If you cook for your big family often, it's normal to worry about their health. Air fryers are a handy tool that helps you get that great taste in fried foods with less unhealthy side effects compared to frying in a wok. These fryers allow you to minimise the use of cooking oil as well through the use of hot air induction and convection cooking which yields tastes comparable to the usual.
Besides the ease of cooking, another benefit of using an air fryer is having little to no lingering scents and smoke in the kitchen as opposed to traditional deep frying.
There are thousands of models of air fryers on the market which can be a headache for first time buyers, more so with sizes, capacity, features and cooking efficiency. Here's a quick stop for you to learn what you need!
Do I need a large air fryer?
Whether you live alone, have a small or a large family, it is always advisable to get an air fryer with a capacity exceeding 3 litres. Larger air fryers can still cook small portions of food whereas small air fryers cannot cook food portions larger than their capacity.
Also, larger air fryers tend to be more efficient at cooking your foods to perfection within the shortest period of time. Moreover, larger capacity models tend to come with more features which lets you cook with more versatility. Features and accessories can come in several forms, such as letting your air fryer double up as a toaster, oven and even a bread maker.
So even if you live alone, a large air fryer model is still handy to have in case you need to cook up a large batch of food for a party.
Below are our top recommendations for air fryers with capacities of 4 litres and up!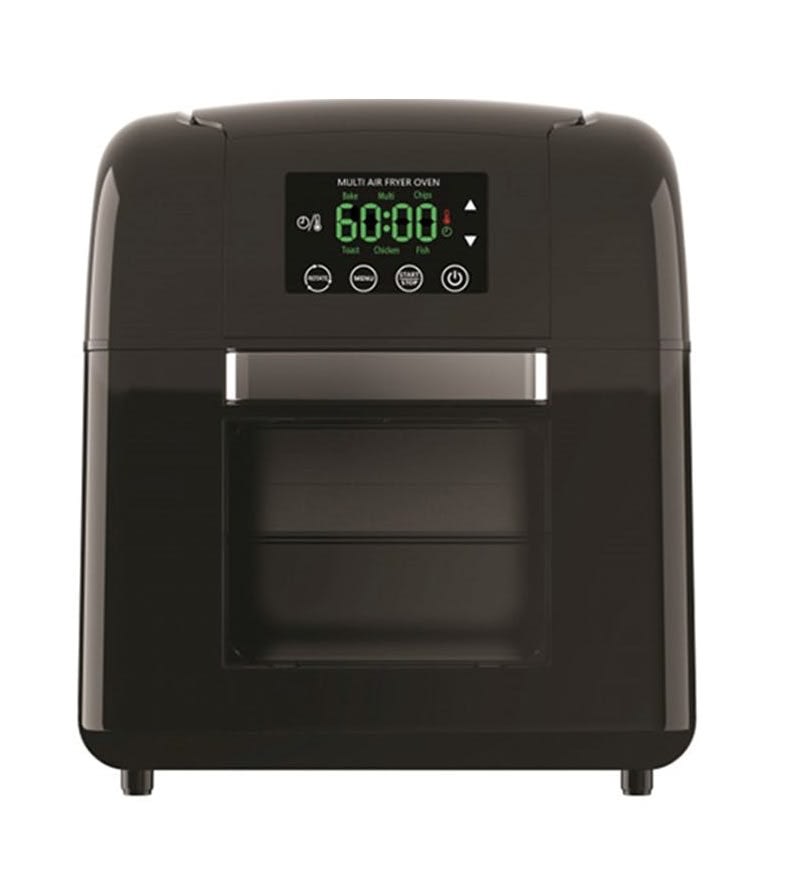 Khind Air Fryer Oven ARF9500
RM 389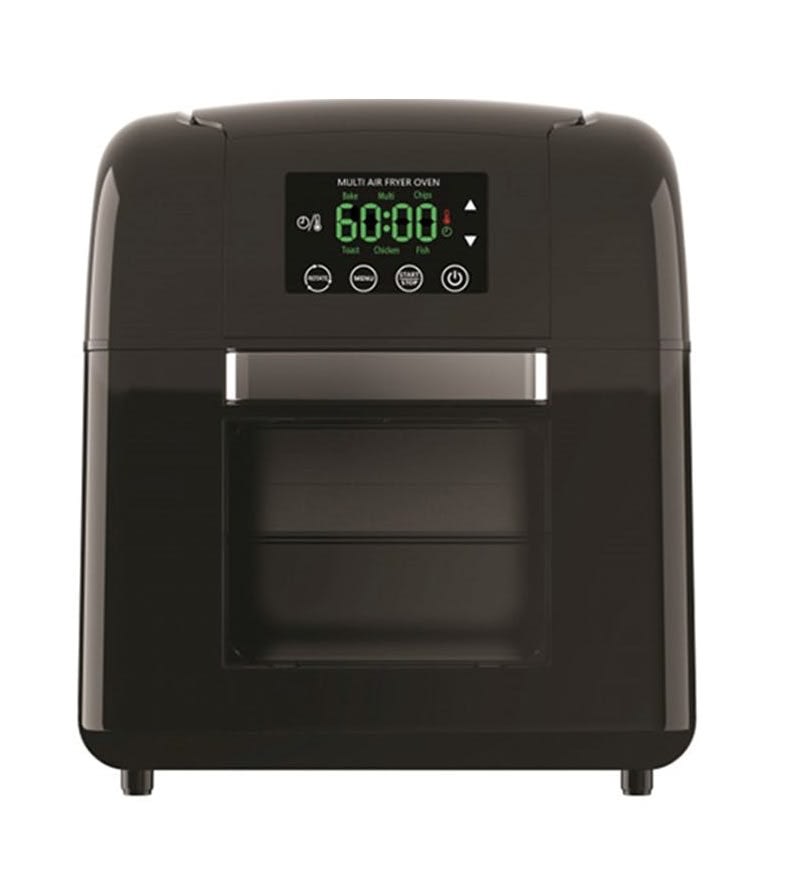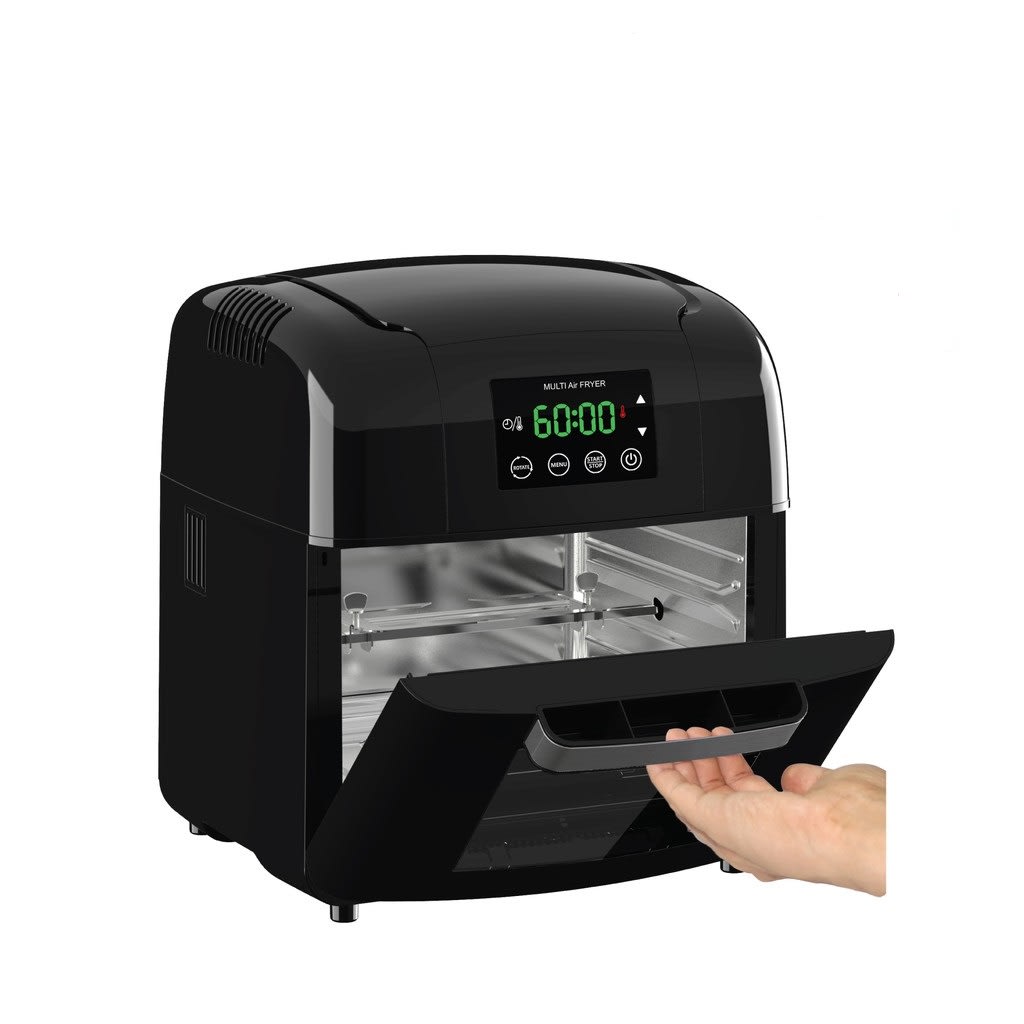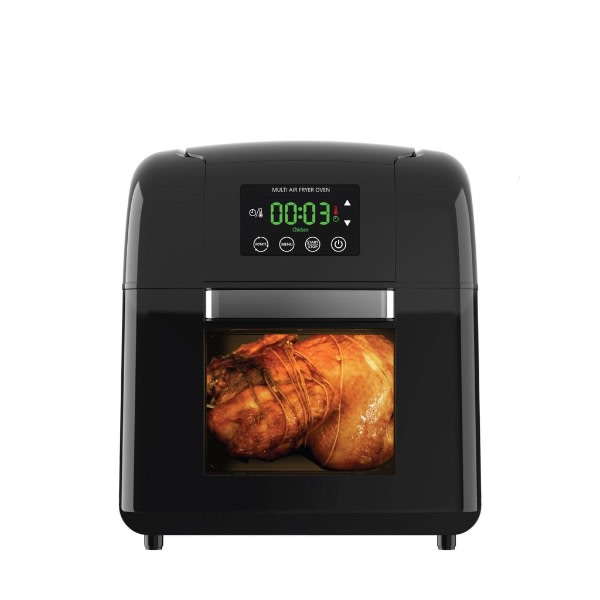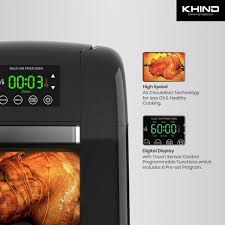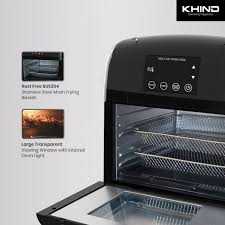 Khind is a household name when it comes to trusted, good quality kitchen appliances. Their ARF9500 is a 9.5 litres capacity air fryer is no exception, allowing you to cook great tasting food with little or no added oil at all.
The ARF9500 utilises high speed air circulation technology for fast cooking and comes with 6 pre set cooking programs for different types of food. Several convenient features are built into the air fryer as well, such as its large transparent cooking window which allows you to watch your food cook.
Meanwhile, the rust free stainless steel mesh frying basket to make cleaning up a breeze. Additionally, the auto shut down heater switch is an added precaution for safety measures.
---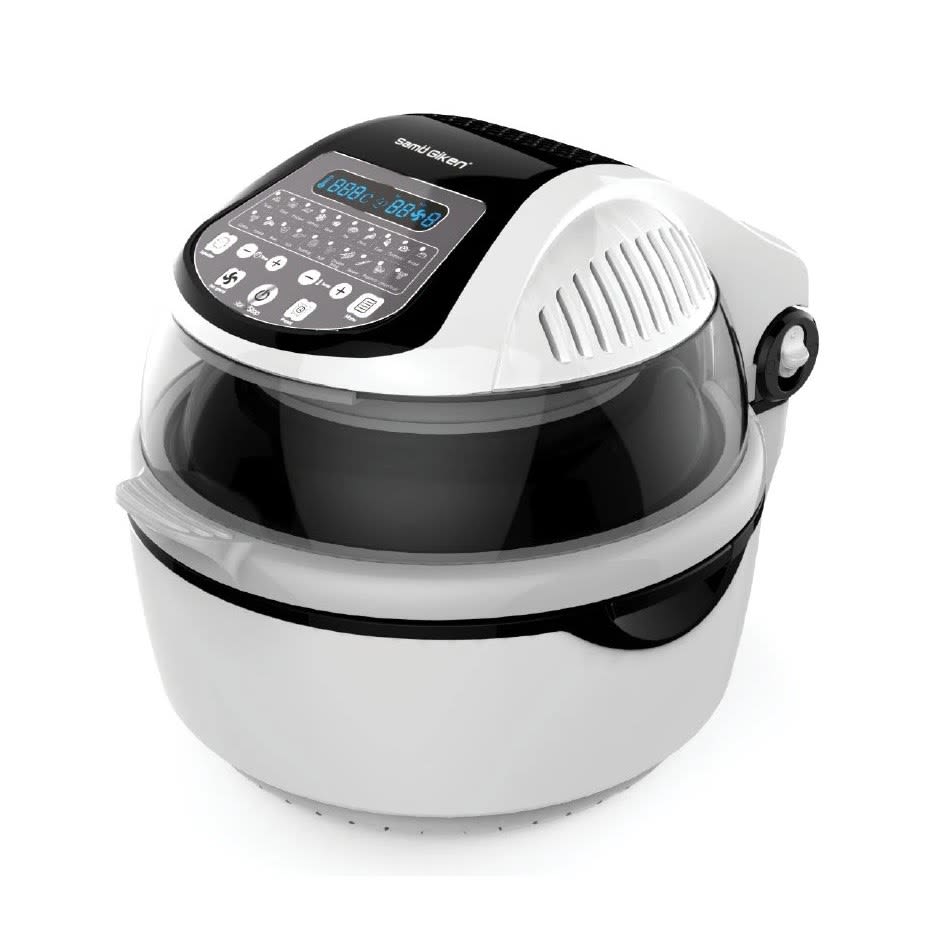 Samu Giken Digital Turbo Air Fryer 10L
RM 365.9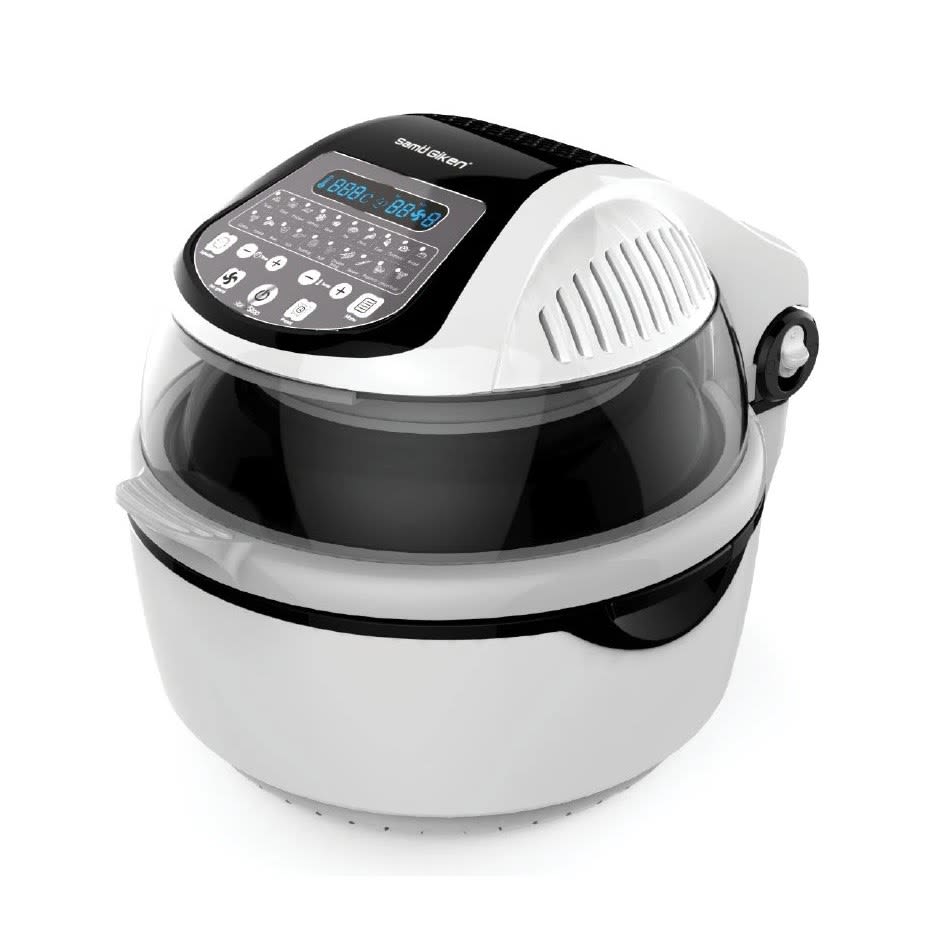 This Samu Giken Air Fryer boasts an ultra large cooking capacity of 10 litres which easily allows you to cook for more than 5 people at once. The fryer is reasonably priced yet it comes fully equipped to handle a variety of cooking tasks.
It comes with 9 cooking accessories including a chicken fork for roasting a whole chicken, a baking cage, baking pan, steak cage, filter, skewer rack and an oil pan. Cooking can be timed up to 60 minutes whereas the fan speed and rotation can be controlled through 20 different presets in the menu.
As a safety feature, the fryer stops cooking if it detects the lid being opened or not locked properly.
---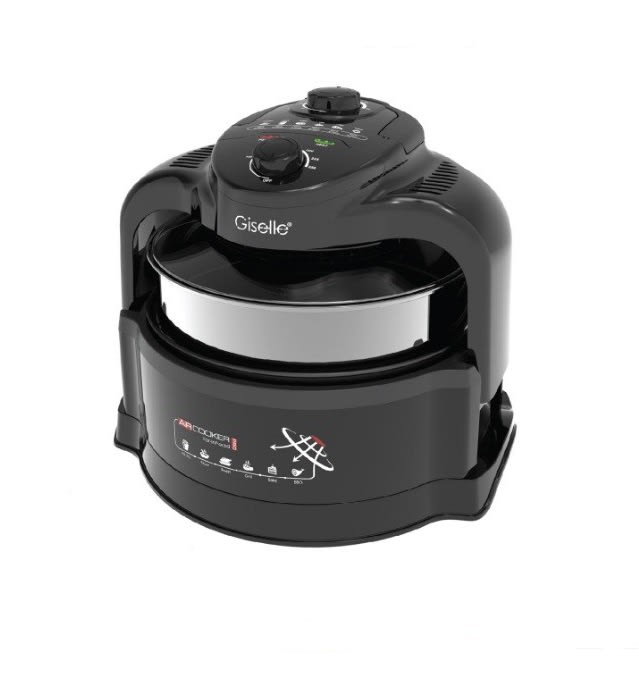 Giselle Air Fryer, Air Cooker with Glass Lid 7L (KEA0320)
RM 219.99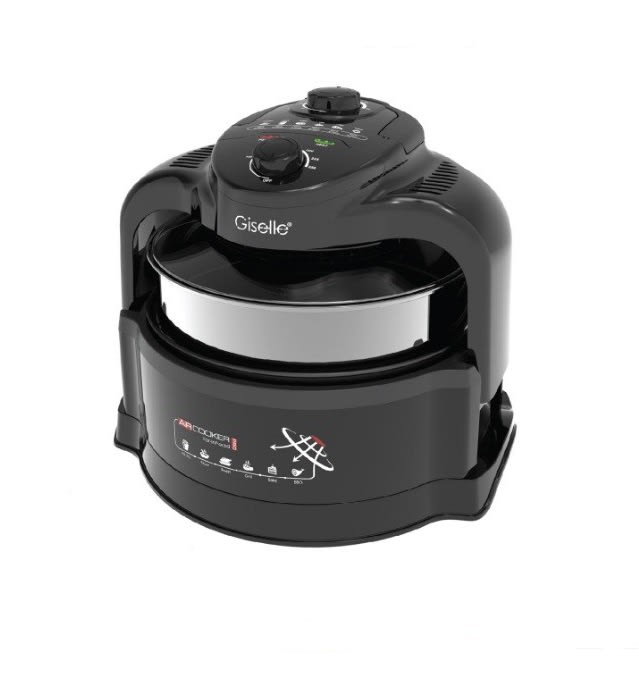 This unique offering from Giselle is a multi-purpose air fryer that can cook a multiple array of healthy foods for you. The 4.5-litre cooking capacity is easily expanded to 7 litres with the provided stainless steel extender ring so you can cook more food when necessary.
In terms of power, the cooker is rated at 1000 watts with a max cooking temperature of 250 degrees Celsius which is higher than most competing air fryers. Even then, body is cool to touch in order to provide safe cooking in within 1- 60 minutes.
---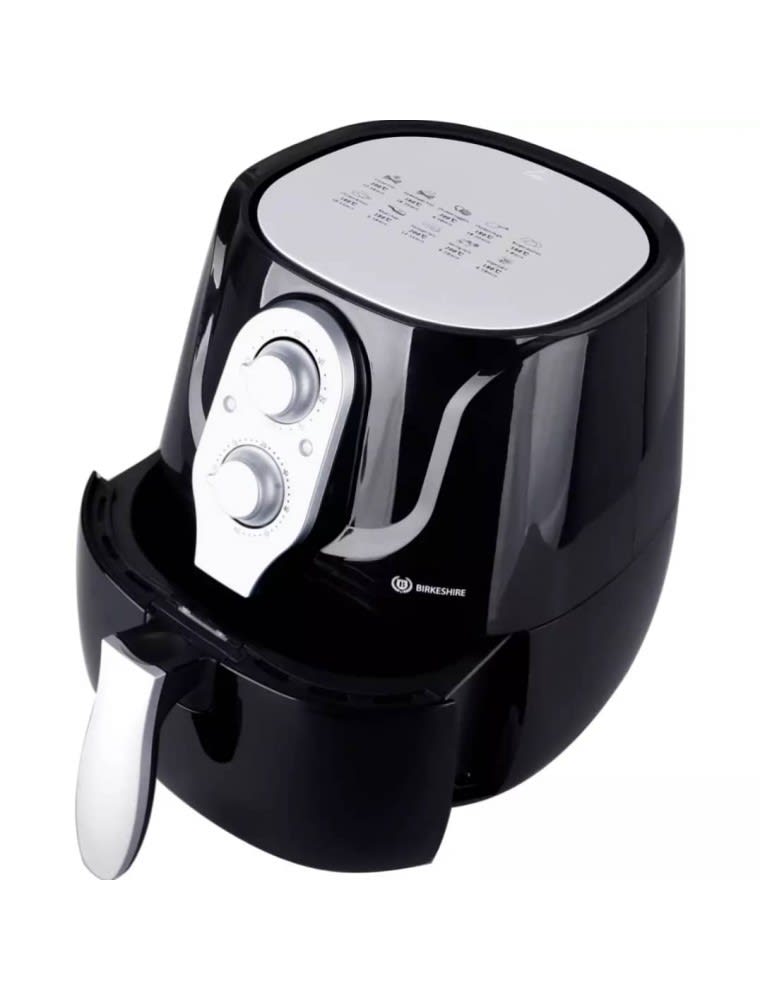 Birkeshire XL Air Fryer AF-420-M
RM 185.99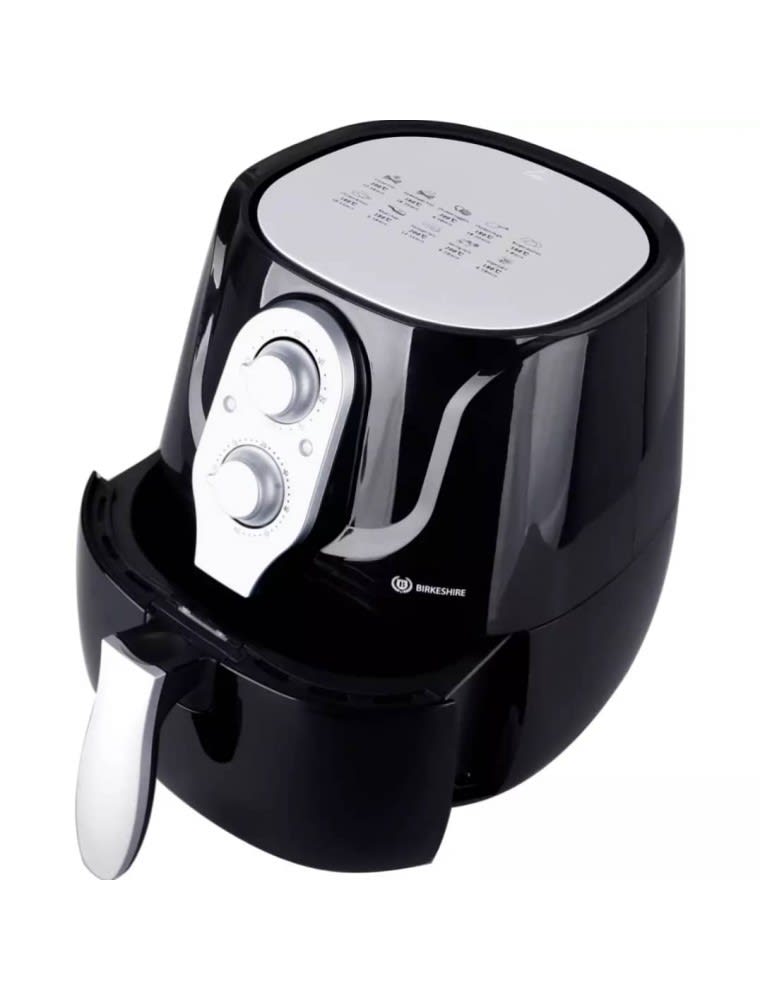 If you're on a tight budget but still want a large air fryer, then look no further than the Birkshire XL air fryer with a respectable 4.2-litres frying pan capacity. Although under RM200, the air fryer is completely safe as it's SIRIM certified. This fryer can cook food oil-free quickly thanks to its 1400 Watt heating capacity while working in between 60 to 200 degrees centigrade. Cleaning up after cooking is also easy thanks to its non stick coating on the pan.
---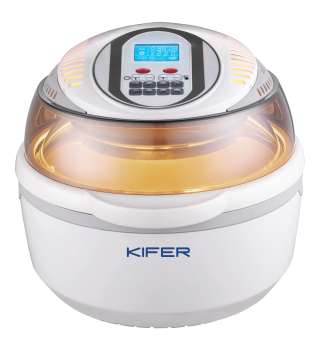 Kifer Electric Air Fryer Extra Large 10L
RM 329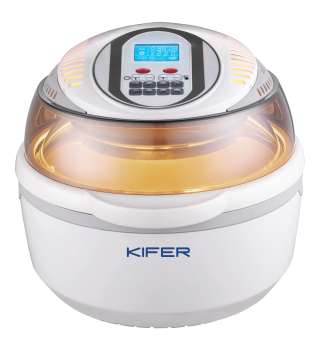 If you're going to start a food business, chances are you require flexible tools. This multifunctional 10 litres air fryer allows you to barbecue, bake, roast, steam, fry and stir fry foods from the convenience of one appliance - everything you need for a large crowd.
It uses a super rapid air circulation system and 360 degree rotation technology incorporated to allow for total oil-free cooking without degrading the taste of your food. With multiple cooking programs, a cool-touch external body for safe handling, large observation window and high cooking temperature ranging up to 230 degrees Celcius; the Kifer is a super capable air fryer.
---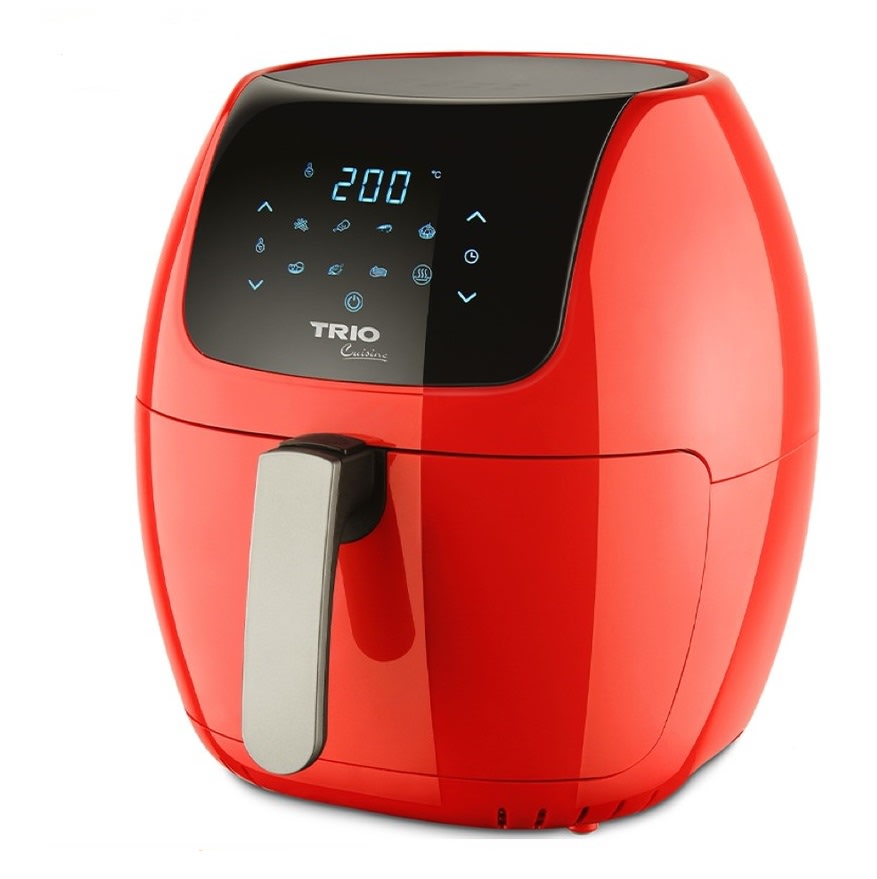 Trio 6.0L Healthy Air fryer TAF-961
RM 375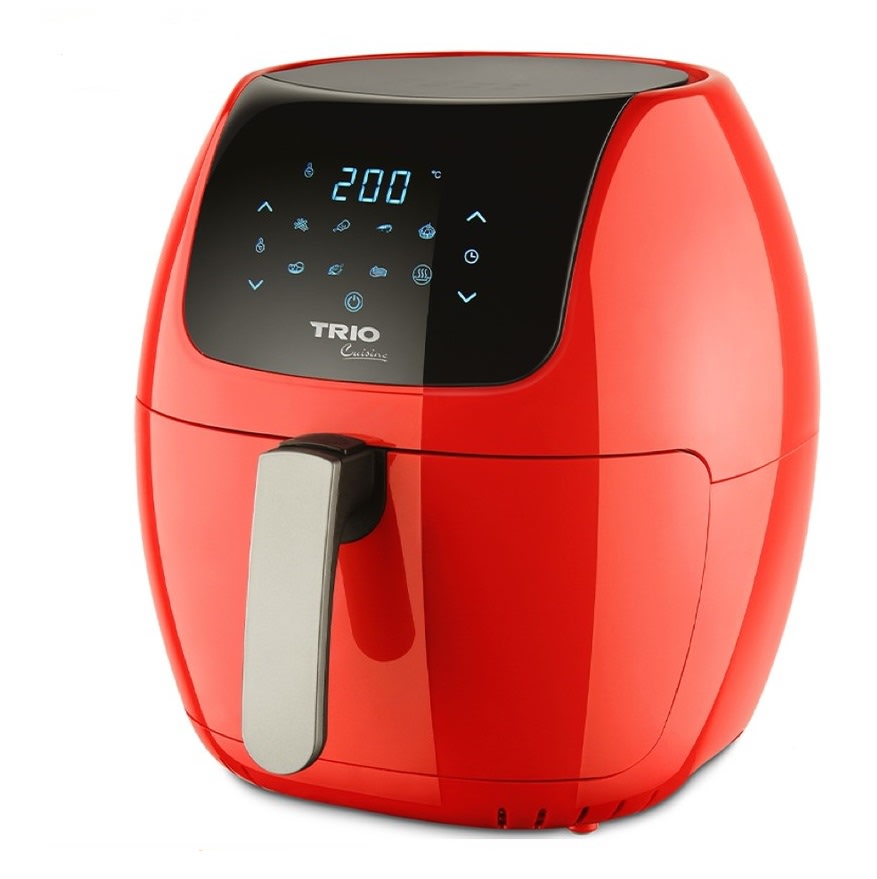 For the ultimate, healthy air fryer to cook with, you can't go wrong with this Trio TAF-961 which lets you cook with no oil at all. The 6 litres of capacity air fryer has an elegant touch screen LCD panel that allows for access to different cooking programs and temperatures of up to 200 degrees Celcius.
Moreover, it has a detachable frying basket built with a safety release button to ensure no untoward incidents happen. For quick cooking, the fryer boasts 1800 watts of cooking power and uses the latest rapid air convection technology to cook your food to perfection.
---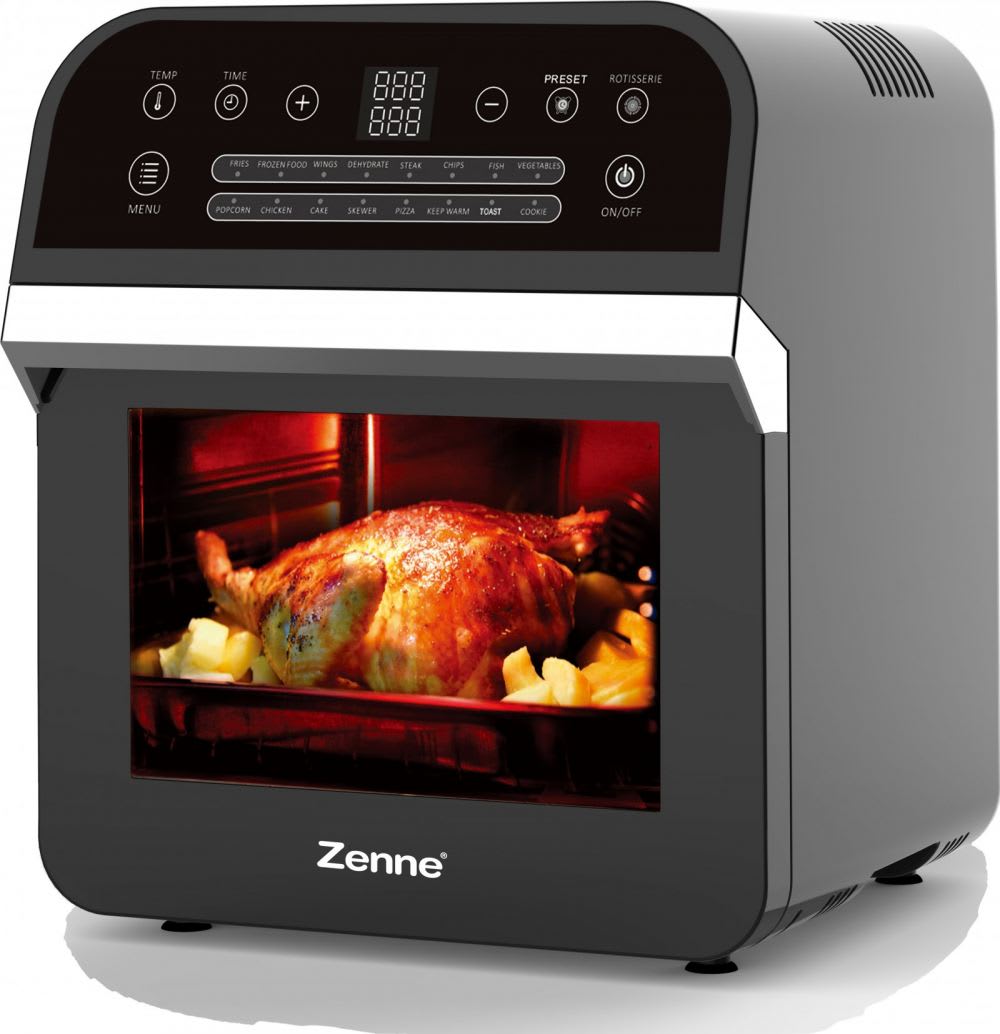 Zenne Air Fryer Oven KAV-AD1201-B
RM 630.00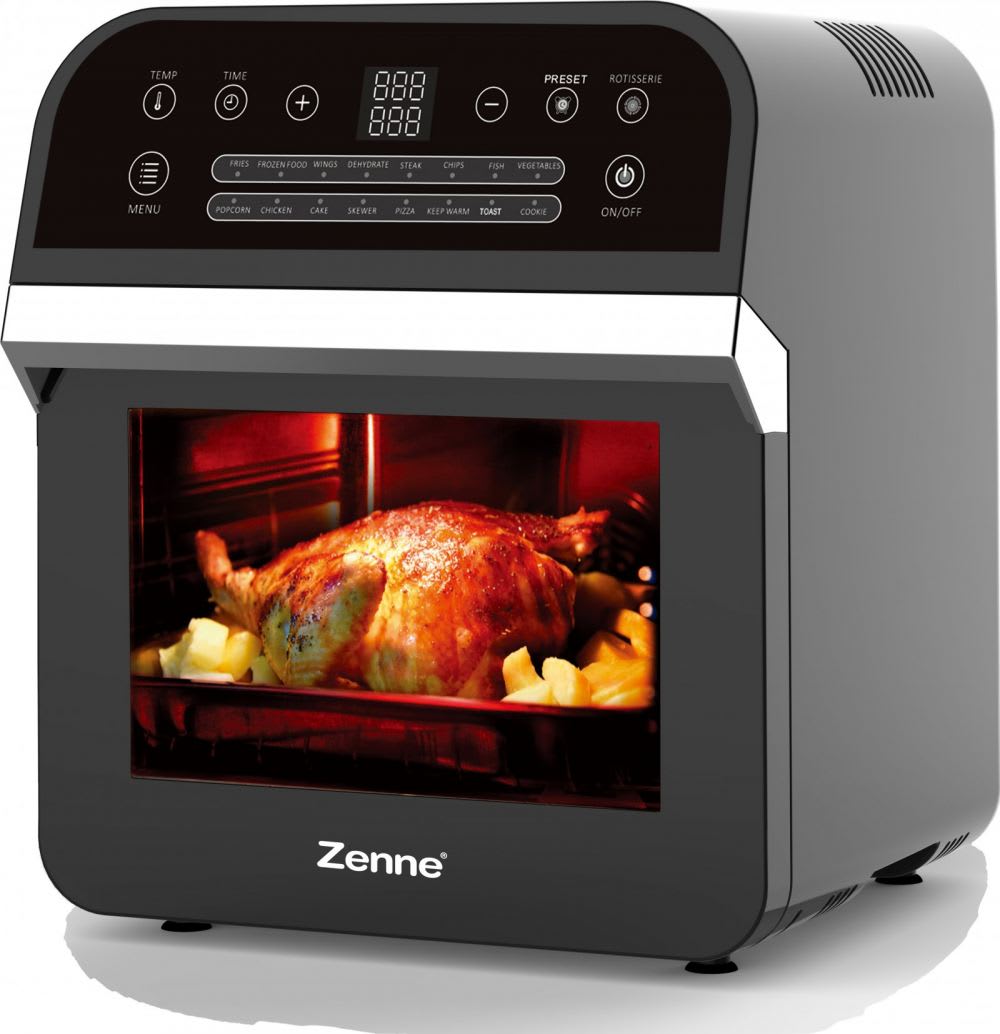 If you want to get close to the capacity of an industrial air fryer, then the Zenne air fryer oven is as close as you can get with a whopping 12 litres of cooking capacity. This oven-shaped air fryer allows you to cook large amounts of food in a single sitting with 16 different preset cooking menus and cooking temperatures of up to 220 degrees Celsius.
By using rapid air cooking technology, this means true oil-free cooking for your food. Also, the large cooking window allows for easy monitoring of food whereas the air fryer's extra large insulated grip handle means you can easily remove food from the fryer.
---
Disclaimer: Harga yang tercantum adalah referensi dari harga produk. Harga dapat berubah-ubah berdasarkan promo yang sedang berlaku di masing-masing toko online. Jika ada produk yang sudah tidak lagi tersedia, mohon menghubungi kami, di email: [email protected] Terima kasih!
Like writing about great products? We're hiring! Learn how you can write for us!