Deep-frying is a form of dry-heat cooking in which food is directly submerged in hot oil. And the next thing you know - you have got yourself that perfect crunchy golden brown surface with a tender interior! The trick is, of course, is getting yourself the right deep fryer for the perfect yield.
How is a deep fryer used?
The most important thing to remember is to fill in the fryer with the correct amount of oil. Not too little and not too much; just do not exceed the maximum line marked on the fryer. Before you start cooking, do wait until the oil is heated to the right temperature which is around 350 F to 400 F (175°C to 190°C).
Be sure that the food you are going to fry is dry to avoid oil-spitting which can be extremely dangerous. No worries on being fast; just take your time putting in and taking out the food. Also, make sure the entire food is dipped in the oil for the perfect outcome.
---
Here's a list curated on the best ones available in the market according to your needs.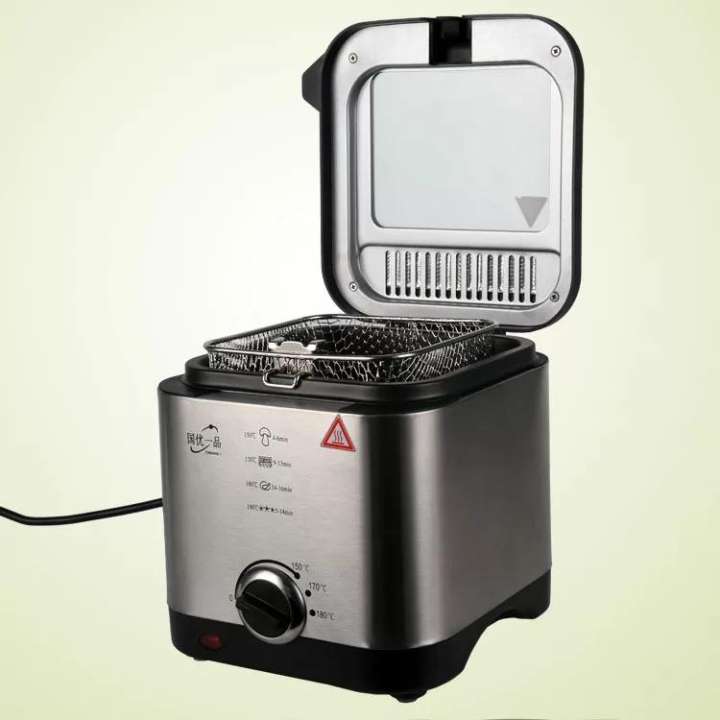 If you are looking for a compact deep fryer, we recommend this multi-function cooker which has deep fryer functions. With 1.5L of capacity, the fryer comes with a stainless steel housing and non-stick coated pan for easy cleaning and maintenance.
It's also only 2kg in weight for easy portability purposes. Moreover, you don't need to worry about constantly checking the temperature too, as it is equipped with an adjustable thermostat that comes with a light indicator.
---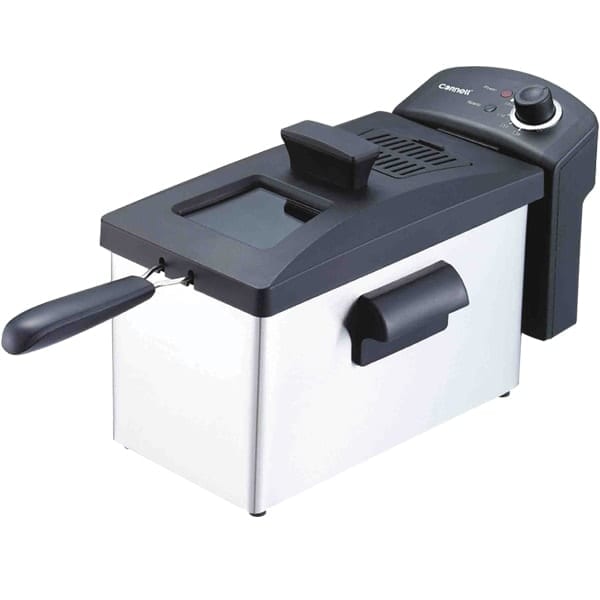 Cornell offers this 3.5L electric deep fryer that comes with a basket and a mechanical adjustable thermostat. The fryer basket is lockable as well as easy to remove when cooking food. Plus, the removable enamelled cooking pot will be a breeze to clean. Do enjoy the pleasure of watching your food cook via the viewing window too!
---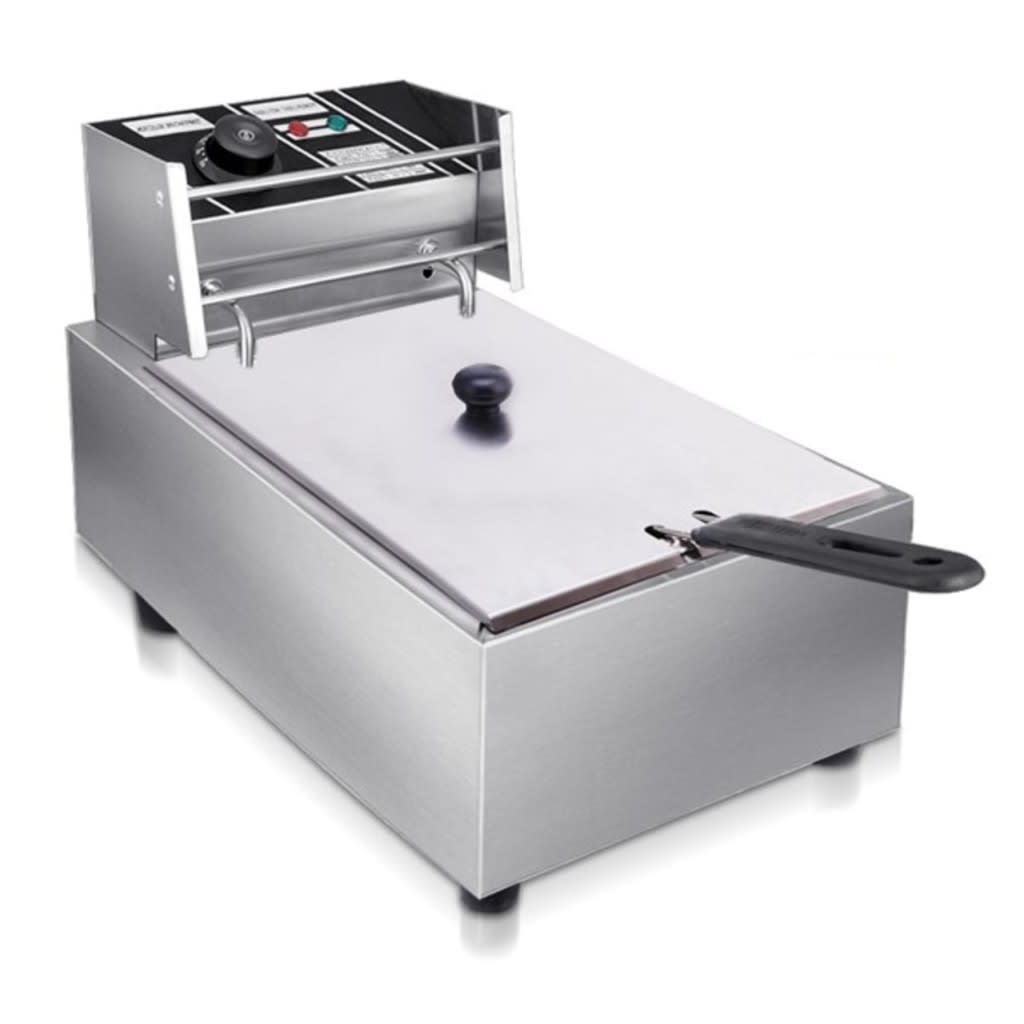 Are you planning to buy a commercial-grade deep fryer for your business? Your search ends here. This deep fryer is made of heavy-duty stainless steel which is perfect for commercial use. You can easily operate it with just one button to control the power, and its high-efficiency stainless steel thermal pipe will fry your food to perfection.
The frying basket comes with a detachable handle and a special hook that can be placed on the inner bowl for easy oil filtration.
---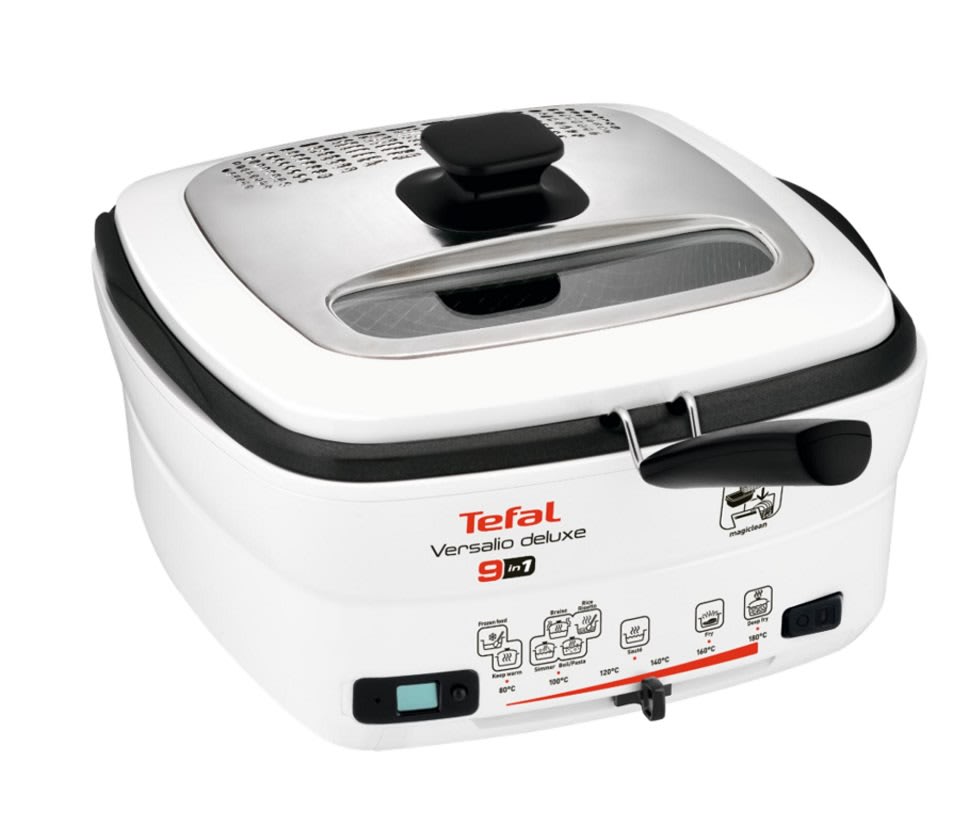 When you are buying electrical appliances for your home, it is always good to consider multi-functional ones so you can get more out of your money. This 9-in-1 Versalio Deluxe deep fryer and multicooker from Tefal sums it all. Not only can you deep fry food, but also for various cooking styles from braising to defrosting!
It comes with a removable basket that is dishwasher safe and can be cleaned easily. Moreover, the removable timer helps you to keep track of your cooking time.
---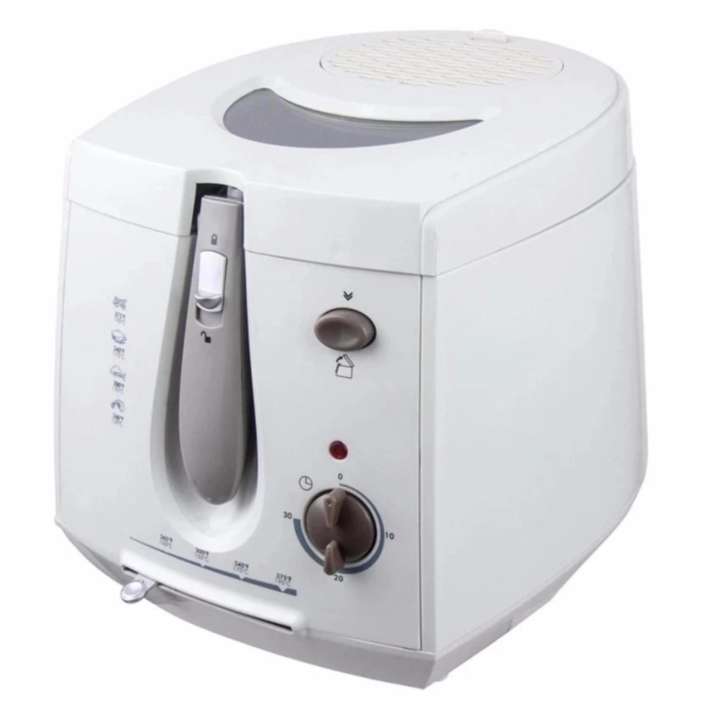 Frying chicken can be tricky; it shouldn't be over-fried yet requires ample time to ensure it's well-cooked. With that, it's difficult to stay near your cookware when you fry chicken.
Fret not, as this Elba deep fryer is made of a cool-to-touch body for safe frying in to avoid accidental burns.
Another protection factor is its overheating protection feature which contributes avoidance of burns. Moreover, the removable carbon odour filter provides an odourless cooking experience by absorbing unpleasant odours.
---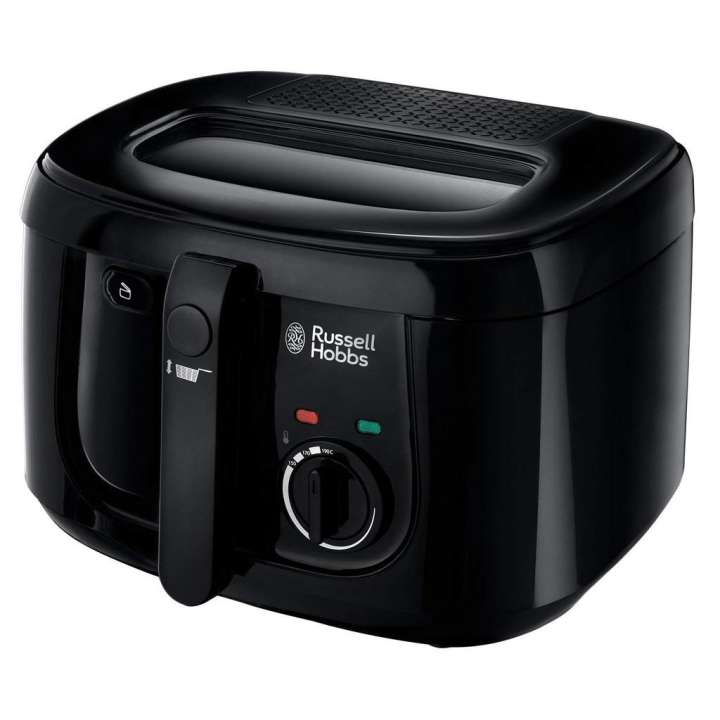 Do you often cook fish for the family? Enjoy big-sized portions with this spacious maxi fryer from Russell Hobbs. It allows you to cook 4-portions at once, which equates to 1kg worth of food. The fryer houses several convenient features including an adjustable thermostat, non stick pan for easy cleaning, cool touch walls and many more.
---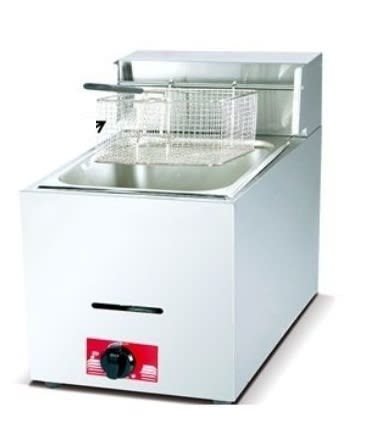 Homelux offers this commercial deep fryer that operates on low-pressure gas (LPG) at an economical price. With 6L of capacity, you can fry a large portion of food to serve your customers in one go. Moreover, with an effective heating element system to allow for quick temperature rise, this helps you to cook faster.
---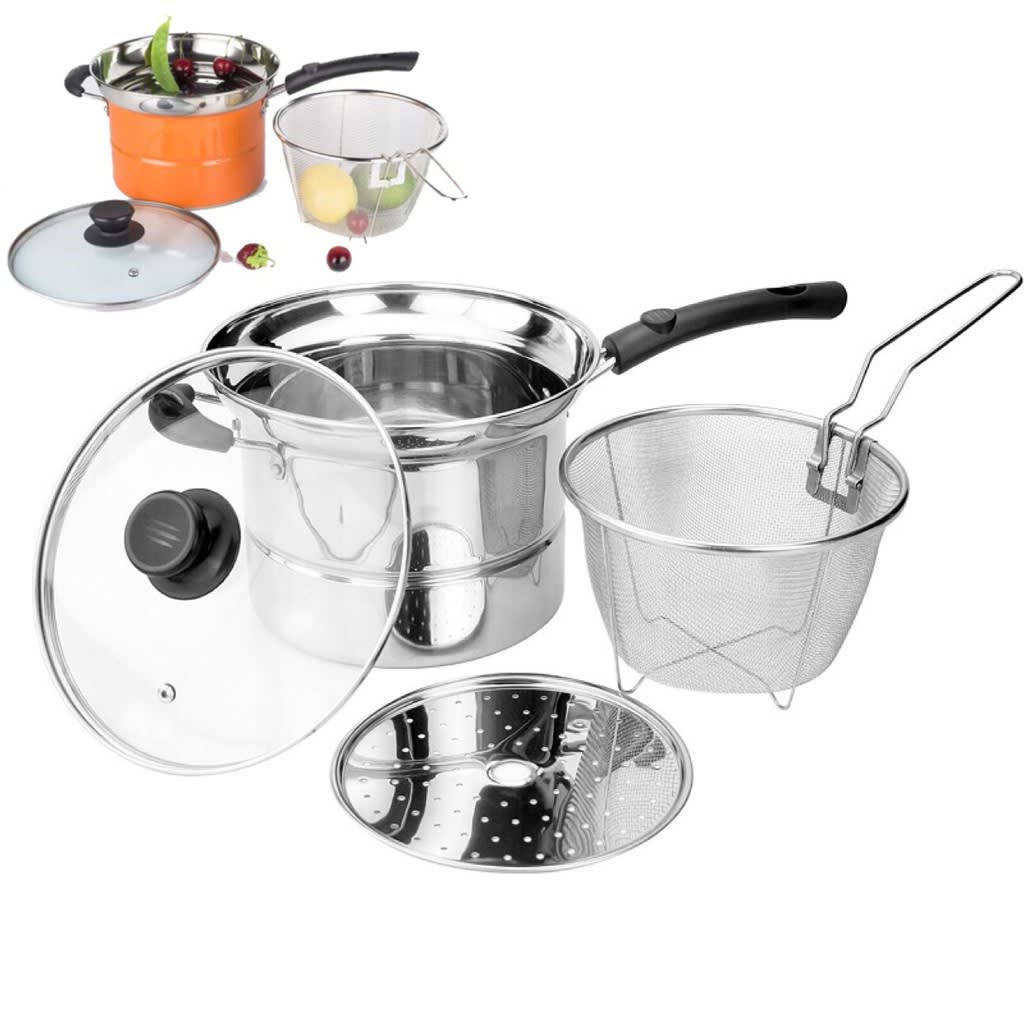 If you still want to cook on your travels, this multi-cooker cum deep fryer will help you save much on the cookware that you need to pack for your trip. It is quite lightweight so you can easily carry it out too.
Don't let the price fool you though. For starters, it features a rapid heat distribution system to ensure your meal is evenly cooked and effectively eliminates hot spots too. Moreover, it comes with a stainless basket for deep frying and can also cook foods via steaming, boiling and more. You can use it on a gas stove, induction stove or even electric stove!
---