Malaysians just love fried foods. But frying is a hassle, and to add, excessive oil consumption is bad for your health. Therefore, air fryers are the perfect solution to prepare yummy fried dishes with minimal amounts of oil.
Air fryers work by circulating hot air around your food just like how convection ovens do. This means you can cook without the need to use oil, letting you avoid messy oil splatters from your kitchen and makes cooking effortless.
Are air fryers any good?
Yes, if you are health conscious but cannot resist the sight of fried foods at the same time. Besides, the machine is usually compact in size, so it will not take up a lot of counter space. Plus, it's easy to clean when you're done as there will be lesser grease to deal with as compared to deep frying pans.
What can you cook in air fryers?
You can cook literally anything in an air fryer. If you want 'deep-fried' food like nuggets and fries, all you need is place them in the compartment and you're good to go. No oils needed. However, if you decided to fry whole food like beef, chicken, and fish, then you'll need a teaspoon of oil. Or just enough to coat the surface of the compartment.
Using air fryers saves a lot of time, plus it's healthier compared to the traditional way of frying food. Here are the top 10 best air fryers available on the market now.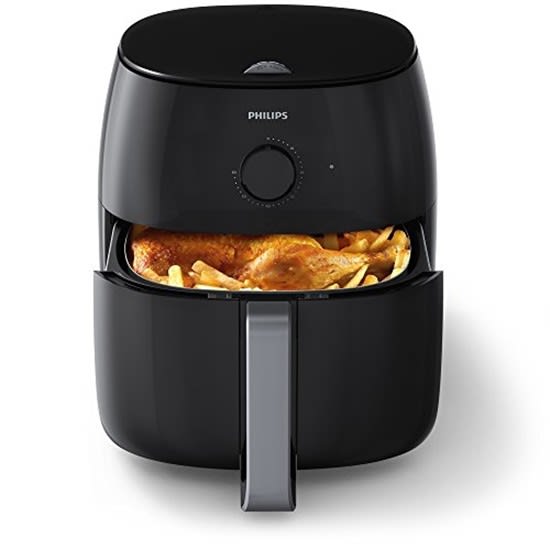 Philips Viva Collection Airfryer XXL HD9630/99
RM 1214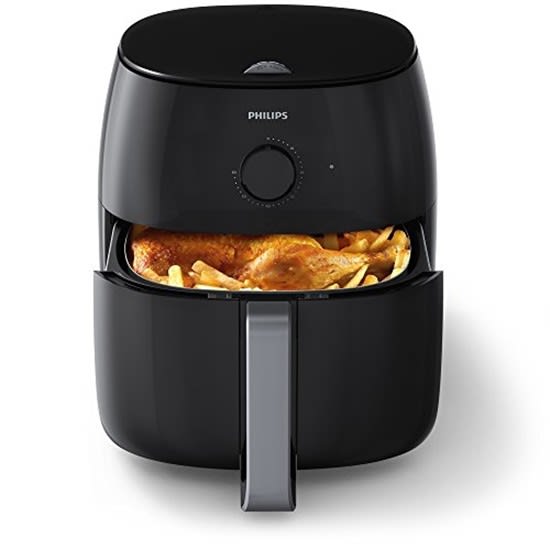 If you want an air fryer that can do it all, Philips offers this beauty that does not just fry, but also bake, grill and roast! Designed with Twin TurboStar Technology, prepare food that doesn't just make do without oil, but actually extracts excess fat too. With a capacity of 1.4kg or 3.5L, you can cook food that's perfect for a family of 4.
---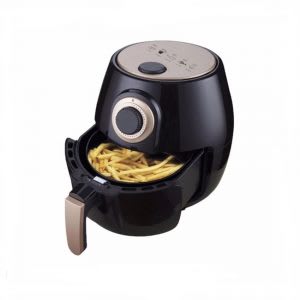 AMGO 3.8L Capacity Air Fryer
RM 39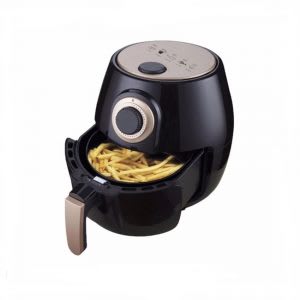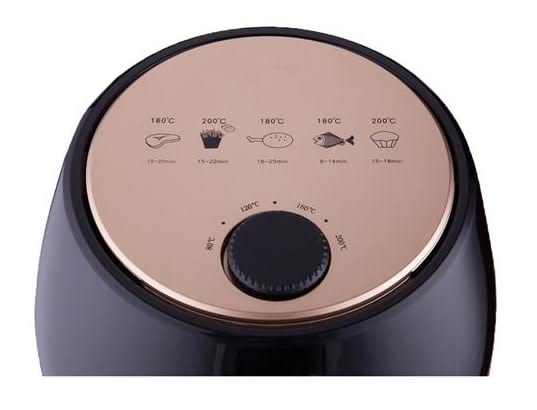 Owning an air fryer doesn't have to cost you an arm or a leg and this AMGO Air Fryer is the least expensive model on our list but still, has all the whistles and bells. With a fryer pan capacity of 3.8-litres, you can cook up a reasonably sized chicken with ease. It also has a temperature control dial and cool touch housing with a detachable non-stick frying basket for easy cleaning.
---
More: 9 Best Budget Air Fryers That Won't Cost More Than RM 300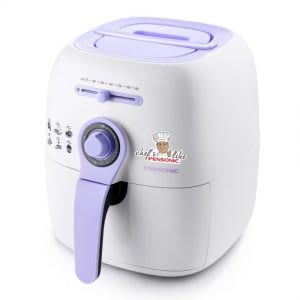 Pensonic Chef's Like Air Fryer PDF-2201
RM 240.9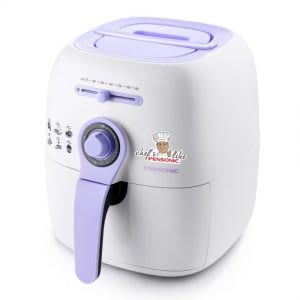 This affordable Pensonic Air Fryer uses Oil-free cooking Technology so that you don't even need to use a single drop of oil to fry foods. It comes with a non-stick detachable frying basket for easy handling and variable temperature settings and timer for customisable cooking. The heating element is stainless steel and the High-Speed Air Circulation function lets you whip up healthy and easy home-cooked meals.
---
More: 8 Deep Fryers That Ensure You Cook Safely And With Perfection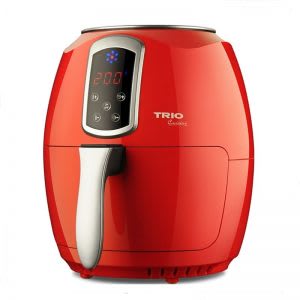 Trio Air Fryer TAF-827
RM 249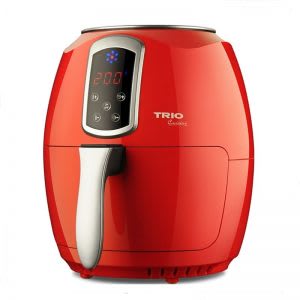 The Trio Air Fryer is sleek and stylish, available in red or black with an LCD touch screen panel and a convenient cool touch handle. It comes with adjustable temperature settings, 60 minutes timer and has a capacity of 2.6-Litres letting you can fry deliciously crispy fried chicken and much more with just a touch of a button.
---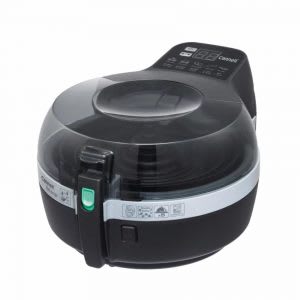 Cornell Multi Air-Fryer CAF-E1600G
RM 425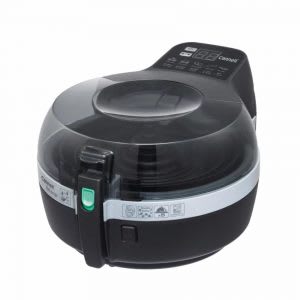 The Cornell Air Fryer is a handy kitchen helper cooking food efficiently with no spills or splatters. It has a Smart 2-in-1 cooking function which allows you to cook 2 different dishes at once by just placing the turn-able tray above the cooking bowl. The cover has a large viewing window to take the guesswork out of cooking and avoid overcooking or burning food.
---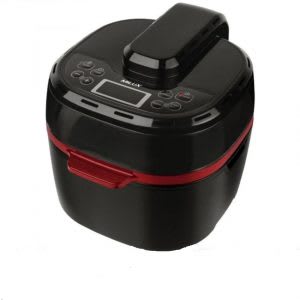 Milux Digital Turbo Air Fryer MAF-1360
RM 498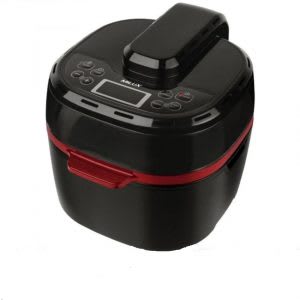 Want an air fryer that cooks faster? The Milux TurboAir Fryer has double heating elements from the top and bottom to cook meals quickly and evenly. The transparent double-layer viewing window allows safe monitoring of your cooking. Accessories are provided with the unit to help you grill meats and vegetable, bake bread, or roast a whole chicken since it has a large 12 –litre capacity to cater for the whole family and even for family gatherings.
---
More: 10 Best Air Fryers That Cooks Fish Without Leaving Odour Behind!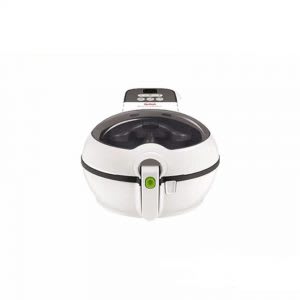 Tefal Actifry Express Multifunction Air Fryer FZ7510
RM 899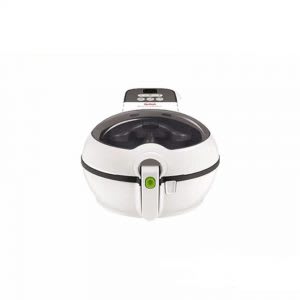 The Tefal Activfry not only fries but also stirs the ingredients with a child-proof stirring paddle design for even distribution of oil and sauces while cooking. It has a sleek design with a tinted see-through cover to allow you to watch over the progress of the food while it cooks.
With a 2.9-litre cooking capacity, it only has an on/off operation for a simple self-adjusting cooking temperature. Cleaning up is also easy as all internal components are detachable and dishwasher safe. There is also an online app with loads of recipes to try from!
---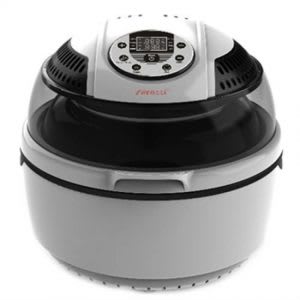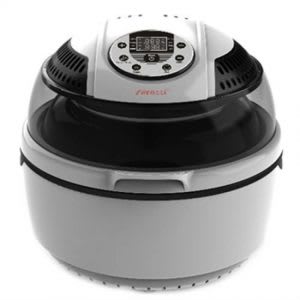 The Firenzzi Air Fryer is an all-in-one cooker with 8 different functions to choose from. With a lift-up cover and dual filters to protect the heating element; cleaning is a breeze. It also comes with detachable accessories and a 1-year warranty. The 10-litre capacity allows you to cook healthy home cooked meals such as roast chicken or pizza.
---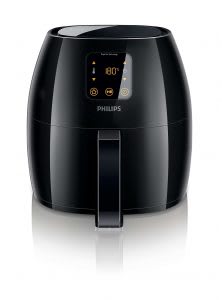 Philips Air Fryer HD9240 XL
RM 1190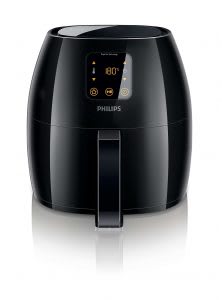 This Philips Air Fryer model comes with a digital interface, pre-set functions, customisable temperature settings and the unique Rapid Air technology. Food cooks faster using up to 80% less oil, resulting in food that is deliciously crispy on the outside yet tender and succulent on the inside.
It has a large 1.2kg cooking capacity which allows you to cook a whole bag of fries all at once. This convenient, durable and time-saving appliance means you no longer need to thaw frozen foods or cook in small batches.
---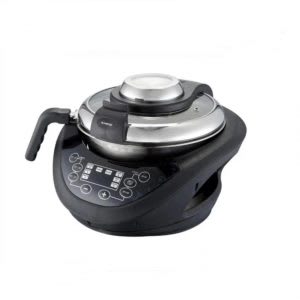 Khind Stir Fryer FR358
RM 590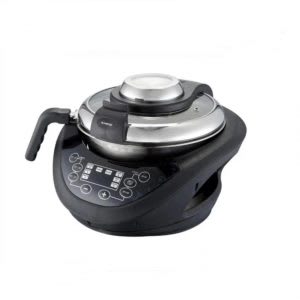 Khind Stir Fryer is more than just typical air fryer, it also automatically stir-fries, sauté and braise vegetables, meats, curries and much more. There is no need to tediously stir-fry or sweat by the hot stove as this amazing helper continuously stirs while it cooks; giving you evenly cooked meals with minimal oil for an easy and healthy home cooked meal.
---
Disclaimer: The pricing shown is just a good indication of how much these products are worth. The prices could change based on the e-commerce promotions that are going on. If some of the products are not available, do email us at [email protected] Thank you!
Like writing about great products? We're hiring! Learn how you can write for us!