Without a doubt, toast is the easiest, most fuss-free breakfast to make. As a snack, toast is a fantastic option, at any time of the day.
The perfect golden brown, crisp slice of toast is fully dependent on your toaster settings. Choosing the right toaster – energy-saving, modern, multiple function – can make or break your morning meal.
Here are the best toaster brands in Malaysia.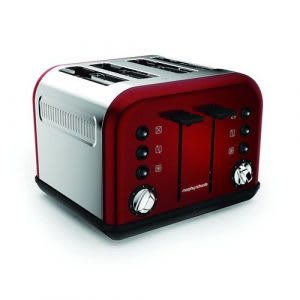 Check Morphy Richards 242030 Accents 4 Slice Toaster price below:
This one is our ideal pick for enjoying some delectable slices of toast with the whole family. The Morphy Richards 242030 Accents comes with 4 bread slots, allowing you to prepare large quantities of the hot, crisp bread in half the usual time.
Equipped with various browning controls, and defrost and reheat features, you can sit down for a hot slice of toast any time of the day.
---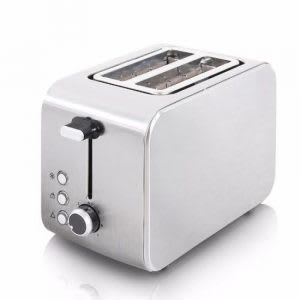 Check Sharp 2 Slides Pop-Up Toaster KZ-2S5-CS price below:
Competent and convenient for your home, the Sharp 2 Slides Pop-Up Toaster is a great choice for any kitchen. The most important key feature of this toaster is the automatic safety shut-off function, keeping you from harm's way.
Plus, its stainless steel design, and seven different toasting levels are guaranteed to satisfy everyone's toast preferences.
---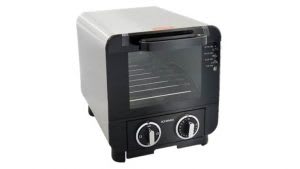 Check Khind 8L Oven Toaster price below:
The Khind Oven Toaster provides your kitchen with a reliable toasting assistant, able to toast buns and even some pastries! Suitable for preparing yeasty wonders for breakfast, brunch or even evening tea. Although it accommodates a large capacity, this toaster oven is compact in design has the capacity to toast large amounts of food at a time.
---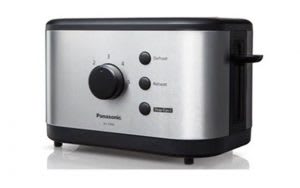 Check Panasonic NT-P400 Toaster price below:
A trustworthy household name, the Panasonic NT-P400 Toaster is an apt choice for those looking to purchase a basic pop-up toaster for your home.
With the centre adjustment feature for toasting your bread evenly, and a selection of five different browning levels, you can easily prepare toast while busy with other household tasks. Without a doubt, this toaster is easy to use and efficient to store.
---
Check Tefal TT-5500 Toaster with Egg Poacher price below:
Toast and eggs are quite possibly the most versatile and delicious breakfast combination to ever exist. Imagine using the Tefal TT-5000 Toaster (with its Egg Poacher) to prepare two choices for your meal at the same time.
The toaster is equipped with a wide bread slot, capable of toastinng bread, bagels or puff pastry. You can also warm up breakfast meat with the warming tray attachment.
---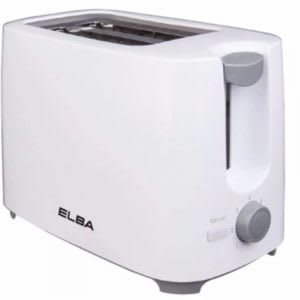 Check Elba ET-G2770(WH) 2-Slice Toaster price below:
For those on the lookout for a competent and yet affordable toaster choice, the Elba ET-G2770 2 Slice Toaster offers you a dependable toast-maker. The toaster features 2 slice slots with control to adjust the browning levels.
It allows for even heating and provides you a well-toasted slice of bread. With a removable bread crumb tray, cleaning up can be done easily.
---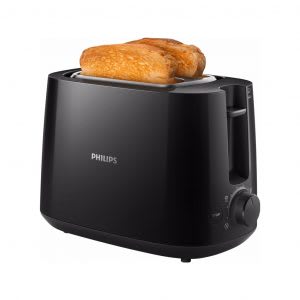 Check Philips HD-2581 Toaster price below:
Besides bread, we often choose a variety of buns, bagels, donuts or even rolls for breakfast or tea time. The Philips HD-2581 Toaster presents you with an integrated bun rack, letting you toast any pastry or bread your heart desires.
With the reheat and defrost setting, you can immediately take the food from the fridge and slot it into the toaster to prepare a quick, time-saving meal.
---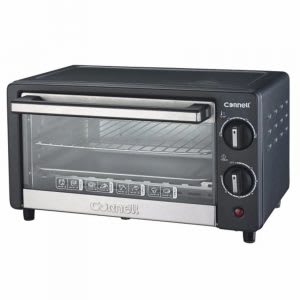 Check Cornell Toaster Oven CTO-S10L price below:
The Cornell Toaster Oven CTO-S10L is sleek and efficient in design. Featuring a 10L capacity with an adjustable thermostat, you can easily programme the toaster to help you prepare large amount of food in mere minutes.
Equipped with a 2-quarts heating elements and accessorised with a bake and grill tray, the toaster is competent not only for toasting, but can also sort out your other meal-prep needs.
More: Conveniently Toast and Grill with These 7 Toaster Ovens
---
Related: