Maintaining a healthy balance of bacteria in the digestive system has been linked to various health benefits. And there is no better way to balance gut bacteria than to take probiotics. Whether they are linked to women's health, weight loss or pregnancy; they are good for the gut.
Luckily for you, probiotic supplements are readily available on the market. Without further ado, here is a breakdown of the best probiotic vitamins from the best probiotic brands.
Top 10 Probiotic Supplements in Malaysia 2023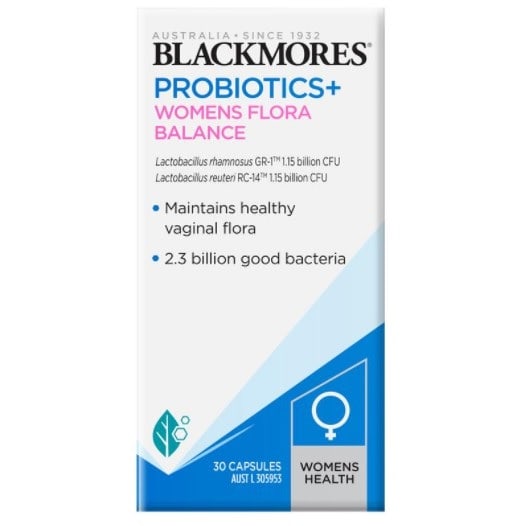 Check Blackmores Probiotics+ Women's Flora Balance price below:
add_circle
Suitable for pregnancies
add_circle
Gluten and dairy-free
add_circle
Travel-friendly size with no refrigeration required
Why It's Our Top Pick:
"Not only does this probiotic contain bacteria that is good for gut health, but it is also promoting women's health!
The added benefit of the Blackmores Probiotics+ Women's Flora Balance is that it is suitable for pregnant women as well, which can be helpful for expecting mothers in their health."
Overview
Are you looking for probiotic supplements for women's health? Give the Blackmores Probiotics+ Women's Flora Balance a try. Its formula contains a combination of formulated with clinically trialled strains that are ideal for maintaining good vaginal health.
The slimline, non-bulky canister also means it can be easily carried around in handbags, making them convenient for on-the-go consumption.
Testimonies
With its 5-star rating, users have reported seeing results in just 3 days. This supplement contains small-sized pills, which make them easy to swallow, and are a great option for those who dislike swallowing large pills.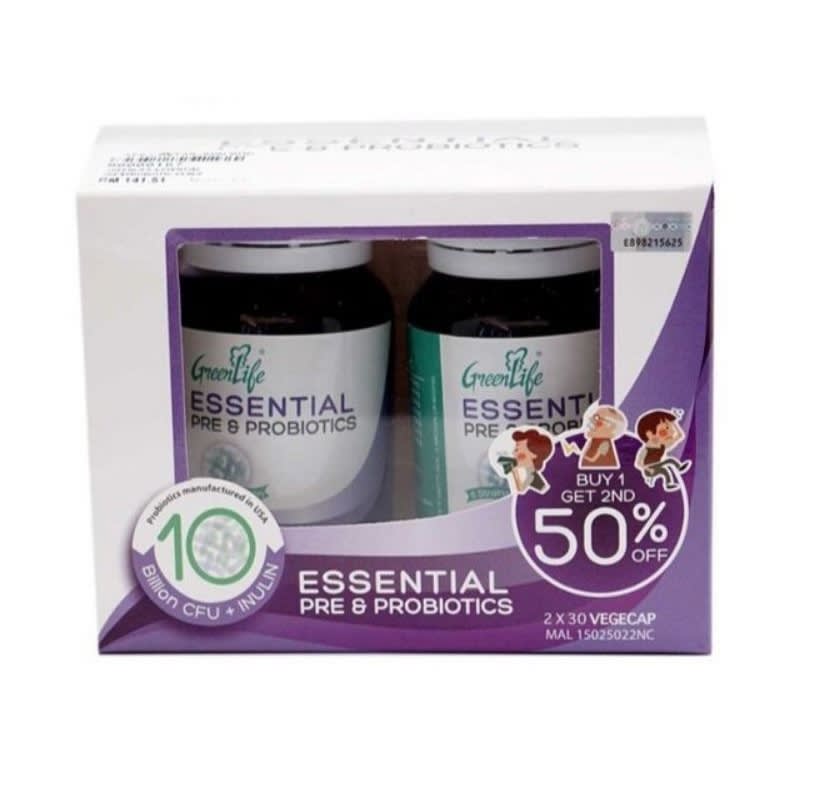 Check GreenLife Essential Pre & Probiotics price below:
add_circle
Relieve stomach discomfort due to gas and bloating
add_circle
Suitable for vegetarians
add_circle
Dairy and sugar-free
Suffering from diarrhoea? Give your gut a break and give the GreenLife Essential Pre & Probiotics a try!
Overview
This supplement is great for providing daily support to users' gut health and enhancing their immune systems. A formula that comes from Japan, it contains no sugar, preservatives, artificial colouring, flavouring agents, or dairy. It is also suitable for vegetarians to consume.
Testimonies
With the added benefits of cleansing and detoxifying, users also find taking this supplement easier thanks to its natural blackcurrant flavour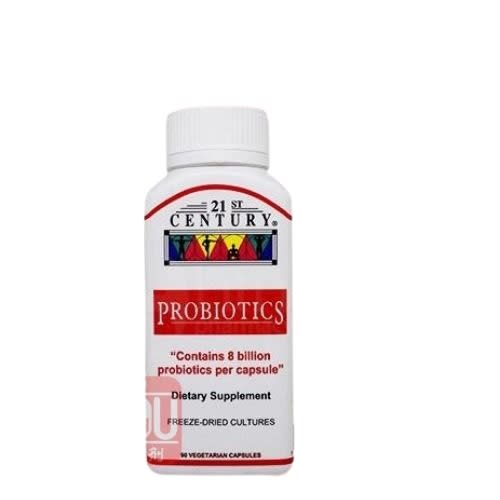 Check 21st Century Probiotics Vegetable Capsules price below:
add_circle
Added salt and sugar-free
add_circle
Great for indigestion
For those who are prone to indigestion, the 21st Century Probiotics Vegetable Capsules may be the solution.
Overview
Featuring a proprietary blend of 4 types of friendly bacteria, including Lactobacillus acidophilus, this supplement is great for those seeking to maintain intestinal probiotic activity. This also means it can help alleviate indigestion.
The formula contains no additional sugar, salt, artificial flavouring or colouring, and no preservatives.
Testimonies
Many users reported improvements in bowel movements and indigestion after consuming the supplement. Its single daily dosage is also comparatively easier to be taken consistently rather than liquid or powdered probiotics.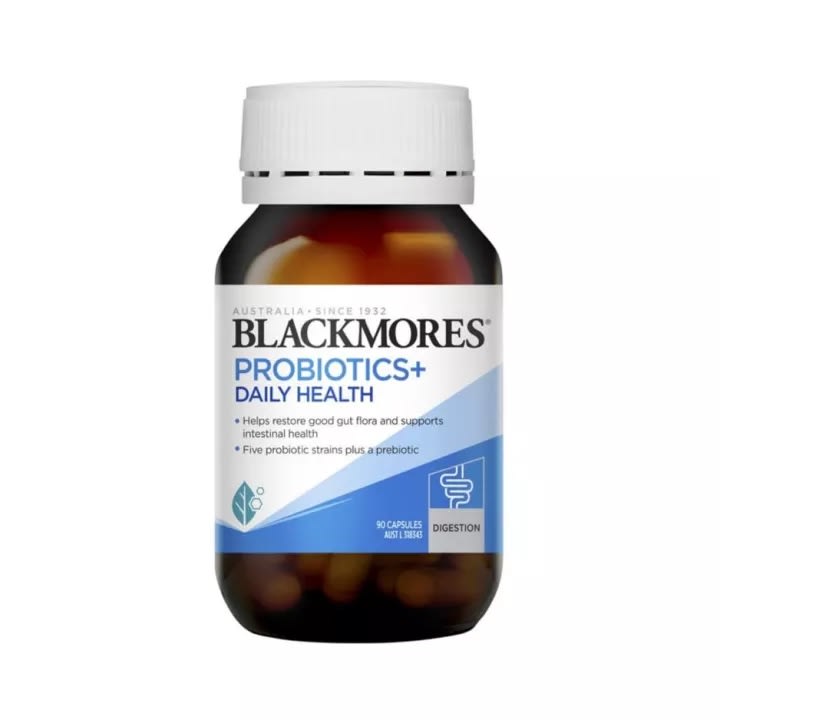 Check Blackmores Probiotics+ Daily Health price below:
add_circle
No need to refrigerate
add_circle
Nourishes and restores good intestinal flora
If you suffer from gastritis, consider the Blackmores Probiotics+ Daily Health, as it can aid in combating H. pylori, the bacteria responsible for causing gastritis.
Overview
This formula contains five clinically trialled probiotic strains, plus a prebiotic, making it great for overall support in general health and wellbeing.
Additionally, it aids in relieving gastrointestinal pains and digestive comfort by maintaining healthy mucus linings in the digestive tract.
Testimonies
While its price point may be a little steep, Blackmores is known for being one of the best supplement brands the market can offer, and is one of the recommended probiotic brands in Malaysia.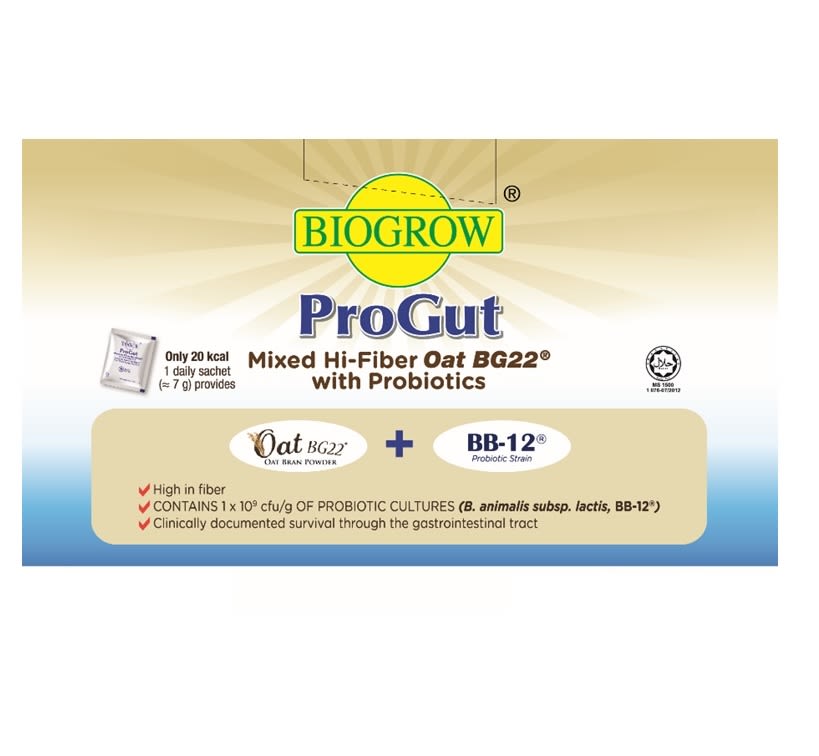 Check Biogrow Progut Oat BG22 Hi-Fibre with Probiotics 30s price below:
add_circle
No Added Sugar
add_circle
No Artificial Ingredients
Do you have constipation but do not want to take laxatives? Try the alternative with the Biogrow ProGut Oat BG22 Hi-Fiber with Probiotics!
Overview
Formulated with a combination of oat bran powder from Sweden, as well as b. lactis bacteria, this supplement can help improve intestinal functions and balances gut bacteria. The added benefit of the fibre in its formula also provides aid to those who are suffering from constipation.
Furthermore, this product is suitable for vegetarians and those who are lactose-intolerant.
Testimonies
With its affordable pricing, this supplement can be taken daily for a month with its 30 sachets. Users who have consumed this supplement also reviewed that they have experienced bloat reduction and digestion improvement.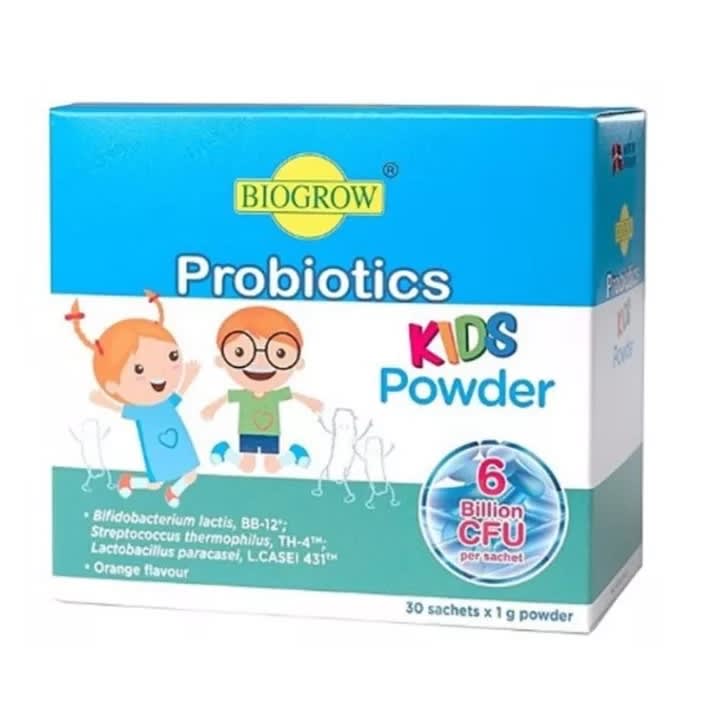 Check Biogrow Probiotics Kids Powder (6 Billion CFUs) price below:
add_circle
No refrigeration required
add_circle
Comes in orange flavour
add_circle
Suitable for vegetarians
With 6 Billion CFUs, the Biogrow Probiotics Kids Powder is a perfect supplement for the little ones as it comes in an orange flavour!
Overview
Aside from improving children's bowel functions and promoting beneficial gut bacteria growth, this supplement also supports their physical growth and development. Meant for those above the age of 1, it is also suitable to be taken daily alongside their food.
As it is in a powder form, dissolving it into your child's water or milk makes it easier for their consumption.
Testimonies
Users have reported an improvement in their children's appetite as well as indigestion. However, one review mentions that the powder does not dissolve that easily, though this could be due to the temperature of the water.  Do keep note that this is only meant to be dissolved in room temperature water or milk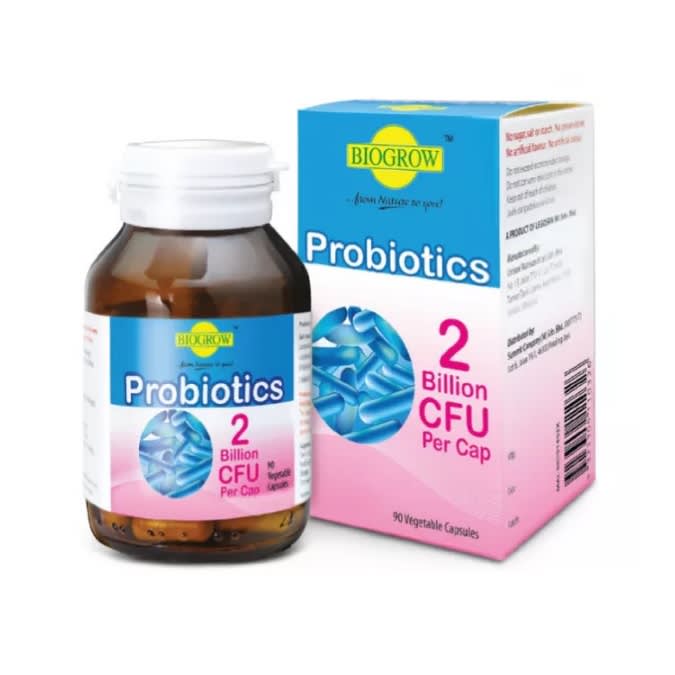 Check Biogrow Probiotics 2B price below:
add_circle
Improves digestion
add_circle
Improves appetite
add_circle
Good for easing stomach discomfort
The Biogrow Probiotics 2B has been found to improve gastric acid resilience and enhance overall gut health.
Overview:
By promoting better nutrient absorption, the probiotic supplement is excellent for those who are suffering from poor digestion and poor appetite. In fact, it also helps alleviate stomach discomfort.
Testimonies:
Looking at the reviews, it's clear that this supplement works as intended, as many users have shared that they are happy with the results.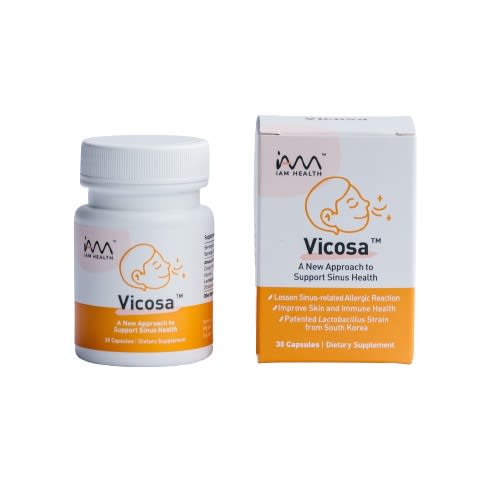 Check Vicosa 100% Natural Health Supplement Probiotics price below:
add_circle
Clinically proven to improve sinus health
add_circle
Good for combating eczema
add_circle
Suitable for all ages
Look your best and feel your best with the Vicosa 100% Natural Health Supplement Probiotics!
Overview
Vicosa contains ample amounts of vitamin C to help boost immunity, as well as the signature ingredient Probio65, a lactic acid bacteria, this supplement improves sinus health and can help in reducing hypersensitive reactions.
It also can improve eczema conditions, making this ideal for those who are seeking to have better skin health.
Testimonies
Many users noted a significant improvement in their sinus symptoms with continued usage. In addition, a review mentioned that there is no need for use of steroids and cream to treat eczema thanks to this supplement.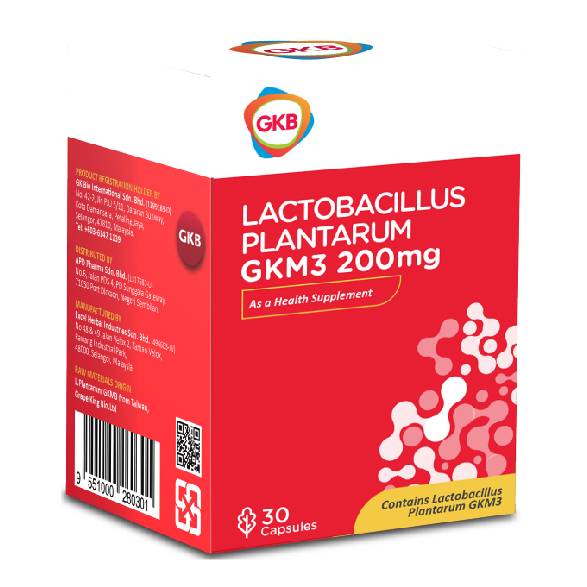 Check GKB Lactobacillus Plantarum GKM3 Probiotic price below:
add_circle
100% pure Lactobacillus Plantarum
add_circle
Increase gut health
add_circle
Easy-to-swallow tablets
Trying to shed some weight? Then why not go for the GKB Lactobacillus Plantarum GKM3 Probiotic
Overview
With the use of its key ingredient, Lactobacillus Plantarum, this popular weight-loss supplement can provide optimal results for those seeking to lose weight as it is apparently good for better gut health.
Additionally, this product is able to increase your skin moisture which promotes glowy skin and an increase in elasticity.
Testimonies
Most of the users are satisfied with the supplement and agree that it is a value-for-money product. Reviews have also said that taking this supplement has yielded weight-loss results, and aids with constipation too.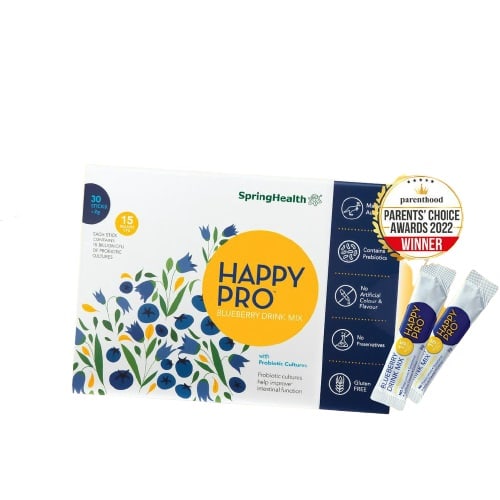 Check SpringHealth Happy Blueberry Drink Mix price below:
add_circle
Help enhance natural immune function
add_circle
Relieve digestive discomfort
add_circle
Maintain a healthy gut system
remove_circle
Not suitable for people that are allergic to blueberries
remove_circle
Not suitable for G6PD-deficient individuals
Overview
This SpringHealth Happy Blueberry drink mix is packed with beneficial probiotic cultures and fortified with prebiotics, making it a tasty and convenient way to incorporate healthy gut bacteria to aid in your digestive system.
It ensures that you get the most out of its probiotic-rich beverage by using high-quality ingredients and a focus on quality and safety.
Details:
Each sachet contains 2g

Each stick contains 15 billion CFU of probiotic cultures
Who is this for?
This blueberry-flavoured daily probiotic can effectively relieve constipation and bloating if that tends to be one of your main concerns, especially after a heavy meal. So if you often have problems with your digestive system, you can consider this drink mix to be included in your daily regime.
---
FAQ:
- Probiotic Supplement Benefits
Probiotics are live bacteria and/or yeast that are naturally found in our bodies. The most common ones found in supplements are lactobacillus and bifidobacterium. Consuming probiotics products helps to balance the good and bad bacteria in your digestive system. Generally, how healthy your gut is determines the overall health of your body.
Some of the benefits of taking probiotic supplements include:
Reducing symptoms of certain digestive disorders

Reducing cholesterol and blood pressure

Improving some mental health conditions

Reducing inflammation and allergies

Preventing or treating diarrhoea 

Reducing weight and belly fat

Boosting the immune system

Relieving constipation
Related articles