Sometimes we overindulge in heaty food which ends up irritating our throat and to make things worse, we often forget to drink enough water to relieve the irritation. This eventually leads to sore throat, discomfort, itchiness and cough. 
To relieve yourself from cough, regardless of its origin, you can easily buy over-the-counter (OTC) cough syrups at your nearest pharmacy. There are various brands available with their unique characteristics and ingredients that cater to the general public. 
You no longer need to ponder the question of "which is the best syrup for cough?" as we have prepared a list of the best OTC cough syrups in Malaysia today.
Table of Contents 
9 Best Cough Syrups in Malaysia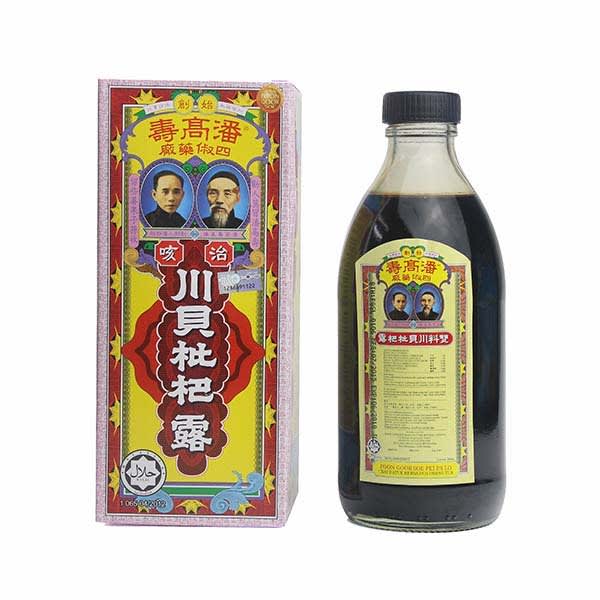 Check Poon Goor Soe Pei Pa Lo price below:
add_circle
Contains Honey to relieve sore throat
add_circle
Good for chronic cough
add_circle
Relieves wet and dry cough
add_circle
Award winner of Superbrands in Singapore, Hong Kong and Malaysia
Why is it Our Top Pick:
This cough mixture may not be the most popular choice in the market today but based on our research, it deserves the title of being our top pick for its wonderful list of ingredients that makes it the best overall cough syrup. It helps dry and wet cough, soothes the throat and even relieves chronic respiratory diseases like bronchitis. 
Overview
Pei Pa Lo works to clear heat, suppress cough and dissolves phlegm. One less-known fact is that infections like common cold and bronchitis typically have a pattern of phlegm-heat obstruction in the lungs which manifests as productive cough with greasy, yellow sputum. As such, this mixture uses Pipaye to solve that issue by dissolving phlegm and suppressing cough.
It also has other herbal ingredients like Bulbus Fritillariae Cirrhosae, Radix Peucedani and Radix Stemonae to help dissipate and disperse abscesses. Moreover, these ingredients allow Pei Pa Lo to nourish the lungs and protect them from "yin consumptive disease". 
Testimonies
Based on the reviews, most users find this cough medicine to be effective in the soothing irritated throat and chronic cough. Aside from its pleasant taste, the harmony of the natural ingredients in this mixture is another reason why users love this mixture. 
Promising Review
"Excellent for stopping a continuous cough. Works immediately, but also continues to work for several hours. Very pleasant taste, easy to swallow. A bottle will last a long time if only used occasionally. As a smoker, I find this product invaluable." – Loznjen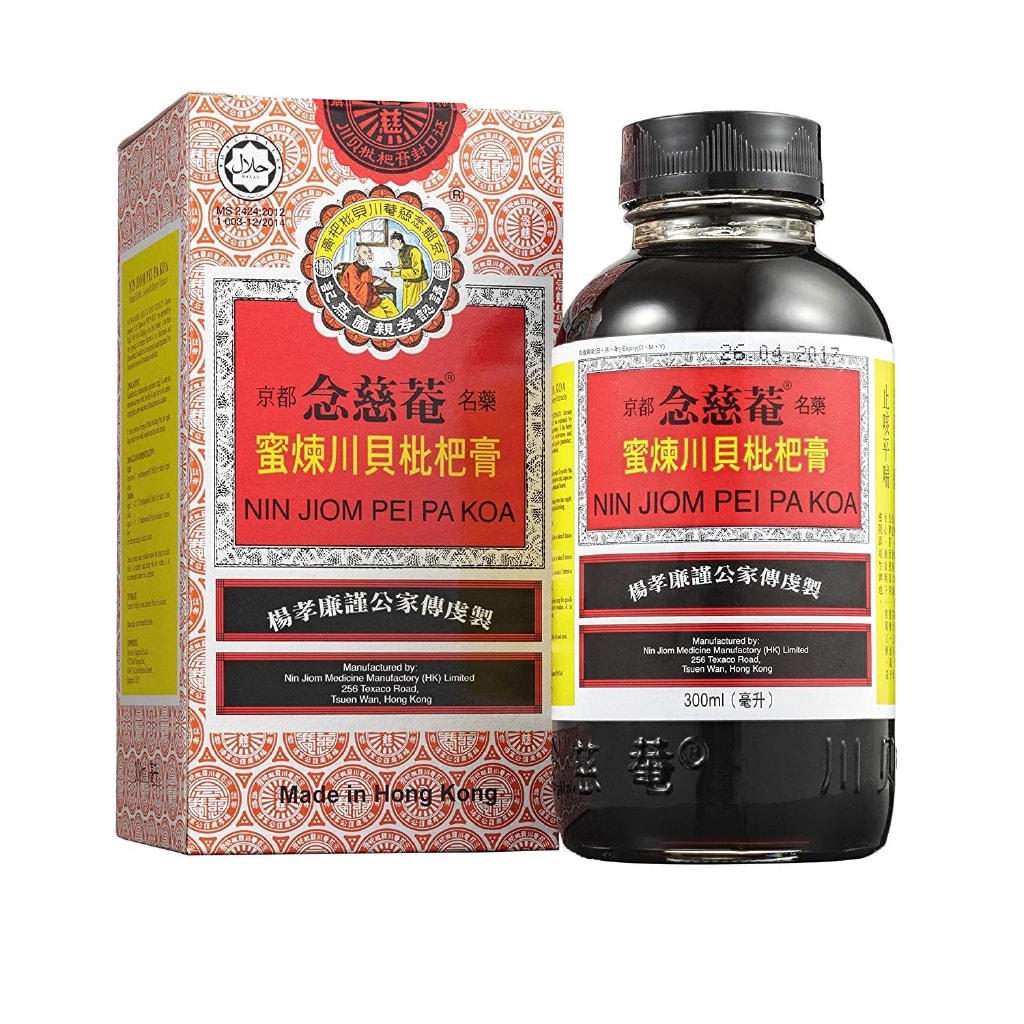 Check King To Nin Jiom Pei Pa Koa Herbal Cough Syrup price below:
add_circle
Relieves sore throat
Established in 1946, Nin Jiom is a well-recognised brand that is particularly famous for its Pei Pa Koa Cough Syrup. This brand has a tight regulation on using only the finest ingredients and herbs along with state-of-the-art technologies to produce safe and effective products.
Made with consideration of various age groups, the Pei Pa Koa cough syrup not only reliefs cough for adults, but also for children from the age of 3 and onwards.
Overview
Besides being safe for consumption, Pei Pa Koa is a great option for children because of its sweet and pleasant taste as this cough syrup contains Honey to aid in soothing the throat. It also has various traditional herbs that work together to reduce symptoms of a common cold or sore throat.
Some of the major herbs are Bulbus Fritillariae Cirrhosae, Exocarpium Citri Grandis, Folium Eriobotryae, Mel, Radix Platycodonis and Rhizoma Pinelliae Praeparatum. 
These special ingredients work in harmony to relieve cough and cold as it improves the condition of the lungs and clear lung heat. They also have the effect of quenching thirst, dry dampness, soothe the throat and expel pus, dissipate cold as well as replenishes the body's qi (life force or vital energy).
Testimonies
The sweet, yummy taste of this traditional cough syrup is a bonus for many of its consumers. As for its efficacy, most of the users felt relief right after drinking the recommended dose for their specific age group. Users love that it only takes between 3 – 5 days for the users to be free from their ailing symptoms.
Promising Review
"I had been suffering serious sore throat for more than a week. It was the worst one I have ever had. I bought this supplement since it has pretty good reviews. I followed the direction to take one tea spoon a time, three times a day. It was tasty and I even took more than one tea spoon a time. I felt 50% better after the first day of use. After the second day, I felt my throat was almost healed, like 90%. It was just amazing." – Candy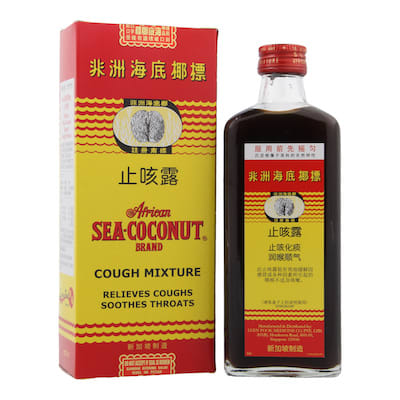 Check Luen Fook African Sea-Coconut Cough Mixture price below:
add_circle
Suitable for household
add_circle
Contains Menthol
It is quite common for babies to be down with a cold as it takes time for their immunity to develop. If the condition is deemed not serious after consulting with your paediatrician, then the next step is to provide cough relief for your baby.
This African Sea-Coconut Cough Mixture is suitable for dry cough and safe for babies when parents or caregivers adhere to the manufacturer's recommended dosages for babies. If you are still wary about its dosage then there is no harm in consulting your paediatrician for their dosage recommendation.
Overview
With over 75 years of providing cough relief, the African Sea-Coconut mixture is made to be suitable for every household where it is safe to be taken by all ages when necessary. It is a demulcent that provides temporary relief of throat discomfort and protection of irritated areas in a sore mouth or throat.
The key ingredient is Elm Bark which is responsible for providing this relief as it is mucilage, a substance that becomes gel-like after mixing with water which coats and soothes the throat. It also contains Menthol, a cooling agent to soothe the throat to cure dry cough.
Testimonies
This cough mixture is a family favourite for many reasons. It's said to taste great and works safely on every family member regardless of the age group. Parents do not face an issue when their children are suffering from a bad cough or sore throat as this cough mixture is safe for infants and its sweet taste eases a child's compliance.
Promising Reviews 
"This is a very pleasant tasting cough mixture. But more importantly it really kicks a cough. Usually when I get sick I am left with a killer cough that never goes away until I go see a doctor, just for the cough. This time I decided to go with this less known and much cheaper side treatment and I have to say I was really surprised, it did kick my cough and I did not have to pay my usual $100.00 plus for the doctor's regimen." – Jan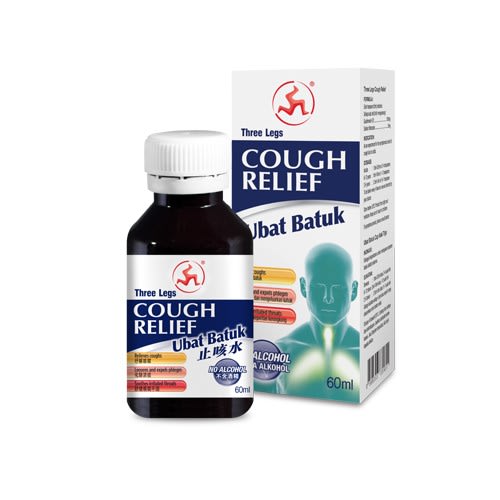 Check Three Legs Cough Relief Syrup price below:
add_circle
Contains expectorant
add_circle
Clears congestion
add_circle
Less sweet to taste
The difference between a dry cough and a chesty cough is the presence of phlegm. Three Legs has concocted a formula that reduces phlegm for effective cough relief.
Overview
Formulated to expel phlegm from air passages, this cough mixture contains Guaifenesin as an expectorant to aid users in coughing up stubborn phlegm. During a cold, our air passages are congested and Guaifenesin loosens phlegm and mucus in the air passages for easy dislodgement upon coughing. This makes it easier to expel phlegm orally.
Testimonies
Consumers that prefer a milder taste to their cough syrup would gravitate towards this product as it doesn't taste as sweet as other cough syrups in the market. Besides that, it helps users with their cough and clears the throat.
Promising Reviews 
"Helps to relief my cough. I take this from time to time when my throat feels itchy." – Syahira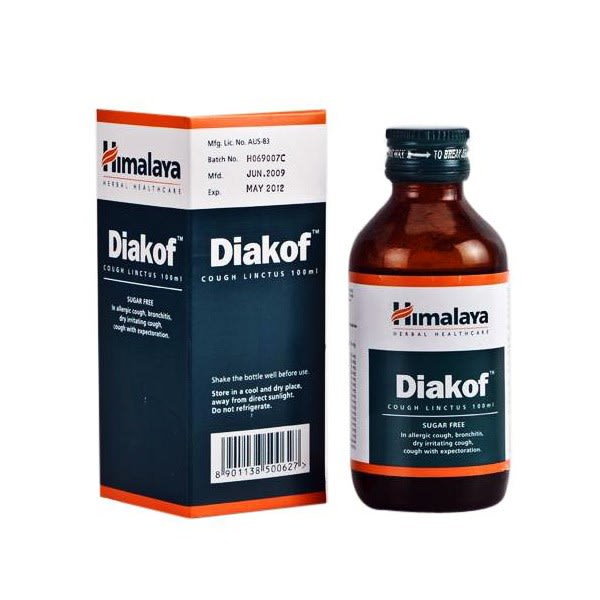 Check Himalaya Diakof Cough Linctus Sugar-Free price below:
add_circle
Diabetic-friendly formula
add_circle
Contains expectorant
add_circle
Soothes the throat
add_circle
Non-allergic formula
With many tasty and sweet cough syrups in the market, one can't help but wonder which product offers a diabetic-friendly formula that would better suit their needs. Well, look no further as we have just the cough mixture for you.
Overview
Made with sugar control in mind, this cough mixture is sugar-free which makes it friendly for diabetic users that are either down with a cold or simply have a scratchy throat. The formula contains Diakof; a cough suppressant that is beneficial for diabetic patients as it reduces bronchial mucosal irritation and prevents possible bronchospasms. It is also a demulcent that soothes the airway.
In addition, this mixture contains mucolytic and expectorant properties which reduce the viscosity of respiratory secretions and facilitates expectoration of phlegm. Lastly, it uses Honey to soothe irritation and pain after bouts of coughing.
Testimonies
Himalaya's sugar-free formula has saved the time and effort for many consumers from finding a diabetic-friendly cough syrup. They are glad to be able to have cough relief without the worry of sugar-spikes.
Promising Reviews 
"It does its job. Keeps the cough away!" – Mina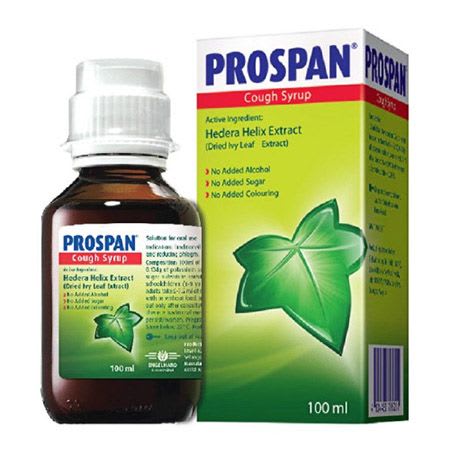 Check Prospan Cough Syrup price below:
add_circle
Tastes pleasant
add_circle
Improves chronic chesty cough
Introducing the world's best-selling Ivy leaf product - Prospan Cough Syrup. Made famous for their cough syrup, Prospan's cough mixture soothes chesty coughs by using ingredients that are backed with scientific and clinical evidence.
Overview
Clinically proven with an abundance of clinical evidence in over 65,000 patients, this cough syrup effectively deals with chesty cough in adults and children. The mixture stars Hedera Helix (ivy leaf) for relief of productive or chesty cough where it is carefully extracted through a patented extraction process for the best effect on alleviating cough symptoms.
Firstly, it loosens and clears mucus from the airway which helps users to cough less frequently. It also breaks up chest mucus to relieve congestion. Lastly, the mixture opens and calms the airways which will soothe chest discomfort and alleviate any breathing difficulties.  
Testimonies
People with a chronic chesty cough would go as far as saying that Prospan Cough Syrup has changed their lives for the better. This mixture relieves discomfort from congestion and cough. Aside from that, some users with asthma noticed an improvement in cough and breathing when they are down with a cold.
Promising Reviews 
"It's pure and simple and it has always worked for me. I keep a bottle on hand at all times as I have a history of bronchitis and sinus issues. This product seems to help within minutes relieving the cough assosiated with both. I was prescribed this product while on a trip to Germany where I ended up with bronchitis. The Pharmacy I went to sold me this and it was a game changer." – Coral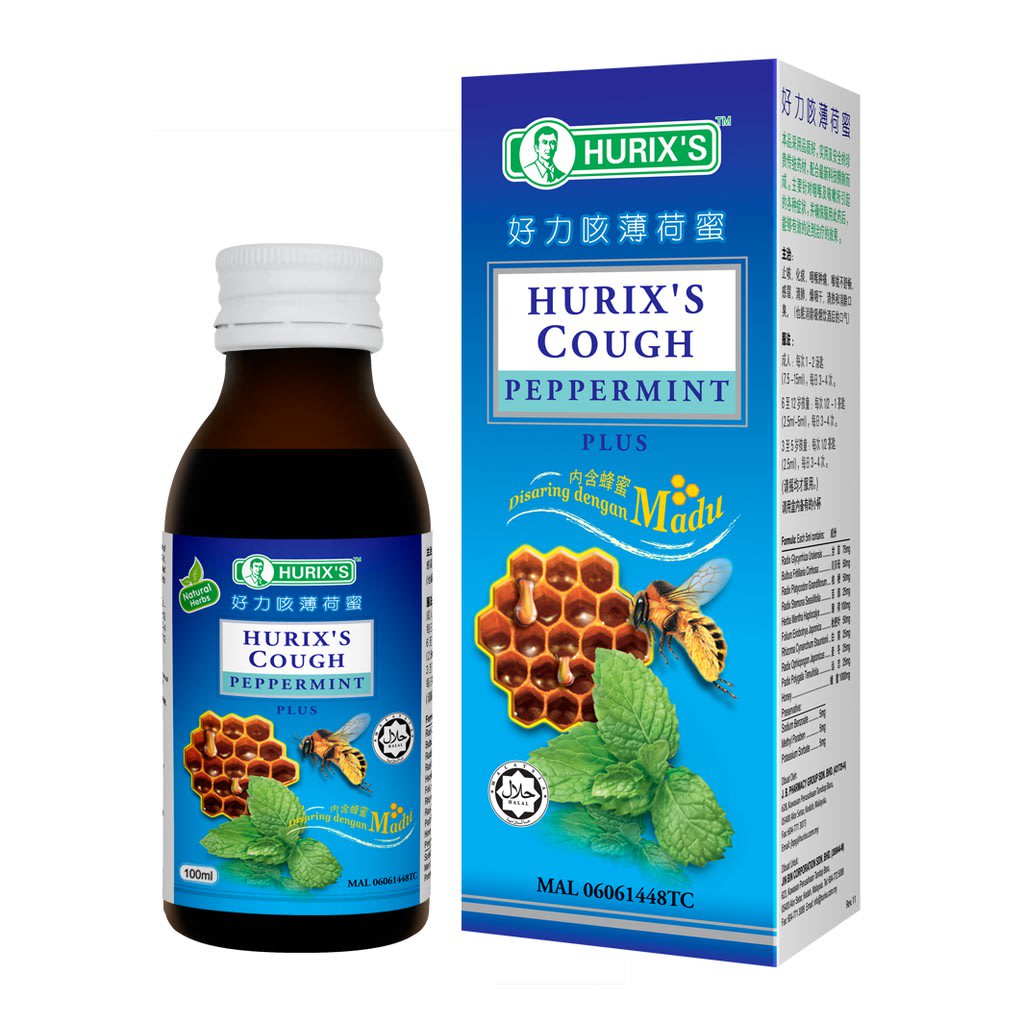 Check Hurix Cough Peppermint Plus price below:
add_circle
Fights off bad breath
add_circle
Suitable for smokers
add_circle
Relieves dry cough
add_circle
Contains honey for a soothing effect
It is important to understand that not all coughs are of infective origin. Sometimes it is due to irritation from activities like smoking or eating heaty food. Smokers are especially susceptible to chronic cough but it shouldn't be a worry as this can be easily relieved by cough syrups. 
Here, we have a cough syrup recommendation that is perfect for combatting bad breath and improving dry cough from smoking.
Overview
This cough syrup uses Herba Mentha Haplocalyx (Bo He), a popular traditional Chinese herbal medication for its high medicinal value. It is primarily responsible for providing fresh breath which makes it a suitable choice for cough relief for smokers.
Other main ingredients include Honey, Radix Glycyrrhiza and Radix Platycodon Grandiflorum which work together to relieve cold and sore throat, treat cough, reduce body heatiness and combat phlegm.
Testimonies
The majority of the users positively state that they will repurchase this product after their bottle runs out. The verdict is in; this cough mixture tastes great, clears the throat, relieves sore throat and improves bad breath.
Promising Reviews 
"My husband gets dry cough from time to time because of his long time smoking habit. This helps with his previously incessant coughing and his breath also smells better. Thank goodness" – Puteri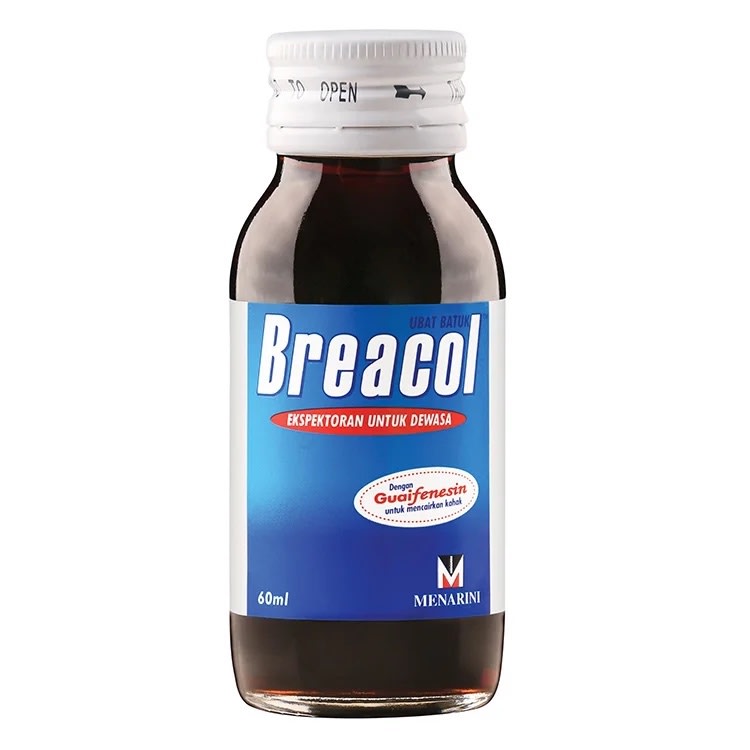 Check Breacol Cough Syrup (Adult) price below:
add_circle
Contains expectorant
add_circle
Relieves chronic cough and sinusitis
Breacol is a trusted brand with 30 years of experience in the field of pharmaceutical treatments for cough. This formula focuses on relieving cough symptoms with the use of expectorants and each formula is tailor-made for age groups like adults and children. We recommend checking this one out if you are looking for alternative cough syrup for adults.  
Overview
With Guaifenesin as this brand's expectorant of choice, this formula helps to dislodge mucus and phlegm within the airways which facilitates the process of expelling phlegm. Once phlegm is out of the way, the coughing symptoms will naturally reduce as there is nothing to be expelled by the body.
Besides that, its properties allows it to be effective in relieving chronic diseases like sinusitis and bronchitis.  
Testimonies
Breacol Cough Syrup has a big group of loyal supporters as it never fails to deliver good results. Many of its customers have been using this cough mixture for years and have no plans on switching it out. Users claim that it helps with loosening stubborn phlegm, relieves cough and congestion.
Promising Reviews 
"This is hands down, the best cough medicine of its kind, that I have used. It doesn't have that horrible medicine taste, and I was coughing less, but when I did, it was very productive! I would definitely recommend this to anyone with chest congestion and a cough." – Tham Chei Yong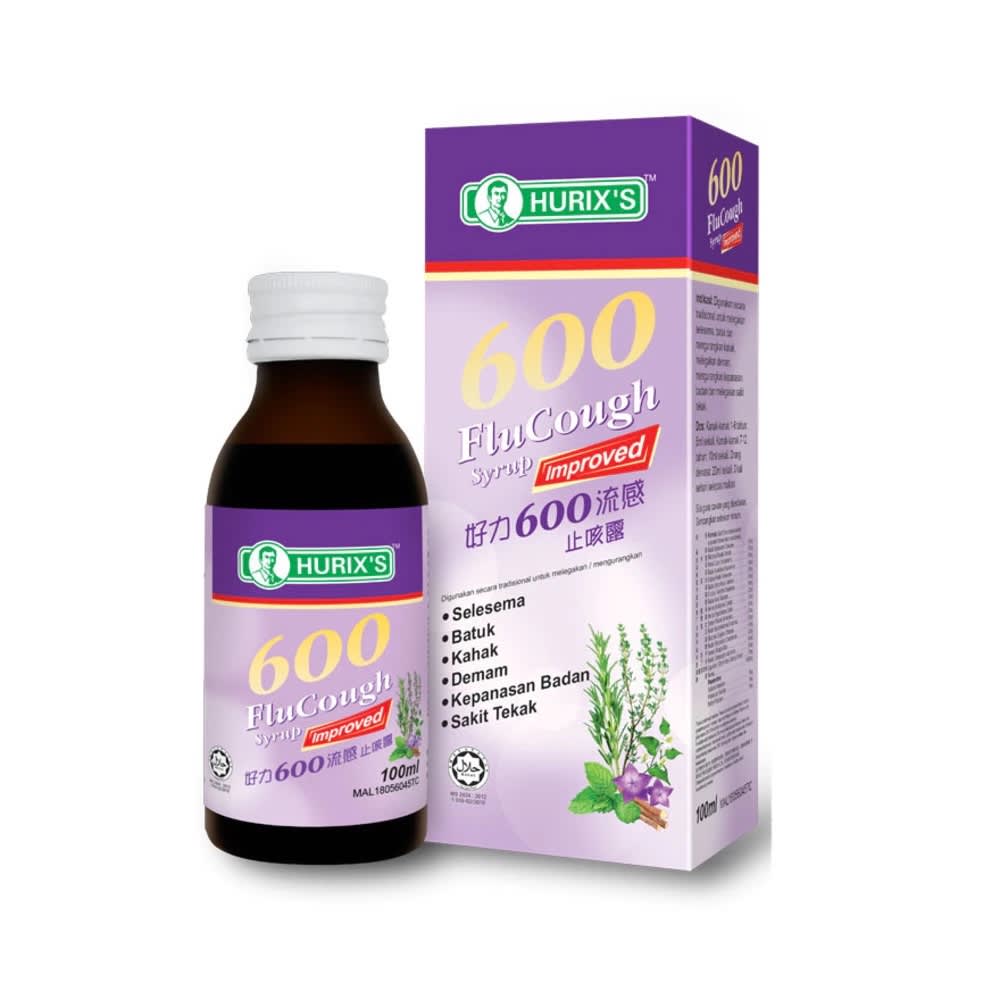 Check Hurix 600 Flu Cough Syrup price below:
add_circle
Contains Honey
add_circle
Soothes throat
add_circle
Combats flu and fever
Can you have cough and flu at the same time? The answer is yes. Our nasal cavity has connections to the throat which allows the easy spread of infection from one place to the other. Well, Hurix 600 Flu Cough Syrup is here to save the day as it can most definitely aid your fight against cough, flu and fever.
Overview
Hurix's new and improved flu and cough syrup is a formula not to be missed if you're down with a cold. It is easily obtainable over-the-counter and helps to soothe cough by reducing phlegm, relieving fever, cold, sore throat and reducing body heatiness.
These cough and flu symptoms are easily managed with a beautiful blend of herbal extracts that work synergistically in fighting against distressing symptoms which allows the patient to feel better and recover quicker.
Testimonies
Individuals who are prone to flu swear by Hurix 600 Flu Cough Syrup as it helps in preventing the worsening of their symptoms and keeps the body's response at a controlled state. They notice a reduction in fever and the number of days taken to recover ever since they started using this cough mixture as a measure to combat flu and cough.
Promising Reviews 
"I am the type that is always get flu and cough and I will always use Hurix to solve this issue. I will rush to take this as soon as I get my symptoms and it really helps with reducing my discomfort from horrible to slow recovery. I am very confident with this brand and its product. Very recommended. " – Connie 
---
Is cough syrup safe?
Over-the-counter (OTC) cough syrups are generally safe for the general public as long as the manufacturer's instructions are adhered to. 
However, it is also safe if the dosages are manipulated based on the physician's recommendation. Therefore, it is not advisable to change up the dosages by oneself without following the recommendations from manufacturers, pharmacists or physicians. 
So far, there is not enough medical evidence to support the "harmful or beneficial" effects of cough syrups for pregnant or lactating mothers.

At the end of the day, an important point to note is to always consult physicians or pharmacists when in doubt about dosages for yourself or you are loved once.

Lastly, OTC cough syrups aren't to be mistaken with prescription cough syrups.

Prescribed cough syrups are medicated and may cause side effects like drowsiness or if consumed in large amounts, addiction. So, rest assured that OTC cough syrups are safe for consumption for the general public.  
Related articles