As Covid-19 cases are rising in the country, it has become more important than ever to take the necessary precautions to keep ourselves and our loved ones clean and safe. Hand sanitizers are quite a useful tool in our kit for fighting this insidious virus. After all, it helps ensure that we don't bring any germs home after being out and about.
When looking for a good hand sanitiser, a few of the things we want to look out for are the ingredients and the alcohol percentage if it's alcohol-based. Of course, a nice scent wouldn't hurt either. Even though brands like Purell is a household name when it comes to hand sanitisers but it's not the only pick out there.
We've put together a list of some of the best hand sanitisers in Malaysia, be it in the form of wipes, a spray, or the old-fashioned good stuff gel hand sanitiser that comes out of a squeeze bottle. 
---
Table of Contents
---
Here are our top picks for you to keep your hands clean and smelling great to boot.
Best Hand Sanitizers in Malaysia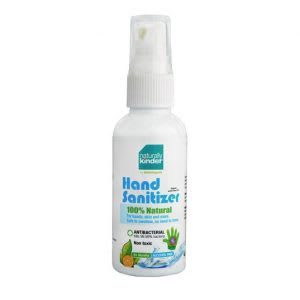 Check Baby Organix Naturally Kinder Hand Sanitizer price below:
add_circle
Safe for children
The skin on children and babies especially is much thinner than an adult's, which is why they need sanitizers that are free of harsh chemicals. In such a case, there's Baby Organix Naturally Kinder Hand Sanitizer which is formulated to keep your child's skin clean and irritation-free.
Features: 
Baby Organix Naturally Kinder Hand Sanitizer is a 100% plant-based and alcohol-free hand sanitizer that's gentle on your baby's skin. With that, it is safe to be used on a baby's sensitive skin and even anything that comes into contact with your baby's mouth.
Testimonies: 
To offer parents a peace of mind, the formula has been dermatologically tested and is even safe to use on bottles and teethers without any rinsing required.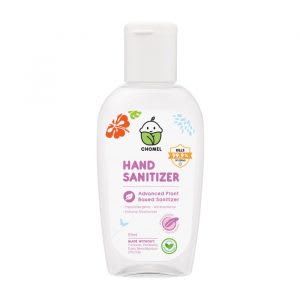 Check Chomel Hand Sanitizer price below:
remove_circle
Avoid ingesting
Alcohol-free hand sanitizers are best for babies and kids as they are less toxic if accidentally ingested. One such product is the Chomel Hand Sanitizer, an advanced plant-based product that effectively kills 98% of bacteria.
Feature: 
This product is dermatologically-tested for sensitive skin and formulated without the use of harsh chemicals or alcohol. It contains organic glycerin and Vitamin E, both of which gives it moisturizing properties which is necessary for a baby's sensitive skin.
Testimonies: 
Rest assure that the formula is effective yet hypoallergenic and gentle enough for your child's skin. Moreover, the quick-drying formula won't leave on a residue that will make your kid's skin feel uncomfortable.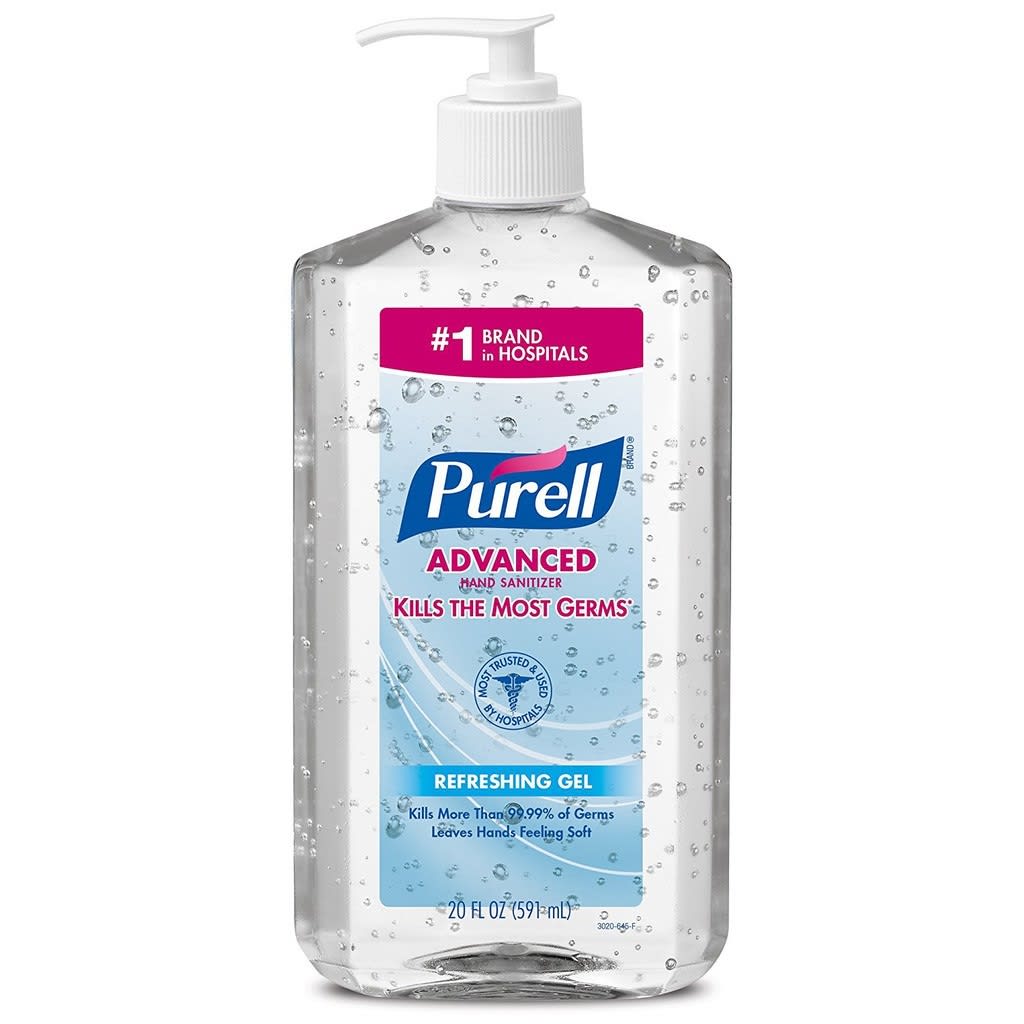 Check Purell Advanced Hand Sanitizer Gel price below:
add_circle
A small amount is effective enough
add_circle
Trusted worldwide
add_circle
Plant-derived alcohol
add_circle
Triclosan and BPA free
Purell is a household name and for good reasons. They may seem simple, but what lies in the formula makes it a must-have for all.
Feature: 
The main active ingredient for Purell's hand sanitiser is 70% ethyl alcohol which is sourced from plants, assuring purity in your sanitisers. Additionally, there are four different conditioners to help soothe skin and retain moisture. 
Testimonies: 
Food-safe and fragrance-free, this popular and effective hand sanitiser kills 99.99% of germs that commonly cause sickness. Purell even stated that one squirt of their formula is as effective as two from several other well-known brands.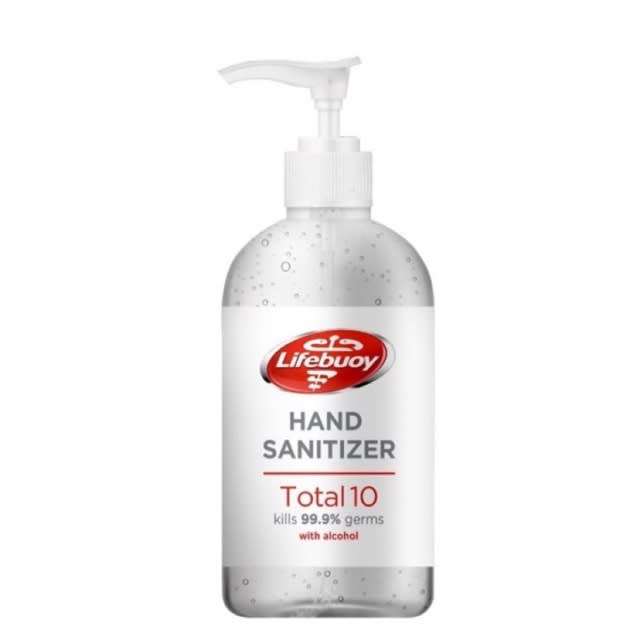 Check Lifebuoy Total 10 Hand Sanitizer price below:
add_circle
Moisturizing, Fast-acting
It's possible for alcohol-based sanitisers to irritate and dry out the skin. Not when you use the Lifebuoy Total 10 though! With its selection of skin-friendly ingredients, your hands will be as soft as they are clean.
Feature: 
The Lifebuoy Total 10 hand sanitiser has an effective alcohol-based formula that includes moisturizers and soothing ingredients to look after your skin while keeping it germ-free. As it contains 70% ethyl alcohol for potent disinfecting properties, you can rest assure that microbes are killed right away.
Testimonies: 
The formula is said to be effective enough, working quickly to eliminate 99.99% of the germs on your skin. In addition to its impressive sanitizing abilities, the added Vitamin E and moisturizers leave your hands feeling soft and fresh after use.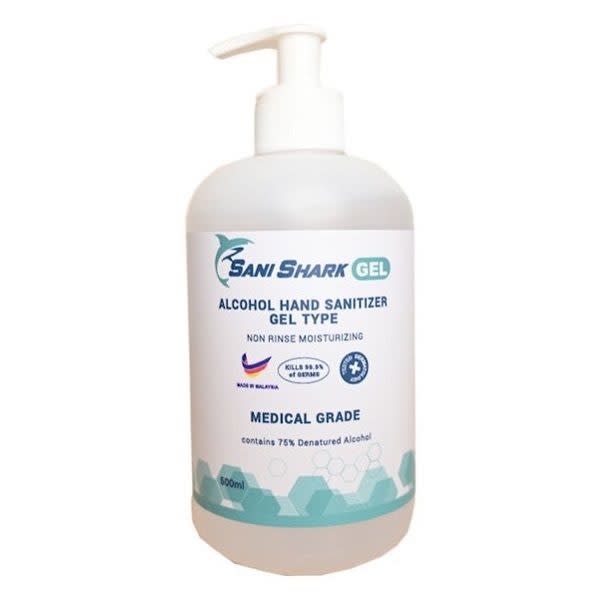 Check SaniShark Alcohol Hand Sanitizer price below:
add_circle
Available in many sizes, Available in liquid and gel
remove_circle
Can be hard to find
For one of the most effective hand sanitisers sold at an economic value, you'll want to look for this option.
Feature: 
SaniShark Alcohol Hand Sanitizer is a medical-grade hand sanitiser that comes in both gel and liquid form. It is available in sizes up to 5L which makes it a convenient standby option for hospitals.
The formula contains chlorhexidine which is a disinfectant and antiseptic widely used in medical settings as well as Nanosilver which is a potent antimicrobial.
Testimonies: 
Although the SaniShark alcohol sanitiser uses only 75% alcohol, this is in line with CDC guidelines to prove its effectiveness. In fact, it is proven to kill 99.99% of germs in under 30 seconds.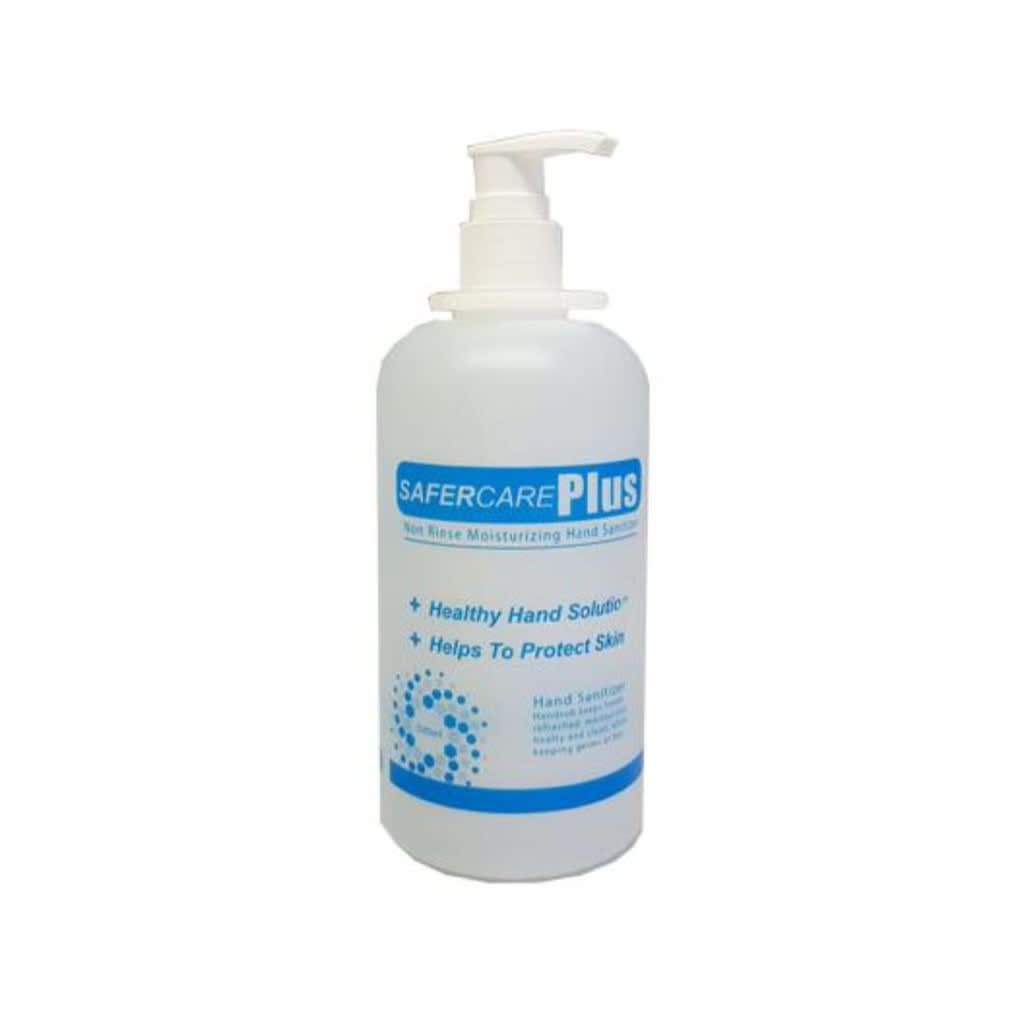 Check Safercare Plus Hospital Grade Hand Sanitizer price below:
add_circle
Trusted in hospitals in Malaysia
add_circle
Certified halal
Hospitals need an effective formula that's not too harsh to keep everyone's cleanliness in check often since self-sanitizing is always a priority. In that, case, we'd recommend this option.
Feature: 
Safercare Plus Hand Sanitizer is a hand sanitiser often seen in hospitals. It contains 75% ethyl alcohol for effective disinfection and added allantoin to soothe skin. It is also certified halal by JAKIM and approved by the Ministry of Health Malaysia. 
Testimonies: 
The Safercare Plus works to rapidly disinfect your hands within 30 seconds. Simply put, it should kill up to 99.999% of common germs that can cause contaminations and infections. Moreover, this is a colourless and fragrance-free formulation to reduce the risks of allergies.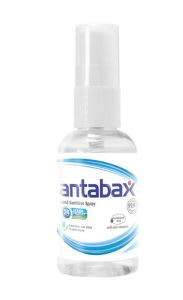 Check Antabax Anti-Bacterial Sanitizer Spray price below:
add_circle
Refreshing fragrance
Hand sanitiser sprays are best for travelling when you want to quickly spritz your hand for some cleaning action. This Antabax Hand Sanitizer spray is a 2-in-1, killing bacteria while hydrating and nourishing your skin.
Feature: 
In the formula, it contains aloe vera, skin vitamins, and Micro Moisture Serum. And because it's dermatologically tested to suit delicate skin, this product is also gentle enough for babies, children, and adults alike.
Testimonies: 
This hand sanitizing spray conveniently cleanses your hands and eliminates 99.9% of harmful bacteria. The Antabax Hand Sanitizer spray is formulated to be non-stick as well for your comfort. And being multi-purpose, this means you can even use it to sanitize surfaces with a single spray.
More: Beat Bacteria and COVID-19 with these 10 Best Hand Sanitizer Sprays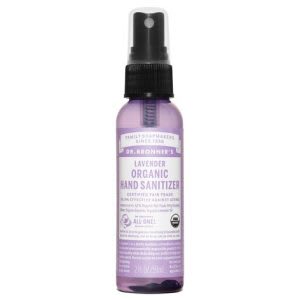 Check Dr. Bronner's Organic Hand Sanitizer price below:
add_circle
Can be used as freshener/deodorant
add_circle
No GMO-ethanol or petrochemical thickeners
Known for their skin-friendly formula in self-cleansing products, you can also trust Dr. Bronner to come up with a good hand sanitiser.
Feature: 
Dr. Bronner's Organic Hand Sanitizer contains organic glycerin which works to leave your skin soft and moist. This spray comes in either lavender, which has healing and soothing properties to relieve irritation, or peppermint, which lends a helping hand in dealing with muscle pain and itching.
Testimonies: 
This hand sanitiser has everything. It's gentle on your skin, has anti-bacterial properties, and is formulated without the use of harsh chemicals or alcohol. You can even use it as a deodorant thanks to its pleasant smell, or to freshen up the air around you.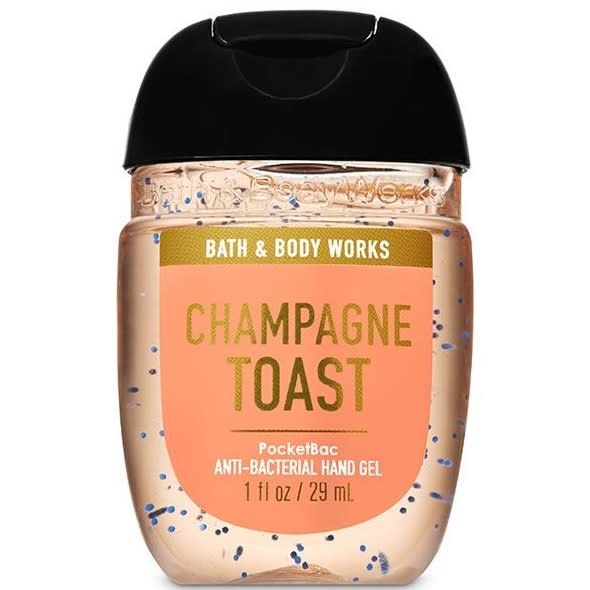 Check Bath and Body Works PocketBac Hand Sanitizer price below:
add_circle
Many different scents, Nice looking bottles
remove_circle
Available in pocket size only
This hand sanitiser made trends for not just its looks and how convenient it is to carry around, but also the fact that it is available in many scent infusions!
Features: 
Formulated with shea extract, vitamin E & aloe, the skin-softening Bath and Body Works PocketBac Hand Sanitizer kills 99.9% of most common germs. Though it contains enough alcohol formulation - 68%, to keep your hands clean & conditioned always. 
Testimonies:
Bath and Body Works PocketBac Hand Sanitizers come in cute and vibrant bottles that, as the name suggests, fit nicely in your pocket so you can easily carry them around. The sheer variety of scents they have in their lineup means they'll have something for just about everyone.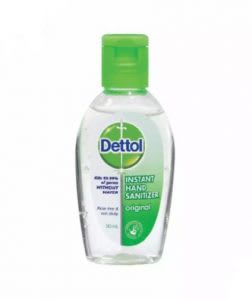 Check Dettol Hand Sanitizer Fresh (50ml) price below:
add_circle
Clean, medicinal scent
add_circle
Travel-sized bottle
add_circle
Trusted by most
Being a household name for their anti-septics and anti-bacterial items, you can be sure that Dettol has a hand sanitiser to help keep your cleanliness in check wherever you go.
Features: 
Despite the number of strong ingredients in it that are made to kill the likes of germs and viruses, Dettol has always made products that somehow smell clean. Luckily, this is also evident in their pocket-sized sanitiser. It's also enriched with aloe vera to soothe the skin.
Testimonies: 
If you're looking for a more soothing medicinal scent, this could end up being your go-to. 
The non-sticky, quick-drying, and rinse-free helps to make you feel super comfortable wherever you go. Additionally, the conveniently sized bottle means it'll be right at home in your car, office desk, or pocket.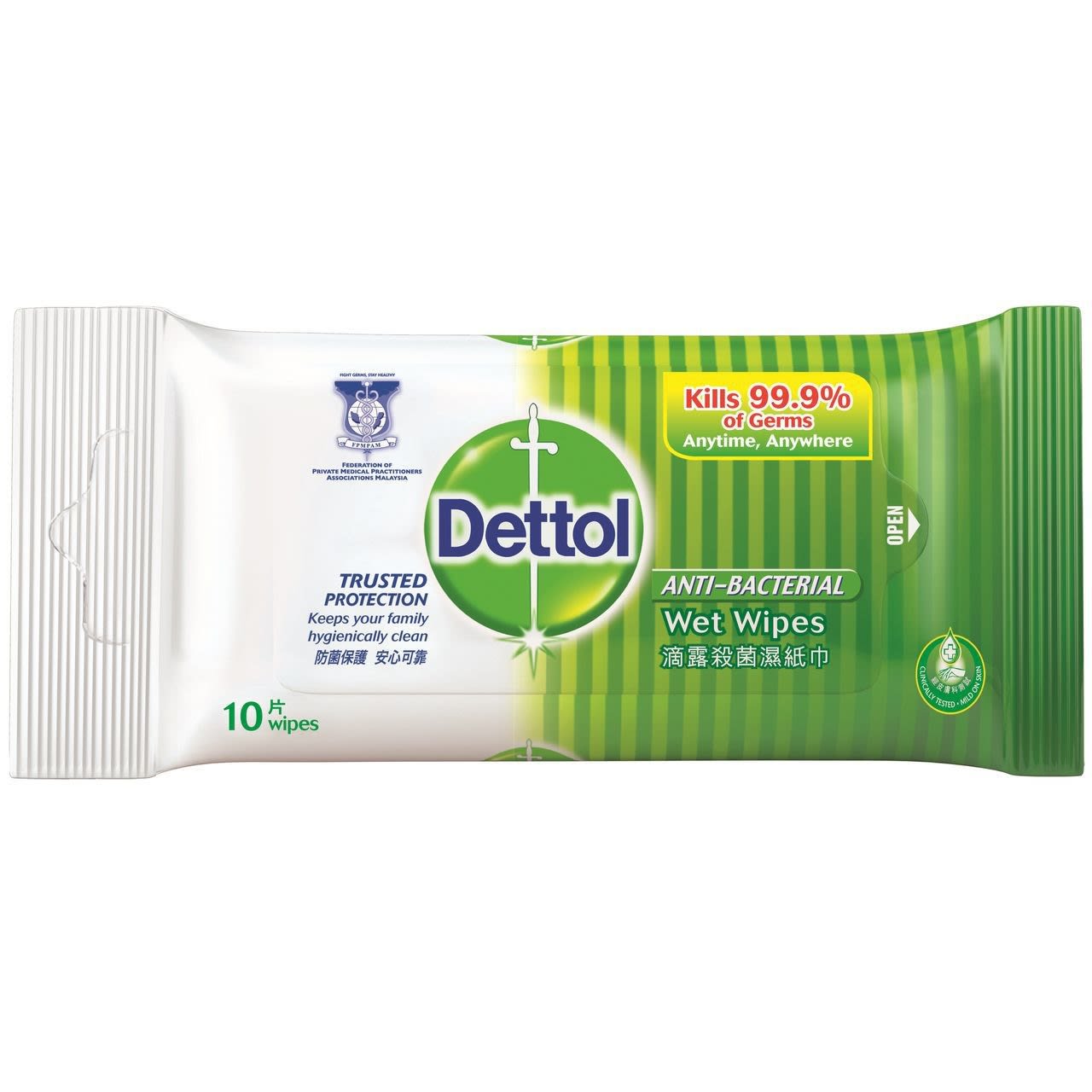 Check Dettol Wipes Antibacterial price below:
add_circle
Travel-size friendly
add_circle
Gentle on skin
add_circle
Alcohol and formaldehyde-free
When you need to clean a larger surface, sanitiser wipes are ideal. And one of the best happens to be from Dettol.
Features: 
Dettol doesn't only make great hand sanitisers, but they also make great sanitizing wipes too. Killing 99.9% of germs, it gently cleanses without irritation and has good moisture to it. The scent is also quite pleasant and it comes in a 'sensitive' option should you need even more of a light touch.
Testimonies: 
Their Antibacterial Wipes' soft texture and compact packaging make them ideal for bringing it out and about. It's truly perfect for using on your children when they get themselves dirty, as kids inevitably do.
More: Counter Bacteria, Germs and COVID-19 with These 15 Best Antiseptic Wipes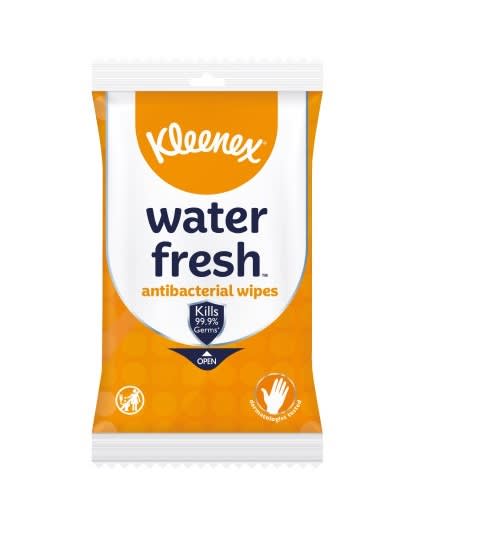 Check Kleenex Water Fresh Antibac Wipes price below:
add_circle
Has moisturising ingredients
Kleenex is well-known for their tissue products after all and so it should be no surprise that they can make a great sanitizing wipe.
Features:
As its name suggests, these wipes are sure to leave your hand feeling clean and fresh. Containing moisturizing ingredients like shea butter, aloe vera, and Vitamin E, this fantastic wipe is readily available at your local pharmacy. And you can be sure that the wipes are also durable.
Performance:
This product is dermatologically and laboratory-tested to be able to kill 99% of bacteria. Its host of moisturizing ingredients also serve to look after your skin in addition to keeping it germ and dirt-free.
More: Keep You Baby Rash-Free and Clean with These 12 Best Organic Wipes
---
How effective is a hand sanitiser?
They're pretty effective if you use them religiously. However, you'll need to look for a good brand like Dettol, Antabax and Skygel that contains over 60% of alcohol than other ingredients. As you know, alcohol is used to kill or inactivate viruses. If you can, look for one that contains up to 95% of alcohol. Listed below are some of the best ones that are travel-friendly, baby-friendly and for those with sensitive skin.
How to make a hand sanitiser at home?
Hand sanitisers are running out everywhere since the coronavirus outbreak. If you really cannot find any online or in stores, then you can make one on your own. Just mix up these ingredients and store the formula into a bottle; you can use it anywhere, anytime to prevent harmful bacteria.
1/3 cup of Aloe Vera
2/3 cup of Alcohol
8 drops of essential oil
It's that simple. The reason for these ingredients is that the Aloe Vera will provide a moisturising effect while the alcohol content works to kill off germs and bacteria. As for the essential oil, we'd recommend tea-tree due to its antibacterial and antiviral properties.
---
More related hand sanitizer recommendations: