Thermometers are all the rage right now. Whether it's because of the worldwide Pandemic or a panic buy out of peer pressure, one thing's for sure - everyone needs a thermometer at home. More precisely, a forehead thermometer.
Is a forehead thermometer accurate?
As far as accuracy goes, rectal thermometer readings are always the most accurate but in a household setting, a forehead thermometer comes in a close second. Often called temporal artery thermometers, it uses an infrared scanner to measure the temperature of the temporal artery in the forehead. Hence, the accuracy of the readings.
Which is better, ear or forehead thermometer?
A doubled bodily part often manufactured into a singular product, both have its pros and cons. The ear thermometer is accepted within teenagers and adults who do not make a fuss with something being inserted within the earlobe. The forehead thermometer however works wonders with newborns and infants who need a checking when thy are asleep and need an object that is silent and touch free to take readings.
One thing that separates them is - cleanliness. When someone suffers from an ear infection, it is impossible to take an accurate reading but if you have a mild headache, one scan is all it takes for a reading to be taken, without a single touch. Germ free and practical is the way to go.
So have a look at some of the best germ-free thermometers you can possibly need during this infectious time.
11 Best Forehead Thermometers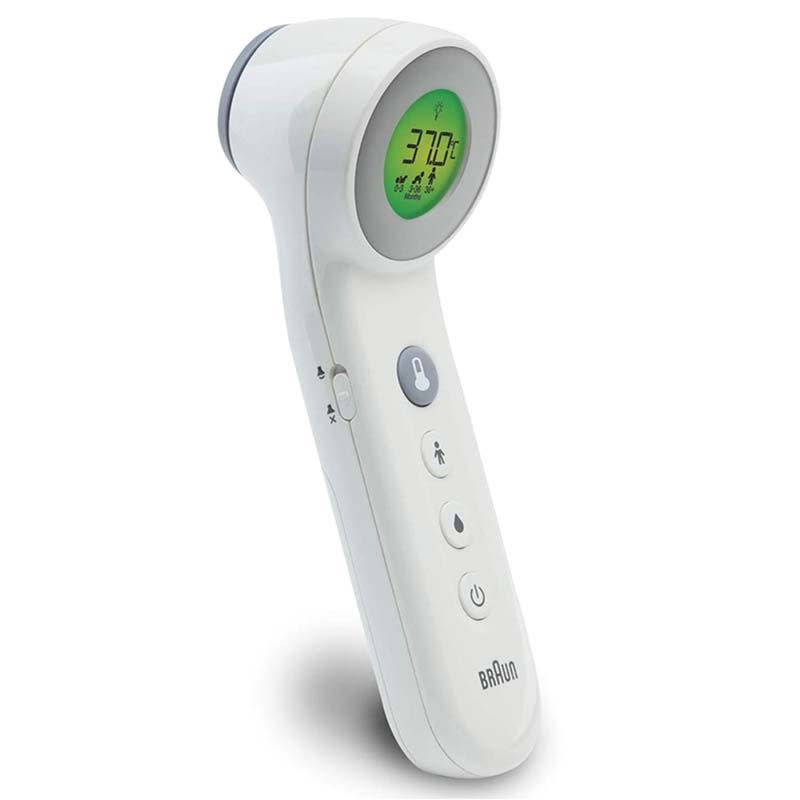 There's a reason why Braun is dubbed the best. Clinically tested for all ages, when held inches away from your forehead, a non-invasive reading will be taken, silently as to not even scare a sleeping baby. Also,the backlight from the thermometer changes from colours green to yellow or red, indicating the extremity of your heat readings taken.
---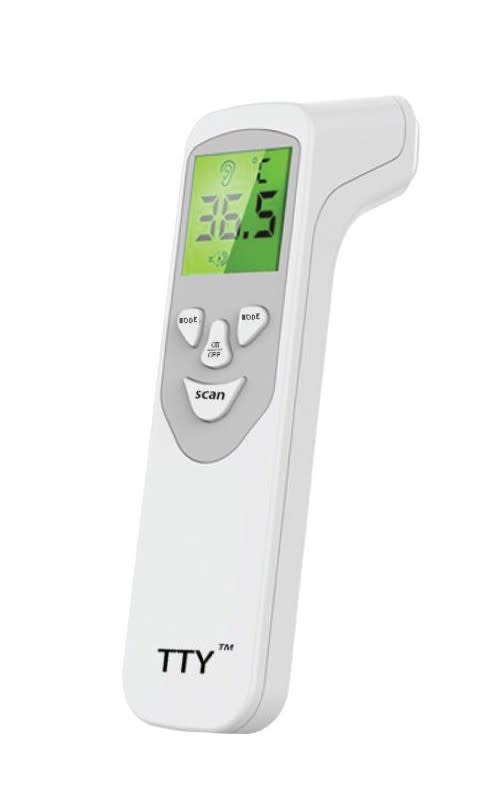 With the COVID-19 pandemic, it's now more crucial than ever to keep a good record of your temperature. TTY Medical makes the dreaded chore more effective for yourself and your family thanks to their High-Precision Infrared technology in this forehead thermometer.
The device can record a temperature range of between 32 to 49 degrees, with a response time of 1 second. Making it more efficient for everyone is its key-feature which is the 15-groups data storage so you'll never have to fumble over memory. Additionally, if the temperature device has not been in use for over 2 minutes, it'll automatically shut down.
Another additional feature to this device over the rest is its brightly illuminated LED display which just proves its efficiency for both day and night time use.
---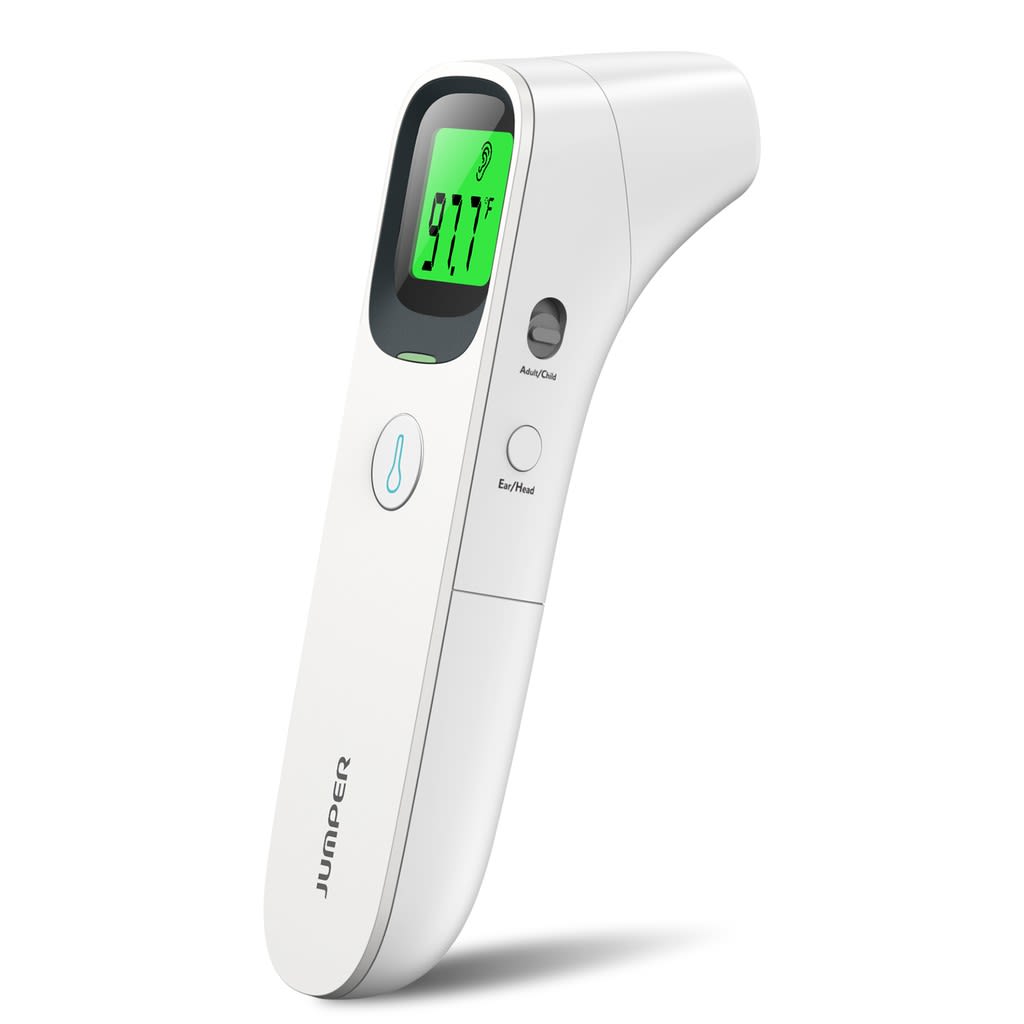 Infrared thermometers often can be pricey, ( I mean, crazy pricey) but JUMPER's is a real money saver. With a dual-use design and a magnetic probe cover, a reading can be taken as swiftly as 1 second with a memory storage of up to 20 readings. If it helps, a visual fever warning sign will be on display when temperature is at a high rise.
---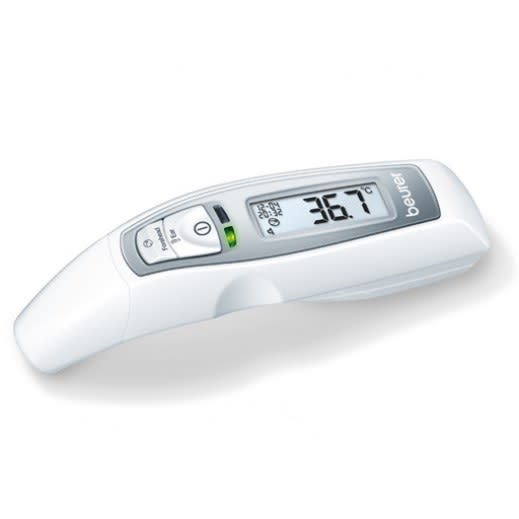 Suitable for the whole family, this one's a real all-rounder! The Beurer FT65 Forehead Thermometer is able to collect up to 10 slots of memory readings inclusive of date and time within seconds. Besides bodily readings, the thermometer is also designed to read surface and liquidised temperature of objects. With its bright and big display of temperature readings, this is a thoughtful purchase for the elders with poor vision in your family.
---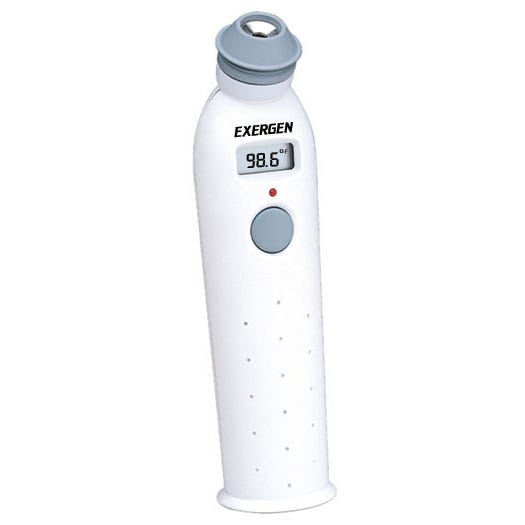 Although a rectal reading is the best way to detect a newborn's temperature, in a household setting however, forehead readings shine bright. Exergen's Temporal Artery Thermometer is praised among medical practitioners for the delivery of accurate and consistent readings every time taken with a memory slot of 8. Also with a red light display and silent beep function, your little one won't be alarmed while asleep.
---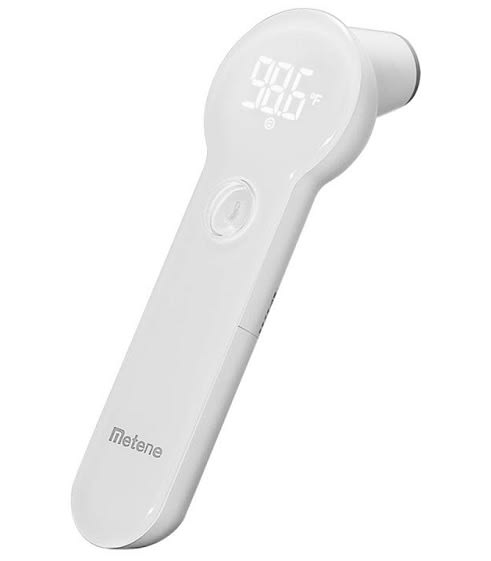 This infrared thermometer comes in handy for new parents with infants. Metene's Baby Medical Forehead and Ear Thermometer is sensor-friendly, being able to catch a reading in a second, even with a moving baby. It also comes with a case that makes it easy for outside use.
---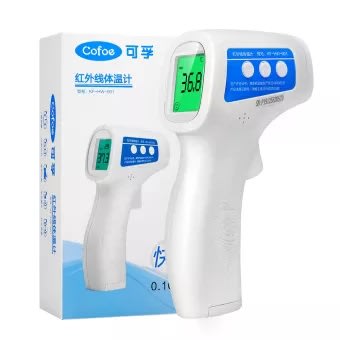 Not only used to detect bodily temperatures of a toddler, Cofoe's 2 in 1 Infrared Forehead Thermometer can also be used to detect the temperature of objects, surfaces and even food. New parents, this can come in handy when preparing food or milk or even drawing a bath for the little one!
---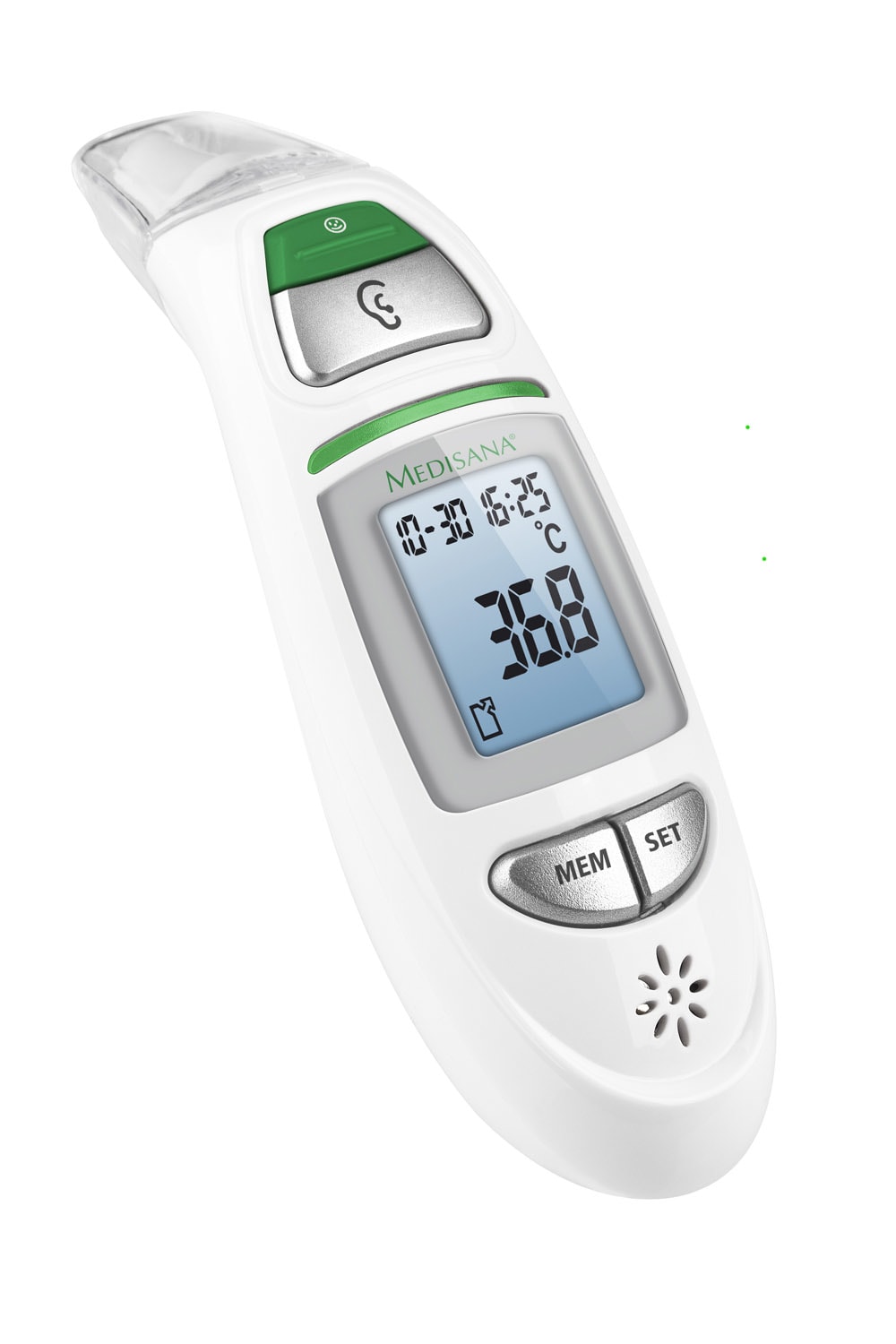 As kids grow older, it is harder to make them keep still while taking mouth or rectal readings. This is where Medisana comes in. One of the leading brands in healthcare for about 30 years, this multifunctional thermometer takes bodily readings and also temperatures of any liquid or surfaces. Perfect for kids who do not mind a beep sound when readings are taken.
---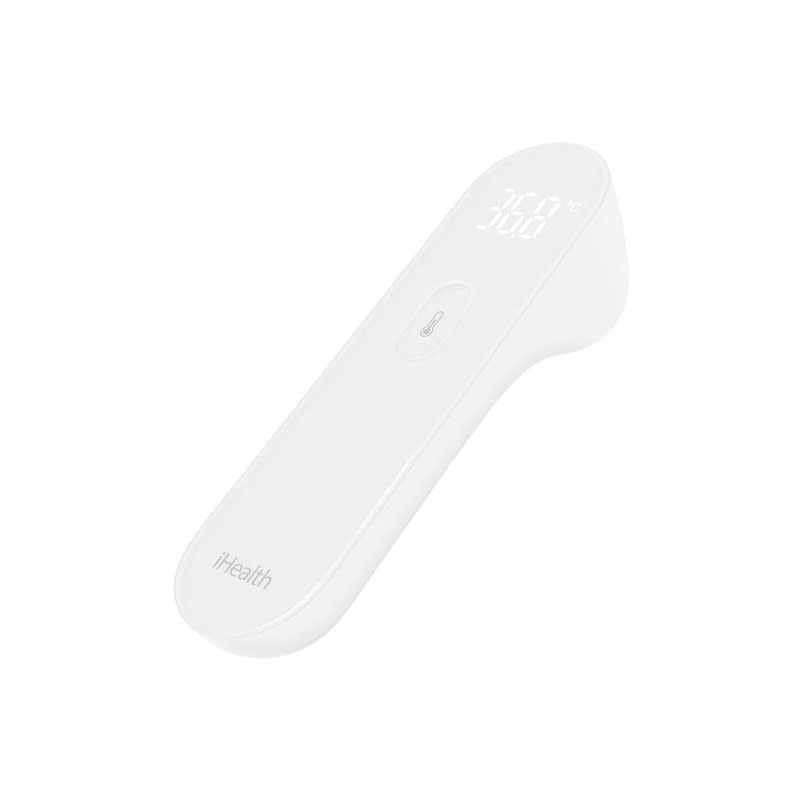 What's not to love from Xiaomi? Instead of fawning over all their affordable gadgets (as usual), now you can get one that benefits your health too! Noiseless, age-friendly, and effective results within a second, the Xiaomi Mijia iHealth Infrared Thermometer keeps the germs away from you with its non-contact usage, especially during a time like this. Perfect for every member of your family.
---
When dealing with bodily objects, hygiene has to be of concern. With infrared thermometers, readings are taken without touch, but after that how is it concealed? HuBDIC's Thermofinder Plus comes with a cover that seals the thermometer from top to bottom. With the thermometer being pocket-size as well, it makes it easier to use it outside in a polluted environment, then right back to a safe space.
---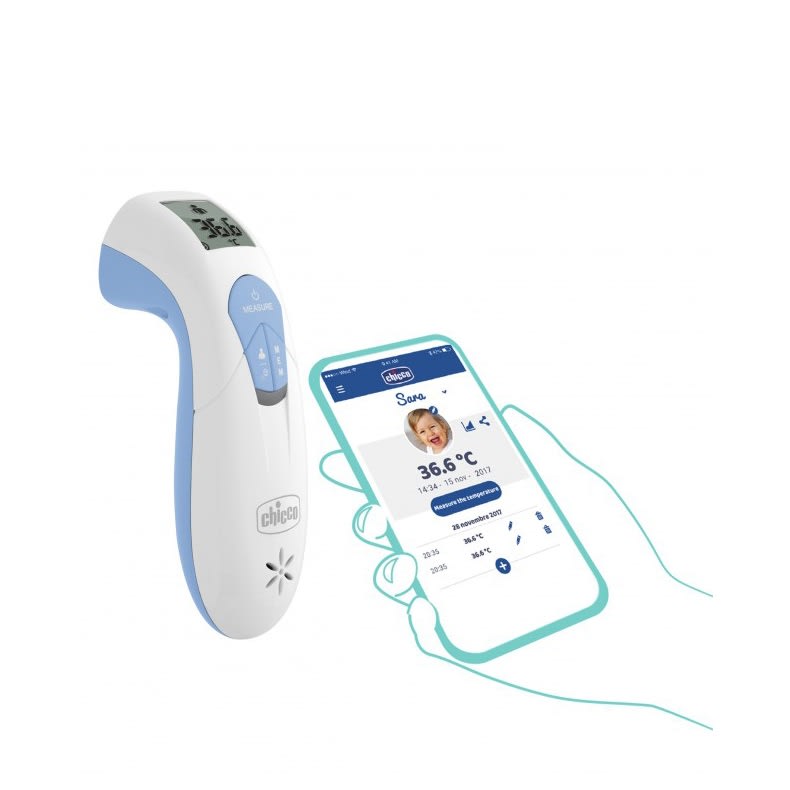 Italian made, Chicco's is pretty tech-savvy. Apart from taking your readings and storing it in memory slots, your thermometer can synchronize with your smartphone, where readings are automatically visible on your gadget. With a download of their app called Chicco Baby universe app, you will be always able to keep updates on past and present temperature readings, with a data share within the whole family too. Pretty cool for a thermometer right?
---
---
Related forehead thermometer recommendations: