We've been washing our hands obsessively in lockdown so it stands to reason that we're being more particular about the type of hand wash we use. Proper soap and water must be used as some liquid soaps like detergent can have harsh effects on skin and frequent handwashing can leave skin feeling rough and dry.
Most of us are looking for one that's effective against germs while still being moisturising while others may be on the lookout for more natural options. At the end of the day, everyone loves a good foaming wash that cleans well and lasts for multiple washes.
Scroll to see our 11 picks for the best hand soaps and hand wash on the market.
11 Best Hand Soaps & Handwash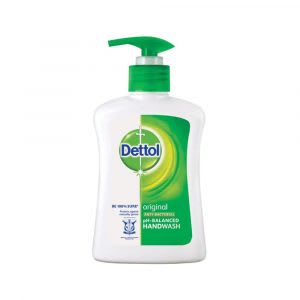 add_circle
Anti-bacterial
Dettol is a household name that needs no introduction. Since the pandemic hit, Dettol's Antibacterial Original Liquid Hand Wash has been flying off the shelves.
Features:
Targeted to kill 99.9% of germs, including E.coli and flu virus, Dettol's expertise in germ protection will help keep the germs at bay. Coupled with a pH-balanced formulation, this wash will leave your hands feeling clean and fresh. Recommended by doctors, this is a fail-safe option.
Performance:
Fit for use for the whole family, this hand wash is known for its effectiveness in preventing the spread of germs.
---
add_circle
Good value for money
add_circle
Refreshing smell
This anti-bacterial hand wash by Handguard comes in a 500ml bottle at an affordable price.
Features:
Its gentle formulation of pH 5.5 is child-friendly and effectively kills 99.9% of germs. This wash comes in two refreshing scents, bergamot and rose.
Performance:
This is a no-frills, reliable hand wash that's perfect for the family.
---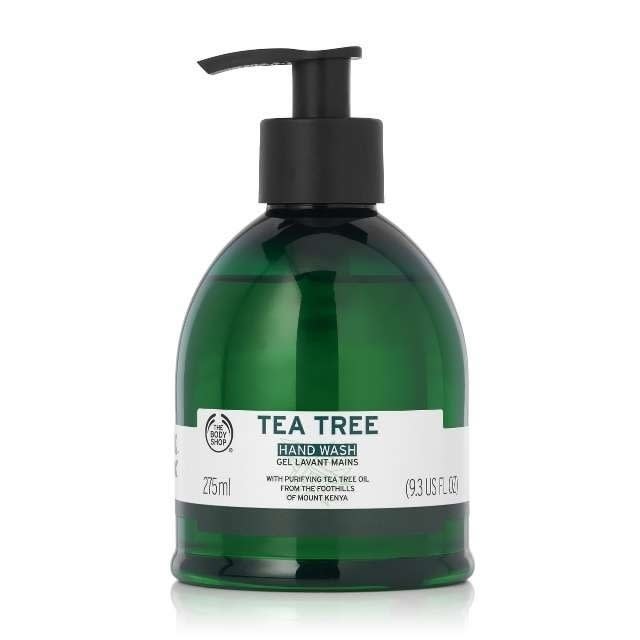 add_circle
Anti-inflammatory
remove_circle
A little expensive
For a good lather and clean after-effect, try The Body Shop's Tea Tree Hand Wash.
Features:
Don't you love a good lather? Enriched with Community Fair Trade tea tree oil from Kenya which is known for its naturally purifying ability, this hand wash helps to wash away bacteria and leaves your hands feeling cleansed and refreshed. Tea tree oil boasts many advantages, including that it soothes dry skin, relieves itchy skin with its anti-inflammatory properties and keeps skin feeling healthy and moisturized.
Performance:
Customers enjoy the light residual scent of tea tree oil.
---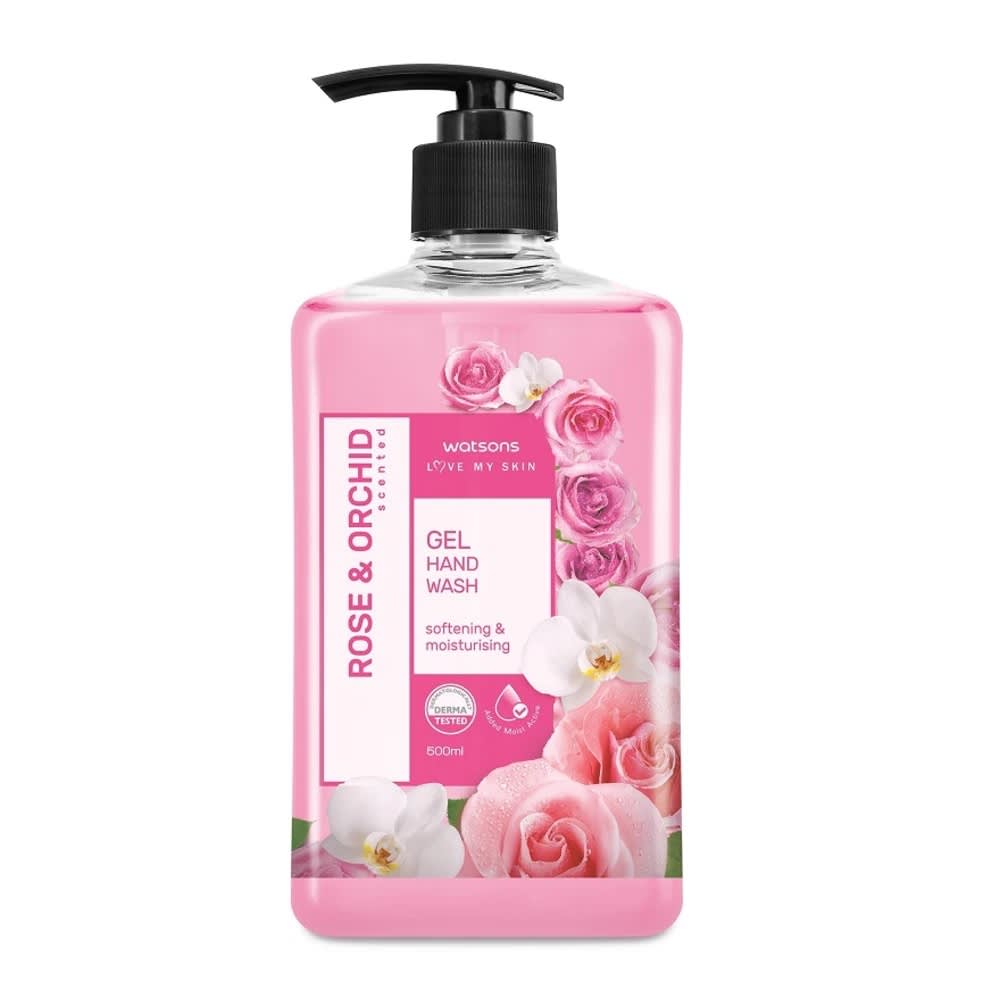 add_circle
Easily available
add_circle
Does not irritate the skin
add_circle
Has a pleasant smell
In a hurry and need to pick up more hand wash? Drop by Watsons and pick up a bottle of this.
Features:
This is a budget-friendly option that does its job and leaves your hands with a sweet smell after every wash.
Performance:
It is dermatologically tested and has softening and moisturising properties. This product has received over a hundred positive reviews.
---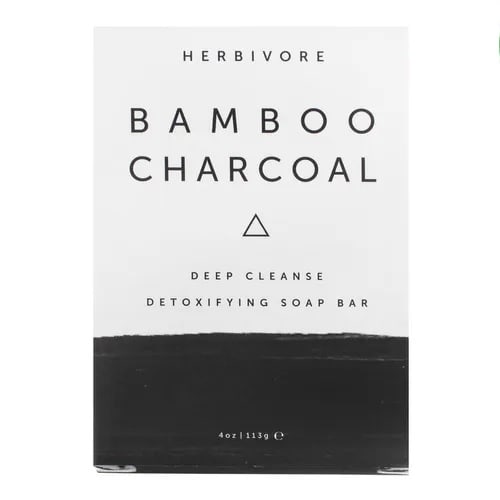 add_circle
Made with natural ingredients
add_circle
Doubles as a body use
remove_circle
Expensive for a bar of soap
Herbivore Botanicals is an all-natural, sensorial skincare and wellness brand. Their bamboo charcoal cleansing soap bar which doubles as a body bar is especially beneficial for oily, combination and blemish-prone skin types.
Features:
Activated bamboo charcoal purifies and cleanses the skin by drawing out impurities and has been used in the Far East for centuries. Not only that, but it also contains tea tree essential oil which is a tried and true ingredient when it comes to relieving the discomfort of the skin. The solid bar soap forms a rather rich, luxurious foam and leaves a citrus scent.
Performance:
Natural, vegan and cruelty-free, customers' have no qualms with this product. It also contains tea tree essential oil which is a natural anti-microbial.
---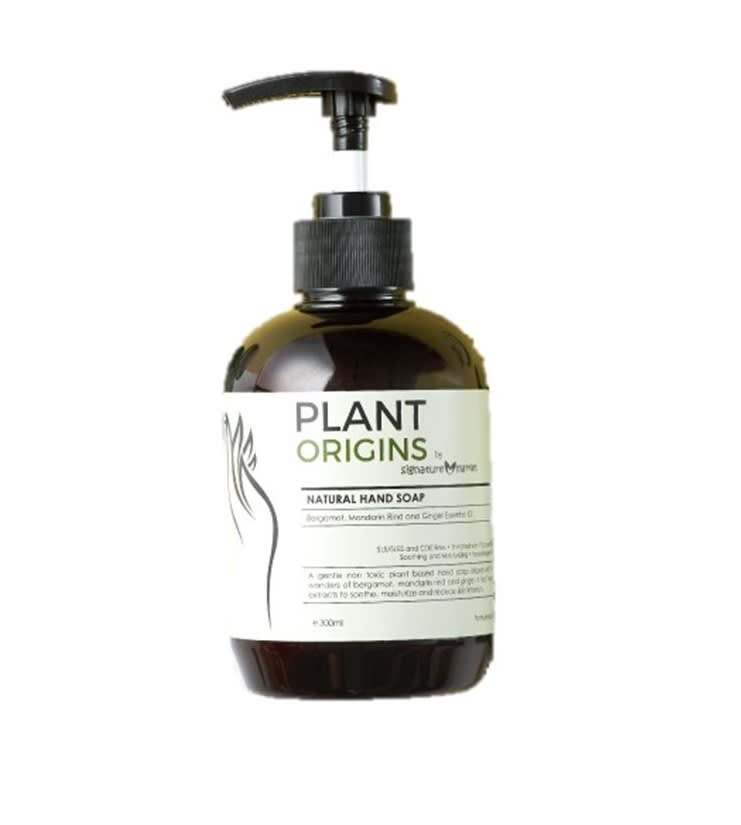 add_circle
Plant-based product
add_circle
Does not irritate sensitive skin types
add_circle
Pleasant smelling
Plant Origins' Hand Wash ensures that your hands get enough hydration while also being kind to mother nature with its cruelty-free formula.
Features:
There are seven Ecocert plant extracts in this product that soothe and reduce irritation on the skin, especially for sensitive skin types. The formula also contains a citrusy blend of bergamot, mandarin rind and spicy notes of ginger that leaves your hands delicately scented.
Performance:
Customers appreciate its hypoallergenic formulation and its moisturising properties.
---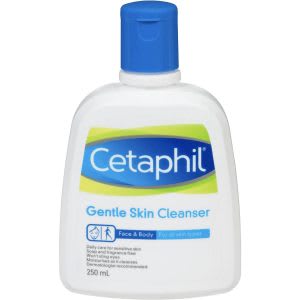 add_circle
Safe for sensitive skin
add_circle
Non-comedogenic
add_circle
Hypoallergenic
add_circle
Doubles as a body wash
Cetaphil's Gentle Skin Cleanser is a mild, non-irritating formula that is gentle enough to be used on babies. It cleanses without stripping the skin and can be used on the face and body.
Features:
This cleanser may be simple but it is effective. It thoroughly cleans and removes dirt, makeup stains and impurities in the skin with its Micellar Technology. Cetaphil products defend against the five signs of skin sensitivity including dryness, irritation, roughness, tightness, and a weakened skin barrier.
Performance:
This dermatologist-recommended product is clinically proven to provide continuous hydration and is fragrance, paraben and sulfate-free.
---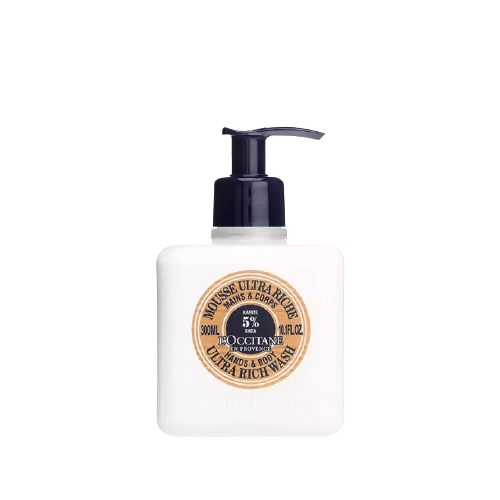 add_circle
Doubles as a body wash
add_circle
Formulated for dry skin types
add_circle
Has a pleasant smell
remove_circle
On the pricier side
Treat your dry, over-washed hands with L'Occitane's Shea Butter Ultra Rich Hand Wash. It is dermatologically tested and is formulated with 5% of shea butter that leaves skin smooth and soft.
Features:
This wash lathers into a gentle foaming cream that's suitable for frequent use. Shea butter contains high concentrations of fatty acids and vitamins that make it an ideal ingredient. It also has anti-inflammatory and healing properties that condition and soothe your skin.
Performance:
Many users have sworn by this product and it is a top seller. It effectively relieves their dry skin and feels luxe.
---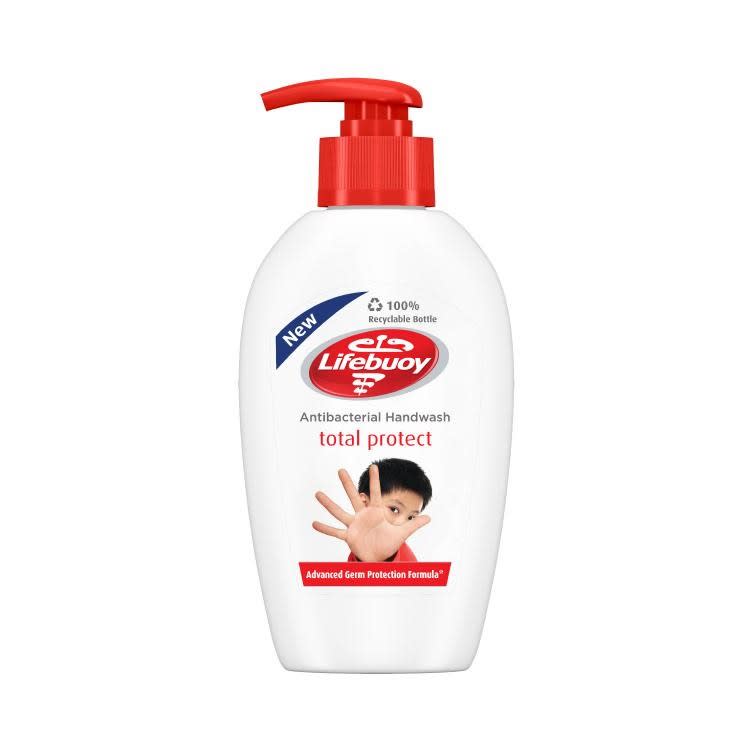 A good moisturizing hand wash can help reduce microbial shedding from the skin, giving you good hand hygiene and protection from unwanted viruses. With Lifebuoy's Total Protect Hand Wash, that need can be fulfilled.
Features:
The patented Activ Silver formula removes 99% of germs within 10 seconds. Lifebuoy is accredited by the Royal Society for Public Health (RSPH) in the UK for its hygiene education efforts concerning handwashing with soap as a disease-prevention measure.
Performance:
Another favourite of customers, it is a hit due to its reasonable pricing.
---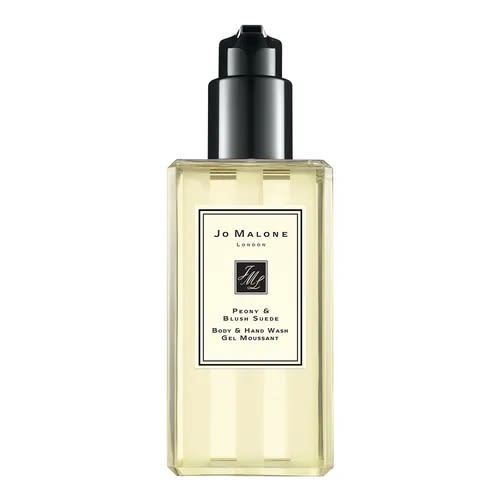 add_circle
Has a strong scent
add_circle
Doubles as a body wash
add_circle
Is kind to skin
remove_circle
On the pricier side
A bougie option for when you're in the mood to treat yourself, the delicious scent of this product will have you feeling like you're at a luxury spa.
Features:
This wash is formulated with meadowfoam seed, which acts as an emollient, sealing in moisture and keeping skin soft and supple. The crystal clear gel produces a rich lather and a luxurious scent, leaving you feeling pampered.
Performance:
Customers have praised it for its floral notes and it is popular as a gift.
---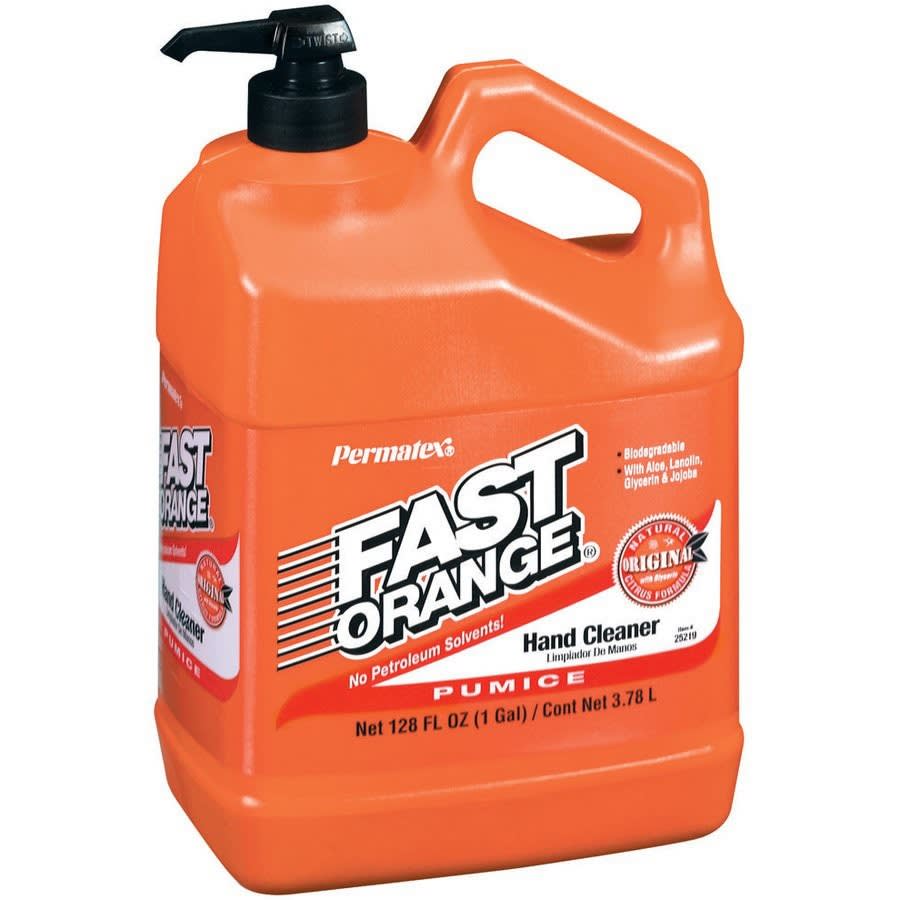 add_circle
Removes stubborn grease and grime
add_circle
No harsh chemicals used
add_circle
Great value for money
The Permatex Fast Orange Fine Pumice Lotion Hand Cleaner is the best option for you if you're a mechanic or know someone who works daily with grease, cement or even paint.
Features:
Biodegradable, waterless, and petroleum solvent-free, this non-toxic hand cleaner is formulated with aloe, lanolin, glycerin and other skin conditioners that prevent hands from drying out and do not cause stinging of cuts or abrasions. This product features patented MicroGel™ Technology and pumice which work to get rid of substances such as tar, epoxies, paint, resin, and more.
Performance:
It has been praised for delivering effective cleaning power without compromising on hydration. This product is said to work great on laundry stains, pet odour and other household cleaning needs.
---
---
More related hand soap recommendations: