Thanks to antiseptic wipes, sanitizing the skin and surfaces has never been easier. These single-use items minimize the risk of cross-contamination when they are used to cleanse the skin and surfaces while the same cannot be said for sanitizers in liquid form. Whether you're a germophobe or a health-conscious individual, using antiseptic wipes when soap and water are not readily available gives you the readily-available protection against bacteria and germs. 
Are antiseptic wipes the same as alcohol wipes?
The simple answer is that they are two different products but they both share the similar purpose of killing bacteria. Alcohol wipes have strong antimicrobial properties but they have the downside of robbing moisture from the skin and causing dryness.
On the other hand, antiseptic wipes contain several types of active ingredients that can kill germs on both the skin and surfaces. Some antiseptic wipes can even contain a certain amount of alcohol. Antiseptic wipes will not harm, sting or dry out the skin like its alcohol counterpart.
In light of this, here are some of the best antiseptic wipes to suit every need and situation.
More: 8 Best Alcohol Wipes to Disinfect Yourself and Your Belongings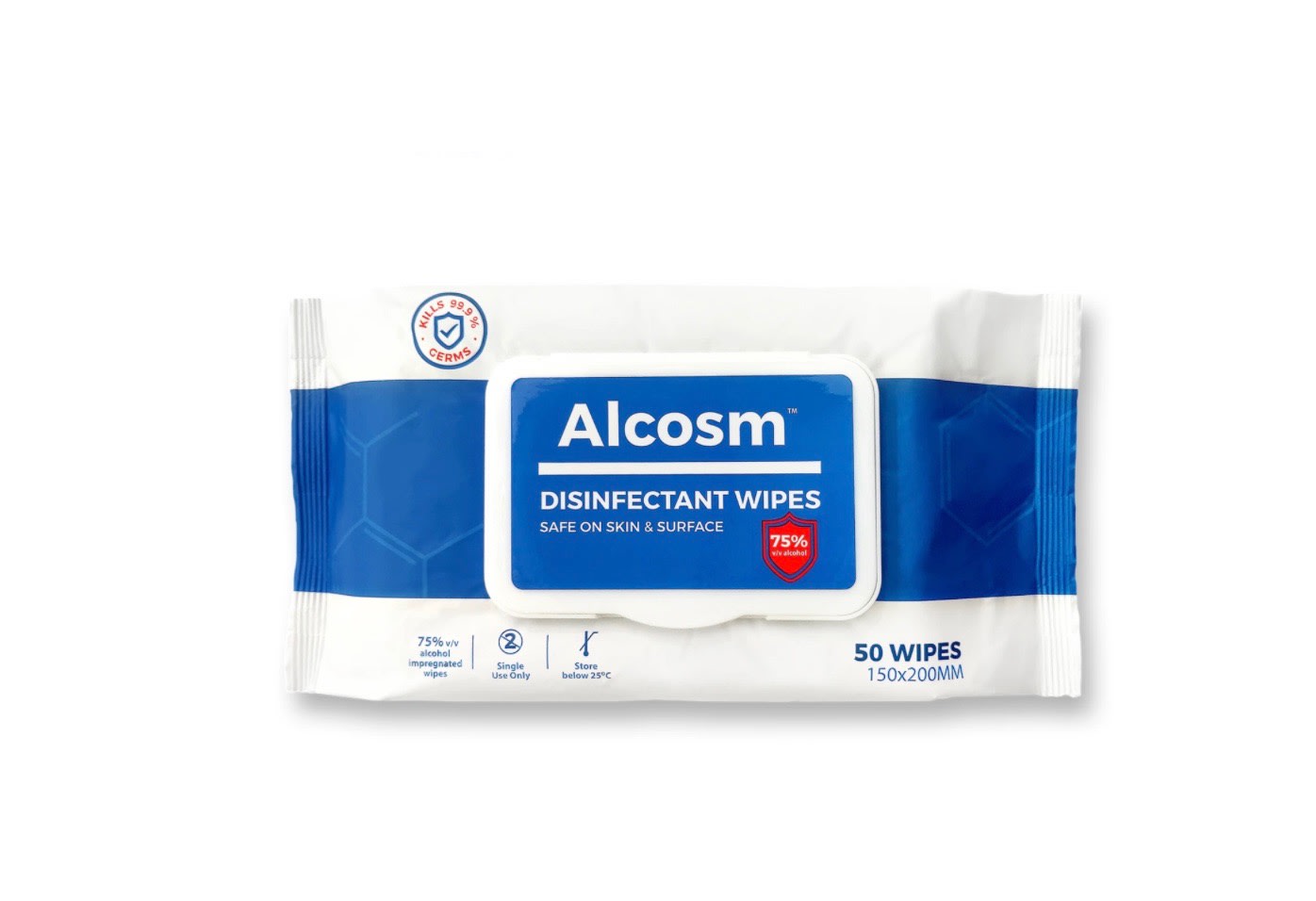 From

RM22.00
Check Alcosm Alcohol Wipes (50 sheets) price below:
add_circle
Eliminates 99.9% of bacteria
add_circle
Effectively removes oil
add_circle
Soft and gentle on the skin
add_circle
Travel-friendly packaging
---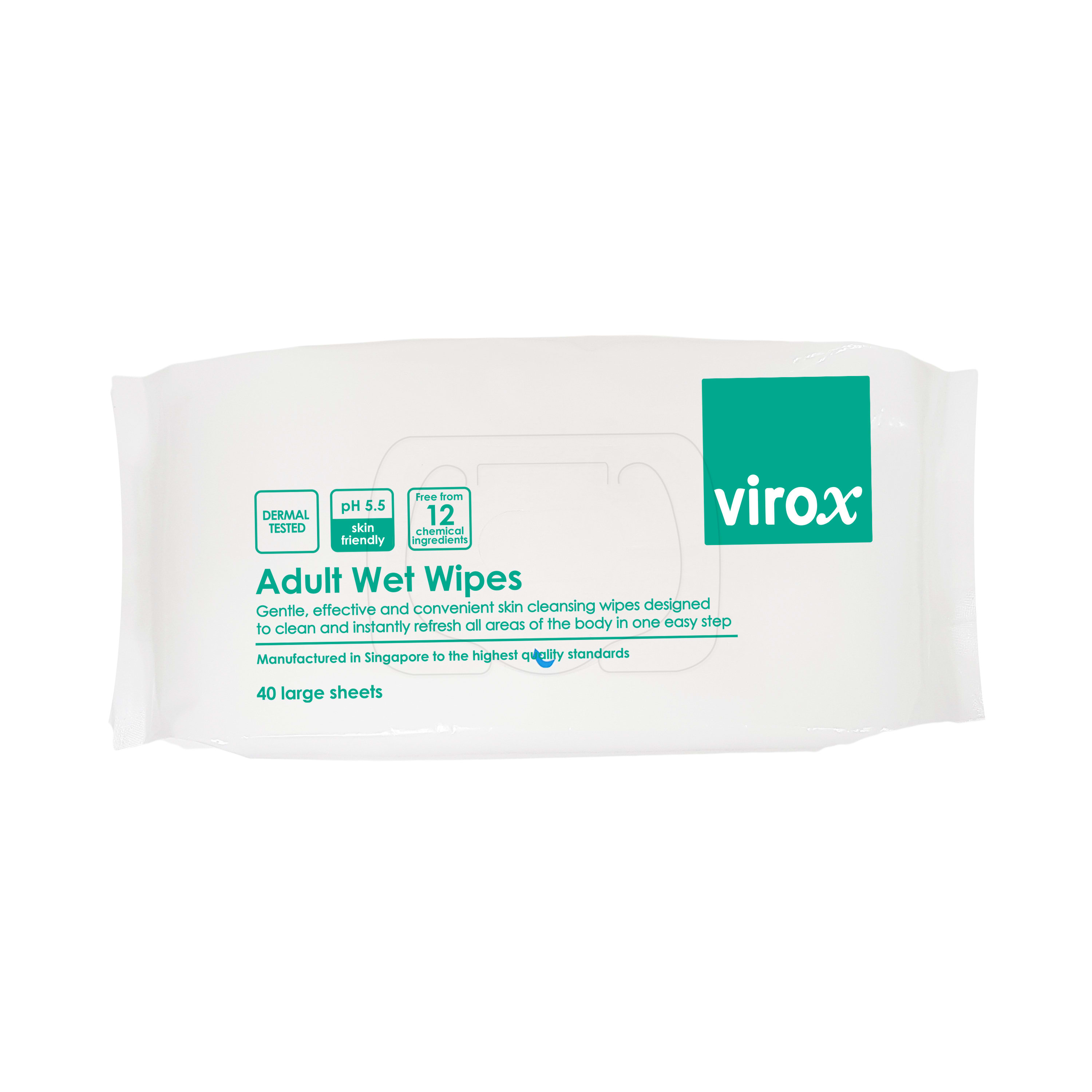 From

RM21.50
Check Virox Adult Wet Wipes price below:
If you're looking for a wipe that doesn't pull any punches, check out the Virox Adult Wet Wipes. They come in large sizes to handle extensive cleaning tasks. Once these wipes are applied, you don't even to rinse yourself as they leave you feeling refreshed and they moisturise your skin too. This means that the wipes are the perfect solution for people with difficulties in taking a shower due to injury or illness. Additionally, the wipes are at a pH of 5.5 so that they are gentle enough for all skin types including those with sensitive skin.
---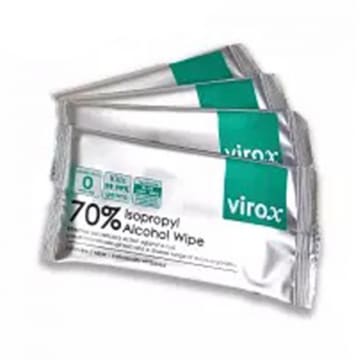 From

RM44.90
Check Virox 70% Isopropyl Alcohol Wipes price below:
add_circle
Effective against a range of microorganisms
add_circle
Suitable for use on medical devices
add_circle
Approved by Kementerian Kesihatan Malaysia (KKM)
add_circle
Fulfils medical-grade requirements
When it comes to eradicating bacteria, you cannot go wrong with the VIROX 70% Isopropyl Alcohol Medical Wipes. It contains isopropyl alcohol 70% by volume which means that it's great for cleaning around a wound for disinfection purposes and for prepping the skin before using a catheter. Medical professionals will also appreciate its ability to effectively disinfect surfaces like X-ray equipment and stainless steel worktops.
---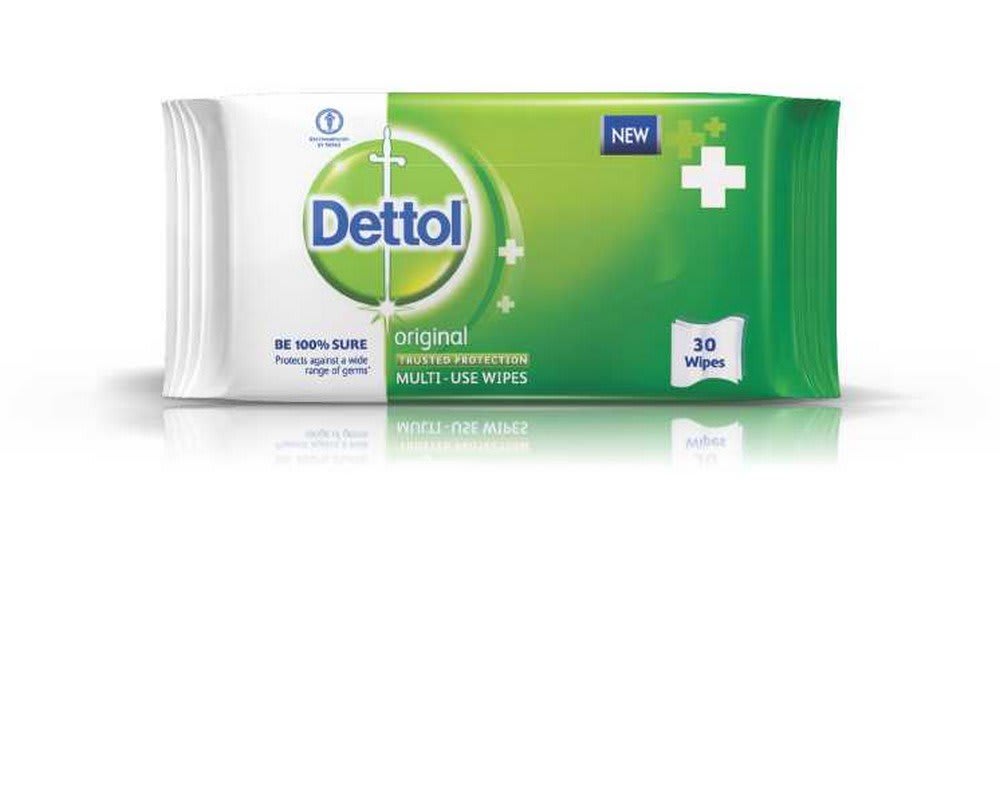 From

RM11.99
Check Dettol Anti-Bacterial Multi-Use Wipes price below:
When you're out and about, you can never be too careful when it comes to germs. The Dettol Anti-Bacterial Multi-Use Wipes can be used to clean door handles, bathroom countertops, sink and shower faucets, toilet flushers and more to give you some peace of mind. 
They are the perfect size for easily stowing into purses, glove boxes and diaper bags for easy access. In addition, these wet wipes are also effective at wiping down airplane tray tables and armrests.
---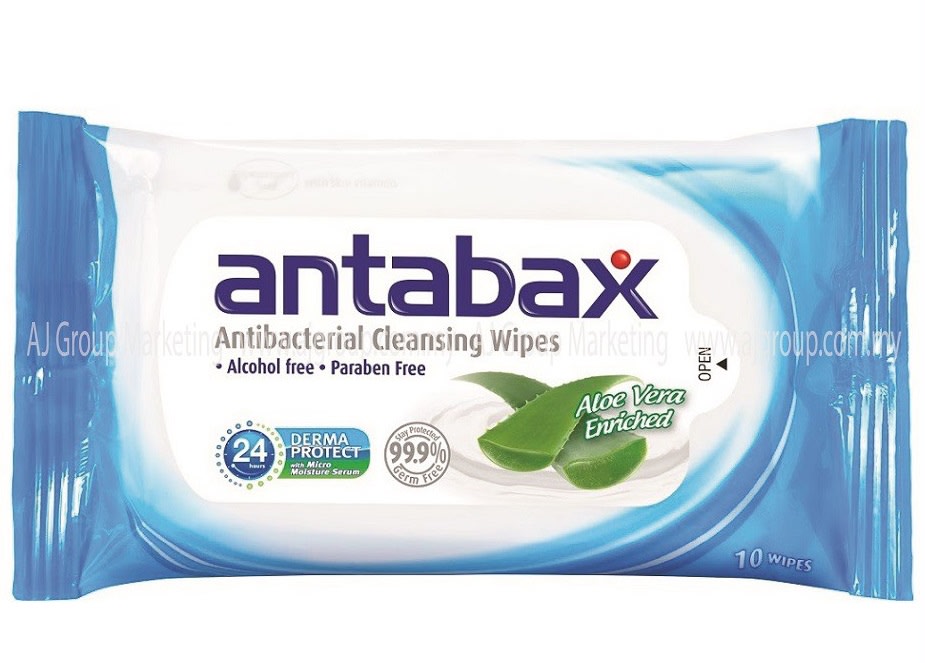 From

RM6.00
Check Antabax Antibacterial Cleansing Wipes price below:
For an antiseptic wipe that won't break the bank, check out the Antabax Antibacterial Cleansing Wipes. The wipes are enriched with vitamins and aloe vera as well as containing micro moisture serum so your skin stays soft and hydrated after each use. Plus, the wipes are dermatologically-tested to be safe for delicate skin so it's suitable for daily use.
---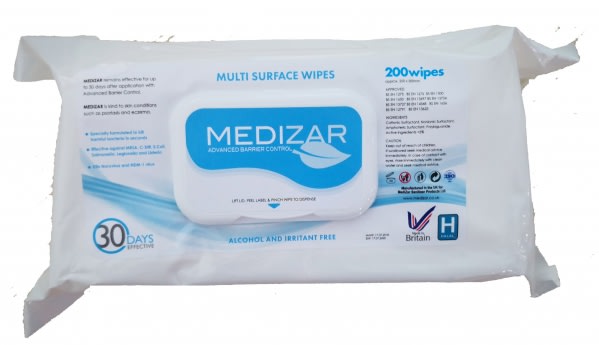 From

RM19.90
Check Medizar Antibacterial Surface Wipes price below:
Say goodbye to nasty grime and bacteria on your phone screens with the Medizar Antibacterial Surface Wipes. With Advanced Barrier Control, the wipes are able to cut through surface deposits such as grease and proteins to kill germs that may be present on your phone. Furthermore, it does not contain any alcohol so it won't damage your phone's oleophobic coating.
---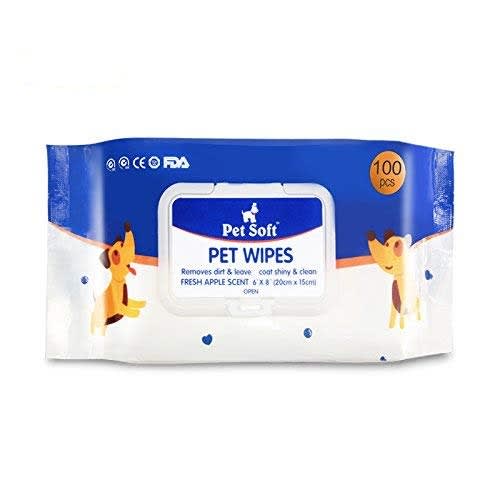 From

RM9.50
Check Pet Soft Pet Wipes - 100 Pcs price below:
Treat your furry friend to a little pick-me-up with the Pet Soft Pet Wipes. The pet wipes are formulated with antibacterial properties to remove any bad bacteria that may be found on animal skin. These wipes are also great for giving your pet a quick clean in between two full bathing sessions so that they constantly smell pleasant and feel fresh.
---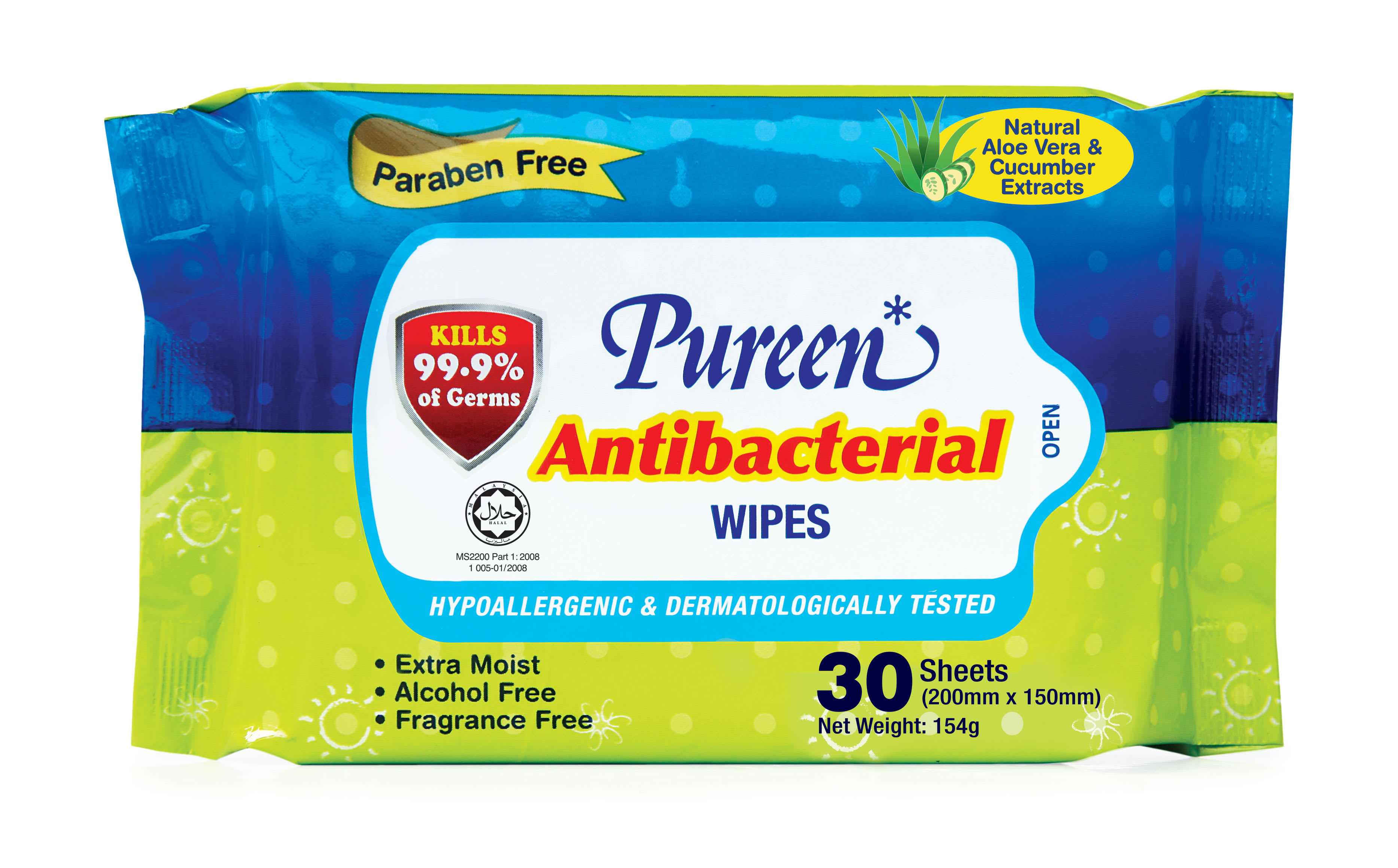 From

RM13.50
Check Pureen Antibacterial Wipes Fragrance Free (2 x 80's) price below:
Who says you have to sacrifice moisture to be bacteria-free? Pureen Antibacterial Wipes are enriched with soothing aloe vera and moisturising cucumber extracts so your skin is smooth to the touch after each use. Moreover, the wipes are free from alcohol, parabens, and fragrance so they are gentle on the skin even for individuals with sensitive skin.
---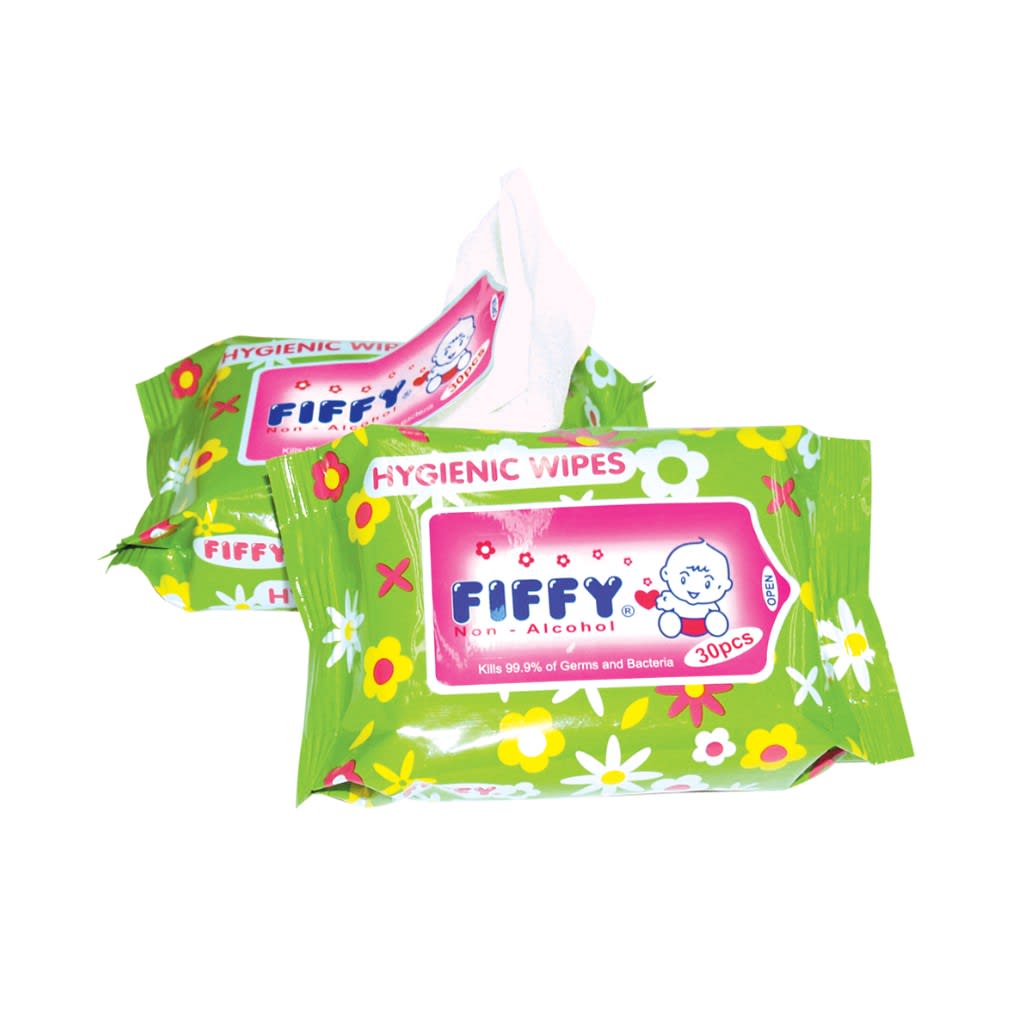 From

RM6.90
Check Fiffy Antibacterial Hygienic Wipes price below:
Have a more sanitary experience during baby diaper changes with the FIFFY Antibacterial Hygienic Wipes. They contain antibacterial agents that can kill off 99% of germs and bacteria. The wipes are cottony soft so that they are gentle to the tender skin of the smallest of babies and for babies with highly sensitive skin. Moreover, the wipes contain aloe and vitamin E extracts and are fragrance-free to gently soothe a baby's dry skin.
---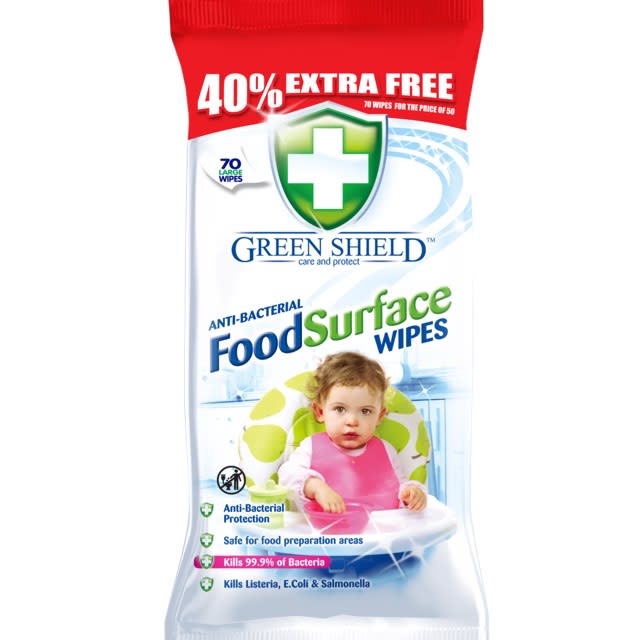 From

RM32.00
Check Green Shield Anti-Bacterial Food Surface Wipes price below:
The Green Shield Anti-Bacterial Food Surface Wipes is a great alternative to typical cleaning liquids for disinfecting surfaces. The wipes are effective at killing 99.9% of bacteria like Listeria, E.Coli and Salmonella to make surfaces such as food preparation areas safe and clean. Besides, the wipes are also great at degreasing oily surfaces and removing odours from a variety of surfaces. 
---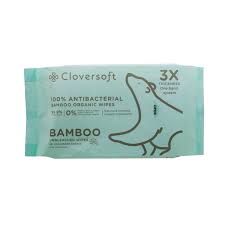 From

RM20.00
Check Cloversoft Unbleached Bamboo Organic Anti-Bacterial Wipes price below:
Looking for an organic and plant-based option that does not contain any hazardous chemicals? Check out the Cloversoft Unbleached Bamboo Organic Anti-Bacterial Wipes. These dermatologist-tested wipes are alcohol and fragrance-free, yet they are still soft and absorbent. Furthermore, they do not contain any harmful ingredients like bleach, chlorine, phthalates, paraben, phenoxyethanol or formaldehyde.
---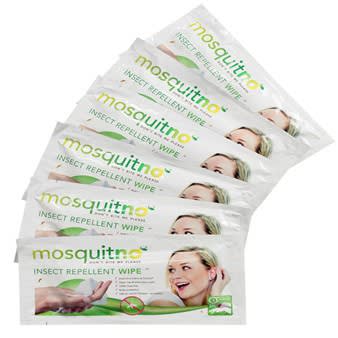 From

RM30.00
Check MosquitNo Insect Repellent Wipe (Pack of 5) price below:
The MosquitNo Insect Repellent Wipe is based on Saltidin instead of the toxic DEET. Saltidin is much gentler on the skin and does not produce the typical insect repellent fragrance. This means that these wipes keep the bugs away, but is gentle enough to be dabbed on sensitive parts of the face like the cheeks, ears, and hairline without much fear or discomfort.
---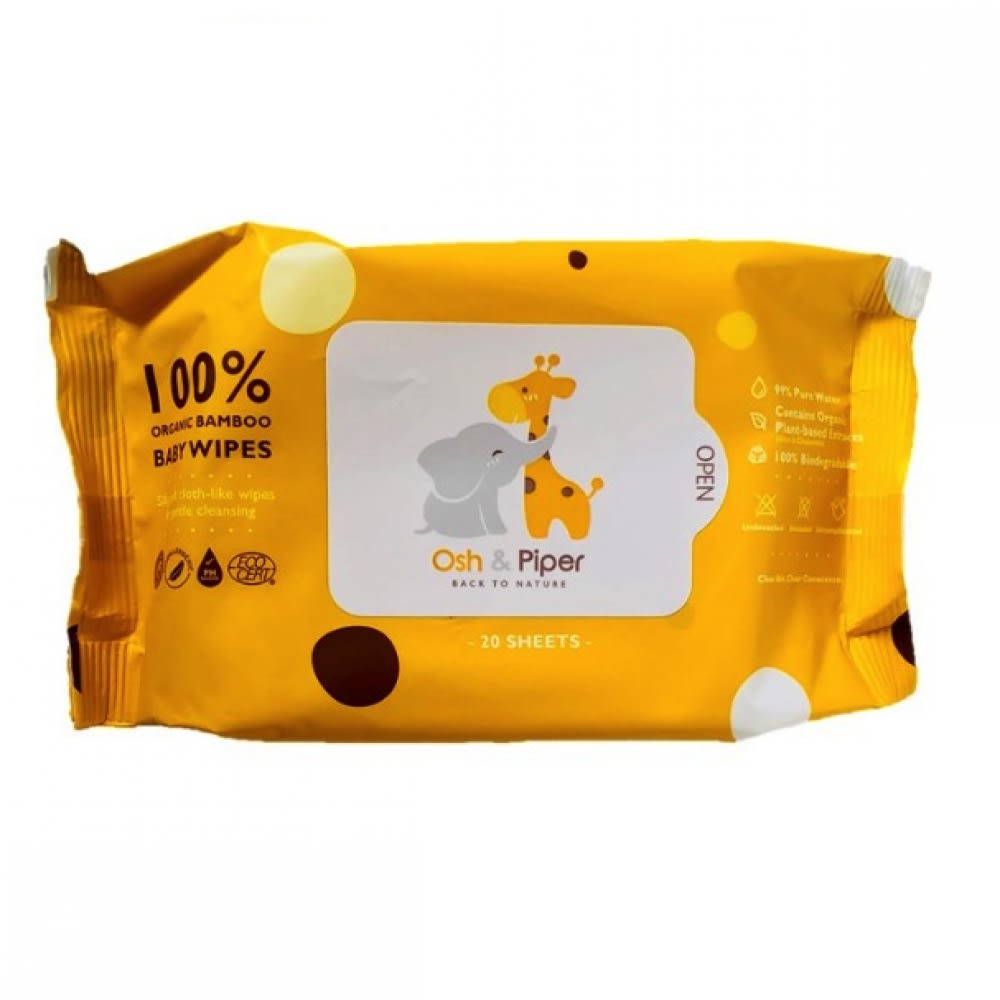 From

RM7.50
Check Osh & Piper Organic Bamboo Baby Wipes price below:
The Osh & Piper Organic Bamboo Baby Wipes are made of organic bamboo pulp which contains an antimicrobial agent to give the wipes a natural resistance to bacterial and fungal infestations. Besides, the wipes are unbleached and unscented so they are able to gently clean areas like the face, mouth, hands, baby items, as well as being suited for babies with sensitive skin.
---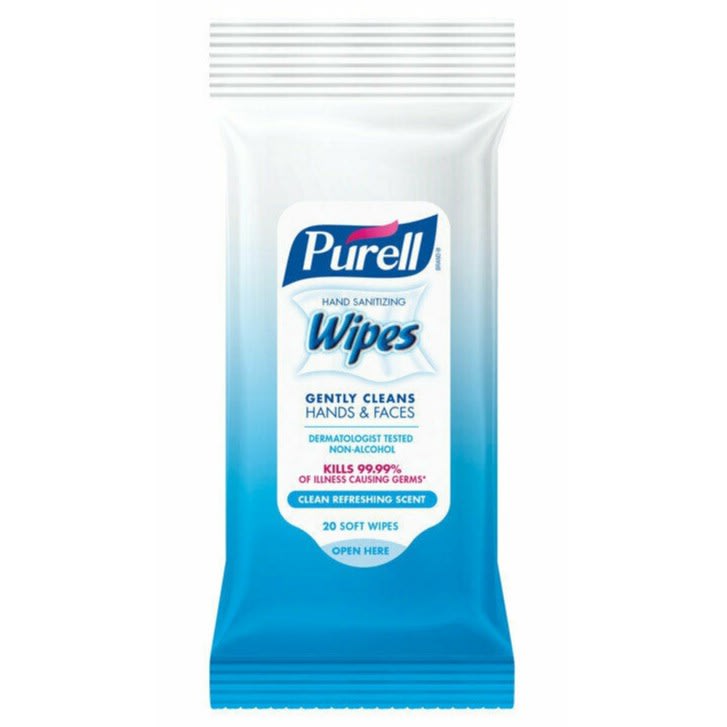 From

RM85.90
Check Purell Hand Sanitizing Wipes with Clean Refreshing Scent price below:
99.99% of most common germs are no match for the PURELL Hand Sanitizing Wipes with Clean Refreshing Scent. These wipes are pre-moistened so that your hands are soft after each application. Furthermore, the wipes are gentle on the hands as they do not contain any harsh chemicals like triclosan, parabens or preservatives. Moreover, it comes in a 20-count travel pack so it's convenient to be taken on-the-go.
---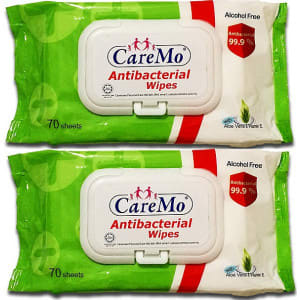 From

RM4.88
Check CareMo Antibacterial Wipes price below:
The CareMo Antibacterial Wipes come with a resealable lid to ensure that moisture is always locked in. The wipes are soft and soothing on the skin yet they are thick and durable enough to handle mess effectively and quickly. Plus, the CareMo wipes cleans and refreshes the skin while leaving a pleasant scent at the same time.
---
---
More related antiseptic wipe recommendations: