One of the most sought-after items right now in the market is disinfectant wipes. The knowledge that the COVID virus can live for days on surface areas, makes us all the more cautious in urgently sanitising everything we touch including our hands. 
Shopping for essentials such as groceries makes the chore of disinfecting inevitable. Though there is an array of sanitizers out there, spraying sanitizer on cloth and then cleaning item by item can be quite a hassle. This is especially so if you're in a rush to getting the job of killing the virus ASAP. 
Thankfully, disinfectant wipes make sanitizing much easier. These wipes contain a high percentage of isopropyl alcohol and are widely available in the market. They are not just practical, but also come in packs of varying numbers. 
Below, we have listed the 8 best alcohol wipes that you can choose according to your needs.
---
In this day and age, especially during this pandemic, the two things you need to bring anywhere you go are hand sanitizers and alcohol wipes. Paying attention to the second product, it is essential to carry these wipes when you're out and about because, let's be frank, the liquid counterpart does not help in cleaning the surfaces around you. You need wipes for that. Even more, you need wipes with at least 70% Isopropyl alcohol in it.
So what are alcohol wipes used for?
Alcohol wipes are often used to sanitize your skin and disinfect your surrounding area. Not leaving out the products that you use every day like pens, keyboards, elevator buttons and so on. Their many uses include cleaning up wounds, preparing the skin before any surgery, acting as a numbing agent towards insect bites and also to clean the skin before an injection or drawing of blood.
What alcohol is used to make wipes?
The alcohol in a wipe or swab is called Isopropyl and it is often mixed with water to solely kill or prevent the growth of bacteria on the skin and on any inanimate object. With a mostly medical background for its usage, alcohol wipes are often overlooked to be used outside of a medical setting. However so, truth be told, it has a bigger responsibility in the outside world and these products listed below will show you how that's true.
---
Best Alcohol Wipes in Malaysia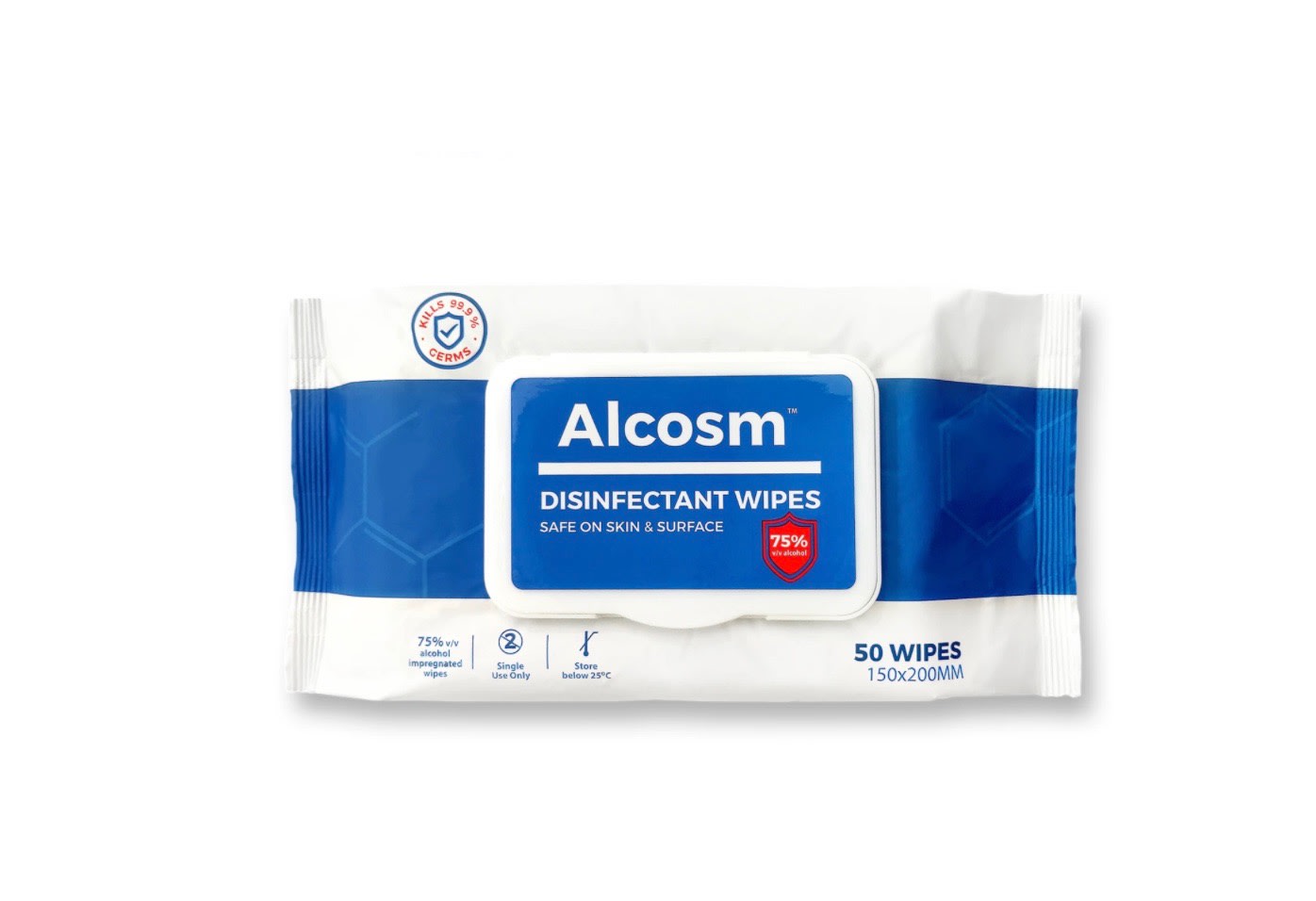 Check Alcosm Alcohol Wipes (50 sheets) price below:
add_circle
Eliminates 99.9% of bacteria
add_circle
Effectively removes oil
add_circle
Soft and gentle on the skin
add_circle
Travel-friendly packaging
The pandemic has invoked a scare on a global scale. Now, there's a dire need of looking for antibacterial wipes that would completely eradicate all, if not, most traces of viruses. Well, Alcosm is one of the best-rated alcohol wipes you can find out there.
Feature:
As the first disinfectant wipes with 75% alcohol in Southeast Asia, Alcosm wet wipes have been fashioned based on strict FDA medical standards alongside its international certifications. Verified by the World Health Organisation (WHO), Alcosm's 75% alcohol content is proven to be the most effective ratio at combating the virus.
Testimonies:
Based on reviews by users, Alcosm alcohol wipes have been deemed to be better than many other brands of alcohol wet tissues. Not only is it good in quality, but it has been mentioned that these wipes don't dry out as fast even though the packaging has been opened for a prolonged period.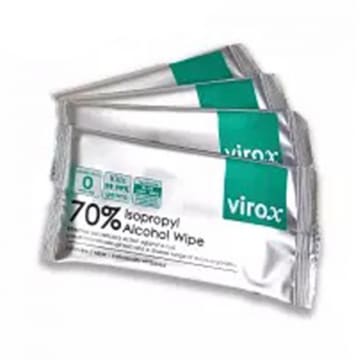 Check Virox 70% Isopropyl Alcohol Wipes price below:
add_circle
Effective against a range of microorganisms
add_circle
Suitable for use on medical devices
add_circle
Approved by Kementerian Kesihatan Malaysia (KKM)
add_circle
Fulfils medical-grade requirements
Suitable for healthcare professionals looking to effectively control infection rates, Virox instantly and proactively disinfects various hard surfaces without leaving any smudges.  
Feature:
Its 70% isopropyl alcohol is proven to eradicate about 99.99% of harmful pathogens. Virox alcohol wipes are also individually packed in aluminium and eco-friendly packaging so as not to prevent the alcohol from drying out. 
Performance: 
This wipes are formulated in Singapore with conformity to British and EU standards for chemical disinfectants and fungicides. And users can feel the quality of these wipes, raving about their effectiveness even on household items.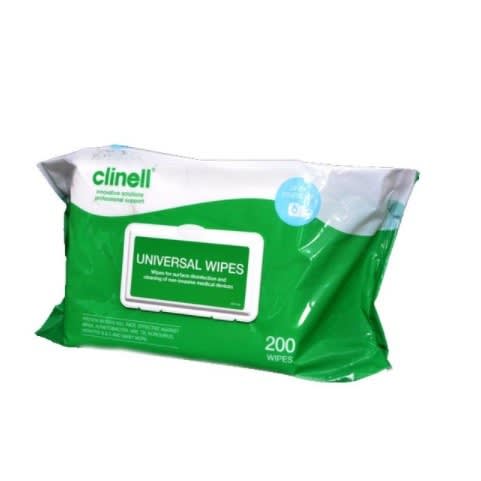 Check Clinell Universal Sporicidal Wipes price below:
add_circle
Effective from 10 seconds
add_circle
Large size wipes
add_circle
Compatible with most surfaces
remove_circle
Thick sheets
remove_circle
Eave a soapy residue
If you're looking for an antibacterial wipe that is large enough to clean and sanitise your household items, parcels or grocery items, then look no further. Amazon users have attested to using the Clinell Universal Sporicidal Wipes for such a request.
Feature:
These Clinell Universal Wipes are large in size to serve a multitude of functions. They are concocted with the most effective antimicrobial formula to sanitise anything. In fact, they are said to be able to disinfect traces of viruses from 10 seconds! After all, the Clinell Sporicidal Wipes are rated as UK's safest and most credible sporicidal wipes for deep cleaning and disinfecting.
Performance:
Famed for their effectiveness, users claimed that these large-sized antibacterial wipes can clean wide surface areas with just a single wipe. Though, some have claimed that these wipes are thick and pose difficulty when removing them from the packet due to their foamy deposits. Still, nevertheless, they are great for cleaning and sanitising.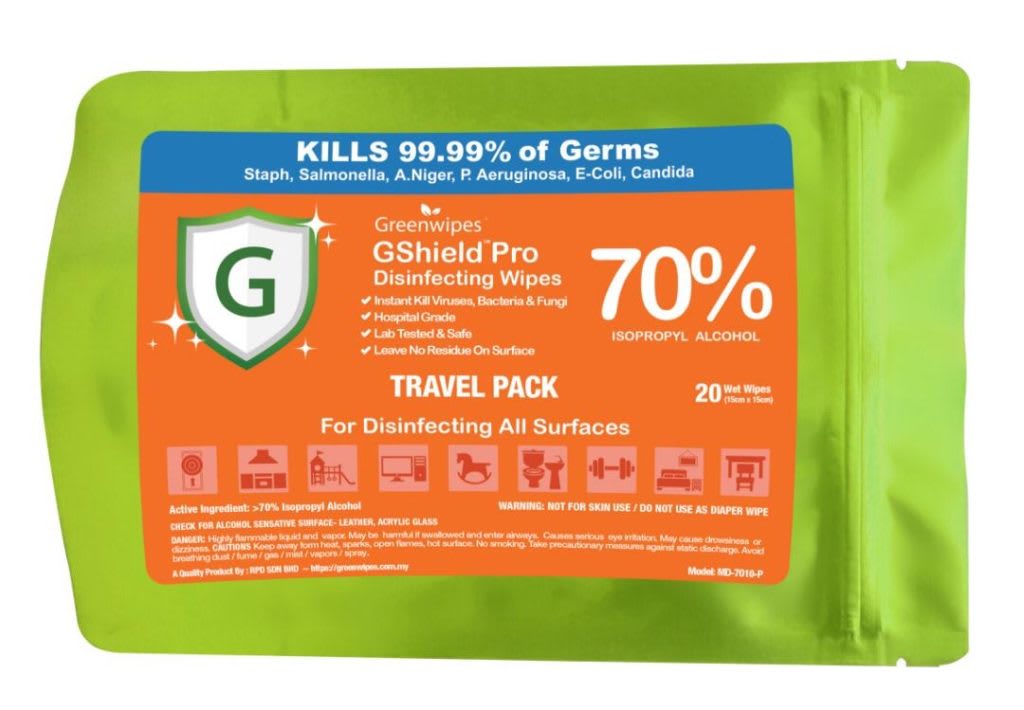 Check Greenwipes Disinfecting Wipes ( Travel Pack) price below:
add_circle
Suitable for any surfaces including phones
remove_circle
Not suitable to be used on the skin, difficulty in removing sheets
Our phones are noted to be one of the most likened places to be swarming with a million species of bacteria and viruses. As our phones are a basic necessity to be of great use about 90% of our time each day, disinfecting them regularly is a compulsory task to perform.
Feature: 
All the categories of the GShield formula stemming from Greenwipes have been tested to kill up to 99.99% of microbes. Not only is it a hospital-grade formula, but its 70% isopropyl alcohol content works to instantly eradicate viruses and bacteria in under 60 seconds. 
Performance:
Justifying the label of effectiveness that these wipes have guaranteed, users are satisfied with how useful they are in disinfecting surface areas. Though, the packaging is said to cause difficulty in pulling out one sheet at a time.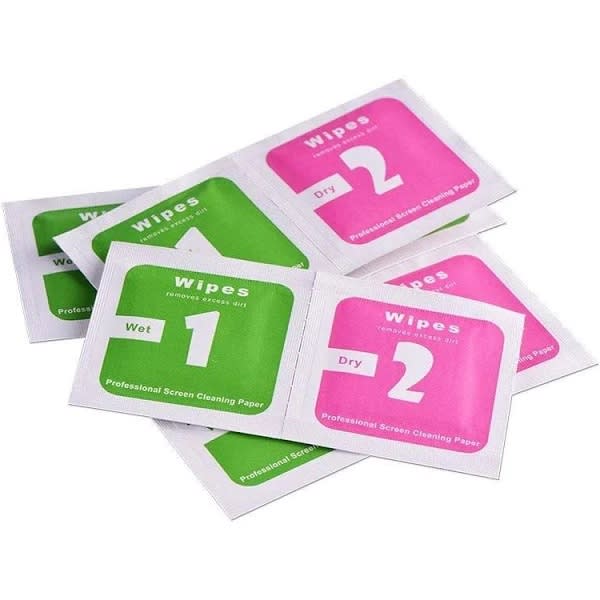 Check Wet Wipes For Tempered Glass Screen price below:
add_circle
Suitable for various kinds of electronics
add_circle
Comes in 2 types of wipes to protect the delicate surfaces of electronics
remove_circle
Small-sized wipes
When it comes to cleaning electrical items, we need to be gentler so as not to thwart their functionality. Fortunately, with these simple Wet Wipes for Tempered Glass Screen, we can now clean the surfaces on any electrical items without worries.
Feature: 
These cleaning wipes are separated into two parts; Code 1 and Code 2. Those in Code 1 contain a professional cleaning fluid whilst Code 2 consists of dry wipes that have a high hydroscopic property. 
Performance:
These cleaning wipes ease the issues faced by users who were looking for careful means in protecting the sensitivity that comes with all types of electronics. For effective cleaning results, users have made sure to let Code 1 wipes dry first, followed by Code 2 wipes.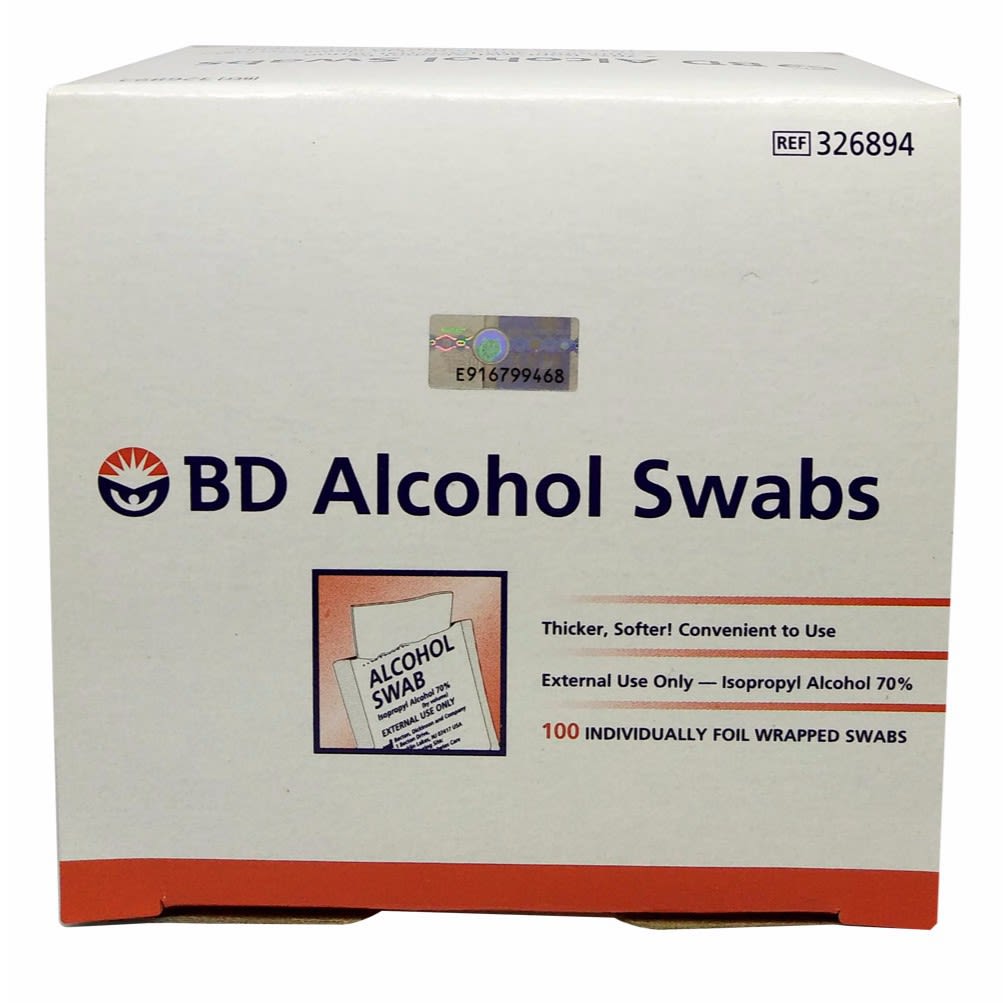 Check BD Alcohol Swabs price below:
add_circle
Contains optimum antibacterial action
remove_circle
Does not dry out quickly
Incredibly safe and subtle for diabetics patients, BD alcohol swabs are both thick and soft compared to other swabs in the market. The quality of these swabs has rendered them to be reliable in cleaning the skin in order to prepare for safe and hygienic insulin injections. 
Feature:
The 100 individually wrapped swabs in a pack are infused with 70% isopropyl alcohol content, protected by the packaging's inner foil material to prevent them from drying out. To further protect the content, the packaging comprises a 4-layer wrapper to function as an air-tight seal in order to prevent leakage.
Performance:
These BD alcohol swabs have garnered a household name amongst medical suppliers. The sheets are so well protected, that some users have noted that the thick single pads prevent them from drying out for a long time. For diabetic patients, the BD alcohol swabs are complimented for their softness and antiseptic cleaning.
Check Vinda Multipurpose Disinfecting Wipes price below:
add_circle
Dermatologically-tested
add_circle
Gentle on skin
add_circle
Alcohol and bleach-free
add_circle
Comes in a hardcover moisture-seal
add_circle
Suitable for household cleaning
If you're looking for wipes that would clean anything and everything, then these Vinda Multipurpose Disinfecting Wipes are for you. 
Feature:
Built with Hydro Bond Technology, these wipes will remain sturdy even when in a very wet state. Be it at home or anywhere, these Vinda Multipurpose Disinfecting Wipes work to effectively kill off 99.9% of germs and viruses in just one swipe.
Performance:
As these wipes are alcohol-free, users have complimented how they are gentle on the skin and how clean they feel after each use. Not to mention, they are also quite durable and most surprisingly, can be flushed down the toilets (though, we do not recommend this).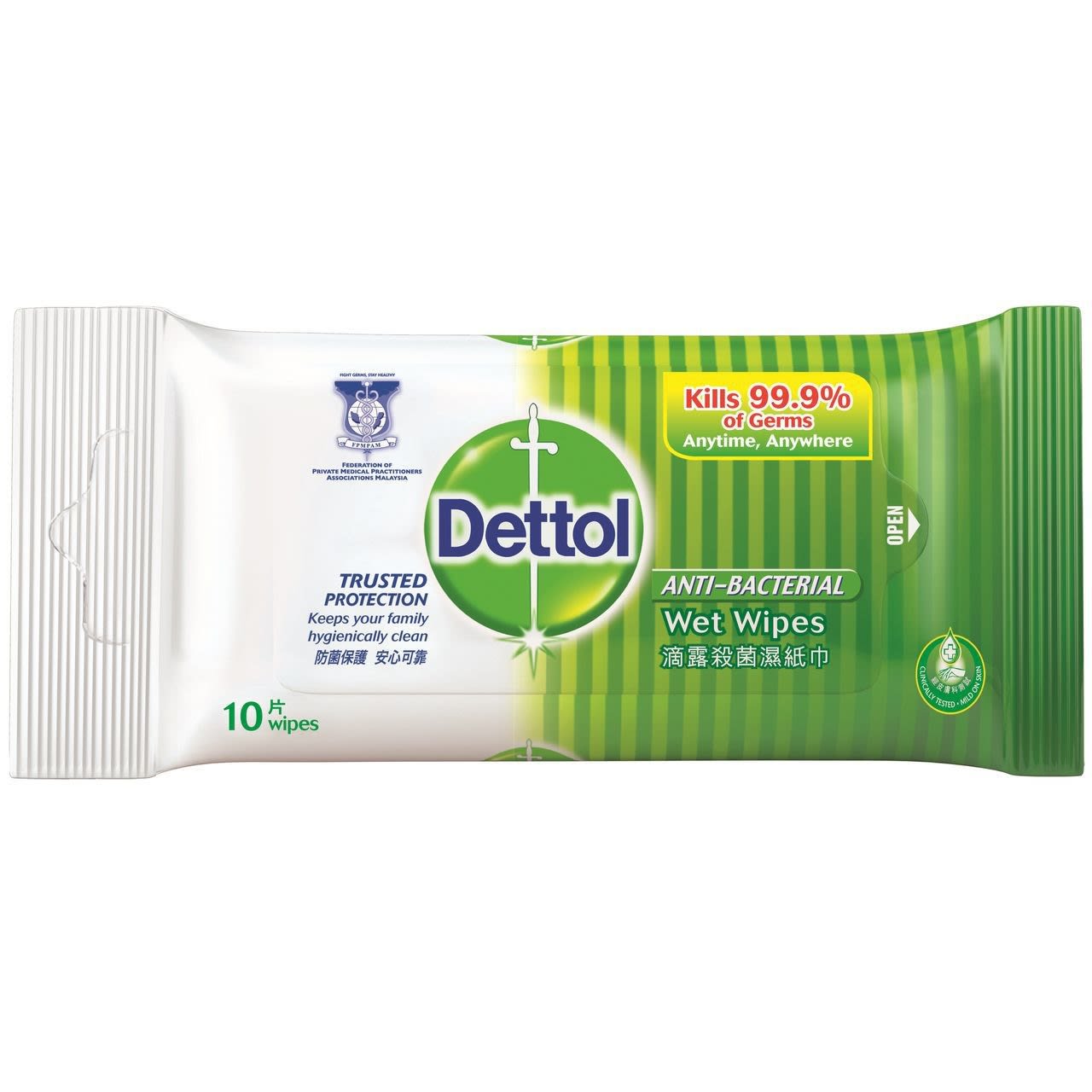 Check Dettol Wipes Antibacterial price below:
add_circle
Travel-size friendly
add_circle
Gentle on skin
add_circle
Alcohol and formaldehyde-free
Having wipes in travel-size packages are incredibly practical and handy these days. Looking for something like that? Say hello to your new travel buddy, Dettol Anti-Bacterial Wipes!
Feature: 
These Dettol antibacterial wipes have been known for their redeeming qualities in effectively killing 99.9% of harmful bacteria. Its soft and textured fabric of wipes gently cleanses your skin without causing any irritation. The wipes are even pre-moisturised with purified water, so expect your skin to feel fresh after each use!
Performance:
For starters, these wipes are compact, making them incredibly convenient to carry along anywhere. Users do not face the problem of it being too bulky in size as its sleek and compact packaging make it ideal to even shove into jeans pockets!
---
Which is more effective: Hand Sanitizer Bottles or Alcohol Wipes?
In light of the pandemic, having clean, hygienic hands is crucial. When handwashing is no option, then sanitizing them is a must. Though hand sanitizers and antibacterial wipes both exhibit more or less the same effectiveness, it's how you use them that makes a difference.
Hand Sanitizers
Experts claimed that the most important aspect of hand sanitizers is their active ingredients. The Food and Drug Administration (FDA) suggests that hand sanitizers typically contain 60 to 95 percent of ethanol and isopropanol content that entitles them to have the best capabilities in fighting off germs. The best time to use hand sanitizers is when you aren't able to wash your hands. 
Alcohol Wipes
Same as hand sanitizers, hand wipes are effective when alcohol is listed as the active ingredient. The alcohol percentage needs to be more than 60 percent (either in ethanol or isopropyl alcohol) for it to be effective. Hand wipes are deemed to be more convenient and less messy compared to hand sanitizers as they avoid the risk of spillage and leakage. 
When using both hand sanitizers or wipes, you must cover your entire hands thoroughly with the product and continue rubbing them throughout your hands until the product completely dries out on your hands. So, which of these then is more effective? Both. Still, the best and by far the most effective way to clean your hands, is with soap and water. Though sanitizers and wipes kill bacteria and viruses, they are only effective when used on clean hands.
Related articles