More so than ever, technological devices like our smartphones, computers and laptops have become essentials for almost everything. We use them for work, pursue education and run businesses from home. Not only that, but these devices also provide entertainment, which should be consumed regularly as a counterbalance to our increasingly online and stressful life.
Televisions are a staple of home entertainment for many households. But have you ever wondered if you can spice it up a little? 
Introducing Android TV boxes! They can carry out a large catalogue of content for you so you can stream games, movies and TV shows. 
Not to mention, there are many Android TV Box brands and even TV sticks with different operating systems such as the Nvidia Shield line, Xiaomi tv boxes, Tanix tv box, Amazon's Roku, Google Chromecast and more. Best of all, many of them have Bluetooth capabilities to reduce the need for a wired setup. 
Intrigued? Here are the best Android TV boxes in Malaysia's local market you can buy now. Some android boxes here even come with pre-installed apps too!
---
11 Best Android Boxes in Malaysia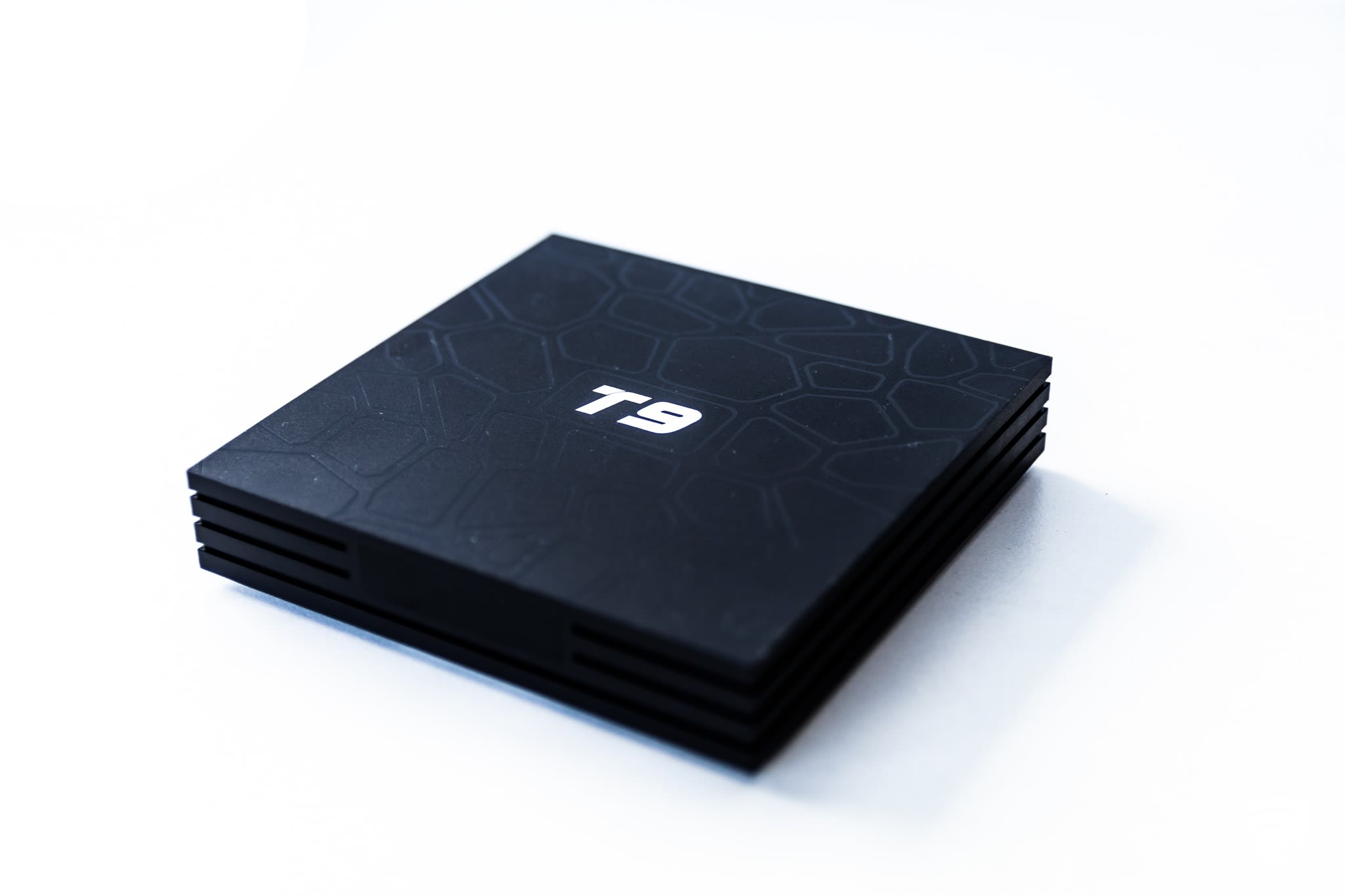 Check T9 TV Android Box price below:
add_circle
Plug-and-play setup
add_circle
Affordable; value buy
add_circle
Zero, if not little, lags
add_circle
Has an Android 9.0 OS
add_circle
Very little advertisements throughout streaming
add_circle
Dual-band 5G WiFi with Bluetooth (4GB RAM models only)
remove_circle
Challenging navigation
remove_circle
Unresponsive remote at times
Searching for a cheaper value-buy Android TV box? You might want to consider the T9. An up-to-date and affordable Android TV box with a straightforward, plug-and-play (using an accompanying HDMI cable) setup, it provides a good impression from the get-go. And that is only the beginning.
Features:
Although the T9 Android TV box comes in three storage options, we recommend the 4GB + 32GB variant. That, along with the help of its Quad-Core ARM Cortex-A53 processor, should relieve the user experience of any lag. The T9 comes equipped with an Android 9.0 OS and dual-band 5G WiFi, which helps with optimising its 4K-resolution display. 
Performance:
Purportedly, there are very few advertisements throughout streaming, but navigation can be a challenge. Users have said that they needed to familiarise themselves with switching between the remote control's default and mouse mode. To add, the remote might be unresponsive at times.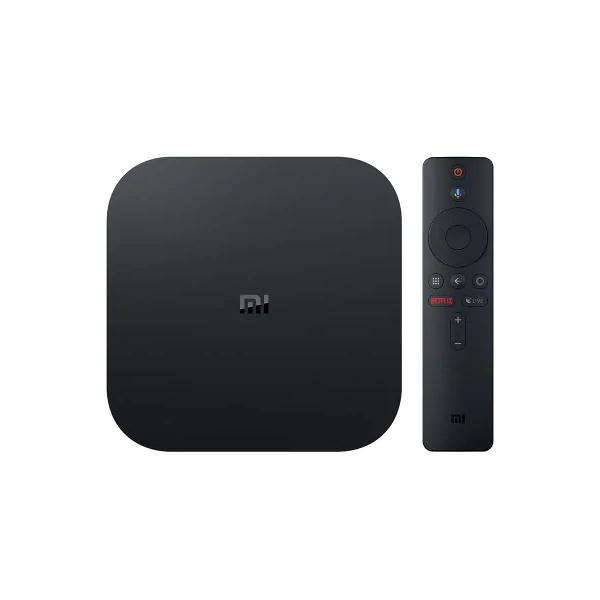 Check Xiaomi Mi Box S price below:
add_circle
Runs on Android 9.0
add_circle
Built-in Google Assistant and Chromecast Ultra
add_circle
60fps 4K HDR display
add_circle
Great UI and simple setup
add_circle
Voice search enabled
add_circle
Seamless 1080p content streaming
remove_circle
Only has 8GB of internal storage; might be too little for some
remove_circle
4K playback may be too demanding and causes lag
We highly recommend the Xiaomi Mi Box S as it provides a ton of features at a bargain price. It is an improved version of its predecessor, as this version comes with upgraded Bluetooth technology and the latest Android OS plus Chromecast Ultra. 
To add, the Mi Box S has a compact design that packs a punch and offers relevancy as well as convenience at such a good price.
Features:
The Mi Box S is capable of playing 4K HDR-resolution videos at 60fps due to its Android 9.0 OS and Quad-Core ARM Cortex-A53 processor. It also has built-in Google Assistant and Chromecast Ultra, providing great convenience to users without jeopardising streaming quality. This version comes with 2GB of RAM and 8GB of internal storage as well. 
Performance:
Users reported having great experiences with the Xiaomi Mi Box S. And with just a three-step setup, it is perfect for first-time or less tech-savvy Android TV box users. Not only that, but the user-friendly UI and voice search was a boon to their TV box experience.
As it is able to stream 1080p content, this resolution setting is highly recommended by users to be its default display setting.
More: 8 Best Android TV Boxes That Are Fun For Gaming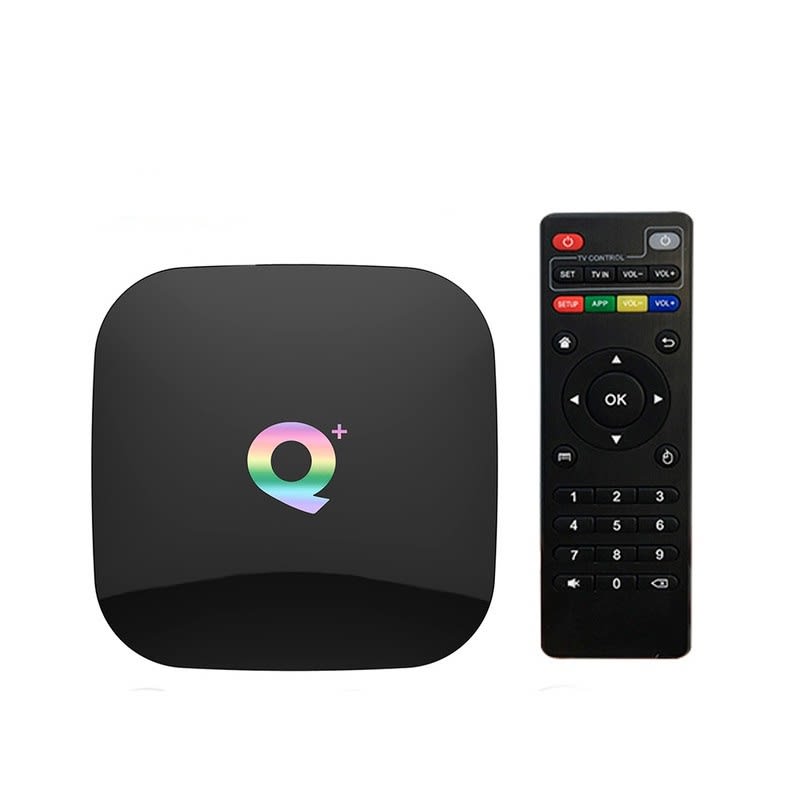 Check Q Plus TV Box (64GB) price below:
add_circle
Stable Android 9.0 OS
add_circle
Supports up to 6K UHD
add_circle
Has an exterior, colour-changing light ring
add_circle
Has Bluetooth connectivity
add_circle
Pre-installed with movies and Android games
remove_circle
Does not support 5G WiFi
The Q Plus scored great overall rating by several experts in the field. Its design, performance and connectivity were commonly highly rated, with its slew of additional features welcome for the user's convenience. How, you might ask? Have a look at the review below.
Features:
Similar to the TX6, the Q Plus also exists in the exact three versions. But this time, we are recommending the 4GB + 64GB variant.
Although it would certainly be more expensive than its lesser versions, the upgrades are worth it, especially if you are a frequent user. The Q Plus showcases a 6K UHD display - close to blu-ray quality - alongside a unique, colour-changing light ring feature on its exterior.
Performance:
With a stable Android 9.0 operating system together with its Quad Core Allwinner H6 processor, the Q Plus is able to display UHD-resolution content with stunning visual clarity, void of buffering issues.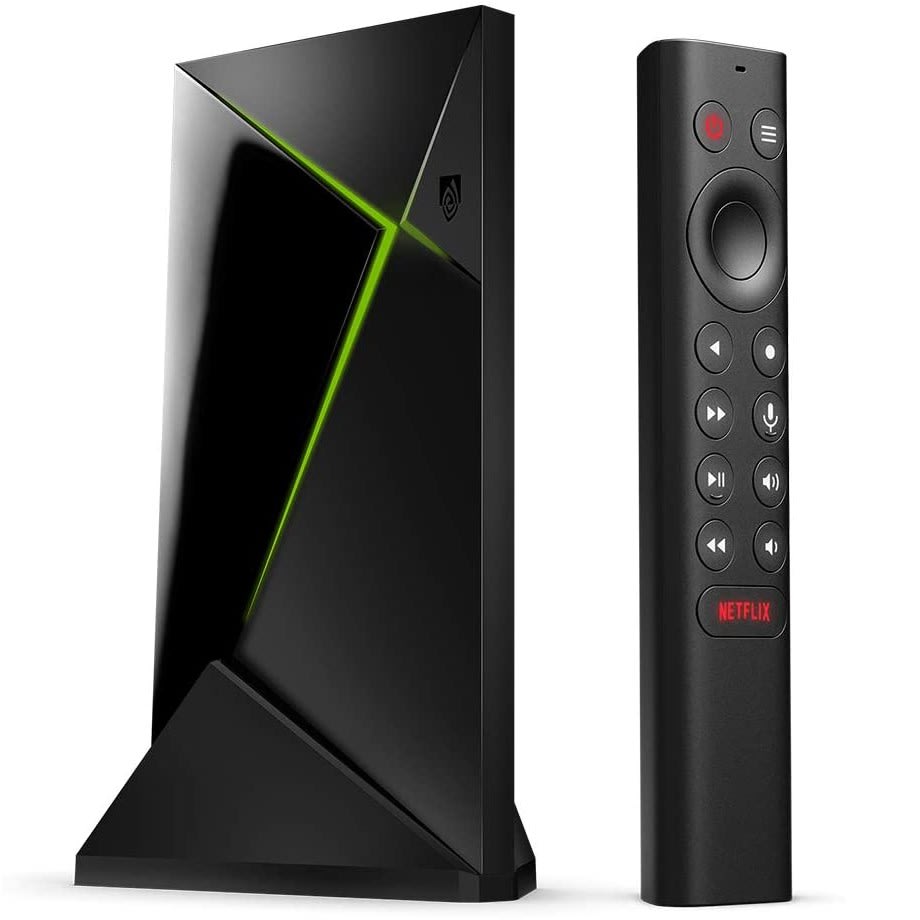 Check Nvidia Shield TV Pro price below:
add_circle
Dual-band WiFi and Bluetooth 5.0
add_circle
Has top-of-the-line Android 11.0 OS
add_circle
Boasts HDR10, Dolby Vision and Dolby Atmos
add_circle
Powerful Tegra X1+ SoC -- zero lag in graphics
add_circle
Integrated Chromecast 4K, works with Amazon Alexa too
add_circle
HDMI 2.0 port -- for PS4 and Xbox One and 4K 60Hz gaming
add_circle
Capable of running heavy-duty games like PUBG and Fortnite
remove_circle
Rectangular shape can be a bit bulky
remove_circle
Expensive -- SHIELD TV is a more economic option with similar specs
If you are looking for an Android TV box that is specifically tailored for gaming, look no further than the NVIDIA SHIELD TV PRO. NVIDIA has always been on top of the game with high-end products for gamers. So when the demand for heavy-duty gaming Android TV boxes rose, they seized the opportunity.
Features:
Possessing a powerful NVIDIA Tegra X1+ processor and Android 9.0 OS, this would mean no lags nor slow graphics ever. It also has built-in Chromecast 4K as well as the ability to integrate with Google Assistant and Amazon Alexa!
Luckily for seasoned gamers; the NVIDIA SHIELD TV PRO is also compatible with PS4 and XBOX One gaming controllers.
Performance:
This TV Box functions excellently against highly demanding games such as PUBG and Fortnite. And when you are not gaming, you can comfortably stream content from Netflix and Amazon Prime Video in 4K HDR resolution. Moreover, its visual and sound quality are top-notch with Dolby Vision and Dolby Atmos at its helm.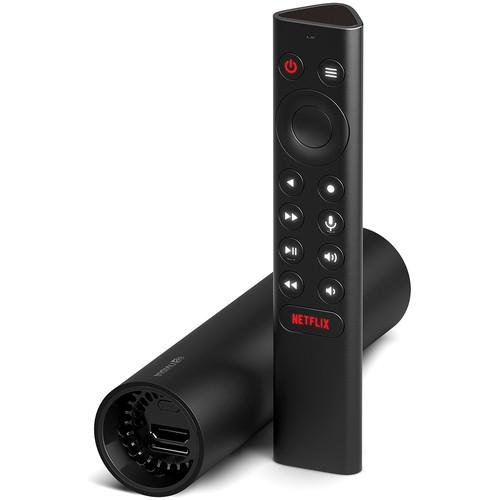 Check Nvidia Shield TV 2019 price below:
add_circle
Hefty Tegra X1+ SoC
add_circle
Dual-band WiFi and Bluetooth 5.0
add_circle
Tubular design does not take up much space
add_circle
Similar specs to and less expensive than the SHIELD TV PRO
add_circle
On-board Chromecast 4K, also supports Amazon Alexa
add_circle
Equipped with HDR10, Dolby Vision and Dolby Atmos
remove_circle
Lesser memory and storage than SHIELD TV PRO -- only 2GB of RAM and 8GB of ROM
remove_circle
Is still quite pricey
Fancy an NVIDIA SHIELD TV PRO but not the price? Then check out the cheaper substitute - the NVIDIA SHIELD TV. Do not let the odd, tubular design of the SHIELD TV fool you into believing that it will not match up to its superior. In fact, there are more similarities than what meets the eye.
Features:
Just like the SHIELD TV PRO version, it has a Tegra X1+ processor, an Android 9.0 OS, built-in Chromecast 4K and Vision plus Atmos. Support for 4K HDR content streaming, AI upscaling and integration capabilities with Assistant and Alexa are present as well.
Performance:
Unfortunately, in order to keep the device at a lower cost, some features are absent in this version compared to the TV PRO. For starters, it only has 2GB of RAM and 8GB of ROM unlike the respective 3GB and 16GB in the SHIELD TV PRO. Hence, users will encounter difficulties running Advanced Android games that require 3GB of RAM.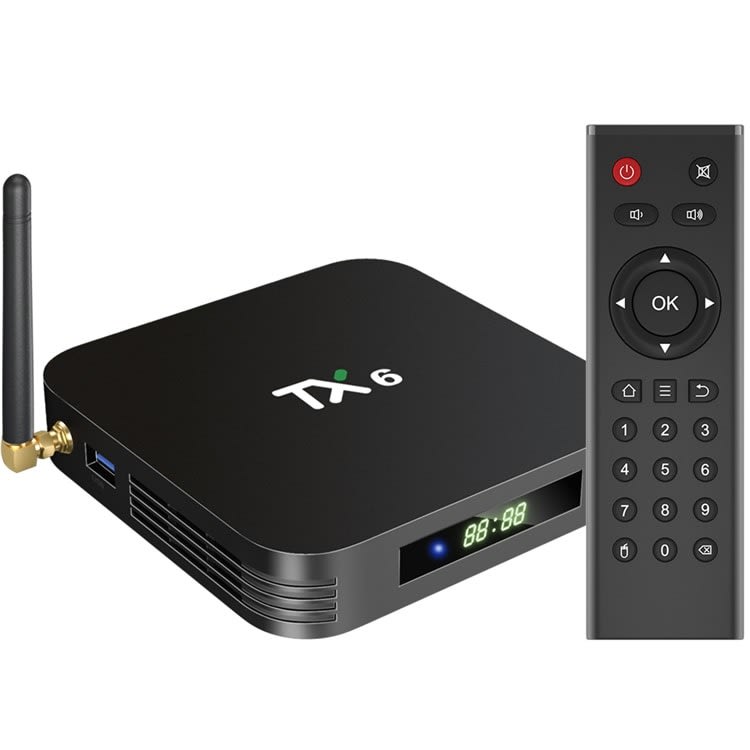 Check Tanix TX6 (4GB + 32GB) price below:
add_circle
Streams 4K UHD content
add_circle
Runs on Android 9.0
add_circle
5G dual-band Wi-Fi
add_circle
Has Bluetooth connectivity
add_circle
Expandable storage up to 128GB
add_circle
Easy-to-navigate set-up user interface and voice search
remove_circle
May experience lag during streams
The TX6 is probably the most affordable and full-featured TV Box package out there. Sporting powerful hardware plus a myriad of features and connectivity options, this Android TV is a definite steal.
And if you're especially interested in getting a robust Android TV box for gaming, you would be pleased with its GPU - Mali T720MP2, which has two Core Shaders enabling it to process demanding 3D graphics.
This device also is able to achieve stunning visual clarity in detail via HDR10, HLG HDR as well as a built-in Smartcolor 3.0 display system.
Features:
The TX6 comes in three different versions; 2GB of RAM + 16GB of internal storage, 4GB + 32GB and 4GB + 64GB. Our top pick is the second version, as it is a good balance between price and performance. 
It'll seamlessly stream ultra HD 4K content thanks to its Quad Core Allwinner H6 processor. And as it operates on Android 9.0 for its operating system, it is by no means outdated.
Performance:
Users have reported pleasant experiences with the TX6, credit to its stable and quick WiFi, smooth 4K playback and easily navigable UI. The excellent 5G connectivity as well as the simple set-up user interface and voice search, thanks to its Tanix's Alice UX launcher. Though, some users reportedly experienced lagging during streaming.
More: These 5 Smart TVs Will Bring Out the Couch Potato Within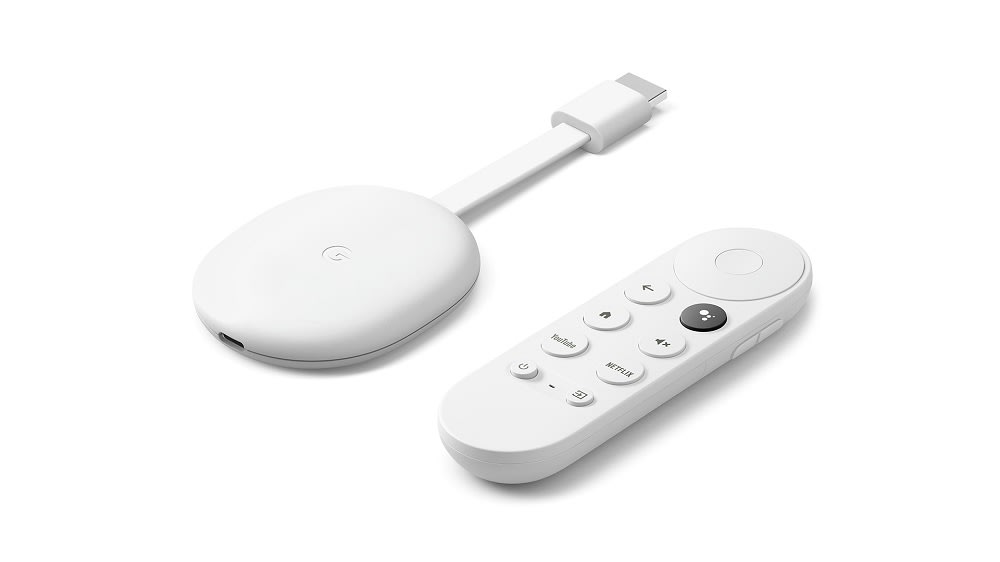 Check Google Chromecast with Google TV price below:
add_circle
Refined Android 10.0 OS
add_circle
Takes up little space
add_circle
Dedicated buttons for Netflix and YouTube on remote control
add_circle
Large app selection; over 6500 apps
add_circle
4K HDR streaming quality
add_circle
Intuitive Google Assistant integration
remove_circle
Google Assistant may face lags
remove_circle
A bit pricey
This is not really an Android TV box but it deserves a spot on our list.
Google Chromecast with Google TV is Google's revamp of the iconic underdog that is the Chromecast. A complete transformation is one thing, but to the degree of being able to rival streaming strongholds like Roku, Amazon and Apple is another. What improvements did Google implemented to elevate this little device?
Features:
The Chromecast with Google TV runs on an Android-based OS and is controlled via a Bluetooth remote control, unlike the classic Chromecast that requires input from a smartphone. It is also 4K HDR-compatible with a myriad of streaming apps, including Netflix, HBO, Disney+ and Apple TV+ among others. 
Performance:
Having a highly efficient Quad Core ARM-A55 processor as well as the refined Android 10.0 OS, it is no surprise that the Chromecast with Google TV is able to stream 4K HDR content. The incorporated Google Assistant is also said to be responsive and helpful, though it may lag when completing certain commands.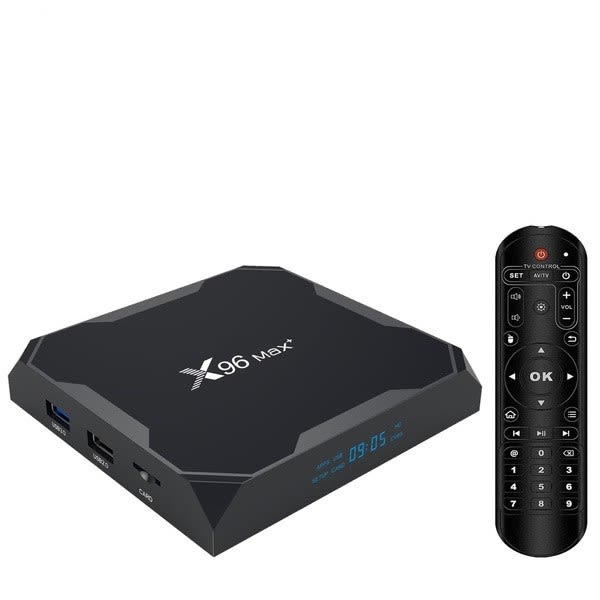 Check X96 MAX Plus (4GB + 32GB) price below:
add_circle
Has HDR support
add_circle
UI is neat and simple
add_circle
Claims to have 8K support at 24Hz
add_circle
HDMI 2.1 port for 4K 120Hz gaming
add_circle
Dual-band WiFi plus Bluetooth 4.2 -- only for 4G RAM models
add_circle
Amlogic S905X3 as SoC -- enables it to run heavy-duty games
remove_circle
Lacks navigation and status bars
remove_circle
Android 9.0 OS is slightly outdated
remove_circle
Basic cooling system is not sufficient to cool the box
Another top streaming Android TV box you should look into is the X96 MAX Plus. It is packed full of features for a very reasonable price. The X96 MAX Plus has all the typical attributes that make up for a good Android TV box, with some additions that others don't have.
Features:
With a Quad-Core ARM Cortex-A53 processor, Android 9.0 OS and dual-band 5G WiFi, the X96 MAX Plus qualifies as a standard, good-performing Android TV box. An advantage is that it supports 8K-resolution and HDR+ content, resulting in defined and realistic image quality. Not forgetting, Bluetooth connectivity is also supported for your convenience.
Performance:
The Mali-G31 MP2 GPU and 4GB of RAM enables the Android box to run powerful titles like PUBG well, albeit not with the highest settings. While the UI is clean and simple, a downside is the absence of a navigation bar and status bar. Not only that, but the basic cooling system has recorded temperatures on the higher side than usual during normal use.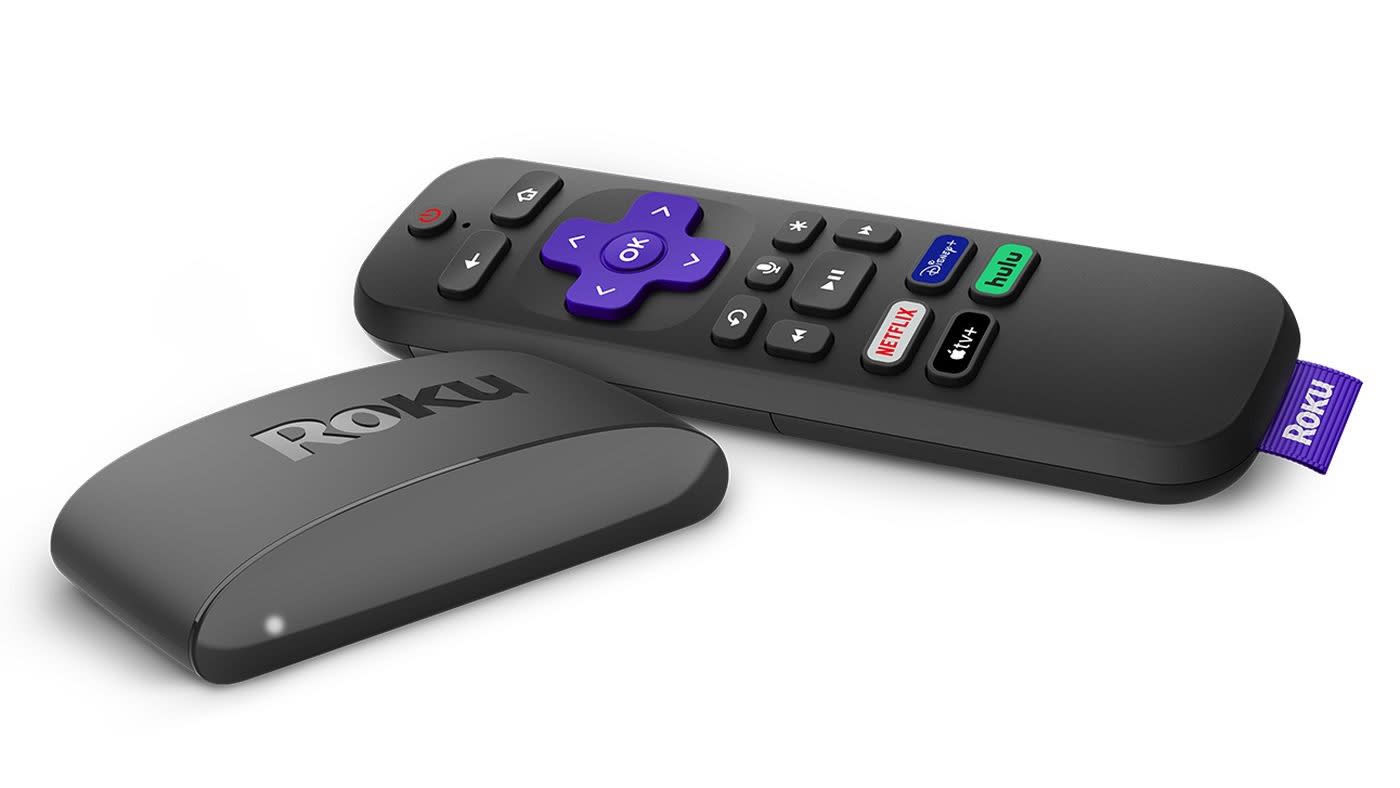 Check Roku Express 4K Plus price below:
add_circle
Has 4K HDR streaming
add_circle
Simple and easily navigable UI
add_circle
Affordable; cheaper than rival 4K streamers
add_circle
Speedy and responsive
add_circle
Dedicated keys on remote for Netflix, Disney Plus, Apple TV Plus and Hulu
add_circle
Few advertisements
remove_circle
Lacks Dolby Vision; Dolby Atmos is only supported on certain apps
remove_circle
Roku's voice assistant is not as polished compared to those from Amazon, Apple and Google
If you must have flawless 4K streaming, this media player is your best bet.
Roku is well-known for its affordable yet stellar-performing devices. The Roku Express 4K Plus is no exception. It obtained a Highly Recommended award in the 2021 Tom's Guide Awards for Best Streaming Devices. 
Not only that, but CNET even rated it an impressive 9.5/10, recommending it in favour of Roku's other products. So what does it offer to justify these achievements?
Features:
The Express 4K Plus runs on the Roku OS 10, which offers a clean, ad-free UI that makes navigation and our lives easier. Its Quad-Core ARM Cortex-A55 processor also performs with an almost instantaneous loading time whenever an app is opened.  
Performance:
Despite the lack of Dolby Vision, it is still able to produce 4K HDR displays. The dedicated buttons for four major streaming platforms on the bundled remote are also convenient for streaming your favourite shows. However, Roku's voice assistant is noted to have shortcomings in comparison with rivals such as Alexa, Siri and Assistant.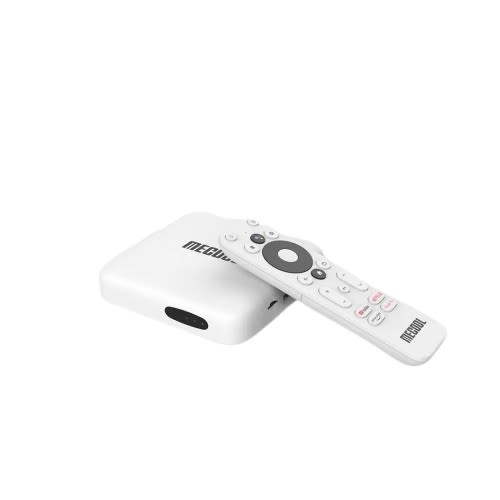 Check MECOOL KM2 price below:
add_circle
Netflix-certified; other streaming services are available too
add_circle
Aesthetically-pleasing design
add_circle
Has an Android 10.0 OS
add_circle
Supports Google Assistant, also has built-in Chromecast
add_circle
Displays up to 4K HDR streaming at 60fps
add_circle
Dolby Audio is included
add_circle
Has dual-band 5G WiFi and Bluetooth
remove_circle
8GB of internal storage might not suffice for some
Want to stream Netflix in HD resolution? Do consider the MECOOL KM2. It is MECOOL's first Netflix-4K certified Android TV box and it supports up to 4K HDR content streaming at 60fps. 
Not a fan of Netflix? Do not worry, other popular streaming services like Disney+ and HBO are not left out of the party either.
Features:
Its white casing with rounded edges enables the KM2 to stand out among its peers. Operating on the Android 10.0 OS and supported by a Quad-Core ARM Cortex-A53 processor, it generates a smooth and stable performance. Some noted that its low internal storage of 8GB is slightly disappointing. It is, however, expandable.
Performance:
The presence of Dolby Audio is a definite plus in achieving the best viewing experience at home. Its dual-band 5G WiFi, as well as Bluetooth connectivity, also provides speedy convenience to users. This dongle also showcases its practicality through its built-in Chromecast and Google Assistant support.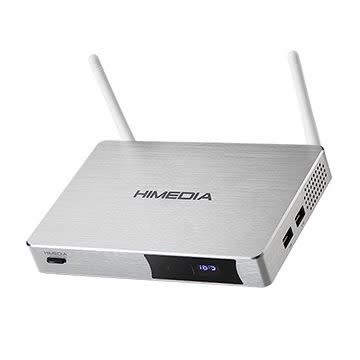 Check Himedia H9 price below:
add_circle
Very affordable
add_circle
Has 2.4Ghz/5Ghz WiFi
add_circle
Capable of playing 4K content
add_circle
Satisfactory CPU and GPU performance
add_circle
Comes with Android TV 5.1 OS
add_circle
Beginner-friendly -- easy to set up
add_circle
Multiple ports
remove_circle
Laggy interface
Overview
Being outrageously cheap is not a reason to think that the MXQ Pro 4K is your average quality Android TV box. As ordinary or plain as it might look, do refrain from underestimating its capabilities; for a budget device, it might surprise you. 
Features
With a Quad-Core ARM Cortex-A53 processor and a PowerVR G6110 GPU under their belt, this Android box is able to provide excellent visual quality, including UHD content.
Performance
Said to be easy to set up, this variant is good for beginners. It is also reported to have unusually high-quality 2D to 3D image conversion, providing a unique viewing experience without hurting your wallet. Not only that, its dual-band WiFi support ensures a stable and satisfying user experience.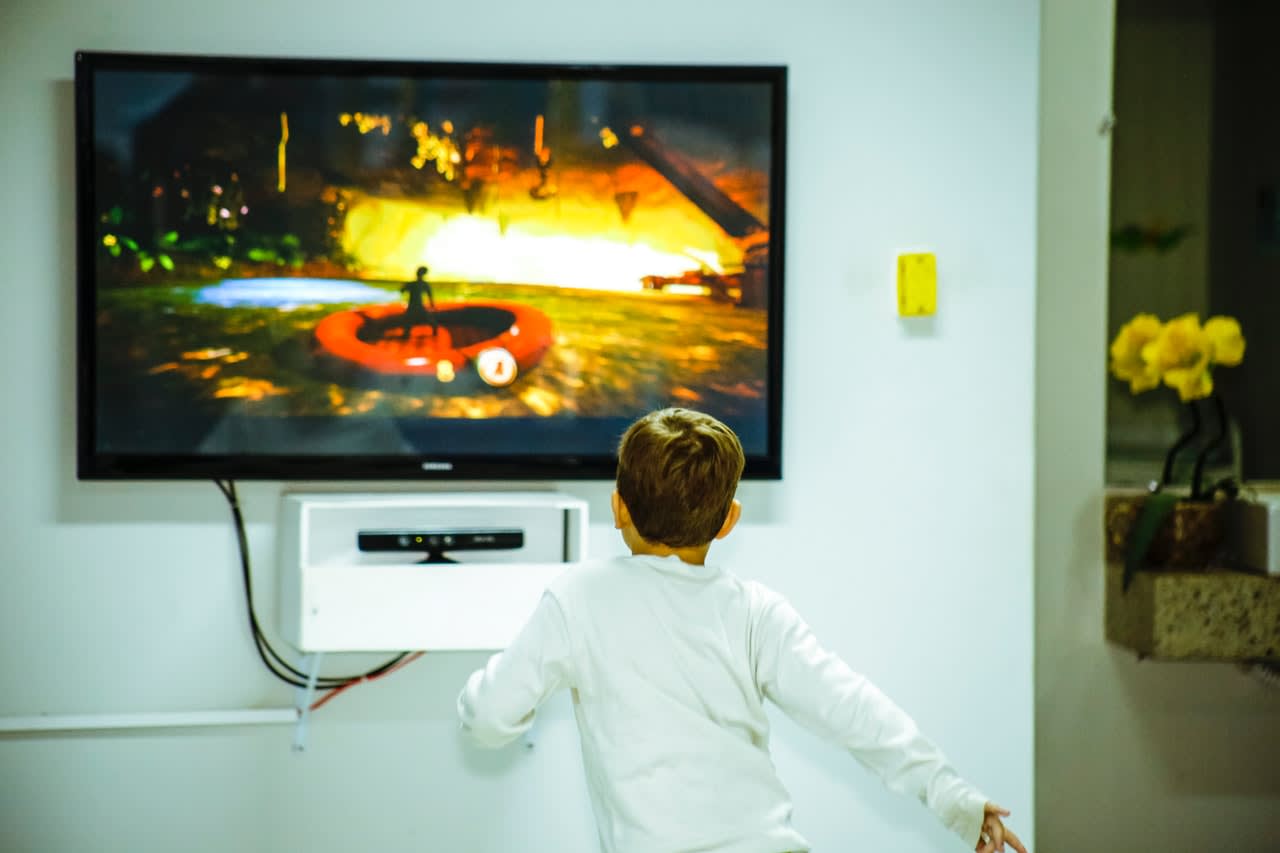 What is an Android TV Box?
Think Astro, but in a device that uses Google's Android operating system where you plug it into the TV and access Google application such as streaming services, movies, international TV channels as well as games.
This means the Android Box can turn even the most basic TV into a "smart" TV. To set up, just connect it to the Internet, hook it up to your TV HDMI, and you're set to binge-watch your favourite TV shows.
Many Android TV Boxes offer different services, depending on what you want to do. There are Android TV Boxes that cater to watching sports or the latest movies, custom music entertainment systems set up via your TV, or playing video games.
---
Why is it called an Android TV Box?
It is because it runs on Android software, usually a version or two behind the latest updates. Good news, Apple fans. You don't need to have an Android smartphone to use an Android Box. So if you've been wanting a smart TV but don't have the budget to make this dream a reality, then consider getting an Android Box.
---
Where to buy an Android Box?
Online Android box seller:
Lazada and Shopee are the best e-commerce site to buy a legit Android TV Box. They can be cheaper as well, especially during sale seasons, as compared to buying one of the brand's official site, or worse, an unknown website. However, do pay attention to the sellers or re-sellers to make sure they are proper. Nevertheless, we've done that tedious job for you with our best options.
Offline Android box seller:
Not a fan of buying electronics online? Then head over to a Xiaomi Mi Store in Mid Valley or KLCC and get your Android TV Box. Upon buying, you can ask the store managers for some assistance, tip and tricks, and how to properly work an Android TV Box.
Besides, you can head over to Low Yat Plaza at Bukit Bintang to get one as well. There are plenty of brands, types and sizes with different prices on their shelves.
---
How much does a TV Box cost in Malaysia?
There are plenty of Android TV Boxes in the market with different price range based on what they can do for you. If you are looking for a basic one, then go for one that cost between RM 100 to RM 350. They are good enough for a small TV.
But if you are watching shows through an Ultra HD or 4k TV, then go for ones that can play movies up to the 4k quality. However, be ready to fork out about RM 500 and above, or even over RM 1000 if you are looking to play games on it.
---
Best time to buy a TV Box?
Tech products are at their cheapest during 11.11 (11 November, annually) and the Black Friday sale and Cyber Monday Sale which happens every fourth Friday of November and the following Monday. Can't wait for that long? Fret not, as Shopee throws a sale very often; like the Chinese New Year sale.
---
Why you should buy an Android TV Box:
Android TV boxes do not need any subscription or depend on any satellite. They only have a singular wire to hang around the back of the TV console, and has no chunky decoders. Instead, it's a compact, space-saving TV box next to your television. What's not to love?
Besides, you can enjoy pre-installed apps on the TV Box immediately upon setting up. Some retailers have already installed the latest must-have apps for the Android TV box to save your time, money, and bandwidth. If you're new to the world of Android Boxes or are looking for specific apps, you'll want to consider it.
Although they are all WiFi-enabled, you'll still need an HDMI wire to plug the device in, especially if you're using older television models that don't support WiFi. They're generally quick to install and setup is a breeze. All you need is just a few minutes and you're done!
---
Is a TV Box legal?
The simple answer is, yes! However, it's more complicated than that. Official brands like Xiaomi Mi Box, T9 and Mecool M8S Pro are the few you should be eyeing. There are plenty of China-made TV Boxes that are still selling an illegal version of this product.
To add, if an Android TV Box is connected to an unauthorized cable connection or international connection that is not from a Malaysian landline, it goes against the MCMC regulations. 
And finally, if you can freely stream content that legally requires a subscription fee, then your Android TV box is illegal as it's supporting piracy. So, be sure to buy from authorized sellers such as the ones on our list.
Do note that at the time this article was updated, the products are either rooted or have no pre-installed free channels. If they do claim to have free channels, please shop at your own discretion.
---
What can you watch on an Android TV Box?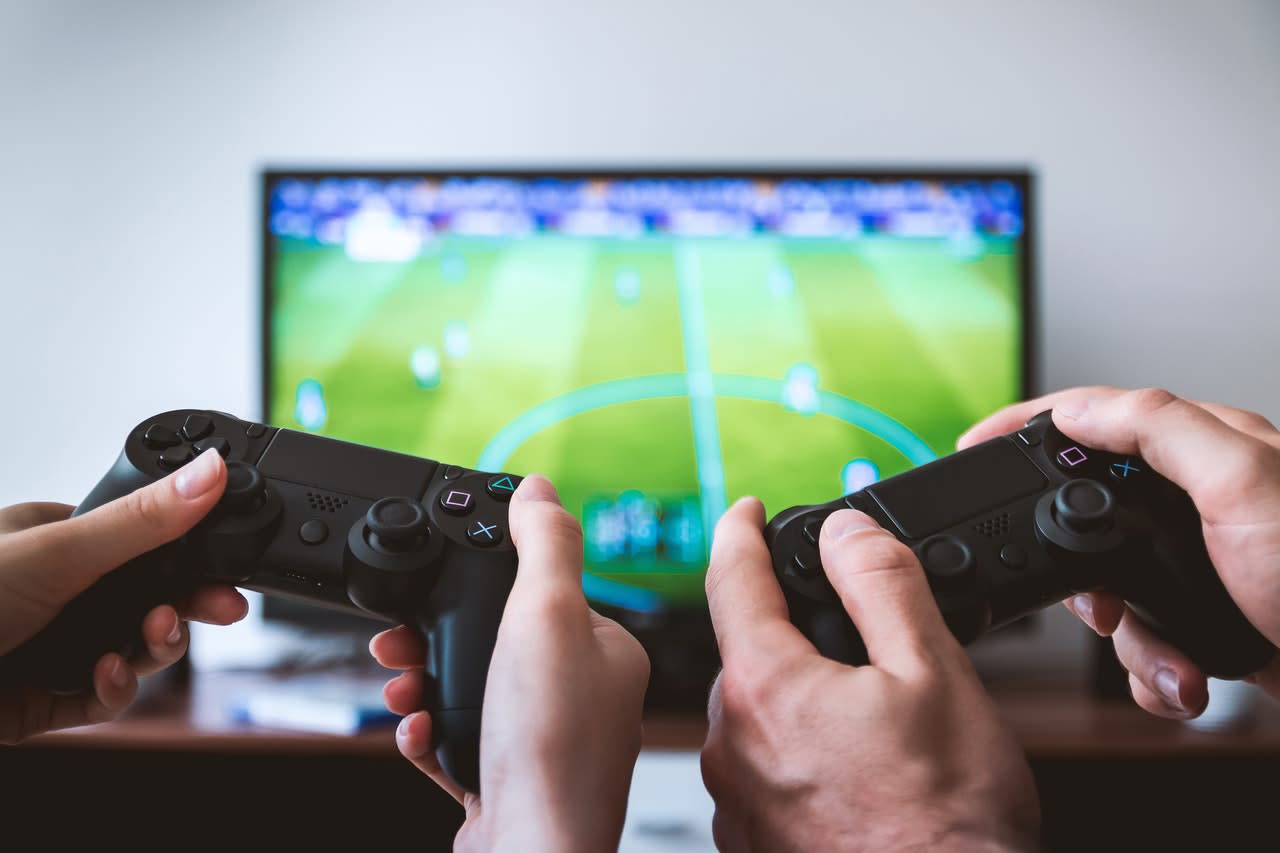 Netflix, iFlix, YouTube, Hulu, Astro-On-Demand, Vevo, Prime Instant Video, you name it! You can basically watch any TV shows, TV series, movies and videos on any channels you want on an Android TV Box. Some brands come pre-installed with the channels mentioned above; however, you're able to download the channels that you prefer too. You can stream live or old content as well.
Besides, some Android TV Boxes allows you to download or play online games as well. They will usually cost more, but that saves you from buying other game consoles that might take up space at your home and your credit card bill statement. 
---
How to choose an Android TV Box?
Performance is Key
In terms of performance, some Android TV Boxes operate on specific internet speeds. Should your internet speed drop below what's suggested, it may be challenging to achieve HD viewing or download a movie on time. Loading times on your games might also be slower than usual.
There's also the matter of space. If you're planning on downloading every season of Game of Thrones, then you're going to need a higher memory or one that is expandable with an external card. Don't forget about operating speeds; the higher the RAM, the faster your Android TV Box moves.
While 3GB and 4GB RAM are common, there are Android TV Boxes available with much higher RAM, which means a quicker controller-response time for you. If you don't want to be the schmuck who's pounding away on their unresponsive Android TV controller, you might want to consider this. Alternatively, you can also download an Android box remote control app to your smartphone or device to have a more seamless and comfortable control.
---
What are you using your Android TV Box for?
Think about whether you'll be using your Android TV Box for movies or TV, games, or if you just want to get work done on a larger, more comfortable screen. What apps will you need? Sometimes, you can even contact potential retailers to see what they offer. One more thing to take note of is that native TV box launchers may not be too user-friendly, so you may want to consider downloading your preferred Android TV box launcher to customize.
There are also Android TV Boxes, such as the Unblocks Ubox 4, that come with proprietary apps, allowing you access to various viewing methods exclusive to your Android TV Box. If a one-time payment in exchange for a lifetime subscription to live sports and video on demand sounds useful to you, this may also be something to think about!
---
Make sure your Android TV Boxes is SIRIM-certified
Another crucial thing about illegal Android TV Boxes is that if they're not certified by SIRIM (Standard and Industrial Research Institute), then it can't be used in Malaysia. Hence, it's crucial to know who and where to purchase an authorized Android TV Box with SIRIM's approval if you're planning to get one soon.
---
After-Sale Customer Service is Important
Upon purchasing a brand-new device, people want to be assured that they'll be guaranteed post-purchase support. If this is an important factor to you (and we know it matters to us!), be sure to choose a retailer who guarantees that they'll keep your firmware updated, talk you through any glitches or installation issues and that they'll definitely honour your warranty!
---
How To Set Up a TV Box?
Installing an Android TV Box is easier than you thought. Although there will be a manual in each box, let's run you through the simple steps. First, connect the device to your smart TV via the HDMI cable. Secondly, switch on your TV, to the HDMI port that's used. The image and information will appear, and both your Android TV Box and TV should be connected to your WiFi by now. Follow the simple installation process, and you will be able to enjoy your movies in a few minutes.
If your TV is the older version and is not able to connect to the WiFi, fret not, there's another way. After plugging in the Android TV Box and switching your TV mode to the HDMI port used, download the TV Box's app on your phone (the specific name will be stated in the manual). From the app on your phone, connect to the Android TV Box via the WiFi. Then, set it up from there, and within a few minutes, you'll be able to binge-watch your favourite TV shows.
Alternatively, you can just watch this video! 
---
How To Use An Android TV Box?
Using an Android TV Box is fairly simple as the device comes with a remote control. Firstly, you got to power up your TV and switch to the plugged HDMI port. Then, use the remote control from the Android TV Box to browse through the platform you wish to use, choose your movie, and taa daa!
Smart devices like your big screen and TV Boxes are conquering homes, making them smarter and tech-filled unlike before. That being said, smart devices come with plenty of hidden tricks, and we've gathered some tips for you on how you can make full use of your electronics.
Tip #1: Turn your smartphone into a remote control
Just like the Google Chromecast series, they will require your Smartphone to act as a remote control every time you're using the device. Although TV Boxes do come with sleek, lightweight remote controls, using them to type something on your TV is not the fun at all. That's when your smartphone comes in.
Head over to the Google Playstore, download the Android TV Remote Control app and connect it to your TV Box via Bluetooth or WiFi. That way, you can navigate your way through much easier.
Tip #2: Surf the web on your TV Box
You can download any app on your TV Box, including Google Chrome. So, take this opportunity to browse the web via your big screen in your cosy living room; especially when you're IMDB-ing the latest movies or films that you've missed in the past. When you're done, switch over to your preferred channels or stream the movies online and watch it immediately.
Related Articles: