Projectors are neat little devices you can use to superficially augment the size of your media-playing electronics, including TV screens, laptops, and smartphones. Projectors exist in many different resolutions, though 4K ones are arguably the most popular.
While you can get projectors to supplement smaller-sized TVs, they can be at the expense of your wallet, especially 4K models. This is where we come in; we've listed 4K projectors of varying prices, including budget ones, in the hopes of easing your decision-making.
---
Top 11 4K Projectors in Malaysia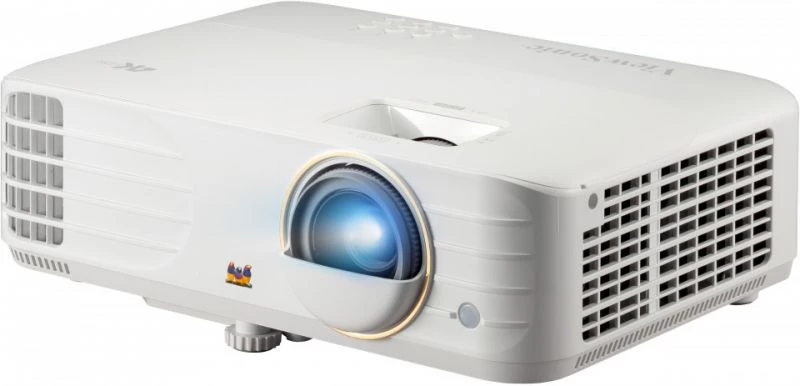 Check ViewSonic 240Hz 4K Gaming Projector PX748-4K price below:
Gone are the days when gaming on a vivid screen as big as a 100-inch throw from a projector seems impossible. 
Instead, now we have improved projectors like the ViewSonic PX748-4K, which are designed to cast beautiful, vivid images for your games. The highlight of the ViewSonic PX748-4K isn't just its bright visuals but also how great its value is.
Overview
This is a 4,000 ANSI Lumens 4K home projector that shines not just in value but also for its brightness and capability to deliver pixel-perfect visuals in true 4K clarity with its HDR/HLG support. 
What pushes the ViewSonic PX748-4K further forward in the crowd of gaming projectors is its 4.2ms Ultra-Fast Input and a 240Hz refresh rate – things you'd want for fast-paced gaming. There's even USB Type-C connectivity for direct streaming from consoles like the Nintendo® Switch or Steam Deck. 
Almost every gamer has been impatient at some point when it comes to setting up your gaming rig quickly so you can get back to where you last saved. Well, the ViewSonic PX748-4K is faster and easier to set up than before thanks to features like its powerful warping, auto V keystone, H/V keystone, and 1.3x optical zoom, which is capable of creating a screen of up to 300" on any surface. 
Adding to that is the LAN control capability, which is compatible with home automation systems and 12V trigger output. In short, the PX748-4K will do well in your smart home.
ViewSonic PX748-4K Specifications & Details
True 4K HDR visual experience

4,000 ANSI Lumens offering bright images in any environment

Direct Big-screen streaming via USB Type-C

4.2ms Ultra-Fast Input & 240Hz high refresh rate

Warping, auto V keystone and 1.3x zoom for flexible installation

Home automation via LAN control and 12V trigger
Who is this for?
This projector isn't just for gamers who are looking for a big screen. In fact, anyone who likes watching fast-paced visuals such as sports or action movies would also appreciate the ViewSonic PX748-4K. With its features like the powerful warping, auto V keystone, responsive 4.2ms fast input and 240Hz refresh rate, you can get your entertainment system up and running in a jiffy. 
Check VAVA 4K price below:
add_circle
HDR10 visual quality
add_circle
Lasts up to 25000 hours
add_circle
Comes with Android TV OS
add_circle
UST design -- up to 150" in projection size
add_circle
Integrated 2.4Ghz/5Ghz WiFi plus Bluetooth
add_circle
Has a Harman Kardon speaker with two 30W drivers
add_circle
Vibrant colours and deep blacks with high contrast ratio
add_circle
Value buy 4K laser projector
add_circle
Can go wireless if needed
remove_circle
Not compatible with HLG
Why It's Our Top Pick:
"The VAVA VA-LT002, simply known as the 4K, is the manufacturer's debut projector, yet it has piqued the interest of the masses.
Many users feel that this laser projector offers high value-for-money features; we share the same sentiment. Hence why we feel that it would be a fine addition to your household."
Features:
The 4K has a Harman Kardon speaker with two 30W drivers to accompany its HDR10 imagery, which can reach up to 150". Additionally, it has an Android TV OS, 2.4Ghz/5Ghz WiFi as well as Bluetooth on board.
Performance:
The ultra-short-throw (UST) projector can clock a maximum of 25000 hours, and with the wireless option, users can easily move it around and set it up without much hassle. It also has a great contrast ratio of 1.5 million:1 for deep and rich colours.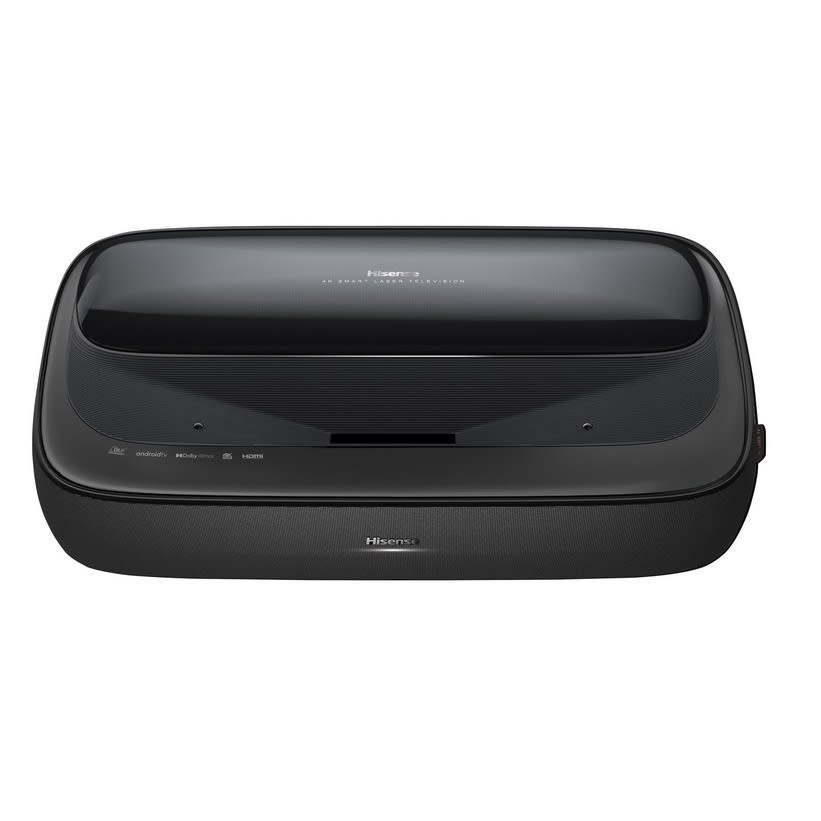 Check Hisense L9G price below:
add_circle
2 HDMI 2.1 ports
add_circle
Has Android TV OS
add_circle
Built-in Dolby Atmos
add_circle
Can personalise its pairing screen
add_circle
Comes with HDR10 and HLG formatting
add_circle
Bluetooth and Google Assistant
add_circle
Also works with Amazon Alexa
remove_circle
Not designed to be moved around
remove_circle
Could not maintain 120Hz refresh rate at 4K resolution
The Hisense L9G is a state-of-the-art 4K laser projector.
Features:
The L9G is equipped with an Android TV OS, flanked by built-in WiFi, Bluetooth and Google Assistant. It also works with Amazon Alexa. Users can also choose between two types of 100" screens or a 120" screen to pair up with the projector.
Performance:
Besides HDR10 and HLG for picture quality, it has Dolby Atmos to pump out great audio. But despite having two HDMI 2.1 ports, it could only maintain a 60Hz refresh rate at 4K resolution due to chip limitations.
Check ViewSonic X10-4K price below:
add_circle
LED light source
add_circle
Has HDR10 format
add_circle
30000 hours with Normal Mode
add_circle
Integrates Harman Kardon speakers
add_circle
Has Bluetooth and complimentary WiFi dongle
add_circle
Portability is enhanced with premium leather handle and magnetic covers
remove_circle
Missing HLG support
remove_circle
Not as bright as laser-based models
Prefer LED projectors over their laser counterparts? We recommend going for ViewSonic's X10-4K.
Features:
With a complimentary WiFi dongle, Bluetooth and built-in Harman Kardon speakers, the lightweight X10-4K is meant for portable projection. It even has a handle as well as magnetic covers - both made of leather - for safer transport. Moreover, it has HDR10 support.
Performance:
Its usage of premium materials adds a luxurious and unique touch to the LED projector, which has a commendable lifespan of 30000 hours on Normal Mode - something most laser projectors could only achieve in Eco Mode. The latter still tend to be brighter, however.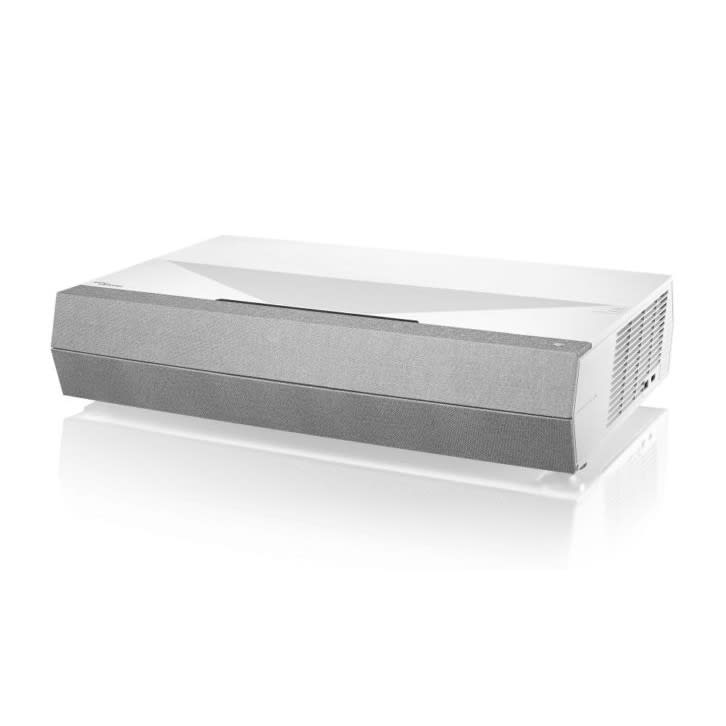 Check Optoma CinemaX P2 price below:
add_circle
UST feature -- projection up to 120"
add_circle
Maximum lifespan of 30000 hours
add_circle
Comes with HDR10 and HLG support
add_circle
2 million:1 contrast ratio gives inky blacks and bright whites
add_circle
Low input lag with Gaming Mode -- suitable for casual gaming
add_circle
On-board Dolby Digital 2.0 soundbar -- two woofers and two tweeters
A second-generation product, it is a step up from the well-established CinemaX P1.
Features:
Alongside HDR10 and HLG formatting, it has a built-in Dolby Digital 2.0 soundbar consisting of two woofers and two tweeters. It also has a UST design, allowing users to project up to 120". It also has an impressive 2 million:1 contrast ratio.
Performance:
The 4K projector's laser light source can last up to 20000 hours, though it can deliver 10000 more with Eco Mode. Gaming Mode allows it to achieve a low input lag, whereas its high contrast ratio grants deep blacks and bright whites.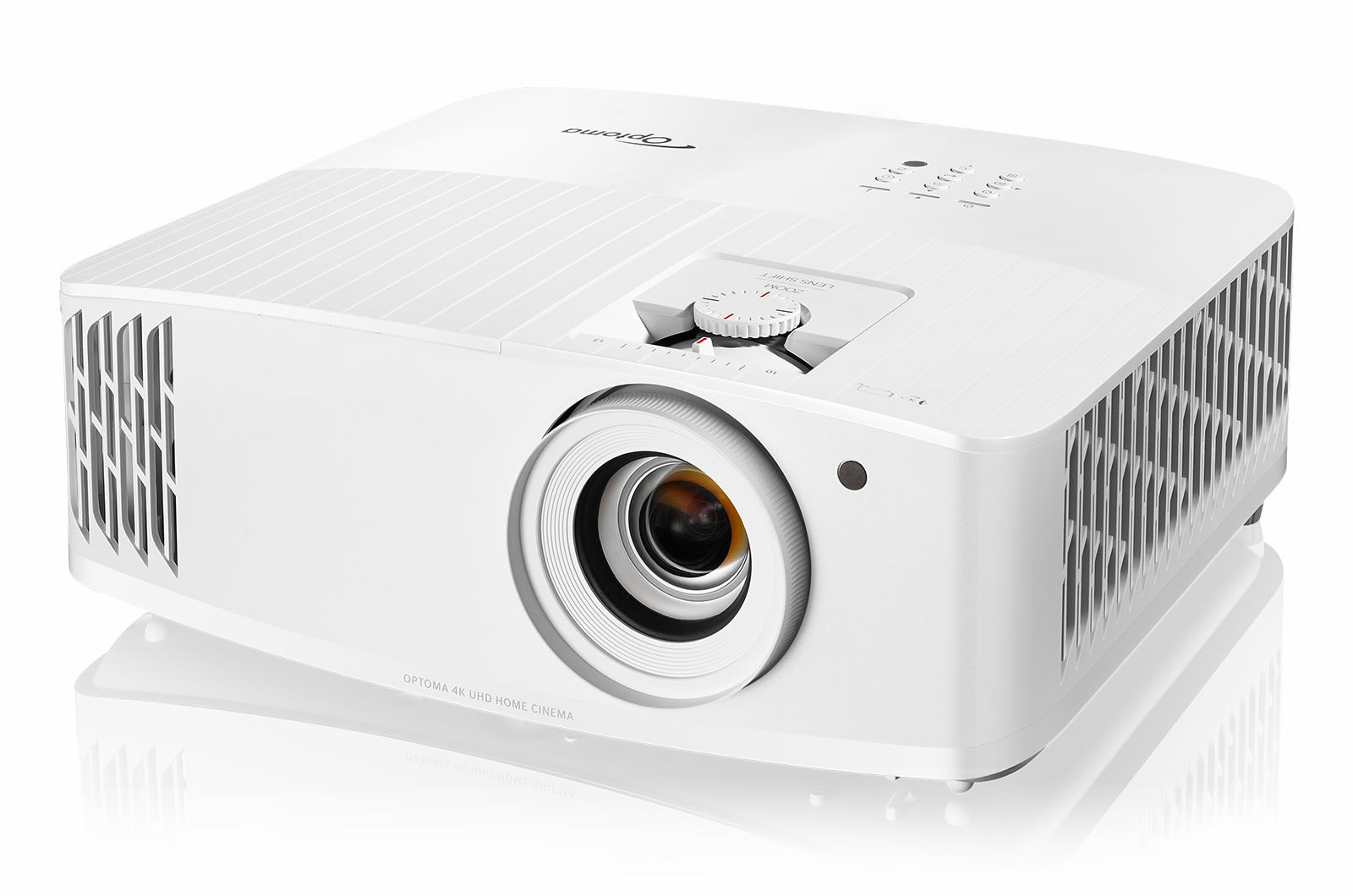 Check Optoma UHD50X price below:
add_circle
HDR10 and HLG are available
add_circle
Projections are very bright
add_circle
Dynamic Mode extends lamp lifespan -- up to 15000 hours
add_circle
120Hz plus 240Hz gaming at 1080p -- 4K gaming only plausible at 60Hz
add_circle
Enhanced Gaming Mode enables very low latency
add_circle
Necessary for competitive gaming
remove_circle
Without energy-saving mode, lamp lifespan is limited to 4000 hours
Optoma takes pride in the UHD50X being the world's first 240Hz gaming projector.
Features:
Enhanced Gaming Mode offers a very low input lag, something that competitive gamers would highly appreciate. Its high brightness is a nice bonus; not surprising with 3400 lumens under its belt. HDR10 and HLG formats are present too.
Performance:
As per the subtitle, the UHD50X can project games in 1080p at 120Hz, but that's not all; it can reach an astounding 240Hz as well, though the resolution remains the same. 4K-resolution gaming is only possible at 60Hz on this lamp projector.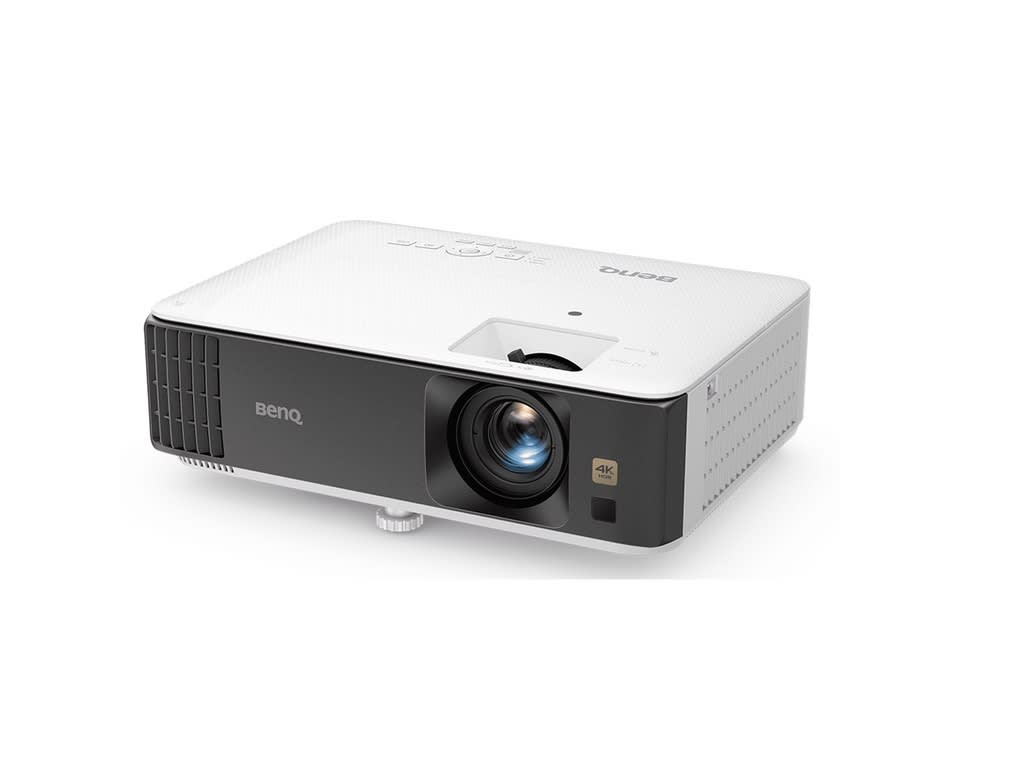 Check BenQ TK700 price below:
add_circle
Great for brightly-lit settings
add_circle
Comes with HDR10 and HLG
add_circle
LampSave Mode can extend the lifespan of the lamp by almost 4x its estimate
remove_circle
Can only last up to 4000 hours without energy-saving modes
Overview
The BenQ TK700 provides pure entertainment as one of the best 4K projectors in the market
Features
The compact TK700 is great for sports lovers. Not only does it have specialised modes for football and sports in general, but the picture quality is also further boosted by HDR10 and HLG support. 
Performance
Although it has a lamp as its light source, it can rack up to 15000 hours with LampSave Mode, reducing lamp replacements and thus, maintenance costs. Additionally, the 4K projector is suitable for well-lit environments, a tribute to its 3200 lumens.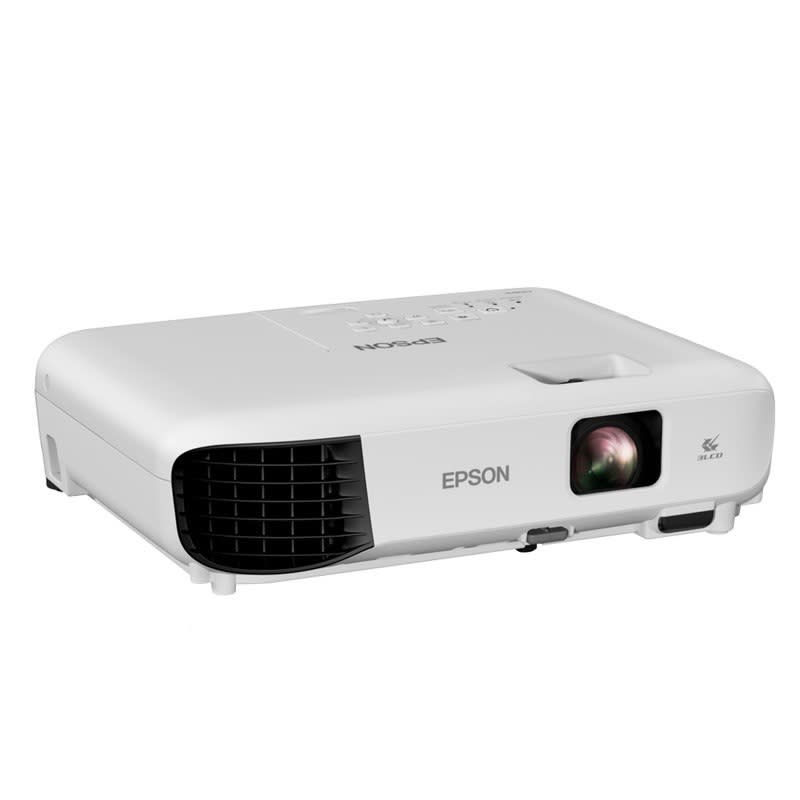 Check Epson EB-2255U price below:
Overview
Bright lights are no issue for the Epson EB-2255U
Features
The laser projector boasts an astounding 5000 lumens so it can get extremely bright. Besides, it has a 15000:1 contrast ratio, casting light on the smallest of details with dark black and popping white levels. 
Performance
The Epson EB-2255U is created with daytime viewing in mind, making it ideal for brightly-lit environments, so users can comfortably watch their HD content without worrying about the light level.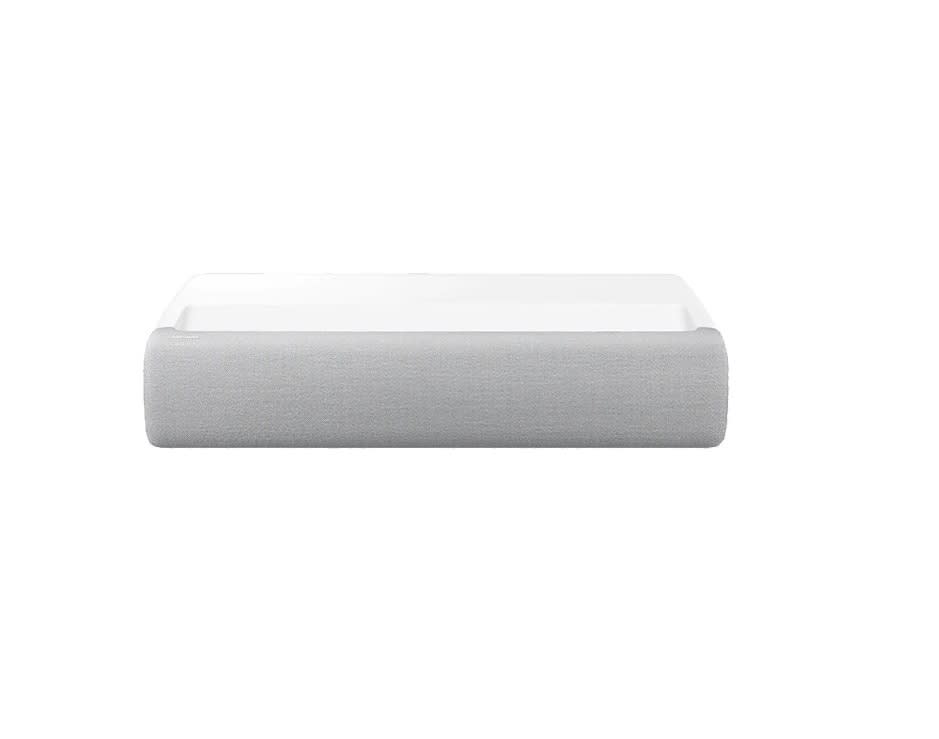 Check Samsung SP-LSP9T price below:
add_circle
Game Enhancer grants low input lag
add_circle
HDR10+ with 4K Resolution
add_circle
Precise colour accuracy and incredible contrast
add_circle
Great for home cinema
remove_circle
Can feel heavy
Overview
If you are looking for the best 4K travel HDR projector, then look no further than Samsung's The Premiere 4K.
Features
It integrates Samsung's Tizen Smart OS for convenient browsing of your favourite shows. Bluetooth and dual-band WiFi are also present. Users can sit back, relax and indulge in a variety of content, powered by 40 watts of 4.2ch speakers, HDR10 and HLG support.
Performance
Though at its high price point, The HDR10+ LED projector is the best choice for home cinemas with its premium cushion design and it offers more than 20,000 hours of luminescence to vividly enhance your viewing experience. Gaming on the go is possible as well, thanks to its low input lag during Game Enhancer mode.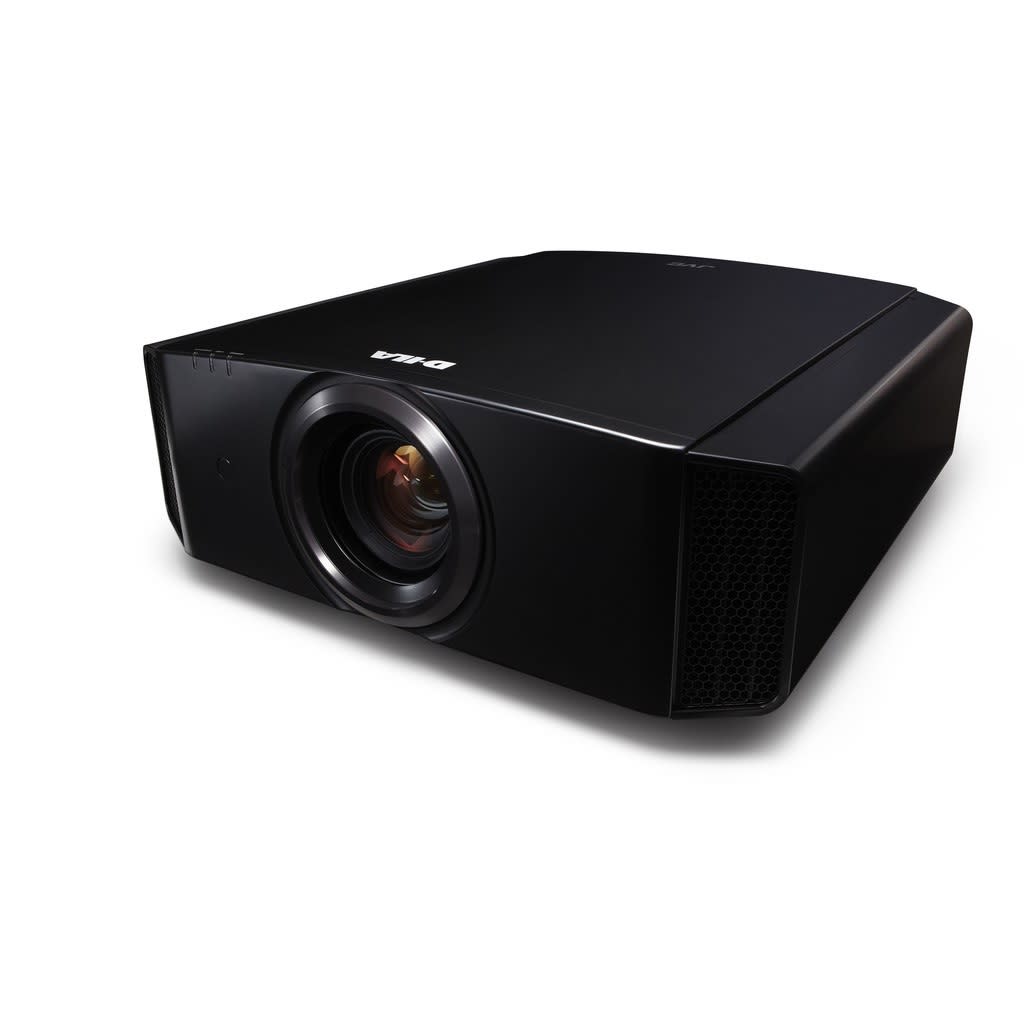 Check JVC DLA-X5900B price below:
add_circle
Suitable for ceiling mounts
add_circle
Comes with HDR and HLG formatting
add_circle
Reliable -- designed to work round-the-clock
remove_circle
Can feel heavy
Overview
The JVC DLA-X5900B is an excellent choice for ceiling-mounting, be it a conference room or a large hall.
Features
The ZK507-W showcases the new "4K e-shift5" technology that permits views of details even in the brightest highlights and darkest shadows, which in turn caters for a wider range of projection sizes. 
Performance
The projector's 1800 lumens is sure to project bright images which can be of HDR10 quality. Not only that, the Motion Enhance technology reduces residual images and blurring that are commonly found in fast-moving images of your favourite TV shows and movies. Combined with its capability to function 24/7, it proves itself to be a reliable device.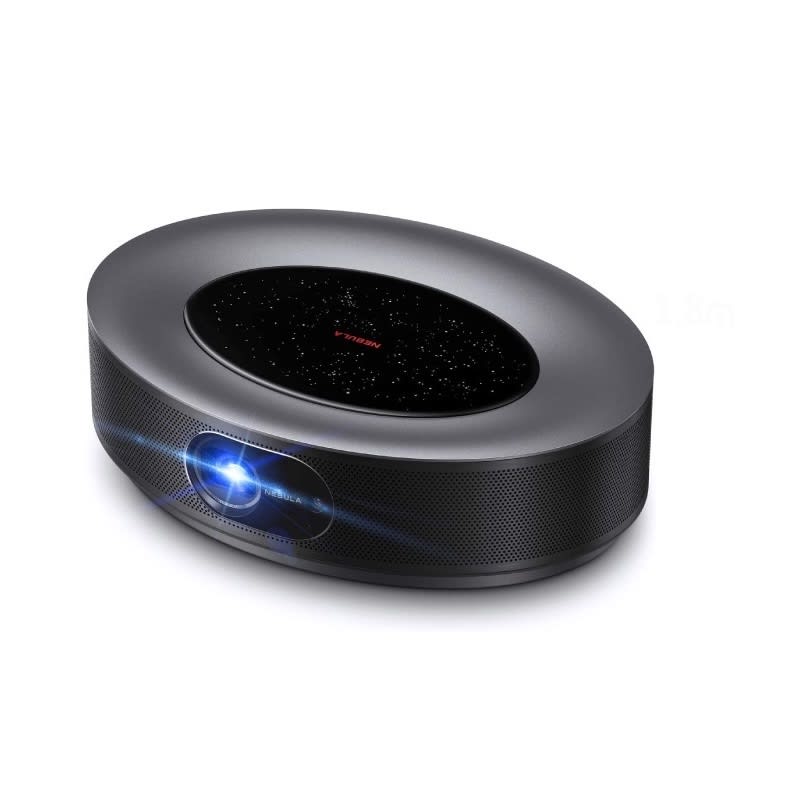 Check Anker D2150 price below:
add_circle
A handful of movie modes to choose from
add_circle
Smart flat, oval-shaped design
add_circle
Suitable brightness for a small family room
remove_circle
No optical zoom
remove_circle
Can't save custom picture settings
Overview
Grab some popcorn and watch your favourite movies with the Anker D2150.
Features
The D2150 incorporates Anker's self-developed Cosmos Max's 4K UHD image that projects HDR10 and HLG quality screening. For its light source, the LED with 1500 ANSI lumen has an expected life of 30,000 hours.
Performance
First-time users can feel more assured about its out-of-the-box colour accuracy and the projector is designed for easy portability from room to room while offering good-enough audio for a home cinema experience. With the built-in Android TV, enjoy over 5000 apps including Hulu, Disney+, HBO, and many more!
Why Go for A 4K Projector?
Apart from the sea of lower-resolution projectors, there are also screen rivals like 4K TVs that are vying for that exclusive home entertainment spot in your household. With that said, we think 4K projectors should be given a fair shot too.
High Resolution
4K devices have the second-highest resolution possible; just behind 8K. Yet they can provide an incredibly detailed picture, made possible via its over 8 million pixels. That value is quadruple the number of pixels in 1080p products, which are only composed of roughly 2 million pixels.
This makes 4K devices like projectors and TVs 4x clearer than their 1080p equivalents.
Large Screen Size
While 4K TVs are certainly on the same level with 4K projectors resolution-wise, the former has a fixed screen size, and larger screen sizes will warrant higher prices.
Most 4K projectors, on the other hand, allow users to adjust the projection size, up to sizes that are bigger than that of 4K TVs, or any TVs for that matter.
Great Picture Quality
4K projectors usually fetch a higher price than their lower-resolution counterparts, but with a pricier cost comes more features, including visual enhancers like HDR10 and HLG. Furthermore, 4K projectors tend to be brighter than lower-resolution models.
---
Conclusion
We hope this article inspires you to get a 4K projector of your own!
Related Articles: