Ditch those claustrophobic LED screens and get yourself a projector! Here, we list the best projectors you can find here in Malaysia, all specialising in certain purposes. 
Despite the varying price range and functions, this lineup has one universal goal, and that is to provide the best projection quality your money can buy. 
Some brands might sound more familiar than others, but we promise you; they can be just as good as those household names. Read on to learn more and decide for yourself.
---
List of 11 Best Projectors In Malaysia 2023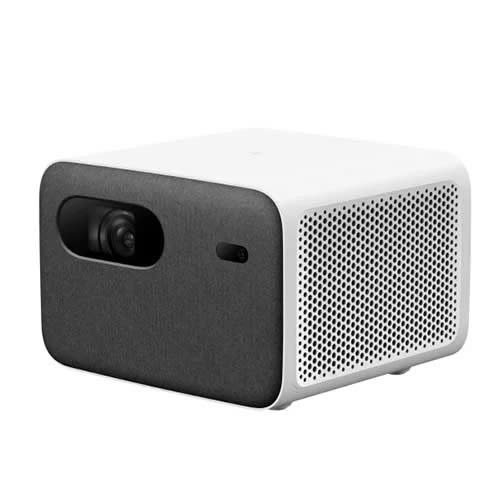 Check Xiaomi Smart Projector 2 Pro - Global Version price below:
add_circle
Has dual 10W full-frequency Hi-Fi speakers plus fine-tuning by an acoustic expert
add_circle
Smoothly displays 4K at 60Hz despite having 1080p native resolution
add_circle
Stunning imagery thanks to ultra-wide colour gamut and HDR10 support
add_circle
Diffuse scattering-enabled imaging technology provides eye protection -- great for long movie sessions
add_circle
Comes with Android TV 9.0
remove_circle
Global Version lacks some useful features that are available in its Chinese counterpart
Why It's Our Top Pick:
"Though the Xiaomi Mi Smart Projector 2 Pro only comes with a 1080p native resolution, it can display 4K content at 60Hz with incredible smoothness. 
Coupled with robust audio and smart entertainment, this feature-packed Android projector will certainly be appreciated by movie buffs and gamers alike."
Features:
With dual 10W full-frequency Hi-Fi speakers and precision tuning by Xiaomi's acoustic expert, the Mi Smart Projector 2 Pro can achieve frequencies as low as 60Hz with ease. For visuals, it has an ultra-wide colour gamut as well as HDR10 formatting.
Performance:
Its beautiful picture works alongside immersive sound quality to emulate a cinema-like setting. Furthermore, users would not have to worry about eye strain as it is fitted with technology that "softens" projections, bringing more comfort to the eyes. Perfect for binge-watching!
Check ViewSonic X10-4K price below:
add_circle
LED light source
add_circle
Has HDR10 format
add_circle
30000 hours with Normal Mode
add_circle
Integrates Harman Kardon speakers
add_circle
Has Bluetooth and complimentary WiFi dongle
add_circle
Portability is enhanced with premium leather handle and magnetic covers
remove_circle
Missing HLG support
remove_circle
Not as bright as laser-based models
If you're a movie junkie, then the ViewSonic X10-4K is a great choice for you.
Features:
Users can expect a mesmerising viewing experience as a result of the built-in Harman Kardon Bluetooth speakers, 4K native resolution and HDR10. Additionally, it has comprehensive connectivity, from HDMI 2.0 ports to a complimentary WiFi dongle for wireless content streaming.
Performance:
The X10-4K serves a sense of durability alongside a dash of posh with the clever incorporation of premium materials. Its handle and magnetic covers are made of leather whereas its optical system relies on high-quality glass for realistic imagery.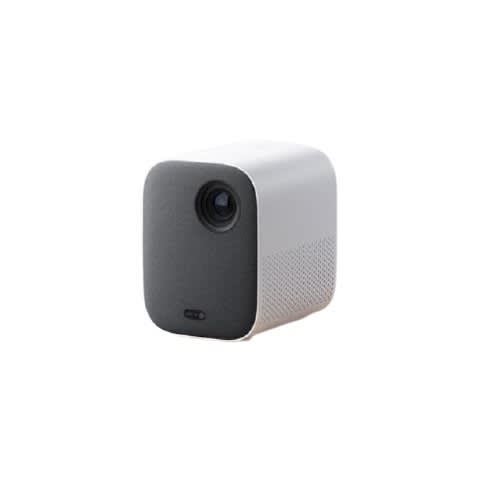 Check Xiaomi Mi Smart Compact Projector - Global Version price below:
add_circle
Low input lag and 60Hz refresh rate for smooth gameplay
add_circle
Comes with Dolby Audio and 4K resolution support
add_circle
Android TV 9.0 OS and on-board Google Assistant
add_circle
2.4GHz/5GHz WiFi plus Bluetooth support
add_circle
Lightweight and portable design
remove_circle
Global Version lacks some useful features that are available in its Chinese counterpart
Enjoy a memorable gaming experience with Xiaomi's Mi Smart Compact Projector.
Features:
The Mi Smart Compact Projector showcases Dolby Audio and 4K resolution support. For wireless connectivity, it has dual-band WiFi as well as Bluetooth functionality. If users are not into games, they can still make use of the integrated Google Assistant and Android TV 9.0 OS to look up a plethora of shows and apps.
Performance:
Low input lag and good refresh rate are important for smooth gaming, and the lightweight projector provides exactly that. Gamers benefit from the polished display, as lags can disrupt their rhythm and focus.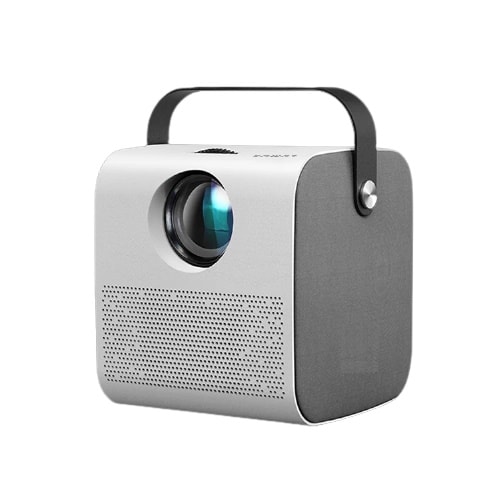 Check LUMOS RAY - Smart Version price below:
add_circle
Android TV 9.0 OS
add_circle
Supports FHD resolution
add_circle
Up to 150" projection screen
add_circle
Dual Dolby Audio speakers
add_circle
On-board YouTube and Netflix
add_circle
Integrates WiFi, Bluetooth, and screen mirror function
remove_circle
Smart Version incurs an additional cost compared to the regular variant
If you are on social media, you would have probably heard of LUMOS and their projectors.
Features:
While LUMOS RAY comes in two versions, we prefer the former, despite the additional cost. This is as it has built-in YouTube and Netflix, as well as WiFi, Bluetooth and screen mirror functionality. Its Android TV OS is pretty up-to-date too.
Performance:
It supports content of 1080p resolution, and users can crank the projection size up to 150". Moreover, it integrates two Dolby Audio speakers. With these features on hand, users are sure to achieve a theatre-like sensation at home, as many other users can attest to.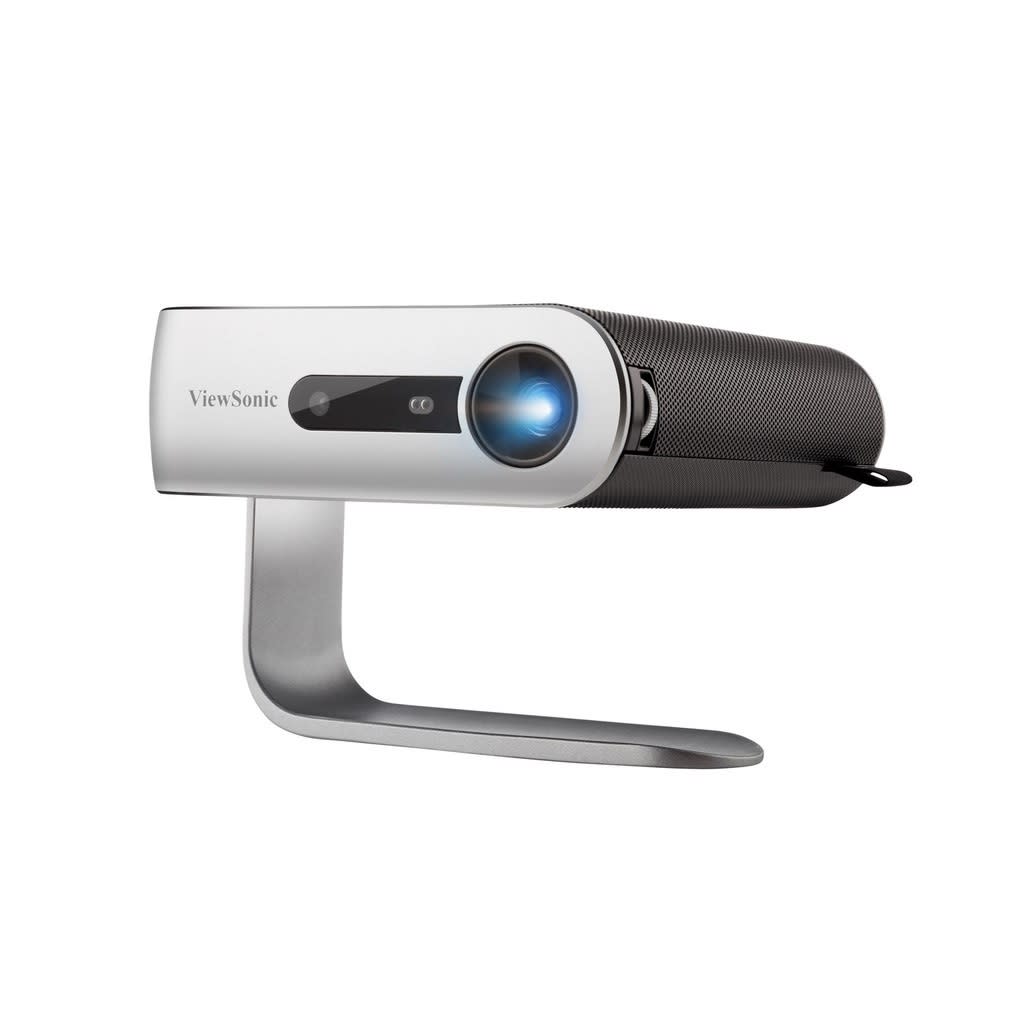 Check Viewsonic M1+G2 price below:
add_circle
On-board Wi-Fi
add_circle
Lens cover also works as a stand
add_circle
Instant projection upon uncovering the lens
add_circle
Fitted with Bluetooth Harman Kardon speakers
add_circle
Integrates ViewSonic's Cinema SuperColor+ technology
add_circle
Runs up to 6 hours -- extendable by charging via USB Type-C power bank
The palm-sized ViewSonic M1+_G2 is a versatile, award-winning mini projector.
Features:
The multi-functional metal stand doubles as a lens cover for dust-free storage, and uncovering the lens automatically turns on the projector. The M1+_G2 also integrates Wi-Fi, enabling wireless casting from smart devices alongside content projection from the on-board app centre.
Performance:
Cinema SuperColor+ technology brought by ViewSonic grants vivid imagery, whereas built-in Bluetooth Harman Kardon speakers solidify the viewing with great audio. Not only that, its small design makes it easy to carry around. If you travel frequently, this is the projector for you.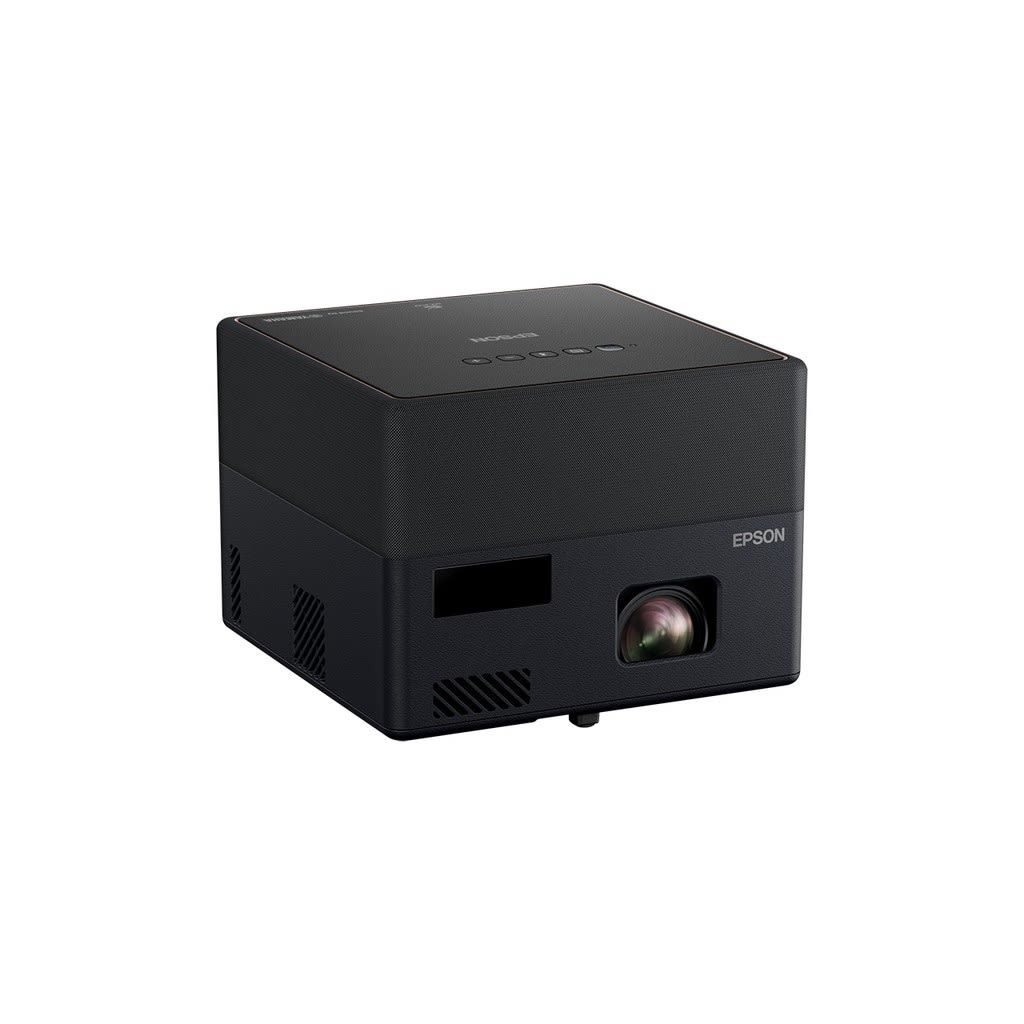 Check Epson EpiqVision Mini EF-12 price below:
add_circle
Features robust, custom-designed YAMAHA speakers that can act as a standalone speaker
add_circle
Remote control has dedicated buttons for smart and streaming features
add_circle
Compact and light for great portability; 20000-hour laser light source life
add_circle
Supports 4K resolution picture
add_circle
Has Android TV integrated
remove_circle
Quite pricey
The EpiqVision Mini EF-12 is an award-winning smart laser projector from Epson.
Features:
The projector is fitted with Android TV while its remote control features dedicated buttons for streaming and smart features. And to accompany the UHD-supported resolution, Epson equips it with custom-made YAMAHA speakers, which are powerful enough to operate as a standalone.
Performance:
A projector's laser is built to last the life of the projector. So users can fully utilise the EpiqVision Mini EF-12's approximate projection time of 20000 hours without a shred of concern about replacement bulbs. Also, its light and compact design make it portable.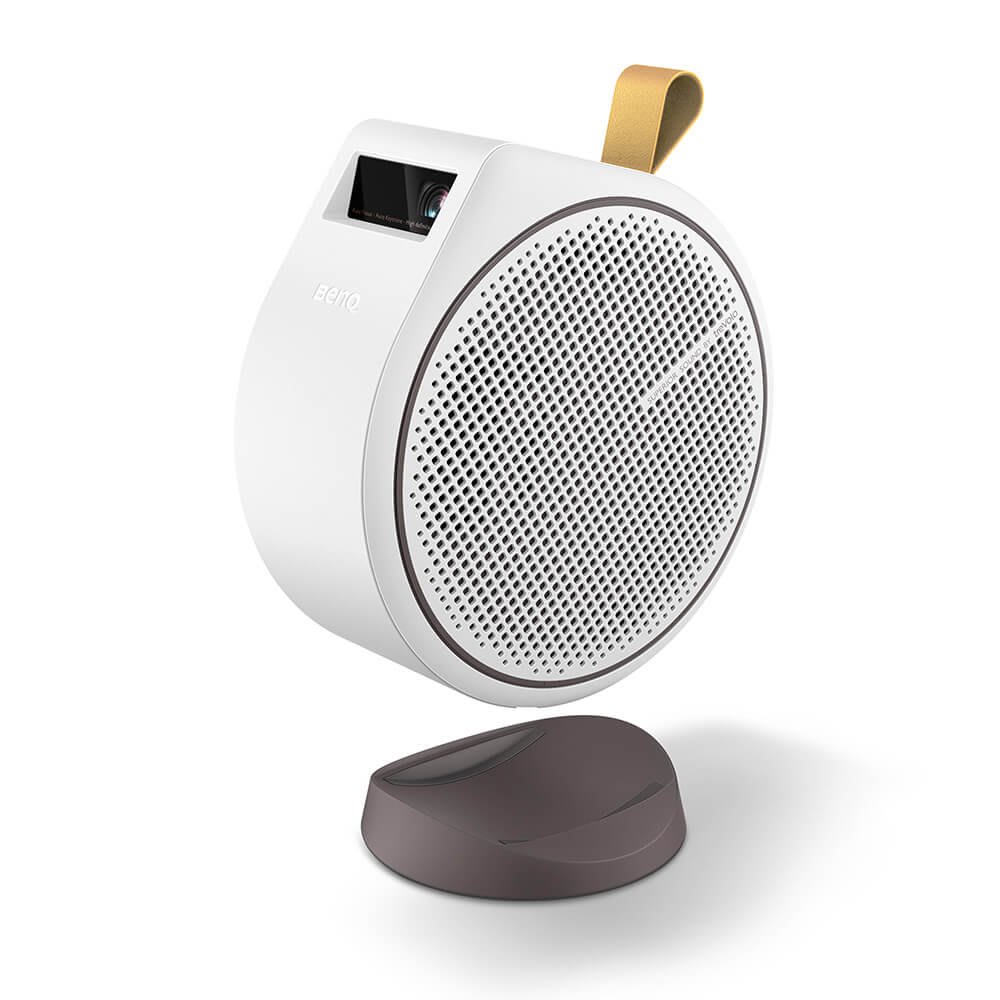 Check BenQ GV30 Portable Projector price below:
add_circle
Speakers provide good audio quality
remove_circle
Not a cheap gadget
Want to watch shows while lying down? This projector makes it possible! (though we wouldn't recommend you do that; bad for your eyes and all that jazz.)
Overview
You won't have to worry about your movie buffering due to WiFi problems with the BenQ GV30, as its dual-band connections will ensure it remains stable throughout. 
And, while it may be compact, it doesn't lack in features, with Airplay compatibility and built-in Chromecast offering seamless casting for users.
Furthermore, if you pair it with the stand it comes in, not only will it extend its battery life, but you can also rotate it to any vertical angle, even on your ceilings!
BenQ GV30 Specifications
Size:

12 x 19.6 x 18.5 (cm)(WxHxD)

Weight:

1.6kg

Brightness (ANSI lumens):

300

Native Resolution:

720p (1280x720)

Native Aspect Ratio:

16:9

Keystone Adjustment:

1D, (Auto) Vertical ± 40 degrees

Light Source Life:

20,000 hours

Bluetooth:

4.2

WiFi:

2.4G/5G

Speaker:

2x 4W

Interface:

2x HDMI, 1x USB-C DisplayPort

System:

Android 10.0
Who Is This For?
If space is a limitation for you to enjoy your favourite TV series on large screens, then this very portable and small projector can help you with that.
Check Xgimi Elfin price below:
add_circle
Good colour accuracy and brightness
add_circle
Viewing experience can be further personalised
Overview
The Xgimi Elfin mini projector is one of the best buys an avid movie watcher can have in their home. It offers great sound with the 2 Harman/Kardon speakers, so even without additional speakers, you can still get great quality sound.
Also, its 800 ANSI lumens brightness makes it one of the brightest portable projectors out there, which means you can project directly onto a white wall without the need for a dedicated screen!
Xgimi Elfin Specifications
Size:

5 x 19 x 19 (cm)(HxWxD)

Weight:

0.9kg

Brightness (ANSI lumens):

800

Native Resolution:

1920x1080

Native Aspect Ratio:

16:9

Keystone Adjustment:

Auto

Light Source Life:

30,000 hours

Bluetooth:

5.0

WiFi:

2.4G/5G

Speaker:

2x 3W

Interface:

1x DC, 1x HDMI, 1x USB

System:

Android TV
Who is this for
As this projector is not battery-powered, it's best suited for those who don't mind using only AC power. It can be a fun thing to have to amp up movie nights.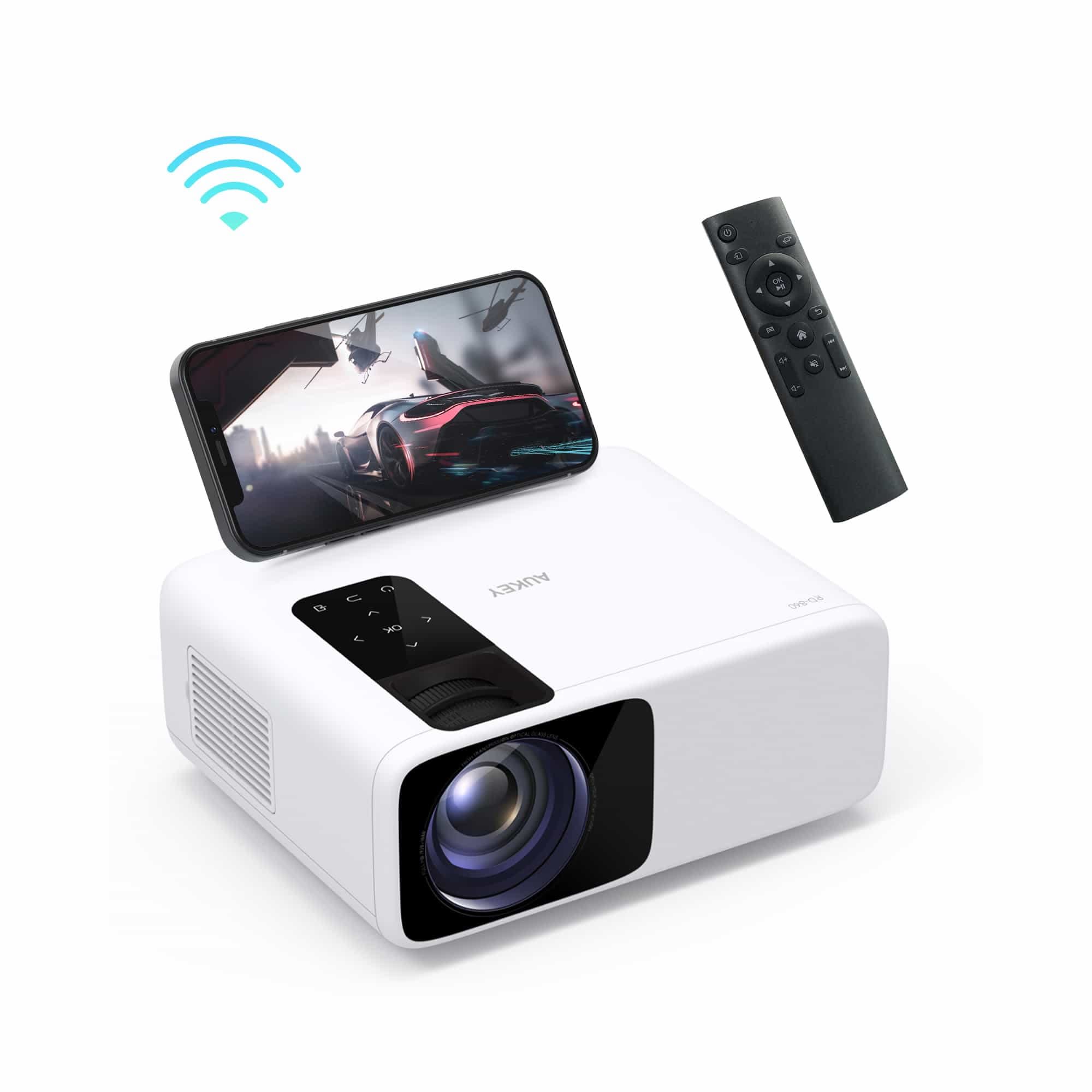 Check Aukey RD-870 Cinex S Lite price below:
add_circle
Reasonably priced
add_circle
Good for smaller spaces
remove_circle
Speakers have a volume limit
Finally, you won't have to squint to see those spreadsheets on the small screen anymore.
Overview
Sometimes, you find yourself needing a bigger screen for your office meetings, but there's no proper projector to do so. At a reasonable price, you can get the Aukey RD-870 Cinex S Lite to bring some better visuals to meetings!
It's easy to set up and doesn't take up too much space, while also having easy connectivity for anyone to join. As a basic projector to have in offices, it can serve as a quick but easy way to upgrade the workplace.
Aukey RD-870 Cinex S Lite Specifications
Size:

23 x19 x 9 (cm)

Weight:

1.2kg

Brightness (ANSI lumens):

250

Native Resolution:

1920 x 1080

Native Aspect Ratio:

16:9

Keystone Adjustment:

±15° 

Light Source Life:

50,000 hours

Bluetooth: 
WiFi:

Yes

Speaker:

Yes

Interface:

2x USB, 2x HDMI, AV

 
System:

Apple AirPlay, Miracast for Android, other WiFi direct broadcast services
Who is this for
It's great for workplaces that might require a basic projector for their meetings but do not want to unnecessarily invest in anything too expensive.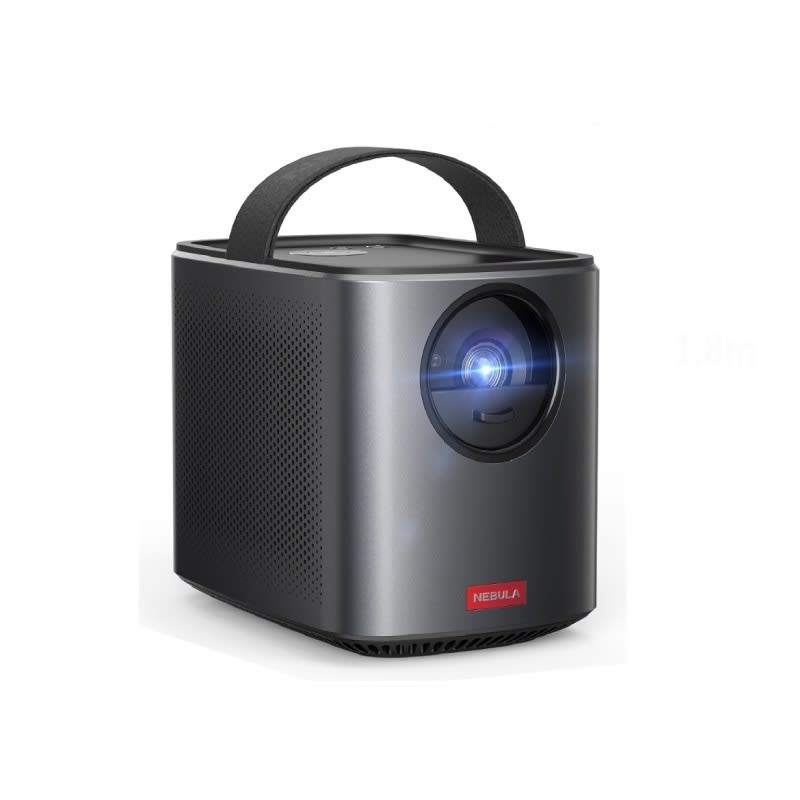 Check Anker D2323 Nebula Mars II Pro price below:
add_circle
Can be tripod mounted
add_circle
Easy to carry around
Movies under the stars, now made possible with this projector.
Overview
Do you love going outdoors and always wanted to enjoy watching blockbusters outside? Use the Anker D2323 Nebula Mars II Pro, one of the best portable projectors meant for the outdoors.
Its 500 ANSI lumens make it unsuitable for well-lit indoor use, but perfect for a dark outdoor environment, as the 10W speakers ensure that everyone will be able to hear even with no additional speakers.
Specifications
Size:

14 x 12 x 18 (cm)(HxWxD)

Weight:

1.5kg

 
Brightness (ANSI lumens):

500

Native Resolution:

1280 x 720

Native Aspect Ratio:

16:9

Keystone Adjustment:

Auto

Light Source Life:

30,000 hours

Bluetooth:

Yes

WiFi:

5Ghz

Speaker:

2x 10W

Interface:

USB, HDMI 1.4

System:

Android 7.1
Who is this for
Campers, outdoor enthusiasts, or even just backyard viewing parties, this portable projector is perfect for your needs.
---
FAQ:
- How to Choose a Good Projector?
The process of elimination is a great way to narrow down your options.
Here are a few key points you can consider.
Features: Necessary or Not?
First things first, the projector should meet your needs. List down features you are looking for and categorise them into needs and wants. For instance, you might want wireless connectivity options such as Bluetooth. 
Prioritise the ones with the characteristics you need.
Type of Room
Next, determine if the projector is suitable for the room you intend to use it in. Some projectors do not work well in brightly-lit environments due to low brightness levels. Others might work well in bright settings although their projection size might be affected. So do keep the room's surroundings in mind and cross out the less-fitting.
Budget
The big question. Eliminate options that are way over your budget. If there are options that are still slightly over the limit, do reconsider and ask yourself if the features are worth the extra cost.
Read also: How to Choose the Best Projector for Your Home Theatre
---
- 4K vs 1080p Projector
4K is, without a shadow of a doubt, higher in resolution in comparison to 1080p. But does it matter?
Sharpness
4K or UHD resolution brings forth a sharper and more detailed picture than 1080p, which is also known as FHD. With that said, 1080p is already very crisp by itself, so 4K might be an overkill, especially if you are sitting close to the projection.
Brightness
4K projectors tend to have a higher brightness level compared to 1080p ones, though this concept is not applicable for all devices. Hence, you will need to dive deeper into the specifications of the models and compare their lumens. The higher the lumens, the brighter the projector.
Cost
Higher resolution equals a higher price tag, contributing to the lack of 4K resolution in budget projectors. But if you can stomach the extra cost or have set aside some extra funds, then go ahead and make yourself the proud owner of a 4K projector!
---
- Do Projectors Have a Lifespan?
Yes, they do! For the most accurate approximate lifespan, it is best to look into the specifications that the manufacturer provides, whether it is on the web or on the packaging that comes with the projector. 
In general, LED projectors claim to have the longest lifespan with a rough estimate of 30000 hours. Laser projectors like the Epson EpiqVision Mini EF-12 tend to have an average of 20000 hours. Lamp projectors come in last, clocking in about 10000 hours.
But how long a projector can last, truly depends on how you use it and how well you maintain it. Non-stop usage will inevitably wear down the capabilities of the projector faster while environmental contaminants such as dust can cause a projector's bulb to overheat, reducing its lifespan.
Thus, take good care of your projector and keep it dust-free to save yourself the hassle of getting a replacement way before its potential expiration.
---
Conclusion
Brand popularity should not be the main factor in choosing a projector. While brand familiarity is a good start, it is wise to remain open-minded and go for a projector that is best suited for you, regardless of brand.
Related articles