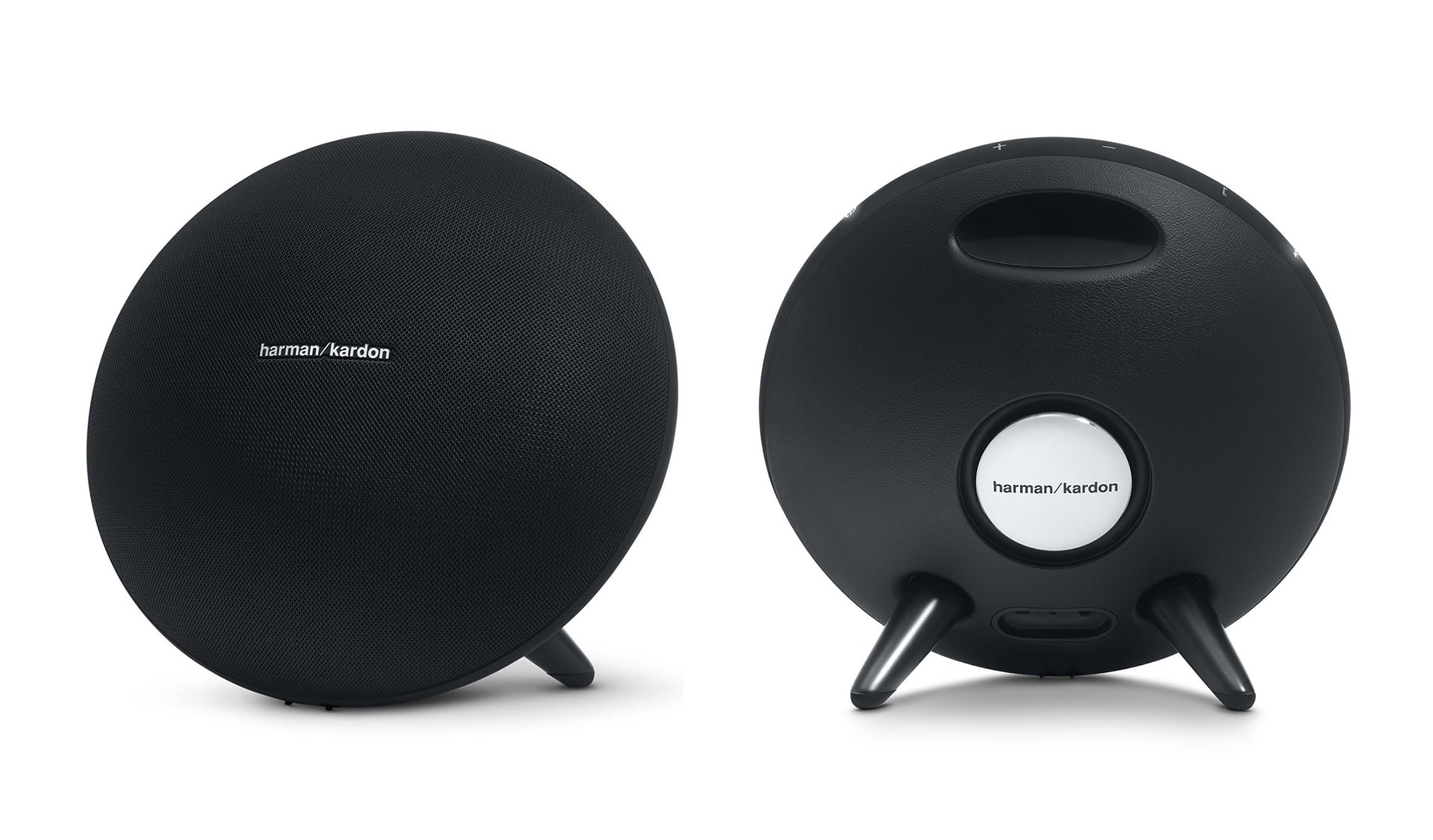 What is life without music? And what is music if we cannot share it with the people around us? Whether it's for fun & games during outdoor activities, a party by the pool, or simply a relaxing evening to chill and unwind, what will come in absolutely handy is a portable speaker. Here we will look at some of the speakers easily available in Malaysia that will help you live it up!
Best portable waterproof speaker with good bass for an outdoor party
Price from RM749.00
A brand synonymously associated with portable speakers, JBL has an awesome product; the JBL Charge 3. It is a high-powered Bluetooth speaker with the qualities of a powerful stereo and made with a durable casing. One of the features that you don't want to miss out is that the Charge 3 is waterproof! It can be submerged up to 1 meter of water for 30 minutes and it also serves as a power bank to charge up your other devices. The 6000mAh battery gives this product a playtime of 20 hours. If you are all about that bass, you may also like to hear that this product has 2 external passive radiators which will allow you to feel and see the bass. With all the features, the Charge 3 is what you want to be carrying with you to the pool or beach and more.
Best lightweight speaker for gym and vacation
Price from RM158.00
The SRS-XB10 is what you would seriously consider if you are looking for something compact but without compromising on the quality of sound. This water-resistant Bluetooth speaker boasts 16 hours of playtime and packs with extra bass for deep punchy audio. Its convenience is one of its main advantages, hang it from your belt, wear it around your neck during gym/dance, or have your music while you cycle, you can have it just about anywhere.
7 people added this to their wishlist
Best high-end speaker for laptop use at home
Price from RM593.00
This American brand is reputed for their home and car audio equipment. The Onyx Studio 3 portable Bluetooth speaker has Harman Kardon's iconic design and is made for high performance. Powered by quad drivers, the speaker will certainly fill your room with a full spectrum of sound. The dual microphone conferencing system gives you excellent clarity on calls. A fully charged battery has 5 hours of playtime.
Best budget portable speaker for golf and hip hop music
Price from RM79.00
JBL, a brand known for their sound clarity also has the JBL GO which is a compact and highly portable Bluetooth speaker, one you may easily fit into your bag or car glove compartment. Connecting through your smartphone's Bluetooth, you can also notice the excellent noise-canceling speakerphone when on call. This model comes with a strap-hook so you may easily attach a strap to it and wear around your neck as you move around. A full charge will have a playtime of 5 hours, ideal for you to share the beats with your gym mates, or just about nice for a day out with family and friends.
Best for car and laptop use for music
Price from RM58.80
Smaller does not always mean less impact. The X50 is a handy wireless Bluetooth speaker weighing only 142g but it comes with exceptional clarity of sound, impressive for its size. It has a playtime of 5 hours and it boasts a strong connectivity within a range of 30 feet. So now you can find yourself dancing away around the speaker while having your smartphone in your pocket.
Best for watersports and party by the beach, pool, and boat
Price from RM256.00
What's a good beat without good bass? The Sony SRS-XB20 gives you the extra bass with just a hint of a button. This water-resistant Bluetooth speaker also has dual passive radiators working simultaneously as full range stereo speakers. The SRS-XB20 has a playtime of 12 hours and can connect up to 10 devices which means that you and your friends can take turns to be the DJ during the party! Weighing 590g, this big boy sits steadily wherever you place it and is something you will want to have when out for outdoorsy sports and activities. Something you would want to have on your boat that you don't have to worry about the splashes.
Best rechargeable speaker with radio
Price from RM99.00
SonicGear, a Singaporean electronics company specializing in audio equipment has a new product which is the Pandora Neon 300 Dice (2017). This Bluetooth speaker and radio come with an inbuilt microphone with call answering functions. The 1800mAh rechargeable battery delivers a playtime of 6 hours. You can conveniently place this speaker and radio on your desk be it in the office or at home, the contemporary colors will make it standout pleasantly. This is something you also want to have with you for gym classes or for sports.
Best design with great sound quality
Price from RM139.00
This smaller than a pencil case Bluetooth speaker has a full aluminum body giving it the elegance and style to match the incredible audio quality it produces. It is compatible with many devices like smartphones, tablets, TVs, and laptops. When paired to your phone, the Mi Bluetooth Speaker would automatically pause the music when you're taking a call. This baby weighs only 270g and packs a battery that lasts 8 hours on a full charge, perfect for those long journeys.
Best for audiophiles who enjoy hi-fi features
Price from RM1,039.00
This Bluetooth speaker is slightly pricier than the rest, but not without reason. It comes with an aluminum body and is water resistant too. This 360˚ speaker fills your venue with surround sound and it gives everyone there the same awesome listening experience. Imagine yourself in a concert, and that immersive sound is what you'll get. You may take calls or play music all day long with this wonderful surround sound speaker with a battery life of 12 hours.
Best water-resistant portable speaker for gaming and iPod use
Price from RM499.00
This cute and bright colored waterproof Bluetooth speaker does indeed look like a sugarplum. It has a range of nearly 100 feet and has that fabric feel, one you will want to carry with you just about anywhere.
Disclaimer: The pricing shown is just a good indication of how much these products are worth. The prices could change based on the e-commerce promotions that are going on. If some of the products are not available, do email us at [email protected] Thanks!