Towering floor standing speakers isn't something that can be conveniently stacked on shelves. So if you're short on space, do consider scaling down your expectations and getting something a little more chunky.
Introducing bookshelf speakers, designed to be placed on top of other furniture for an ear-level audio experience. Some brands even provide dedicated stands for certain products! Interested? Here are our favourites.
Table Of Contents
---
Top 10 Bookshelf Speakers in Malaysia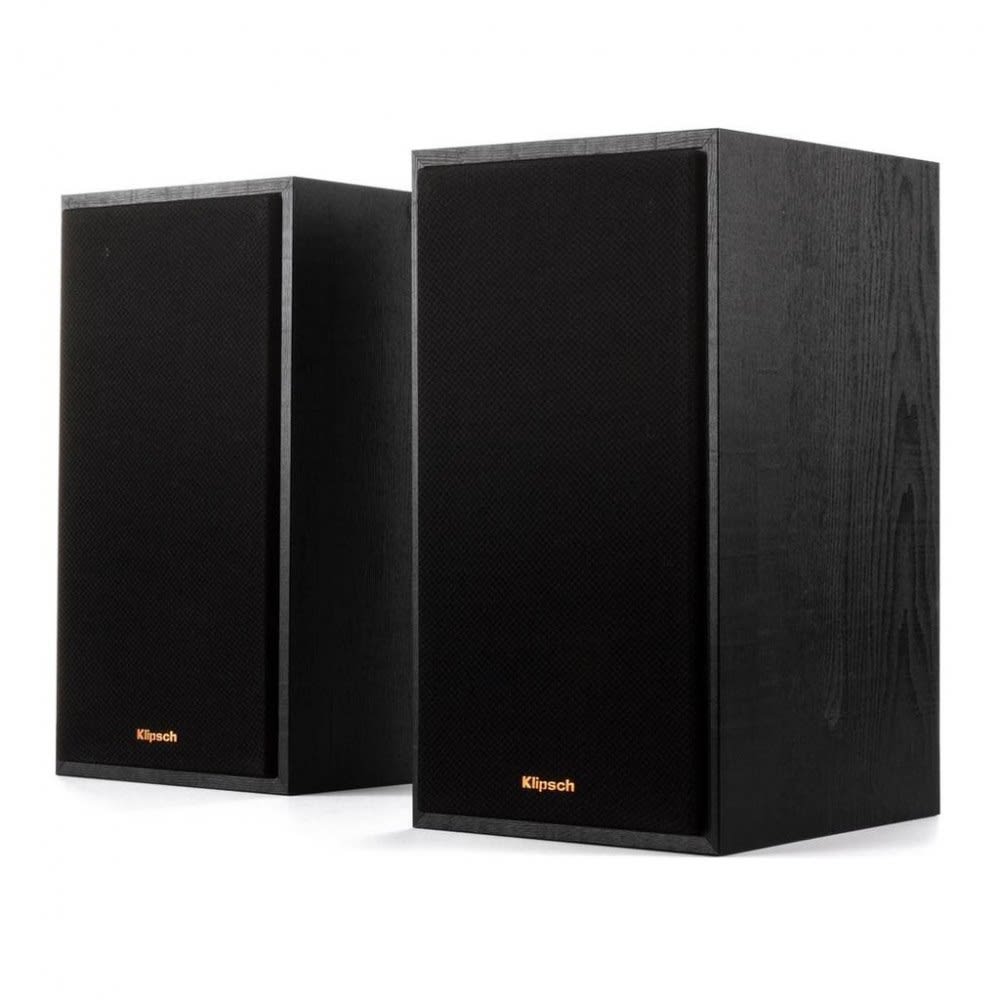 Check Klipsch R-51PM price below:
add_circle
Equipped with sub out
add_circle
On-board class D amp
add_circle
Versatile -- a myriad of connectivity points
add_circle
Bluetooth functionality and USB port for PC
add_circle
Enveloping sound -- large soundstage and nice imaging
add_circle
TV-ready -- digital optical input and 3.5mm port
add_circle
Has integrated phono pre-amp for turntables/record players
add_circle
Powerful bass no matter the volume with Dynamic Bass EQ
Why It's Our Top Pick:
"Klipsch's R-51PM is a highly versatile, powered speaker with extensive connectivity. With room-filling sound, a wide soundstage and great imaging, this is a speaker that should not be left out of consideration."
Features:
Users can hook the R-51PM up to the telly via its digital optical input or 3.5mm jack. It is also computer ready; it has a USB port and is Bluetooth-enabled. Meanwhile, vinyl enthusiasts can make use of its built-in phono pre-amplifier for their turntable.
Performance:
While it does have a sub out for a subwoofer addition, Klipsch promises that its Dynamic Bass EQ is sufficient to create a rich, robust bass regardless of volume. Plus, with its on-board amplifier, blockbuster explosions will never be more realistic and loud!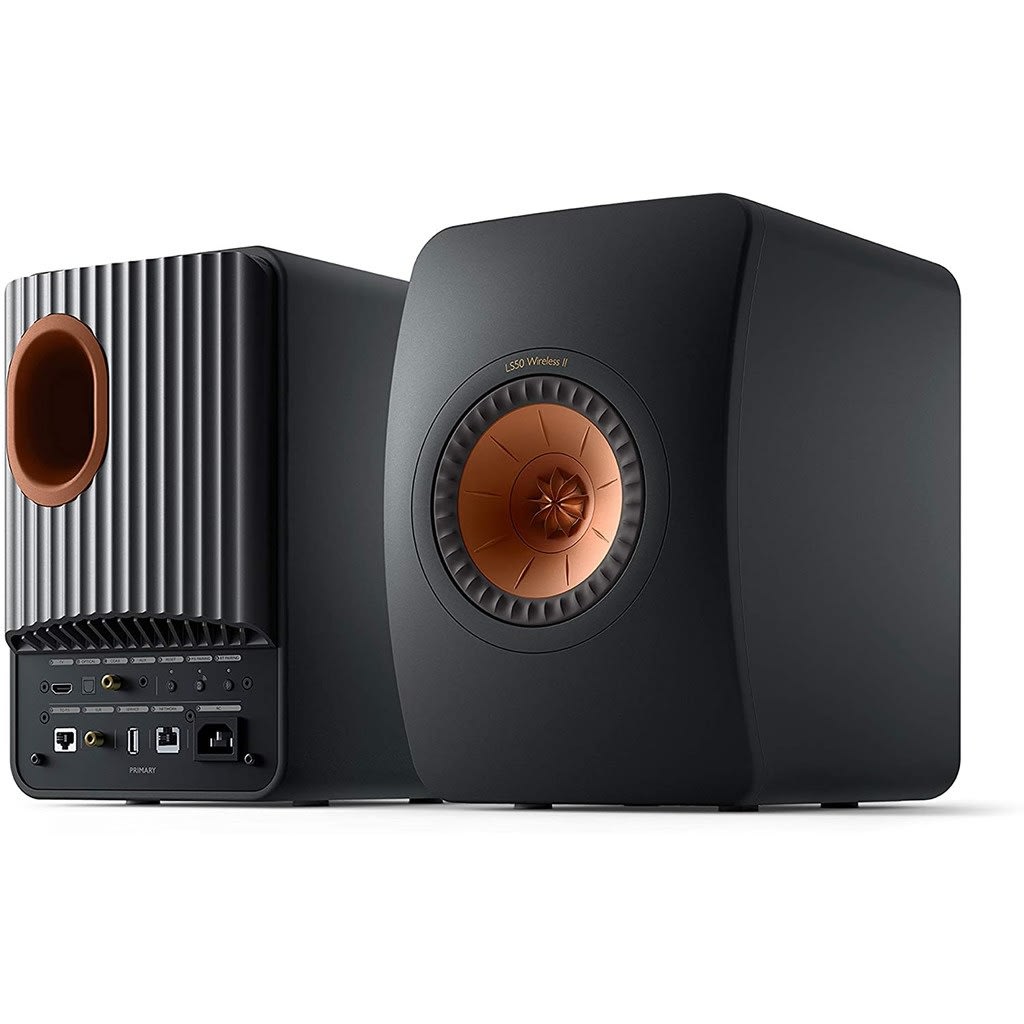 Check KEF LS50 Wireless II price below:
add_circle
Has built-in Chromecast
add_circle
HDMI eARC port is also present
add_circle
HiFi ready -- two classes of amplifiers within
add_circle
Wireless connections to audio sources AirPlay 2
add_circle
EQ personalisation is possible via KEF Connect app
add_circle
Has mounting inserts to place on dedicated KEF stand
add_circle
Incorporates KEF's technology that prevents 99% of unwanted distortions
remove_circle
Very pricey -- but of premium quality
The KEF LS50 Wireless II is the descendent of the revered LS50.
Features:
The premium speaker can wirelessly play audio from sources like AirPlay 2 and its on-board Chromecast, with an HDMI eARC port as a wired alternative. Additionally, it has mounting inserts to properly secure the speaker on KEF's separately available S2 floor stand.
Performance:
According to KEF, its proprietary MAT technology absorbs 99% of unwanted sounds. It is also HiFi ready, integrating class A/B and class D amplifiers -- generating a clean, detailed sound. Users can even tinker with EQ settings on the KEF Connect app for a more personalised experience.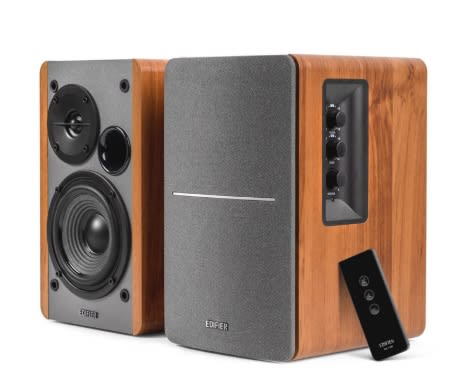 Check Edifier R1280DB price below:
add_circle
Straightforward bass, treble and volume knob adjustments
add_circle
Has front-facing bass reflex port - additional bass response
add_circle
Many connectivity options including Bluetooth and optical inputs
add_circle
Remote control allows input switching, volume and power adjustments
add_circle
Premium-looking MDF wooden enclosures suppresses acoustic resonance
remove_circle
Remote is quite small
On the other side of the price, spectrum is the budget R1280DB from Edifier.
Features:
The R1280DB's wooden enclosures are not for show, the fully MDF enclosures are poised to reduce acoustic resonance. Its connectivity is pretty comprehensive too, boasting Bluetooth, optical, coaxial and dual RCA inputs. 
Performance:
Users can conveniently switch inputs, toggle the volume plus power using its remote control, though its small size can pose a problem for large hands and misplacements. For EQ adjustments, users can easily utilise the three knobs on the side panel.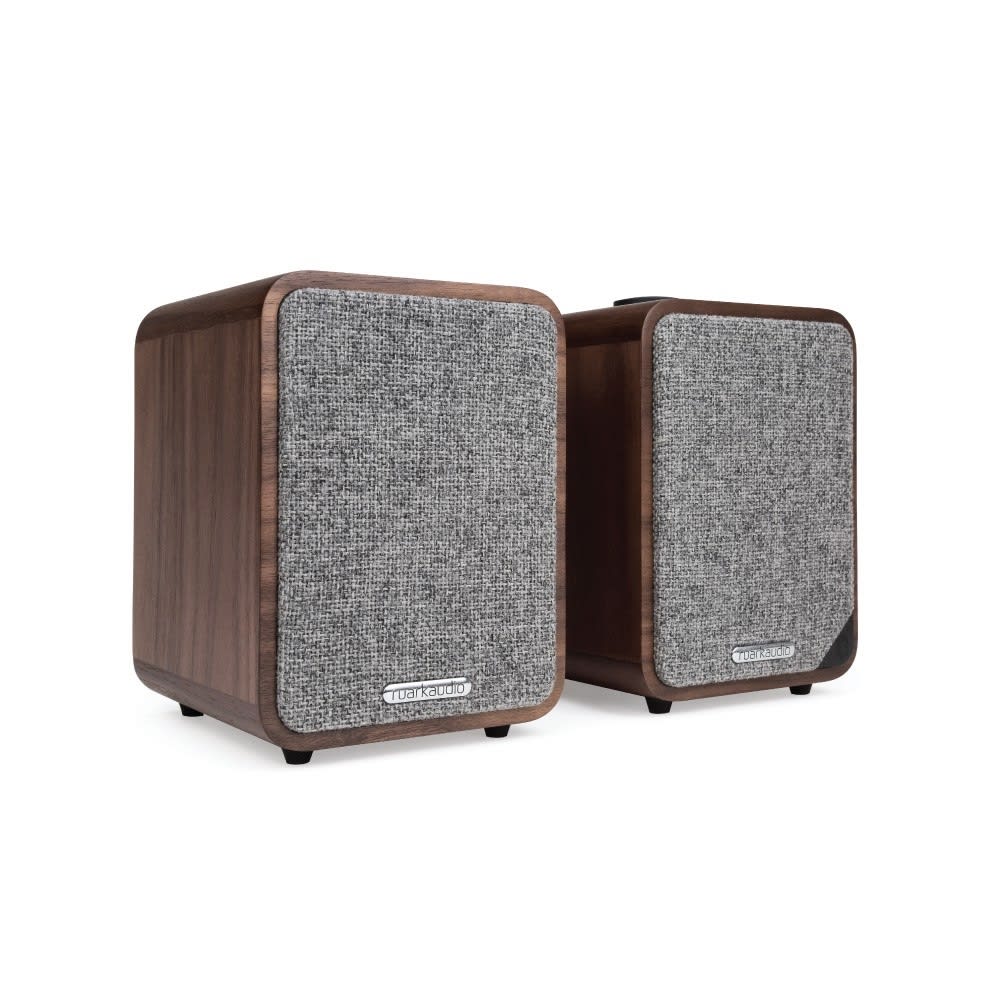 Check Ruark Audio MR1 Mk2 price below:
add_circle
Has a stylish, retro appearance
add_circle
Small size saves desktop space
add_circle
HiFi capable -- fitted with class A/B amp
add_circle
Has sub out -- can work with subwoofer
add_circle
Hook up to PC through 3.5mm, optical inputs or Bluetooth
add_circle
Auto mono operation enables right speaker to work singularly
remove_circle
No USB input
Not only is the Ruark Audio MR1 Mk2 visually stunning, its audio performance doesn't disappoint either.
Features:
Users can plug in the retro-looking speaker to their PC via the 3.5mm or optical port, or go wireless with its integrated Bluetooth. Interestingly, it can fly solo; the right speaker can function as a single unit tribute to its auto mono operation feature.
Performance:
The MR1 Mk2 incorporates a class A/B amp, signifying its HiFi capabilities. The presence of a subwoofer - made possible by its subwoofer output - will only further solidify its sound quality. Its compact size is also great for desktop use.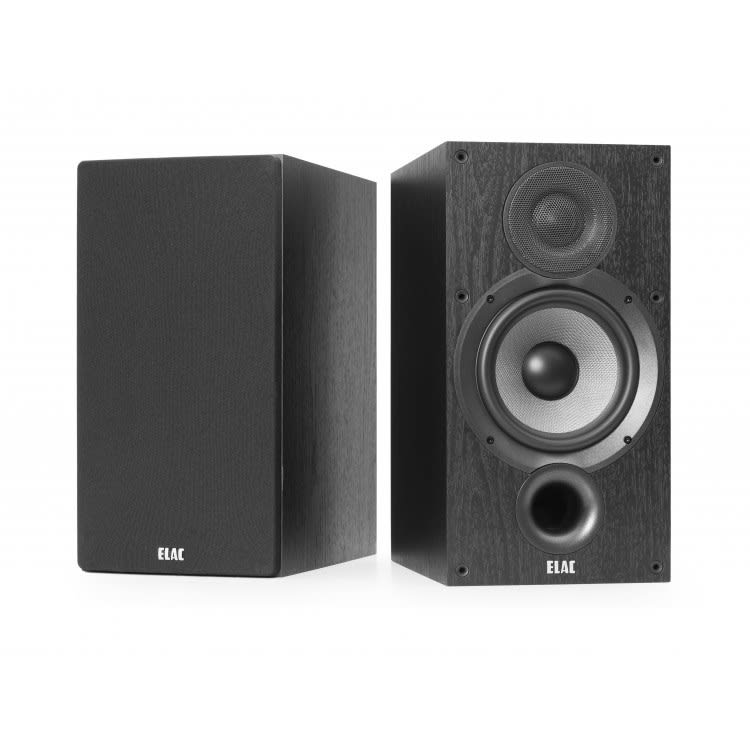 Check ELAC Debut 2.0 B6.2 price below:
add_circle
Filling bass with HiFi capabilities
add_circle
Front port opens up more placement opportunities without compromising audio
add_circle
Thick MDF cabinet with internal bracing -- reduce resonance
add_circle
Silk dome tweeter and aramid-fibre woofer -- latter said to be more rigid than typical cones
Add some punch to your music with the ELAC Debut 2.0 B6.2.
Features:
Alongside a silk dome tweeter is an aramid-fibre woofer which is said to be stiffer than regular polypropylene and paper cones. Meanwhile, the internally-braced enclosures are made of thick MDF to suppress cabinet resonance.
Performance:
Ample bass can be expected from this HiFi speaker. In addition, users welcomed ELAC's repositioning of the bass reflex port to the front of the cabinet, enabling users to place their speaker against the wall or bookshelves without affecting sound quality.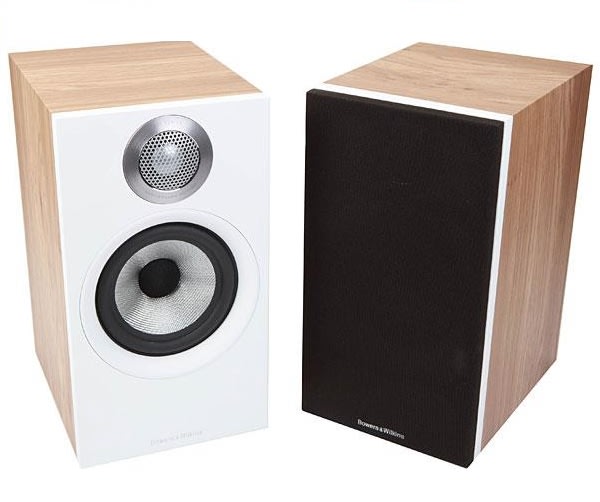 Check Bowers & Wilkins 607 S2 Anniversary Edition price below:
add_circle
Optimised crossover -- clearer sound
add_circle
Tight bass response and intricate audio
add_circle
Refined, Mundorf-treated bypass capacitors
add_circle
Has B&W's proprietary Continuum cone for midwoofer
add_circle
Decoupled double-dome tweeter -- prevents unwanted frequencies
Though Bowers & Wilkins' 607 S2 Anniversary Edition does not incorporate a midrange driver, it can still deliver with its midwoofer.
Features:
The aforementioned midwoofer is fitted with B&W's revolutionary Continuum cone whereas its double-dome tweeter is decoupled from the cabinet for the purest possible output. It also features improved bypass capacitors, treated by capacitor experts, Mundorf.
Performance:
With the capacitor upgrade comes a boost for its crossover capabilities, allowing it to efficiently churn out a clean, insightful sound. Furthermore, it offers a great bass response without slacking on the details throughout the rest of the frequency range.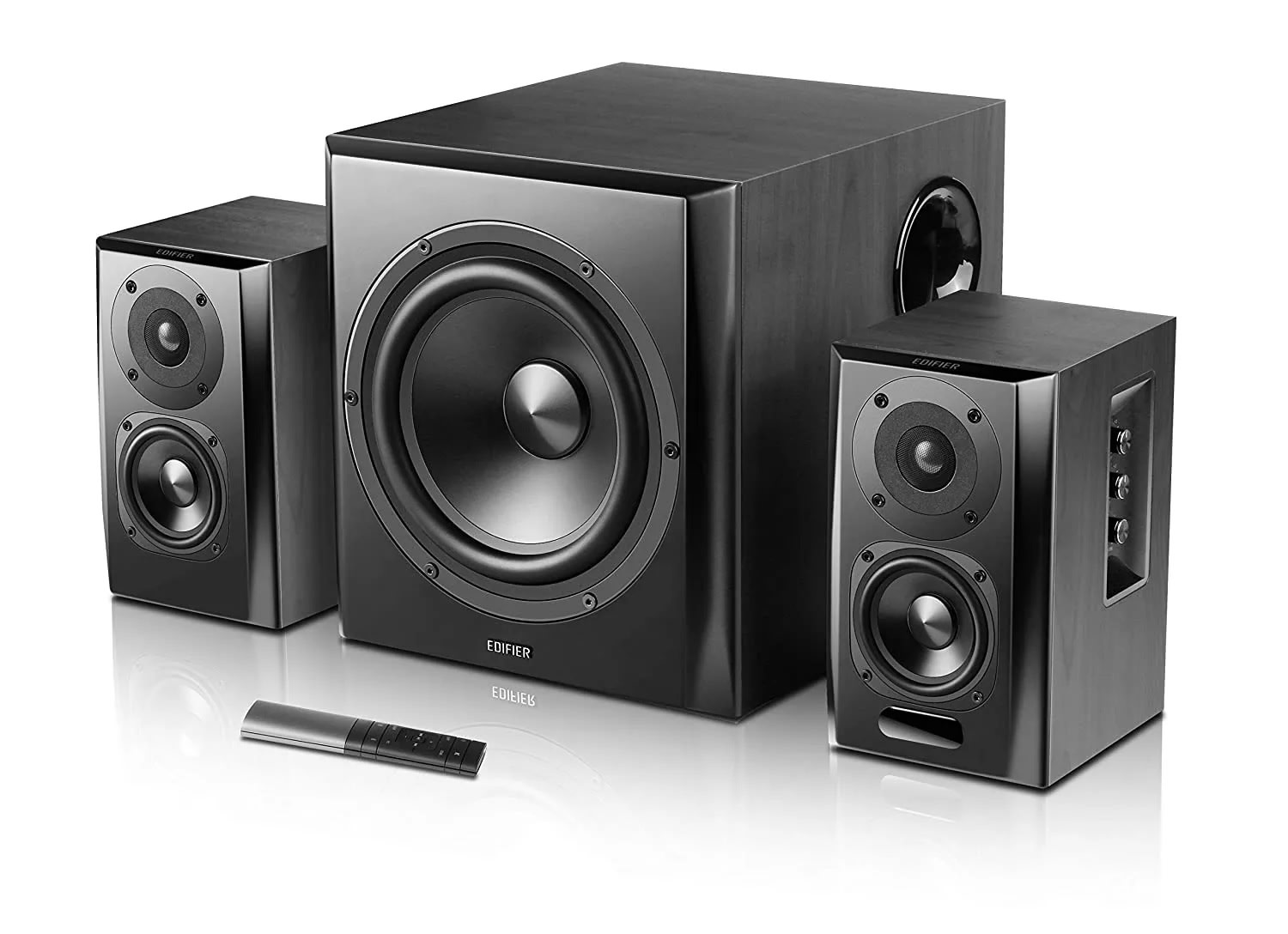 Check Edifier S351DB price below:
add_circle
EQ can be adjusted
add_circle
Active speaker system
add_circle
Subwoofer has 8" woofer
add_circle
Enhanced bass reflex port allows profound bass
add_circle
Various inputs -- Bluetooth, RCA, AUX, optical, coaxial
add_circle
Satellite speakers have titanium domes and aluminium diaphragms for tweeters and midrange drivers respectively
If you can't let subwoofers go, then we suggest looking at Edifier's active S351DB system.
Features:
Accompanying the 8" subwoofer are two satellite speakers, equipped with titanium domes for tweeters and aluminium diaphragms for midrange drivers. For connectivity, users can pick up to five different inputs: Bluetooth, RCA, AUX, optical plus coaxial.
Performance:
Thanks to its enhanced bass reflex port on its side panel, it is capable of producing deep, controlled bass. Should users feel like it, they can still fine-tune the bass, treble and volume levels using the dials on one of the satellite speakers.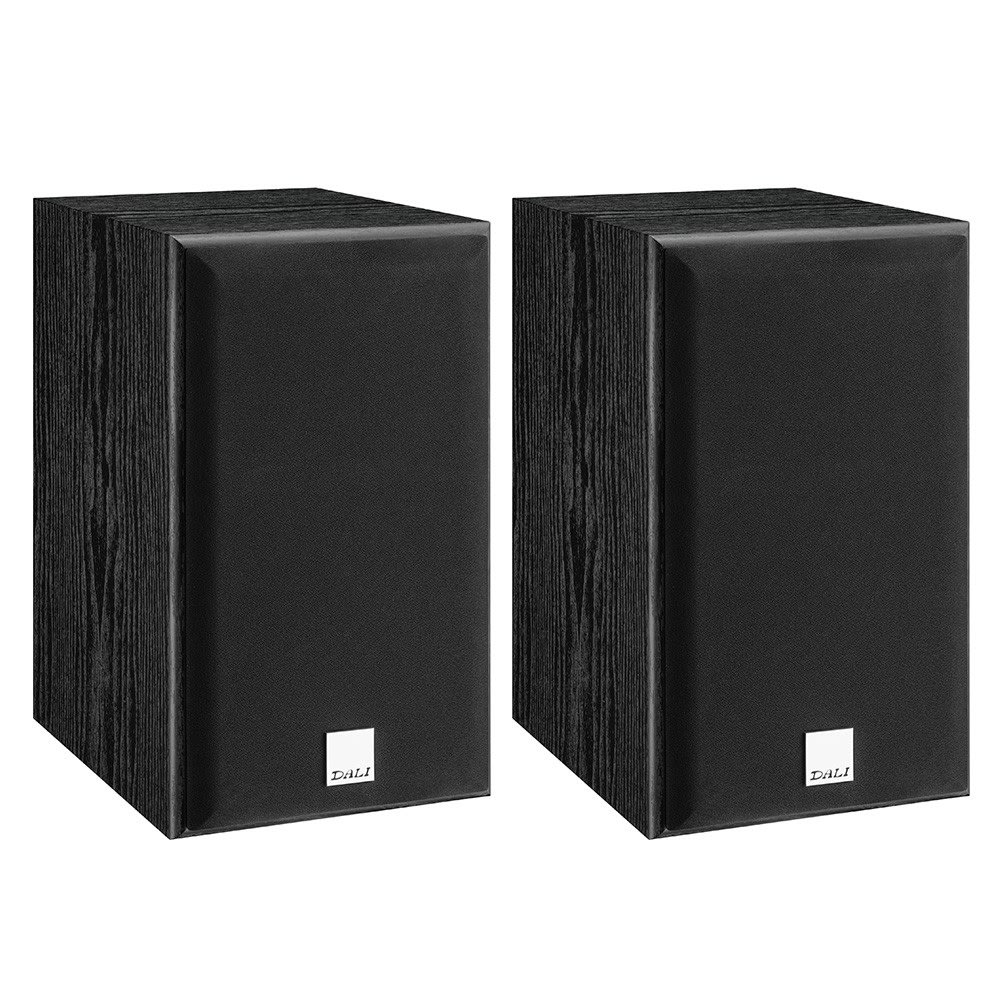 Check DALI SPEKTOR 2 price below:
add_circle
Super light fabric dome for tweeter
add_circle
Great audio for the money -- natural and detailed
add_circle
Passive speakers -- convenient to match with existing HiFi setups
add_circle
Clear, expressive renditions makes it favourable for classical music
add_circle
Signature DALI blend of fine grain paper pulp plus wood fibre for woofer
remove_circle
Needs a matching amplifier for best sound
Be it, Tchaikovsky or Beethoven, the passive DALI SPEKTOR 2 is sure to satisfy.
Features:
DALI adopts a mix of wood fibre and fine grain paper pulp for its midrange and bass cones, and this combination can be seen for the SPEKTOR 2's woofer. Its tweeter, on the other hand, is composed of an ultra-light fabric dome.
Performance:
The speaker renders a crisp yet fluid audio that has impressed classical music enthusiasts. It has an incredible sound quality for its price, producing authentic, articulate performances.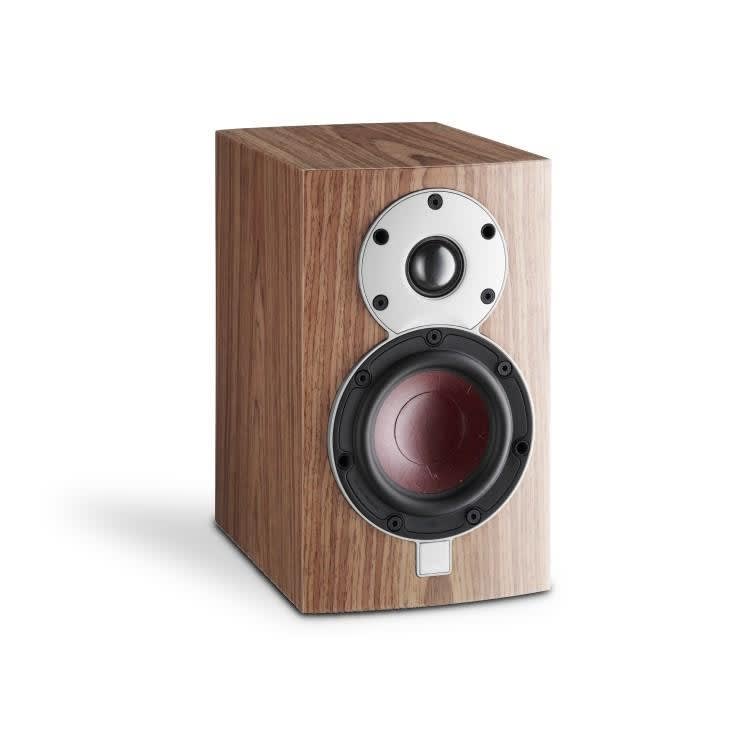 Check DALI MENUET price below:
add_circle
Relatively minute
add_circle
Stunning imaging and wide soundfield
add_circle
Four trims -- more options to match wall colour
add_circle
Has a bass reflex port integrated with its terminal tray
add_circle
Convenient for wall mounting -- universal DALI wall bracket alongside threaded inserts on cabinet rear
remove_circle
Pretty expensive
Although the DALI MENUET's compact size won't allow thumpy basses, it does make wall mounting a tad bit easier. 
Features:
Wall mounting is made simple with DALI's universal wall brackets as well as the fact that the speaker has threaded inserts on the rear of the cabinet. The brackets are even engineered to guarantee a decent gap between the wall and its built-in bass reflex port.
Performance:
Users reported outstanding imaging and beamy sound dispersion from the MENUET; important for wall-mounted speakers. Besides, with four finishes, users have a good variety of colours to work with.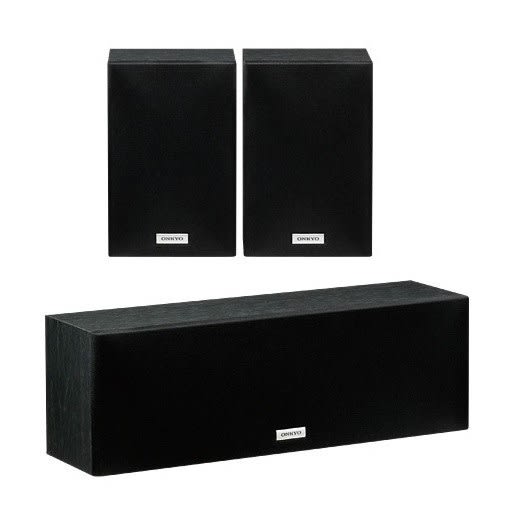 Check Onkyo SKS-4800 price below:
add_circle
Value for money
add_circle
Wooden cabinets -- well-balanced, coherent and warm tones
add_circle
Bass reflex port at the back provides auxiliary bass response
add_circle
Can be matched with the Onkyo SKF-4800 for an inch-perfect surround sound setup
Users feel that the Onkyo SKS-4800 combo has an unbeatable performance for the cash.
Features:
The SKS-4800 centre/surround speaker package consists of a centre speaker and two satellites. They can be partnered up with Onkyo's SKF-4800 tower speakers to achieve an immersive, precision-matched five-channel surround sound setup.
Performance:
The package has garnered positive reviews for its clarity, balance and warmth, which users pay tribute to its wooden enclosures. As a plus, an extra bass response can be expected as the centre speaker has a bass reflex port at the back.
---
Bookshelf Speakers vs Soundbar
Soundbars sure are tempting, but are they worth ditching bookshelf speakers for?
Size
A clear distinction between the two is the size. Traditionally, bookshelf speakers have a box-like appearance whereas soundbars have an elongated shape. Both can be bulky and hard to position so it is vital to ensure that your desired speaker can fit the allocated space. 
Sound Quality
Bookshelf speakers have an edge over soundbars in terms of audio quality. They provide a wider stereo spectrum in comparison to soundbars; the former's right and left speakers can be positioned far away from one another, something a soundbar is incapable of by itself. 
Bookshelf speakers also tend to come with bigger drivers for better frequency response. However, soundbars of superb quality can match the performance of bookshelf speakers.
Price
By itself, soundbars are typically cheaper than their bookshelf counterparts. Nevertheless, the incorporation of high-end technology and materials along with the addition of supporting devices such as rear speakers and subwoofers to either product will significantly rack up the cost.
---
Conclusion
Regardless of which speaker you end up going for, we hope this article has aided you in your pursuit of the best speaker.
---
Related articles: