Looking for a soundbar-free, room-filling audio experience? Then do consider getting floor standing speakers, otherwise known as towers. Some might even argue that the latter has the better performance among the two.
But what are the best floor standing speakers in the market right now? We believe that we have solved this query for you. Check out our list of the best floor standing speakers.
---
Table Of Contents
---
 Top 10 Floor Standing Speakers in Malaysia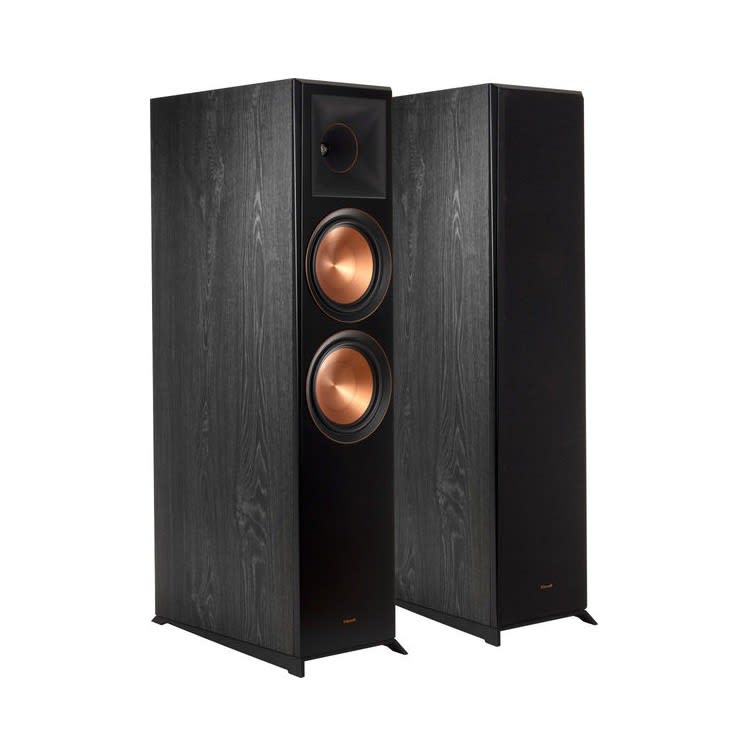 Check Klipsch RP-8060FA price below:
add_circle
Drivers are light and rigid
add_circle
Has Klipsch's proprietary Cerametallic woofers
add_circle
Cast aluminium feet give off a modern look while reducing resonance
add_circle
Integration of elevation channel allows for maximum Dolby Atmos utilisation;
add_circle
Titanium tweeter -- powered by self-developed Tractrix horn technology for less artificial-sounding reverb
remove_circle
Relatively expensive
Why It's Our Top Pick:
"Klipsch is a well-established speaker company from the USA with a 75 year legacy under its belt. Each one of its speakers is built on four basic principles, which its founder believed are the key to making a great speaker.
The RP-8060FA is a part of Klipsch's Reference Premiere line. Speakers in this series are equipped with flagship technology that can easily set them apart from the rest of the herd."
Features:
The RP-8060FA's titanium tweeter works alongside Klipsch's self-developed Cerametallic woofers to deliver a low-distortion and smooth sound. The former is further bolstered by Klipsch's proprietary Tractrix horn technology that lessens any undesirable reverb for the most realistic audio.
Performance:
To bring out the full potential of Dolby Atmos, Klipsch has thoughtfully installed an elevation channel, enabling sound to reflect off ceilings, creating an enveloping audio experience. Moreover, its contemporary cast aluminium feet reduce resonance - generally avoided in loudspeakers.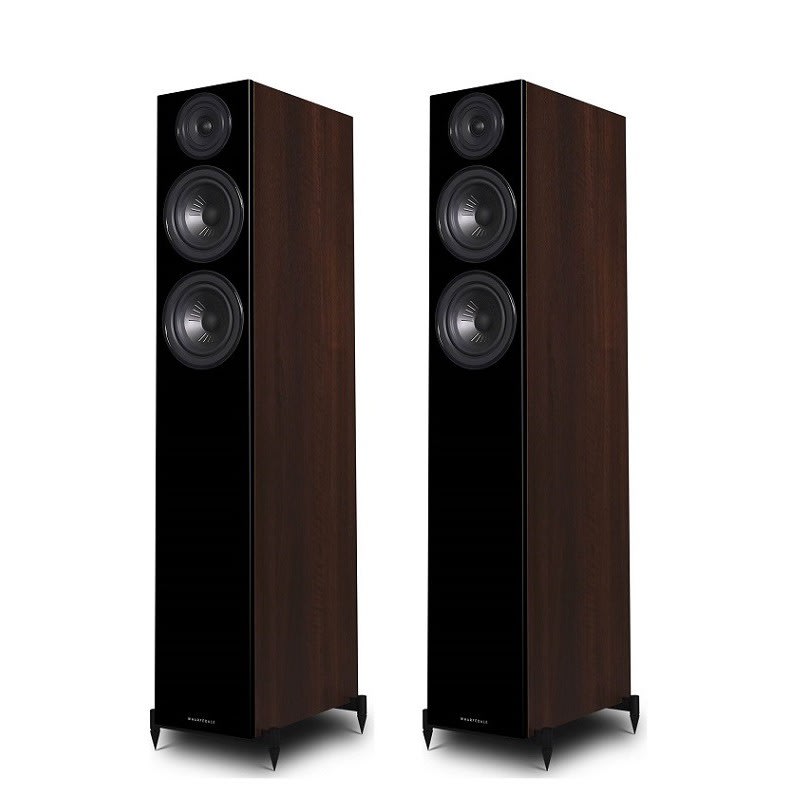 Check Wharfedale Diamond 12.3 price below:
add_circle
Four trims to pick from
add_circle
Tweeter is made of woven polyester
add_circle
Has an optimised brace built based on computer simulations within the cabinet – lessens resonance
add_circle
Self-developed Klarity formula for cone material in the midrange and bass drivers -- makes them light and rigid -- ribs for additional stiffness
From the budget brand, Wharfedale comes the highly-refined Diamond 12.3.
Features:
The cone material of the midrange and bass drivers is a Wharfedale proprietary blend of polypropylene and mica, ensuring a light, rigid form. Ribs are added to further stiffen them. Not to forget, the speaker has a tweeter made of woven polyester.
Performance:
The speaker comes in four colours, from a minimalistic white to a bold walnut finish. Not only that, the implementation of an intelligently-modelled brace in the Diamond 12.3's cabinet allows for an optimised reduction in resonance.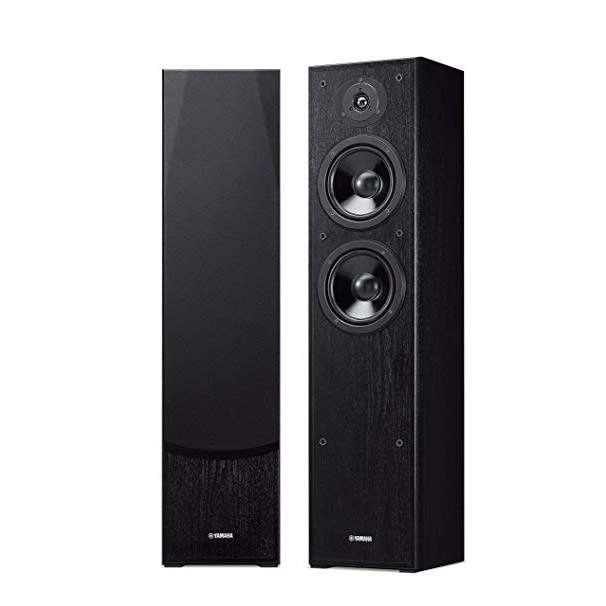 Check Yamaha NS-F51 price below:
add_circle
Removable grille
add_circle
Soft dome tweeter
add_circle
Wooden circuit boards for best possible audio
add_circle
Rounded edges plus bracing system -- detailed with less resonance
You won't have to burn a hole in your pocket with the Yamaha NS-F51.
Features:
The NS-F51 is a two-way speaker with two woofers and one soft dome tweeter. The cabinet has rounded edges to reduce diffraction, thus allowing for a more detailed sound. There is a bracing system in place as well, suppressing cabinet resonance.
Performance:
Users enjoyed the powerful bass from the bass reflex speaker. They also liked the fact that it has a removable grille for optional cone protection. Additionally, Yamaha went out of its way to use wooden circuit boards to preserve sound quality!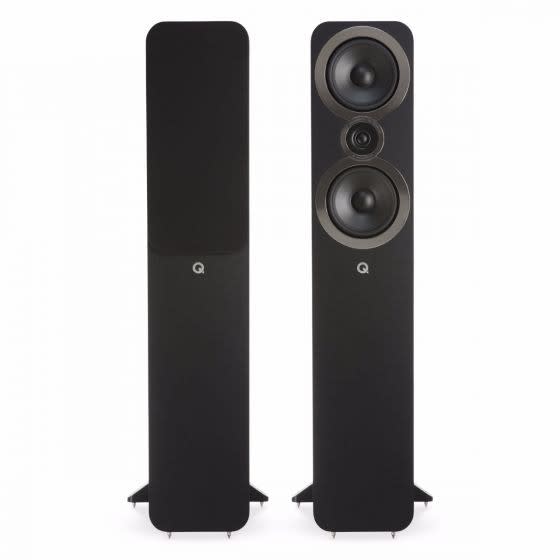 Check Q Acoustics 3050i price below:
add_circle
Smooth, clear audio
add_circle
Own HPE technology reduces cabinet resonance
add_circle
Sleek design is accompanied by 4 minimalistic colours
add_circle
Proprietary P2P braces boosts cabinet stiffness -- more accurate soundstage
Get the best out of your favourite hits with the highly-acclaimed Q Acoustics 3050i.
Features:
In a bid to suppress cabinet resonance, Q Acoustics integrated its HPE technology, first introduced in its higher-end models. Meanwhile, its self-developed P2P bracing increases the cabinet's rigidity for a more precise soundstage.
Performance:
It excels in the area of audio; the music comes off cleanly and clearly. For personalisation, the sleek two-way speaker is conveniently available in four modern-looking finishes, giving a better chance for a nicer blend-in with existing decor.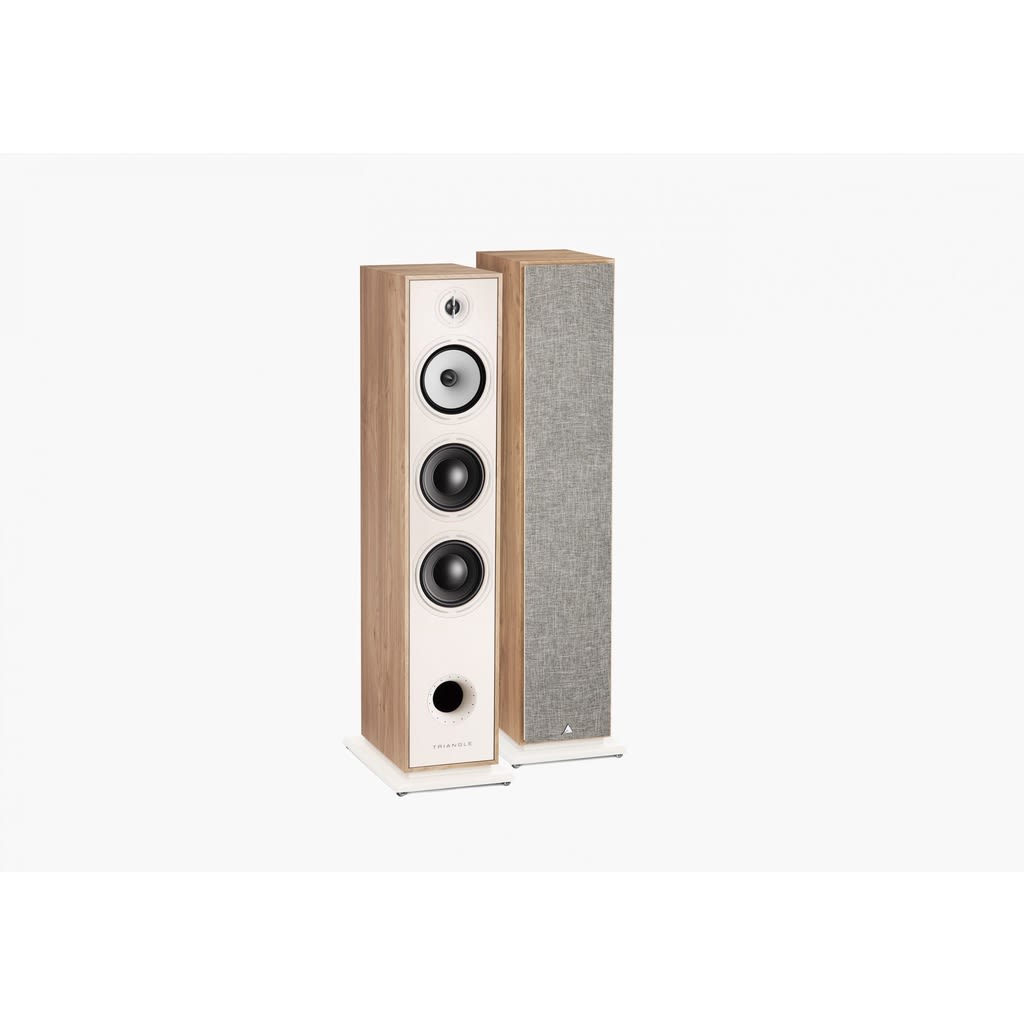 Check TRIANGLE Borea BR08 price below:
add_circle
Three-way design
add_circle
Built with Hi-Fi purposes in mind
add_circle
Stiff fibreglass cones for woofers -- robust bass
add_circle
Rigid cellulose paper membrane for midrange driver -- realistic tones
add_circle
Tweeter incorporates EFS system -- diffuses audio throughout the room
Match your amplifier with this made-for-HiFi speaker.
Features:
It is a three-way speaker, complete with two woofers, a midrange driver and a silk dome tweeter. The cones of the woofers are made of rigid fibreglass whereas the midrange driver has a stiff cellulose paper cone, a feature unique to TRIANGLE.
Performance:
The Borea BR08's one-of-a-kind paper membrane provides tones that sound natural to the ear. Fibreglass membranes allow for impactful bass. The tweeter on the other hand enables a flowy sound diffusion throughout the room, thanks to its EFS system.
Check ELAC Debut 2.0 F6.2 price below:
add_circle
Silk dome tweeter
add_circle
Can be used for turntable setups
add_circle
Smoother, extended low-frequency response
add_circle
Three woofers with stiff aramid-fibre membranes
add_circle
Thick MDF exterior -- bracing system further reduces cabinet vibrations
Vinyl enthusiasts will certainly appreciate the dynamics of ELAC's Debut 2.0 F6.2.
Features:
The Debut 2.0 F6.2 boasts not one, not two but three woofers. Its woofer cones are designed using woven aramid fibre for more strength while its tweeter cone is made of silk. To top it all off, cabinet vibrations are suppressed by its braced, thick MDF cabinets.
Performance:
ELAC claims that its aramid-fibre material is superior compared to regular polypropylene or paper membranes as it allows for cleaner audio with extended low-frequency response.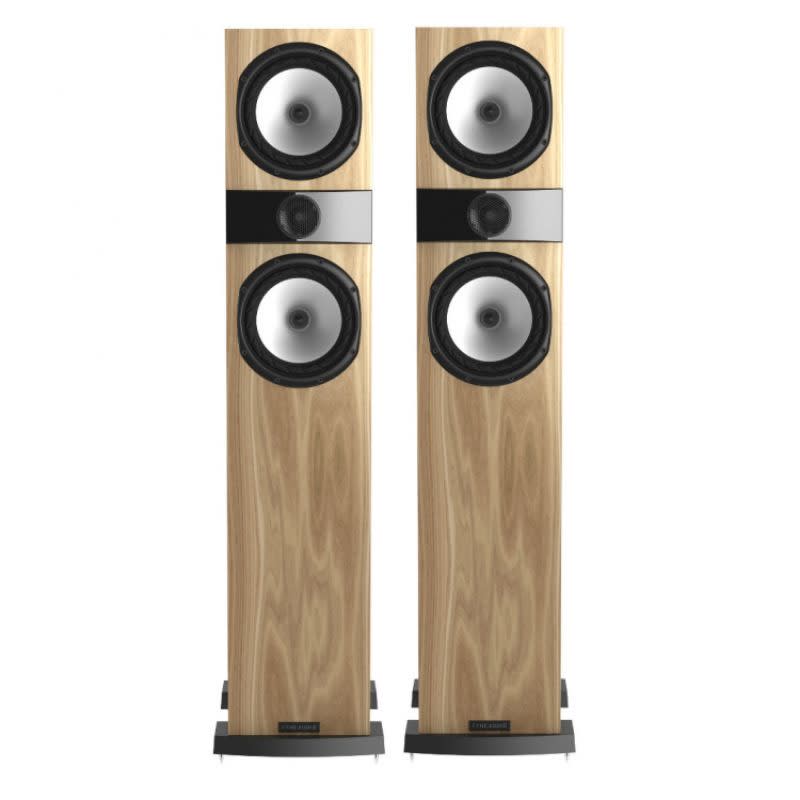 Check Fyne Audio F303 price below:
add_circle
Has an elegant feel
add_circle
Smooth sound dispersion
add_circle
Lots of bass plus big sound
add_circle
Performs excellently in large rooms
add_circle
D'Appolito configuration -- one tweeter positioned between two midwoofers
remove_circle
Plastic stands
Fyne Audio's F303 will produce some fine audio that's for sure, even bass-heavy ones!
Features:
The F303 utilises the D'Appolito driver configuration, which requires its polyester tweeter to be sandwiched between two multi-fibre midwoofers - not to be confused with midrange drivers. Disappointingly, its stands are reportedly made of plastic; a negative of the otherwise neat design.
Performance:
The D'Appolito configuration is specifically chosen to offer a clean audio dispersion and widen what Fyne Audio calls the "sweet spot". Users loved the bountiful bass and powerful sound, so full that they felt it would shine best in spacious rooms.
Check DALI OBERON 5 price below:
add_circle
Four colours to choose from
add_circle
Tones are intricate yet organically expressive
add_circle
Ultra-light tweeter -- wave weave fabric dome
add_circle
Good for small rooms -- compact size does not take up too much space
add_circle
Midwoofers are rigid and light -- cones have wood fibre plus fine grain paper pulp
Limited space? Give DALI's compact OBERON 5 speaker a shot.
Features:
DALI promises a stiff, light structure for its midwoofer pair, with cones composed of wood fibre and fine grain paper pulp. This lightweight approach is also present in the engineering of its tweeter membrane; the wave weave fabric has less than half the weight of regular domes.
Performance:
Its small dimensions meant that it can fit well in smaller-sized areas, and with four available trims, blending in will not be much of a task. Audio-wise, the OBERON 5 is said to be highly expressive, producing sound with a detailed yet organic flow.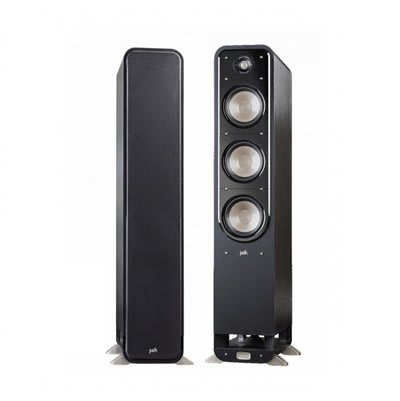 Check Polk Audio S60 price below:
add_circle
Clear, life-like soundstage
add_circle
Great audio, from the lows to the highs
add_circle
High-resolution Terylene dome tweeter
add_circle
MDF cabinet is said to be resonance-proof
add_circle
Three midwoofers -- polypropylene with mica reinforcement
add_circle
Works with many Dolby and DTS surround sound technologies
Miss the theatres? Let Polk Audio's S60 alleviate some of that twinge.
Features:
Its non-resonant MDF cabinet is fitted with three mica-reinforced polypropylene midwoofers plus a high-resolution Terylene dome tweeter. Furthermore, it is compatible with many Dolby and DTS surround sound technologies.
Performance:
Users lauded its incredible sound performance, registering energetic highs, balanced midrange tunes as well as solid bass during movies. They felt that it offered a room-filling soundstage too, with enough realism and clarity for a great cinema-like ambience.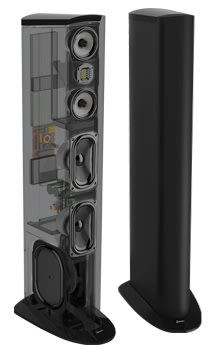 Check GoldenEar Triton Two+ price below:
add_circle
Even audio emphasis, particularly in the midranges
add_circle
Two built-in subwoofers -- powered by 1200W class D amp within
add_circle
Tapered design enables it to stand out while providing better imaging
add_circle
D'Appolito configuration -- midwoofers and tweeter has self-developed optimisation technology incorporated
remove_circle
Very expensive
Craving for extra bass? Get the subwoofer-integrated GoldenEar Triton Two+.
Features:
Alongside its D'Appolito configuration, the Triton Two+ has two subwoofers on-board, boosted by a built-in 1200W class D amplifier. To optimise the midwoofers and tweeter, GoldenEar incorporated their proprietary MVPP and HVFR technology respectively.
Performance:
Unsurprisingly, the tower produces a compelling amount of bass. It also excels in maintaining the neutrality of the audio, especially in midrange frequencies. On top of that, it has an elegant looking design, which contributes to its aesthetics and imaging.
Floor Standing Speakers vs Bookshelf Speakers
So, you are split between towers and bookshelf speakers. We might be able to help.
Size
One clear distinction is, of course, their sizes. Floor standing speakers have a considerable height to them, hence the nickname, towers. While they can be slender, some have a hefty or even elongated build.
On the flipside, bookshelf speakers tend to be boxy. They have smaller dimensions, as they are designed to be placed on tables or shelves. With that said, users can still get suitable stands for a better ear-level listening experience.
Sound Quality
Floor standing speakers are usually built with more drivers than bookshelf speakers, enabling them to achieve a wider range of sounds. The former also tend to have a greater bass response, unlike their bookshelf counterparts that might require subwoofer support to obtain similar performance.
Price
Extra drivers come at an extra cost. Hence why towers are usually more expensive than bookshelf speakers, tribute to the increased number - and sometimes size - of the drivers. Do note that there are occasions where a bookshelf speaker can be just as pricey as a floor speaker, possibly due to additional features.
---
Conclusion
No matter which type of speaker you choose in the end, we hope that it is the best home speaker for your needs.
---
Related articles: