Speakers have evolved vastly since we've phased out the 80's boombox. Not only do speakers come in compact designs, but they can also now be found in pocket sizes and are highly portable. 
With today's portable speakers, you can say goodbye to those frustrating tangled wires and the troublesome setups for good! For that minimalistic and clutter-free workspace or a good music session anytime, here are the best options for every type of music listener out there.
---
14 Best Portable Speakers in Malaysia
Check JBL Charge 4 price below:
add_circle
Well-balanced and refined sound
add_circle
Excellent battery life
add_circle
Can charge your mobile devices
add_circle
IPX7 waterproof rating
remove_circle
No microphone
JBL Charge 4 has surpassed expectations since its predecessor in a variety of ways.
Features:
The Charge 4 now uses a more balanced approach in terms of audio performance. It also delivers crisp and loud audio on most vocal and instrumental tracks according to reviewers. But what makes this a great value option is definitely its title as one of the best IP7X rated waterproof portable speakers around. 
Essentially, bringing the JBL Charge 4 on beach day would hardly be an issue. It can last up to 20 hours on a single charge, making it a highly convenient choice for those with busy lives. Equipped with both USB-C ports, USB-A ports, and Bluetooth; this speaker scores highly on connectivity scales. 
Performance:
Notably, most reviewers were stunned by the impressive battery life. Those who were new to JBL products were also excited about JBL's Connect + feature.
That's because this Connect + feature allows users to pair up two or more JBL devices to sync and play tracks concurrently for an amplified listening experience. All in all, the JBL Charge series is a worthy contender in the expansive field of Bluetooth portable speakers.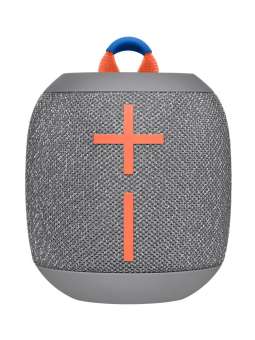 Check Ultimate Ears WONDERBOOM 2 price below:
add_circle
Great sound for its size
add_circle
IP67 dustproof/waterproof rating
add_circle
30% better battery life
add_circle
Relatively cheap
add_circle
Stereo pairing feature
remove_circle
Restrictive soundstage
remove_circle
No speakerphone
remove_circle
MicroUSB charging
remove_circle
No 'smart' features/No Alexa or Google Assistant
The team behind the Ultimate Ears Wonderboom 2 speakers has two aspects to prioritise: size and waterproof features. 
Features:
Since the debut of the original Wonderboom, it had made waves in the industry for its robustness. And now, its successor tops it off by delivering a 13-hour-long surround-sound listening experience featuring exceptionally loud audio for its size. 
In terms of performance, the Wonderboom 2 has improved the quality of bass delivered. Complementing the speaker's two 40 mm active drivers is the 360-degrees designed body which is made to deliver better bass performance to make up for its small size.
Performance:
Speaking of which, the easily portable Wonderboom 2 has made a name for itself as one of the best portable IP67-rated speakers in the market. That rating has given this speaker the ability to survive immersion of up to 3.3 feet of fresh water for up to half an hour. Additionally, UE also claims that the Wonderboom 2 is "drop-proof" from a height of five feet.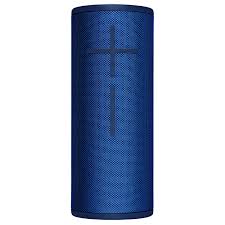 Check Ultimate Ears BOOM 3 price below:
add_circle
Loud with robust bass
add_circle
Omnidirectional audio
add_circle
Good for outdoor usage
add_circle
Two-tone iridescent fabric finish
add_circle
Megaboom app allows users to change EQ settings
add_circle
Lightweight cylindrical shape -- portable
add_circle
Rugged design -- has an IP67 rating, making it waterproof and dustproof
remove_circle
Audio lacks sharpness
If you've got your eyes out for a top-of-the-line portable speaker, then you're looking for the Ultimate Ears Boom 3.
Features:
With a remarkable IP67 waterproof and dust-proof rating, this outdoor-friendly speaker can remain submerged in water for up to 30 minutes, as deep as 1 meter! The icing on top of the cake is that this speaker floats, making it a must-have for most beach-goers.
In terms of design, the moisture-friendly speaker preserves a cylindrical build for excellent 360-degree audio that spreads out more freely. 'Loud, punchy, and upbeat' are the words commonly used to describe the audio quality of the UE Boom 3.
Though some reviewers critiqued the quality of the bass, others were very fond of the increase in the Bluetooth connectivity range (from 30m to 45m) compared to the previous generation of the same model. 
Performance:
Through Ultimate Ears' Megaboom app, users can now connect to multiple other UE devices for simultaneous playback – perfect for a weekend party! Overall, this modest speaker has no issue filling the room with a balanced sound.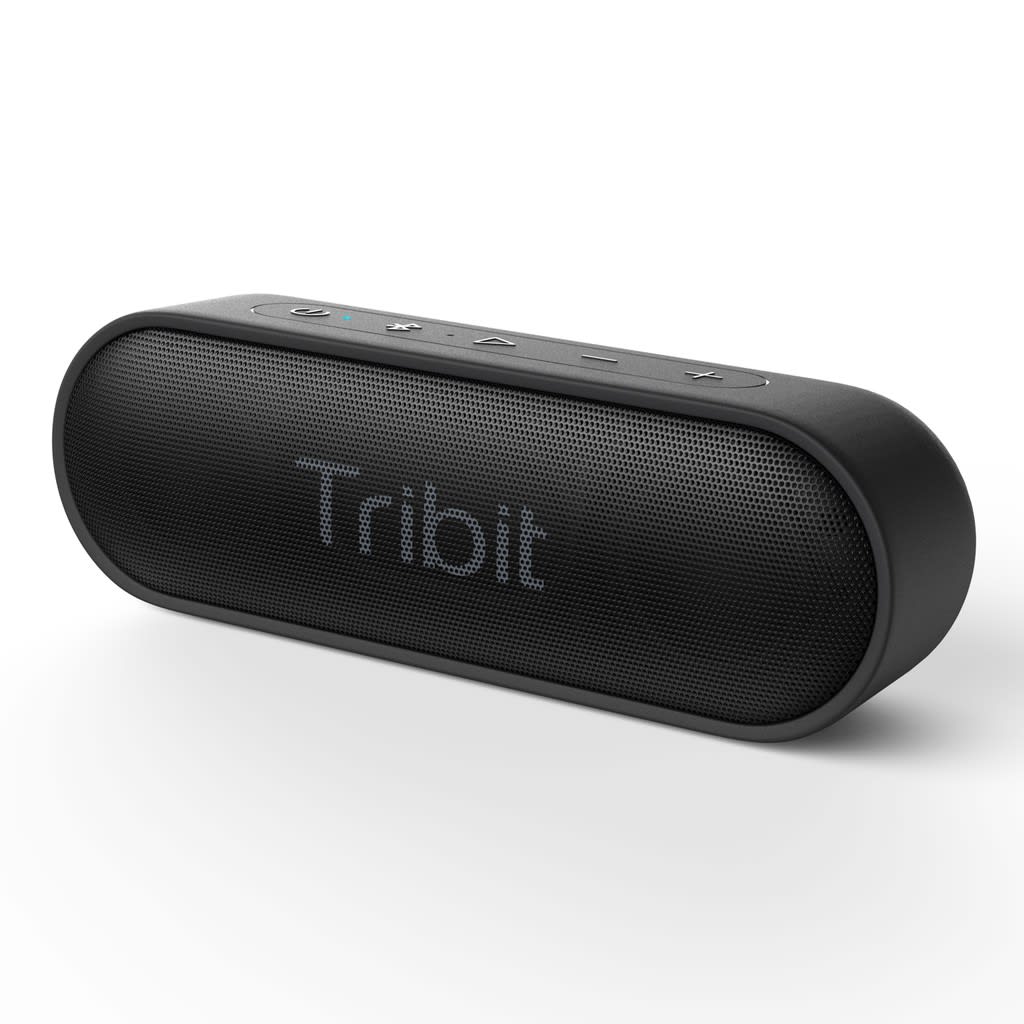 Check Tribit XSound Go price below:
add_circle
Great value for its features
add_circle
Crisp audio/Expansive sound
add_circle
Extreme Waterproofing (IPX7 water resistant)
add_circle
Excellent battery life (24 Hour Playtime)
add_circle
Deep powerful bass
remove_circle
Sounds thin at max volume
remove_circle
Mid-forward sound
remove_circle
Charging is decent at 4 hours
Making affordable speakers without compromising on audio quality is what the Tribit has achieved with the XSound Go. In the world of Bluetooth speakers, the XSound Go is a contender in the field of expansive sound.
Features:
This portable speaker is able to generate loudness that fills a middle-sized room without distortions on the high notes. 
With built-in IPX7 water and dust resistance, this speaker can handle a beach day or a pool day on the go. As a great budget speaker for your mini pool parties, the Tribit XSound Go is definitely a worthy investment for an immersive listening experience.
Performance:
Due to its size, the quality of the bass has its limits. However, that's not to say that they don't perform well for a speaker this size.
Reviews testify that the XSound Go performs beautifully for bass-heavy tracks. When asked about the Xsound Go, reviewers love the extended battery life of 24 hours. With that, the charging time is decent at 4 hours.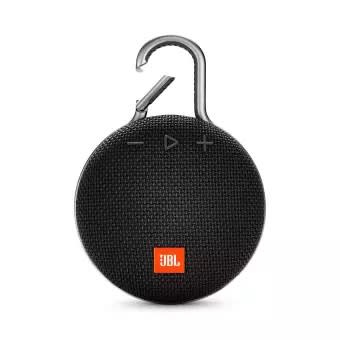 Check JBL Clip 3 price below:
add_circle
Strong connection strength
add_circle
IPX7 waterproof build
add_circle
Vocal quality in songs or podcasts is good
remove_circle
Lacking in bass
remove_circle
Charges via micro-USB
remove_circle
No high-quality streaming codecs
Podcast enthusiasts beware – JBL has been actively investing in their research for the perfect portable Bluetooth speakers to provide listeners with improved vocal quality. With that, they managed to cramp it into the Clip 3.
Features:
Seeing that the Clip 3 comes with an IPX7 waterproof rating, the design team at JBL has really kept shower singers in mind. Redesigned with a carabiner (no, don't bring it for rock climbing), the Clip 3 takes portability to a different level.  
Armed with good battery life, JBL claims that the JBL Clip 3 can last for 10 hours. If you can achieve it, some reviewers were actually able to stretch the battery life for up to 16 hours.
Performance:
Combining the mesh of affordability and superb emphasis on vocals, Clip 3 has become a crowd favourite for vocal-heavy tracks. Reviewers who actually hung their Clip 3 in showers using the built-in carabiner reported a much more pleasant shower experience! This is truly a bargain for an affordable portable speaker.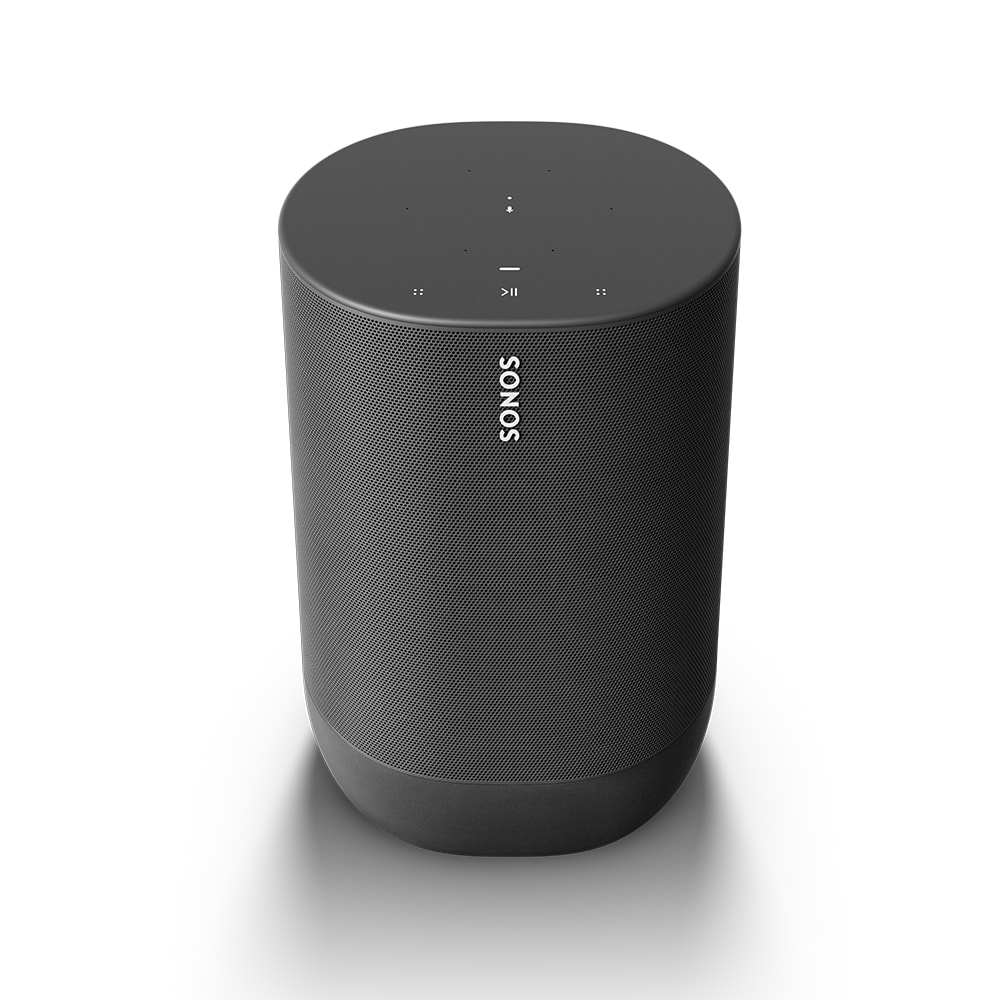 Check Sonos Move price below:
add_circle
Wide soundscape
add_circle
Automatic True-play tuning
add_circle
Voice control - Amazon Alexa is built
remove_circle
AAC only, no aptX
remove_circle
The handle is not for carrying the speaker long distances
remove_circle
Speaker is too heavy and awkward to be truly portable
Sonos has taken on the challenge of debuting their first-ever Bluetooth speakers with the Sonos Move. While the great outdoors has always presented a struggle for producers of audio equipment, Sonos Move is among the few speakers who can defy all odds to deliver impressionable audio excellence while outdoors. 
Features:
It supports Wi-Fi, Bluetooth and Apple AirPlay2 reliably in case you need to be slightly afar from your speaker.
The Sonos Move also has the added advantage of IP56 to stand against rain, snow, salt sprays and dust. It can even stand against UV rays as well as extreme heat and old weather. 
There's also Amazon Alexa built-in, so voice-activation will definitely bring a new experience to those going hands-free while indulging in nature. Connecting to this, hikers who have taken the Sonos Move with them appreciated the convenient and accurate voice control.
Performance:
Arguably, most reviewers see the Sonos Move as a high-end portable speaker. For this price, the Sonos Move comes with a wide soundscape, deep bass, and automatic True-play tuning. Of which, the latter adjusts music for better listening according to the surrounding.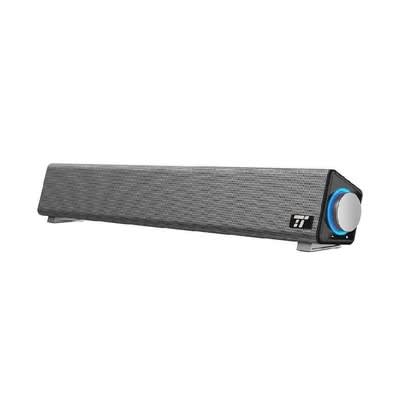 Check TaoTronics SK018 Soundbar price below:
add_circle
Wide array of compatibilities; works with any device that has a standard 3.5mm headphone jack
add_circle
Space-saving design
remove_circle
Sound not as good when turned up to high volume
It's easy to dismiss TaoTronics's unusual Soundbar because its design doesn't exactly scream "speaker" at a first glance. No worries, the SK018 Soundbar doesn't just stand out for its sound quality, but it's also made quite a name for itself in online reviews for its design. 
Features:
Straying from the traditional left and right computer speakers, the SK018 Soundbar sports a convenient volume knob on its side. Sporting LED accents, it also won't hurt to set up a futuristic ambience with this soundbar. The way the SK018 Soundbar is designed also makes it look expensive. 
Design aesthetics aside, TaoTronics hits the nail on the head in terms of sound quality. The SK018 Soundbar offers an impressive soundstage for its size, being capable of delivering loud and balanced audio. 
Compatibility-wise, playing music is as easy as plugging into your laptop through a USB port or the main power source. And it's truly built to deliver cinematic-style, as approved by many users who favours it for movies.
Performance:
Reviewers were quick to mention how this space-saving model will save you from breaking the bank. Its sleek design has made it a go-to option for those living in small living spaces such as dorm rooms or small apartments.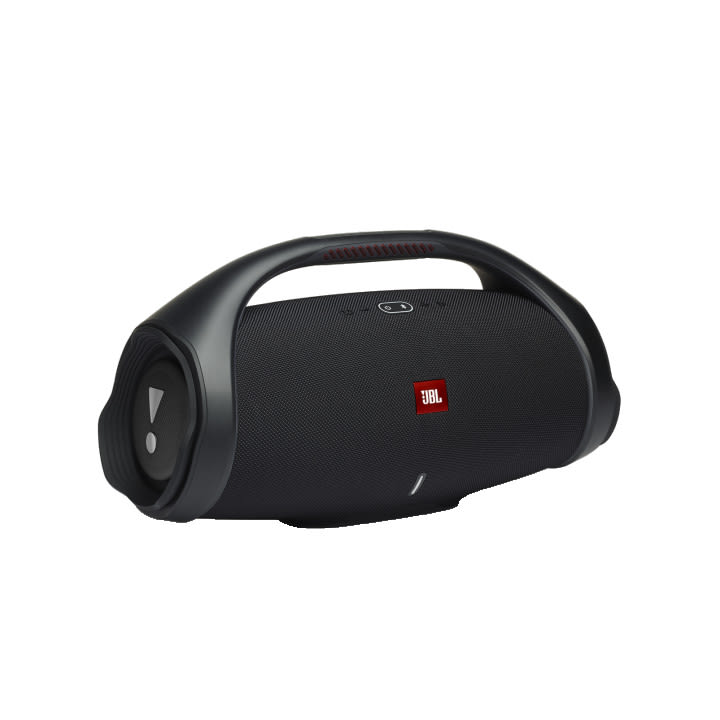 Check JBL BOOMBOX 2 Portable Bluetooth Speaker price below:
add_circle
Incredibly loud audio
add_circle
Deep and thumping bass
add_circle
Amazing battery life that lasts a whole day
The original JBL Boombox was so well received, that it made a comeback in this second rendition.
Features:
From the looks of it, this speaker is specifically made for those who'd love a good music party in mind. Being one of the best IPX7-rated speakers, you can feel confident even if rain threatens your pool party. 
JBL has developed technology that wisely balances out the mids and highs for an exceptionally clear and loud audio profile. It has made waves in the world of speakers as a pool-side patio essential. 
Additionally, with features like PartyBoost amplifier and a built-in power bank, users will find the BoomBox 2 a must-have at parties!
Performance:
When it comes to battery life, reviewers were glad to see that JBL honoured its promise in delivering 24 hours of playback per charge. If you're looking for a waterproof party system that is also outdoor-friendly, the JBL Boombox will definitely not disappoint!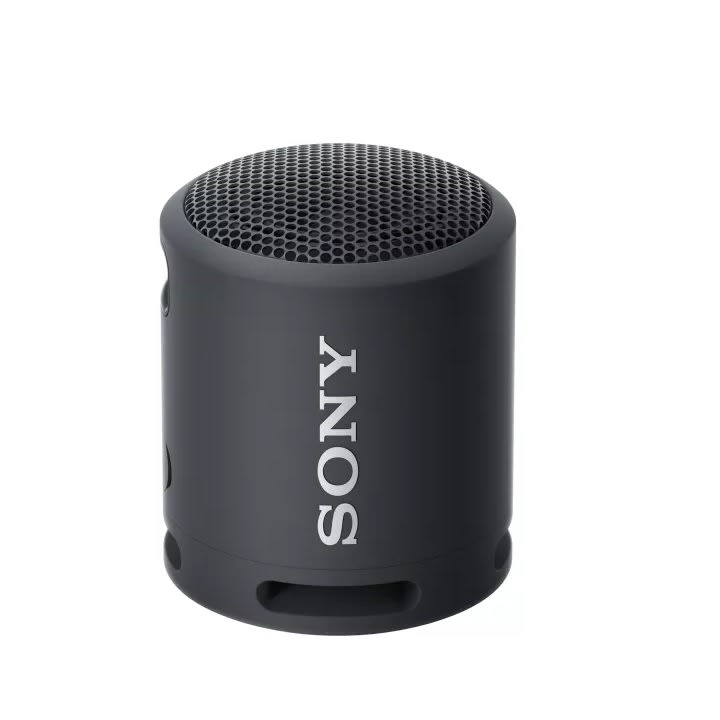 Check SONY XB13 price below:
add_circle
Affordable price point
remove_circle
No AUX input
remove_circle
Maximum volume is still a bit teeny
When it comes to portable speakers, you would definitely think that bass isn't one of the things that it's gonna get right. If so, then prepare to be surprised with the SONY XB13, a tiny but bass-filled piece of kit that will blow your socks off.
Features
Coming in half a dozen different colours from Black to Powder Blue; there's a ton of variety to choose from for the XB13. Yet even with such extravagant names like Coral Pink and Lemon Yellow, their matte finish doesn't make them stand out amongst the crowd. 
Though with its IP67 rating, it can pretty much handle anything you throw at it, from heavy rain to a literal dust storm. This makes it the perfect companion for the great outdoors, not to mention how its small size and included strap means you can just clip it on to your backpack. 
Performance
But just because the speaker is about the size of a soda can, don't underestimate its audio capabilities. This little thing packs quite a punch, in both sound and bass, more than you would expect. The passive radiator underneath the speaker allows for enhanced low-end bass tones, and you can even add a separate XB13 to produce a stereo sound. 
Charging the speaker for about 3 hours through the USB-C connection can net you about 12 hours of battery, a pretty superb result especially coming from such a small device. There's even a power saving feature that shuts off the speaker if it doesn't detect any response from your connected devices within 15 minutes.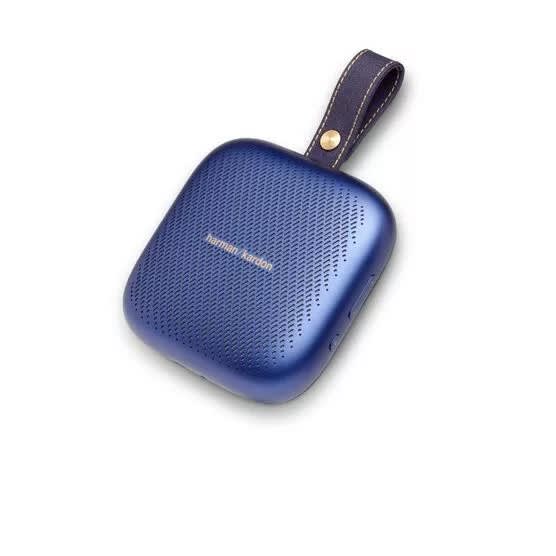 Check Harman Kardon Neo price below:
add_circle
Sleek, premium design
add_circle
Included microphone
add_circle
Great sound quality
remove_circle
Not the latest Bluetooth version
remove_circle
Weak separations
Although Harman Kardon is more well known for their excellent home speakers, their latest entry into the portable speaker market is one to pay attention to. Not only have they brought the same impressive sound quality from their bigger speakers, but also their design philosophy when it came to making the Harman Kardon Neo. 
Overview
Coming in copper, blue, and gray, there aren't a lot of options when it comes to the Neo's colorway. Still, its stand out design is more than enough to differentiate it from its competitors. 
Sleek, modern, and premium to the touch, the Harmon Kardon just looks like it's made of sterner stuff, perfect for anywhere you bring it, whether it's the outdoors, home, or even the office.
In fact, Harman Kardon may have had office workers in mind when they were designing the Neo, as the included speakerphone would suggest. The onboard microphone is equipped with echo canceling technology that makes your voice as clear as it can be through the otherside. 
Performance
When using the speakers, the level 80% is probably the volume you wanna go for, as sounds are as nice and clear as it can be. Any higher and you'll experience some tearing and muddling with the sound. It definitely excels when it comes to projecting clarity of vocals, but instrument separation is a whole other story.
The 10 hour battery life is also as impressive, along with the IPX7 rating which means you don't have to be afraid of getting the speaker a bit wet. One disappointing thing about the speaker comes down to its Bluetooth, which is still 4.2, meaning it'll be slower and more likely to disconnect than latest variations.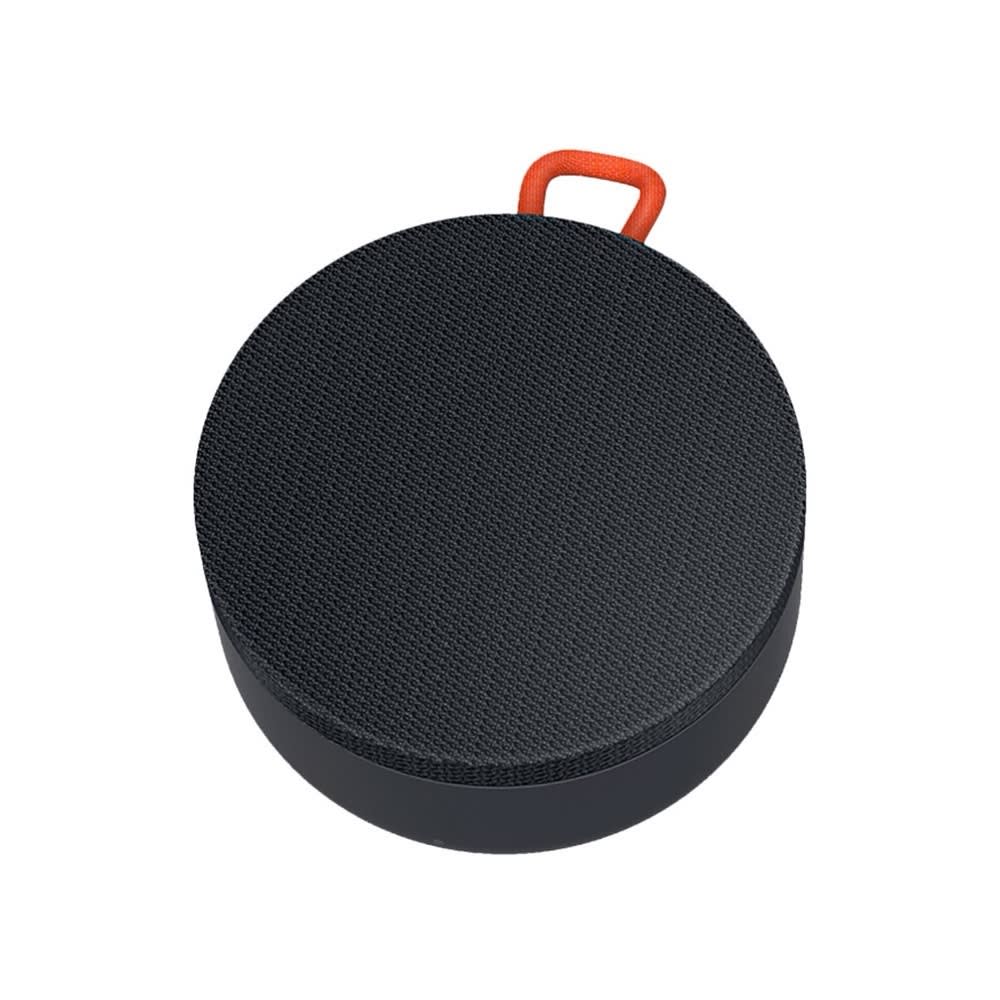 Check Xiaomi Outdoor Bluetooth Speaker Mini price below:
add_circle
Minimalistic look
add_circle
Included microphone
Small, light, and affordable; these are the first things that come to mind when you think about the Xiaomi Outdoor Bluetooth Speaker Mini. There's a whole lot to like about the device, but there are a few things to think about.
Overview
There isn't a whole lot to say about the Xiaomi Mini when it comes to its looks. That doesn't mean it's a bad thing, as the solid round design and orange strap is a great minimalistic choice that can blend in just about anywhere. Still, it would have been great if there were a few more other colour options, especially a white one.
The IP67 rating means it's also great for outdoors, though we personally wouldn't consider it a shock-proof speaker. In terms of UI, there's not a whole lot to say. There's a single LED light, a USB-C charging port, and a power button on the bottom. The power button is  also multifunctional, as you can use it to answer phone calls, play/pause your music, and of course, power down your speaker.
Performance
All in all, the speaker does an excellent job when it comes to sound quality. It's loud, punchy, and has decent separation between instruments. Although it isn't the greatest thing in the world, it's definitely a lot more than you would expect from something this small and cheap.
And that is really the whole selling point of this Xiaomi speaker, the fact that it performs so well for a 'budget' option makes it a strong option if you're looking for a portable speaker.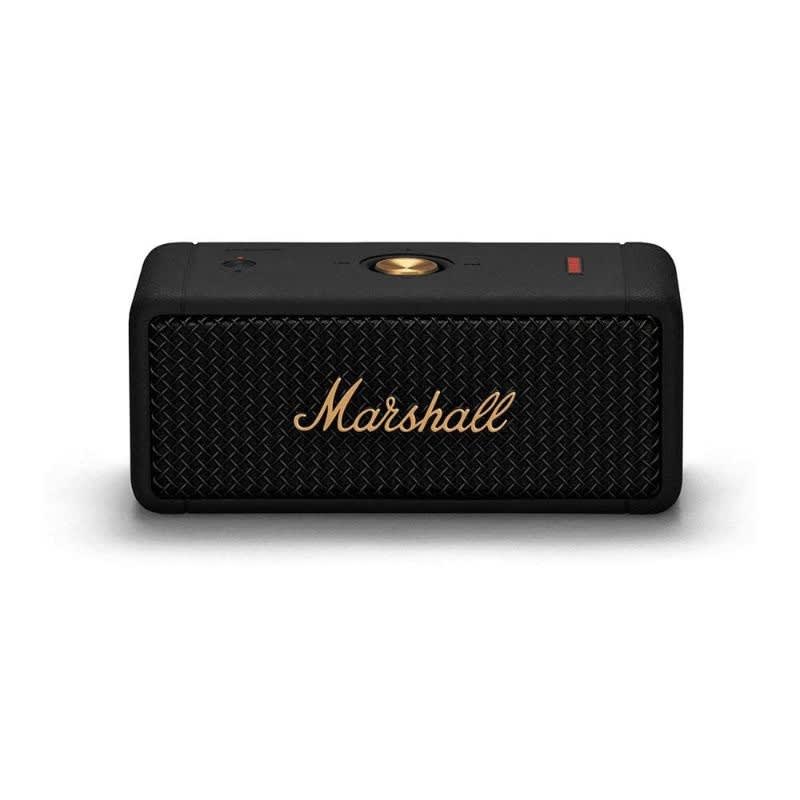 Check Marshall Emberton price below:
add_circle
Great vintage look
add_circle
Excellent sound quality
remove_circle
No AUX connection
For the times when you're disappointed with the on-board speakers on your laptop, you might be thinking of getting an external speaker to ramp things up. This is where the Marshall Emberton comes in, a great little speaker that can act as a replacement for your laptop's.
Overview
Marshall has always been the best when it comes to implementing classic vintage designs for their products, and the Emberton is no exception. Looking like something straight from the 1960s, the Emberton is just dripping in style. 
Its retro aesthetic isn't the only thing going for it though, as the speaker itself is small and light enough that you can pretty much carry it anywhere.
With an IPX7 rating, this means you don't have to worry about getting the speakers wet, but we wouldn't exactly call this an outdoor speaker. Although the materials used feel premium, they don't exactly inspire confidence when it comes to their resilience. 
Performance
As always, Marshall delivers when it comes to sound quality. Vocals and mids sound absolutely great, though it doesn't really get as loud as we would have liked. Though that's understandable coming from such a small device.
Battery life is a bit disappointing, however, with only 9 hours of use, determined from real life testing. This is 11 hours less than the 20 hours Marshall advertised, but it's still a decent duration. 
But the biggest drawback of the Emberton is its lack of an AUX port, which means you have to rely on a Bluetooth connection if you wanna pair it with your laptop. While this is fine if you're just listening to music or a podcast, movies and TV shows may get a little distracting when the audio is out of sync.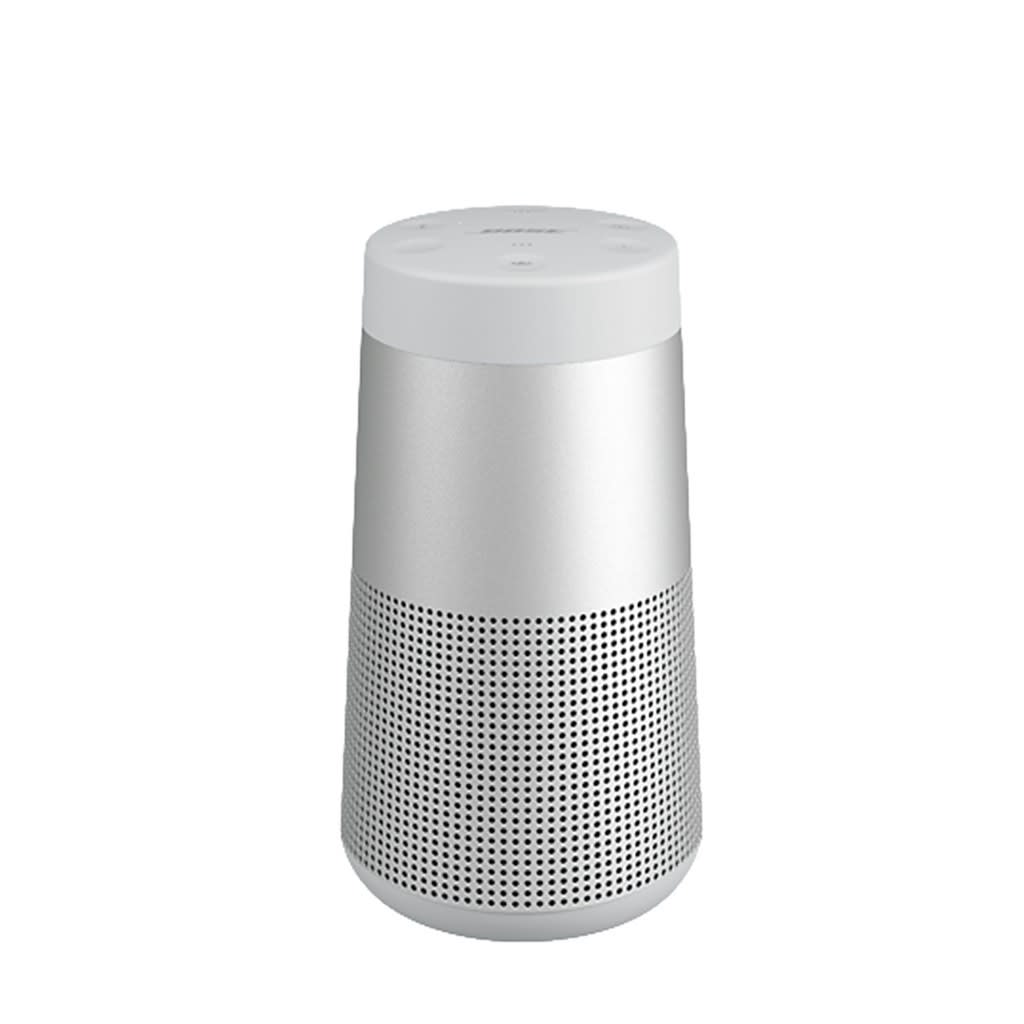 Check Bose SoundLink Revolve II price below:
add_circle
Long battery life
add_circle
Good sound quality
Packed with smart features and good sound quality, this speaker is never gonna let you down.
Overview
The Bose SoundLink Revolve II doesn't fail in any of the qualities of a fantastic portable speaker. It has excellent bass profiles and the omnidirectional acoustic deflector means that sound comes out evenly around all sides of the speaker, giving you a great 360° listening experience.
Additionally, their Party Mode feature makes it so that you can connect other SoundLink speakers together, allowing for a great makeshift sound system for movie nights or parties!
Specifications
Size:

15.2 x 8.2 x 8.2 (cm)

Weight:

660g

Input:

Micro-B USB port, 3.5 mm auxiliary 

Transducer:

Downward-facing full-range 

Passive bass radiators:

2

Bluetooth:

4.1 (9m range)

Battery life:

13 hours

Charging time:

Up to 4 hours

IP55 rating

Omni-directional acoustic deflector

NFC Compatible
Who is this for
It's perfect for the frequent movie night-haver, as the multiple-speaker connections feature can create a mini surround-sound system for that thrilling experience.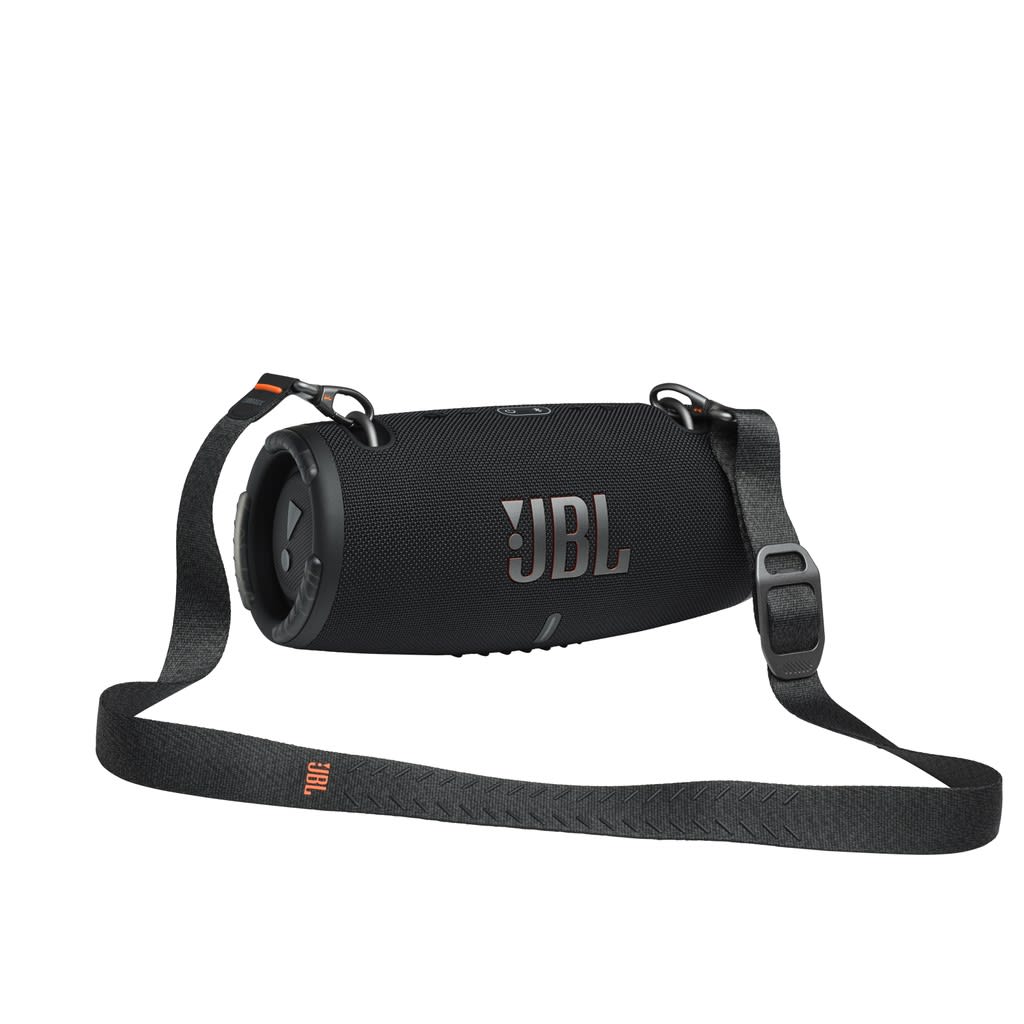 Check JBL Xtreme 3 price below:
add_circle
Can charge smartphone while listening to music
add_circle
PartyBoost Compatible
Overview
Allowing for up to 15 hours of playtime, the JBL Xtreme 3 comes with four drivers and two JBL Bass Radiators. This means you can enjoy great sound quality with superior bass. Additionally, it has a built-in power bank so you can charge your devices while listening to music.
It can also connect up to two smartphones at the same time so more than one person can control the songs. Plus, its IP67 rating lets you take it to the pool or beach and not worry about splash damage or sand damaging the speaker!
Specifications:
Frequency Response:

53.5 Hz - 20k Hz

Dimensions:

29.8 x 13.6 x 13.4

Bluetooth:

version 5.1

Battery:

15 hours of playtime

Charging

: 2.5 hours

IP Rating:

IP67
Who is it for?
One thing that every party needs is music, a good quality speaker and a bomb playlist. With this Bluetooth speaker, you can connect two JBL Speakers at once with PartyBoost to make sure that everyone enjoys the playlist. 
---
FAQ:
- Wifi vs Bluetooth speakers; which is better?
Wifi speakers are a pretty recent addition to the audio market, and although they sound rather similar to bluetooth speakers, there's actually a valley of difference between them.
Wifi:
As the name would suggest, wifi speakers operate off wifi, whether that is your home's or elsewhere. 

This means that without a wifi connection, your speaker becomes an overpriced tech decoration. 

It has certain advantages over bluetooth speakers, namely in how it can seamlessly work with voice assistants like Siri and Alexa.
Bluetooth:
Bluetooth speakers, on the other hand, can seem a lot more limited. But their strength lies in the fact that they don't require a wifi connection to work.

That means Bluetooth is a lot more versatile in connecting to almost anything at any time, even if their functions are a bit more limited. 

This is why they're great for any outdoors trip while wifi speakers are not. 
All in all, it really depends on how you're going to use that speaker. If you're going to be traveling a lot, a bluetooth speaker is for you. But if you're just going to be mostly at home, you'll probably be happier with a wifi speaker instead.
---
- Choosing a portable speaker 
Over the past decade, the market for portable speakers has become saturated with options, which makes them a tricky investment to navigate. To help you find the best portable speaker, Bluetooth or not, keep an eye out for these top three-pointers!
Battery Life
One of the topmost important criteria for portable speakers has to be battery life.

Depending on what activities you will use it for, pick a speaker that can last as long as you need it to.

For outdoor activities such as hiking and biking, a speaker that can last up to 15 hours would be preferable. And at a minimum? Best have them go past 7 or 8 hours.
Size
A key parameter to consider is also the speaker's size. Portable speakers come in all shapes and sizes these days.

Generally, larger speakers are said to deliver better quality audio as they are likely to be fitted with bigger drivers. 

Another thing to narrow down a portable speaker from this perspective is where it will be placed or stored.

For home use, a larger sized speaker wouldn't be an issue.

However, for those frequent flyers, a more travel-friendly option would be smaller-sized speakers.
Sound Profile
In terms of audio quality, there are many parameters we can assess – namely, the output power, frequency range, sound system, and impedance.

Getting speakers that output between 15 and 20 watts and are able to emit around 20,000 Hz would be ideal.
---
- Portable Speakers vs Soundbar: Which One?
In the last decade, TVs are visibly thinner. While such a silhouette is designed to fit into your living/entertainment room aesthetically, this means that there's little room for a proper audio system built into the TV. Often, we now have to buy an external audio support system
Aside from your standing speakers, the top two go-to speakers for most consumers are portable active speakers and soundbars. 
Portable Speakers:
While it sounds weird to compare portable speakers with soundbars, today there are many portable speakers giving the latter a run for their money.

Due to their popularity, many are designed with advanced built-in audio technology in order to produce a balanced music profile.

There are also many brands that offer inter-connectivity for speakers within the same brand whether it's from different ranges and collections to mainly amplify the volume.

You can also easily pair them wirelessly (or with analogue wires) to your smart devices. This offers convenience in connectivity.

A downside for portable speakers is that the louder ones are usually bigger in size, and they aren't cheap.

Moreover, to truly get a loud volume for your entertainment set up, you'll have to likely invest in a pair of portable speakers.
Soundbars:
Meanwhile, soundbars are simplified audio equipment that is meant to offer enough volume for your listening needs.

And because of their simpler built, they are often the cheaper option for those who just want a speaker for their simple entertainment needs.

They are also loud enough that you'd only need a single unit to fill the whole room with enough volume.

However, their single-body unit means there's little flexibility in arranging where you want your speaker to be placed.

Since portable speakers can be arranged easily, you'd have the chance to get above-average audio quality, whereas soundbars are made to just play audio in one direction.
Related articles: