We know, we know. An MP3 player, in 2022? It may seem a bit inane, but there is still quite a market for them. 
Although your casual user might have moved on to Spotify and Apple Music, there are still some who love the process of downloading your own music, managing your own playlists, and customising everything to fit your personal needs. 
And MP3 can offer far superior sound quality over your phone, so it should be no surprise that audiophiles still can't let them go. 
If you're someone who cherishes your audio quality above all else, or maybe want to feel a bit retro, then definitely consider one of these best MP3 players in Malaysia.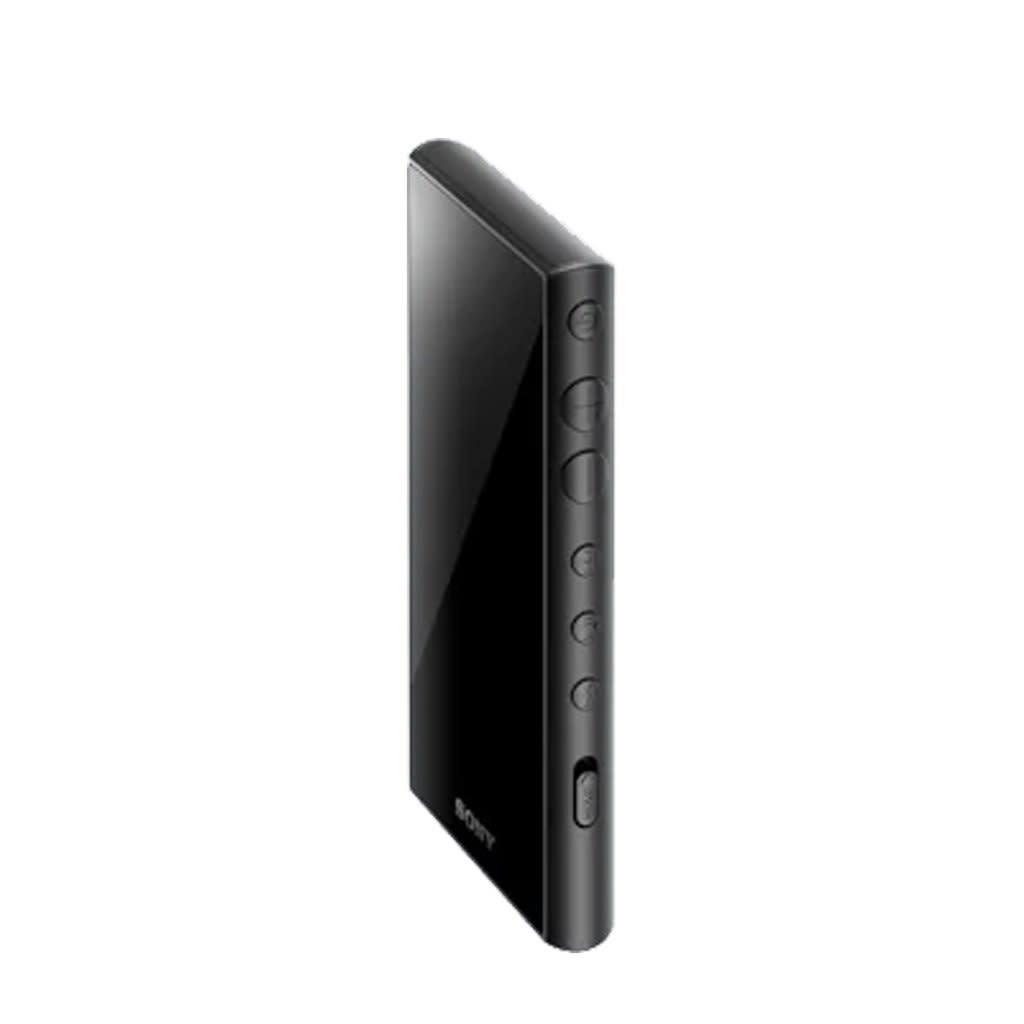 Check Sony NW-A105 price below:
add_circle
Great sound quality
add_circle
Compact form factor
remove_circle
Small onboard storage (16GB)
Overview
Although Sony's Walkman line never really disappeared, it experienced an amazing revival with the release of the Sony NW-A105. A modern Sony Walkman, now running on Android 9.0, it compels you simply with its existence. 
There's a few reasons as to why you would even carry it in the first place. Firstly, it offers superior sound quality over your smartphone. Music comes alive when you're using the Sony NW-105. 
Secondly, the premium build quality of the phone not only makes it feels comfortable to hold, but even just holding it in your hand feels great. It's the same way you would fiddle with an expensive watch just to admire it. 
Details
S-Master HX™ digital amplifier for pure sound quality

16 GB Internal memory with x1 expandable Micro SD card slot

DSEE HX Al analyses song type and restores compressed audio files

Plays high-resolution music streaming via Wi-Fi connection, using Android 9.0
Who is this for?
Although people find using their phone more convenient for their music, there's just something special about using a separate device for your music. You grow fonder for it, and develop a deeper appreciation for music as a whole. Plus, there's also the practical benefit of saving your phone battery and storage.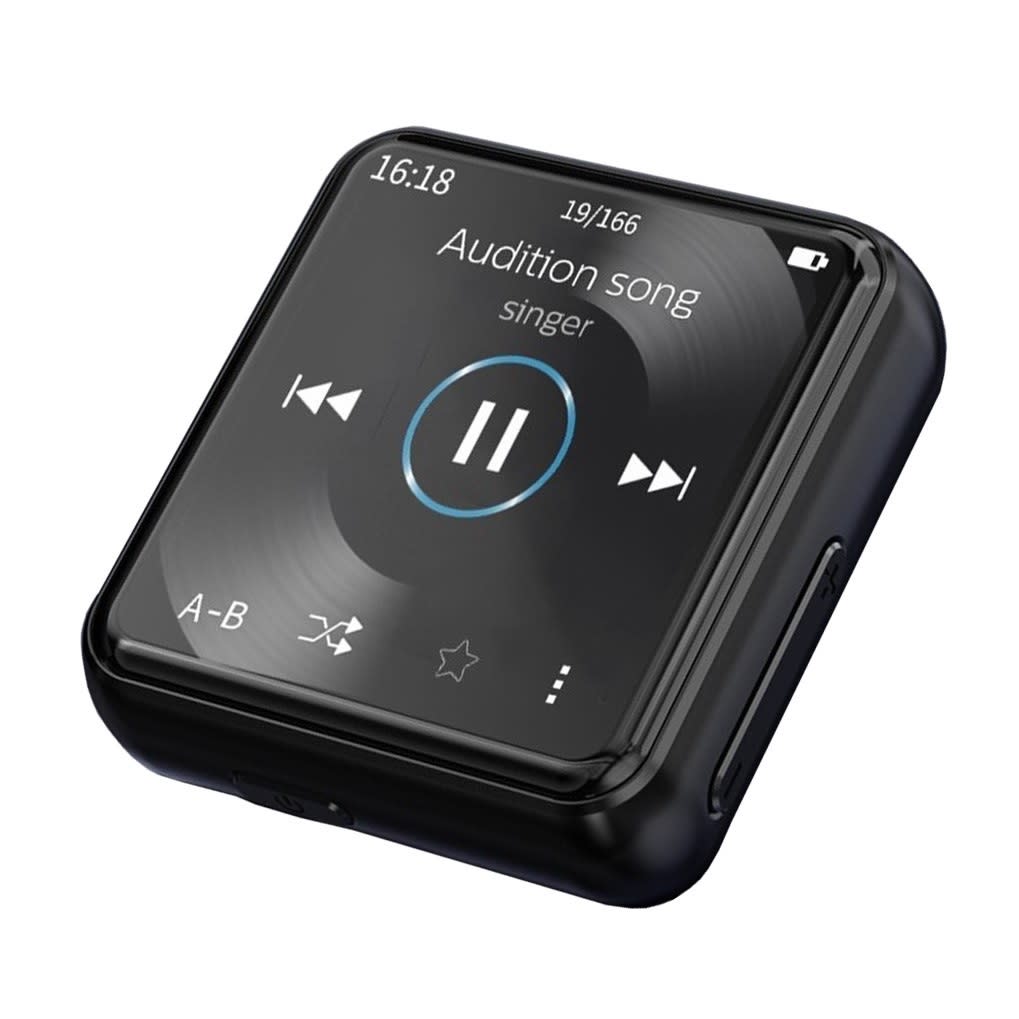 Check Philips SA2301 price below:
add_circle
FM Radio support
remove_circle
Limited 8GB storage with no microSD card support
remove_circle
Standard sound quality, comparable to your smartphone
Overview
Barely bigger than your palm, the Philips SA2301 is a tiny MP3 player that is still powerful enough to play HiFi music. 
Featuring a battery life that can play up to 15 hours of continuous music and a touch screen interface, you'd be surprised at just what this tiny little package can offer. There's even a USB-C port that can be used to charge the player or transfer files from your computer. 
Sadly, the player can't support high end files like FLACs. Not that you'd want to anyway, as FLAC's large file sizes means you can only fit a handful of songs onto the 8GB onboard storage. 
Details
Instant one-touch recording

Utilises USB-C port

Variable playback speed

FM Radio Capability

Onboard microphone
Who is this for?
This MP3 might not impress audiophiles, but it could probably find its audience in people in love with retro tech. While this isn't exactly a 'vintage' device, a dedicated music player like this will definitely light some nostalgic spark with certain people.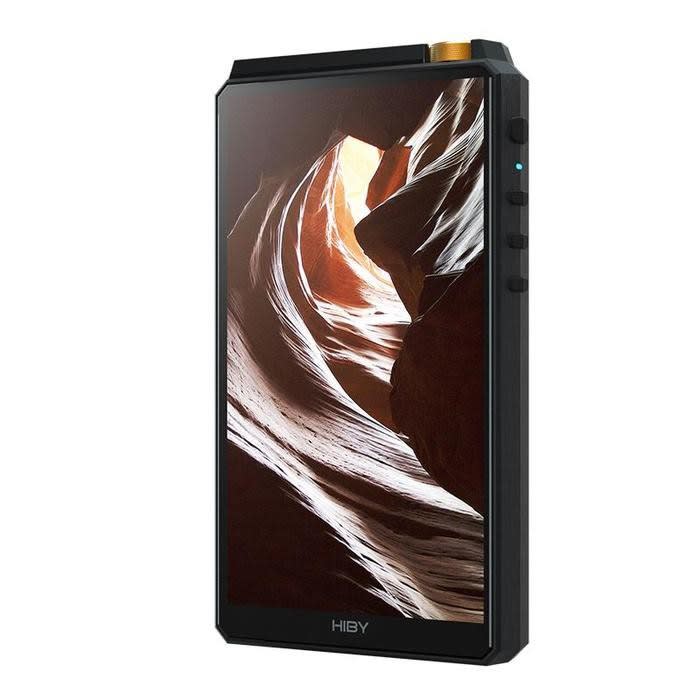 Check HiBy R6 2020 price below:
add_circle
Great audio quality
add_circle
Plenty of storage (64GB) along with microSD support
remove_circle
Niche product
Overview
Premium audio players may have to be one of the most baffling things to your casual user. After all, how could someone spend this much money when they could get something just as good with their phones?
Believe us when we say that the HiBy R6 2020 offers an audio experience like no other.
Featuring an Android 9 OS, a USB-C port, Bluetooth 5.0, 64GB of storage, and 4 different I/O ports for your needs, this may seem like an absolute overkill of an MP3 player, and you're right. 
But the real reason why the HiBy R6 2020 costs as much as it is isn't in its features, but its performance. Sound quality is magnificent, with a ton of distinctive separation between the instruments. Vocals and mids are also stronger, especially compared to the previous model.
Details
High-Performance Dual DAC Chipset(2xES9038Q2M)

Systemwide DTA(Direct Transport Audio Architecture)

Lightning-Fast Snapdragon 660 SoC

4GB RAM + 64GB ROM with up to 2TB MicroSD support

4500mAh battery
Who is this for?
This is definitely a device that isn't for anyone. If you think about getting this as a music lover, then you might want to really reconsider. The HiBy R6 is a true audiophile's MP3 player, and that means that to get the best experience possible from it, you need an equally expensive pair of headphones.
So unless you're already a hardcore audiophile with a ton of gear on hand that can match well with this device, including headphones, DACs, and even AMPs, then you might want to consider getting this player in particular.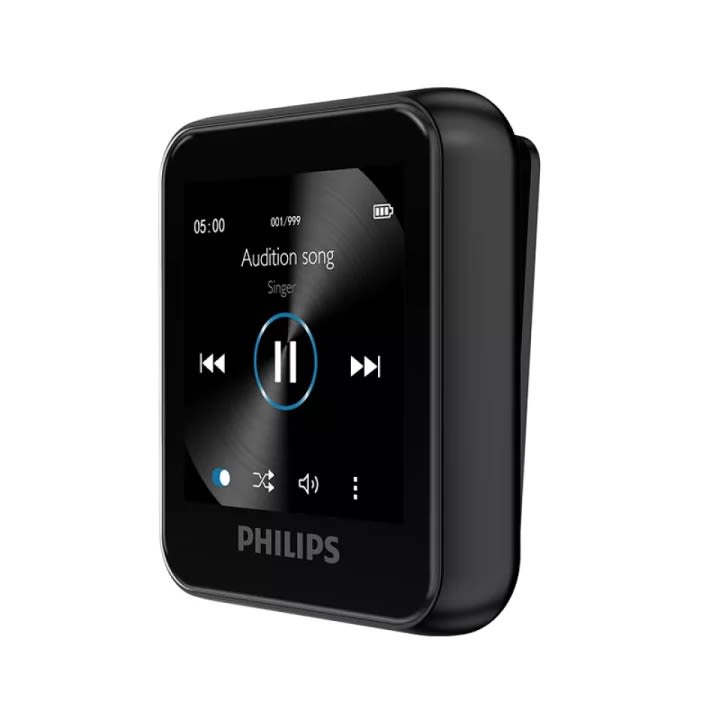 Check Philips SA6116 price below:
add_circle
Watch strap accessory
add_circle
Great audio quality
remove_circle
No physical volume button
remove_circle
No microSD support
remove_circle
No audio jack
Overview
Some people find it impossible to exercise without some music playing in their ears. The solution? An MP3 player of course! But not just any MP3 player, but one that was designed specifically for sports.
The Philips SA6116 is your standard MP3 player packed with sporty features like a pedometer, a clip on at the back, and even optional straps to turn it into a smartwatch! 
But one of the strangest design choices we've seen on the Philips SA6116 is that it has no headphone jack. Instead, it includes a USB-C pair of earphones in the box to make up for it. This means you can't use your own pair of wired earphones without an adapter.
Details
Clip-on to attach onto yourself

Pedometer function

18 hours battery life

FLAC support

1.54-inch 240*240 pix colorful TFT screen
Who is this for?
This is definitely something to get for the sporty person in your life. Even if they're not the biggest audiophile, they'll probably appreciate something that can get them away from their phones while they're running or exercising.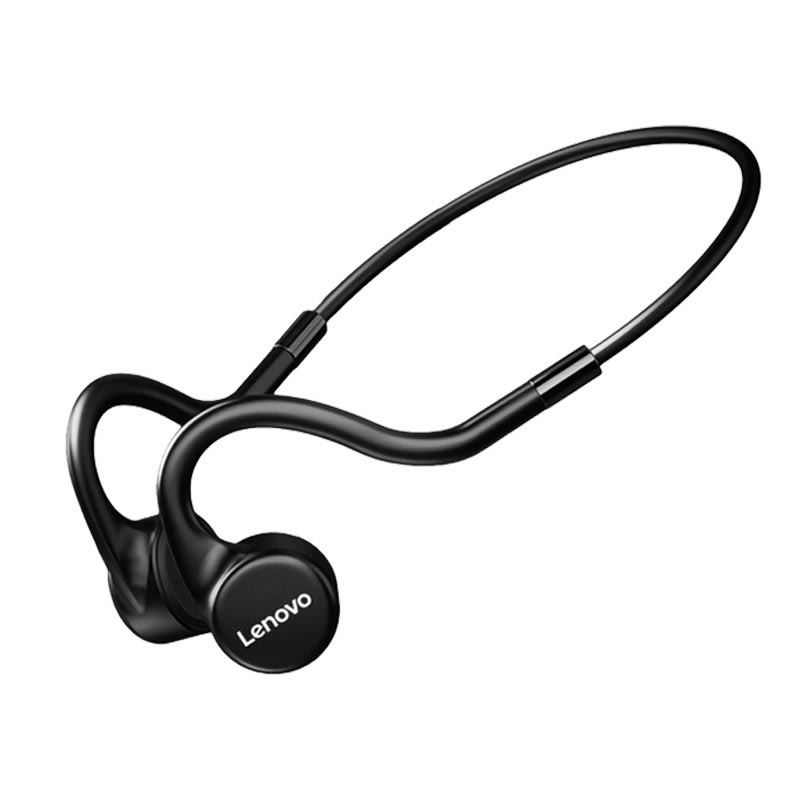 Check Lenovo X5 price below:
add_circle
Affordable price
add_circle
Bluetooth 5.0 support
remove_circle
No UI to control music directly
remove_circle
Subpar sound quality
Overview
Although this might not be your traditional MP3 player, this is a very similar product to count while also being extremely useful. 
The Lenovo X5 is a wireless pair of earbuds that uses bone conduction technology to produce sound. Not only that, but it has both bluetooth 5.0 and 8GB of storage, meaning you can use the device as both a wireless headset and an MP3 player. 
Details
Operation range: Up to 10 meters (no obstacle) 

Frequency Range: 10-2000Hz 

Sensitivity: 36dB

150mAh battery capacity
Who is this for?
Purpose built for swimmers, this waterproof MP3 player is actually useful for all kinds of sports. Whether it's running, weight lifting, or even bicycling, listen to your music while still having open ears that can alert you to any dangers.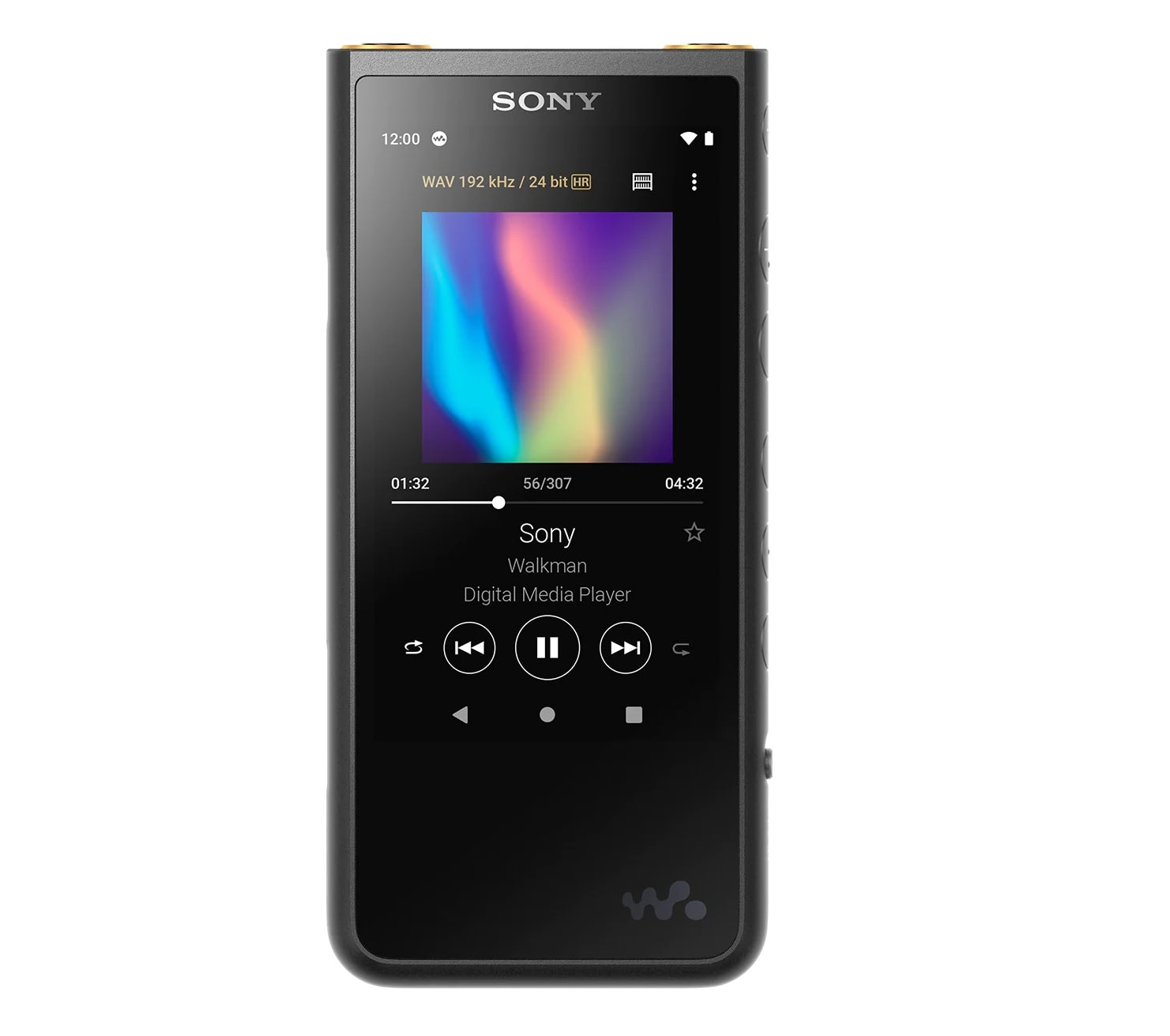 Check Sony NW-ZX507 price below:
add_circle
Great wireless sound
add_circle
20 hour battery
Overview
There's a lot of benefits to having an MP3 player with an Android OS. Firstly, the whole thing just runs a lot smoother. There's also some sense of familiarity, as well as the fact that you can access the Google Play Store to access a variety of apps.
As such, the Sony NW-ZX507 is one of the best to do it, not only because it's a great MP3 player by itself, but a pretty decent Android machine as well.
It offers Sony's top of the line sound quality, including LDAC, which enhances the quality of your wireless audio. The Android features on the phone are also top notch, with things like Bluetooth 5.0 and Play Store support.
Details
Utilises Sony's LDAC feature

S-Master HX digital amplifier for pure sound quality

Android 9.0 OS
Who is this for?
There's something a lot more casual about the Sony NW-ZX507. Not only because of the Android OS, which also exists on other high-end MP3 players, but features like the cassette tape screensaver and simple button layout makes it much more accessible.
It's a great device for music lovers who are also looking for a secondary Android device, for all their entertainment purposes.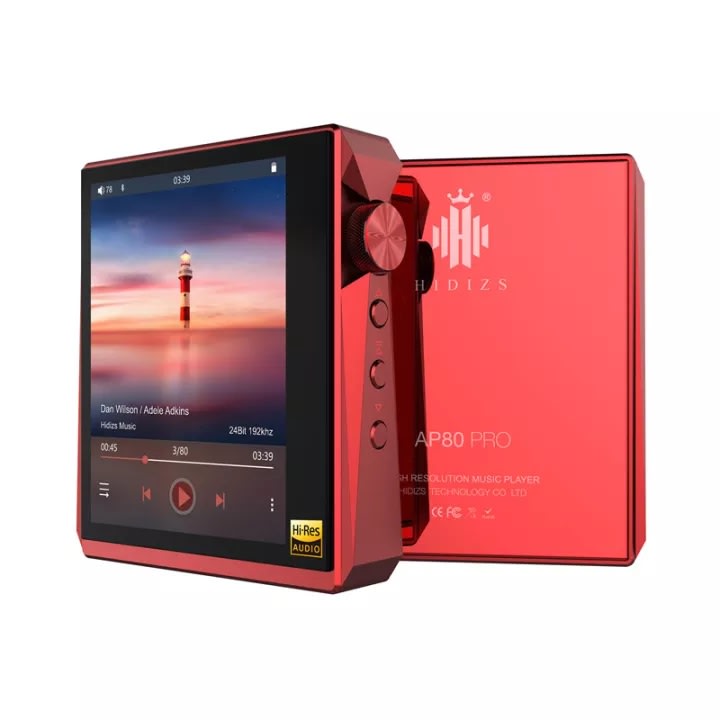 Check Hidizs AP80 Pro price below:
add_circle
Sony LDAC support
add_circle
High-end build quality
add_circle
Great value for money
remove_circle
10 hours of battery life
remove_circle
Bluetooth 4.2
Overview
A more budget oriented MP3 player, the Hidizs AP80 Pro offers professional quality audio as well as being Hi-Res certificated. It uses HiBy's proprietary OS, which itself is decent. 
One of its standout features is that it supports Sony's LDAC, which lets you enjoy high quality audio even through wireless connections, which makes it a great pairing for your bluetooth headset. 
Unfortunately, the device only supports bluetooth 4.2, which means you may get a lesser experience. 
Details
Sony LDAC supported

Operation Mode : Touch Screen + Touch Tone

Audio Format Support : MP3, WMA, ASF, WAV, APE, FLAC

DAC : ES9218P X2 

Noise Ratio : ≥110dB
Who is this for?
The Hidizs AP80 Pro is for people who've already got a nice pair of bluetooth headphones or are planning to get one. Namely, Sony LDAC-supported earphones will pair nicely with them, and allows you to have a heightened music experience. 
Check Ruizu X50 price below:
add_circle
Includes clip-on
add_circle
FM radio support
remove_circle
Disappointing build quality, feels like a toy
remove_circle
Bluetooth 4.0 only
Overview
FM radio may seem like something archaic, but it definitely still has its fair share of listeners everywhere. So for those of you still living in that time, there is the Ruizu X50, a budget oriented MP3 player with FM radio support.
With support for MP3, WAV, and even FLAC files, this unassuming little package actually has a number of surprises. 
Still, it's not all good news. Although the device does have bluetooth support, it is an older bluetooth 4.0, meaning your devices will have more latency and be more likely to disconnect.
Details
Supported formats: MP3, WAV, FLAC 

TF Card: Support 1-128GB 

Battery: 3.7V 300mAh (8 hours of music playing)
Who is this for?
The budget price of the MP3 player makes it pretty easy to recommend to just about anyone looking for something that can both play music as well as the radio. You just have to keep in mind that this isn't the most well built MP3 player. In fact, it can feel more like a toy than anything else.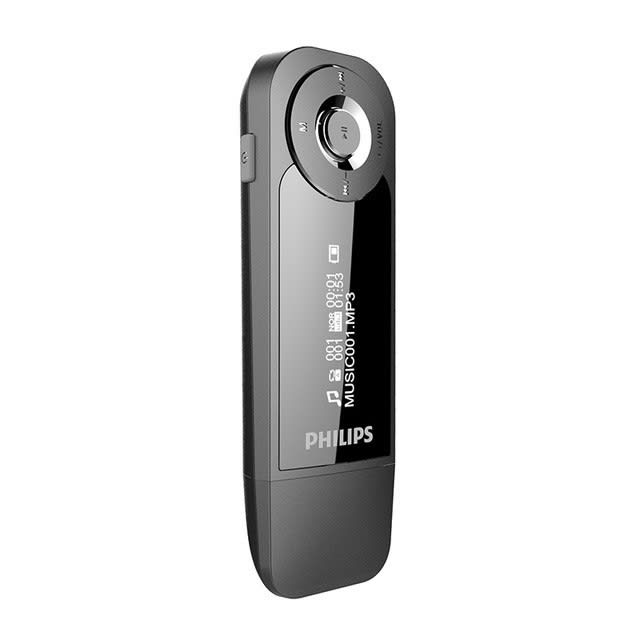 Check Philips SA1208 price below:
add_circle
Decently designed
add_circle
Can attach a clip-on case
add_circle
USB-A connection for data and charging
remove_circle
Limited features
remove_circle
Only 8GB of storage
Overview
The Philips SA1208 really does feel like something ripped from the mid-2000s. It's by and by a pure MP3 player, which makes it great for parents who want their kids to be away from their phone but don't wanna take away their music.
With a USB-A connection that acts as both its charger and data transfer method, the Philips SA1208 is minimalistic, or as some would say, limited. 
The tiny black and white screen is only good for reading the title of the song, and there's a few equalizer options for rock, jazz, classical, and other music genres. 
There's no option for a microSD card, which means you're limited to the 8GB of onboard storage. It comes included with a case that has a clip-on, making it another great option for sporty types.
Details
Supported formats: MP3,WMA,WAV,ACC,OGG,FLAC,APE

Sampling rate: 8-48 KHz

Battery: 100mAh lithium battery (8 hours of music playing)
Who is this for?
There's something that feels amazing about the minimalistic design of the Philips SA1208, as well as annoying. It's not for everyone, but for parents who don't want to deprave their kids of music but do want to cut down on their downtime, it feels like a great little gift.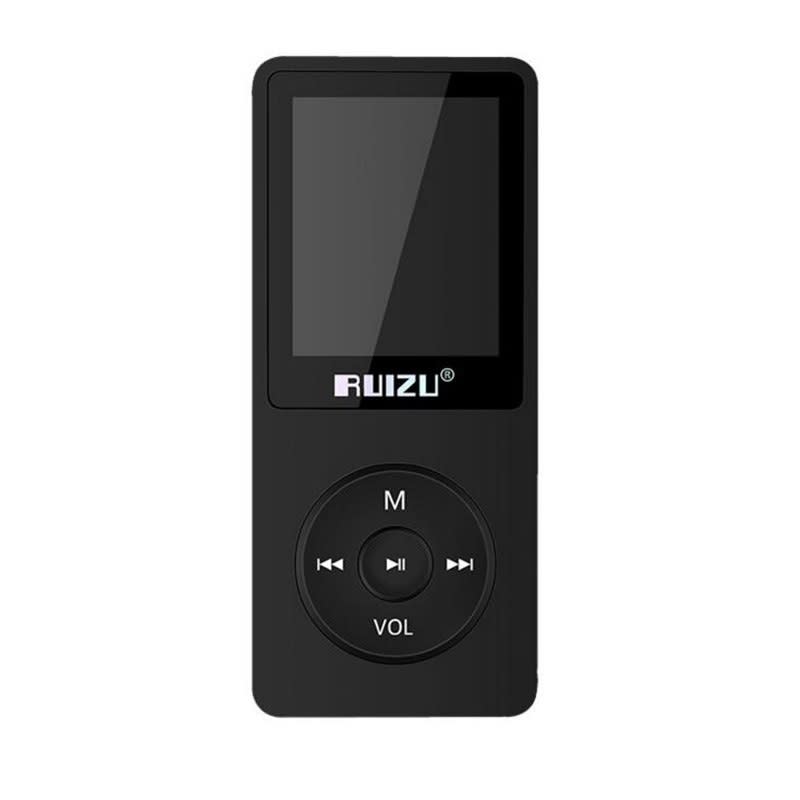 Check Ruizu X02 price below:
add_circle
Affordable price
add_circle
Decent sound quality
add_circle
Long battery life
remove_circle
Sub par build quality
remove_circle
Included earphones are disappointing
remove_circle
Only 8GB of storage
Overview
Although you're right to be skeptical of the Ruizu X02 by its appearance alone, it actually performs well above what you would expect with its price.
For one, it supports MP3, FLAC, WAV, and other audio files. The FM radio function also works well, being able to save up to 30 stations for easy navigation. Also, the 1.8 inch screen isn't gonna impress anybody, but for a music device it doesn't really have to. 
Meanwhile, sound quality is surprisingly great, with distinctive separation as well as great mids. Of course, it can't hold up to higher-end MP3 players which can cost five times as much, but it puts up quite a fight.
Supported formats: MP3, WAV, WMA, APE/FLAC

Battery: 80 hours
Who is this for?
People on a budget should definitely consider this if they're looking for a decent MP3 player. Although it might only offer a marginal difference when compared to your smartphone, for people that want an affordable MP3 player, you can't go wrong with this. 
FAQ:
- Is it worth getting an MP3 player?
An MP3 player may seem like something that might not have much purpose in today's world, and it's easy to think why. After all, smartphones are more than worthy replacements that can do so much more. It means one less thing to carry around, one less thing to accidentally forget or bring or charge. 
Still, it would help if we looked at MP3 players the same way we look at modern cameras. 

Sure, our phones could probably do just as well as any camera we carry around. But an MP3 player simplifies as well as allows for more technological advances to amplify your music-listening experience.

So although MP3 players are not for everyone, there are still a ton of music lovers out there will certainly appreciate getting one. 
Related articles