It is mind-boggling to see how far virtual reality technology has advanced within such a short period of time. Within the last two decades, products have gone from an expensive and crude facsimile of virtual reality to becoming sleek, streamlined and innovative cutting-edge gadgets with reasonably affordable price tags.
Many major companies and small startups now offer virtual reality headsets. The quality, function and price vary from manufacturer to manufacturer. In fact, the market is so flooded with VR headsets and glasses that it's becoming difficult to make the right choice. We're here to help narrow down the field with some of the best VR headsets available on the Malaysian market.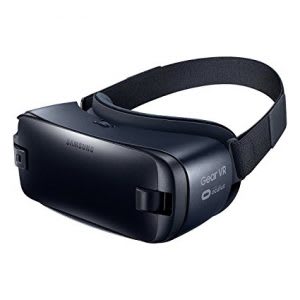 Check Samsung Gear VR SM-R323 Blue Black price below:
The Gear VR works seamlessly with Galaxy smartphones (except the note 7) using the built-in micro USB port to provide the most comprehensive VR experience you can obtain from your Galaxy smartphone. It also features an accelerometer, proximity and gyro sensor to allow you to feel the feedback and adjust the virtual environment accordingly.
In addition, the phone control buttons are all mirrored on the headset with the addition of an integrated touchpad for easier controls and adjustments. This headset fits comfortably on the user for long hours of play with the content from the Oculus Store or Milk VR.
---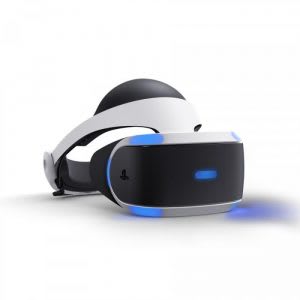 Check Sony PlayStation VR Headset price below:
Sony has broken the boundaries of console gaming with their many generations of PlayStation. Their latest addition to their newest console, the PlayStation 4, is the original Sony PlayStation VR Headset. It's easy to use, just plug and play with the PS4 and other original Sony accessories.
The VR Headset offers advanced 5.7-inch OLED display, it runs HD 1080p at 120 frames a second to pipe in seamless visuals for you to enjoy the virtual world of the PS4. Besides that, 3D audio technology means a more comprehensive virtual experience as the aural depth adds an extra level of immersion.
---
Check Virtual Reality VR BOX II 2.0 3D Glasses price below:
So, you want to experience VR but don't want to spend a bomb? Today's your lucky day because you can get the VR Box II at a very affordable price! The design is based on the Google Cardboard VR Box from a few years back and the set provides a fine introduction to the VR experience for tightwads everywhere.
This is light and easy to use, plus it will support any smartphone which can fit in its holder. It is especially good for turning your smartphone into a widescreen movie theatre for one.
---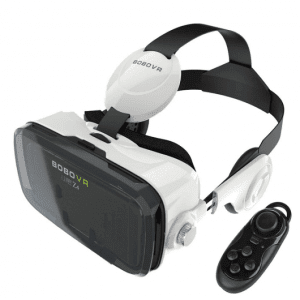 Check BOBOVR Z4 3D Immersive VR Virtual Reality Headset price below:
The BoboVR Z4 provides good quality VR experience for users of smartphones from 4-6 inches in width. The visor fits snugly on the user's face to prevent light leaks from ruining the experience and it includes built-in high-quality headphones to complete the 3D experience. It includes a Bluetooth controller to allow greater control in the virtual environment for both games and productivity apps.
---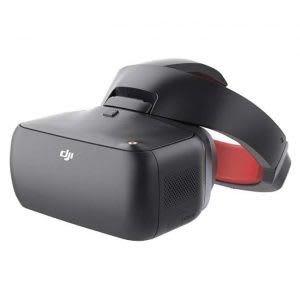 Check DJI Racing Edition VR Goggles price below:
The DJI Racing Edition VR Goggles Headset is another high-end VR headset for the PC. It boasts full 1080p HD screens, direct connectivity, and 12 selectable transmission channels with a drone up to a 7km range to provide high-performance VR flight experience. Additionally, the headset is equipped with HDMI input to complement the HD screens provided.
---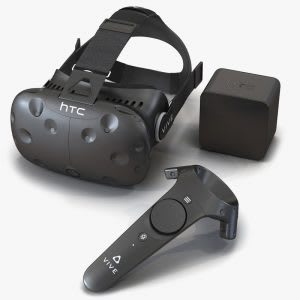 Check HTC Vive NEW Original Set price below:
In its original release, the HTC Vive was lauded as generations ahead of its closest competitor – the Occulus Rift. Although the gap has grown smaller, the new HTC Vive is still the king of the hill, with flawless room scale tracking and object detection at 4.5 X 4.5 meters, which allows you to totally immerse yourself in virtual surroundings, limited by your room size of course. The two 1080p screens in the set are the highest resolution available in a commercial VR set.
Other innovations include full support for Steam VR, multiple eye relied adjustments and dual ergonomic wireless controllers to allow more natural and intuitive interactions. The downside is the price of course, as only those with fat wallets can afford this baby.
---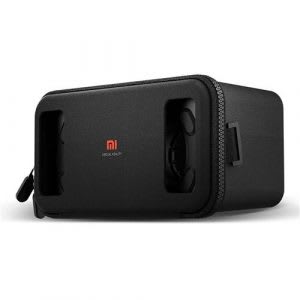 Check Xiaomi VR Virtual Reality 3D Glasses price below:
This brand new offering from Xiaomi brings higher quality VR experience to the masses, at an affordable price. It works with any smartphones from 4.7-inch to 5.7-inch and is crafted from durable Lycra material which keeps the weight down for longer use without neck pain.
It is similar to the Google VR Box but with some design tweaks and higher grade materials, which means the Xiaomi VR glasses are able to deliver an enhanced VR experience with support for panorama videos and images. Simply insert a smartphone to enjoy!
---
Disclaimer: The pricing shown is just a good indication of how much these products are worth. The prices could change based on the e-commerce promotions that are going on. If some of the products are not available, do email us at [email protected] Thank you!