Virtual reality is becoming more happening in recent years with more compelling games and experiences available to explore. It allows you to look around a virtual space as if you're there. You can experience the fantasy world of your favourite games as though you're in it.
With all the vast selections to choose from in Malaysia, our list will cover you with the best VR headsets for various occasions.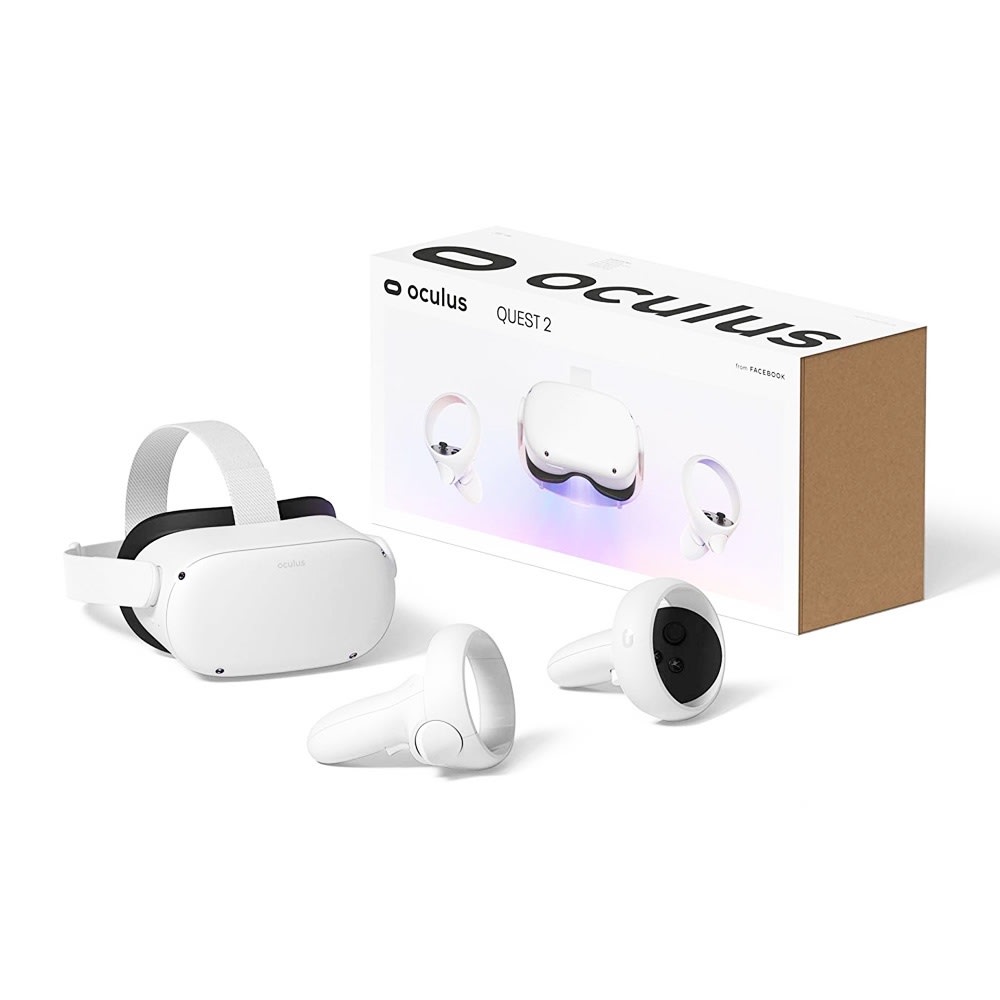 Check Oculus Quest 2 price below:
add_circle
Easy setup with wireless internet access and the Oculus app
add_circle
Premium display
add_circle
Redesigned Oculus Touch controllers for ultimate control
Overview
It's all fun on the Oculus Quest 2. You don't only get to use it for gaming but the Quest 2 also allows you to sit front row at a live concert, burn calories in an instructor-led workout and even meet as well as connect with your friends in VR. Even better, the device is easy to set up and safe to use through a mobile app.
The Quest 2 is wireless which means you're not stuck playing at home anymore. Feel free to take all the games, fitness sessions and shows outdoor for a more lively experience. 
Details
Advanced processor and high-resolution display 

Simple and secure connection

Connect to Facebook to find your old friends and meet new people
Who is this for?
The Quest 2 is an all-in-one headset filled with unique experiences for everyone. It delivers the power and speed you need for an immersive and seamless VR experience thanks to its powerful specs. By supporting Facebook connections, you can connect and expand your circle with the Quest 2 community.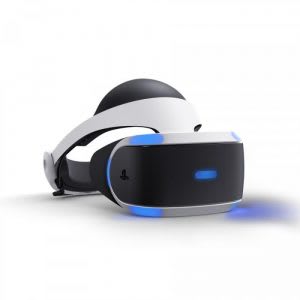 Check Sony PlayStation VR Headset price below:
add_circle
Compatible with both PS4 and PS5
add_circle
Large 5.7" OLED FHD display
remove_circle
Newer generation PSVR 2 might release soon
remove_circle
Not budget-friendly
Overview
While waiting for the new Sony PSVR 2 tailored for the PS5, you might want to consider the PlayStation VR headset. All you need is an additional camera adapter which is available when purchasing a new PSVR to connect both devices.
The PSVR features an expansive 5.7" OLED display supporting a Full HD resolution. Even then, images can transition smoothly at up to 120 frames per second. Aside from that, its 3D Audio Technology surrounds you with high-quality sounds all around you.
Details
Plug and play with an additional camera adapter for PlayStation 5 

Large OLED display with a high frame rate

3D Audio Technology for next-level immersive gameplay
Who is this for?
If you can't wait anymore, you can still discover the virtual world with the current generation PlayStation VR headset on your beloved PS5. The setup is also straightforward. You only need to plug and play to enjoy your favourite VR games.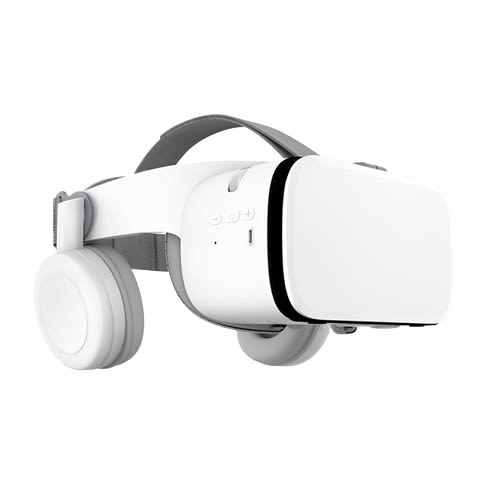 Check BOBOVR Z6 VR Headset price below:
add_circle
Foldable design for easy storage
add_circle
Wireless connection and wide compatibility
add_circle
Long-lasting battery for up to 25 hours
remove_circle
Controller is not included
Overview
Enter a virtual world and enjoy your fantastic games when you put on the BOBOVR Z6 VR Headset. The Z6 offers a wide 110-degree field of view for outstanding viewing. You can enjoy cinematic HD visuals and get protected with the Anti-Blue Light Coating.
With high-end soft leather face padding, its spacious interior space can also fit users with glasses while preventing lens fogging at the same time. Moreover, the compact and foldable design lets you easily put it in your bag and take it wherever you want to go.
Details
Wide compatibility with Android and IOS mobile phones

Small size and convenient

HiFi stereo headphones with active noise cancelling
Who is this for?
VR movies, games and music are better on the BOBOVR Z6 Headset thanks to the around-ear headphones that give you crisp, powerful sound and less noise. Moreover, the spacious interior can fit the use of glasses and provide extra comfort with its skin-friendly material and breathable design.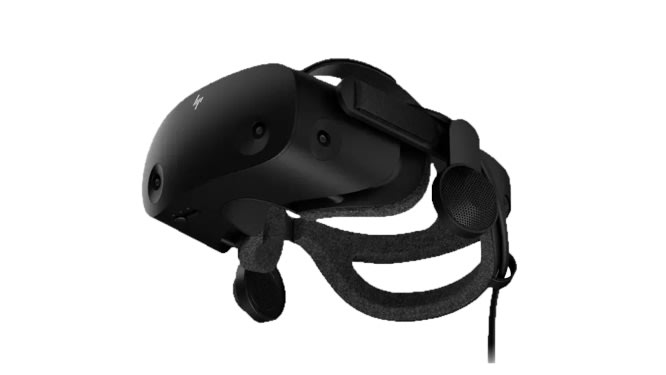 Check HP Reverb G2 price below:
add_circle
Ultra-sharp visual with mura-free
add_circle
High-quality audio
add_circle
Easy setup on Windows PC
remove_circle
Wired connection
remove_circle
Requires a travel adapter to plug into the Malaysia power outlet
Overview:
With a 4K resolution, playing VR games on your PC is more satisfying than ever with the HP Reverb G2. Developed in collaboration with Valve and Microsoft, you can expect a seamless VR experience with a wide variety of apps and software supports.
Worth mentioning you won't need any external tracking sensors as the HP Reverb G2 got you covered with its cameras. The small and more ergonomic controller design gives you maximum comfort and extra grip even in the most exciting gameplay.
Details
Supports up to 4K resolution

Wide field of view up to 114-degree

Comfortable controller with ergonomic design
Who is this for?
The HP Reverb G2 is compatible with Windows. Connecting to your PC is as simple as plugging it in and letting all the installations and software tweaks run automatically. It's perfect for PC game enthusiasts who don't want to get out of their homes.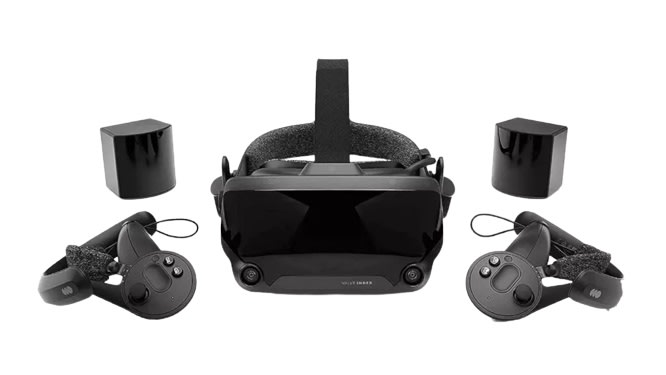 Check Valve Index VR Headset price below:
add_circle
Stunning display with wide FOV
add_circle
Best-in-class audio
add_circle
Sensitive and responsive controller tracking
remove_circle
Premium price
Overview:
Bring your virtual reality immersion to another level with the Valve Index VR Headset featuring dual 1440x1600 RGB LCDs. Every scene slides across the screen without a hint of a flicker thanks to the extremely low latency and high refresh rate. 
With the best-in-class audio among all consumer VR headsets, you can fully dive into the virtual world with beautiful sounds from left and right, up and down. Moreover, the Valve Index supports the Steam platform so you have a lot of titles to choose from.
Details
High refresh rate of up to 144Hz

20-degree more FOV than most VR headset

Low persistence of 0.33ms to 0.53 ms
Who is this for?
If you have the budget to spend, the Valve Index VR Headset certainly won't fail you. It has a wide FOV of up to 130-degree which stands among its competitors. The controller tracking is also excellent with sensors for each finger via a touch-sensitive panel.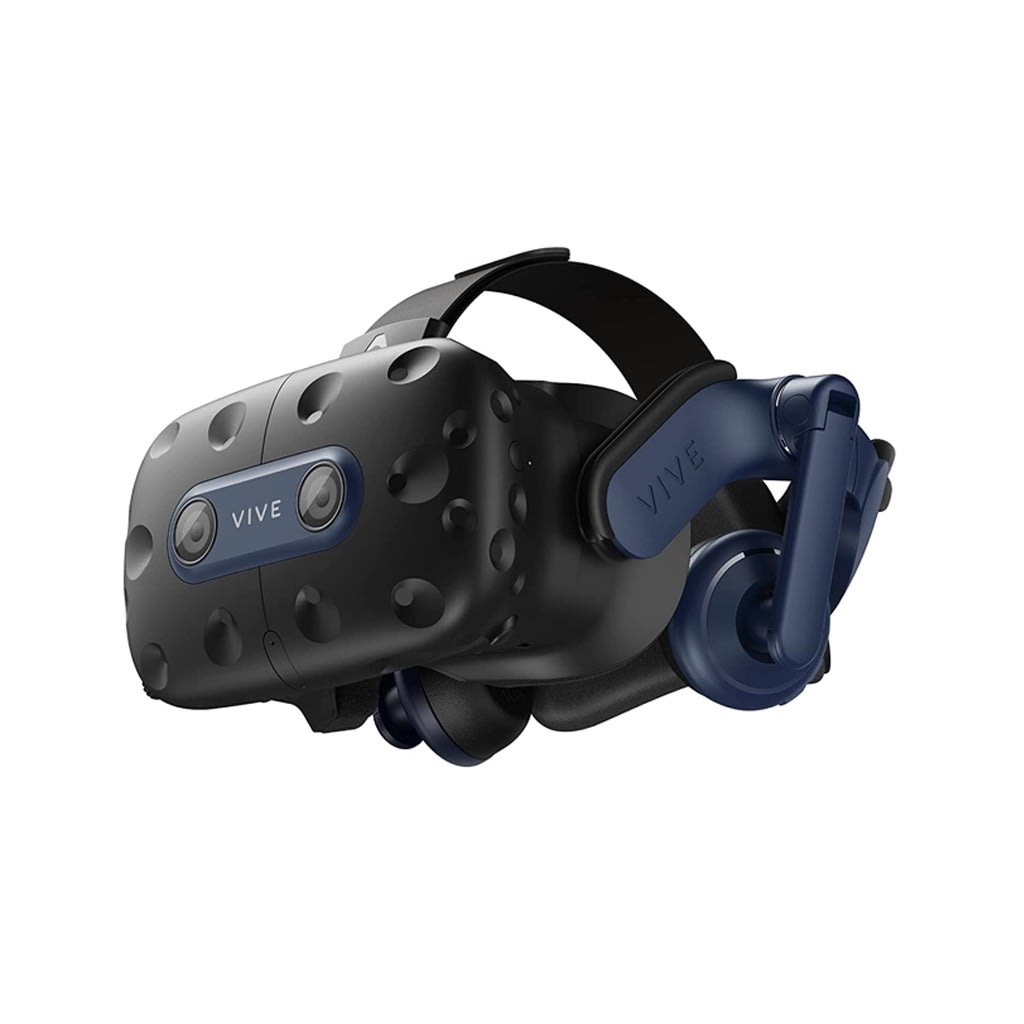 Check HTC Vive Pro 2 VR Headset price below:
add_circle
Best resolution among other competitors
add_circle
Future-proofed setup with large game collections
remove_circle
Need time to adopt the correct settings
Overview
Visualising in 5K clarity is now made possible on the HTC Vive Pro 2 VR Headset. With it, you can enjoy more in finer details with the wide 120-degree field of view and up to 4896x2448 resolution. Even when running graphics-intensive games and apps, the visual is seamless as it runs at a 120Hz refresh rate.
Furthermore, the Hi-Res certified headphones support 3D spatial sound integration combined with a powerful amplifier to deliver immersive soundscapes.
Details
Top of the market for resolution

Large library of games

High refresh rate for smooth gameplay
Who is this for?
The HTC Vive Pro 2 is for those who're up for top-notch resolution. Not only that, but because of its featherweight design with futuristic appearance, it brings you comfort and ensures you look the best even when you're tethered up to a PC. Of course, you'll need the full set of base stations and motion controllers to get the full experience.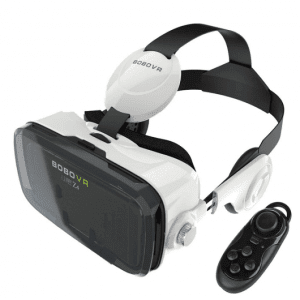 Check BOBOVR Z4 3D Immersive VR Virtual Reality Headset  price below:
add_circle
Budget-friendly
add_circle
Face thermolysis design for better heat dissipation
add_circle
Decent audio quality for the price
remove_circle
Only works well with smartphones with a 6.0-inch screen size and below
Overview
The BOBOVR Z4 VR headset integrates visual and audio for total immersion into the virtual world. With only one smartphone, you can now watch blockbuster 3D movies as well as experience exciting VR games. 
Despite being a budget VR headset, the BOBOVR Z4 doesn't come with flimsy audio. Still, it makes good use of sound-proof earphones with heavy bass to quickly make you dive deep into the new world.
Details
Total immersion with 120-degree FOV

PET materials in Sheet Molding Technology for better sound effect

Comfortable design with heading adjustment
Who is this for?
Whether you just wanted to test the water or don't want to break your bank, the BOBOVR Z4 is an ideal entry-level headset to start your virtual journey. In fact, it works well with 4.0-inch to 6.0-inch smartphones to stimulate a private cinema for you to lie down at home and watch IMAX 3D movies. 
FAQ:
- How to Choose a VR Headset?
Looking to get your first VR headset? Here's a quick breakdown to how you can choose the right VR headset.
This shall always be the first factor to consider when after a VR headset. Most headsets have their content platforms depending on their brands. For instances, if you have a PS4, then the PlayStation VR is a good option. Whereas Microsoft has a few third-party headsets that are compatible with its Windows Mixed Reality platform.
There are plenty of technical criteria when it comes to choosing the best VR headset. We will briefly highlight a few of the main specs you should pay attention to. 
To ensure high-quality images, you should choose one with high definition and a wide field of view (FOV). A good tracking system will track your movements and transcribe them into an immersive experience, sometimes with the help of external sensors.
You wouldn't want to wear a bulky and heavy helmet when enjoying your favourite entertainment. This is why choosing the right size and weight is important when considering a VR headset. With an ergonomic design, the headset can give you maximum comfort and minimal strain over extended hours.
Related articles