Although we live in an era where staying connected has become an essential norm, not every place offers the convenience of a complimentary WiFi network. This is especially true if you are outside regardless of cafes, shopping malls or train stations. And even with free WiFi provided, it usually doesn't come with a secure network or worse, an unstable connection.
Thankfully, you can solve this never-ending problem by investing in a portable hotspot or pocket WiFi. It's compact, convenient and allows you to connect to your mobile devices such as a smartphone, laptop or tablet.
So, if you are looking to purchase a pocket WiFi that you can rely on, we have gathered the best of its kind worth considering.
Table of Contents
8 Best Pocket WiFis in Malaysia
From

RM128.00
Check Mifi Portable Router D6 price below:
add_circle
Supports all local telcos
add_circle
Stable speed and connectivity
remove_circle
No mention of support for international telcos
A successor to its older sibling - Mifi Portable Router D5, this portable wifi device sees some favourable upgrades for just as cheap. It also has a minimalist, predominantly white design that looks clean and professional.
Features:
To use the MiFi is easy; simply insert the SIM card at the back of the mini-SIM slot and turn on the power button. Then, connect to the WiFi by inputting the WPA/security key and you're basically good to go.
The good news is, this device can support up to 10 users simultaneously, which comes in handy if you are living with your family or roommates. Its 2,100mAh battery capacity will last you a total of 6-8 hours usage, which also depends on your respective wireless network condition. 
Performance:
For those who are travelling in groups, know that this device can cover up to 15 metres' worth of wireless distance. Adding to its list of benefits include the support for both 3G and 4G LTE network at a maximum speed of 150Mbps. Some users who tested the device using their Maxis Hotlink Unlimited and U Mobile GX respectively praised the near-seamless stable speed.
Although this device is made suitable for most major local unlimited data plans ranging from Digi and Maxis to U Mobile and Unifi, it lacks international telco support. But overall, given such a reasonable price point, it remains a good investment that doesn't cost you a fortune.
---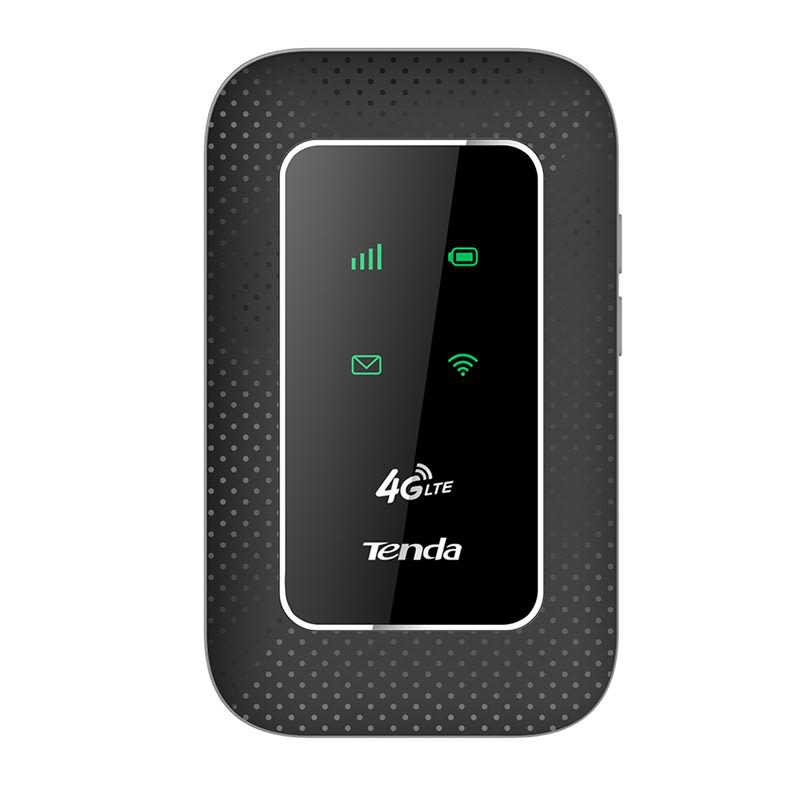 From

RM178.00
Check Tenda 4G180 price below:
add_circle
Compact and lightweight
add_circle
Compatible with most local telcos and supports global 4G networks
add_circle
Durable battery life
remove_circle
Its app interface is not the best looking
At approximately 85g, the Tenda 4G180 is just light enough to make it travel-friendly. It packs most of the essentials to keep you connected, being able to support both local and global 4G networks.
For the former, this device is compatible with most major telcos such as Maxis, Digi and Unifi Mobile. However, keep in mind that it doesn't support Unifi Air and Yes 4G.
Features:
Aside from its decent long battery life, which can last over 6-10 hours of continuous usage. The device can share wireless connections up to 10 mobile devices at the same time.
It even boasts a microSD slot, allowing you to store your digital belongings like photos and videos up to 32GB.
Also, the Tenda 4G180 comes with app support, where you can configure the likes of network and WiFi settings. It's simple and straightforward to use though, its bright orange interface may be a turn-off or more specifically, a sore eye for some users.
Performance:
Most users who tested the Tenda 4G180 were satisfied with the device's overall stable signal strength. While the device doesn't have a screen, it does compensate with 4 LED indicators to indicate the WiFi signal and battery status.
For a peaceful mind, this device covers a 3-year local manufacturer warranty period.
---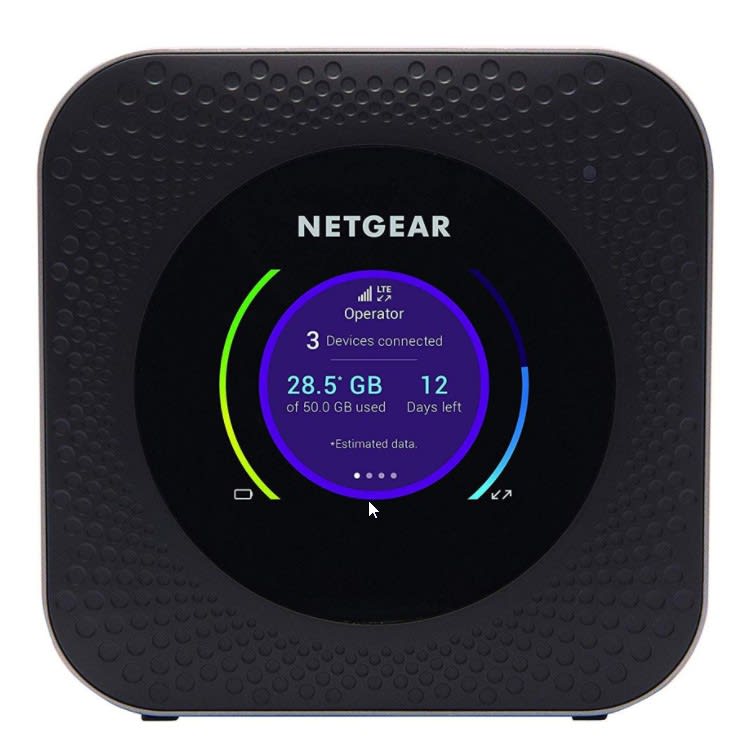 From

RM1,199.00
Check Netgear Nighthawk LTE Mobile Hotspot Router MR1100 price below:
add_circle
Has a LCD screen that displays useful info
add_circle
Long-lasting battery life
add_circle
Dual-band connectivity
remove_circle
Surprisingly lacklustre Fast Ethernet
remove_circle
Doesn't exactly reach as high as 1Gbps
remove_circle
A tad larger than your average portable WiFi device
For a portable WiFi that costs a whopping four figures, it's certainly not for everyone. But at the same time, the Netgear Nighthawk MR1100 offers a few irresistible perks such as the LCD screen that displays useful information like WiFi signal levels and how much data you have used.
Features:
The Netgear Nighthawk MR1100 promises an ultra-speedy 4G LTE at up to 1GB per second. While that may sound like a dream come true, it's more theoretical than practical. To note, the signal strength varies from your usage types and where you are at. So, some users did mention that it doesn't reach as high as it claimed but found it good for streaming HD contents and playing mobile games online.
Moreover, the pocket WiFi also supports dual-band connectivity including the standard 2.4Ghz and the faster 5Ghz. The latter allows you to enjoy quicker web loading as well as uploading and downloading content. There's also a Fast Ethernet feature too but the result is somehow mixed, notably a slower transfer speed and only that it only supports a 2.4Ghz network.
Performance:
To make things more interesting, there's the huge 5,040mAh battery life that is capable of lasting up to 16 hours. According to a real-life test, it manages to sustain almost all day connecting through the likes of a laptop and smartphone.
The Netgear Nighthawk MR1100 may have a larger form factor compared to most compact-sized portable WiFi. But given most of the advantages that you'll get from this device, it remains a good buy.
---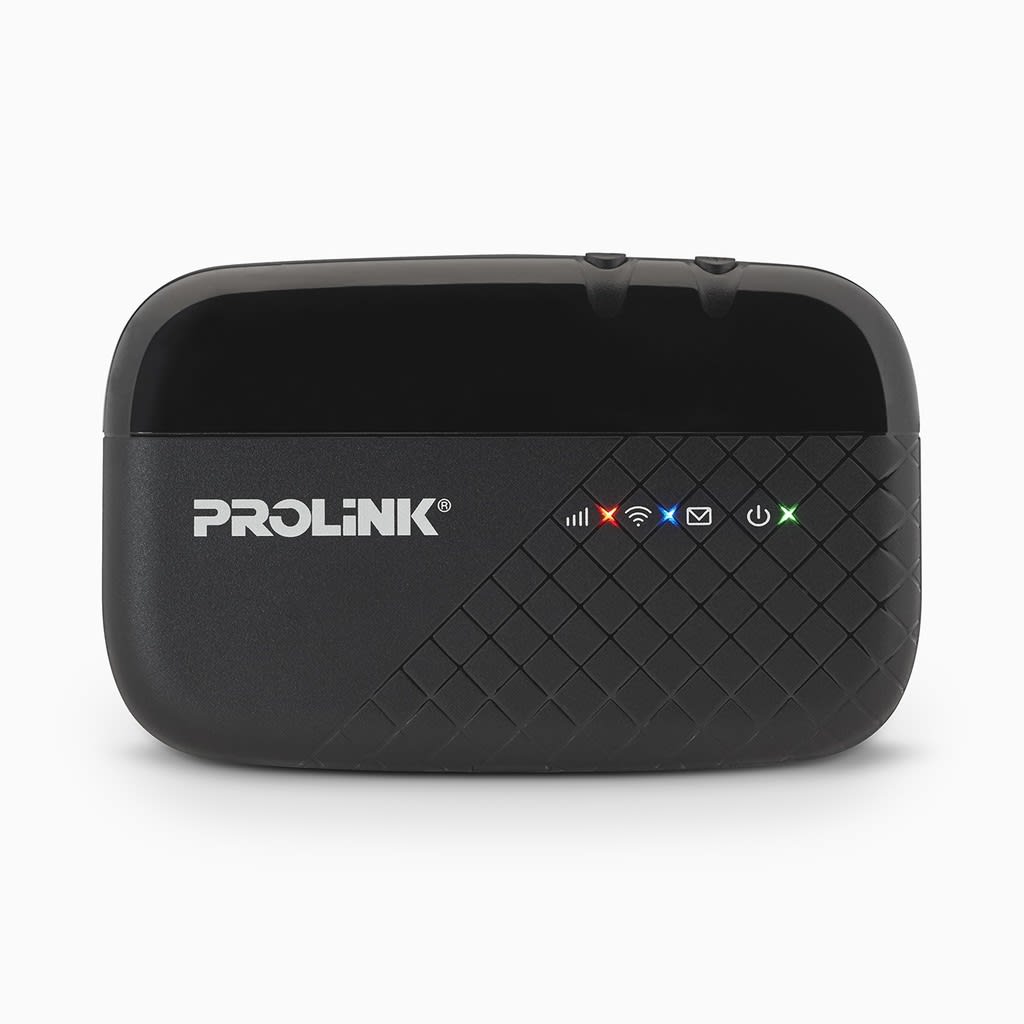 From

RM169.00
Check Prolink PRT7011L Hotspot price below:
add_circle
Can connect up to 11 mobile devices
add_circle
Good battery life
add_circle
Lightweight design
remove_circle
No LCD screen
If you're after a good pocket wifi for hotspot capabilities, prioritise one that can connect to many devices at once. For a budget-friendly recommendation, try the Prolink PRT7011L.
Features:
At first glance, it's easy to mistaken the Prolink PRT7011L as a resurrection of the Motorola pager. But beyond its familiar aesthetic, this portable WiFi device is capable of supporting data speed at up to 150Mbps. Compared to most devices that have up to 10 connectivities, this one can connect to 11 mobile devices simultaneously.
When it comes to the design, the Prolink PRT7011L is compact and light enough at just 103g. Given its inexpensive price point, there's no LCD screen available but you'll still get the standard OLED indicator lights including power button, WiFi connection and signal strength.
The Prolink PRT7011L is also built with ease of use in mind. Simply install a SIM card and connect the device to your mobile device like laptop, smartphone or tablet using the bundled USB cable. Then, turn on the power button and you're ready to surf online. 
Performance:
Despite only having 2,000mAh of battery capacity, it claims to be able to reach up to 10 hours, which is a bit more than most hotspots. This has mixed results as some users enjoy its decent battery life while some others complained about the battery draining faster than it should.
---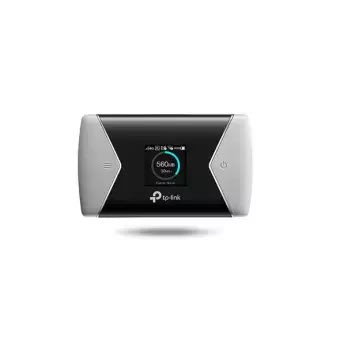 From

RM579.00
Check TP-Link M7650 price below:
add_circle
Light and ultra-portable
add_circle
Can connect up to 32 mobile devices
add_circle
Dual-band connectivity
add_circle
Excellent battery life
Looking for a reliable portable WiFi router for your mobile internet needs? Consider the TP-Link M7650, which boasts a simple but striking two-tone design. This is also one of the lightest mobile hotspots at 90g, so you will have no problem carrying it in your backpack.
Features:
Most mobile hotspots are only shareable up to 10. Well, get ready to be amazed as this one's capable of supporting up to 32 mobile devices at the same time. It has the benefit of dual-band connectivity as well at 2.4GHz and 5GHz. 
Another great feature is that it can connect up to 600Mbps' worth of download speed using the LTE 4G+ network.
Back to the bands, this device supports every major telco from Celcom to Digi as well as Maxis and U Mobile. A rare feature is also its OLED screen, which is handy for viewing essential statuses like battery life, signal strength and data usage under harsh light conditions.
You can also make use of the microSD card slot, giving you an extra storage device of up to 32GB for storing your photos, videos and documents. Setting up the device is also pretty straightforward; insert the SIM card, turn on the power button and connect the WiFi to your mobile device.
And if you need to gain more access to your wireless network, you can use the tpMiFi app to configure the likes of changing the WiFi name as well as sending and receiving SMS.
Performance:
The TP-Link M7650 is notably praised for its long-lasting 3,000mAh battery life, which can sustain up to 10-15 hours, depending on your usage, of course.
---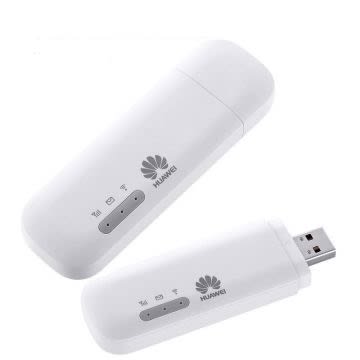 From

RM197.13
Check Huawei E8372 USB Modem price below:
add_circle
Super compact design
add_circle
Compatible with both Windows & Mac
add_circle
Can be used in the car as well
remove_circle
Setup can be tricky and frustrating
At just 40g, this ultra-compact Huawei E8372 USB Modem is so light that you can slip it into your pocket or backpack easily. It boasts a predominantly white design with a curved USB drive-like form factor.
Features:
You can download the Huawei HiLink app to manage the WiFi dongle remotely using your smartphone. Some of the things you can do from here include checking your SMS and data usage as well as changing the WiFi name and password. The app can be downloaded from Google Play Store or Apple App Store.
A great thing about the Huawei E8372 USB Modem is that it's compatible with both Windows and Mac, and can support up to 10 mobile devices simultaneously. That is not all; mobile internet is possible when you are in a vehicle by connecting it using the car charger.
Connection-wise, it has decent support up to 4G LTE network and accepts most major telcos like Digi, Maxis and Celcom.
Performance:
When it comes to the setup, know that it's not exactly a simple plug-and-play function. This is a common complaint among many frustrated users who have to manually configure the setting beforehand. But once you get the hang of it, you're basically good to go.
---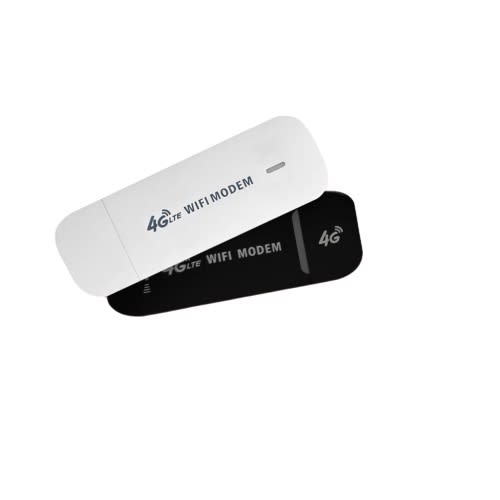 From

RM99.00
Check USB 4G Wifi Modem RS850 price below:
add_circle
Supports all unlimited data plans in Malaysia
add_circle
Portable and lightweight
remove_circle
Only limited to 8 mobile devices
Tight on a budget? Then, you might want to check out this portable WiFi RS850 Modem from TVBox2U. The device, which is reminiscent of a USB drive, can support most major telcos like Digi, Maxis, Celcom, U Mobile as well as Unifi Mobile and Unifi Air.
Features:
The TVBox2U USB 4G Modem Router Hotspot can cover a reasonable working distance of up to 15 metres. Configuring the portable WiFi modem is also quite straightforward, where you can use it in no time. All you need to do is plug in a SIM card and connect the WiFi network to your mobile device.
This device has a shareable capability of up to 8 mobile devices at the same time. Its super-compact form factor also means you can easily carry it in your pocket or backpack minus the obvious weight burden.
Performance:
Upon testing the device, most users are satisfied with its internet speed and that it also delivers its promise for supporting the unlimited data plan in Malaysia. With connection support for 4G LTE network at up to 150Mbps, you can expect near-seamless usage regardless of streaming movies or playing mobile games.
---

From

RM10.00
Check Travel Recommends price below:
add_circle
Very affordable rates
remove_circle
Only shareable up to 6 devices
If you are a frequent traveller, relying on your smartphone's data roaming across multiple devices to get you connected can be a costly affair. Sure, telcos might offer all the value-for-money roaming plans you can get but it can be quite pricey.
This brings us a portable wireless router rental service like Travel Recommends. It offers affordable rental services for as low as RM 10 a day in over 100 countries and what's more, you'll get to enjoy unlimited internet connectivity!
Features:
Using the device itself is easy with the help of a quick-start guide and it works reasonably well. Their devices are made shareable for up to 6 mobile devices simultaneously and support both 3G and 4G networks. Battery life should last up to 6-8 hours on a single charge, depending on your usage.
Finally, Travel Recommends' TravelWiFi device is compact enough to fit in your bag or backpack wherever you go.
Performance:
In fact, Travel Recommends is our editor's pick as well as several local forumers, due to its simple and straightforward rental process. Simply go to their official website and choose your preferred country of destination by selecting the likes of Asia, Middle East or Europe. Alternatively, you can type the name of the country on the designated search box to check the respective rate.
For instance, if you pick Singapore, you will be redirected to a page to find out the price and the flexibility of choosing the collection and return date/time. You can also rent a power bank for just RM 6 a day.
Once you've made your choice, you'll get a portable TravelWiFi device bundled with a travel adapter and a charging cable delivered to you, all of which are neatly packed in a convenient zipper pouch. 
---
Differences Between Pocket WiFi vs. Mobile Data
Will you be visiting a place with no free public WiFi connection? Then, you have two options when it comes to mobile internet. One would be a pocket WiFi and the other would be mobile data (from your phone).
So, what's the difference between these two? Let's take a look below.
Pocket WiFi
A pocket WiFi typically comes in the form of a portable router or a USB/power bank-like device, both of which are made compact and travel-friendly to store in your backpack.
Thankfully, configuring a pocket WiFi is usually straightforward.
To start, just insert a SIM card into the designated slot.

Then, connect it to your mobile device before turning on the power button.

Depending on the brand, a pocket WiFi offers a wide coverage both locally and internationally.

Most pocket WiFi relies on rechargeable batteries to run the device and they are capable of lasting at least 6 hours on a single charge while some can stretch up to 10+ hours.

A pocket WiFi also comes in handy for those who want to connect to more than one device. That means being able to share internet connection wirelessly to multiple devices at once.
Mobile Data
Mobile data is internet according to your smartphone's telco internet plan. Today, mobile data plans typically come in prepaid or postpaid varieties with unlimited internet access.
You're likely to prioritise a plan that will suit your mobile needs (calls, messages etc.) for mobile data, whereas it'll be a high internet quota for pocket WiFi.

Thankfully, there are many budget plans, even though they may usually be available with a low internet quota.

In case you are running out of data, you can always buy internet add-ons for the fraction of a price. The biggest drawback? There's a time limit to use it.

Unlike pocket WiFi, connecting to the mobile internet doesn't require setup or configuration beforehand. As long as you are using a postpaid or prepaid plan that supports mobile internet, just tap the mobile data icon on your smartphone's drop-down menu.

Sharing your mobile data with other devices via hotspot can take a toll on your smartphone's battery, which is one of the biggest cons of mobile data.
---
So, is pocket wifi better than mobile data?
In short, it depends on your internet usage and patterns.
Go with mobile data if:
You can't be bothered to carry an additional device.

You don't need to hook multiple devices with the internet often on the go.
Go with pocket wifi if:
You want to save your mobile's phone battery in terms of internet connectivity for more than 2 devices.

You constantly need internet for all of your devices.

You want to easily share an internet connection with others.
Related articles: