If you're getting WiFi service in your home or office, a wireless router is essential for multiple devices to connect to the internet. When shopping for a wireless router the technical jargon accompanying each product may be a bit overwhelming for the technically un-inclined average Joe. Fret not, because we've got your back. Here are our top picks for Wi-Fi routers in Malaysia.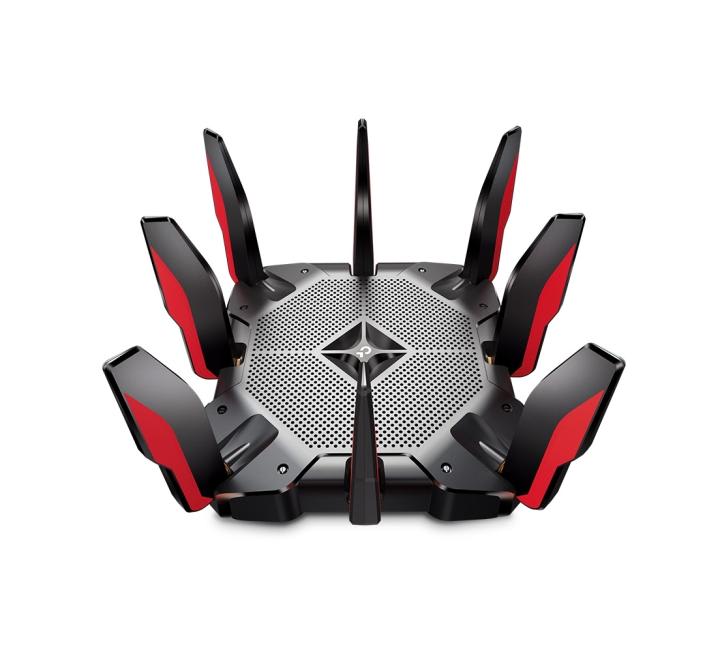 Check TP-Link Archer AX1100 price below:
add_circle
Automatically detects and optimizes games
Overview
The Archer AX1100 brings you a great Wi-Fi range with its 8 high-gain external antennas. It also has an advanced Quality of Service (QOS) which allows you to control your bandwidth easily, should you want to optimise it for the best internet response for your home or office.
It comes with all of the necessary smart features that your family or office would appreciate, such as Wi-Fi 6 which gives you smooth and fast connectivity at up to 10Gbps. The Archer AX1100 also has OFDMA technology and a 1.8 GHz Quad-Core CPU, paired with 3 co-processors that will help in connecting more devices to the router without reducing the latency of the computers. 
Details
10 Gbps Wireless Speeds

Boosted by 1024-QAM 

1.8 GHz Quad-Core CPU

Beamforming Technology

288 × 288 × 184 mm
Who is it for?
This is the best option for both home and office use. It will give you a fast connection rate regardless of how many devices are connected. If all you need is the best of the best, you won't go wrong with the TP-Link Archer AX1100.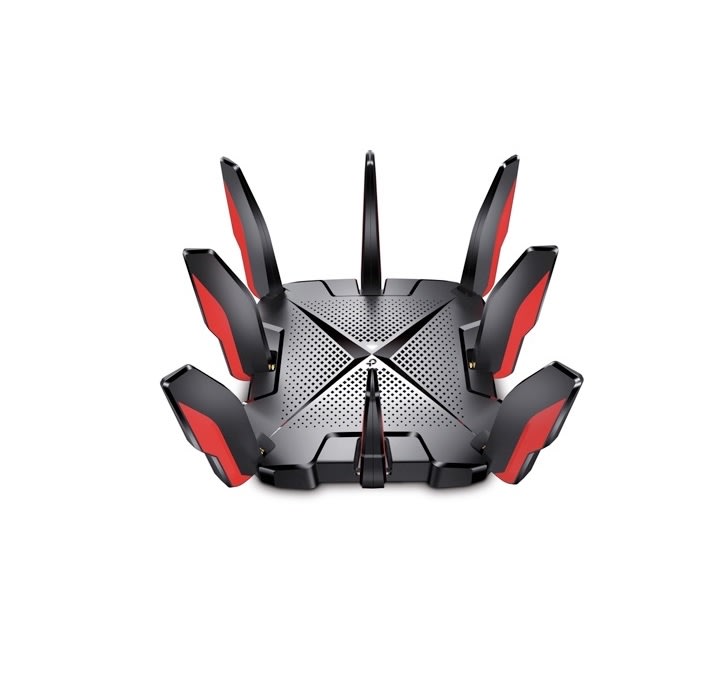 Check TP-Link Archer GX-90 AX6600 Tri-Band Wi-Fi 6 Gaming Router price below:
add_circle
Clearer signal and more data
Overview
The Archer GX90 gives you 3 distinct bands which have a speed of up to 6579 Mbps. It is fully equipped with 4T4R and HE160 technology that prevents any interference from other devices connected to the router as well. 
Details
Tri-Band structure provides a 4.8 Gbps Game Band

Homecare security system keeps important information safe

2.5 Gbps Wired Connection

1.5 GHz Quad-Core CPU 

Able to link router via Bluetooth
Who is it for?
You know how sometimes the game you're playing gets an update and it takes forever to finish? Or when you get killed in-game because of lag? With the TP-Link Archer GX-90 AX6600, you won't need to worry about these problems anymore, as it can boost your WiFi speeds.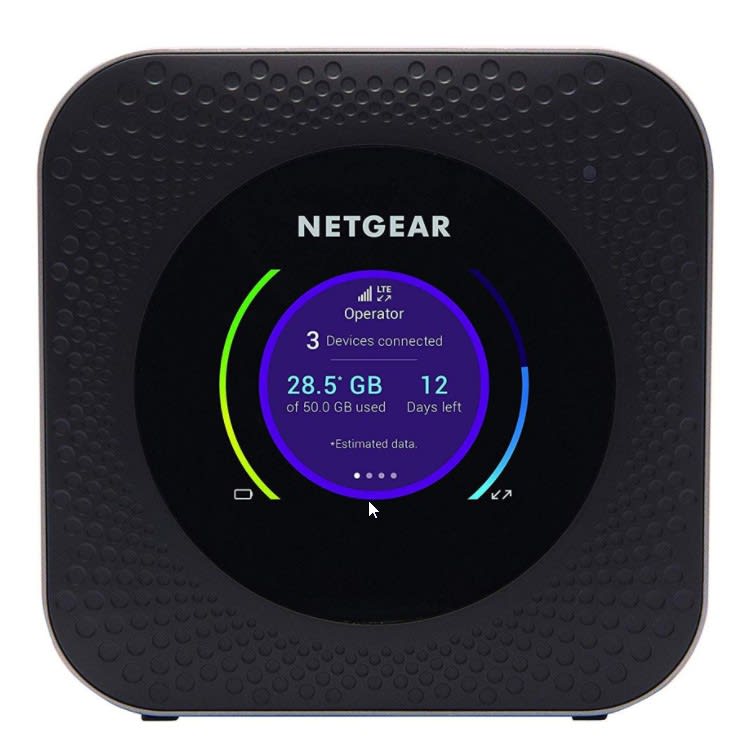 Check Netgear Nighthawk LTE Mobile Hotspot Router MR1100 price below:
add_circle
Has a LCD screen that displays useful info
add_circle
Long-lasting battery life
add_circle
Dual-band connectivity
remove_circle
Surprisingly lacklustre Fast Ethernet
remove_circle
Doesn't exactly reach as high as 1Gbps
remove_circle
A tad larger than your average portable WiFi device
Overview
The M1 is touted as one of the best mobile wifi routers for gaming with a very capable SIM Card slot. It can give you up to 1 Gbps download speed and 150Mbps upload speed. Plus, it also has dual-band wifi which allows for gaming and streaming simultaneously. You can also use NETGEAR's mobile app to monitor usage and tweak settings.
Details
Can connect up to 20 devices at once.

4G LTE Internet Speed

Large LCD Screen

Travel Router with WiFi/Ethernet offloading capabilities

Can buy an additional battery
Who is it for?
If you want a wireless router that's efficient and lets you take it anywhere you go, then the Netgear Nighthawk M1 is the perfect choice for you.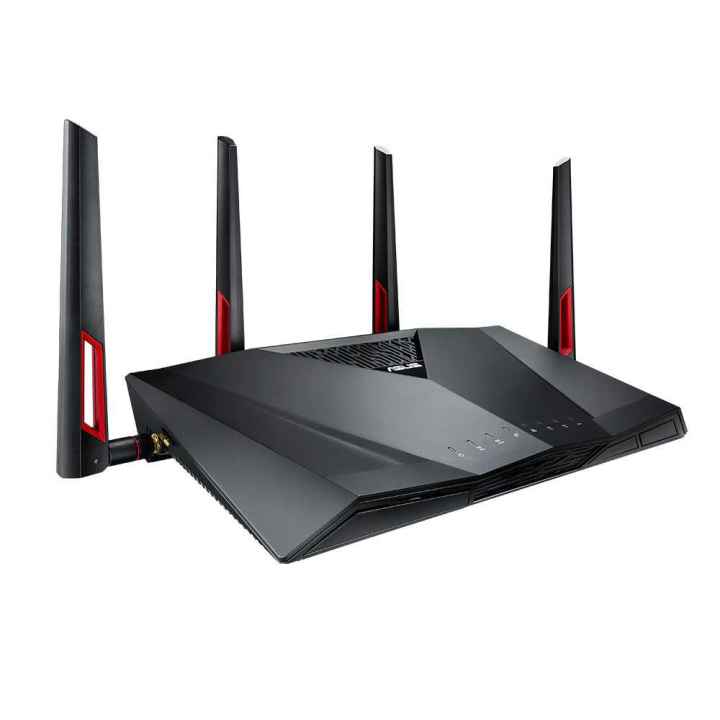 Check ASUS RT-AC88U price below:
add_circle
Great performance
add_circle
AiMesh compatible
add_circle
Connects up to 45 devices
Overview
ASUS RT-AC88U comes with powerful antennas which let you stretch your internet connection as much as possible. Thanks to its dual-band capabilities it can give you a speed of 3167 Mbps which allows for low-latency online gaming in a space of up to 5,000 square feet. 
Details
Can connect to other compatible ASUS routers

8 Gigabit LAN ports

Ultra-fast 802.11ac dual-band Wi-Fi router

Has Parent control

Strong Network Security with AiProtection with Trend Micro
Who is it for?
With the ASUS RT-AC88U, the days of dead spots in your home will be long gone. This router allows for up to 2,500 square feet and you will be able to connect up to 45 devices!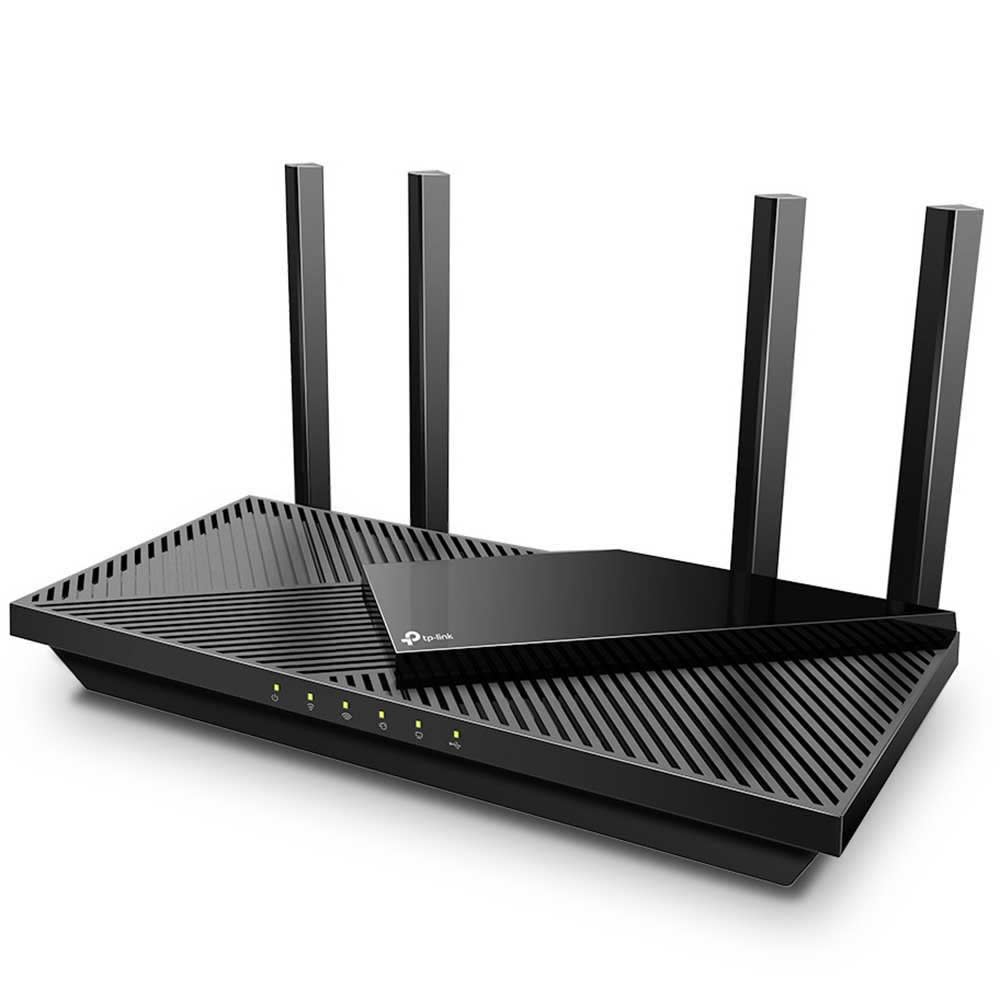 Check TP-Link Archer AX55 price below:
Overview
The router's four antennas will give you a wider range of connections which allows everyone to stay connected, regardless of how far they are. It also has OFDMA technology and Wi-Fi 6 capability so more devices can be connected at once. Its basic slick black casing also blends well into the office environment. Plus, you can also control the router with Alexa. Nifty, huh?
Details
2402 Mbps on 5 GHz and 574 Mbps on 2.4 GHz band

Powerful CPU 

USB 3.0 Ports

Can Cover Weak Signal Areas

Able to detect potential security risks
Who is it for?
For those of us who are forced to work in an office; you might miss your home's speedy internet, where it isn't hogged by all your coworker's phones and laptops, making the whole thing move at a snail's pace. We feel you, and so we'd recommend the TP-Link Archer AX55 to solve that problem.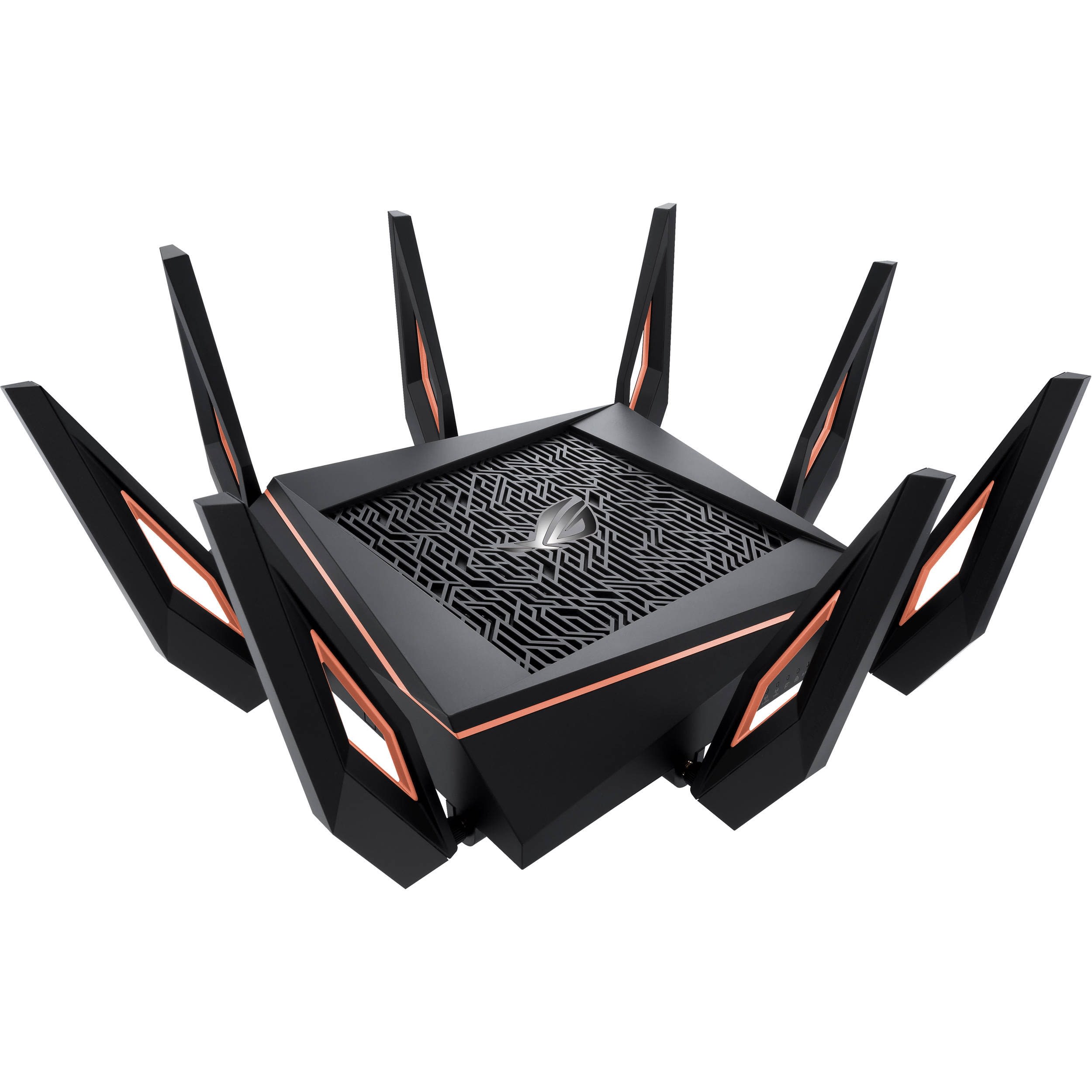 Check ASUS ROG Rapture GT-AX11000 price below:
add_circle
Fast Wifi 6 capability
add_circle
Specialised gaming features
remove_circle
Expensive for a wifi router
Overview
There is a whole lot to like about this overkill of a wifi router, and not just from a regular-use perspective. The ASUS ROG Rapture GT-AX11000  has ASUS Aura RGB support and OFDMA for multi-device connections. But what makes it stand out, is its 'Triple-Level Game Acceleration' which lowers your ping up to 90%, for a smooth experience when playing online games. 
Details
Triple-level  Game Acceleration

Front-line Network Security 

Has an 80% Wi-Fi range

Comes With VPN-Fusion

Has Aura RGB lighting
Who is it for?
If you were lucky enough to get the PS5, this router will give you the best possible experience when playing your preferred online game. But, this router is in the niche category due to its high price.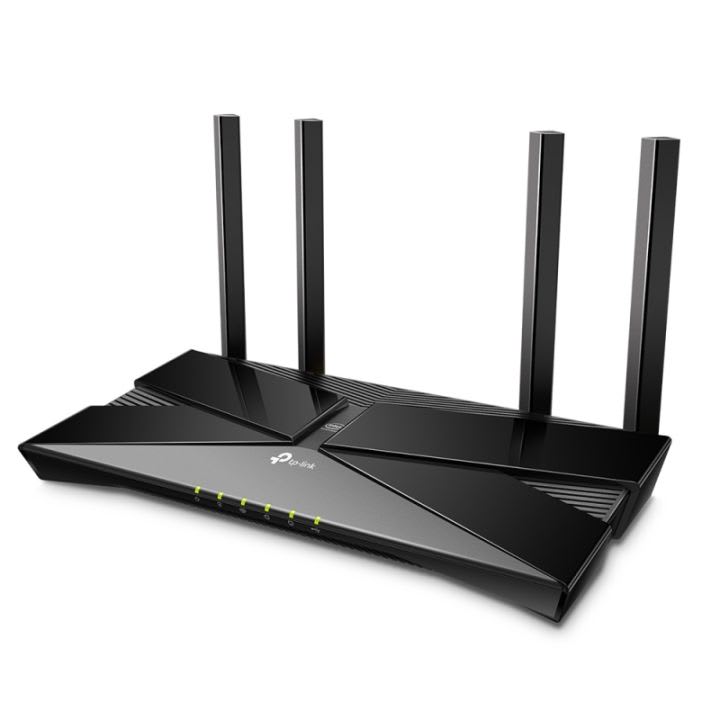 Check TP-Link Archer AX50 Router price below:
add_circle
Anti-malware protection
add_circle
Great Parental Controls
remove_circle
Doesn't support
Overview
The TP-Link Archer AX50 has a slew of sophisticated parental controls such as Antivirus and Quality of Service. It also comes with an ultra-low latency system and Wi-Fi 6 connectivity with four high-gain external antennas which are designed with Beamforming Technology. 
Details
2402 Mbps on 5 GHz and 574 Mbps on 2.4 GHz band

Ultra-Low Latency

Wi-Fi 6 Gig+ performance.

Alexa Compatible

Has Parental Controls
Who is it for?
Questionable and dangerous websites plague the internet and sometimes contain viruses or some form of malware. Thankfully, TP-Link Archer AX50 is a great router which has parental controls that lets you limit access to those websites and also control the internet access time. So, parents can control what their children do on the internet.  
Tips on how to choose a Wi-Fi router
These items seem simple, but in them are loads of wiring and technological system that we just simply may not understand. What makes a wi-fi router suitable for your needs, why is this one faster than the other or why is this cheaper? Here, we touch on tips to look at when you are shopping for a wi-fi router.
Choosing your internet service provider:
Internet service providers (ISPs) connect your home to the internet. In Malaysia, you can sign up for an internet plan from various providers including Unifi, TIME Broadband, Maxis, Celcom and others.
Depending on your subscription, you'll get different maximum internet speeds and equipment at a monthly charge. So obviously, choose one that suits your budget and needs.

One word of advice we wish to emphasize is to choose the provider who can provide you with customer service easily whenever, and one whereby the signal is strong in your living area.
Choose your router:
After choosing your ISP, it's time to buy a router! Choosing a good router is one of the most effective ways to boost your Wi-Fi faster.
Before purchasing one, you should check the rough square footage of your home to ensure the router can cover your living area.
For most internet users, the simplest and most common solutions are to get a single router (or a router and modem combo if you don't have the latter).
From here, you have to plug the router into your existing socket or modem via Ethernet cable. The Wi-Fi signal will then gradually drop off and slow down when you are moving further from the router.
It's recommended to get mesh Wi-Fi if you have a larger home or thick walls. Mesh systems have a central hub that functions as a single router, together with additional nodes where you can place them around your home.
Devices will connect to the Internet through the nearest node so you can always enjoy a stronger and more reliable connection.
Related articles