Internet speed has come a long way since dial-up. We're now able to video call our loved ones, play multiplayer online games, run an e-commerce business and stream HD movies, all without a hitch. And this is all thanks to the advancement of internet broadband technology coverage that now offers fibre unlimited internet plans that are affordable.
With so many Internet service providers in Malaysia such as Unifi, Maxis and Celcom, how do you know who offers the best and fastest home broadband plan? How do you decide which deal to go for?
To help you choose the ISP and speed that suits you, here's a quick breakdown comparing some of the best wireless, internet broadband and mobile plans as well as the best service provider out there.
---
Note: Our list is based on the value of the plans (fibre, prepaid and postpaid) and the service provider's reliability, as they are the most common factors when it comes to decision-making for Malaysians.
10 Best Internet Broadband Plans in Malaysia This Year
Broadband plans for home (Fixed line):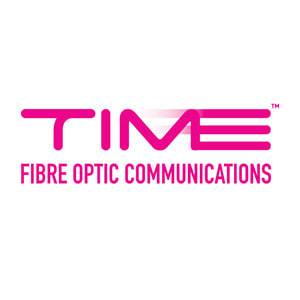 Check TIME Fibre Home Broadband 1Gbps price below:
add_circle
One of the fastest internet in Malaysia
add_circle
Very good value-for-money
add_circle
Option to have no lock-in contract
add_circle
Service provider with one of the lowest latencies across internet plans
remove_circle
Only covers internet for high-rise buildings including businesses
Have a gaming hub for yourself and your friends or family? TIME Internet is arguably one of the best home broadband providers you can get at the moment. And this 1Gbps plan will not let your whole party cry over lag.
Their fibre internet plans are constantly known as the best value-for-money. In fact, the internet service provider has shocked the Telco industry from the get-go, offering internet speeds of up to 1Gbps with prices that many Telco brands can't offer.
Now, if you absolutely want the fastest internet for everything else, especially online gaming, TIME has their 1Gbps plan for RM199 only. Otherwise, you can settle with their other plans starting from RM99 per month for 100mbps, their bestseller is definitely the RM139 per month-plan for 500mbps.
The catch is that the brand's Internet coverage is mainly limited to high-rise buildings.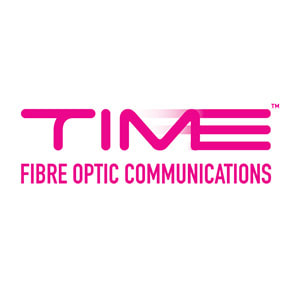 Check TIME Fibre Home Broadband 500Mbps price below:
add_circle
Very value-for-money
add_circle
Fast performance
add_circle
Option to have no lock-in contract
add_circle
Service provider with one of the lowest latencies across internet plans
remove_circle
Only covers high-rise buildings
Living in the city and in a high-rise? Well, you should look no further than TIME's own 100% Fibre internet plans, aimed to provide you with consistent internet speeds.
This is the best value-for-money and one of the cheapest broadband plan that you can get at this price. With 500Mbps internet speed, this plan is perfect for anything including HD streaming, con-calls and multiplayer gaming. Moreover, it has a flat rate of 8 cents per minute for calls to anywhere in the world - that's really cheap! 
The only downside is that this plan isn't compatible with landed homes. Additionally, do check out for TIME's gift and prizes of the month, available only to new subscribers. Another hidden goodie to being a TIME internet subscriber is their relatively low latency.

Check unifi Home Fibre Broadband 500mbps + Plus Box price below:
add_circle
Value for money for the internet speed & TV package
add_circle
Available to most homes including landed properties
add_circle
30 Days free trial available
add_circle
Free 600-minute calls (reasonably priced per minute once quota is up)
add_circle
Free 6 months TV channel access
remove_circle
Not the best bang-for-buck if you're only considering it for just the internet
remove_circle
24-month contract
Looking for high-speed internet for your home? This fibre broadband deal might be what your house needs, be it if you live in a condominium or a landed home.
Part of what makes this unlimited data broadband plan attractive is its easy accessibility for most Malaysians. Their service centres are widely available, and that you get a total of free 600-minute calls too, with 10 sens per minute charges apply once that amount is used up. 
But of course, the plan also comes with a Plus Box, which lets you tune in to channels and movies including blockbusters. 
Internet download speeds are set at 500mbps, with upload speeds capped at 100mbps. Sounds modest for most homes, no? The catch here is that you'll have to sign a 24-month contract to enjoy this otherwise value-for-money deal.

Check unifi Home Fibre Broadband 300mbps + Plus Box price below:
add_circle
Available for most homes including landed properties
add_circle
One of the best value offers around
add_circle
Free 600-minute calls
add_circle
Free TV package for 6 months
remove_circle
Still not the best bang for buck in terms of internet speed
The next best those who'd like to keep things simpler; unifi's own 300Mbps is perfect for you. Suitable for most types of landed homes, the 300Mbps speed is good for your daily video streaming and light online gaming. For your reference, the plan is able to download HD movie files of 3GB in 3 minutes and lets you stream 4k resolution movies with ease.
Additionally, getting the plan also entitles you to free channels and a free subscription to unifi's PlayTV for 6 months, thanks to the inclusion of the Plus Box.
Compared to the 500mbps plan, this offer is much more affordable and reasonable for most homes with 3 to 4 people (where not everyone needs a high-speed internet plan for demanding tasks such as gaming). The one difference is that while download speeds remain at 300mbps, the upload speed is halved to 50mbps.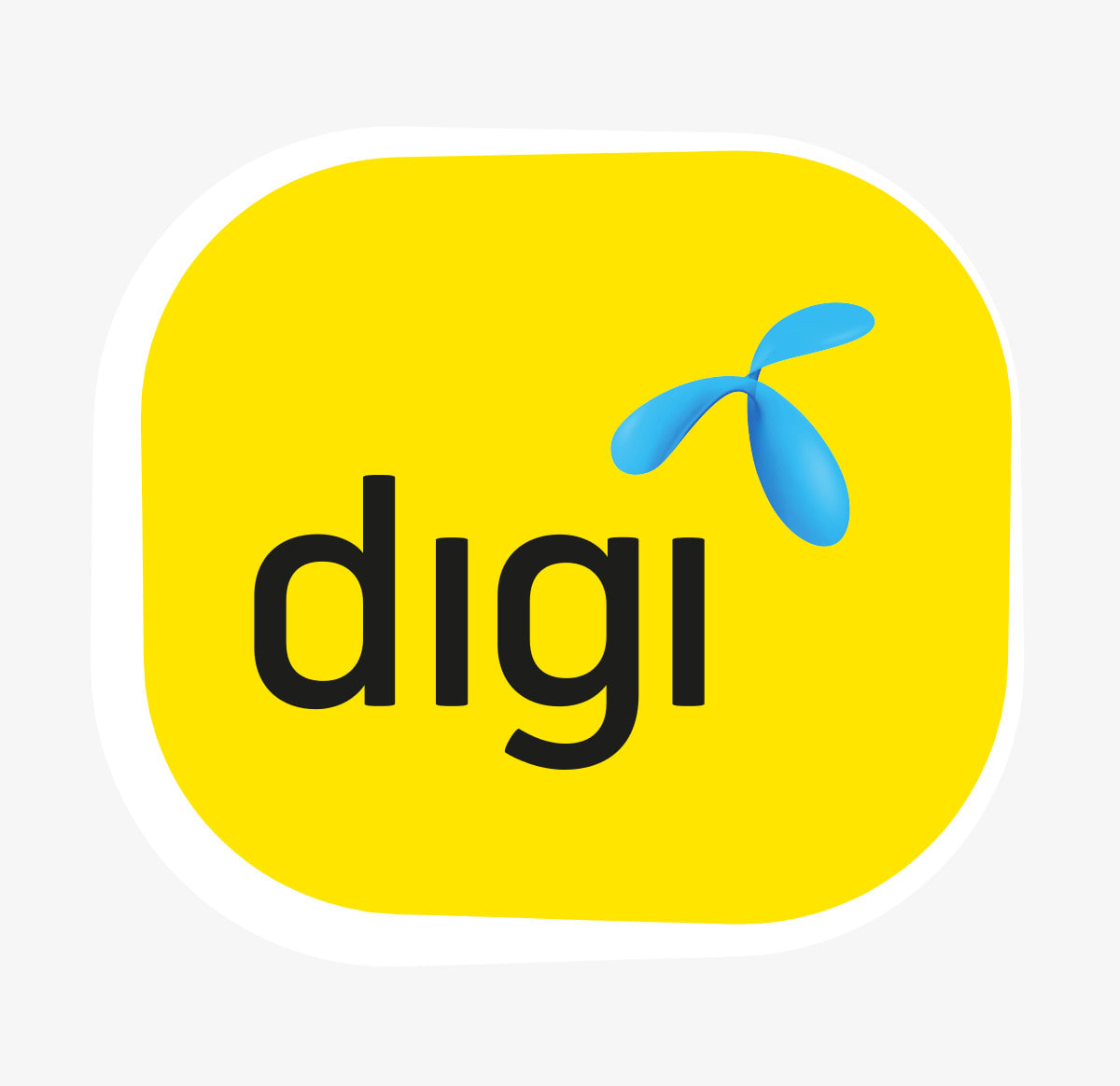 Check Digi Internet Fibre 290 price below:
add_circle
Best value for a 1Gbps internet plan
add_circle
Up to RM720 rebate if signed with mobile postpaid plan
add_circle
Accessible for most home types including landed properties
remove_circle
24-month contract applies
remove_circle
Depending on your home area, internet might not be as stable
For those who are looking to get an internet home plan whether it's for a condo or a terrace/landed property, Digi has made it more accessible for you to own speedy internet so you can stream everything with an unlimited download quota.
Compared to unifi, Digi's fibre broadband deals are quite similarly priced. But we have to hand it to Digi for their 1Gbps internet plan. At RM290 per month (or RM260 for existing customers), this is a much better deal than many other competitors, especially for bigger households.
To be frank, this particular 1Gbps plan allows for comfortable unlimited HD streaming and competitive gaming sessions for almost everyone in the house as well (5 pax, more or less). As a bonus, if you sign up for a fibre broadband account with a Digi postpaid plan, you can get up to a total of RM720 rebate in 24-month contracts.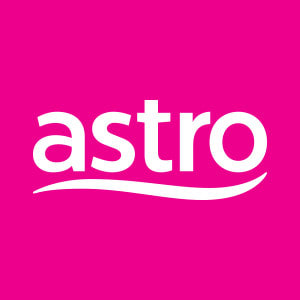 Check Astro IPTV 100 price below:
add_circle
Free HD channels
Did you know that Astro has several broadband plans for your home? They are great for TV-owners as the plans come with several free channels for your family to enjoy.
Consider Astro's 100Mbps plan, in which the starter pack offers free 20 HD channels of your choice. Using this Astro plan also entitles you free access to Astro Go app on your phone.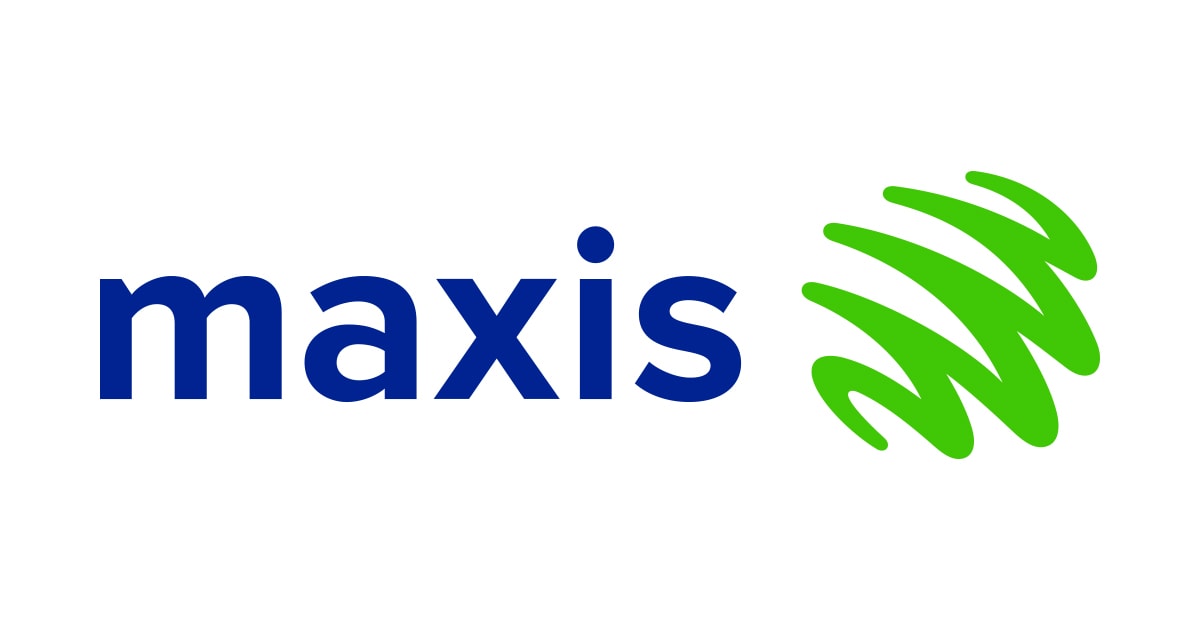 Check Maxis ONEBusiness Fibre 300Mbps price below:
add_circle
Reliable internet connection
add_circle
Has free mesh WiFi units
add_circle
Free internet security setup
Part of making sure that businesses are up and running so that clients can easily connect to them is a reliable and steady internet that doesn't break down easily. Being one of the top performers for consistent internet speeds and services, it's not surprising to see Maxis offering several broadband business plans to cater to several types of businesses.
Their 300Mbps plan is ideal for offices with up to 40 employees and also come with 1 IP unlimited voice line. Another highlight is that the plan also comes with free mesh WiFi units for stable internet across the office and free internet security setup.
Broadband plans for mobile: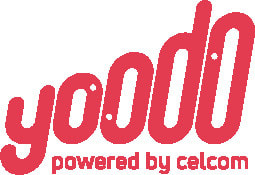 Check Yoodo Unlimited Customizable Plan price below:
add_circle
Pay only for what you need
add_circle
Full online customer support
add_circle
No cancellation fees or contracts
remove_circle
Can be expensive for just basic internet needs
Did you know? There's a limited amount of internet data that you can share via hotspot with an unlimited plan. With this, it can be difficult to find an internet plan that lets you share even just over 10GB worth of hotspot internet.
Introducing Yoodo's unlimited plan, which is Malaysia's first unlimited, fully customizable internet mobile plan. When comparing to other similar mobile broadband plans, Yoodoo's has a good balance within internet speed, price and the shareable amount of hotspot internet.
For Yoodo's Unlimited mobile plan, you can customize the megabyte speed per second between 3 to 6, get up to 4000 minutes for voice call, and up to 300 messages. Of course, you can choose to have up to 20GB worth of hotspot data.
By choosing (1) 6mbps speed, (2) 100 minutes voice call and (3) 20GB hotspot internet with (4) 0 messages, it will set you RM73 per month. You also have the choice to have add-on data for specific apps such as Spotify, PUBG, Whatsapp, Facebook and Instagram.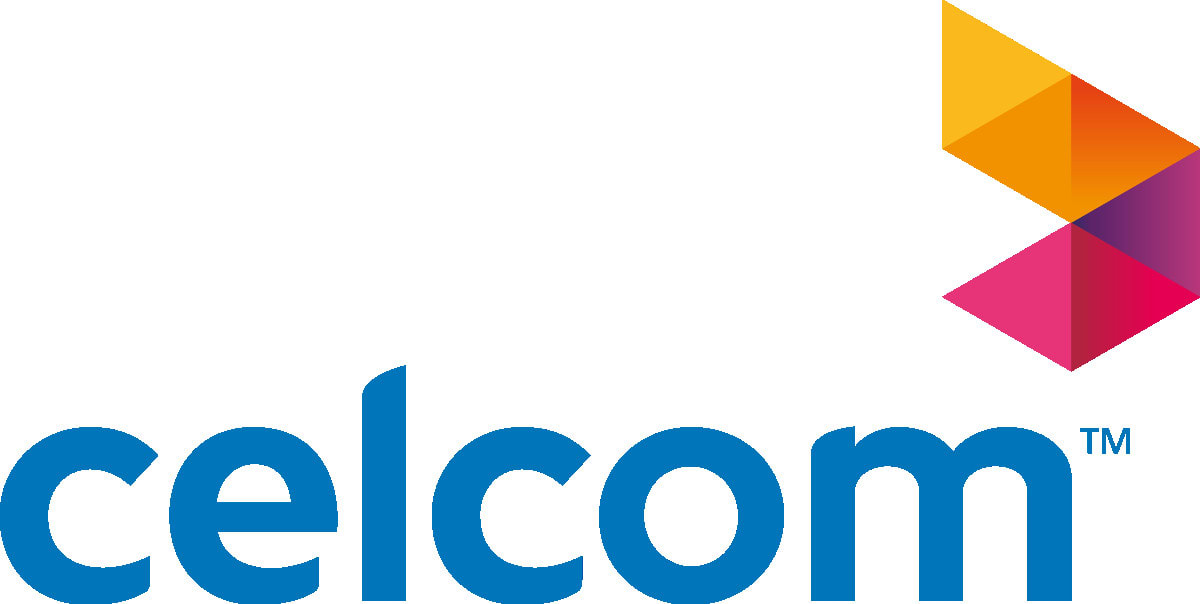 Check Celcom RM0 Xpax Prepaid Pack price below:
add_circle
Flexible prices for weekly and monthly
add_circle
Choice to upgrade to faster speed
add_circle
Free 500MB internet data (for monthly offer)
add_circle
Free 10GB internet data for specific apps (for monthly offer)
add_circle
Telco with the best coverage in Malaysia
remove_circle
Value of plan does not include any free calls and SMS
If you're all about just that internet life with no plans for additional calls and whatsoever, you have to check out Celcom's RM0 Xpax Prepaid Pack.
Allowing you to literally enjoy the plan from just RM0, you technically have to top up RM35 for unlimited internet, speeds capped at 3 mbps on a monthly basis. And if you want that speed doubled to 6 mbps, we recommend a top-up of RM2 and use it on the daily from 8am-6pm. Otherwise, top-up RM10 to your plan and use it whenever while your internet plan is still valid.
Alternatively, you can choose to enjoy unlimited internet with 3 mbps internet speed under this same plan for RM12 weekly. You can top that up with the not-so lucrative option of paying up to RM3 for 4GB worth of internet data, which is available for up to 24 hours only.
To be precise, this is an online-only offer. Upon activation, you can enjoy a free 500MB high-speed internet data monthly. Sweetening the deal further are monthly freebies, whereby you can enjoy a total of 10GB shared internet access across Facebook, Instagram & Walla Games apps (only applicable to the active line).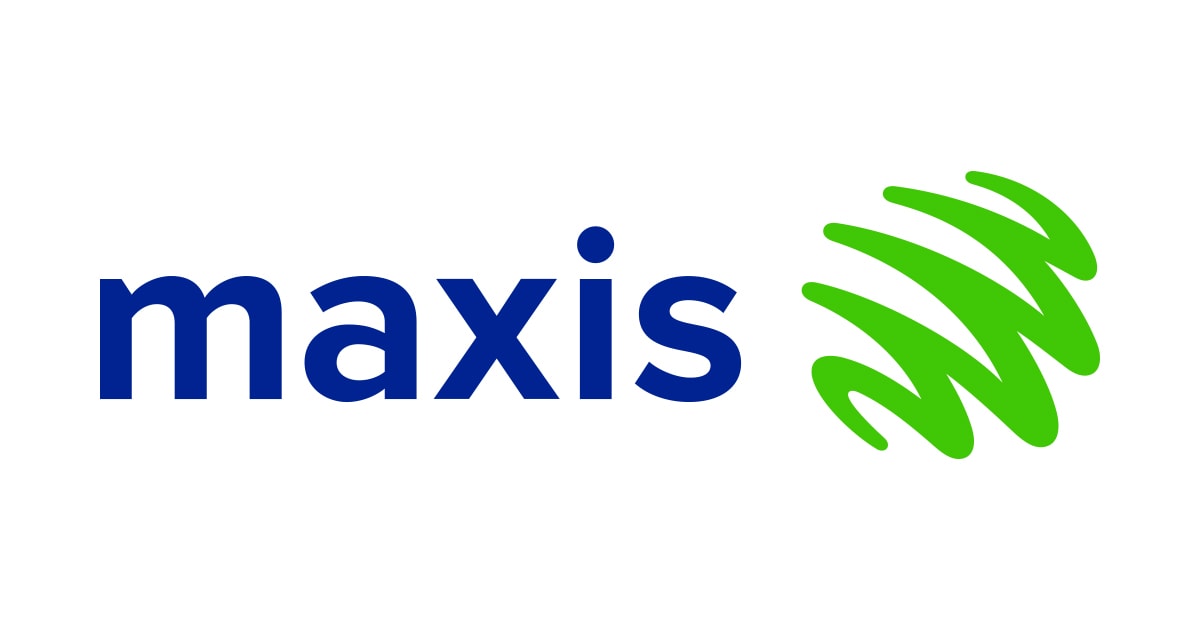 Check MaxisONE Go WiFi 138 Plan price below:
add_circle
Unlimited data even when not in fibre internet areas
add_circle
Easy to install
add_circle
Cheaper for existing Maxis customers
add_circle
Steady internet
remove_circle
Not for intensive use such as competitive gaming
It is frustrating to rely on college and the public internet. In this case, we'd recommend going for MaxisONE's 4G unlimited plan, which allows you to opt for a 20+Mbps speed. The broadband is easy to install as well, with just a plug-and-play-methods which means you can carry it everywhere with you. 
Additionally, for your peace of mind, according to local forumers, Maxis has reportedly fewer internet disruptions compared to many other internet providers. Therefore, it's safe to say that you can trust Maxis to not mess up with your deadlines.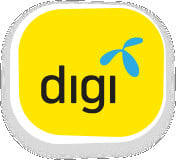 Check Digi Broadband 30 Prepaid price below:
add_circle
Very value-for-money to amount of data
add_circle
Top-up charges available
add_circle
Auto-renewal as long as there's leftover credit
add_circle
Cheaper auto-renewal monthly fee at RM30
Strapped for cash? While the benefits of going postpaid are handy for many, sometimes we aren't sure about committing to a postpaid contract and thus, going prepaid is the best option for people who don't want to stick to a phone number.
The biggest upside to owning prepaid broadband plans for your own mobile use is definitely the cheaper price. And one of the cheapest broadband plans in Malaysia to opt for is Digi's Broadband 30 prepaid plan.
This plan gives you not just 5GB or 10GB in data, compared to other telcos, at least. Instead, you can enjoy 20GB worth of data when it's renewed every month for just RM30 instead of RM38 (for the starter pack). The internet plan consists of a 10GB base quota and a 10GB streaming quota. For the latter, it is valid for over 35 streaming apps such as Spotify, Youtube and Netflix.
Another upside? As long as you have leftover credit after your 30-days duration is up, you can opt for auto-renewal instead of manual renewal.
---
FAQ:
- Why Should You Care About "Mandatory Standards On Access Pricing"?
Since 2018, on track to provide Malaysians with the best prices when accessing fast internet and data, the MCMC has implemented the Mandatory Standards On Access Pricing in an effort to regulate the broadband landscape.
What this essentially does is that broadband service providers are now subjected to price reviews with MCMC via consultation of the public opinion.
Due to this implementation, broadband services in Malaysia have since maintained fair and lower prices for relatively faster speed. With this, MCMC will be keeping a close eye on the broadband services to avoid monopolising the market.
We're aware that with 5G becoming more accessible to the public, there might be another price review and regulations to the current internet plans. Hence, it's important to know the average price of your intended broadband plan from local broadband providers around you.
- Fibre vs. wireless broadband
Most Malaysian internet service providers (ISP) will offer you these types of connection choices, depending on your lifestyle and usage preferences. But, which do you really need?
Fibre broadband: As its name literally indicates, this type of internet connection refers to data transferred via fibre optic cables either fully or partially. Using glass wires (literally looking like 'fibres'), data is transferred using light signals from sender to recipient. While the connection is very fast, they are best for high-rise buildings.
This type of broadband allows for:
Fast transfer speeds at up to 10Gbps
Has great temperature resistance
Can transfer data in longer distances
Wireless broadband: This type of broadband refers to using a local area network or wide area network. Here, data is sent via electromagnetic waves from the telco towers to your mobile modem and then to your devices. Compared to fibre broadband, wireless broadband internet uses copper to send internet data around. But, unlike fibre, wireless broadband can reach both high rise and landed properties.
This type of broadband is:
More affordable
Easier to set up (just a SIM card and a modem!)
Available to most home types including landed
---
- Tips for choosing an internet plan
This may seem like a no-brainer, yet you may not realise what areas should you look into when choosing the right internet service provider (ISP) for your intended internet broadband plan. Here are the most important factors to consider:
Availability
The first thing to start with is, what ISP centres or Telco towers are widely available in your neighbourhood. Of course, the more Telco towers (giant antennas to broadcast telecommunication) of the ISP are available in your area, the more stable the connections are going to be.
This means that while some ISP may have great reviews, but they don't necessarily mean they will do the best for you.
Home internet isn't something you want to change very frequently as compared to, say, a streaming service, because there are set up to do before you can use the internet plan. Therefore, ensure that the ISP's coverage and centres are widely available in your area.
Speed
Of course, speed is a huge factor in determining what you need. But here, we'll need you to look at how much data you actually need. And this ties back to what activities you'll actually do with your internet.
Say, you want to play competitive games such as PUBG and likewise. So, go for 1Gbps, right? Nope!
In fact, the minimum suggested speed you'll need for competitive gaming is 25mbps. This is why the minimum suggested internet speed for most people are at least 50 or 100mbps.
So from here, depending on what your usual internet download speeds are in a day, you determine how much you need based on how big your household is. In short, choosing the right internet speed is based on how much it can be comfortably split among everyone at home (independently) without any lag. (Ex. 5 people using 25mbps for gaming at the same time = at least 200mbps download speed)
Below is a quick table on the recommended amount of Mbps internet for your home:
| | | |
| --- | --- | --- |
| Speed | Household size (pax) | Activities |
| 5 - 25mbps | 1 - 3 | Simple web browsing, emails, social media, music streaming, watch videos 720p & below |
| 25 - 50mbps | 1 - 3 | Watch HD & 4K videos, gaming, casual work (from home) |
| 50 - 100mbps | 2 - 4 | Watch 4K videos from multiple devices, gaming, home security devices |
| 100 - 500mbps | 3 - 5 | Gaming, having a home/small office, 4K streaming from multiple devices, smart home devices, gaming |
| 500mbps - 1Gbps | 3 - 5+ | Home/medium-sized office, 4K streaming from multiple devices, have multiple home/office security and smart devices |
Source: reviews.org
More: Simple Steps To Help Speed Up Your Internet
Reliability
Finally, you'll want to make sure that the ISP's customer support is adequate for you in your living area. This doesn't just mean having excellent service in physical help centres but also call centres, as well as fewer connectivity disruptions whether it's for your home broadband or for your mobile needs.
---
- Internet plan comparison for Malaysia - by brands
Whatever your preferences are, or how much of a value you are looking for, always choose the smoothest internet service provider that'll work stably in your home or living area.
Otherwise, if you have the privilege of choosing between brands, there are plenty of consumers out there that have their preferences. From this perspective, we'll briefly touch on how each of the best internet service providers performed accordingly to Malaysians.
1. Internet plans with the best coverage: Celcom
You may see Celcom as either having reasonable or expensive deals. But there's one thing that many users (and even analytical studies) can agree on; it is the internet service provider with the widest and most stable coverage across Malaysia (on 4G availability).
According to several reviews, Celcom also provides the best reasonability for its terms & condition, as well as prices. For their unlimited plans, there is no hard quota limit, but bandwidth will be limited if abused. 
2. Internet plan with the best speeds and latency: Maxis
This telco brand is one of Malaysia's most stable internet service providers alongside Celcom. Although their mobile plans with internet are slightly more on the pricier side for the amount of data you get, you cannot deny that their speeds and latency are one of the fastest and lowest, respectively.
By getting their unlimited internet prepaid pass (which will fall under Hotlink), you can enjoy not just good internet speeds, but also free calls and SMS plans; something that Celcom's similarly-priced deals doesn't have.
3. Internet plan with the best value: Digi
This title was closely tied with UMobile's internet plan choices, but we have to give it to Digi for their wider broadband plans to homes and mobile, as well as a wider coverage in Malaysia.
Digi may not always be the fastest in speed or the widest in coverage compared to the other two. But, it shines in its value, especially for urbanised areas. They have many deals that offer a high ratio of data amount to price and has lucrative lifestyle deals that can be enjoyed online and offline too. Plus, Digi's customers are often gifted with free top-ups in their plans.
---
Related Internet Plan Recommendations