Computer viruses slows down your computer's performance, loses critical data and corrupts your data. That's why we need Anti-Virus software which acts as a barrier against these menaces.
Want the best AntiVirus price or apps in Malaysia? You've come to the right place. Here's a list of reviews on where you can buy antivirus online.
Top 10 Anti-Virus Software in Malaysia 2023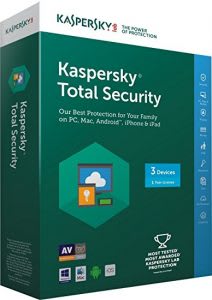 Check Kaspersky Total Security price below:
add_circle
Offers cross-platform protection
add_circle
Tested and tried antivirus protection
remove_circle
Less storage space for online backup
Why It's Our Top Pick?
As an active user of this brand; Kaspersky meets our expectations of being a reputable brand, and the Kaspersky Total Security is a well-rounded antivirus protection. It is also suitable for those who have multiple devices across the board, as Kaspersky Total Security is able to keep all your devices covered.
Overview
A unit of the Kaspersky Total Security will provide adequate coverage for your devices regardless if you are a Windows or a Mac user. 
Rather than conducting manual scans by yourself, the software will always automatically scan your device to find any threats that could damage your PC's performance. This feature shines when it comes to ransomware as it can detect and fight against any new variants of the virus.
As mentioned earlier, Kaspersky Total Security is able to provide antivirus protection for multiple devices. This helps to protect your files, passwords, or whenever you are surfing the web.
It also comes with an encryption system which creates vaults to hold all your important and sensitive files. You can access the files whenever you want while keeping hackers away when it's locked. No one else but the owner is allowed to access the file in any way.
Details:
VPN: Limited

Firewall: Yes

Antispam: Yes

Parental control: Yes

Backup: Yes

Tune-Up: Yes
Who is this for?
On its own, Kaspersky Total Security is a well-rounded full-scale security suite. However, it also boasts additional features such as file encryption, a backup system, and an enhanced parental control system. Most individuals would find this pack sufficient.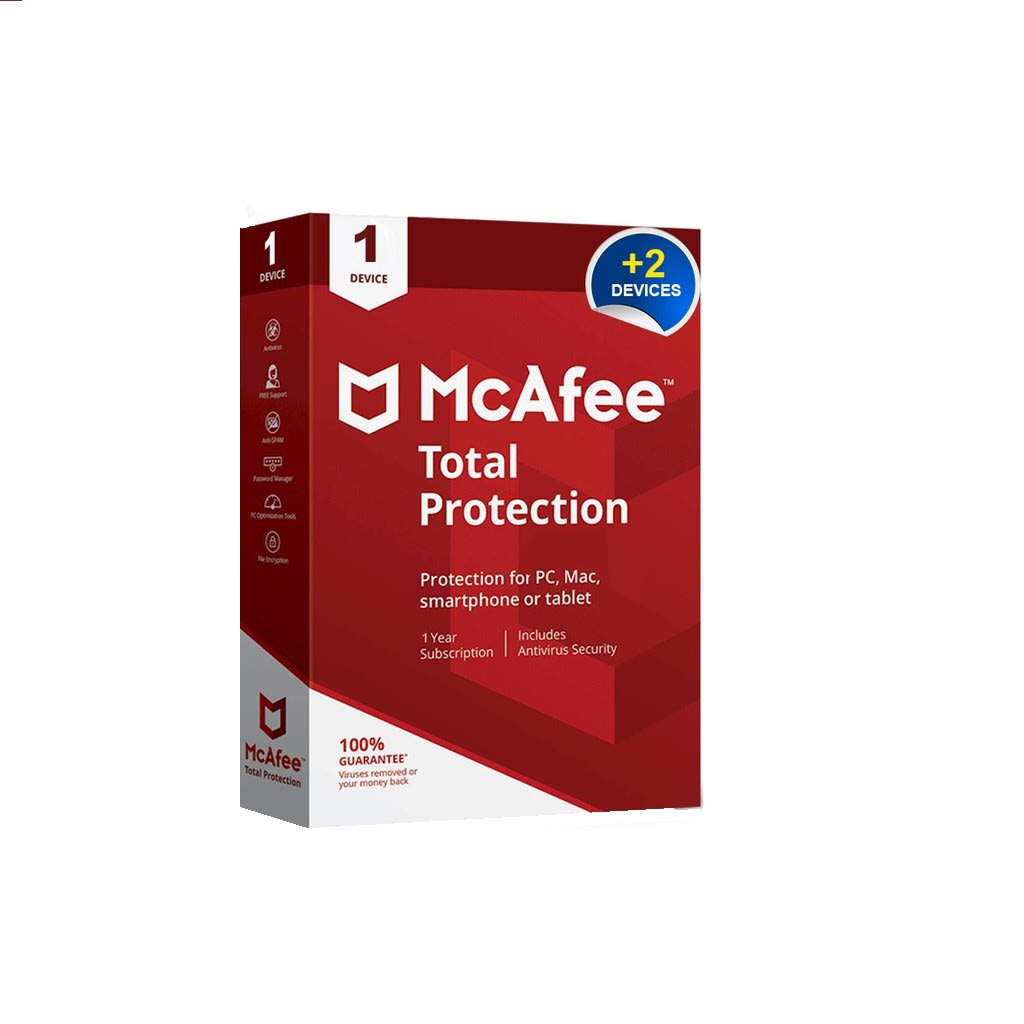 Check McAfee Total Protection Antivirus price below:
add_circle
Able to provide protection for multiple devices in your home
add_circle
Has unlimited VPN
remove_circle
Parental controls are limited
Overview
McAfee Total Protection is built to detect and destroy threats like viruses, malware, ransomware, spyware and others. With its comprehensive internet security system, it helps to keep your devices secure from threats of privacy and identity.
The McAfee Total Protection also has several additional features to keep your protected against threats of digital identity. One of it happens to protect by shredding sensitive files or deleting cookies when necessary. Another standout feature of this antivirus is its unlimited VPN!
Details
VPN: Full

Firewall: Yes

Antispam: Yes

Parental Control: Yes

Backup: No

Tune-Up: Yes
Who is this for?
Offering identity protection, the software is useable across the board, regardless of whether you're using Windows, iOS, Android, or MacOS. Whichever you are protecting for, the McAfee Total Protection will cover it all with its unlimited VPN, identity monitoring feature, as well as a password manager to keep your passwords and information safe and secure.
More: What is an Antivirus & How Dangerous Computer Viruses Can Be in Malaysia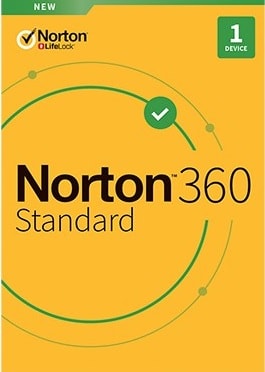 Check Norton 360 price below:
add_circle
Secure VPN and password manager included
add_circle
Handful protection features against spyware, malware, ransomware and more
Overview
Norton 360 aims to help keep your online life safer. To protect all of your devices from potential computer attacks and identity thefts, this all-in-one protection plan will go against viruses, spyware, malware, ransomware, online tracking & more. This means full security for your whole computer as well as online privacy.
The 360 Standard version is already great value for one computer as it includes all the must-have security features. If you go with Norton 360 Deluxe, it protects up to 5 devices, whereas the Norton 360 Premium protects up to 10 devices. This antivirus is compatible with PC, Mac, iOS/Android phones and tablets.
Details
VPN: Yes

Firewall: Yes (smart)

Antispam: N/A

Parental Control: Yes

Backup: N/A

Tune-Up: N/A
Who is this for?
Norton 360's key highlights are its real-time threat protection, an advanced firewall, and access to Norton's VPN. This antivirus software is also user-friendly due to its easy installation process. However, many of Norton's features will trigger opening browser windows/tabs!). Though it does get you to more information, this might be annoying for some.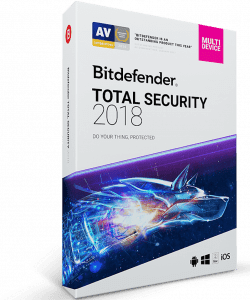 Check Bitdefender Total Security price below:
add_circle
Compatible for Windows, macOS, Android, and iOS devices
add_circle
Includes protection against ransomware real-time
remove_circle
Full access to VPN requires a separate subscription
remove_circle
MacOS might not be able to fully enjoy all the benefits
Overview
Bitdefender Total Security is particularly recommended as the anti-virus protection for online banking. It comes with sufficient protection to safeguard you against hackers that are out to steal identity data. As such, it is equipped with necessary features such as Password Manager, Webcam Protection, File Shredder and of course, Safe Online Banking for all your protection needs!
The plan also has Advance Threat Defense technology which protects against the latest threats such ransomware in real time! Not only that; you have the option of whipping out Parental Control to ensure your little ones have a safe experience surfing the web.
Details
VPN: Limited

Firewall: Yes

Antispam: Yes

Parental Control: Yes

Backup: No

Tune-Up: Yes
Who is this for?
Anyone can benefit from Bitdefender's Total Security as it offers protection for all macOS, Android, and iOS devices. It offers greater protection for Windows compatible devices, with a firewall, a spam filter, and a cross-platform parental control system. However, iOS devices may lack access to some additional features.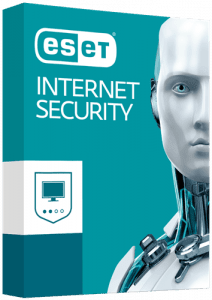 Check Eset Internet Security price below:
add_circle
Full featured protection for Android devices
add_circle
Has an anti-theft software for laptops
remove_circle
Not as much features accessible for macOS operating system
Overview
A standout but uncommon feature of the Eset Internet Security antivirus is its integrated anti-theft software designed for laptops. This allows you to send an on-screen message to the thief of your laptop as well as monitor the thief's activity via a built-in camera.
Other than that, this anti-virus protects your laptop against phishing and malicious websites, botnet and ransomware protection in case your laptop is infected. It also includes webcam protection for privacy, and you will get an alert if anyone tries to access your webcam. Not only does it keep you protected online, it also protects your devices against offline threats!
Details
VPN: None

Firewall: Yes

Antispam: Yes

Parental Control: Yes

Backup: No

Tune-Up: No
Who is this for?
ESET Internet Security is particularly catered towards Windows or Android operating systems, as you will have access to the full featured suite on these devices. Especially for those who want full protection for their computers, this anti-virus include uncommon features such as an anti-theft software for laptops, a network security scanner, and webcam security.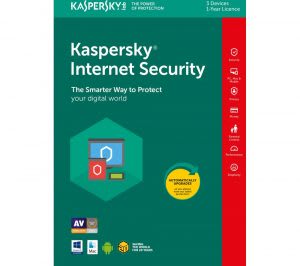 Check Kaspersky Internet Security price below:
add_circle
Great firewall protection
add_circle
Protects both macOS and Android devices
remove_circle
Mixed reviews on performance
Overview
Kaspersky Internet Security is a full-scale security suite that offers protection on many other levels. Aside from being a reputable antivirus software, Kaspersky Internet Security also has additional features such as a firewall, spam filtering, parental control, a VPN.
For your convenience, the antivirus works to actively protect your devices against phishing websites by automatically blocking phishing attacks.
In the package is also the Parental Control feature. This is useful for parents who want to monitor their children's online activity, block explicit websites and prevent disclosure of personal information.
Details
VPN: None

Firewall: Yes

Antispam: Yes

Parental Control: Yes

Backup: N/A

Tune-Up: N/A
Who is this for?
Kaspersky Internet Security has performed extremely well when tested in antivirus testing labs. It is a full-featured suite that does its basic components well and it also comes with additional features.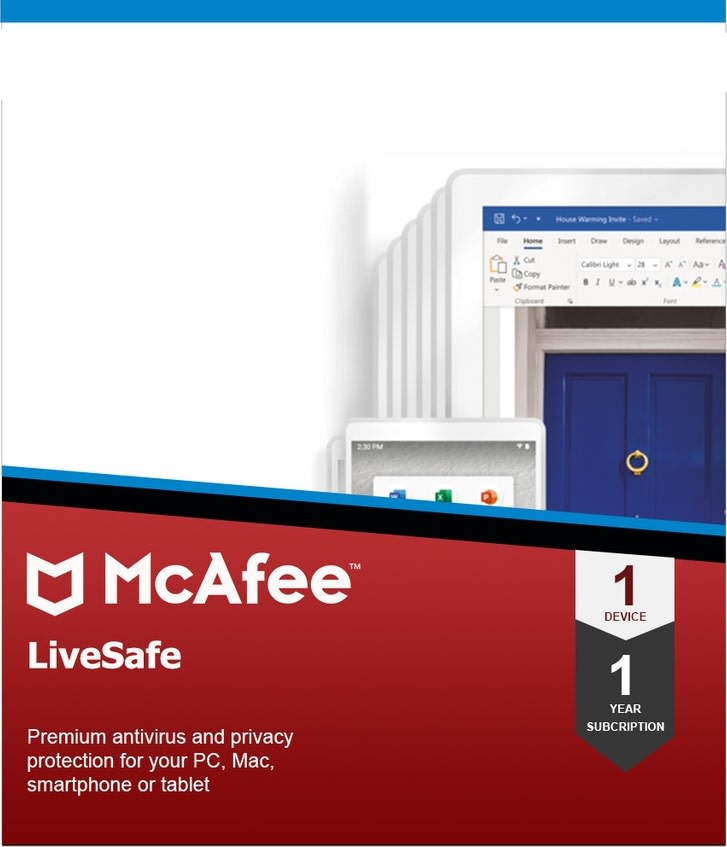 Check McAfee LiveSafe Family price below:
add_circle
Works on an unlimited number of devices
add_circle
Parental controls has your kids' safety in mind
remove_circle
Does not support MacOS
McAfee LiveSafe is an antivirus protection software that defends against viruses, online threats, and ransomware with online and offline protection. The LiveSafe Family protection is particularly geared towards giving your kids a safe experience while they're online. 
For starters, it has a Vulnerability Scanner that helps to gather all your PC and application updates together so that it will be easier to manage!
Moreover, the Web Advisor allows you to browse, shop, or carry out your banking needs safely by providing you with warnings of risky websites, links and files. 
McAfee also has a Mobile Security app you can download that provides protection for your Android and iOS devices, aside from your Windows device. Not forgetting; the antivirus has multiple useful features such as a password manager, McAfee QuickClean; all geared towards making your PC having the best performance!
Details
VPN: None

Firewall: Yes

Antispam: Yes

Parental Control: Yes

Backup: N/A

Tune-Up: Yes
Who is this for?
All in all, McAfee LiveSafe Family focus on protection for the family! With your access to parental controls, you can monitor and prevent harmful content that your kids might access. Aside from its main use for antivirus protection, it comes with several features that will help to boost your PC's performance and efficiency.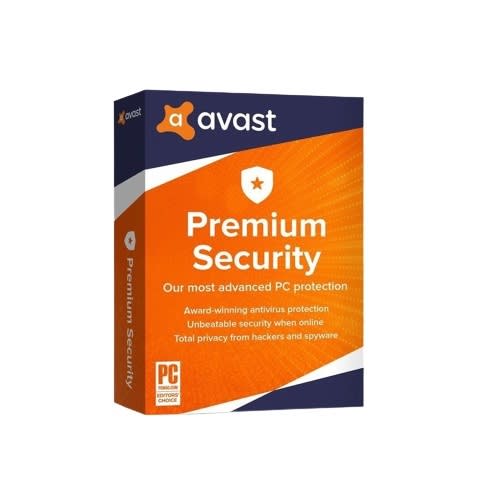 Check Avast Premium Security price below:
add_circle
Robust firewall
add_circle
Full access to all security protections for Android and Windows devices
remove_circle
Limited protection for macOS and iOS operating systems
Overview
The Avast Premium Security offers online protection for all of your computers, phones, and tablets. Though there is a free version, the premium version provides additional features and benefits that can improve your security and protects your devices against threats. 
This software is also able to automatically detect and avoid malicious websites as well as defend against remote hacking attacks. For your convenience, this antivirus can be used across multiple devices (up to 10!).
Details
VPN: Yes

Firewall: Yes

Antispam: N/A

Parental Control: N/A

Backup: N/A

Tune-Up: Yes
Who is this for?
Thankfully, the Avast Premium Security is a full-scale antivirus suite that aims to provide you with a safe browsing experience. However, it is more catered towards Windows operating systems instead of iOS or macOS. 
On Windows, you get firewall, secure deletion, ransomware protection, and lots more. The Android edition likewise is brimming with features, not just antivirus and anti-theft, but performance and tuning features as well.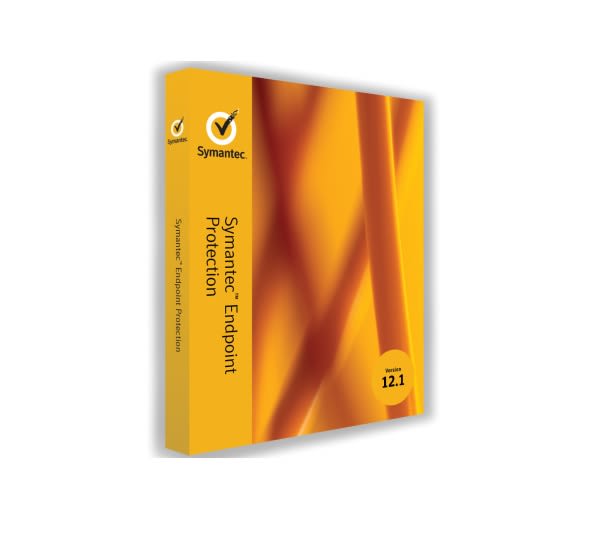 Check Symantec Endpoint Protection price below:
add_circle
Antivirus system made with businesses in mind
remove_circle
Lacks in anti-phishing and reporting capabilities
Overview
Symantec Endpoint Security is particularly geared towards businesses, designed to prevent cyber attacks from compromising your devices and leaking sensitive information. This plan protects all your endpoint devices with features such as surface reduction, attack prevention, breach prevention, and detection and response. 
Most interestingly, false positives are minimised with protection enhanced thanks to the software employing advanced machine learning and behavioral analysis technique.
Of course, the software protects your devices against stealthy malware, ransomware, credential theft, living off the land attacks and Active Directory credential theft – to name a few.
Details
VPN: N/A

Firewall: Yes

Antispam: N/A

Parental Control: N/A

Backup: N/A

Tune-Up: Yes
Who is this for?
Symantec Endpoint Protection Cloud is an affordably priced and intuitively designed software particularly made for business protection. However, there can be improvements for its anti-phishing and reporting features.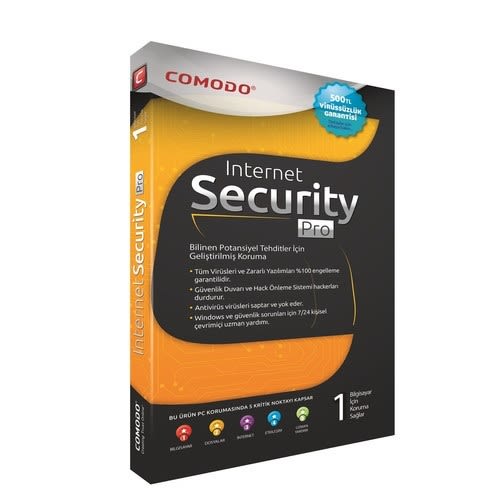 Check Comodo Internet Security price below:
add_circle
Compatible with both MacOS and Windows devices
add_circle
Secure downloading and secure browser
remove_circle
No phishing protection
For the best experience, try the Comodo Internet Security which helps to protect your devices against malware and online threats! 
It has a 'Secure Shopping' feature which allows you to conduct your financial transactions and shop online securely. Basically, this feature isolates your browser inside a container which cannot be tracked, traced or hacked by hackers.
Another useful feature is Auto Sandbox Technology. This feature locks any unknown file you encounter or download and runs them in a place where they can't cause damage to your computer.
Details
VPN: N/A

Firewall: Yes

Antispam: Yes

Parental Control: N/A

Backup: N/A

Tune-Up: Yes
Who is this for?
In short, the Comodo Internet Security is a great overall antivirus programme for individual use thanks to its quick detection and removal of harmful ware. However, it lacks in not having an anti-phishing protection.
FAQ:
- What are the different types of antivirus protection?
How do we choose what type of antivirus protection suits our needs? There are several types of antivirus programs available below.
Malware signature antivirus:
Malware, or malicious software, installs viruses on your devices without you knowing. These malicious software can hijack your login information, use your computer to send spam, crash your computer system, and gives unauthorised users access to your devices and the information stored on them.
With this in mind, malware signature antivirus software helps to detect and scan for specific malicious codes, identify specific viruses, and disable these programs. The downside of this however, is its inability to address new (not recognised) virus signatures.
System monitoring antivirus:
What do we do if new threats can't be recognised? It is where system monitoring antivirus software comes in.
This antivirus monitors software and computer systems to detect any behaviour that is suspicious or unlike its user's regular behaviour. Alerts would be created if users log on to unfamiliar websites or if there is a notable increase in data usage.
Machine learning antivirus:
Another form of protection can be machine learning techniques, which monitors typical computer or network behaviours. 
Similar to the system monitoring antivirus, machine learning antivirus software is able to limit activities by programs or computers if they sense suspicious activities.