In recent times, people are becoming more and more dependent on their gadgets. There's no doubt that these devices have become essential for businesses and even for one's personal social networking. However, the downside of using a battery-operated device is that you would always need to recharge. This is when power banks would really come in handy!
Power banks are simple items. At the same time, there are certain important factors that you should consider when choosing a power bank to better suit your needs.
Aside from affordability, portability, capacity, and special added features, there's also its power deliverance, such as what are its voltage, ampere and wattage specifications. Additionally, battery size (mAh) is also another issue that can be confusing besides just looking at its capacity,
Table of Contents
---
14 Best Power Banks in Malaysia
---
For your convenience, here are some of the best power banks that you can find here in Malaysia.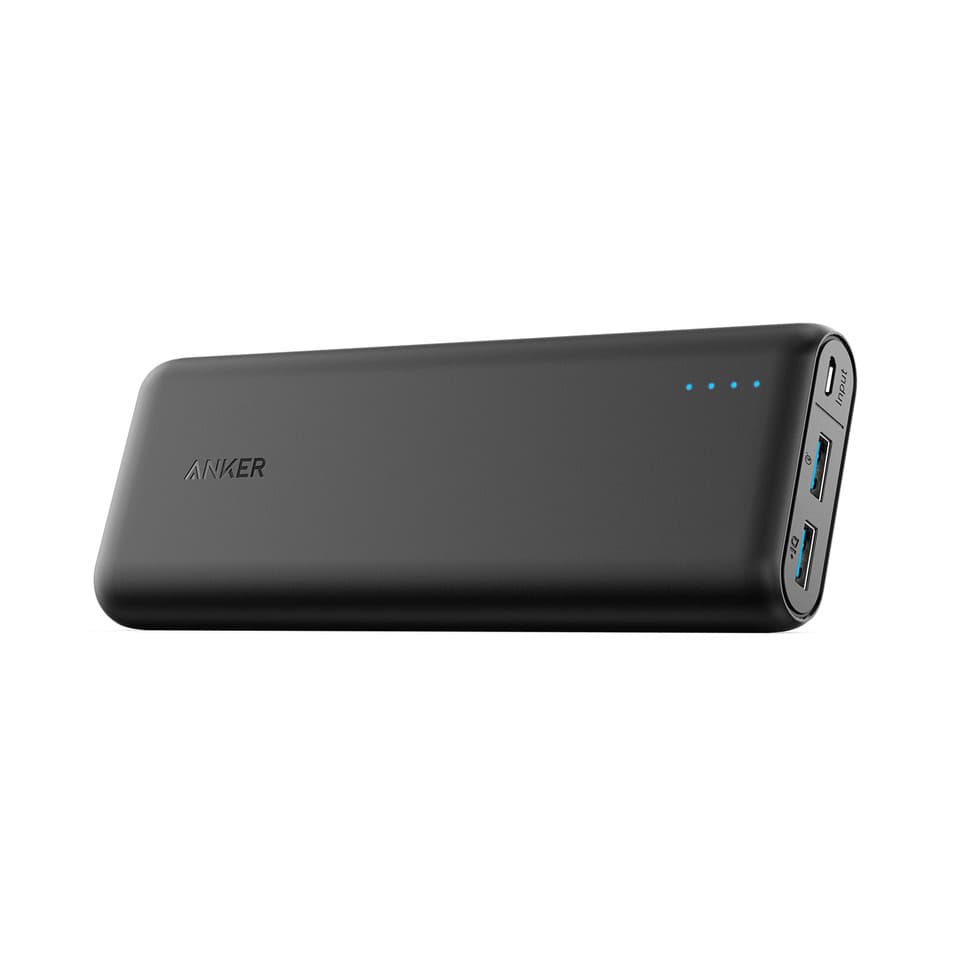 From

RM210.32
Check Anker A1278 PowerCore 20000mah Power Bank price below:
Renowned for their durability & reliability, Anker's power banks are well-loved among tech users whether it's support for both iPhones and Android phone users alike. Like many of their tech accessories, this one carries just the same quality. 
Features:
The A1278 PowerCore consists of 2 Quick Charge 3.0 ports to charge multiple devices several times with a total output of 72.36Wh. To prevent accidents, the power bank has been impact-tested and utilises an exclusive technology developed by Anker to optimise its own temperature when in use.
Despite its large capacity, the power bank weighs just 369g!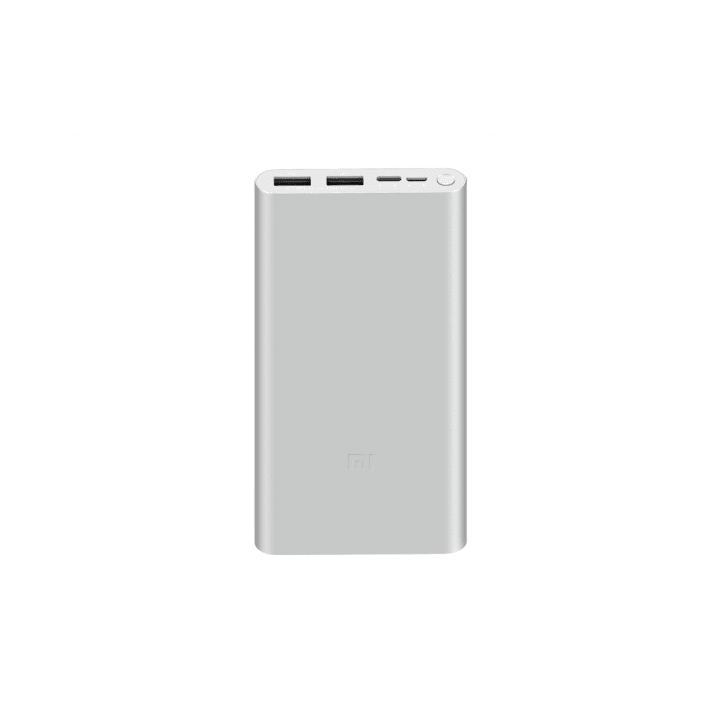 From

RM48.00
Check Xiaomi Mi 18W 10000mAh Fast Charge Power Bank 3 price below:
add_circle
Highly portable
add_circle
Reliable power deliverance
add_circle
Very good value
Need a handy, good value power bank for all phones or even tablets? Xiaomi remains one of the most reputable and reliable power bank makers that offer affordable prices.
Features:
This 3rd generation 10,000 mAh power bank has a two-way port that can deliver a two-way 18W charging power, which is great for fast-charging big phones as well as fills the power bank's capacity back to 100%.
For your convenience, there's an LED battery indicator to show you how much power is left in the power bank.
This power bank is also one of the slimmest and sleekest power banks to carry around. Its body is 14.2mm and is protected by an aluminium alloy material casing for durability. Not to worry about bulk, as the power bank weighs just under 300g. Perfect to bring with and charge your phone twice!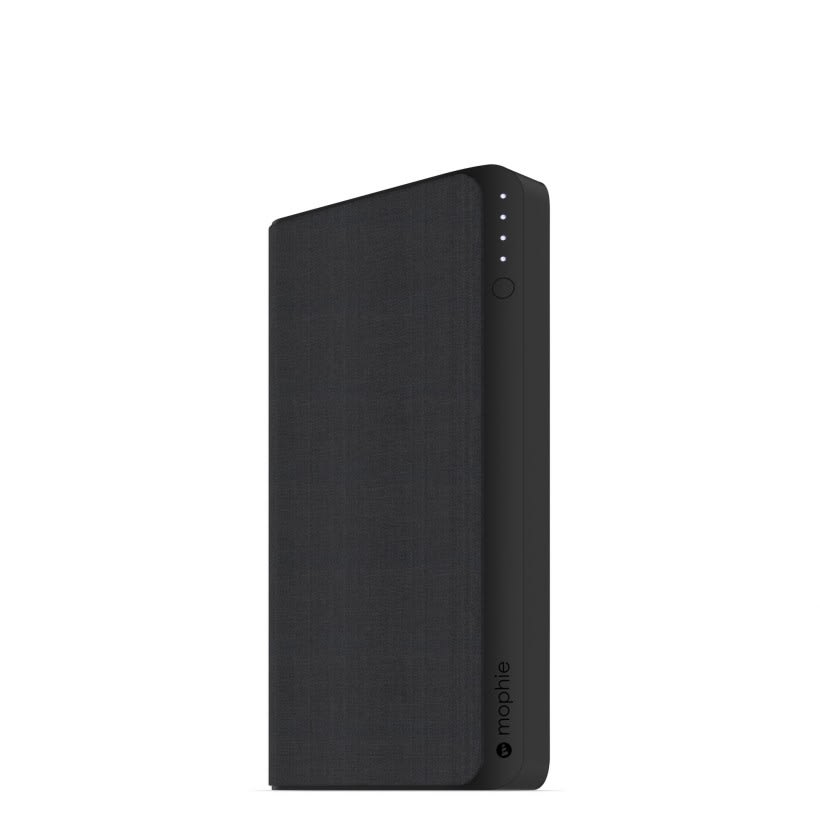 From

RM549.00
Check Mophie Powerstation USB-C XXL price below:
add_circle
Reliable power deliverance
add_circle
Compact built for its purpose
add_circle
Protected by premium fabric
When you need to charge something as power-hungry as a laptop, let alone Apple MacBooks, you'll need this charging hub.
Features:
Mophie's Powerstation USB-C XXL is specifically built for the likes of MacBooks and devices that come with USB-C or USB-A connectors. Its advanced 19,500mAh rechargeable battery is able to provide USB-C laptops with approximately another 14 hours of battery life.
With two main charging ports, the USB-C option offers up to 30W fast charging and is used as the main port to charge the power station. Meanwhile, there's another 2.4A USB-A port to Quick Charge devices such as your smartphones. This power station also prioritizes charging by sending power to the connected device first, then recharge the power bank.
Like most power banks available today, it has a built-in LED power indicator button to show status and battery levels. Additionally, a piece of premium fabric is wrapped around the device to further protect it from scratches.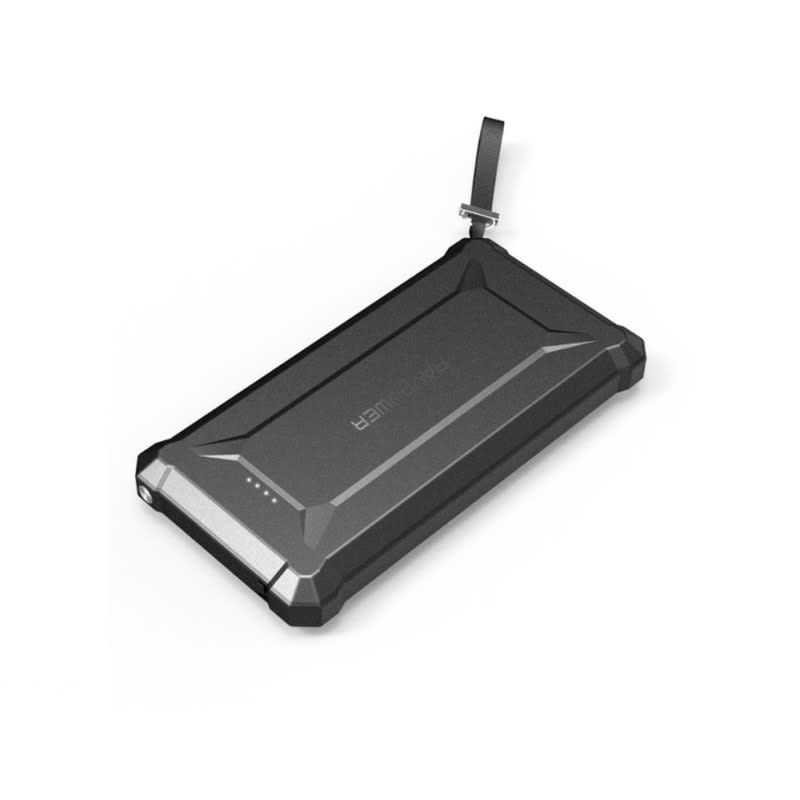 From

RM109.90
Check RAVPower Waterproof Power Bank RP-PB096 price below:
Need a rugged power bank to accompany you on your next outdoor adventure? then the RAVPower 15000 is for you. Get the RAVPower Waterproof Power Bank RP-PB096.
Features:
Built tough, this device is IP65 rated so you're getting a waterproof, dustproof and shockproof power bank. It also has a torchlight for when you need it in dark times.
Despite the small portable size, this power bank is able to deliver up to 45W of output power to your devices. With its iSmart technology, there's no need to be afraid of your devices getting fried as this feature helps to optimise power delivery.
Additionally, there's a USB A and C output to deliver up to 18W fast charging capabilities for iPhone models such as the iPhone 8.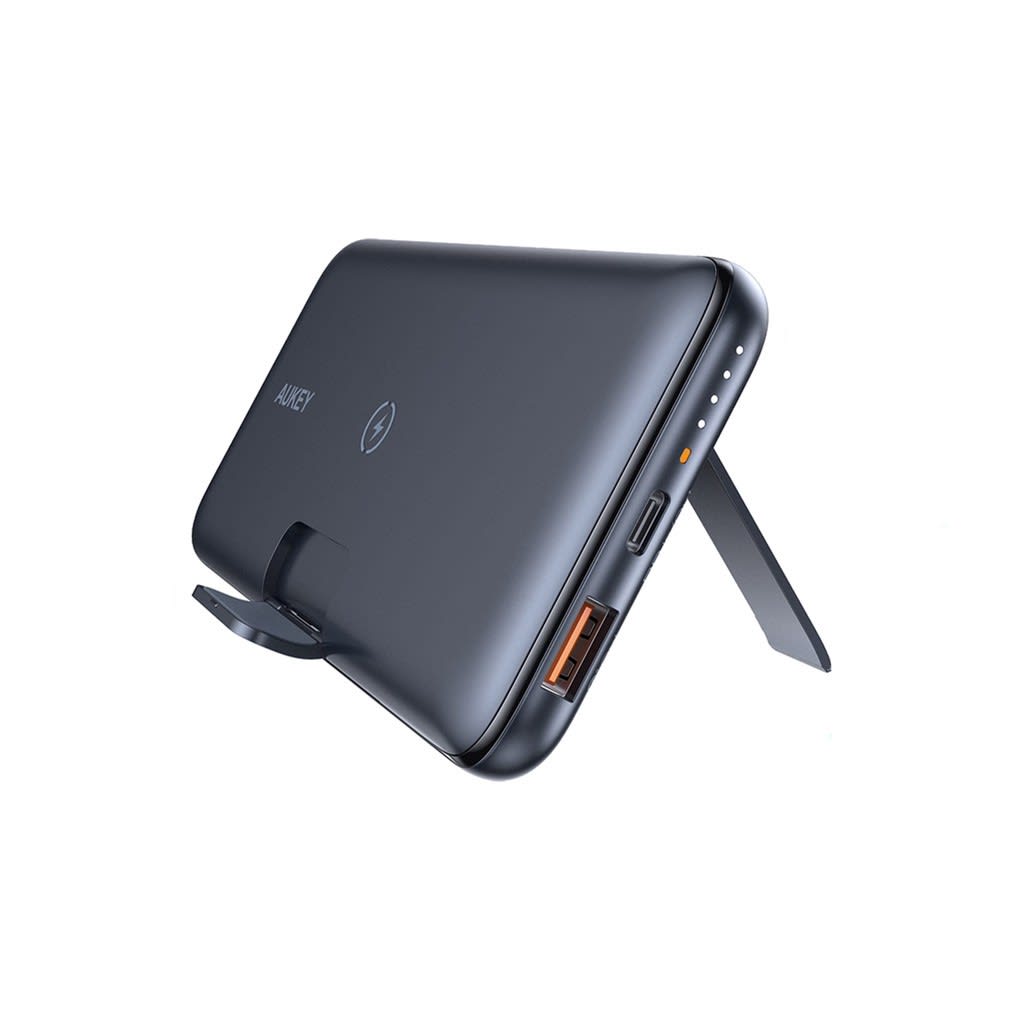 From

RM109.00
Check Aukey PB-WL02 price below:
add_circle
Built-in stand
remove_circle
Limited ports
The Aukey PB-WL02 is one of the best mid-range power banks on the market, not just because of its slim design and wireless charging, but it also has other functionalities that make it stand out among the crowd. 
Feature:
This battery bank features a QC 3.0, being able to charge certain devices up to 80% in just half an hour. There's also the wireless charging feature that allows up to 10W of power to charge your Samsung Galaxy phones. All of it makes up for the lack of ports on the device, which is only a single USB-A port and a USB-C port.
But the stand out feature in this device is probably the built-in stand, which not only allows you to position your phone but charge it at the same time with the wireless charger.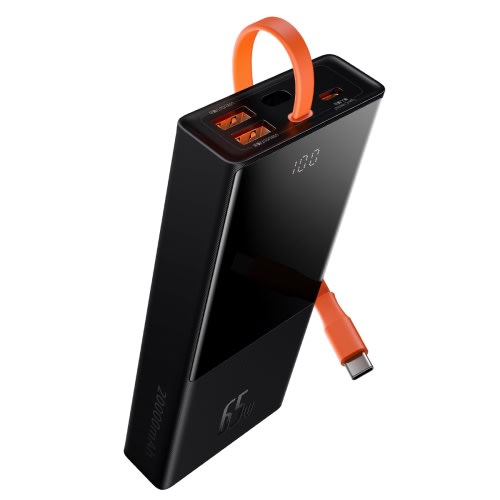 From

RM180.00
Check Baseus 65W 20000mAh price below:
add_circle
Massive capacity
add_circle
Can charge your laptop
remove_circle
Large and bulky
For the travel nomads out there who spend most of their time away from home, you're going to need a pretty beefy power bank to get you through your days. This is where the 20000mAh Baseus power bank comes, with a 65W charger that can handle both your phone and your laptop.
Feature
Although the most impressive thing about this power bank is in its internals, that isn't to say there's nothing to like on the outside. There's a built-in display that shows the battery level of the power bank, and a hardwired USB-C cable. Also, the cable itself is a nice idea, but because the device only stores the tip of the cable, meaning the wire can be tangled or caught on something.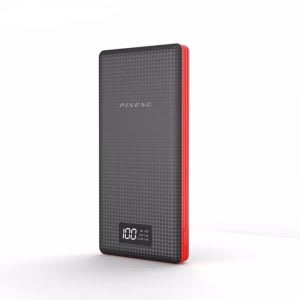 From

RM41.00
Check PINENG PN-969 price below:
add_circle
Has auto stop-charge feature
add_circle
Fully self-charges fast
add_circle
Very affordable
remove_circle
Output port is not that fast-charging
Are you on the lookout for just a simple, high-capacity power bank? Is your phone or Nintendo Switch running out when you're on the run? 
Features:
With efficient power management such as over-charge protection, this PINENG PN-969 holds a capacity of 20,000mAh. And for that reason alone, it is what you'll be able to charge multiple types of smart devices such as tablets and game consoles like the Nintendo Switch and Sony PSP easily. A bonus is that it has 2 outputs at 5V/2.1A, so you can simultaneously charge your phone too.
The PN-969 makes it easy to monitor its remaining battery capacity thanks to the LCD display. Moreover, we all can appreciate its auto-stop charging function whereby you can simply leave it to charge and it will automatically stop providing power when your device's battery is full.
For a 20,000mAh power bank, it charges fully in 8 hours, which is decent.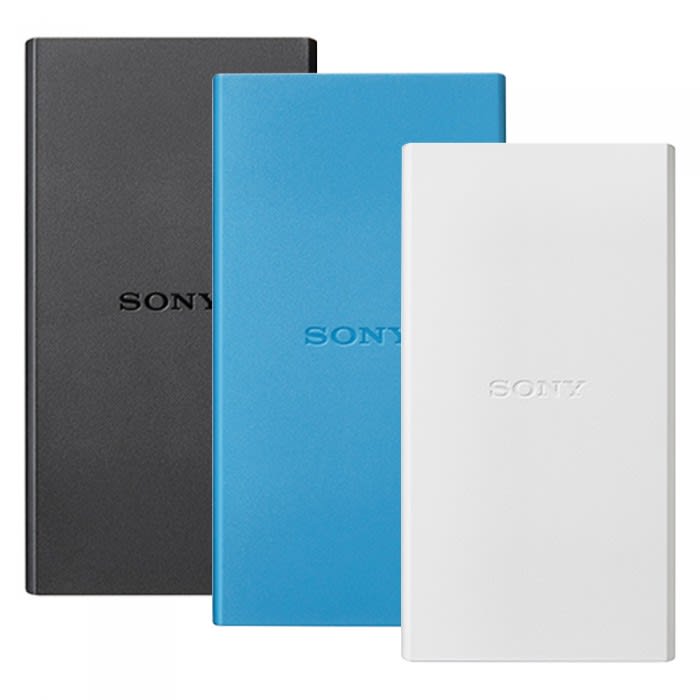 From

RM99.00
Check Sony CP-V10B 10000mAh Power Bank price below:
add_circle
Optimum cable length included
add_circle
Good built quality
remove_circle
Only one output port
Here's another reliable 10,000 mAh lithium-ion battery power bank. Great for charging just one device at a time, the Sony's CP-V10's output port is 1.5A for efficient charging. Carry this with you and be assured that it will give you up to 3 recharges before running out of battery.
Features:
Also inbuilt is an overcharge short-circuit protection feature to keep you and your surroundings safe. As an assurance of durability, this Sony power bank has a lifespan of 1000 charges and comes with a 15cm-long charging cable to ensure optimum charging. No worries as the power bank is perfectly compatible with most tablets, cameras, and other USB devices.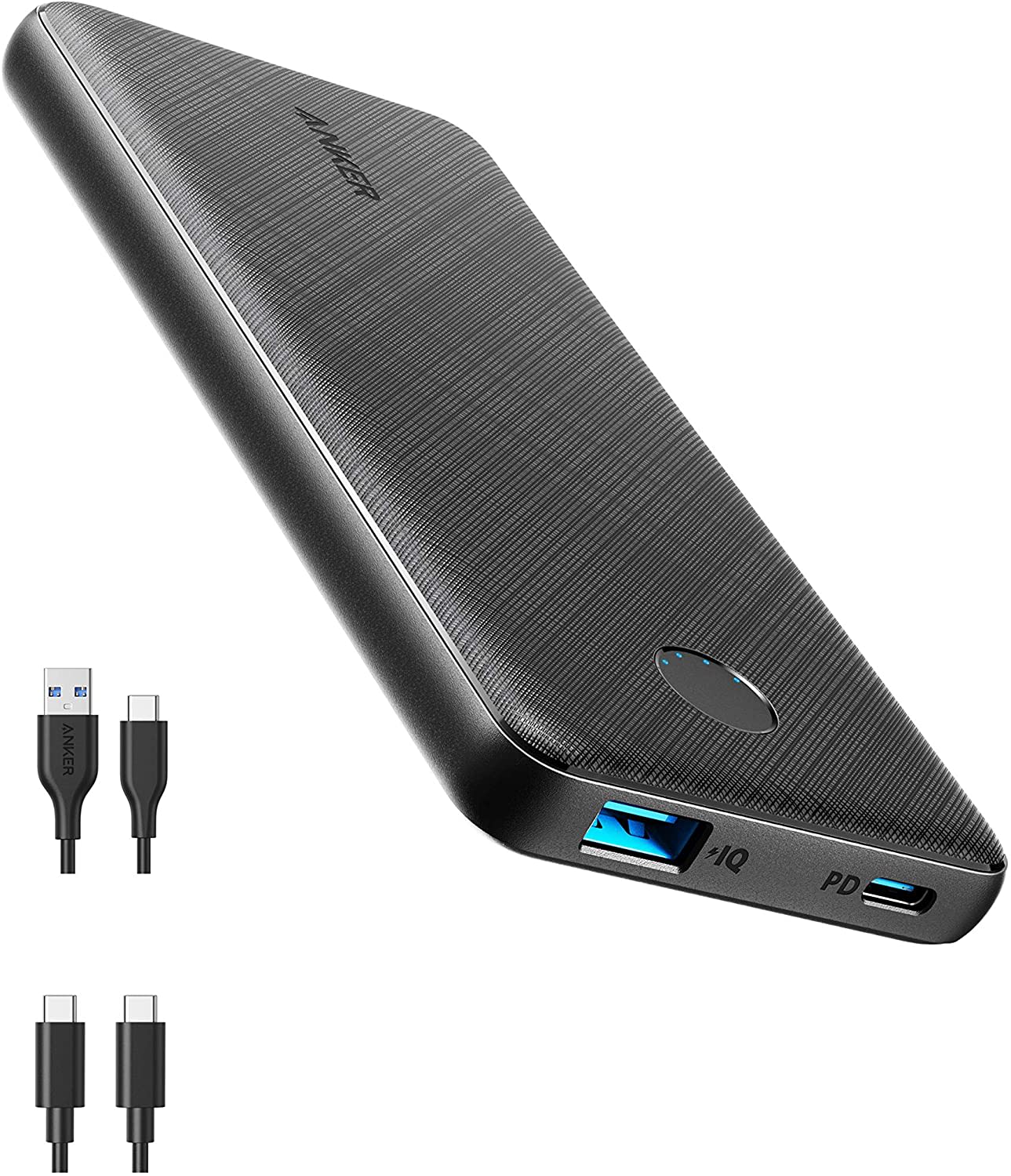 From

RM157.52
Check Anker A1244 Power Bank price below:
Did you know that there are special types of chargers rated for optimum power delivery (PD) charging? USB power delivery is a charging standard that ensures safe charging across devices universally. So instead of using only 5V output ports which is too weak for laptops, USB PDs can support beyond that.
Features:
One of the nicest PD power banks is this 0.6-inch thick one from Anker which will do its job well with the adequate 10,000 mAh battery capacity. Made with universal compatibility in mind, the power bank is meant to be as slim and comfortable to hold. 
The power bank features a fast-charging USB-C input port (5V=2A + 5V=3A + 15V=1.2A) a USB-C output port (5V=3A + 9V=2.22A) and another USB output (DC 5V=2.4A). It also takes just 4.5 hours to be fully charged as well if you use a 20W USB-C Power Delivery wall charger.
A bonus is that there's also an LED indicator to give you an estimation of how much juice there is left in the power bank.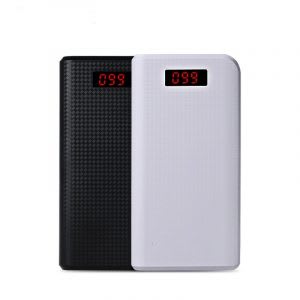 From

RM61.90
Check Remax Proda PowerBox 30000 price below:
add_circle
Very affordable
add_circle
Good safety standards
remove_circle
Big and heavy
Have lots of smart devices to charge? The Remax Proda power bank holds a capacity of 30,000 mAh and has several convenient features such as a flashlight and shock resistance.
Features:
As a standard, the power bank features two output ports, one at 5V/2A for fast charging and the other 5V/1A for standard. 
The LCD digital display is handy for accurately indicating how much power (in percentage) remains in the power bank as well as lets you know when it is charging. And for that amount of capacity, the power bank is priced quite affordably.
As a high-capacity battery unit, the power bank is also equipped with protection tech from overheating, overcharging and short-circuits.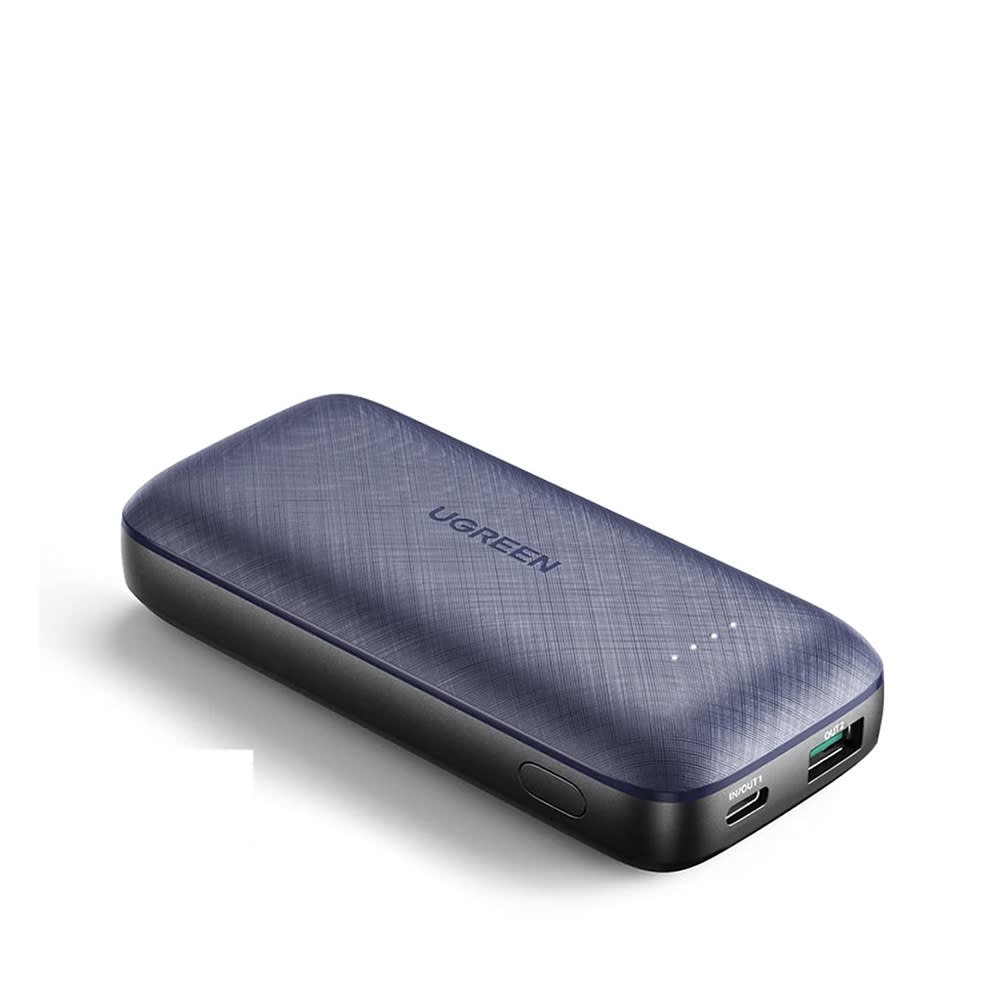 From

RM66.99
Check UGREEN 80749 price below:
remove_circle
Only two ports
For those of us who want a pocketable power bank with a respectable capacity, the UGREEN 80749, with its small size and 10000mAh battery, is probably the one for you.
Feature
With its small size, the UGREEN power bank can easily fit in your pocket along with your phone, and with the soft textured casing means you don't have to worry about it scratching your screen. Unfortunately, due to its small size, it has a limited number of ports. It has one USB-C port and one USB-A.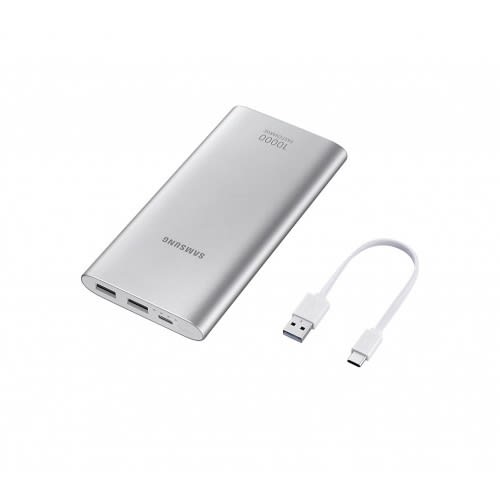 From

RM169.00
Check 10000 mAh Dual Battery Samsung Power Bank price below:
add_circle
Has fast charge
add_circle
Utilizes USB-C input ports
remove_circle
Pricey compared to other options
Many Samsung devices use Qualcomm charging, but there are several power banks that do not support it. So, for your convenience, just get this Samsung power bank.
Features:
This particular model is supported by Samsung AFC (15W) and also has quick Charge support 2.0 alongside output overcurrent protection (OCP). It has 2 USB ports to charge multiple devices at once and makes a good daily power bank to carry as it only weighs 220g.
To note, focusing on the OCP feature, it charges your device to 100% within 220 minutes safely in fast charging mode versus 315 minutes in standard mode.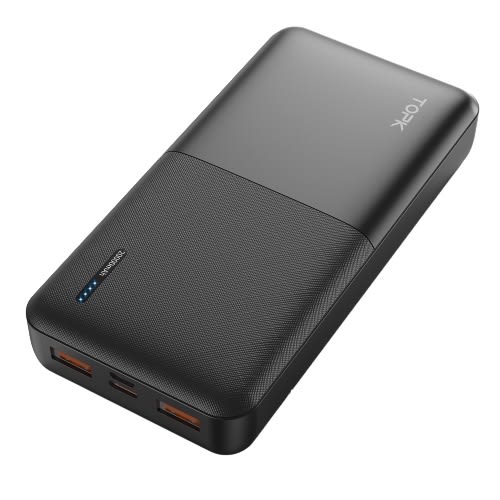 From

RM33.90
Check TOPK I2009Q price below:
add_circle
Large capacity
A 20000mAh power bank isn't the cheapest thing out there, but the TOPK I2009Q not only offers that capacity at an affordable price. It also includes an 18W QC 3.0, making it one of the best deals you can get when buying a power bank.
Feature
This power bank features four ports, two USB-A for output, a micro-USB port for input, and a USB-C port for output and input. Although the micro-USB port might seem a bit archaic, it's great that it's an option for people who haven't fully adopted the USB-C lifestyle. 
In addition, the two-tone design of the power bank feels great in the hand, though the overall weight is a bit hefty, even for a 20000mAh capacity.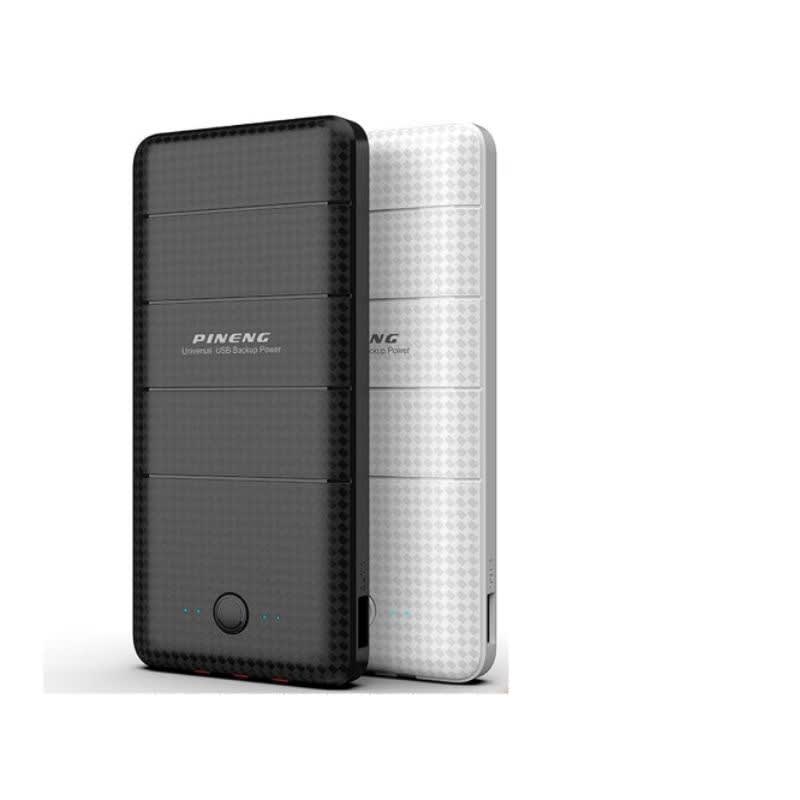 From

RM35.00
Check Pineng PN857 price below:
add_circle
Three connectors
remove_circle
No quick charging
remove_circle
Only charges through micro-USB
For the people who have multiple devices, it can get a bit cumbersome trying to carry three different cables for each of your devices. But with the Pineng PN857, you wouldn't have to! Whether it's Apple's Lightning port, USB-C, or even micro-USB, the Pineng power bank has got you covered.
Features
The 10000mAh battery is equipped with three charging cables for whatever modern device you need to juice up, whether it's an iPhone, Samsung, or even something a bit older. There's even a spare USB-A port if the connection you want isn't on there. 
Unfortunately, the device isn't capable of using all three connections at once, and it doesn't have any quick charging feature so expect slower charging times. There's also the fact that the power bank only charges with micro-USB, which can be a huge minus for certain users.
How do power banks work?
A power bank lets you deposit electrical energy into it to be used for later when needed.

These batteries are designed with a special circuit to control power flow into your devices.

The special circuit ensures that the right amount of power goes into your devices, and stops when your devices are fully charged.

This way, your devices will not overcharge and cause a short circuit to happen.
---
How long do power banks last?
Assuming that you use them almost every other day, a power bank should last you between 1 to 2 years in mint condition. Its wear will certainly show once into a year of regular use. Still, these power banks won't be very unusable.
User experiences will vary, such as the ports being loose for your cables to plug-in.

This will affect charging your devices efficiently especially if you're one to just toss the power bank charging your device into your bag at freewill (without a storage compartment to restrict movement). 

At the same time, as with most tech uses, charges won't be as full as they used to be.

You'll find that the power bank's capacity may be cut to as little as a quarter or even half the usual.

This is due to the chemical reaction in rechargeable batteries, whereby the more charging cycle it goes through, the more "crystals" it forms inside.

That actually leads to less efficiency in holding more charge (and passing into your device).
---
Is using a power bank bad for your phone?
You may have heard of the rule to not use your phone (or any other devices) when it's charging. This is because when electricity flows into your device, heat is generated naturally. And when you use your phone, heat is also...generated.
By using your phone while it's charging, it'll cause even more heat to generate in your phone and thus, the action will risk frying your phone or even yourself.

In short, it's like asking for your phone to be fried slowly.

Even if today's phones are made with more heat-resistant materials, they are still prone to burns that can potentially cause a fire.

Plus, today most power banks come with overcharging protection features.
---
Can you charge power banks overnight?
Back then, we would say no. However, with today's advanced technology, you can.
The simple answer is that because today's power banks (and phones) are commonly built with smart protection in the form of "trickle charge".

It works such as the device will self-discharge once the battery's capacity is full.

This charging protection feature is also couple with extra support such as high-heat resistant materials. 
---
How do I choose a power bank for my phone?
There are a couple of things to remember when selecting a power bank:
1. Number of charging ports
See what is the number of output ports on the power bank.
This is useful for if you have more than one device to charge, so that 2 ports would be ideal in that case.
2. How many volts (output voltage number)?
Check what is the output voltage number that a power bank can give.
Today, to charge most devices, it's recommended to get a charger with a power output of at least 2.4V for standard charging time.
If the power bank can only output less than that (like 1V), it will result in slower charging speed than usual.
To easily determine this, get one that matches your phone charger's voltage output.
3. Charging technology
Special technology supported by power banks.
For example, if both your power bank and the smartphone supports Qualcomm Rapid Charge, you can charge faster than how much output power your smartphone normally needs.
You should also consider a power bank with auto-discharge to stop sending power to your device once it detects that the latter is fully charged.
4. Milliamp-hour (mAh)
Check how much milliamp-hour (mAh) the power bank can hold.
From here, also expect that there will be some power delivery loss which depends on the quality and length of the charging so cable.
At standard, only expect about 80% power delivery (see next point).
That means 20% of the power in the bank will not deliver into your device.
Formula:
Power bank capacity x 0.8 (80% of delivery), divided by device's battery capacity = charging times (approximately)
Example: A power bank with 10,000 mAh can charge a phone with 3,000 mAh for 2.6 times (10000 x 0.8/3000 = 2.6)
---
Tips to charging faster?
Here's an insider tip from us: charge with a shorter (and high quality) cable!
This is because the longer the cable, the more power is lost during the power transfer to your device.
In short, charging cables have electrical resistance on them, and the longer they are, the more resistance!
For reference, anything below 15cm is good.
Related articles