In today's era of technology, the worst nightmare for most would be when their gadgets are running out of power at an impromptu moment. In such a case, the solar power banks come in handy.
These solar power banks obtain energy from the sun and can be used to charge or power various electronic gadgets like smartphones, tablets, laptops and more.
---
7 Best Solar Power Banks in Malaysia 2023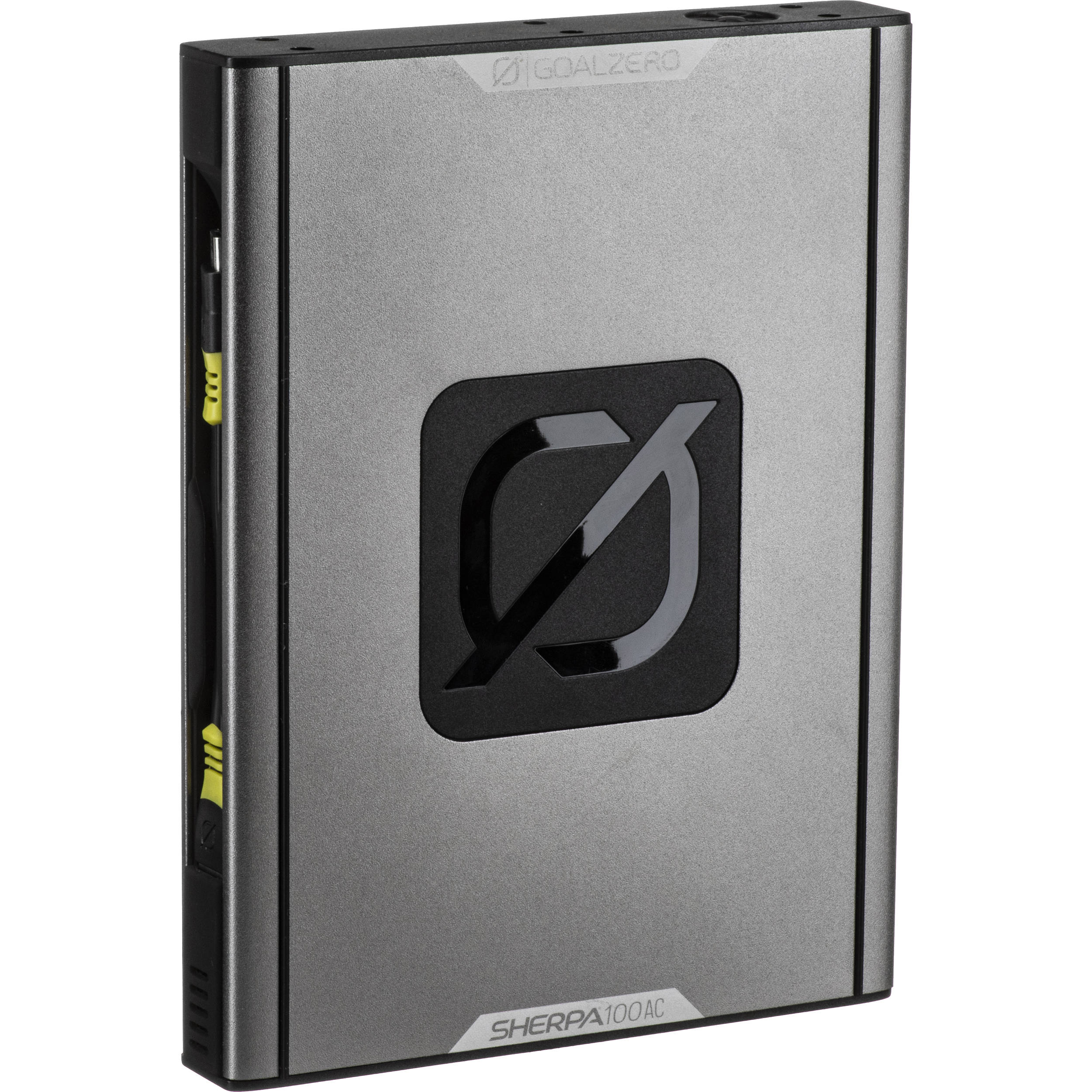 Check Goal Zero Sherpa 100AC Power Bank price below:
add_circle
High-speed power delivery up to 60W
add_circle
Interactive OLED display
add_circle
Three different ways to charge the power bank
remove_circle
Solar panels are sold separately
Overview
Slightly larger than an ordinary power bank, the Sherpa 100AC is highly versatile and practical as a portable power source when you need to work off-site. It's weighed less than 1kg and can easily slip into your backpack.
With two high-speed power delivery ports up to 60W each, the Sherpa 100AC provides rapid power for your electronic devices. It also comes with an integrated UK Version 100W AC outlet to keep your laptops and cameras charged.
Details
Supports Qi wireless charging

USB-A charging up to 2.4A (12W max), USB-C charging up to 3A (60W max)

25600mAh single cell equivalent capacity
Who is this for?
The Sherpa 100AC is perfect for those who always travel or work on the go. Different from the regular power banks, it features an AC outlet to support a wide range of gadgets other than just charging a phone. You can also charge the Sherpa 100AC by connecting it to a compatible solar panel, through a USB source or a 12V adapter.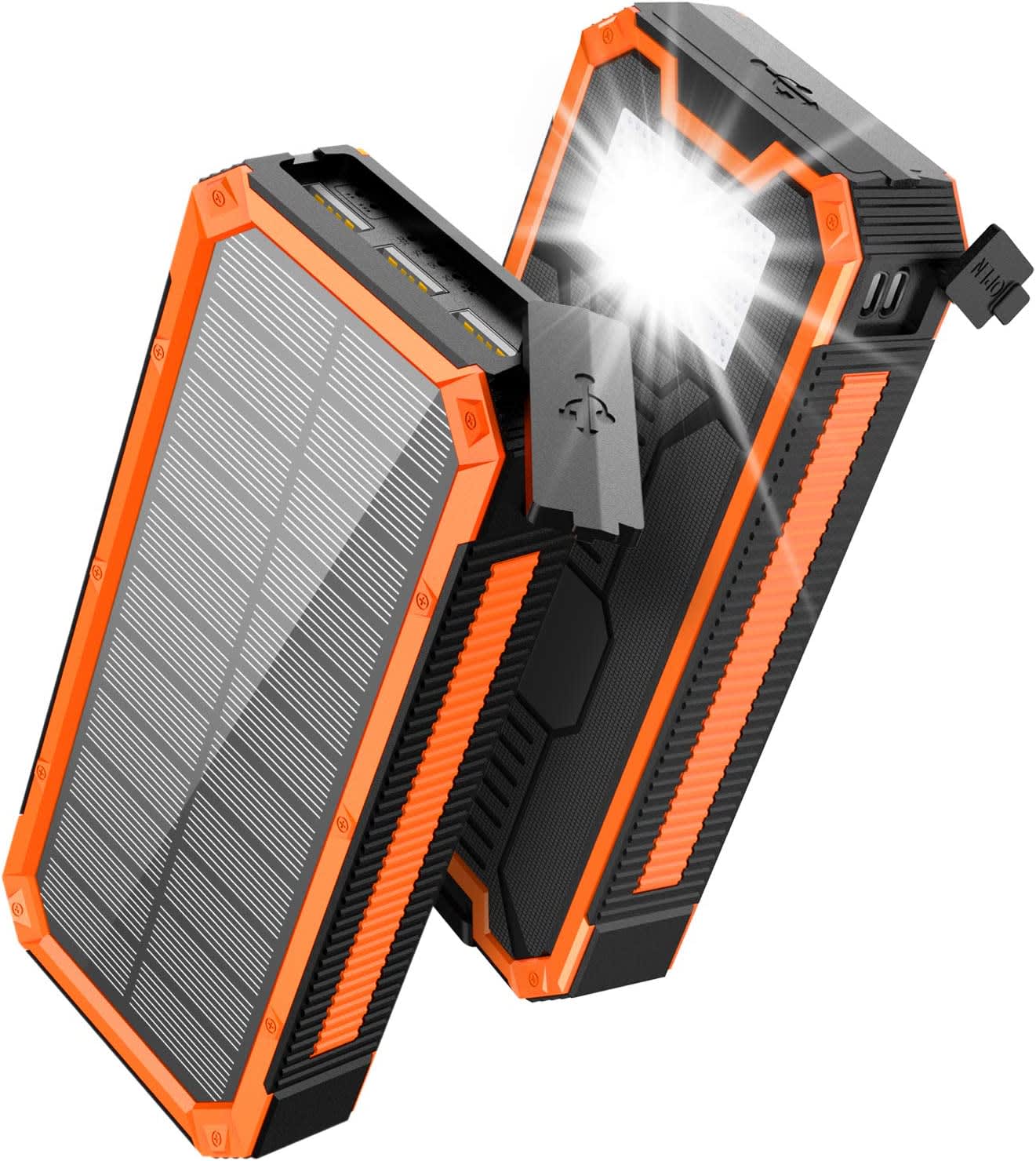 Check QBrand 30000mAh Solar Power Bank price below:
add_circle
Large capacity to charge devices multiple times
add_circle
Durable and waterproof
add_circle
Comes with a super-bright LED flashlight
remove_circle
Does not come with an AC outlet to charge larger devices
Overview
In a compact design of less than 0.5kg, you can take the QBrand 3000mAh everywhere you go. It is super-durable with a PC-ABS shell that is IPX7 waterproof, fire-proof, heat-proof and anti-drop. There is also a Streamer 144 glare LED flashlight to help you travel safer at night.
In terms of powering it, the solar power bank supports both USB charging and solar charging. You can find multiple LED indicators for battery level, solar charging and inputs/outputs at the sidewall.
Details
Impressive 30000mAh capacity 

6 hours to fully charge with 18W high-speed charger

6 LED lamp beads up to 144 lumens for 80 hours
Who is this for?
The QBrand 30000mAh power bank comes with a large solar panel that can be charged under direct sunlight, making it ideal for travelling, camping and hiking. Thanks to its compact and lightweight design, you can also bring it anywhere and anytime to use it as a regular power bank.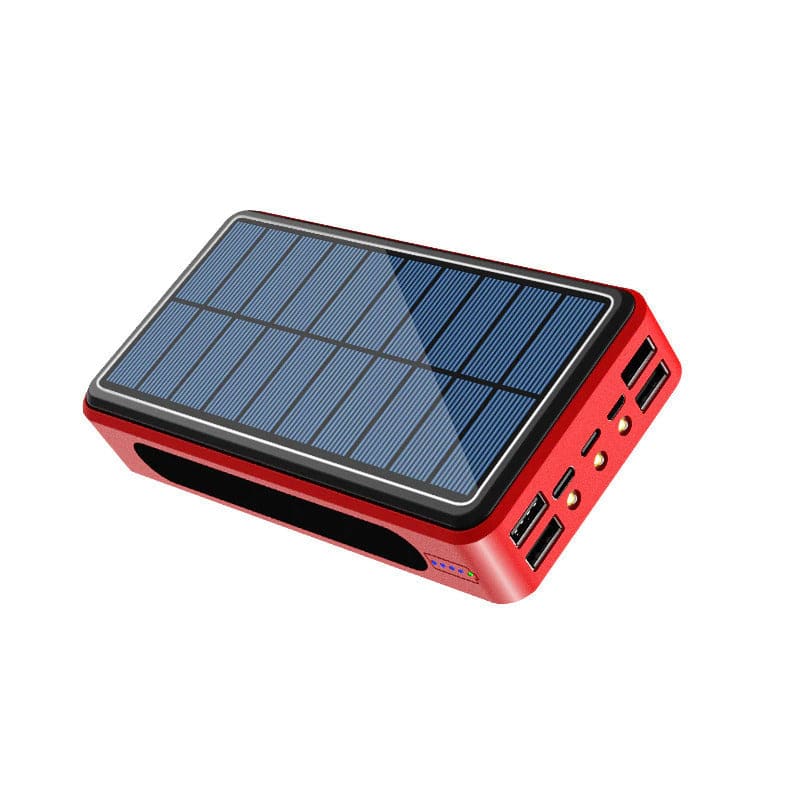 Check Zity Original 80000mAh Power Bank price below:
add_circle
Four USB output ports for multiplayer use
add_circle
Super-bright LED emergency light
add_circle
LED power display for status and information
remove_circle
Slow charging through solar charging
Overview
Cheap and big; that's the Zity Original solar power bank for you. Best of all, it is inexpensive yet packs a super-large capacity of up to 80000mAh. You can now fully charge a device and leave with spare juice for multiple charges more. 
A little downside is the solar charging is rather slow. It could take up to 21 hours under direct strong sunlight to fully charge the Zity power bank. It is still recommended to charge it via an adapter, which only takes a few hours.
Details
Large 80000mAh capacity

Strong LED light with various functions

Support both wired and wireless charging
Who is this for?
With the impressive large capacity, the Zity 80000mAh solar power bank best suits those who are frequently travelling and working off-site. You won't have to experience the horror of devices going off during emergency times anymore. Featuring a smart chip, you can play games, stream videos and attend meetings while charging.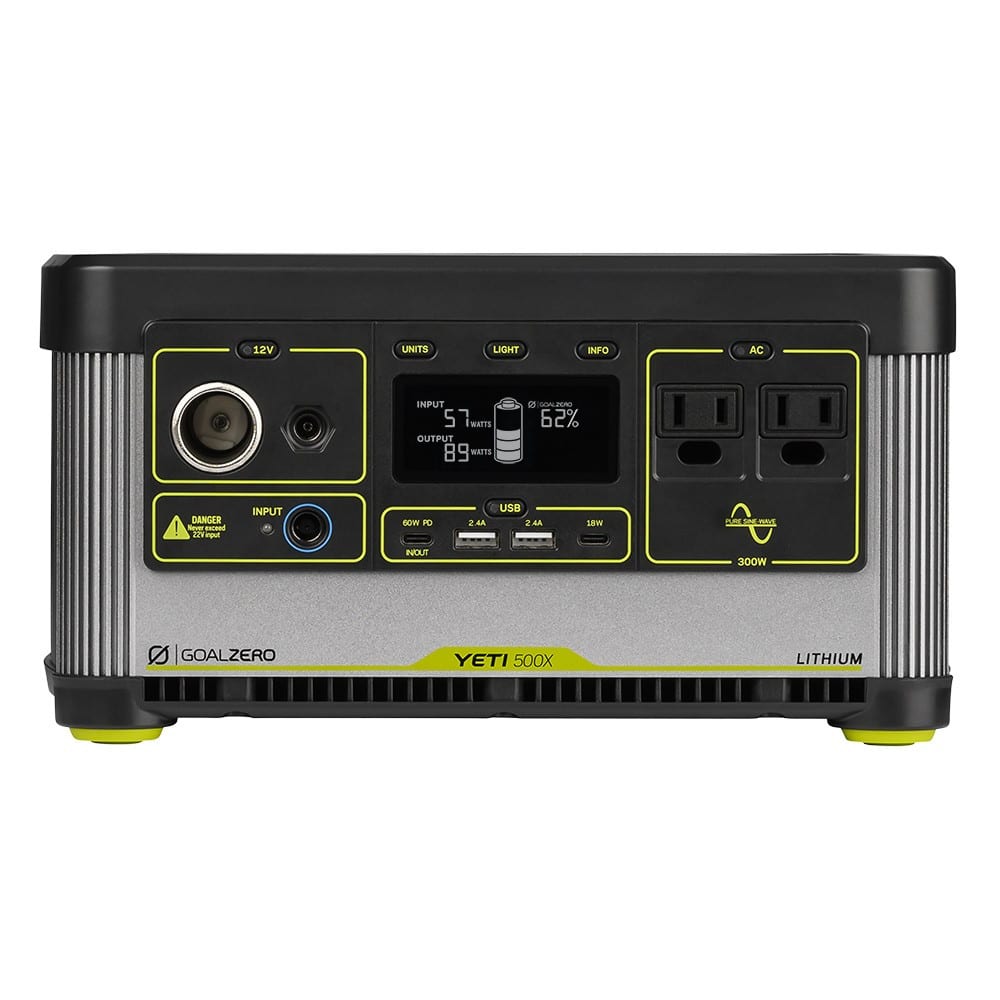 Check Goal Zero Yeti 500X price below:
add_circle
Power most small to medium devices
add_circle
Comes with AC outlets
add_circle
Large pack capacity for multiple charges
remove_circle
Premium price
remove_circle
Solar panels are sold separately
Overview
Designed as a portable power station, the Goal Zero Yeti 500X keeps all your small to medium size devices and appliances charged even if you are away from power outlets. It is perfect for longer camping trips and backyard parties thanks to its large pack capacity of 505Wh.
The Yeti 500X is also equipped with different ports to power a wide range of devices from phones to mini-fridges. It can pair with solar panels to keep away from tethering to a wall outlet.
Details
Supports low battery protection

Comes with a high-speed PD port to fast charge USB-C devices

Long battery lifecycle
Who is this for?
If you are always out for short trips, camping and outdoor parties, the Yeti 500X is the ideal portable power station which can be charged under direct sunlight. The battery lifecycle is amazing which is 500 cycles to reach 80% capacity.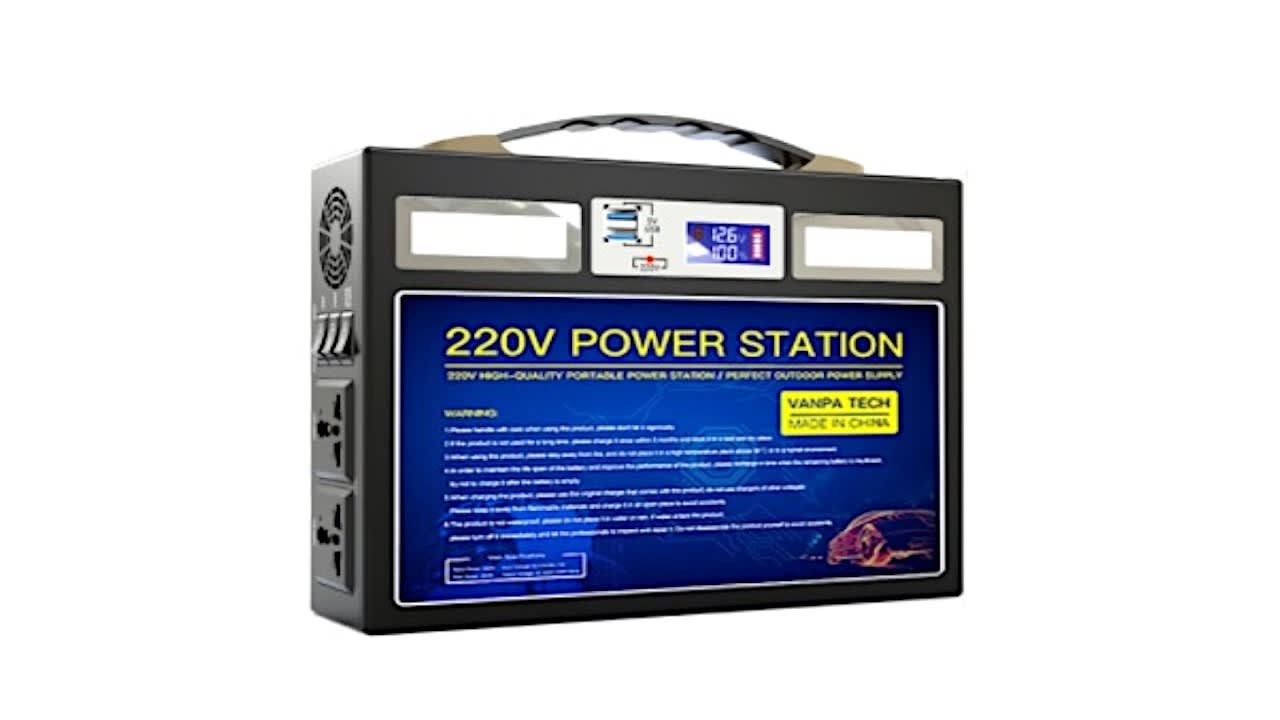 Check VANPA Portable Power Station 600W price below:
add_circle
Relatively lightweight for a high-capacity power bank
add_circle
Plenty of variants with different maximum capacity and maximum output power
remove_circle
Solar panels are sold separately
Small in size, mighty in performance; the VANPA Portable Power Station 600W is powerful enough to support the charging of small electrical appliances at high output power. Its impressive maximum capacity allows powering of low-power devices such as outdoor lighting for up to a few days.
With safety in mind, the VANPA power station comes with several safety features, including an emergency LED light, overpower protection and also drop protection.
Details
Stable AC output up to 600W rated power

Ample output ports: 2x USB output, 4X 220V AC output

Supports 18V solar panels
Who is this for?
Featuring a huge capacity of 240000mAh, the VANPA Portable Power Station is the best alternative power source for your home small appliances and outdoor use.  Paired with 18V solar panels, the VANPA power station can recharge itself under the bright sun. If you need more power and juice, you can always top-up for the 300000mAh variant.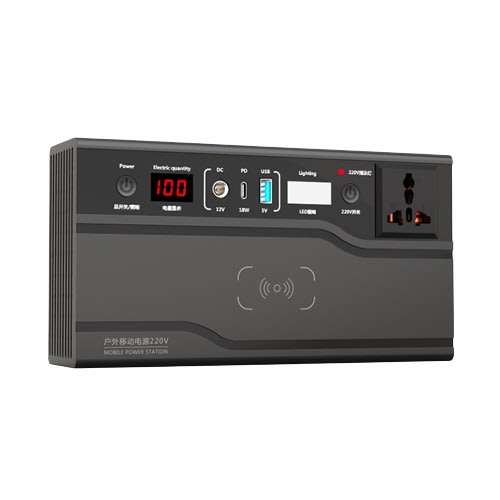 Check VANPA 200W Mini Portable Power Station price below:
add_circle
Large capacity in a small body
add_circle
Built-in AC outlet to charge small to medium devices
add_circle
Compatible with most mobile phones that support wireless charging function
remove_circle
Solar panels are sold separately
Overview
Featuring a compact design and the weight of a brick, the VANPA 200W mini portable power station is your best hiking companion. It has 4 kinds of output ports to support most digital devices and low-power electrical appliances.
The VANPA mini power station comes with a bright LED light to be used in emergency times. It also supports 15W wireless charging and 18W PD fast charging for Type-C phones and laptops. 
Details
Stable AC output up to 200W rated power

Built-in BMS system to protect the battery

Comes with a digital display for battery level indication
Who is this for?
When you go hiking, the one thing you'll want to avoid is carrying a bulky and heavy backpack. Luckily the VANPA 200W mini power station fits the requirement of being small and just weighed at 1.5kg. Even better, it can be charged using 18V or 12V DC output solar panels for unlimited power yet more environmentally friendly.
Check Anker A2425 3-Port USB Flexible Portable Solar Charger price below:
add_circle
Compatible with any device
remove_circle
Cannot store power directly
Bring this with you the next time you go on an outdoor trip and travel safe knowing you have a reliable power source in your bag.
Overview
Are you a huge fan of camping yet always find yourself in a sticky situation with no charger? Try the Anker Flexible Solar Charger, a portable solar power bank that can charge up to 3 devices at a time.
It's built with CIGS, an ultra-thin film solar material that provides the flexibility you need if you like to travel light, as it can be folded up and stored away easily. Never worry about power with this in your backpack!
Details
Capacity: N/A

Solar Input: 24W

Output: USB-A

Size: 24.5 × 30.7 × 5(cm)(folded)

Weight: 1126g

Foldable kickstand

3-port charging

Fast-charging
Who is this for
This one is perfect for avid campers or anyone who loves going backpacking outdoors.
---
FAQ:
- Benefits of using solar power banks
1. Environmentally Friendly
You can do your part to reduce the strain on mother earth simply by using a solar power bank. Unlike tethering to the wall, charging your gadgets using solar energy is pollution-clean and does not promote the emission of greenhouse gases. 
2. Stay Connected
Being out of power at a dire moment is helpless and can happen to anyone. It might be when you are heading to your destination using Waze, attending important meetings, or even making an online payment halfway. Whether you are far away from an AC outlet or at a rural retreat without electricity, getting a solar power bank helps to keep your gadgets alive.
3. Tighten Your Belt
Never undervalue the electricity bills you pay for charging all your electronic gadgets. Every cent counts and a solar power bank helps to save your money in the long run; after all, sunlight is free.
Related articles