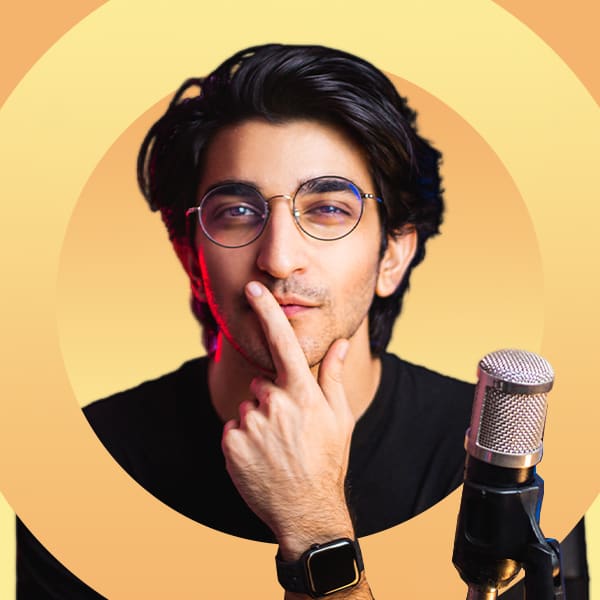 Recommended by:
YouTuber
Umar Naqshbandi
Umar Naqshbandi is ProductNation's resident tech enthusiast, photography expert and video maestro. He is also the host and brains for our YouTube channel as well as the main reviewer for all our tech-related content.
"Picking smartphones these days can be very confusing because of the simple fact that there's just too many of them. All their specs and feature start melting into one making it very difficult to give a clear distinction and pick the right one.
The easiest way to declutter from that mess and pick the right phone for you is by looking at the 5 main factors - Processor, Display, Camera, OS, Battery." - Umar
Smartphones are an integral part of (almost) everyone's life. According to a report from The Star in 2016, three out of five Malaysians say they cannot imagine life without it.
Needless to say, smartphones have evolved into such a necessity, they should not be going anywhere anytime soon.
Your mobile phone helps you achieve a series of feats, from connecting with people half the world away to entering a romantic relationship via dating apps as well as making QR code payments before one could even blink. Hence, a good quality smartphone is vital.
When you think of smartphones, it's phone models like Apple iPhone, Samsung Galaxy or Huawei P series that immediately springs to mind. As there is a wide range of smartphones across various price points: budget, mid-range & high-end, or the latest camera phone compared to the latest... it's easy to feel lost.
Worry not; we've done all the research and work for you!
---
Our list of the best smartphones in Malaysia today is brought to you by Umar. He's a tech enthusiast who takes his interest in gadgets seriously just like his passion for good coffee, photography and film-making.
Umar believes that the best mobile smartphones in Malaysia are only worth getting if they are true to their value's worth and outstanding performance.
---
Table of Contents
---
10 Best Smartphones in Malaysia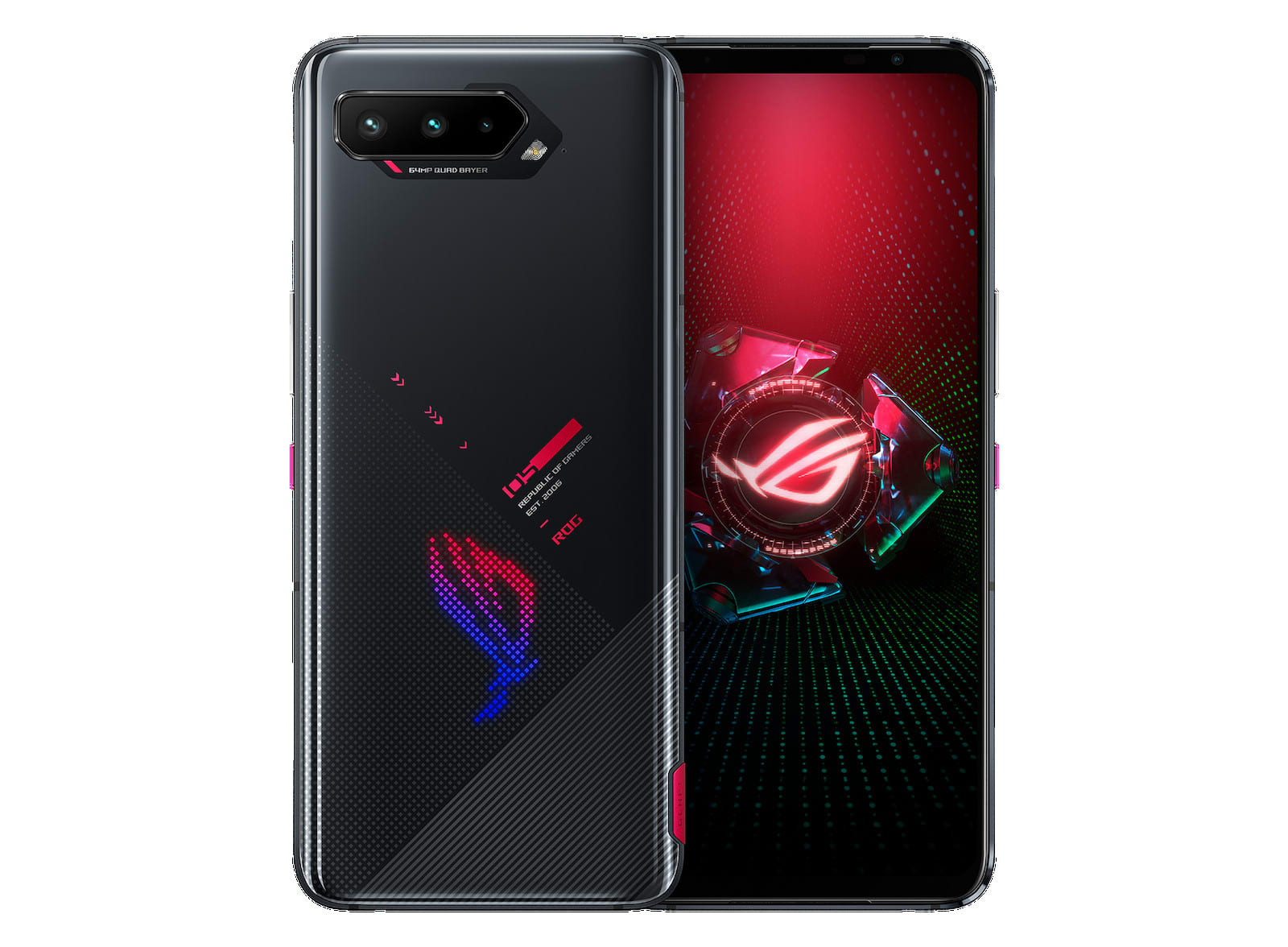 add_circle Understated elegance for a gaming smartphone
add_circle Towards the value-for-money price spectrum
add_circle Very nice speakers and display
add_circle Very, very fast
remove_circle Camera is so-so
remove_circle Big and heavy
If you're someone who wants a gaming phone that can do just about everything every day, the Asus ROG Phone 5 is said to be the top pick for many.
Features:
A successor to the highly-coveted Asus ROG Phone 3, the ROG Phone 5 powers through with a Snapdragon 888 chipset together with 8GB or 16GB of RAM. That's some really fast phone, which is also complemented with a sweet 144Hz screen refresh rate and a touch sampling rate (how often the screen will register for any new touches) of 300Hz. In short, this is a very responsive phone that'll make any fast-paced gamers envy.
With a big screen of 6.78-inch together with two front-facing speakers, the phone will speak volumes when you play atmospheric games.
Other nice touches to why Asus ROG Phone 5 is the best smartphone for gaming are the 6,000mAh battery, 65W charging and programmable RGB lights. But perhaps the one reason that makes this phone shines is that it doesn't look over-the-top in terms of gaming aesthetics, making it a suitable daily gaming phone.
Performance:
Its speedy performance is well-received, followed by the satisfactory 20MP camera lens. But this is still quite a large and heavy phone, so you may need to factor in the weight if you want this phone as your daily driver.
---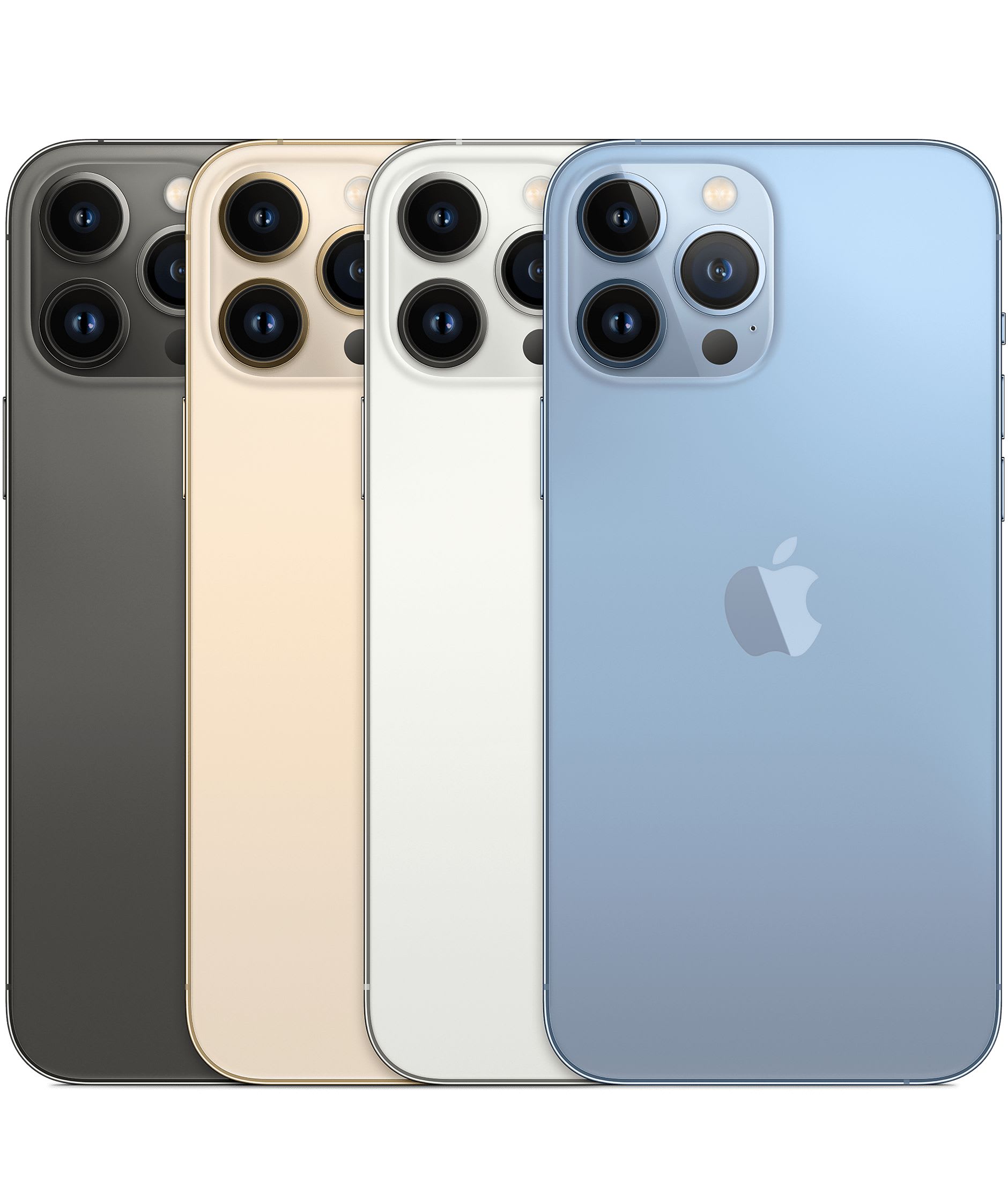 add_circle Superior camera performance
add_circle Interesting video upgrades - perfect for the videographer
add_circle Stunning display
add_circle Very fast performance
add_circle Big battery upgrade
remove_circle No TouchID - fingerprint scanner
remove_circle Cinematic Mode is capped at 1080p resolution
remove_circle Fast charging is not "fast" enough for several users
It's no surprise that the Apple iPhone 13 Pro Max has taken over the iPhone 12 Pro as the best iPhone currently. And this generation's Pro models truly shines with several upgrades which are eagerly given two-thumbs-up by reviewers around the world.
Features:
This time, the iPhone 13 Pro Max is powered by the latest A15 Bionic Chipset, together with 6GB RAM and a starting storage option of 128GB. Its camera setup is of a quad 12MP system; triple 12MP rear shooters and another 12MP front camera.
The screen is also one of the 13 Pro Max's most beloved features. This generation of iPhone has a stunning 6.7-inch XDR OLED screen that has a brightness rating of up to 1,028 nits. That's not the best part; the screen supports a 120Hz ProMotion display function which allows the phone to scale its refresh rate dynamically from 10Hz to 120Hz. This feature certainly allows for smoother performance and animations.
Performance:
A step up from the iPhone 12 Pro's 2,815 mAh battery life is the iPhone 13 Pro Max's at 4,351mAh. The battery is rated to offer a total screen time of 28 hours with some tweaking to the display settings. In short, reviewers managed to get about 13 hours of use with constant web browsing on a 5G connection.
Apart from the stunning performance of this year's iPhone model, the camera's Cinematic Mode offers users the option to film their main focus with sharpness while automatically blurring out the background. A downside to this mode is that the resolution is only capped at 1080p.
Another downside is that the phone does not have TouchID to help unlock your phone with a fingerprint scan. This is a frustration for many as most users are still wearing masks as a result of the COVID-19 pandemic.
[The iPhone 13 series is currently available for pre-order only & is scheduled to arrive by mid-October 2021.]
---
More: 9 Best Smartphones That Offers Great Gaming Performance for Much Less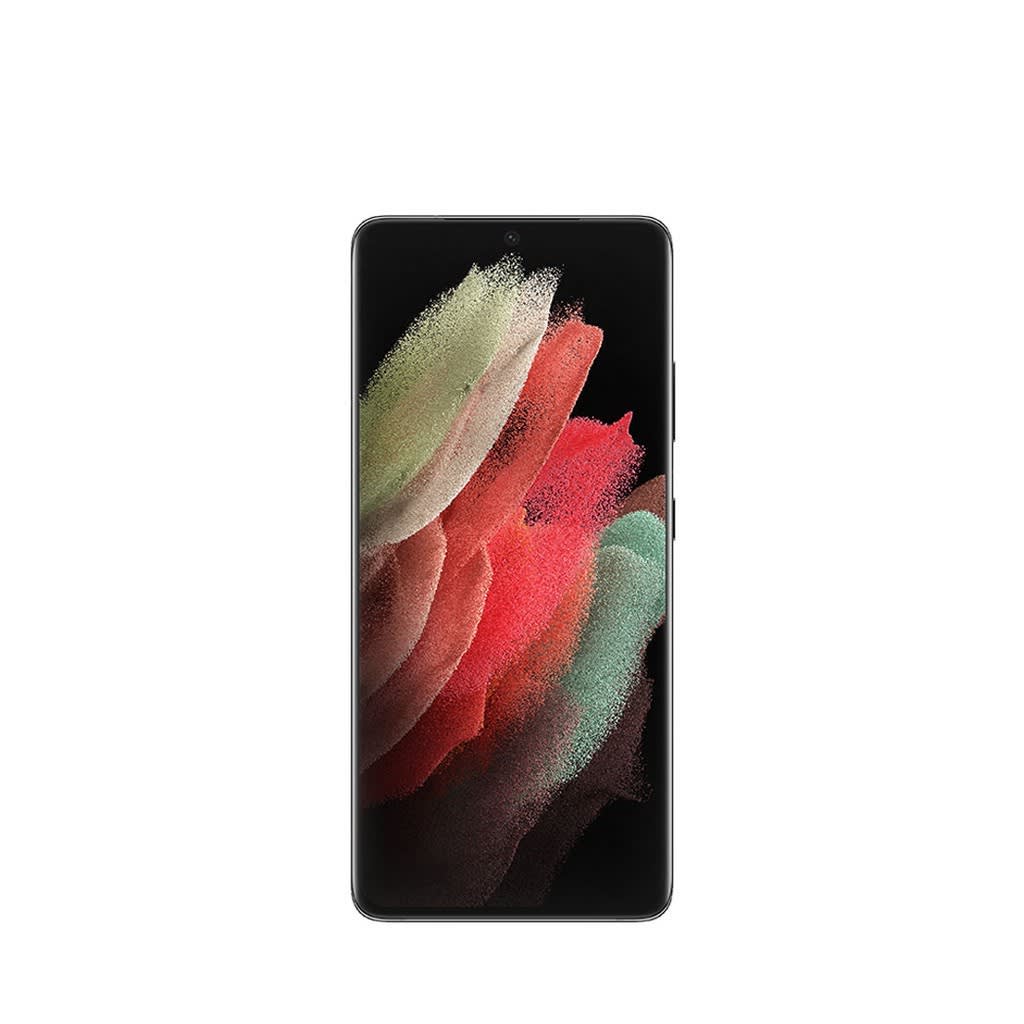 add_circle Exemplary camera performance
add_circle Gorgeous display
remove_circle Very expensive
remove_circle No microSD card slot
If having a formidable camera is of utmost importance to you, then the Samsung S21 Ultra is a worthy candidate.
Features
The S21 Ultra's camera is the star of the show - its main quad-camera system contains lenses with a whopping 108MP, two 10MP lenses and a 12MP ultrawide lens. Two out of the 4 lenses are telephoto lenses, which allows for optical zooms of 3x and 10x respectively.
Meanwhile, the selfie camera comes with a 40MP with 4K video recording, whereas the main camera is able to record videos in 8K.
There's plenty of juice in this device as the battery pack is a non-removable Li-Ion 5,000 mAh piece and it supports 25W fast charging. In addition, it also supports 15W of Fast Qi/PMA wireless charging and 4.5 W of reverse wireless charging respectively.
What's distinctive about the S21 Ultra is that there's S-Pen support, making it the first phone that is not a Galaxy Note to boast this feature. Despite this new addition, there is no dedicated socket to house the S-Pen and no bundled stylus either.
Performance
Samsung's S21 Ultra features 5G connectivity and uses an Octa-core Exynos 2100 SoC for its international models for a relatively fast performance overall. Unfortunately, similar to its competitors namely Xiaomi and Apple, users are disappointed that the phone isn't packaged with a charger in the box.
An upside is that the battery can for about 11 hours on an average consumption level, which is fantastic considering the S21 Ultra is a 5G phone.
---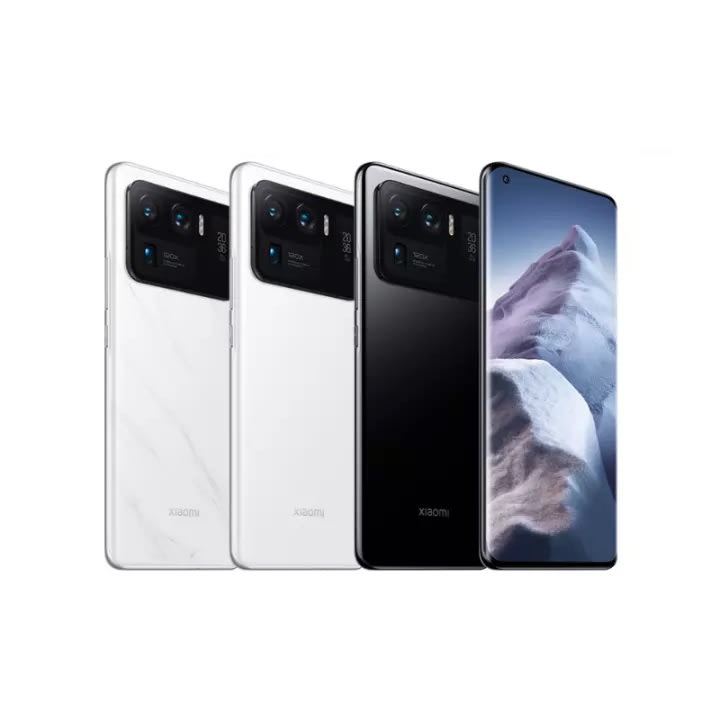 add_circle Vibrant display
add_circle Powerful processor for multitasking
add_circle Great cameras
remove_circle Feels heavier than most average smartphones
remove_circle Can get hot after long hours - not the best for gaming
remove_circle Has a slightly-outdated USB 2.0 port
This punchy smartphone is equipped with the best hardware that's available in the market, packing a Snapdragon 88 SoC - similar to Samsung's S21 Ultra. Physically, the Mi 11 Ultra sports a Gorilla Glass Victus front, a ceramic rear and an aluminium frame.
Features
The phone sports a 48MP rear camera setup while the front camera is equipped with a 20MP lens to capture your face as realistically as possible. Uniquely, the main camera system features a secondary display, which has many uses such as display time or being used as a camera viewfinder.
Moreover, visuals will be pleasant as the Super AMOLED screen is superlative, rocking a high refresh rate, high luminosity, HDR and more.
Like many Xiaomi phones, the Mi 11 Ultra has got an IR blaster which turns your smartphone into a makeshift universal remote as well as Miracast support. And finally, the device also has 5G dual SIM functionality.
Performance
It was a bit of a letdown when we learned that the phone's USB-C port only works at USB 2.0 speeds, which feels regressive for its highly modern standards.
However, there are vast storage options with 128GB and 256GB variants, though there are no options for further storage expansion. These aren't major downsides, as calls were said to be of high quality, with additional Wi-Fi calling support.
---
More: Find Out Which Of These 9 Best Xiaomi Phones Are For You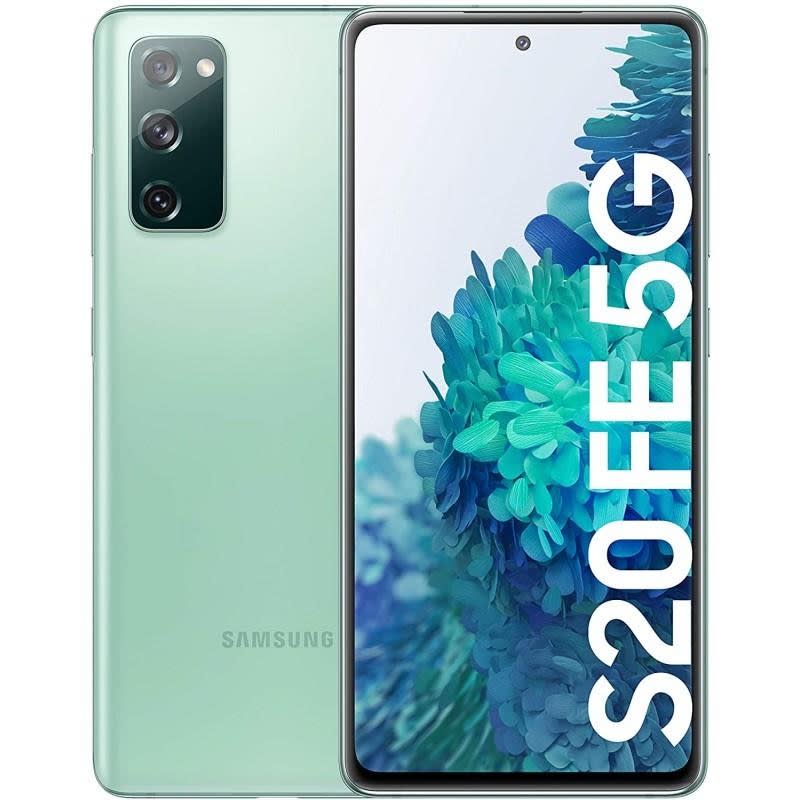 add_circle Affordable price point
add_circle Gorgeous display
remove_circle Less than impressive battery life
This bezel-free offering from Samsung is a great mid-range alternative to its Galaxy S20 counterpart. You get the goodies such as 5G connectivity, a tri-camera system with 30x Space Zoom and a 120Hz display. It is also available in six colours, giving you more choice to express yourself and align with a colour that is closest to your identity.
Features
The triple-lens camera system comprises a 12MP main lens, a 12 MP ultrawide lens and an 8MP telephoto lens, while its selfie camera uses a 32MP lens. Under that 6.5-inch AMOLED screen, is the smartphone Snapdragon 865 SoC, which is supported by 6GB RAM.
Even though the device comes with 128GB of storage space which is aplenty, it helps that the storage is expandable to 1TB via a microSD card, good for if you're a digital hoarder.
Performance
While it may have a 4,500 mAh battery, the battery performance is just alright, though this is merely a minor gripe.
In a mundane everyday setting, the Galaxy S20 FE was mostly responsive with minimal lagging throughout switching between apps. It is bundled with a 15W charger, which is a little sluggish suggesting that you might want to purchase the 25W version instead.
---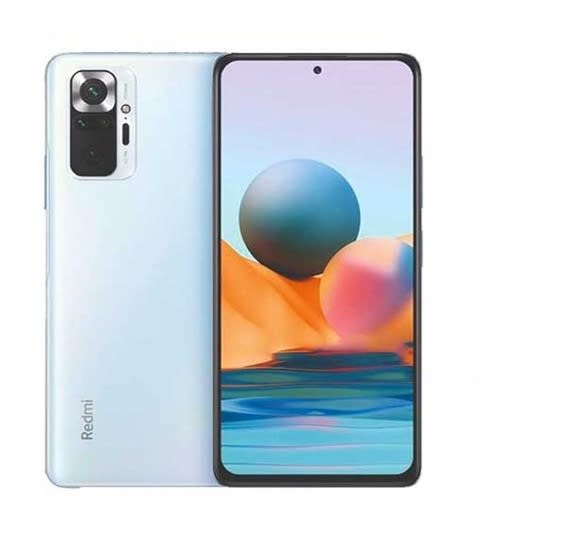 add_circle Strong camera
add_circle Long battery life
This flagship phone didn't come to play; for a smartphone retailing under RM1,500, it is jam-packed with specs that will fare high on a bargain hunter's list. While its SoC may not be up to par with similar wallet-friendly devices, but it's got a great 120Hz refresh rate plus a stunning camera. And, you may opt to get your Note 10 Pro in stunning colours, namely Onyx Grey, Gradient Bronze or Glacier Blue.
Features
The glossy rear of the device is pretty to look at, although that makes it a fingerprint magnet. It contains an IP53 rating for water and/or dust resistance, so a little water or dust will not kill your precious device. This doesn't mean it will survive a dunk into a pool or sink though. Also, its main quad-camera system boasts lenses of 108MP, 8MP, 5MP and 2MP respectively, with 4K video recording to boot.
Performance
The phone's performance isn't necessarily excellent given its asking price but it'll do just fine. You shouldn't expect to have an exemplary gaming experience either, but its mighty 5,020 mAh battery is definitely a major plus point.
Moreover, reviewers have noted that the Note 10 Pro can support roughly 18 hours of video playback, which means that you won't need to keep it plugged in often during mundane use.
---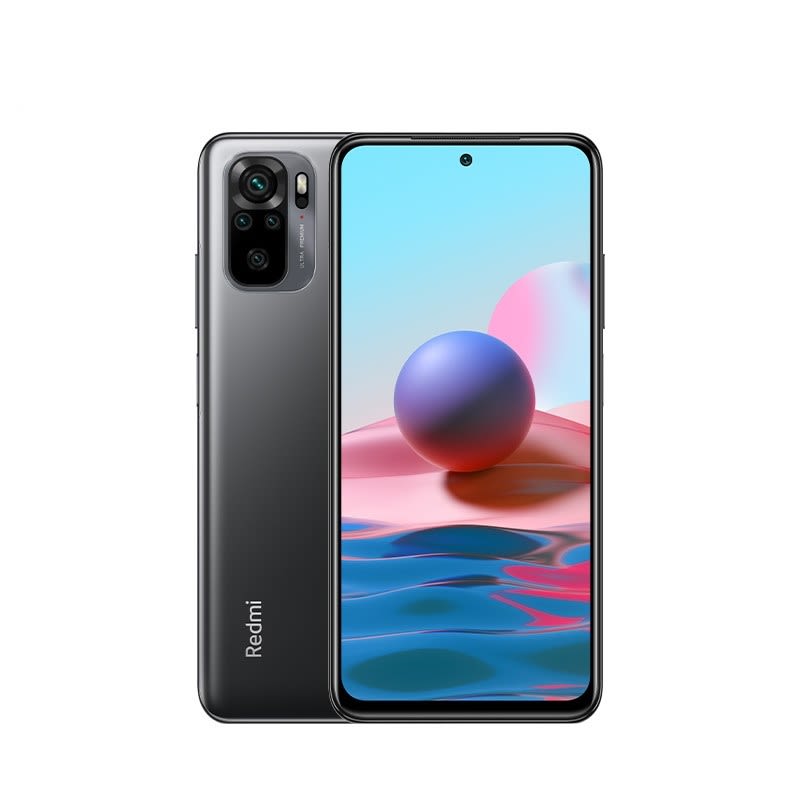 add_circle Great design
add_circle Decent hardware
remove_circle So-so performance
For less than RM1,000, the Note 10 is a valid contender. Its design goes beyond basic, with its rear having a matte texture that gives a satin feel while also serving the practical purpose of keeping fingerprints at bay. Running on a Snapdragon 678 chipset, the Note 10 humbly asks not to underestimate as its hardware has all the makings of going head to head with the big dogs.
Features
Its FHD+ Super AMOLED display packs a screen that is readable under direct sunlight, complete with Gorilla Glass 3 protection. However, expect your battery to drain significantly if you are going to consume a lot of media.
Meanwhile, its camera is a force to be reckoned with, sporting a 48MP main camera, an 8MP ultrawide lens, a 2MP depth sensor in addition to a 2MP macro lens, producing decent images. There's also Night Mode, though its low sensor may not let you capture grain-less images of dim scenarios.
Performance
Its specs aren't necessarily state-of-the-art, but the Redmi Note 10 proves to be a worthy digital companion with impressive battery life. With a 5,000 mAh battery, it is able to withstand around 6 hours of intense gaming, while being able to last for over a day under normal settings. The device is also able to achieve a 50% charge in a little less than half an hour and took 1.5 hours to charge in full.
---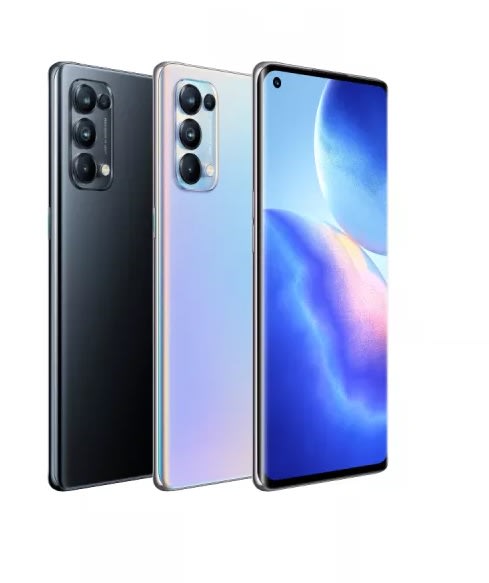 add_circle Vibrant Display
add_circle Ultra-quick charging
remove_circle Photos look over-processed
The Reno 5 Pro sports a contemporary, chic yet lightweight chassis as well as a curved display complete with a 90Hz refresh rate. There's good screen brightness on this phone, so visuals will have pops of colours. Another feature that pops out is that the Reno Glow adds a gorgeous glimmer that you don't see on mobile phones very often.
Features
With an option of 8GB and 12GB of RAM plus storage choices of 128GB or 256GB, the Reno 5 pro is a beast at performance, boosted with MediaTek's cutting-edge Dimensity 1000+ SoC.
There is also a DualView video feature to make media consumption more flexible. Together with ultra-quick 65W SuperVOOC charging, you won't have many problems getting this phone up to 100% in battery.
And the best part? This phone is not even considered a flagship!
Performance
The camera performance was substantial, featuring a main quad-cam system comprising lenses that are 64MP, 8MP, in addition to a dual 2MP lens fit for 4K recording. Whereas, the selfie camera had a 32MP lens with HDR and full HD video recording. Not a bad set for a non-flagship smartphone.
Reno5 Pro has impressed reviewers at how it can take on heavy loads of gaming, though its app optimisation still needed a bit more work.
---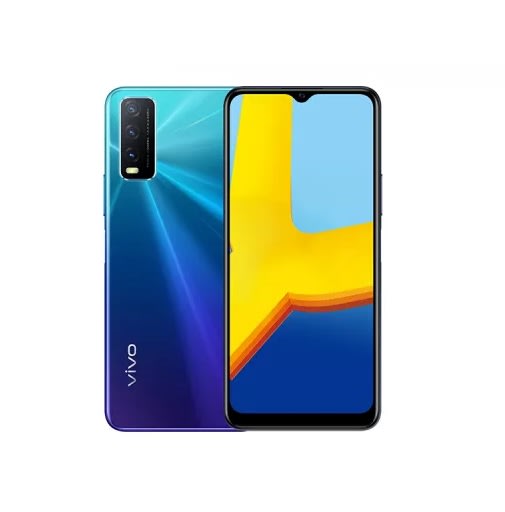 add_circle Excellent-price
add_circle Attractive exterior
remove_circle Mediocre hardware
remove_circle Low internal storage
On a tight budget? Worry not. The Y20 is here to solve that issue while making your digital experience a good one. An updated version of last year's Y20, this version weighs just 192g and that it packs an upgraded chipset housed in a 6.51-inch frame.
Features
This phone has your wellbeing in mind, as its Halo FullView display comes with protection to protect against unnecessary eye strain, especially since we are fundamentally glued to our phone screens these days. As such, the feature affects the overall viewing experience with a more colourful display while working to filter out harmful blue light.
The battery is a standout, as it has a mighty 5,000 mAh capacity with 18W fast charge capabilities. There's also a Funtouch 11 OS too which has received positive reviews. It is a bummer that it only offers 64GB storage, which is lower than its 2020 counterpart that had 128GB ROM onboard.
Performance
The Y20 2021 does have mediocre camera configurations as its main lenses consist of just two 2MP lenses and one 13MP lens which is a far cry from its peers. Despite that, its side-mounted fingerprint scanner does add a touch of convenience, and phone performance fares well. Sadly, 5G connectivity isn't enabled but that's just a minor issue.
---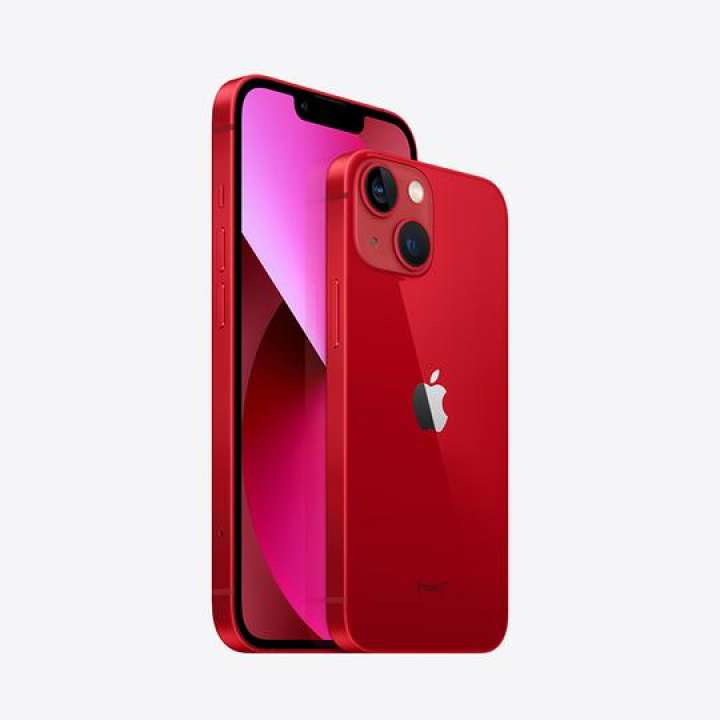 add_circle Great battery life
add_circle Good screen that's bright
add_circle Very fast processor
add_circle Interesting Cinematic Mode
remove_circle No TouchID - fingerprint scanner
remove_circle Fast charging is not "fast enough"
remove_circle Cinematic mode is restricted to 1080p only
If you're wondering which iPhone out of the exciting 13 Series range has the best bang for your buck, it has got to be the iPhone 13. This model offers a good balance of size, price and performance.
Features:
In the iPhone 13, you can look forward to the 6.1-inch Super Retina XDR OLED which offers a vivid and clear display while dishing out bright visuals be it dimly-lit scenes or for games.
Speaking of games, the iPhone 13 is also packed with a starting storage capacity of 128GB and comes with the latest A15 Bionic chipset which is touted as (one of) the fastest processors amongst most phones including Androids.
The chipset supports smooth gameplay and supports a new Cinematic Mode feature that enables users to take videos with a sharp main focus and automatically blurred backgrounds.
In terms of build quality, the iPhone 13 has a tough CeramicShield display, durable Gorilla glass at the back and flat edges. You'd also get IP68 water resistance on its body.
Other perks include support for 5G, fast charging up to 20W and dual 12MP shooters with a 12MP rear camera.
Performance:
This generation of iPhones (13 series) has a bigger low light sensor, which means you can look forward to better low-light capture and overall great-quality photo details. With the addition of Dolby Vision HDR support, you can film great video qualities on this device.
Moreover, the battery life is more than satisfactory as it's able to keep up with 5G browsing for over 10 hours. Overall, it's a well-balanced iPhone for most users with no big hits or misses.
[The iPhone 13 series is currently available for pre-order only & is scheduled to arrive by mid-October 2021.]
---
More: Everything To Know About The iPhone 12 Series Before You Buy Them...
---
How To Choose a Smartphone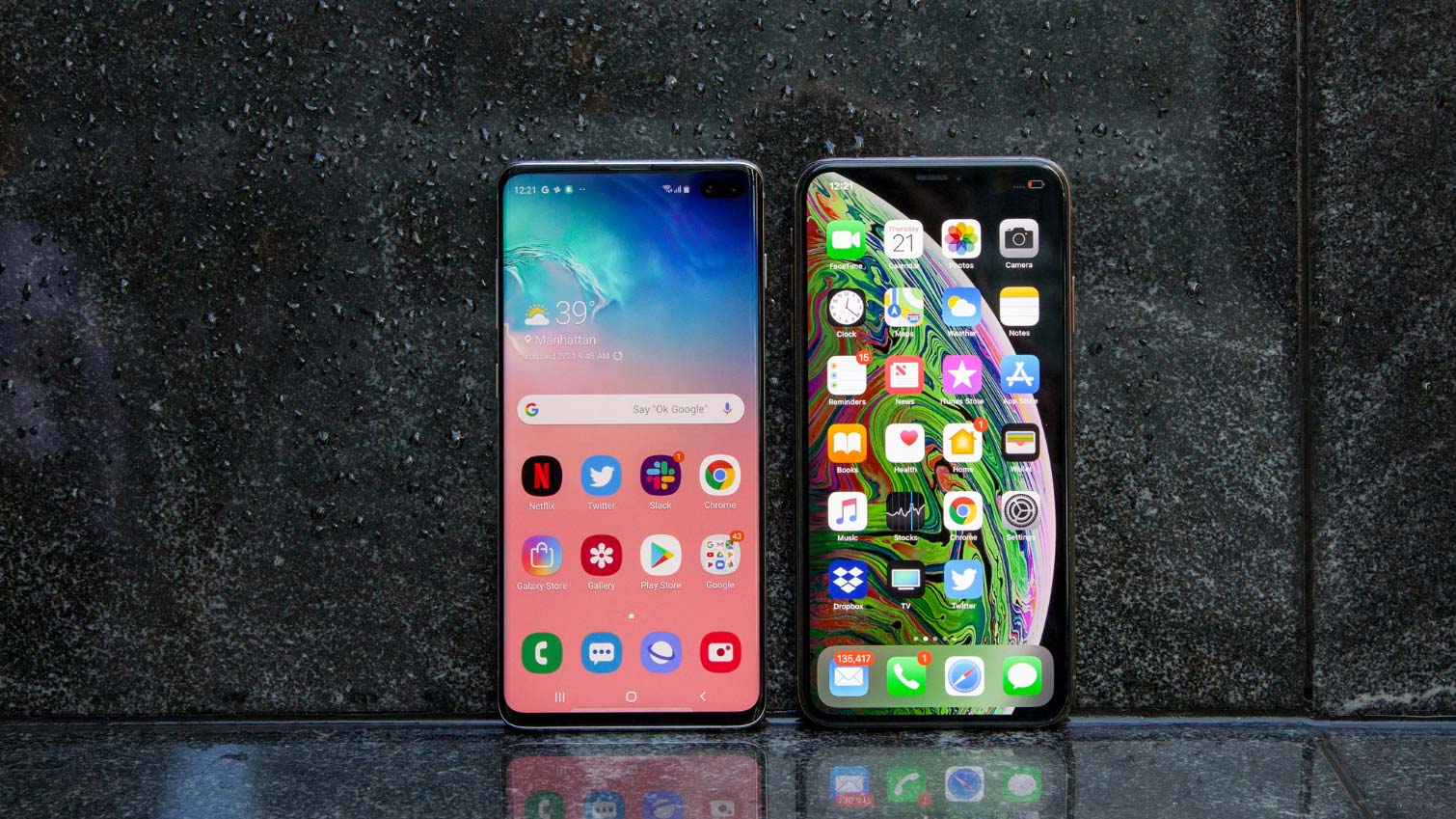 Display


Choosing the right display may be a hassle when it comes to buying a smartphone regardless of age, as smartphone displays vary in size. For instance, if portability is what you're looking for, a smaller display would suffice as it is easier to hold and use with one hand.

Meanwhile, if you're an avid mobile gamer, opt for a bigger display so you would be able to see more details such as your enemies' whereabouts. Logically, the smaller the display, the harder it is you're going to read texts.

Storage


Storage is another factor when it comes to purchasing a smartphone. Some smartphones have limited storage and some are not expandable. Hence, choose your storage wisely to best fit your own usage. Futureproof a little by purchasing a bigger capacity model to avoid deleting things that matter to you.


Price

If budget is an issue, set a maximum price you're willing to pay and then determine what features you want or need in your smartphone. That way, it would be easier to not break your budget.

The price of smartphones differs depending on its model, specification, features and more. Lower-end brands such as Xiaomi would cost around RM 400 and above. Meanwhile, middle-range brands like Samsung cost roughly above RM 1,000 and the higher-end ones such as Apple would cost you at least RM3,000.

Operating System


iPhone runs only on the iOS software whereas, brands like Samsung, Oppo, Xiaomi, and more commonly run on Google's Android platform. Both OS have their own perks (ways to achieve seamless connection offered by both OSes also differ) so choose wisely!

Smartphone operating systems vary depending on the brand. Moreover, different OS commonly offers its own set of basic apps such as messenger and web browsers. The user interface also differs depending on its brands and model.
---
Which are the most popular smartphone brands in Malaysia?
Some of the more popular smartphone brands in Malaysia include Huawei, Apple, Samsung, Xiaomi, OPPO, Nokia, and Realme. Among these brands, Huawei, Apple, and Samsung have established themselves as the top three in the mobile world.
Huawei
The main reason Huawei's products resonate with a lot of buyers is its well-rounded product portfolio. This ranges from high-end smartphones that come with beautiful designs and premium specs (P and Mate series) to more budget-friendly picks that fall under its Honor offshoot brand.
However, as of 2019, major US tech firms such as Google have reportedly cut business ties with the firm. The lack of access to Google Mobile Services means that users will lose access to Android software updates and popular Google apps like the Play Store and Gmail. Whether or not this proves to be a deal-breaker for potential buyers remains to be seen.
Apple
The brand loyalty that the Apple iPhone manages to achieve is nothing short of remarkable. In its most recent iPhones, its A13 Bionic chip trumps everything that Android has to offer. Furthermore, the iPhone is often favoured by developers as the launch platform of choice for new apps. Apple also seems to be one step ahead of the rest in terms of software and hardware.
Samsung
Similar to Huawei, Samsung caters for smartphones in all price brackets. While its Galaxy S series carries its flagship and high-end devices, the Galaxy M and Galaxy A series are treasured by budget-conscious buyers. Samsung is also quite the trendsetter. The brand is known for making the large screen fashionable, revolutionizing the thin bezel design, and producing the first phone with an AMOLED display.
---
Android vs iOS: Which is Better?
Ah, the endless debate over which operating system is the best for humankind. But the truth is, none is better than the other.
Instead, they both have their own pros and cons: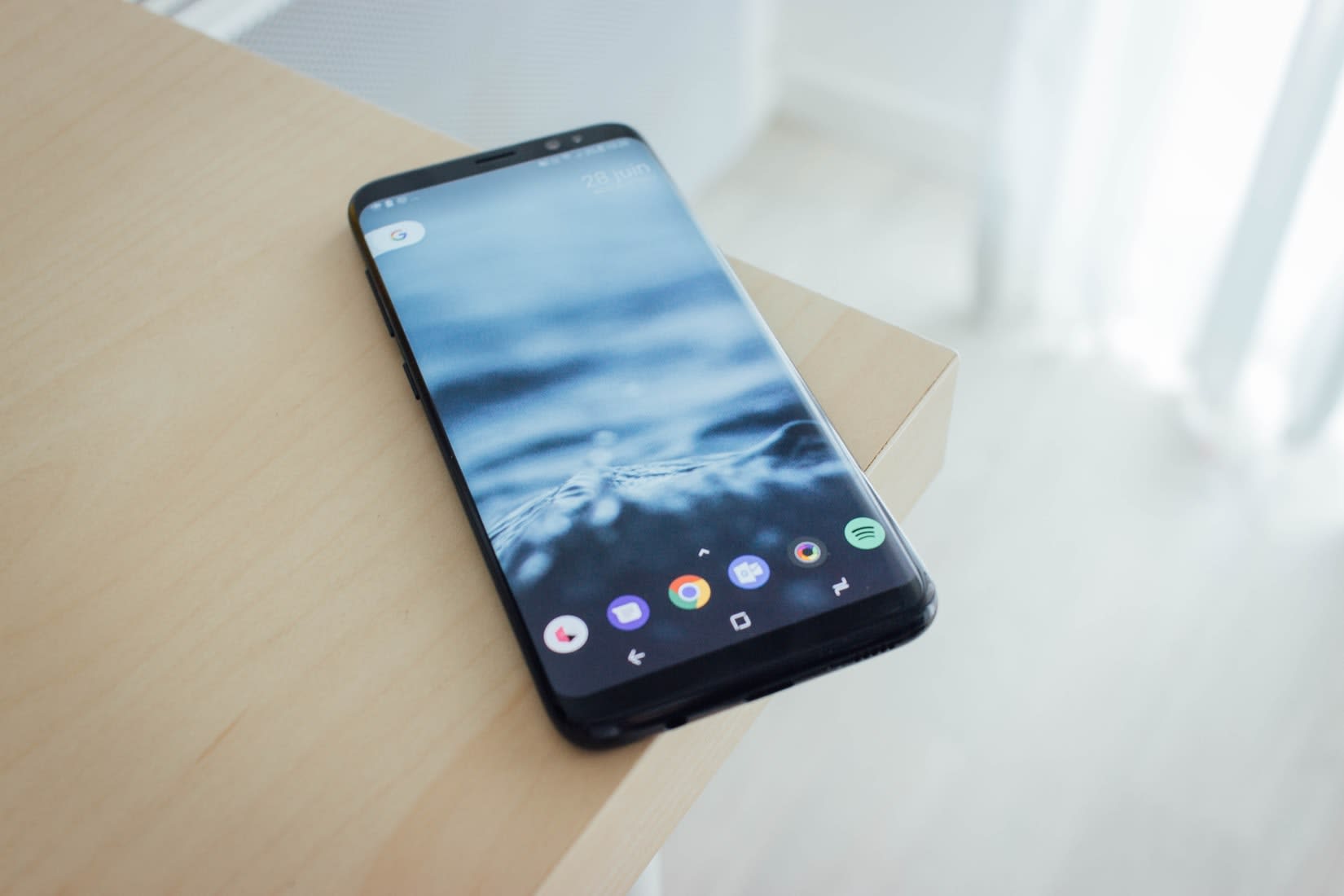 Android OS
Of course, Android OS is the world's most used operating system due to the vast availability of it in many branded smartphones such as Samsung, Huawei, Sony & Xiaomi. From here, it's easy to switch between phones once you mastered the ways of this OS.
A catch here is that because Google (parent developer of Android) only outsources the primary coding for the latest Android system versions, they are not able to control what phone manufacturers do to the end-result of the smartphone and the OS in it. Thus, this can distort the perfect Android experience and overall user satisfaction.
Pros of Android phones:
Easy to switch between phone brands
Different OS experience across phone brands
Budget to high-end price range
The latest hardware and is generally value-for-money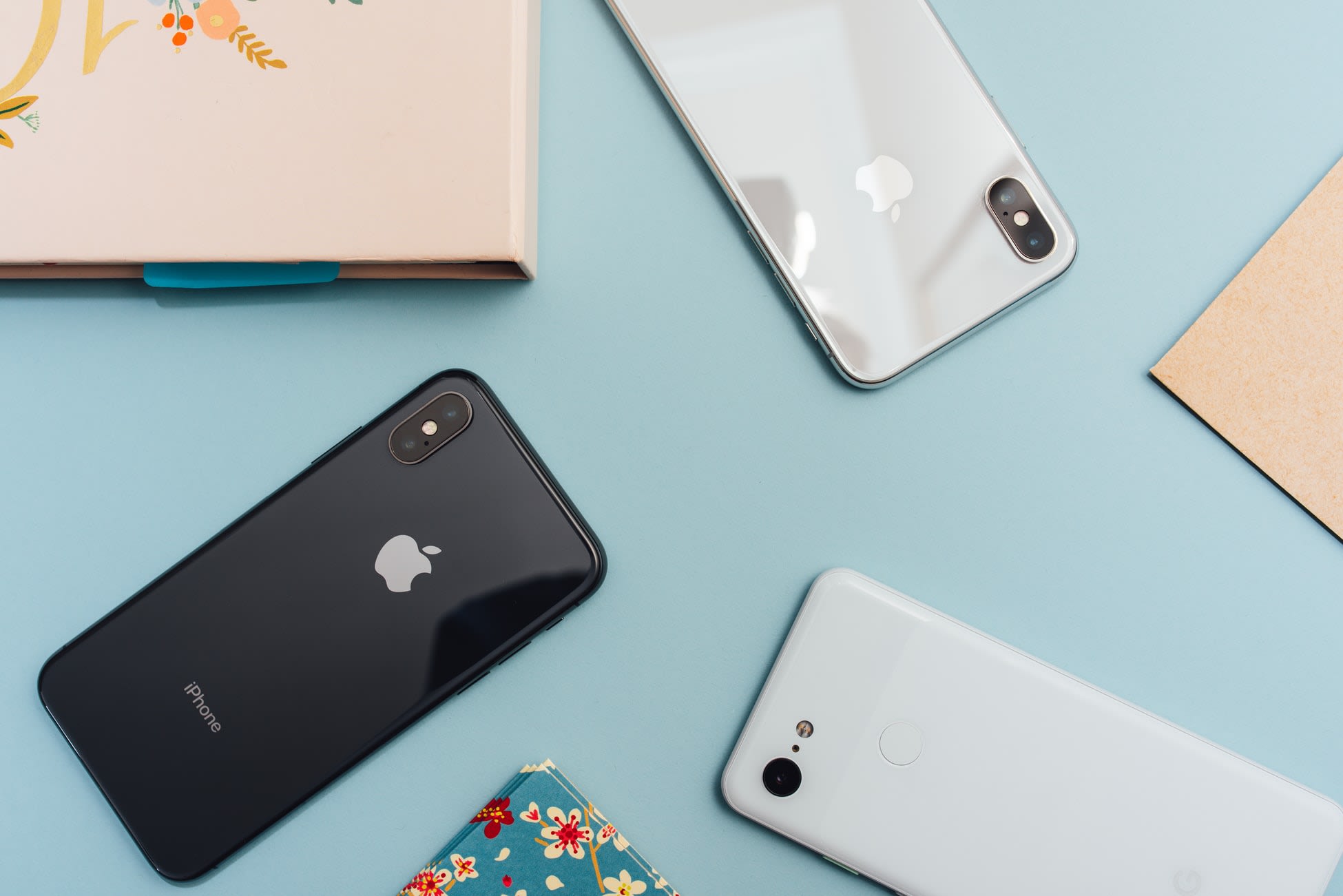 iOS (Apple iPhones)
Not a surprise; they are known for their premium look and feel yet seemingly exorbitant prices. If you look at the hardware, iPhones seem to have lower specifications for the price you are paying compared to Android phones. Moreover, the built of iPhones feel fragile, though they excel in their aesthetics.
A (big) surprise to using iPhones: their software is superior compared to almost, if not, all Android phones. From playing games to taking good photographers, iPhones are known to be reliable in executing tasks seamlessly and have better longevity on average according to users in terms of useability.
And while iPhone specifications may seem lower than Android phones, the hardware is carefully optimized and updated, resulting in constant outperformance to Android phones with similar or even better specification.
Pros of iOS (iPhones):
Seamless execution especially when multitasking
Simple and easy-to-understand layout
More constant updates and support - a longer phone lifespan
Have better software security overall
---
Conclusion
Buying a smartphone isn't rocket science, but it's also wise to plan out your purchase decision before going in for the kill. Common questions to ask yourself: do I need this much storage? Would it be able to last the past 3 years?
An expensive product does not necessarily mean that it's the right pick for you. Hence, it's important to always have these questions in mind alongside doing research online to find out what's the best smartphone for you.
---
Related Smartphone Recommendations