If you think rice cookers are only for cooking rice, think again. We love rice just as much as pasta, cake, soup, and many other savoury and sweet treats! Our rice cookers work wonders and live up to do just that with a few button clicks, providing a hassle-free feast for you and your family. Here are our top picks for the best rice cookers you can get.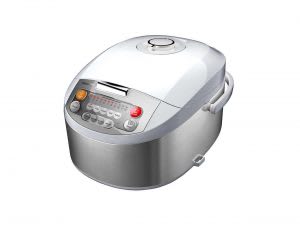 Philips Fuzzy Logic Rice Cooker HD3038
RM 263.99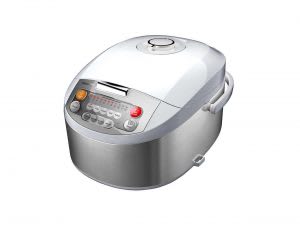 You can enjoy a bowl of porridge using this rice cooker without having to keep a watchful eye on the stove. No, this rice cooker is no magician's hat but a click on the 'Congee' button will turn your grains into yummy porridge! Thanks to its 3D heating technology, your rice or porridge can be kept warm for a longer period.
---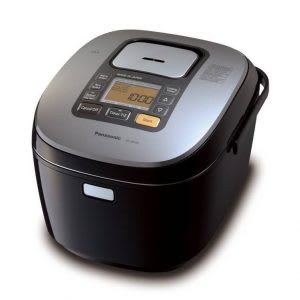 Panasonic SR-HB184 IH Rice Cooker
RM 1315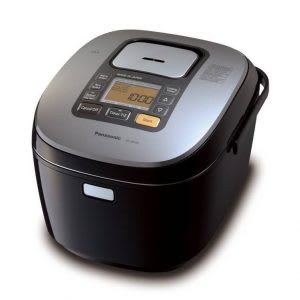 Yep, you are looking at a rice cooker that saves you from worrying about chemical leakage due to overheating. After many evolutions, this IH rice cooker is much stronger with its diamond ceramic coated inner layer and its gold powder coated outer layer. Thanks to these sturdy layers, heat is distributed evenly around each grain resulting in tastier, fluffier rice!
---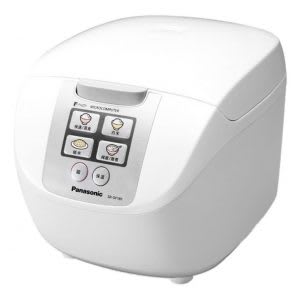 Panasonic SR-DF181 Jar Rice Cooker
RM 241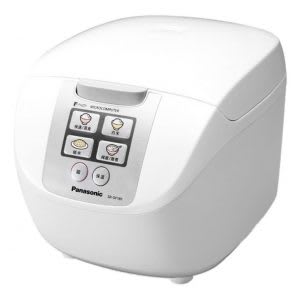 It can be tricky to cook brown rice perfectly over the stove. However, with this rice cooker that has all the brown rice settings done right, you won't have to worry about cooking brown rice anymore. Additionally, Fuzzy Logic technology helps control the distribution of heat to accommodate your different menu options like the healthy brown rice.
---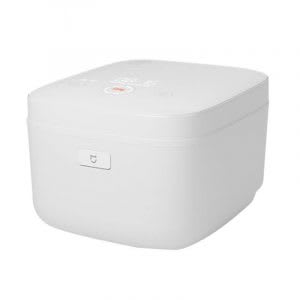 Xiaomi Mijia Intelligent Electric Rice Cooker
RM 305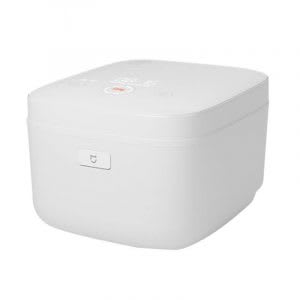 This awesome rice cooker can be controlled using the Mijia app, talk about smart appliances. This app is both iOS and Android compatible, which makes it super convenient to specify the cooking time even when you're away from home. The timer works on almost any sort of menu you can think of, like cakes and soup.
---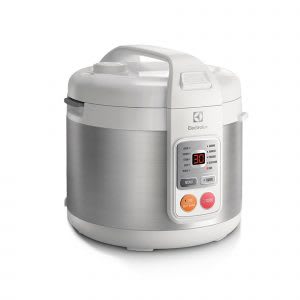 Electrolux ERC3505 Rice Cooker
RM 259.9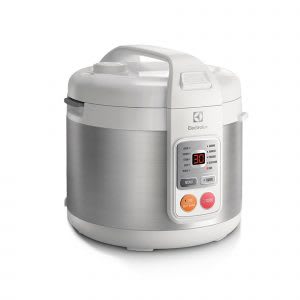 With Electrolux's very own CereTex® Ceramic coating, no doubt this rice cooker's pot has a high-quality non-stick feature. And this commendable quality makes it easier for the inner rice pot to be cleaned. You can experiment a vast range of recipes with this cooker, from cooking Japanese rice to baking cake and boiling soup.
---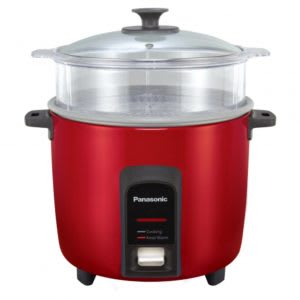 Panasonic Conventional Rice Cooker SR-Y22FG
RM 155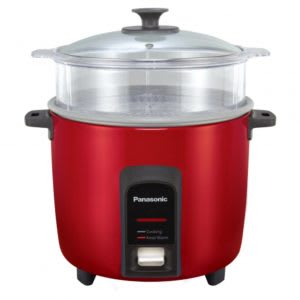 With its see-through glass lid, you can now check on your steamed dish from time to time without removing the lid. The steamer of this cooker shares a lid with the rice pot below but is separated with a highly durable anodized separator. So, while it cooks up to 12 cups of rice below, it can cook up a steamed dish simultaneously!
---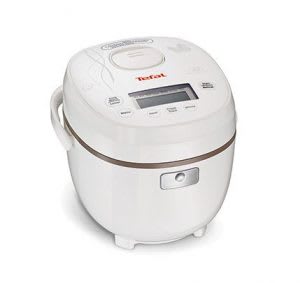 Tefal Mini Rice Cooker RK5001 0.5L
RM 179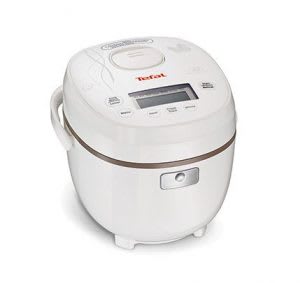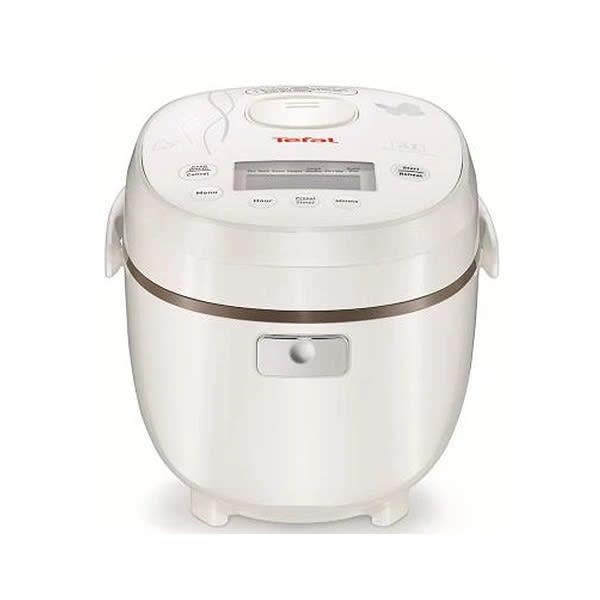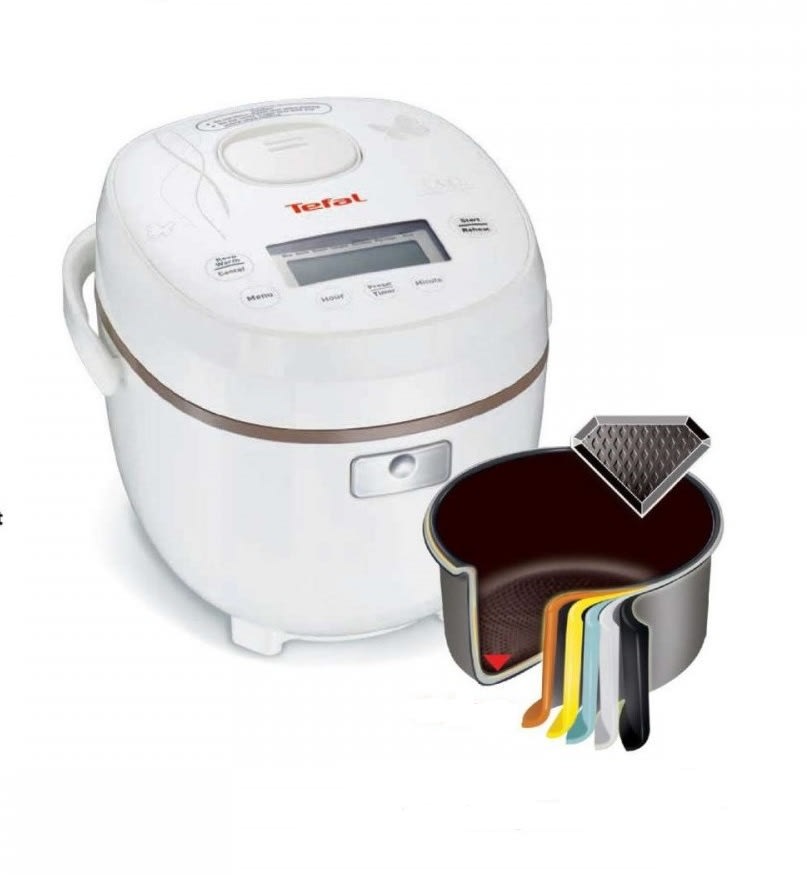 This cute mini rice cooker screams super functional! Just like other regular-sized cookers, Tefal Mini Rice Cooker has more than 10 menu programs for you to switch about. At a capacity of 0.5 litres only, it can cook more than one hearty serving for one individual, which makes it a real deal for hostelers and avid group travellers.
---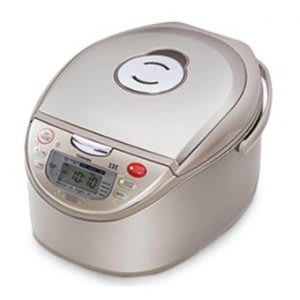 Toshiba RC-18RHIM (CG) Induction Heating Rice Cooker
RM 799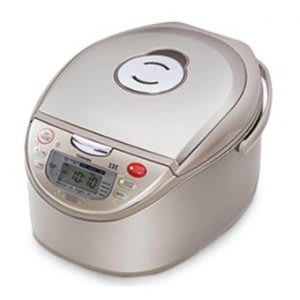 Made of high-quality stainless steel and aluminium, rest assured that no bits of crusty rice will be formed or glued to the sides of the pot. Not only does this rice pot have non stick qualities, it has a 2-layer induction heating system made from diamond powder and titanium that helps cook your rice to its fluffy goodness.
---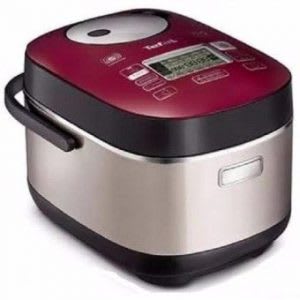 Tefal RK8055 Rice Cooker
RM 469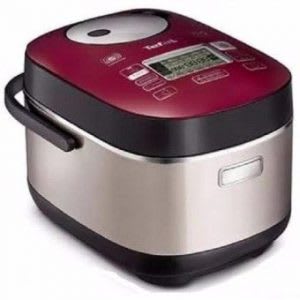 This Tefal rice cooker has a curved base unlike most of the flat base cookers. Quinoa requires even heat and steam, and this can be achieved with this cooker's spherical rice pot design. This unique design coaxes heat to flow in a circular motion for more even cooking, which is crucial when cooking tricky dishes like quinoa.
---
More: 8 Best Mini Rice Cookers Below RM 100 Perfect for Students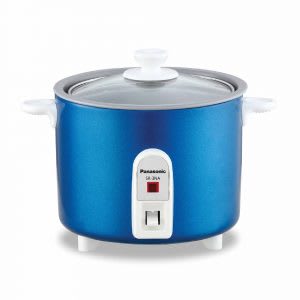 Panasonic Baby Cooker SR-3NA ASK
RM 96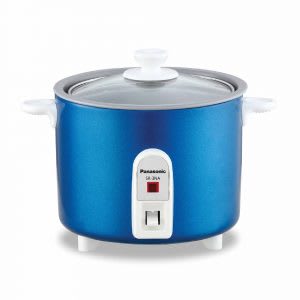 This rice cooker is made from a trusty ceramic material and is lightweight, which makes it easy to be moved about from one corner to another. Plus, this rice cooker cooks your baby food automatically too. So, while this kitchen helper cooks up a nutritious meal, you can 'take 5' before the next diaper cry.
---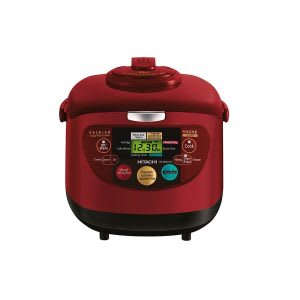 Hitachi Fuzzy Rice Cooker RZ-XMC18Y
RM 303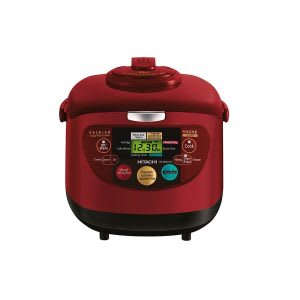 Fancy some sushi rolls? With this Hitachi rice cooker, you can get 5 cups of sushi rice done in only 30 minutes or less! And this applies to sticky, glutinous rice too. You'll find various water level indications in the pot that caters to a few kinds of rice and once your rice is ready, this cooker plays a melody.
---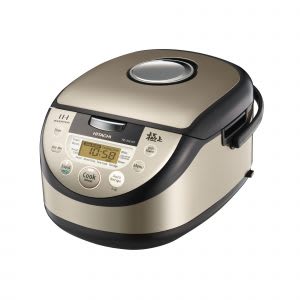 Hitachi RZ-JHE18Y Microcomputer Rice Cooker
RM 1549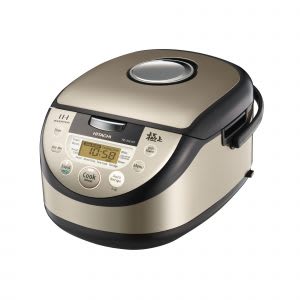 To make Chef Ramsay's risotto or grandma's hearty oatmeal, you'll need to have the perfect amount of liquid and heat. So, why don't you leave this meticulous task to a helpful rice cooker? With this Hitachi rice cooker, just press the auto mode or use the slow cooker mode to create your own version of these great dishes.
---
Disclaimer: The pricing shown is just a good indication of how much these products are worth. The prices could change based on the e-commerce promotions that are going on. If some of the products are not available, do email us at [email protected] Thank you!
Like writing about great products? We're hiring! Learn how you can write for us!