Every Malaysian household has a rice cooker. Whether they are using it regularly or not is another story but a rice cooker is the quintessential kitchen appliance across Asia.
Currently, ceramic rice cookers have been trending mainly due to the concern over Teflon inner rice pots leaching toxic PFOA into your food when used. Ceramics are solid materials composed of inorganic metal or non-metal covalent bonds which include porcelain, most earthenware and mineral based liner coatings. For that, people turn to it for healthier eating.
Is a stainless-steel or a ceramic inner rice cooker pot better?
To put it simply, they both have their pros and cons. Despite the name "stainless-steel", even the best stainless steel pots do tend to develop rust spots and corrosion after prolonged usage whereas ceramic pots do not. However ceramic pots tend to get brittle over time and must be handled carefully to avoid cracking.
A middle of the road solution would be a ceramic coated stainless steel inner pot such as some Bakuhanseki/ Maifan stone ceramic coats. Ceramics tend to last longer over time and have better heat retention, keeping rice warm for longer periods of time without power. Meanwhile, stainless-steel helps in upping the durability of your pot.
So if you're on the market for a ceramic rice cooker, here's a list of the best ceramic cookers for you.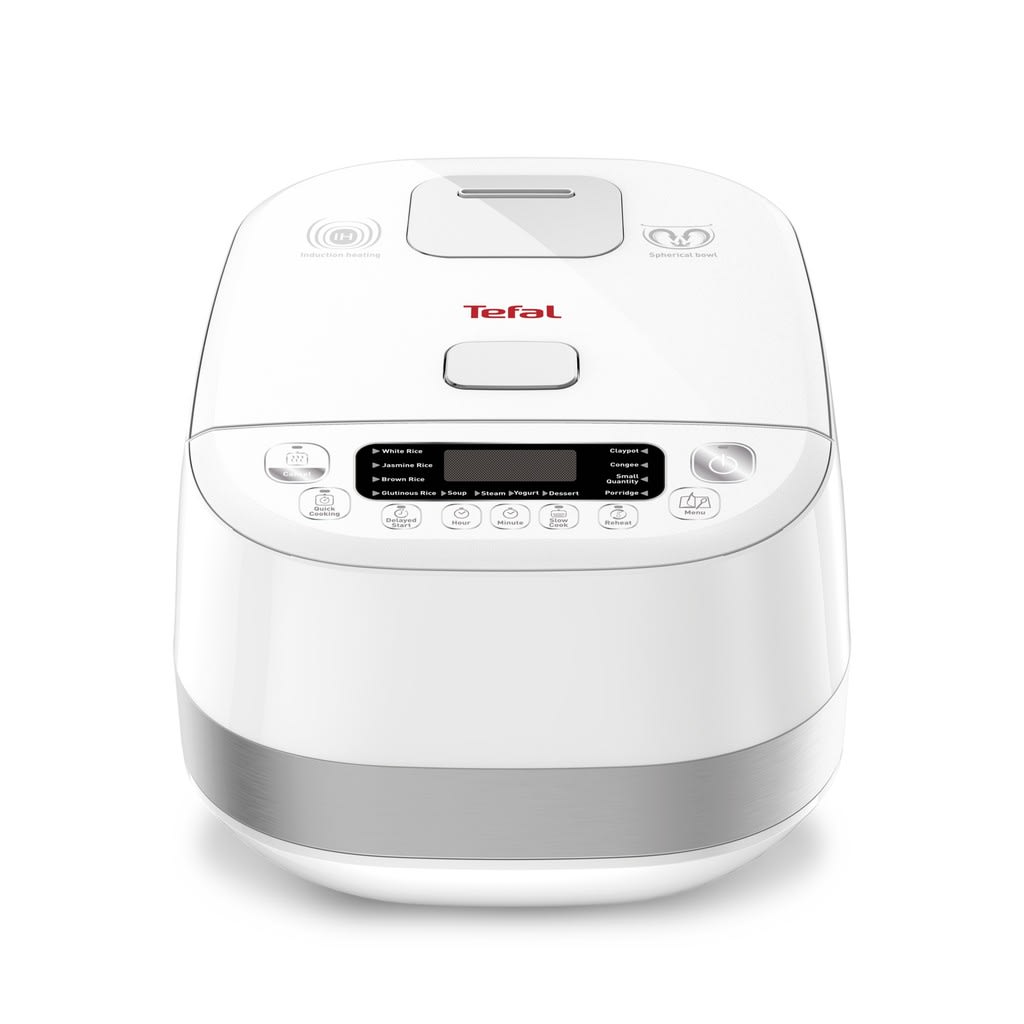 If you want a competent, all-round rice cooker with ceramic pot then look no further than the Tefal IH RK808A. Its 1200 watt power rating ensures that rice is cooked to perfection, food is steamed well (with the included steamer basket) and that soups are boiled nicely in its 1.5-litre pot.
The LED control panel is easy to understand with 16 preset cooking programs which make full use of the Artificial Intelligence Induction Heating Technology in this appliance. There is also a cooking progress indicator so you know just when your food is cooked.
---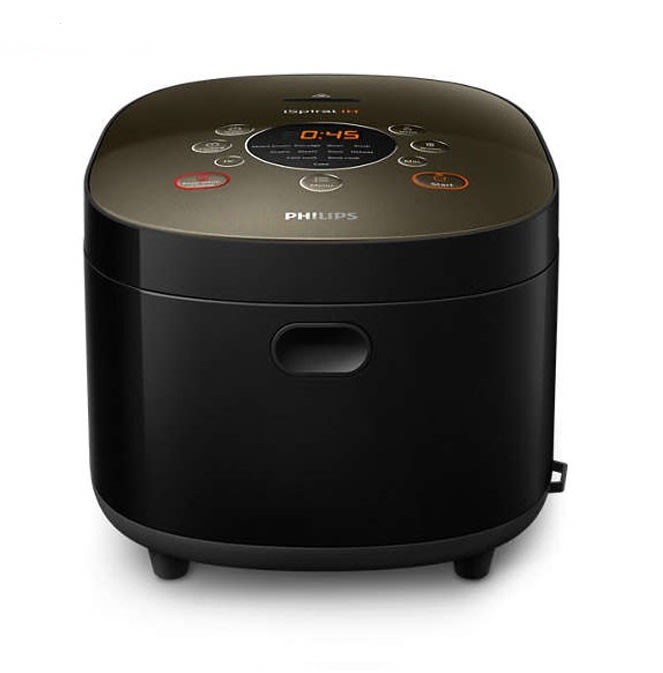 Phillips' IH-Rice Cooker HD4535 is an advanced rice cooker with multiple cooking programs available through its intuitive digital controls. The brand have refined and developed their iSpiral IH technology for cooking multigrain foods thoroughly and is showcased beautifully in this product.
Rated at 1500 watts and has a 1.5 litre cooking capacity, the cooker features a Bakuhanseki ceramic layer that's coated on the inner of the iron pot. The coating is said to contain traces of minerals which are essential for human health.
Some other functions of the HD4535 you can enjoy include timer controls, detachable vent, 13 built in cooking programs and other complimentary accessories such as a spatula, steamer tray, measuring cup and others.
---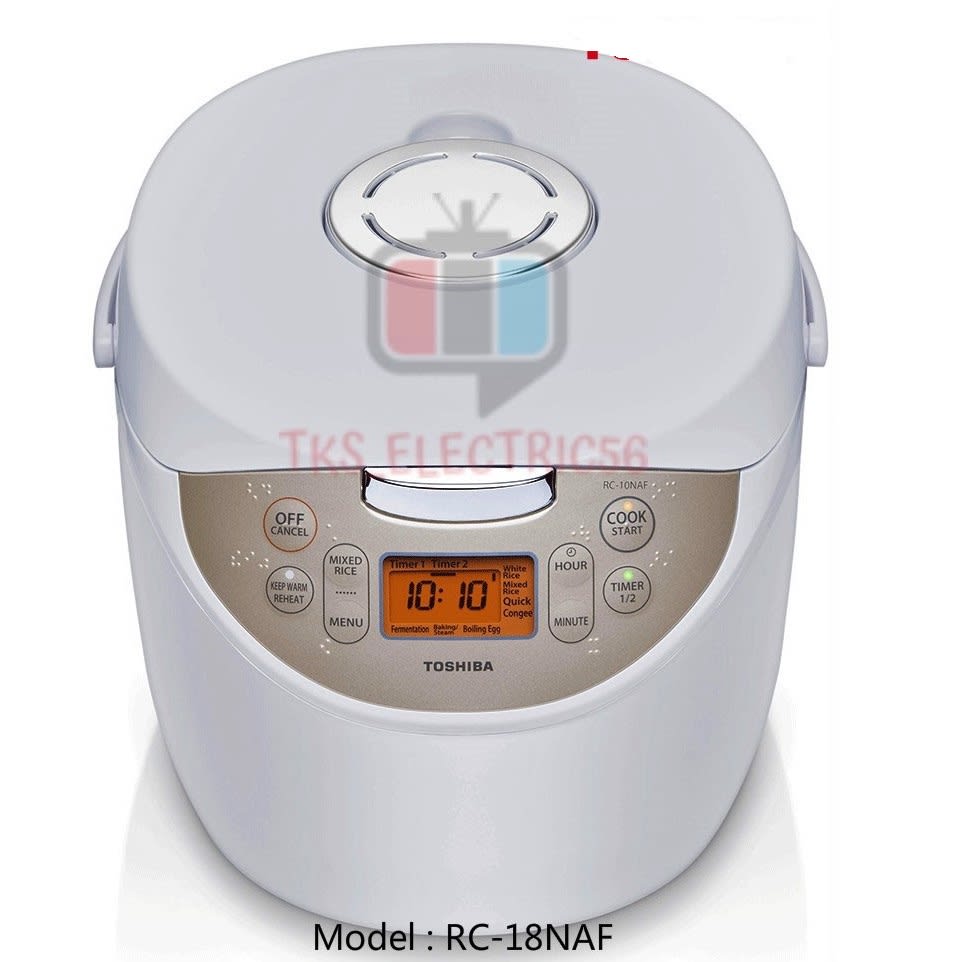 This 1.8 litre 800W rice cooker from Toshiba comes with a variety of cooking features including preparing congee, steaming, fermenting, boiling eggs and baking. It has a keep warm function to keep your food warm for up to 12 hours. The inner pot is available in either stainless-steel or aluminium that's coated with a non stick ceramic coating, ensuring you enjoy the best of both durability and safe cooking.
---
This tiny offering from Khind can cook a multitude of foods such as porridge, steam rice, steam meats, soups and stews for your baby or 1 or 2 persons despite having only 0.7 litres in capacity. The power rating is a mere 120 watts so you need not be concerned about your electric bill.
Not only does the cooker function as a multicooker, but also slow cooking thanks to its inner pot that's fully ceramic for better heat retention. Cooking is controlled by an intelligent microcomputer with pre set timer function so food can be prepared the night before for breakfast the next morning.
---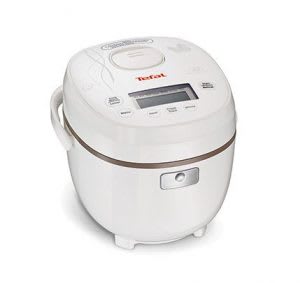 As a cooker with 1.5 litre capacity that's powered at 250 watts, this product is just nice for a small family of three. You can have a choice of cooking two different foods with the two 0.75 liter ceramic lined cooking pots included. The mini rice pot allows you to cook complete meals for a single person or rice for up to 3 people.
---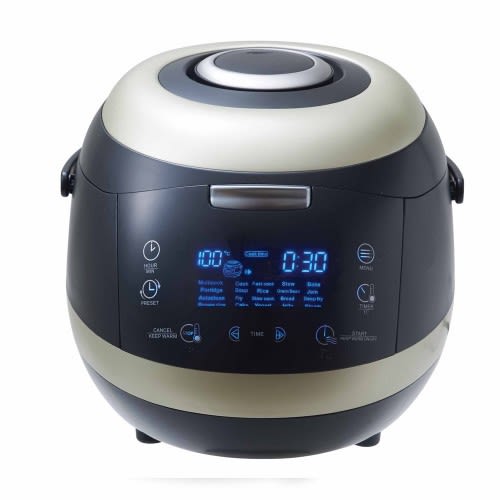 Need a multitasking rice pot with a big capacity? The Khind's Sancy MC50D can handle rice capacity of 1.8-litre. Otherwise, its gross 5.0 litre capacity can cook anything from quinoa to meats, churning out perfectly cooked foods all the time.
The cooker is easy to use with its quick multiple menus on the digital display. Power is rated at 950 watts and is fitted with a child safe power switch. Moreover, the ceramic coated inner pot as well as a host of other accessories will help you to make full use of this cooker.
---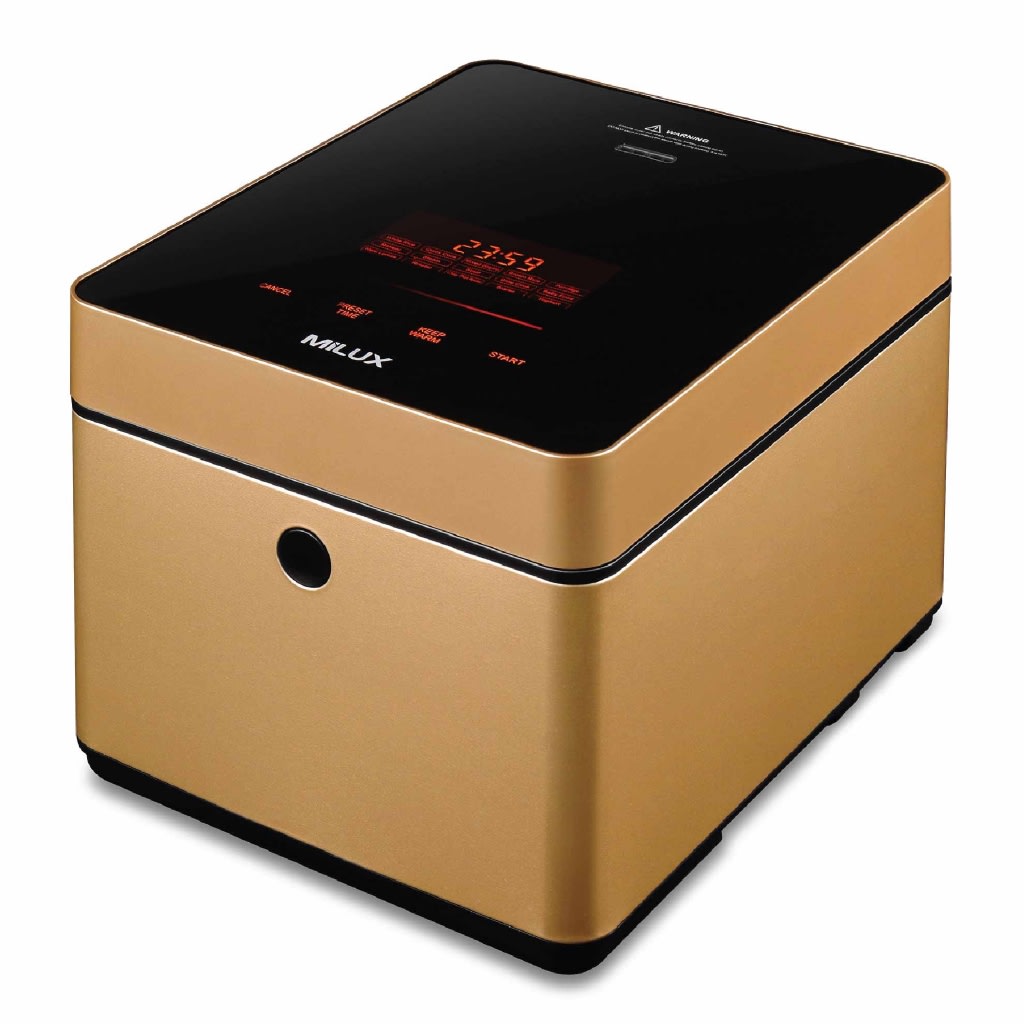 If you want to use your rice cooker to cook other grains beside rice then it's best to get one equipped with a fuzzy logic sensor such as the Milux MMR-E3101GD. The fuzzy logic sensor incorporated into this machine allows the cooker to analyse and make precise adjustments to the cooking temperature automatically on the fly.
This cooker uses 600 watts of power and comes with an inner ceramic pot as well as washable inner lid and steam valve. Other accessories include rice scoop, measuring cup and wire rack.
---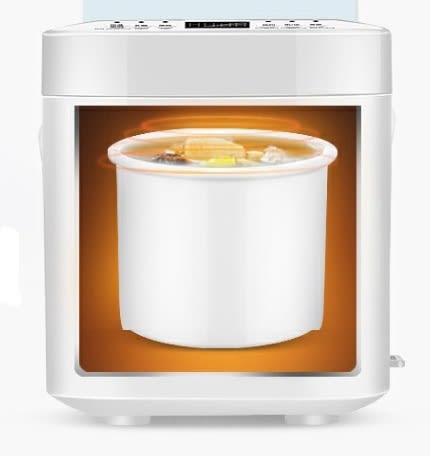 Though it isn't the daintiest of rice cookers on the market, this one is small enough to be portable with a good capacity of 1.2 litres. Despite its size, the mini rice cooker can cook a multitude of tasty dishes such as soups and stews. Most importantly, it comes with a non stick ceramic inner pot which can be cleaned easily.
---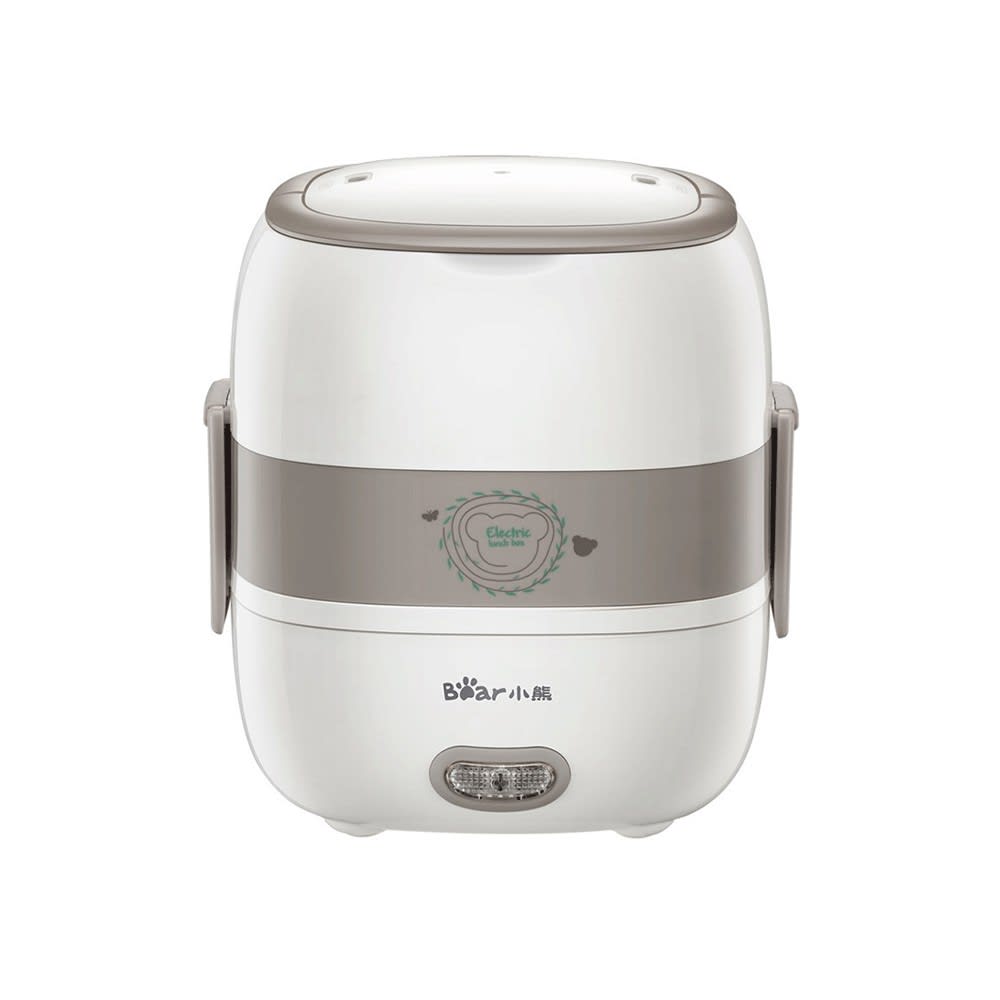 If you need to cook solo meals for one, then the DFHS2516 will fulfil your needs. This mini 270W rice cooker comes with a ceramic inner pot at 0.5 liters that cooks just the right amount of rice for one person. Apart from rice the DFHS2516 is also a multi function cooker which can steam and warm up a variety of foods so you can cook up a full meal with just one appliance.
---
Disclaimer: The pricing shown is just a good indication of how much these products are worth. The prices could change based on the e-commerce promotions that are going on. If some of the products are not available, do email us at [email protected] Thank you!