Have you ever wondered just how good popular and top skincare products are? Maybe you're looking to save money, or maybe you need a review on a new drugstore product. Perhaps, you just want to change your entire skincare routine for your combination skin.
You don't need to visit the dermatologist or get a good skincare fridge for your products. All you need to know is how to use them, and we're breaking down on some skincare tips in this article, as well as the best Korean skincare products and brands from Sephora.
---
What's the best skincare routine order?
No matter what you've done or where you came from, whether you're a skincare beginner or a pro, you must do the basic three:
Cleanse
Tone
Moisturise (Use one with SPF during the day/for the morning, and a richer one at night)
From there, you can fill in more products as you wish whether there's any issue you may want to target. With that, here's the right way to do your skincare routine base on product types:
Cleanser
Toner
Ampoule or serum
Essence
Eye cream
Treatment (Like Boosters)
Mask or face oil (For night use only)
Moisturiser (or Night cream before bedtime)
Sunscreen (For day use only)
---
Here are some of the best skincare products available that will suit all skin types.
Our List of 18 Best Skincare Product Recommendations in Malaysia
Clinique Dramatically Different Moisturizing Gel
Sothys Vitality Cleansing Milk
AVENE Skin Recovery Cream
Simple Facial Wash Gel
Mario Badescu Acne Facial Cleanser
Some By Mi 30 Days Miracle Toner
Klairs Supple Preparation Toner
HADA LABO Hydrating Lotion Light
The Body Shop Drops of Youth Youth Essence Lotion
Lancome Advanced Genifique
Lancome Advanced Genifique Sensitive Dual Concentrate
The Face Shop Yehwadam Snow Lotus Pearls
Etude House Honey Cera (Cream)
Sephora Collection Intensive Instant Moisturizer
Neutrogena Combination Skin Oil-Free Moisture
Kiehl's Facial Fuel Energizing Face Wash
L'Oreal White Perfect Cream SPF17
St. Ives Blemish Control Apricot Scrub
More: Say Goodbye to Oily Skin with These 8 Moisturizers
More: 11 Cleansing Milks That'll Get All The Makeup Off
More: 11 Facial Cleansers You Should Try If You Have Sensitive Skin
More: Road to a Healthy Complexion with These 8 Awesome Drugstore Face Wash
More: 12 Toners to Help Keep Your Oily Skin In Check
More: 6 Korean Skin Care Products to Help Every Teenager Cope with Puberty
More: Hydrate Your Skin with these Top 14 Face Moisturisers for Every Skin Type
More: 8 Face Essences to Boost Your Moisturising Game
More: Be Forever Young with These 11 Anti-Aging Skin Care Products
More: Nourish Your Sensitive Skin with these 14 Skincare Products
More: 9 Korean Skin Care Products Essential for Everlasting Youthful Skin
More: Top 11 Skincare Products to Reinvigorate Your Dull Skin
More: 9 Perfect Face Moisturizer Picks For Your Combination Skin
More: Groom Yourself Right with the Best Men's Face Washes Under RM30
More: Top 8 Korean Skincare Products to Make You the Fairest One of All
More: Top 7 Suitable Soaps to Calm Your Eczema
---
Identifying your skin type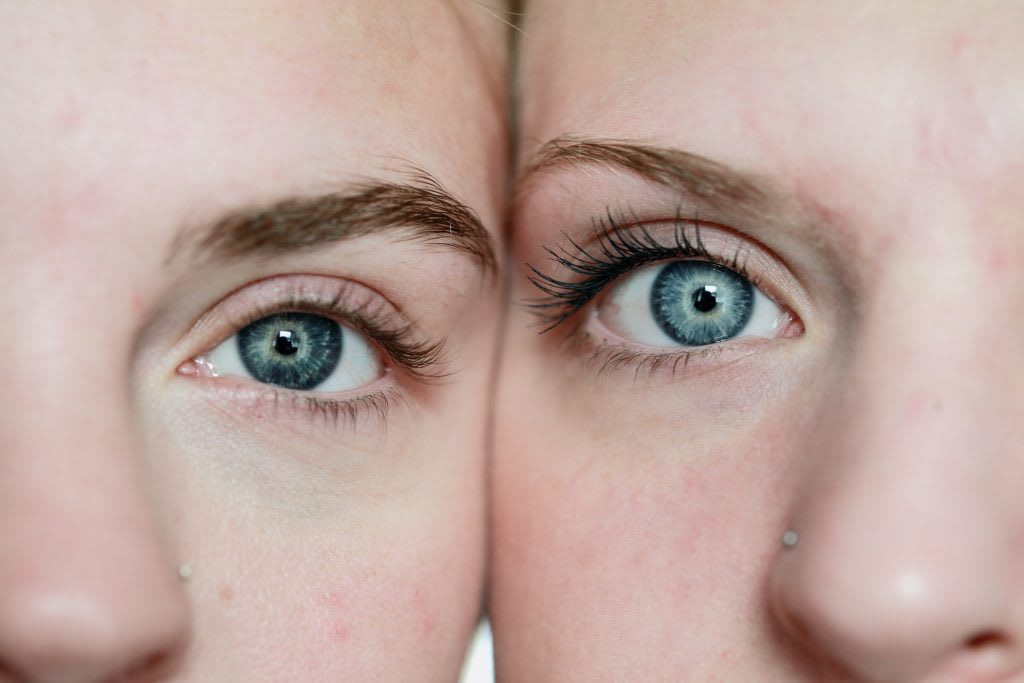 Often times, we get caught up in trends and find ourselves wanting to try the latest products that people are raving about. But buying the correct skincare products starts with knowing what your skin type is. And trust us, this makes a huge difference. Here are the five main skin types, explained:
If your skin is neither dry nor oily, chances are that you have normal skin. Pores are usually small and not easily visible, and your skin tone is generally even, with few blemishes. In the rare cases when your skin is oily or dry to the point that it is flaking, it is also easy to resolve. Additionally, your skin does not exhibit an apparent amount of fine lines and wrinkles, nor does it display excess shine.
Due to an increase in sebum production, your skin appears greasy and your pores appear larger and more visible. You commonly experience blackheads, whiteheads, pustules and other forms of acne blemishes due to the excess amount of oil that is produced and you find it difficult to make your makeup stay on all day without sliding off.
Your skin is patchy or flaky and you regularly experience tightness in your skin. Your pores are not visible and your skin is easily irritated. You may also be more prone to premature wrinkles.
The most common skin type - your skin type is a mixture of two kinds of skin type, resulting in dry areas around certain parts of the face, and excessive oil on others. Often, the T-zone is the greasiest part while areas such as your cheeks remain generally dry.
Your skin could display the characteristics of oily, dry or combination skin, yet it is prone to redness and irritation. It is also easily inflamed, causing you to have to be extra cautious about the products that you use.
---
Choosing the right products for your skin type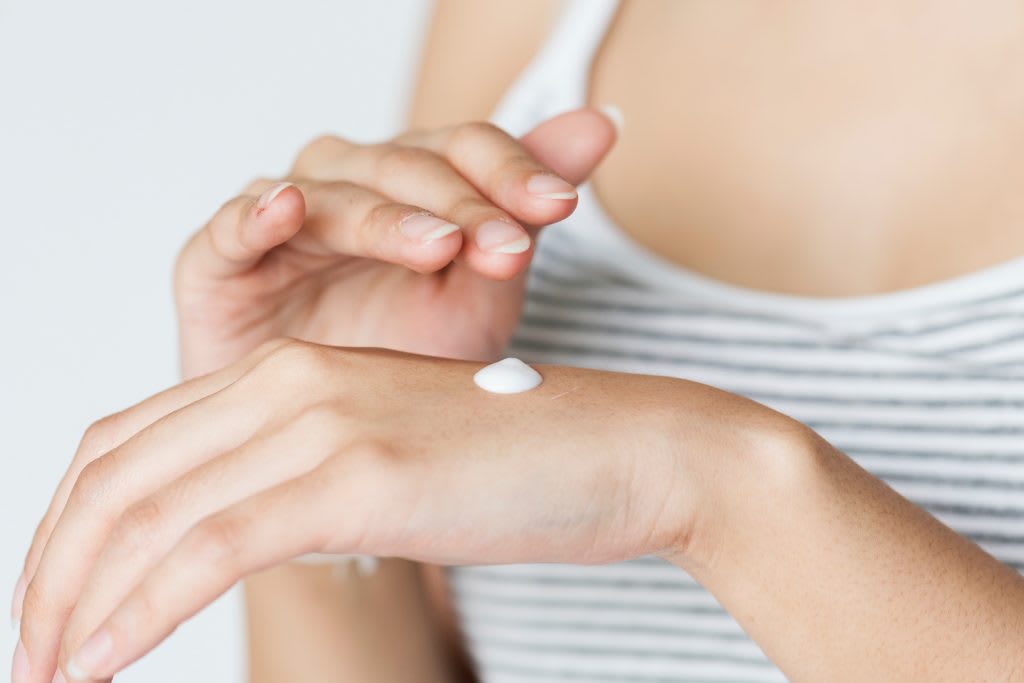 Now that you've identified your skin type, it is important to know which kinds of products would work best for your skin. This is especially so because no matter what skin type you might have, steps such as cleansing, moisturising and wearing sunscreen remains basic steps that ought to be taken. Here are things to take note of when putting together your skincare regimen:
Normal Skin Type - The easiest skin type to maintain, simply avoid products that make your skin feel either excessively greasy or dry.
Oily Skin Type - Forgoing a moisturiser might actually make your skin oilier. Opt for one that is lightweight and oil-free. Do not immediately settle on products that dry out your skin as these might be harsh. Use products that contain gentle exfoliators and use Salicylic Acid to treat acne.
Dry Skin Type - Cream moisturisers might be better than lotions as they have a higher volume of oil. Avoid harsh ingredients such as benzoyl peroxide that dries out your skin even further and stick to products with moisturising ingredients.
Combination Skin Type - Stick to natural ingredients and products without fragrance. Use heavier products on drier areas, and lightweight ones on your greasy parts. Exfoliate regularly with a gentle exfoliator to unclog pores.
At this point, we know that it can be slightly daunting to have so much to take into consideration. However, your skin will thank you for it.
---
Conclusion: Give it time
Overall, building a skincare regimen is a process that will require lots of trying to know what suits your skin best. But consistency is key. Bear in mind that it generally takes an average of 6 weeks for you to see visible results. So give it time. At the end of the day, there is no quick-fix to getting the skin that you want.
Disclaimer: The pricing shown is just a good indication of how much these products are worth. The prices could change based on the e-commerce promotions that are going on. If some of the products are not available, do email us at [email protected] Thank you!