Face serums are all the rage now for delivering highly-concentrated, skin-active skincare formulas that penetrate deep into your skin to alleviate its beneficial advantages. 
From anti-ageing to retinol type of face serums, you will be astounded by the varying types of face serums out there for distinct skincare needs.
Looking for a hydrating facial serum? Get a serum that contains hyaluronic acids and peptides. Stressing about looking for a serum to combat wrinkles and skin tightness? Then serums that contain retinol are the right fit for you. 
Enough said; it is highly advisable to incorporate face serums into your skincare routine. As you already know, face serums are fuelled with numerous vital ingredients such as the rich contents of vitamins. That is how you can be ascertained that your skin gets what it wants thanks to these skin activators.  
To make things easier for you, we got you covered with 17 of the best face serums which we think can help you with your specific needs. Browse along and you may find just what you are looking for!
---
Unsure which face serum to get? Here are some recommendations!
More beauty recommendations:
---
Beauty brand recommendations:
---
What is the function of a serum?
Serums are full of active ingredients to effectively target specific skin problems such as acne, oily and dry skin. They are also made up of fine molecules which allows them to be absorbed into the skin deeply, quickly and easily to treat. Additionally, serums help to boost, enhance and lock in the work of moisturisers. 
Are serums necessary?
As we've mentioned before in our best skincare products article, the three most important things you must do is cleanse, tone and moisturise. But, it's highly beneficial to include the many other different kinds of beauty skin care products as they offer something that your cleansers, toners and moisturisers may not.
For example, the difference between toners and serums is that the latter contain a richer level of ingredients to target certain skin matter more effectively.
How do I choose a face serum?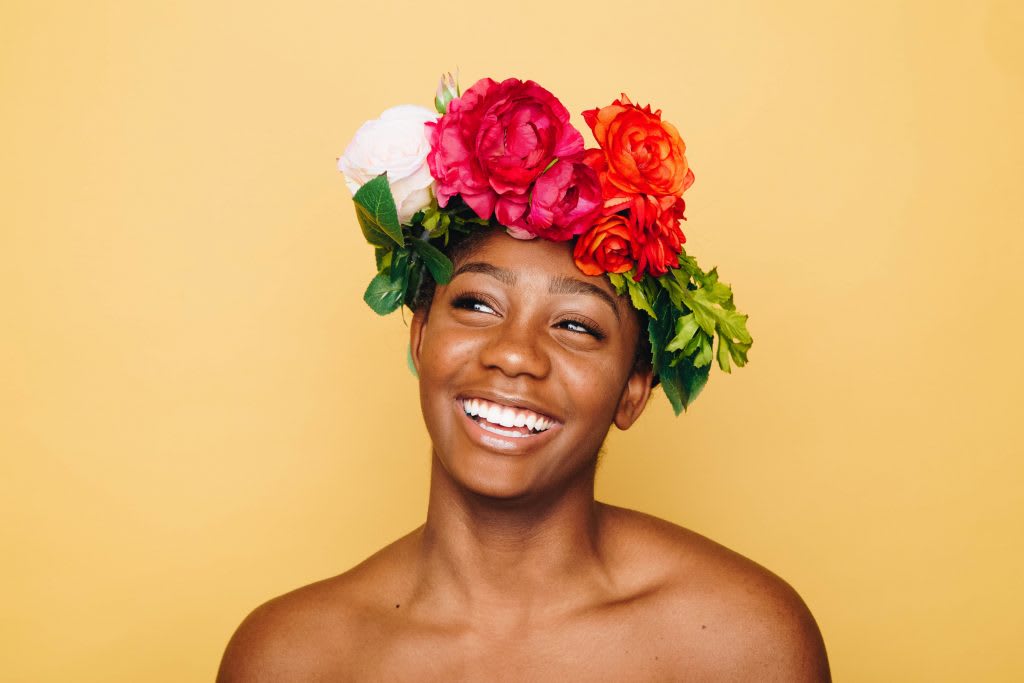 If it's your first time trying out a face serum, you can opt for one with hydrating properties. However, if you are looking to target specific concerns, look for serums with ingredients that work specifically to treat your problem. For instance, if you require more moisture, look for serums with hyaluronic acid. Serums with vitamin C properties are helpful to brighten your complexion, and those with peptides are effective to treat wrinkles.
---
Purchasing serums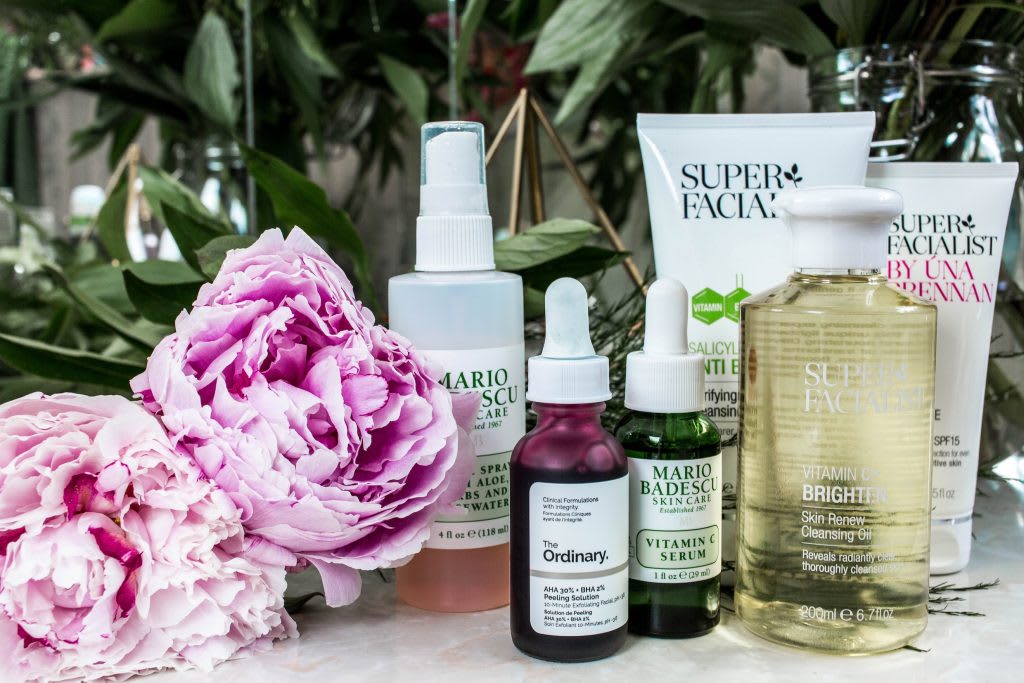 Ideally, you would want to find a serum that has a powerful list of ingredients. However, it is common that the more potent they are, the higher the price might be. Nonetheless, bear in mind to always look for serums with lighter colours first. The clearer they are, the more likely that they are made up of smaller molecules. This ensures that they penetrate easily through the skin's outer layer.
It is also important to know what your skin type is. Water-based serums are better for those with oily skin while those that are oil-based or have a richer texture will be more effective for those with drier skin. 
---
Key things to remember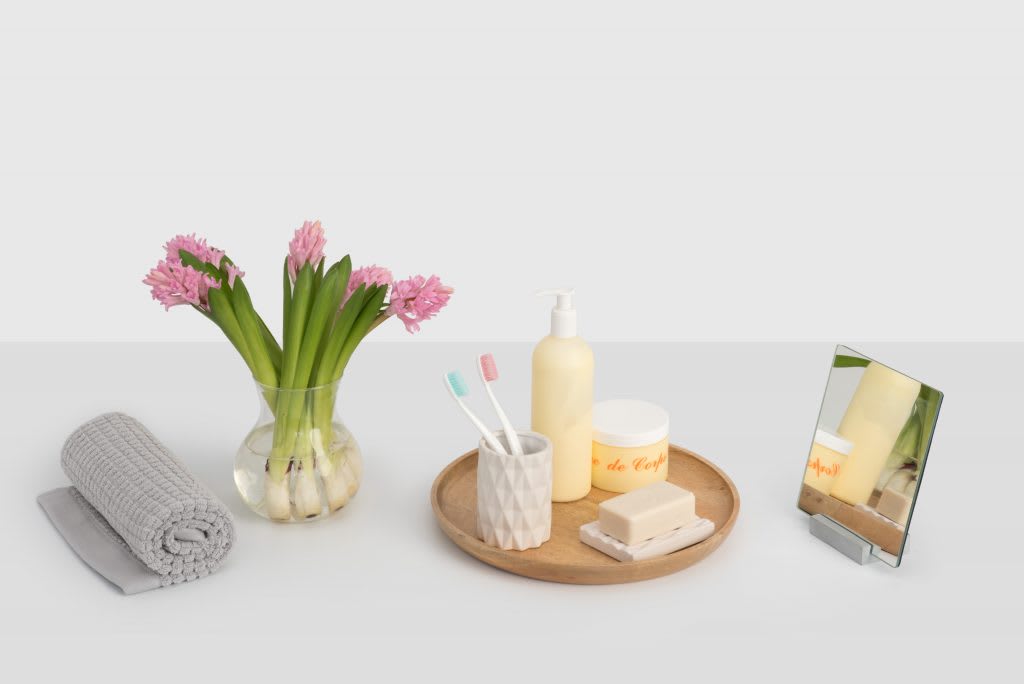 Face serums are a great way to really customise your skincare regime to work to your benefit depending on what you want to achieve. However, remember that not all serums are created in the same way. It is important to be mindful of the ingredients listed.
At the end of the day, skincare is definitely not a one size fits all. Therefore, find out what works for your skin and what does not, and build from there. 
- How To Use A Face Serum?
Applying face serums does not involve just any standard procedure. Several steps can be taken before and after serum to ensure better adherence to your skin. Here is a quick overview of using the best methods to apply face serums onto your skin.
1. Cleanse
As always, prior to applying any skincare product on your face, it is highly important to ensure that your skin is cleansed first to remove any build-up or debris that could block the passageway for the serum to do its job.
2. Toner
The right layering of products on your skin is very crucial. After cleansing your skin, you should apply a small amount of alcohol-free toner. This is important because this makes the dry skin 10 times more permeable and thus, allows for better absorption of your face serum.
3. Serum
After all those steps are done, what are you waiting for? Go on and dab that preferred serum of yours on your skin! 
You can choose to either apply your serum with the help of your fingertips by gently tapping on your skin. A second way is to use your palms by applying 3-4 drops of the serum into your palms and gently rubbing them together to warm and activate the serum. Then press your palms gently on your skin and pat the serum in up and down motions until your face is covered with the serum.
4. Moisturize
After applying your serum, it is advisable to give it 5 minutes for the serum to settle and be fully absorbed into your skin. Then, you can go ahead and apply your face moisturizer. This way, the moisturizer helps to seal your serum and lock in the vital nutrients. 
It also gives you that extra layer of moisture that protects and hydrates your skin to achieve that supple and dewy glow. 
-
Serum/skincare claims to look out for
Skincare advertisements often seem too good to be true. It is better to be realistic about the outcomes before purchasing a skincare product. Aside from saving yourself time and money, you can also prevent possible disappointments as some skincare advertisements can be very convincing.
Serums are often the type of skincare that is involved in false advertisements as they are marketed to be more potent and effective on the skin. While that is true, there are limits to its wonders.
Firstly, pore size can never really be changed with serum. Pore shrinkage is merely a myth. However, the size can appear smaller when it is not congested with oil or other impurities.
There is also no evidence that organic ingredients are superior to non-organic formulas. It is safer to pick hypoallergenic formulas than fall for the marketed natural ingredients if sensitivity is your concern. More often than not, natural ingredients are unregulated and can contain contents that cause allergic reactions.
Next, you can start anti-ageing skincare as early as your 20s because time waits for no man and every individual age differently. With that said, it is based on your preference but one must remember that there is no age limit for anti-ageing treatments. Anyways, it is always easier to prevent wrinkles than to treat them.
Related articles