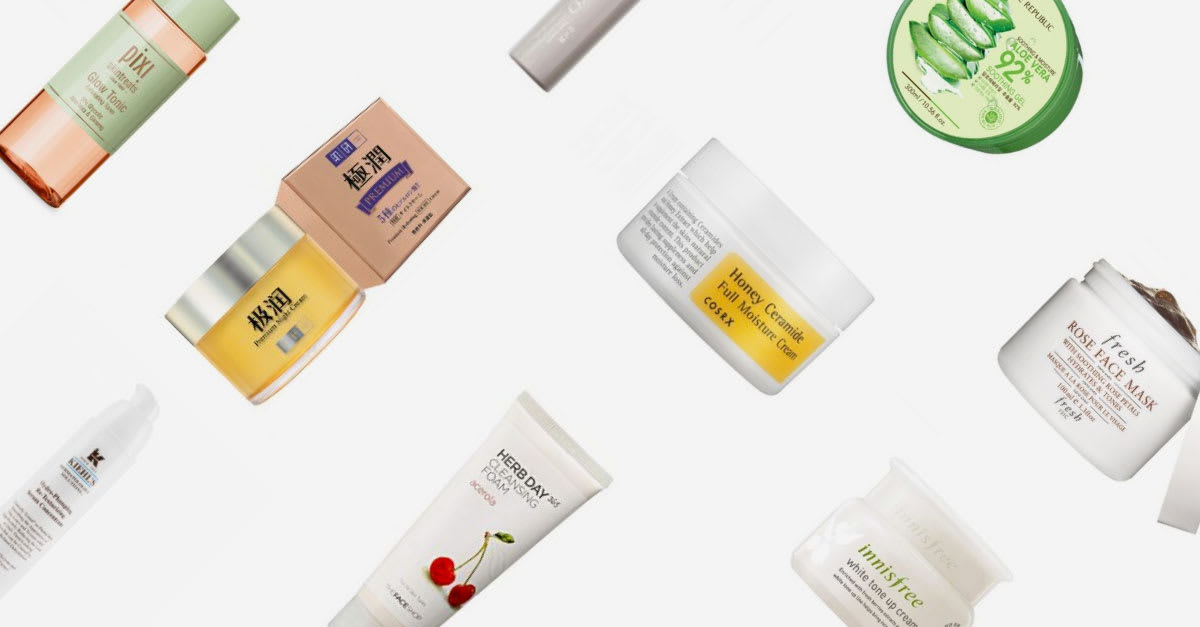 As we all age, our skin loses its radiance and youthful appearance. The result? Dull skin. Avoid looking down in the dumps by investing in skincare products that are specially created to fight dull skin. Check out these top skincare products that'll bring life back into your complexion.

1. Pixi Glow Tonic
Best toner to help obtain glowing skin
Price from RM67.00
Like its name suggests, Pixi's Glow Tonic puts the glow back into your skin with its botanical extracts such as aloe vera and ginseng. Its gentle exfoliating function removes dead skin cells, leaving you with a natural glow from within. Use the product during the day and night for a clearer, glowing skin.

5 people added this to their wishlist
2. Naruko Magnolia Brightening & Firming Serum
Best serum for dry, dull skin
Price from RM59.00
The brand where beauty bloggers swear by, Naruko's Magnolia Brightening & Firming Serum eliminates dull skin in an instant. It's infused with plantain extract, together with Phytoferulin, and the patented complex, transparent skin won't be a faraway dream. Combining a variety of whitening, moisturising and anti-ageing ingredients, your skin will be overflowing with radiance.

3. Eucerin White Therapy Night Cream
Best brightening cream for skin discolouration
Price from RM97.36
Get that Snow White complexion and diminish skin discolouration overnight with Eucerin's White Therapy Night Cream. It contains B-Resorcinol to reduce hyper-pigmentation, dexpanthenol to moisturise and improve skin's regenerative process deeply; your skin will start looking more even and visibly fairer and you'll wake up with brighter skin every day.

4. Skinfood Rice Wash Off Mask
Best face pack
Price from RM36.00
Literally, food for the skin - Loved by many, Skinfood's Rice Wash Off Mask pack will instantly brighten up your skin with one use. Incorporating natural rice extract to moisturise and brighten a dull complexion, the gentle exfoliating mask pack leaves even the most sensitive skin soft and luminous after use.

5. The Face Shop Herb Day 365 Cleansing Foam (Acerola)
Best skin brightening face wash cleanser
Price from RM24.00
Cleanse your dullness away with The Face Shop's Acerola Herb Day 365 Cleansing Foam, and feel your skin suck up all the infused herbs and Vitamin C for a brighter, fairer complexion. This daily cleaner also contains Acerola extract that will help firm your skin while gently cleansing it.

6. Nature Republic Aloe Vera 92% Soothing Gel
Best moisturiser for dull, oily, acne prone skin
Price from RM13.00
Just like the saying goes: 'less is more', it's also the case when it comes to dull, oily, acne-prone skin. Oily skin tends to overproduce sebum which then leads to clogging of pores, resulting in acne-prone skin. Natural remedies are usually the best, so do not layer your face with too many products as it'll risk clogging your pores.
Aloe Vera is an extremely versatile product that'll calm and improve the condition of your skin due to its various skin indulging ingredients. Kick dull, oily, acne prone skin to the curb in one simple step with Nature Republic's Aloe Vera 92% Soothing Gel! Its rich vitamins penetrate deep into the skin, improving dullness, oily and acne prone skin, and overall condition of your complexion.

7. Fresh Rose Face Mask
Best face mask
Price from RM276.00
The holy grail for dull skin; Fresh's Rose Face Mask incorporates fresh rose petals, soothing rosewater and "smart" algae that dramatically moisturises skin for that inner glow. This toning gel mask is guaranteed to bring healthy radiance to your complexion while brightening and protecting skin with antioxidants, cucumber extract and aloe vera. What are you waiting for? Pamper your skin now.

8. Hada Labo Premium Hydrating Cream
Best night cream for dull skin
Price from RM70.20
Radiance starts from hydration, and to get rid of dull skin, you'll have to properly hydrate your skin from within. Here's the perfect solution: Hada Labo's Premium Hydrating Cream. Its rich, velvety texture intensively hydrates by penetrating deeply into your skin layers for visibly soft, supple and radiant looking skin. Containing five types of hyaluronic acid to hydrate skin instantly, you'll be waking up with glass-looking skin every morning.
9. Kiehl's Hydro-Plumping Re-Texturizing Serum Concentrate
Best serum for uneven texture
Price from RM207.55
Dull, dry and uneven textured skin destroying your confidence? Fill up your self-esteem with Kiehl's Hydro-Plumping Re-Texturizing Serum Concentrate that hydrates skin's deepest layers and soothes the appearance of fine lines and rough textures. Say goodbye to dull, dry and tired skin as this serum will plump and bring it back to life while its deep hydrating formula cures the dry parts.

10. Cosrx Honey Ceramide Full Moisture Cream
Best Korean skincare
Price from RM89.00
The Korean skincare craze does live up to its hype. Their wide range of products are proven effective and work wonders for Asian skin. Dull and tired skin can be cured with Cosrx's Honey Ceramide Full Moisture Cream.
With all-natural enriching ingredients such as Manuka honey extract and ceramide, your tiredness from the day will disappear, only leaving behind hydrated, supple skin. Its rich formula also rejuvenates skin for a much radiant, healthy complexion while protecting moisture loss from the skin. You'll never look tired and dull again!

11. Innisfree White Tone Up Cream
Best cream for dull and dark skin
Price from RM89.70
Looking to tone up your dark and dull skin? This gel whitening cream does just that. The five active ingredients extracted from pure berries will give you the brightest radiant glow, while moisturising your skin.
Not forgetting its second core ingredient: Biosaccharide Gum, which boosts the whitening effect, giving you Korean idol-worthy skin. With Innisfree's White Tone Up Cream, you'll forget what dull and dark skin looks like.
Disclaimer: The pricing shown is just a good indication of how much these products are worth. The prices could change based on the e-commerce promotions that are going on. If some of the products are not available, do email us at [email protected] Thank you!