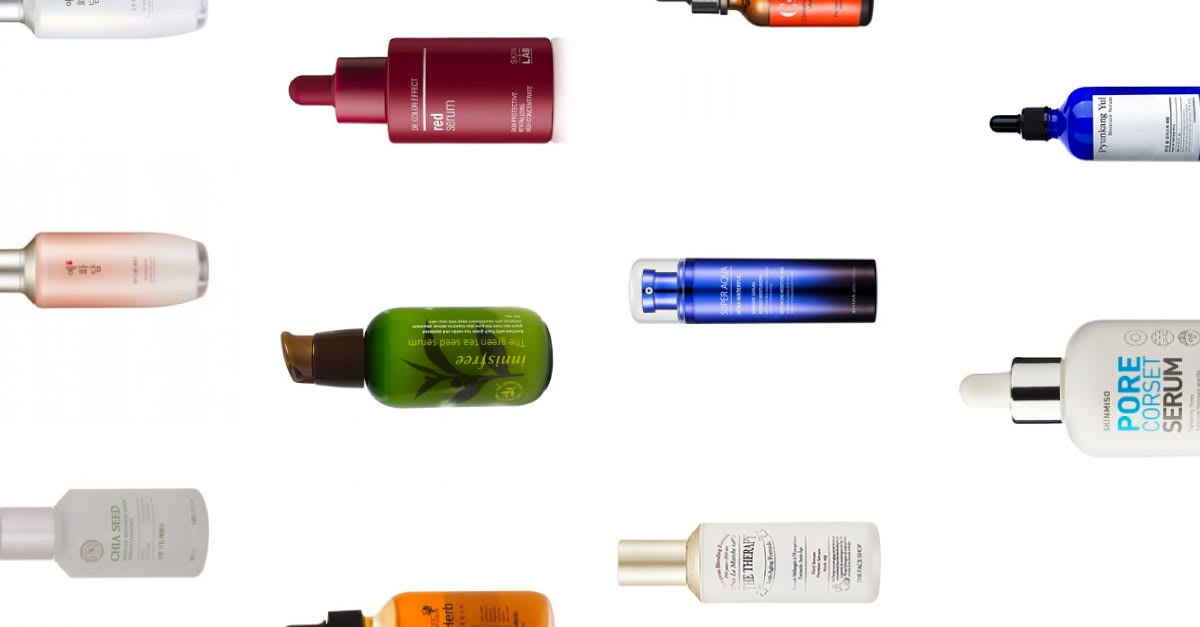 Your face is one of the more sensitive areas that's constantly being exposed to external aggressors. With the help of face serums, you can soothe your skin and brighten your skin. Here are some of the top face serums available!
Best face serum for normal skin
Price from RM78.90
add_circle Absorbs well
add_circle Light yet moisturising
add_circle Suits all skin
Containing green tea seeds from Jeju Island, you will have added moisture and protection from external irritants. Amino acids in this serum's formula also work hard to rejuvenate your skin from within while preventing moisture loss.
Best affordable serum for smooth skin
Price from RM40.00
Bifida is a rare substance abundant in breast milk that acts as a skin conditioner. It helps to retain moisture, thus improving skin elasticity and its appearance. If you are looking for something that will give you smooth, supple skin, give this serum a go.
Best hydrating serum for dull skin
Price from RM101.00
With salvia hispanica seed extract, this serum from the Face Shop promises to moisturize your skin and help you look as fresh as you will feel. It does not contain any oil and the chia seed provides additional moisture while the cotton seed helps with sebum control.
Best serum for dehydrated skin
Price from RM101.89
Recommended for those with chronic skin dryness, this product promises to give you bright skin and clear complexion. With ingredients like Bedrock water from Australia's Blue Mountains, Baobab seed extract, cactus extract and birch tree sap extract, your skin will look healthier and feel better.
Best serum for firming and fine lines
Price from RM73.00
If you have been searching for a dual function serum that will brighten and tighten your skin, look no further. Skin&Lab's serum promises to do just that. Pomegranate, cloudberry, lycium, acai berry, blueberry and raspberry essences will prevent oxidation, resist collagen damage and protect your skin.
Best youth serum for night use
Price from RM106.00
Just like its name, this product is a night serum meant to be used before going to sleep at night. Guaiazulene contents in the formula gives it the blueish tint you see, with other raw materials which help with anti aging as well as to improve the health of your skin.
Best anti-wrinkle serum
Price from RM65.00
This serum works to alleviate dry skin and wide pores. With anti-oxidizing elements, vitamins, fruit acids, Korean pepper and other soothing ingredients, this product will rejuvenate your skin while improving its vitality without irritation.
Best serum for sensitive skin
Price from RM99.00
Barberry root extracts in this serum function to reduce your skin temperature which will help soothe sensitive skin while the olive oil will hydrate and prevent your skin from becoming dry. This product enhances the moisture in your skin cells to prevent flaking and moisture evaporation.
Best brightening face serum for glowing skin
Price from RM259.00
This brightening serum comes with an anti-aging formula that will help brighten your skin tone while reducing pigmentation. With a brightening formula made of 7 traditional Korean herbs, this face serum promises intense and lasting effects.
Best serum for skin with acne
Price from RM49.00
Containing 20% L-ascorbic acid with natural antioxidants, this serum promises to fight aging while reducing acne scars. It also lightens skin tone and exfoliates the skin. As a result, you will have smooth, youthful skin after use.
Best serum for oily skin
Price from RM97.00
Your pores will shrink with continuous usage of this serum, helping not only to improve your skin appearance but also balance your skin hydration levels. This assists in reducing your sebum production and thus controlling the oil levels, making it a great choice for those with oily skin and poor complexion.
Best serum for combination skin
Price from RM104.60
This product contains highly concentrated essential ampoules which help to promote your skin's natural beauty and enhance its repairing strength for flawless and smooth skin. With lactic acid fermented ingredients, your skin will look and feel better after using this.
Best anti-aging serum for mature skin
Price from RM151.00
With French Sea Water and natural essential oils in its content, this serum from The Face Shop promises to hydrate and exfoliate your skin gently, promoting anti-aging effects. Look forward to dewy and fresh skin after every use!
Best face serum for dry skin
Price from RM129.99
add_circle Firms face without feeling too tight
add_circle Moisturising
add_circle Doesn't leave face feeling oily
remove_circle Smell may be unpleasant for some
Formulated with extracts of natural ingredients such as Ginseng, Safflower and Goji Berries, this serum will give you a vibrant glow, leaving you with happy and healthy skin. This product is recommended for those who have dry skin and want a good fix.
Best serum with collagen
Price from RM168.00
add_circle Fast results
add_circle Lightweight and gentle
add_circle Moisturising
remove_circle Pricey
Formulated with nourishing ingredients that will moisturize and rejuvenate your skin, this collagen serum promises to enrich the elasticity of your skin to help you achieve smooth, enviable skin. Recommended for those who want a quick hydrating fix.
Disclaimer: The pricing shown is just a good indication of how much these products are worth. The prices could change based on the e-commerce promotions that are going on. If some of the products are not available, do email us at [email protected] Thank you!