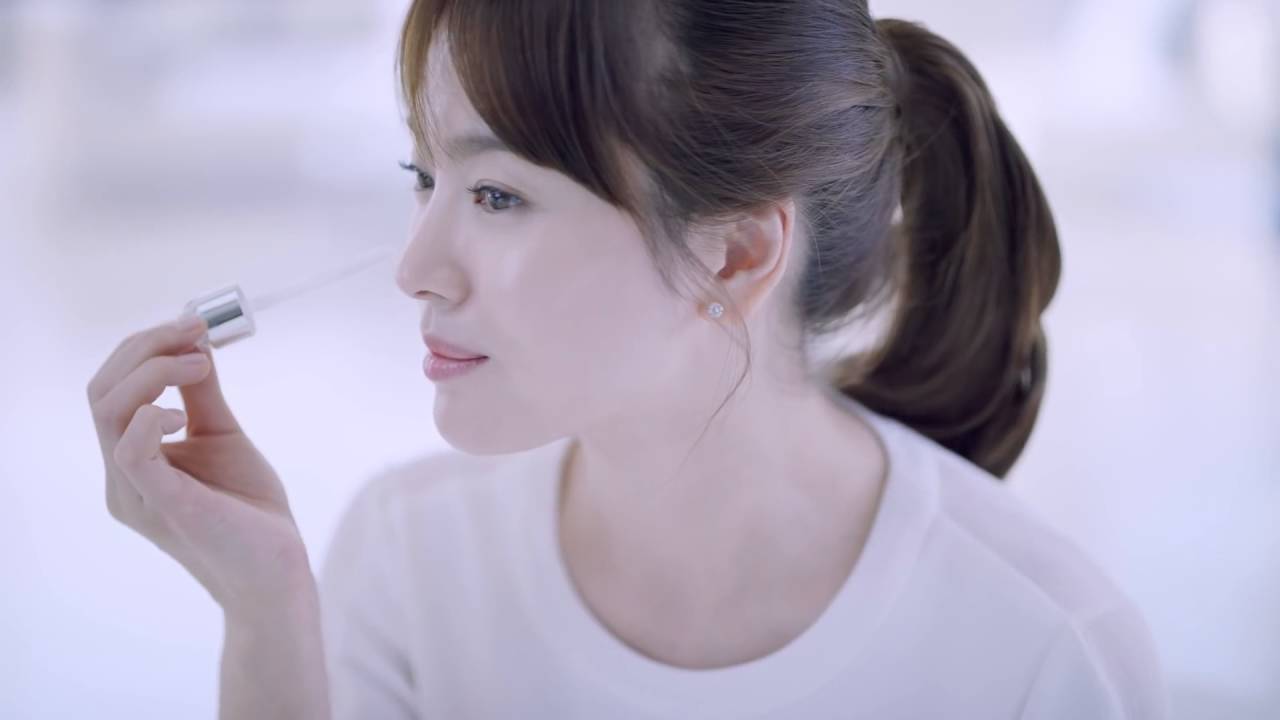 Koreans are known for their youthful and glowy skin. It's almost as if they never age! Looking to reverse time and achieve that youthful glow just like the Koreans? Worry no more. Battle wrinkles and aging skin with our list of the best Korean anti-aging skin care products.
1. Innisfree Orchid Enriched Essence
Price from RM128.00
The powerful anti-aging Innisfree Orchid Enriched Essence is infused with Orchidelixer, which is a powerful antioxidant that's acquired from Jeju orchids. The Orchidelixer in this essence will nourish your skin, help blur fine lines and improve skin elasticity for a radiant and youthful skin. Additionally, the rich texture of this essence will form a micro-barrier over your skin upon application, protecting it from free radicals and leaving your skin soft and supple.
2. Sulwashoo First Care Activating Serum
Price from RM271.60
Sulwashoo is known for promoting holistic skincare and incorporating ginseng and other Korean medicinal herbs into their products to restore the skin's radiance and elasticity. The First Care Activing Serum by Sulwashoo is powered by JAUM Balancing Complex, which is a blend of 5 unique herbs. This complex fights off wrinkles, hydrates, balances, and rejuvenates the skin. By using this over time, you will surely notice a significant difference in your skin texture!
3. Laneige Perfect Renew Regenerator
Price from RM211.50
Just like the name suggests, this oil-based serum will renew and regenerate your skin for a smoother and younger complexion! The Laneige Perfect Renew Regenerator is developed using Laneige's unique Skin Rebirth technology that will restore your skin's texture from damage while improving the appearance of fine lines. The infused ceramide water is developed to have a similar texture with the skin's epidermis layer, which helps form a protective barrier over your skin and to enhance absorption.
4. Missha All Around Safe Block Soft Finish Sun Milk
Price from RM62.10
It is important to use sunblock to prevent premature aging and wrinkles from the harmful UVA and UVB rays. This sunblock has SPF 50+ and PA+++ protection, so say goodbye to sun damage! Not only that, Missha's All Around Safe Block Soft Finish Sun Milk has a soft velvet finish that will smoothen out your skin and act as a good makeup base.
5. Klairs Midnight Blue Youth Activating Drop
Price from RM99.00
The Klairs Midnight Blue Youth Activating Drop is a night serum that only has 10 core ingredients in it. This is developed to delay aging for those who are in their mid-twenties where the skin starts to feel less firm and there's a decrease in skin elasticity and collagen production. However, even if you are in the mid-thirties age group or above, this strong and powerful serum is still suitable to help to help blur wrinkles and heal the skin.
6. Laneige Time Freeze Eye Serum
Price from RM150.00
Due to the thinness of skin around the eye area, the sign of aging and appearance of wrinkles are first to develop there. This is why it is important to choose a good eye cream to help avoid deep sunken lines. Promised to make you look 1000 years younger, the Laneige Time Freeze Eye Serum is created with their Dynamic Collagen_EX technology that will regenerate and rejuvenate the skin's collagen to restore skin's elasticity and help fight fine lines. Time to say goodbye to crow's feet!
7. Innisfree The Green Tea Seed Eye Cream
Price from RM69.90
If you are looking for a more affordable eye cream, here's something to add to your cart! Enriched with Jeju green tea seeds and 100% squeezed green tea, this eye cream will help moisturize and hydrate your skin with the antioxidative powers of green tea. The green tea seed oil will also create a strong moisture barrier around your eye area and leave your skin moisturized longer.
8. Klairs Freshly Juiced Vitamin Drop
Price from RM89.90
Klairs Freshly Juiced Vitamin Drop is a vitamin C serum that has 5% L-Ascorbic Acid which acts as an antioxidant. It can help fight free radicals, improve skin texture and help boost collagen production. This serum will also brighten your skin tone and also help fade age spots and pigmentation, leaving you with a brighter and smoother complexion.
9. Cosrx Advanced Snail 92 All In One Cream
Price from RM62.80
Applying snail slime on your face might sound off-putting, but the Cosrx Advanced Snail 92 All In One Cream hydrates, promotes healing of damaged skin and help combat aging thanks to the 92% snail secretion filtrate ingredient. Made with all natural snail secretion, this all in one cream will help nourish your skin and reduce the look of wrinkles for a more youthful and healthy looking skin.
Disclaimer: The pricing shown is just a good indication of how much these products are worth. The prices could change based on the e-commerce promotions that are going on. If some of the products are not available, do email us at [email protected] Thank you!