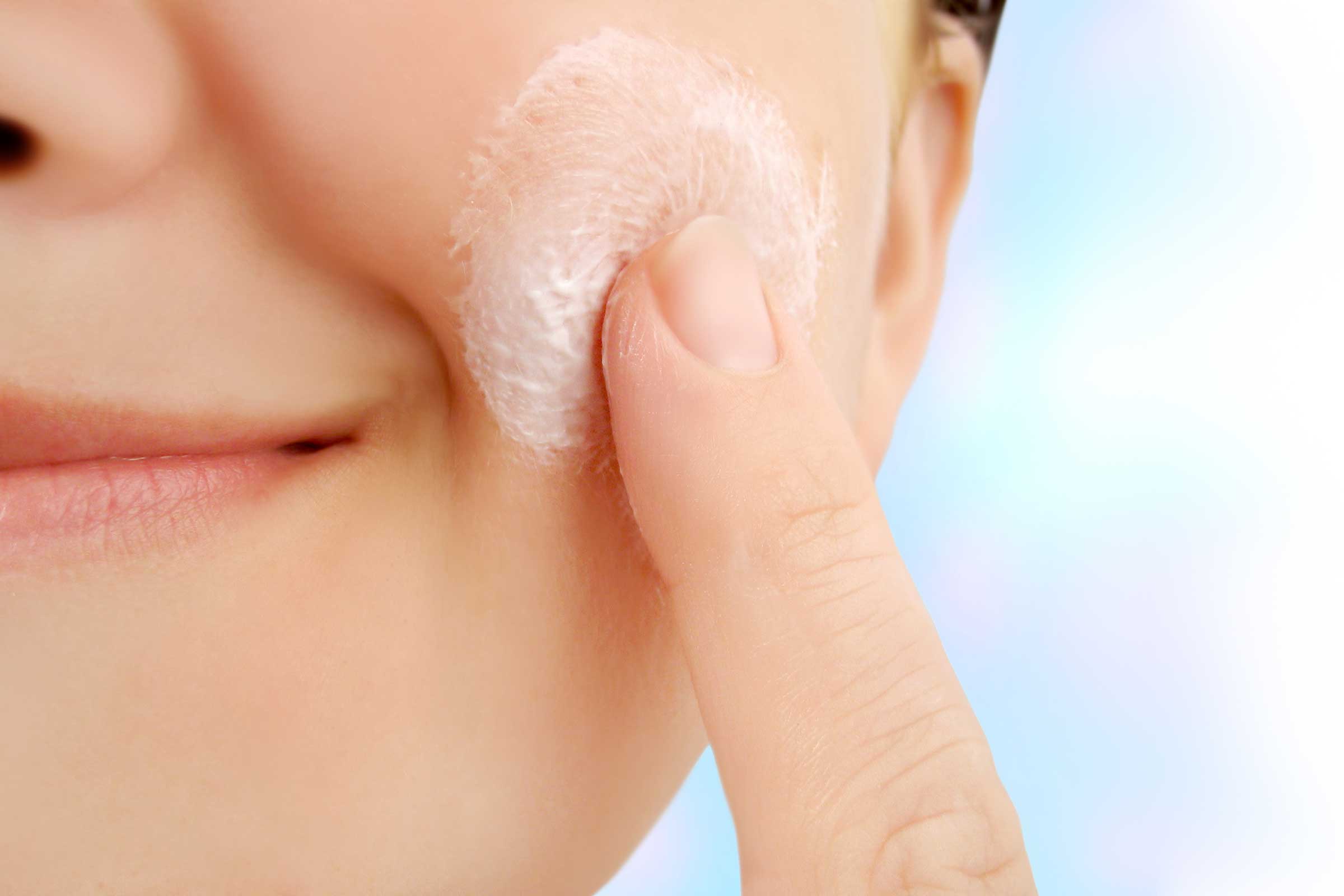 Skincare can seem confusing to some but simple to others. Either way, facial moisturisers should be the most popular (and seemingly) easily-understood product; you lather it on and hope it's doing a good job to hydrate your skin. But besides using moisturisers religiously, why not learn the actual benefits of moisturisers and how to pinpoint what you really need in one?
What is moisturiser used for?
With today's air quality and the many things we do that tortures our skin such as standing out in the sun too long without sun protection, you're technically speeding your skin's ageing process. As the skin lacks moisture, the more apparent fine lines and wrinkles will be, just like how clothes wrinkle easily when dry but not wet.
By using moisturisers, you incorporate a good amount of moisture that your skin may be lacking due to your surroundings. So, should you use moisturize every day? Yes, it's very important to do so if you want to protect your skin. Might we add that many brands incorporate several skin-friendly ingredients into moisturisers such as aloe vera due to its healing and cooling properties on the skin!
Here are many more benefits of using moisturisers everyday:
Fine lines look less obvious
Healthy and glowing complexion
Plumper, younger-looking skin
Prevent the feeling of tightness (or any discomfort from dry skin)
Makeup applies flawlessly
Maintain the condition of your skin (such as preventing bad breakouts)
More: Treat Your Skin with these 17 Skincare Products for All Skin Types
---
Here's a breakdown of the best moisturisers you can get!
Top 15 Moisturiser Recommendations in Malaysia
Origins GinZing™ Energy-Boosting Gel Moisturizer
Nature Republic Super Aqua Max Fresh Watery Cream
First Aid Beauty Ultra Repair Cream
Sothys Softening Emulsion
The Body Shop Tea Tree Mattifying Lotion
Estee Lauder Crescent White Full Cycle Brightening Moisture Creme
Philosophy Renewed Hope In A Jar Overnight Moisturiser
Garnier Light Complete Day Cream SPF 19
Kiehl's Dermatologist Solutions Centella Cica Cream
L'Oreal Paris Men Expert Hydra Energetic Multi Action 8 Moisturiser
Dermalogica Barrier Repair
St. Ives Timeless Skin Facial Moisturiser
Neutrogena Moisture SPF15 100ml
The Body Shop Aloe Soothing Day Cream
Alpha-H Daily Essential Moisturiser SPF 50+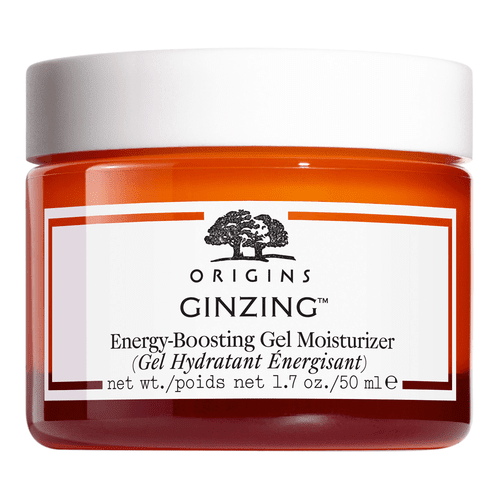 add_circle Absorbs quickly
add_circle Hydrating and soothing
add_circle Nice smell
The Origins Oil-Free Ginzing Energy-Boosting Moisturiser hydrates and energises your skin immediately upon application. Its gel-like consistency ensures that it delivers adequate moisture without magnifying the areas of your face that are shine-prone. Fortified with ginseng and coffee, it refreshes and revitalises dull and tired-looking skin.
Promising review: "I love this moisturizer. I have combination skin that gets dry patches, and this moisturizer hydrates my skin and takes care of my dry spots, but is oil-free and doesn't break me out. Definitely a good daytime face lotion!" - Feng
More: 9 Perfect Face Moisturizer Picks For Your Combination Skin
add_circle Light and not oily
add_circle Moisturizing
remove_circle Smell may be quite strong for some
Oily skin types would benefit the most from oil-free, thin-consistency moisturisers. This gel moisturiser from Nature Republic features the Aqua Capture System that helps to keep skin hydrated. It is formulated from Hawaiian sea water and 30 different maritime extracts, along with licorice root extract and aloe vera juice. Helpful to keep your oil levels normalised throughout the day, it grants you adequate shine control as well.
Promising review: "I use this whenever I sleep in an air conditioned room. It leaves my skin feeling smooth and moisturised in the morning. Instantly moisturises your face in emergency situations (too)." - Crystal Low
More: Say Goodbye to Oily Skin with These 8 Moisturizers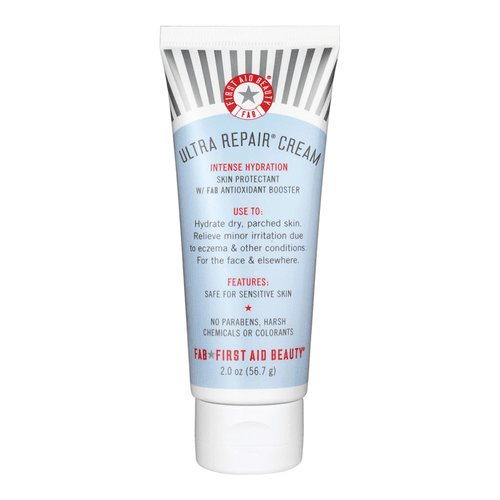 add_circle Eczema-friendly
add_circle Absorbs easily
add_circle Does not leave stick-residue
add_circle Gentle yet moisturizing
remove_circle Has weird smell
Dimethicone is a non-clogging man-made compound that is helpful to reduce the evaporation of water from the surface of your skin. Found in the formula of this moisturiser, First Aid Beauty's Ultra Repair Cream is the cup of water your dry skin craves. It is also mild enough for use on eczema- and rosacea-prone skin, and has ceramides to reduce the appearance of fine lines.
Promising review: "I started to realise after a few weeks that my skin (oily/dry, acne-prone) was suddenly becoming SO hydrated and my makeup was starting to stay on my skin and looked way better! Love this!" - Rest
More: 9 Face Serums to Get Rid of Dry, Parched Skin
add_circle Silky-smooth finish
add_circle Nice smell
add_circle Doesn't leave face looking greasy
Pollution from the air, water and environment can damage your skin cells, causing blemishes, dehydration and other skin condition. Strengthen your skin's barrier with Sothys' Softening Emulsion that keeps your skin hydrated and gives it the anti-pollution effects. The lightweight fluid that's perfect for sensitive skin will give you a matte appearance, making it suitable for oily skin.
Promising review: "This is an excellent moisturiser. I use it under my makeup and it leaves my skin feeling very, very soft, while also hydrating it." - Monica
More: Top 11 Skincare Products to Reinvigorate Your Dull Skin
add_circle Stays matte without drying the skin
add_circle Hydrating
remove_circle Has strong herbal smell
Lightweight, oil-free, anti-bacterial and free from harsh chemicals or animal testing, The Body Shop Tea Tree Mattifying Lotion is the perfect moisturiser for oily and acne-prone skin types! It is infused with tea tree oil, lemon tea tree and tamanu oil to fight blemishes, blackheads and control oil.
Promising review: "I have been using it for 3 weeks and I love it! It doesn't make my face oily. My skin became soft and smooth. It shrank my pimples too!" - Kiushie
More: Say Goodbye to Acne with these Top 10 Korean Skincare Brands
add_circle Moisturising whether in dry or humid areas
add_circle Not oily
Dry skin, dullness, dark spots? This moisturiser from Estee Lauder can fix that! It's formulated with protective botanical ingredients to boost your skin's radiance while providing rich hydration. It works to fade and prevent dark spots, provide intense hydration and bring life back to your skin.
Promising review: "I love it! I have dry skin so I have problem in finding a suitable moisturiser. This product is the best moisturiser I've ever used. It has an immediate effect on my skin. It also lightened my dark spots." - Nuha
More: Keep Your Skin Hydrated with These 10 Face Moisturizers for Dry Skin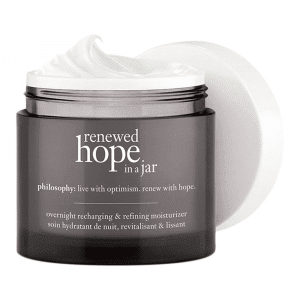 add_circle Nice consistency in texture
add_circle Hydrating
remove_circle Smell may be too strong
For more lifted and firmer skin, Philosophy's Renewed Hope In A Jar aids in boosting the skin's moisture levels to leave it feeling replenished, hydrated, soft and supple. It's also enriched with a triple blend of AHA to smoothen the skin to reduce the appearance of fine lines and dull-looking skin.
Promising review: "Recommended for dry and combination skin. Cream is very thick texture with nice relaxing fragrance. After use, you can feel your skin looks more moisturised and fresh." - Wansiri P.
More: Be Forever Young with These 11 Anti-Aging Skin Care Products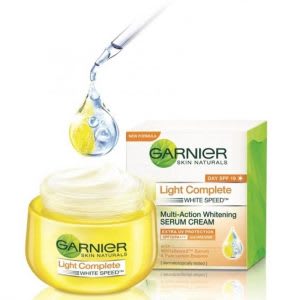 add_circle Cheap
add_circle Easily available everywhere
remove_circle Takes awhile to see results
Say goodbye to dull skin! Garnier Light Complete Day Cream is an affordable brightening face cream for those looking to achieve glowy and evenly toned skin. Infused with lemon essence, vitamin C and herbal extracts, this moisturizer will help fade dark spots and dullness while gently exfoliating to reveal brighter skin!
Promising review: "I love the texture. It feels so light and helps to brighten my skin. Will definitely repurchase." - Izzaty
More: Even Out Your Skin Tone with These 8 Tinted Moisturizers
add_circle Absorbs easy
add_circle Dermatologically-tested
add_circle Fast results
add_circle Suitable on Rosacea
remove_circle Might be heavy-feeling on some people
Free of fragrance and alcohol, this non-comedogenic cream by Kiehl's is perfect for those whose skin needs more care from potentially harmful ingredients.
One of its key ingredients is D-Panthenol, which has the ability to help the skin hold more water. It's also made with Madecassosidem which is an active compound that derives from the Centella Asiatica Plant to soothe the skin. Those two ingredients make for a hypoallergenic formula that not only moisturises but also soothes red skin as well as repair and strengthens it.
More: 10 Korean Skincare Products to Hydrate Dry and Sensitive Skin
This anti-fatigue moisturiser is designed for men on the go! Formulated with caffeine and vitamin C, it moisturizes, energizes and fortifies the skin to reveal a more supple and radiant face. It's also an effective aftershave treatment as it can help soothe razor burns.
Promising review: "When worked in, (this moisturiser) disappears and leaves soft, smooth, moisturised skin. It is excellent in removing baggy eyes, smile lines and forehead wrinkles." - Retired Sparky 176
More: Groom Yourself Right with the Best Men's Face Washes Under RM30
add_circle Cruelty-free
add_circle Gentle on skin
The Dermalogica Barrier Repair is here to rescue your irritated skin and soothe redness. With key ingredients such as the unique UltraCalming Complex, botanical oils like evening primrose and borage seed oil, and vitamin C and E, this moisturiser repairs the skin's lipid barrier and creates a protective shield against harsh environmental stress.
Promising review: "Waterless, so hydrating, feels like velvet on my skin. Gets rid of dry patches (and) takes away the redness I get on my cheeks too. Almost feels like a primer. Really lightweight." - Peggy
More: 8 Fragrance-free Skincare Products You Should Give Thought To
add_circle Hydrating without clogging the pores
add_circle Gentle on the skin
remove_circle May not be the best for dry skin
Collagen is what gives our skin the elasticity and bounciness. The St. Ives Timeless Skin Facial Moisturiser is infused with collagen, elastin and safflower oil to moisturise and lift the skin. This face cream is rich and hydrating while being non-comedogenic and hypoallergenic, making it suitable for all skin types.
Promising review: "Most anti-aging products (usually) have a heavy, oil-based texture as mature dry skin needs a heavy dose of hydration to look youthful. But (this moisturiser) hardly needs any massage, gets absorbed in the skin and feels absolutely weightless on the skin." - Juthika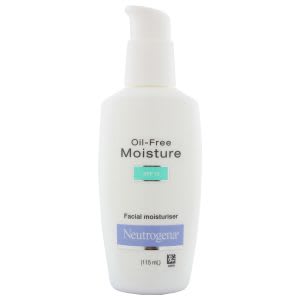 add_circle Fragrance-free
add_circle Hypoallergenic
add_circle Lightweight on skin
If your skin has been feeling parched lately, try this moisturiser from Neutrogena! Although lightweight, its non-comedogenic formula is sufficient to adequately moisturise your skin and does this without causing any breakouts. Fragrance- and alcohol-free, it also sports SPF15 to grant you protection from UVA/UVB rays. Of course, this is not enough and you would still need to apply sunscreen. However, extra protection is always good!
Promising review: "The staying power (of this moisturiser) is so good that at the end of the day, you might feel (that) your skin is (slightly) oily, but in a good moisturised state." - Gowthami
More: Road to a Healthy Complexion with These 8 Awesome Drugstore Face Wash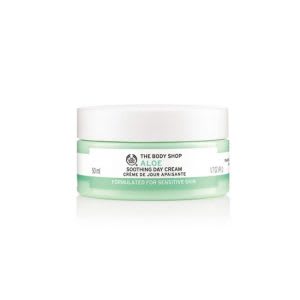 add_circle Fast results
add_circle Soothing on the skin
If you're looking for a soothing, gentle and natural moisturiser, this is it! The Body Shop's Aloe Soothing Day Cream is 100% vegan, cruelty-free, made from natural and organic ingredients. It's dermatologically tested and gentle enough for sensitive skin users too!
Promising review: "Best moisturiser for sensitive skin. Literally calms your skin the second you put it on and has reduced my redness. Plus it never irritates and sinks right in!!" - Natasha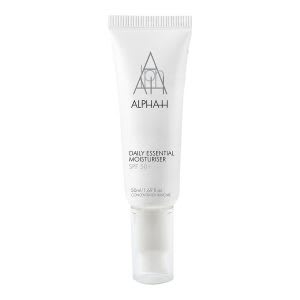 add_circle Not greasy
add_circle Not heavy on skin
remove_circle Contains silicone
Lightweight and hydrating, the Alpha-H Daily Essential Moisturiser SPF 50+ is the ultimate moisturiser for hot and sunny days. It protects the skin from environmental stress, aggressors and harmful UV rays by forming a protective barrier. It has SPF 50 too!
Promising review: "I am very picky with my moisturisers, because I don't like the oily, tacky feeling of some. At the same time, I dislike feeling like I didn't put anything on at all. This product strikes the perfect balance." – Nisha
More: Put Your Skin First with these 7 Sunscreens for Sensitive Skin
---
How to use moisturisers?
As stated, moisturisers might seem simple enough. However, unbeknownst to us, it's equally as simple to apply them wrong, ultimately rendering them ineffective.
Hence, there's no harm in learning how to apply moisturisers better; and this goes for those of us who are already applying them correctly as well. In fact, it's surprising how a few small tweaks are all it takes to acquire bigger results. Check out these 8 tips/hacks to get the most out of your moisturising routine:
You're gonna want to lock your moisturiser in as best as possible and the easiest way to do this is to apply your moisturiser when your skin is still moist. This is best achieved after showering or washing your face, when your skin is freshly moist after drying with a towel.
Apply it on your neck too
Moisturising is helpful to avoid premature ageing. Hence, don't just stop at your face when applying facial moisturisers, extend it past your jawline to your neck too! However, bear in mind that while facial moisturisers can target wrinkles and dark spots in ways that body lotion can't, it is alright to use facial moisturisers on your body but never in reverse as body lotions can irritate the face and clog pores.
We can never emphasise sun care enough. If you find yourself constantly in a rush in the mornings, opt for a moisturiser with broad spectrum SPF. This will help to prevent signs of premature aging such as dark spots and wrinkles - providing you with not just hydration, but protection too.
Mix facial oil with your moisturiser
In a hot and humid country like Malaysia, it's easy for the environment to cause our skin to be dull and dry. Combat this by mixing facial oil with your moisturiser for a hydration boost. Trust us, your skin will thank you for it.
Mix an illuminator into your moisturiser
Breathe life into your skin by mixing a drop of illuminator into your moisturiser - a little goes a long way. The results? A nice glow and brighter complexion!
As you age, you'll find that your skin starts to sag and get dragged downwards in ways that are not very appealing. If this is the case, apply your moisturiser in upward strokes. While it might not reverse the effects of aging, the technique increases circulation and helps your skin to absorb more product.
One of the easiest ways to ensure that you are getting the most out of your skincare routine is by making sure that you are layering your products correctly. With the exception of sunscreen which should always be applied last, start with products that have thinner consistency before moving to thicker ones.
Up your hydration by using a facial mist! These are extremely easy to take on-the-go with you. Apart from adding to your skin's hydration, a quick spritz also goes miles to re-set your makeup - keeping you looking fresh all day.
---
Hydration is key!
While moisturisers are important to help protect your skin's natural oil content from dehydration, it is not enough to do the job. Remember that skin cells are made up of water and therefore, it is as important to hydrate by drinking enough water as it is to moisturise.
Drinking water keeps your skin from turning dry, tight and flaky. In other words, it preserves your skin's resilience, consequently protecting it from wrinkles. So the next time you get lazy to carry your bottle of water out with you, just think about the billions of skin cells on your body that will thank you for properly hydrating!
More: Hydrate, Refresh & Set Your Makeup with these 11 Face Mists
Disclaimer: The pricing shown is just a good indication of how much these products are worth. The prices could change based on the e-commerce promotions that are going on. If some of the products are not available, do email us at [email protected] Thank you!