There are certain established rules that we live and die by — never say no to desserts, chew with your mouth closed when eating said desserts, avoid parallel parking at all costs, and, most importantly, wash your face at least twice a day. While we, unfortunately, cannot eradicate parallel parking once and for all, we can, however, cleanse our face twice a day. 
Is a cleanser the same as a face wash?
Well, they're not exactly the same. While both does clean the face, they do it differently.
A typical cleanser is used to dissolve excess oil, makeup residue and stubborn dirt from your face. Depending on their use, some cleansers are best for only removing makeup while some gentle cleansers are great as a daily cleanser to clean dry skins.
Meanwhile, a face wash usually foams up. They are used for deep cleansing to remove oil, sweat and dirt in your pores, and many are formulated today to also be able to clean the face of makeup. Just keep in mind that face washes will sting the ey, and that they can also be harsher on drier skin, so gel cleansers will suit them best.
If you're in on removing all that makeup gunk gently, find out from this list on what are the best cleansers that will suit your skin type.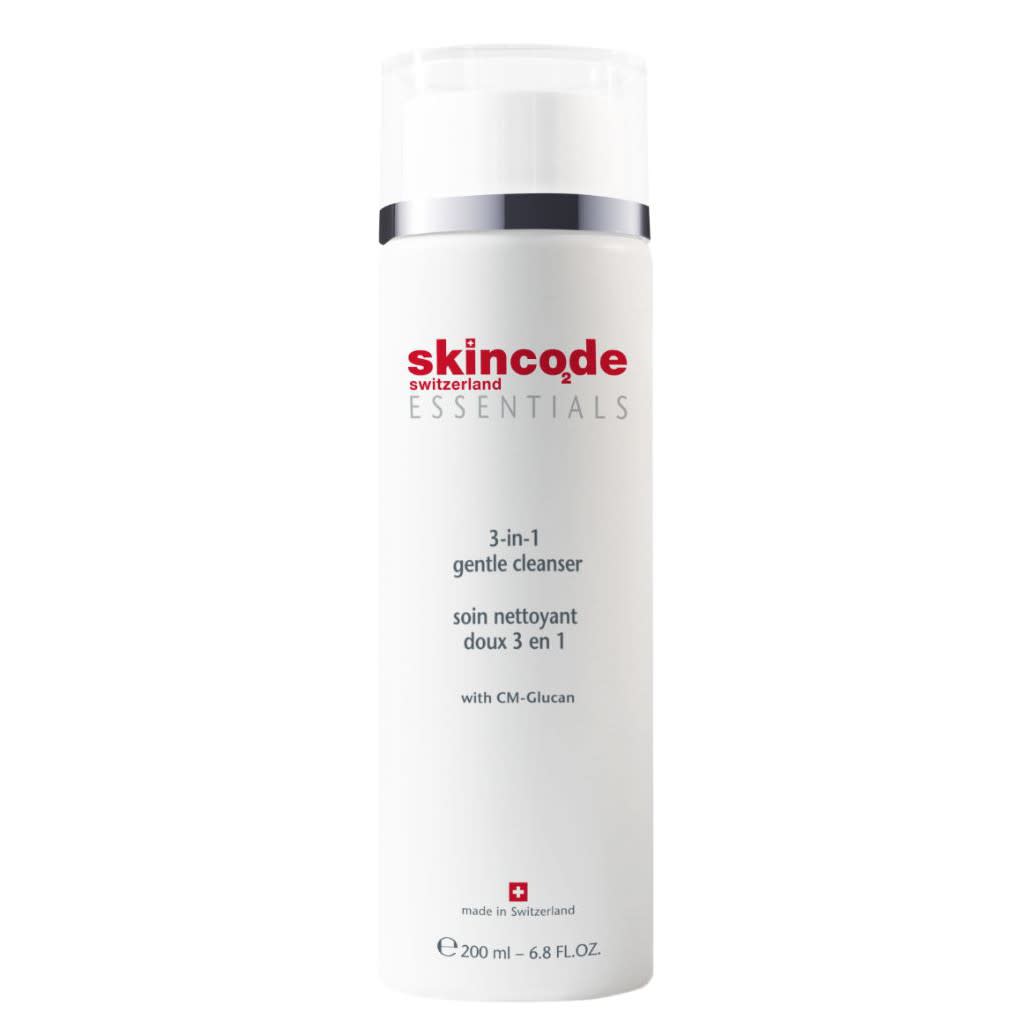 Check Skincode Essentials 3-in-1 Gentle Cleanser price below:
add_circle
Suitable for most skin types
add_circle
Gentle even on eye-makeup
add_circle
Balances skin moisture after cleansing
add_circle
Has many skin-protection benefits such as against UV damage and fine lines
If you're one to suffer from bouts of severely dry skin due to your cleanser after a long day, it's crucial to have a cleanser that'll moisturise your skin right after. One such type is milk cleanser, which commonly leaves a velvety finish after every cleansing session.
Skincode's products are made with utmost medical-grade ingredients to ensure that the skin is treated, enhanced and fortify after. Like other Skincode Essential products, this milk cleanser is formulated with CM-Glucan, which consists of active ingredients that work to strengthen the skin's immune system against free radicals as well as other skin stressors. You get all-round protection from issues such as inflammation, lines and wrinkles, UV damage and sagging skin.
To accommodate its luxurious formula, Skincode has also made it to be free of fragrance, preservatives, parabens, colourants and animal-derived ingredients. Despite the absence of the aforementioned ingredient list, Skincode manages to make this cleanser a gentle cleanser that only requires a swipe to remove even eye makeup gently. Most importantly, the cleanser takes away dirt and leave the skin's moisture level balance after.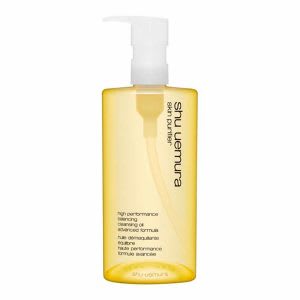 Check Shu Uemura High Performance Balancing Cleansing Oil price below:
add_circle
Very effective in removing waterproof makeup
add_circle
Subtle, pleasant fragrance
add_circle
Leaves the skin moisturised
If you're in for a cleansing oil that suits combination or all skin types, look no further than Shu Uemura's own High Performance Balancing Cleansing Oil. This cleanser still stands tall today with its reliable performance among users, having a history that dates all the way from 1967.
The secret lies within how the cleanser works, which will remove even waterproof makeup without any tugging needed, leaving behind smooth and soft skin. The key ingredients are Camellia Oil, Ginger Root Extract, Deepsea Water and Shu Uemura's Advanced HPO System.
Both the Camellia Oil and Ginger Root Extract acts as anti-ageing ingredients to protect and fortify the skin from external skin stressors while Deepsea Water is used mainly to moisturise and the skin's quality overall. Finally, Shu Uemura's Advanced HPO System is basically a combination of 4 unique oils that works to increase efficiency in removing super waterproof and long-lasting makeup.
As we've mentioned earlier, this cleanser has a long history. Call it fancy if you want, but users commend on its efficiency to remove several layers of makeup at once without hurting the skin. Although it has a subtle fragrance, the cleanser's formula works on sensitive skin well.
The only flaw to this cleanser is its price. But if you can look beyond that (and many reviewers did), this formula will remind you why it's worth it!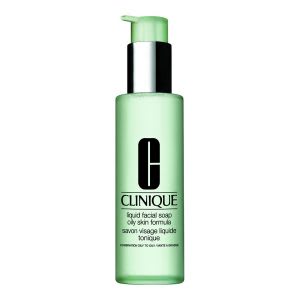 Check Clinique Liquid Facial Soap (Oily Skin) price below:
add_circle
Leaves the skin soft and smooth
add_circle
Does not try out the skin
add_circle
Dermatologist-tested
add_circle
Lasts long; a little goes a long way!
It's tough to clean oily skin without feeling like you're going to stripping all the important face oils away! Even if you're fine with clearing your oily skin completely, this can cause your body to produce more oils as it thinks it's too dry, or leave the skin dry and worsen the texture.
So instead of just going for any strong face wash, try Clinique Liquid Facial Soap for Oily Skin. 
Just like most products from Clinque, this facial soap cleanser is created with dermatologists to cater to each skin type so as to avoid any signs of irritations. While Liquid Facial Soap will lather up a soft foam but it still works efficiently in removing makeup well. And the result is well-protected, moisturised skin without natural oils being stripped off. 
A little goes a long way with this cleanser! This mild formula offers a promising performance, with users of all ages and situation agreeing that their skin is able to breathe better and that their skin texture has improved greatly.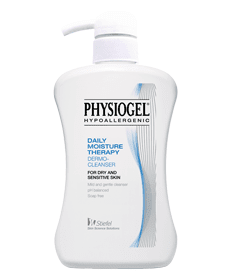 Check Physiogel Daily Moisture Therapy Dermo-Cleanser price below:
add_circle
Simple yet effective
add_circle
Leaves the skin feeling soft and smooth
add_circle
Non-comedogenic
add_circle
Free of parabens and fragrances
To wash without irritation or any redness is a must for dry and sensitive skin users. Therefore, hypoallergenic and non-comedogenic formulas are highly-recommended. If you fancy mild cleansers be it for daily or to reduce risk of irritation, try this Physiogel Daily Moisture Therapy Dermo-Cleanser.
Gentle and soap-free, the cleanser is made with Physiogel's BioMimic Technology to wash and suit your skin's pH balance after. For your peace of mind, the cleanser is non-greasy and is made without any animal fats. Even though it's mild, this cleanser removes all impurities without leaving the skin tight and dry. It is also worth it to note that it does not contain fragrances, preservatives, and colourants. 
While it's soap-free, the formula with lather up a small amount of foam to effectively cleanse the skin. And even though this is quite a simple, no-nonsense formula, reviewers with dry skin frequent it as it leaves the skin smoother and healthier-looking over time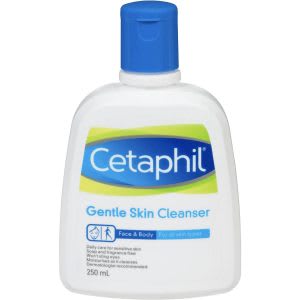 Check Cetaphil Gentle Skin Cleanser price below:
add_circle
made to not clog pores
add_circle
Benefits that protects against signs of skin sensitivity
add_circle
Paraben-freeSoap and fragrance free; you can use this without needing water
remove_circle
Contains alcohol which might feel drying
There's a reason why this product is a constant heavy contender on the best cleanser list, and that's because the formulation is so gentle, it can clean a baby's skin.
Often recommended by dermatologists to suit skin suffering from eczema and rosacea, Cetaphil's cleanser promises a thorough cleanse for both the face and body. Although simple, it's still very much capable of removing grimes and some traces of light makeup. Moreover, coming with an affordable price tag, you get the best of both worlds in terms of price and effectiveness.
We do have to point out that this product contains alcohol, paraben & SLS. But, reviewers assure that it doesn't dry out the skin, to which, our editor also has tested and approves. Moreover, it doesn't contain fragrances so risks of irritation are pretty much reduced.  If you want, you can cleanse the skin without using water as marketed by Cetaphil. As much as it sounds gimmicky, users say that doing so leaves the skin feeling even softer.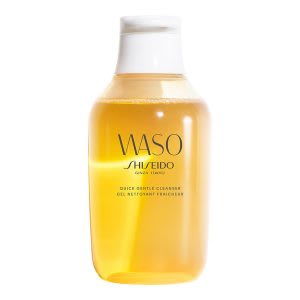 Check Waso Quick Gentle Cleanser price below:
add_circle
Pleasant scent
add_circle
Cleans the skin without leaving it tight
add_circle
Highly effective for most skin types, including sensitive and oily skins
add_circle
Some users even said this cleanser is tear-free
Removing makeup can feel like a chore. And if you feel like this, upgrade to a quick and efficient cleanser that you can use on the daily! As such, Shiseido's Waso cleanser makes sure to do the job efficiently.
The gentle formula is of a honey-gel cleanser that'll produce soft foams to clean the skin. Being free of both alcohol and oil, this cleanser is formulated to best suit dry, oily, normal, combination and sensitive skin.
In the formula contains an array of skin-friendly ingredients such as honey extract for nourishment. There's also Royal Jelly Extract to provide amino acids, vitamins and minerals to the skin in order to soften and moisturise the skin. All of these essentially work to protect and prevent the skin from any facial issues.
Not forgetting the cleanser contains Trimethylglycine which has humectant properties to deliver moisturising benefits.
Despite the high price, reviewers are quick to support the cleanser as it flushes out dirt and makeup from the pores instantly, leaving the skin clean and smooth. Just massage it onto your face, have a quick rinse, and you'll be well on your way to catch some z's!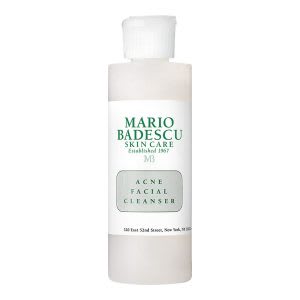 Check Mario Badescu Acne Facial Cleanser price below:
add_circle
Clear excess oil without drying the skin
add_circle
A little goes a long way
add_circle
Good bottle design - dispenses product without leaking
Ah, acne. Every teenager's and adult's facial nemesis. What you need is a non-comedogenic cleanser that'll also not strip the skin and leave it dry, all the while nourishing it. We can't help but to recommend this powerhouse for acne-ridden skin.
Mario Badescu's cleanser is made with salicylic acid which works to gently exfoliate the skin and keeps the pores clean. It clears congested pores, which are the main cause of acne as well as black and whiteheads by dissolving the gunk that plugs up the pores.
Meanwhile, the aloe vera and chamomile calm any irritation and leave you with a glowing complexion. And making sure not to leave the skin feeling dry, some Glycerin is added into the cleanser in order to trap moisture.
Mario Badescu's products have quite the cult-following, and that's due to their simple yet reasonable expectations for the price. Some reviewers claimed that this particular cleanser does not leave the skin feeling oily for long as compared to many other cleansers. Even though its texture is gel-like, not much is needed and a bottle can last over a quarter of the year.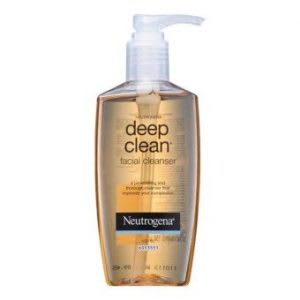 Check Neutrogena Deep Clean Facial Cleanser price below:
add_circle
Leaves the skin feeling soft
add_circle
Proven to brighten the skin
It can be quite difficult to find a watery-texture cleanser that will deep clean, as creamier cleansers are known to provide a full-on foaming action. And because deep-cleansing the pores is favoured in order to have the skin feeling as clean as possible, there are many who uses the wrong type of cleansers for their skin.
Now you can rest easy by using Neutrogena's Deep Clean Facial Cleanser. It utilises hydroxy acid to battle grime and oil by penetrating deep into the pores and dissolve dirt as well as oil and even makeup. Due to its nature, it's perfect for acne and blackheads! Moreover, the cleanser is also capable of removing dead skin cells which can give a dull complexion.
While this is still your typical cleanser that does not claim to foam up, some reviewers have said that it lathers up to effectively clean and leave the skin feeling soft and fresh. Users have given thanks to consistent use of the cleanser for their brightened complexion overtime.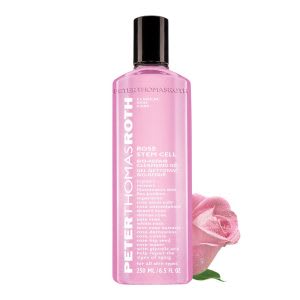 Check Peter Thomas Roth Rose Stem Cell Bio-repair Cleansing Gel price below:
add_circle
Developed with advanced plan biotechnology
add_circle
Suitable for all skin types
add_circle
Claimed to be one of the most refreshing cleansers
add_circle
Softens the skin after every wash
remove_circle
Not cheap at all
Don't be quick to dismiss the effectiveness of a gel cleanser! Best catered to sensitive and dry skin types that need a gentle cleanser, Peter Thomas Roth has designed its formula with Glycolic Acid to clear dead skin cells and reveal a smoother, brighter and glowing skin.
This cleansing gel is also filled with premium ingredients, mainly rose stem cells and rose extracts which target to smoothen out and diminish the appearance of lines and wrinkles. That's not all; the cleanser is infused with rose water which is a popular ingredient that softens and moisturises the skin. What are the results after? Radiant and rejuvenated skin for all to see.
While the formulation seems simple, users were astounded by how refreshing the cleanser is. Its silky, thick and creamy formula is a win for many, as well as how it leaves the skin feeling super hydrated with every wash. There are also several users that have claimed the cleanser to have cleared their pimples and such.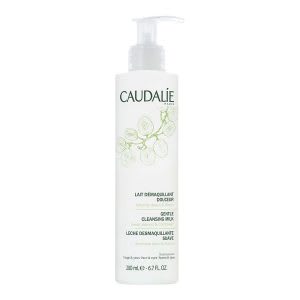 Check Caudalie Gentle Cleansing Milk price below:
add_circle
Soothing and nourishing
add_circle
Has anti-oxidants
add_circle
Moisturises the face
add_circle
Suitable for all skin types
remove_circle
Some reviewers do not like the thin layer of moisture it leaves behind
One reason to pick up cleansing milk is to nourish the skin with all that milk goodness! And get this; milk cleansers don't contain surfactants to clear impurities from the skin, they are much more gentle than typical gel cleansers, and are highly recommended for sensitive and ageing skin types.
This unassuming milk cleanser is small but mighty. It contains a luxurious formula that's made with several ingredients to offer a nourishing and moisturising wash.
Dermatologically-tested, the cleanser also smells amazing with its hints of nature such as lemon leaf, bergamot, lavender and sandalwood. Adding to that list is also its infusion of grapeseed oil, shea butter, cornflower extract and polyphenols - all moisturising and protective ingredients against dryness, redness and wrinkles.
More reason to pick up a bottle of this cleanser is its silky texture, which will glide smoothly onto the skin. As such, this cleanser hardly needs any tugging to clean off makeup. It is the perfect addition to your morning routine for smooth and supple skin. 
Although it is not the strongest makeup remover, the cleanser proves its worth, especially to very dry skin users who found the formula really refreshing and soothing. Not to worry, the cleanser is suitable for all skin types although there tends to be a film of the cleanser left behind. Some claims that this film moisturises the skin while others do not fancy it as much.
More beauty recommendations:
Disclaimer: The pricing shown is just a good indication of how much these products are worth. The prices could change based on the e-commerce promotions that are going on. If some of the products are not available, do email us at [email protected]. Thank you!