Are you wondering if a serum is a must-have? Or you've spotted a few drugstore face serums that fit your budget? Whether you have oily skin, you are over 50 or you just want to know the side effects of a face serum, we're writing it all here in our list reviews.
These beauty skincare items are little wonders as they can give you a glow, and has benefits such as whitening/brightening, vitamin C for anti-ageing, soother dry skin and more.
Adding a serum to your skincare regime might seem redundant if your current regime already works fine. Aside from relying on your basic cleanse-tone-moisturise routine, using serums will help benefit your skin so much more than you think.
What is the function of a serum?
Serums are full of active ingredients to effectively target specific skin problems such as acne, oily and dry skin. They are also made up of fine molecules which allows them to be absorbed into the skin deeply, quickly and easily to treat it. Additionally, serums help to boost, enhance and lock in the work of moisturisers.
Are serums necessary?
As we've mentioned before in our best skincare products article, the three most important things you must do is cleanse, tone and moisturise. But, it's highly beneficial to include the many other different kinds of beauty skincare products as they offer something that your cleansers, toners and moisturisers may not.
For example, the difference between toners and serums that is that the latter contain a richer level of ingredients to target certain skin matter more effectively.
---
Unsure which face serum to get? Here are some recommendations!
Top 15 Serum Recommendations in Malaysia
Garnier Light Complete Anti Spot White Serum
PIXI Overnight Glow Serum
Innisfree Green Tea Seed Serum
Melano CC Vitamin C Brightening Essence
Sothys Wrinkle-Specific Youth Serum
THE FACE SHOP Yehwadam Revitalizing Serum
GARDEN OF EDEN Rosa E Pigmentation Serum
CAUDALIE Vinosource SOS Thirst-quenching Serum
Swissvita Micrite 3D All Use Anti-Wrinkle Serum
Skin Inc Collagen Serum
Melvita Argan Serum-Lotion
Mario Badescu Anti Acne Serum
ESTÉE LAUDER Advanced Night Repair Synchronized Recovery Complex II
Rosken Bio Serum 50ml
SK-II Genoptics Aura Essence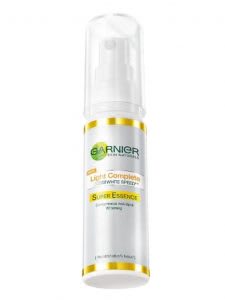 Garnier Light Complete Vitamin C Booster Serum
RM 24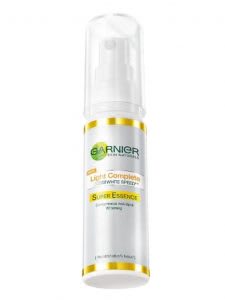 add_circle
Super affordable
add_circle
As a booster serum, it's one of the brightening serums with the highest vitamin C concentration
add_circle
Light texture, non-sticky on the skin
remove_circle
Need to be stored (carefully) away from the sun to prevent the product from spoiling
Drugstore products are easily accessible to consumers and very convenient. This face serum by Garnier is best suited for those with oily skin as it has an ultra-light formula which is quickly absorbed by the skin. Thus, it gives a 12 hours shine-free look and a long-lasting oil-control effect.
Promising review: "I really love the texture of this essence. Less concentrated than serum which means it's more fluid. It's really easy to use and is also well-absorbed into your (skin)." - Nurul Aida
---
More: 10 Best Korean Skincare Products for People with Oily Skin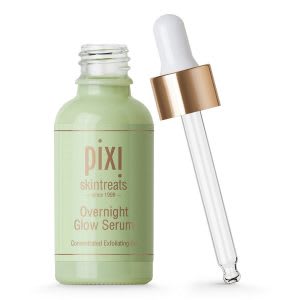 PIXI Overnight Glow Serum
RM 109.00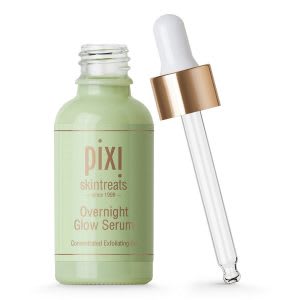 add_circle
A little goes a long way
add_circle
Effects show with just one night of use
remove_circle
Sticky after-application
The skin repairs itself every night while we go to sleep. With the aid of PIXI Overnight Glow Serum, the skin is exfoliated overnight which results in fresh, glowing skin when you wake in the morning. Not to mention, it contains several vitamins and nutrients such as cucumber and aloe vera extract to nourish your skin.
Promising review: "After using this every night before bed, I wake up (to) radiant and bright skin (that) feels much more moisturized. When I apply my makeup, my skin feels hydrated and the powder doesn't dry out my skin as much anymore." - Kalai Vani
---
More: 15 Korean Face Serums That Will Leave You With Glowing Skin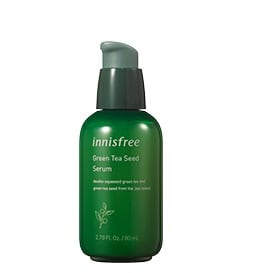 Innisfree Green Tea Seed Serum
RM 59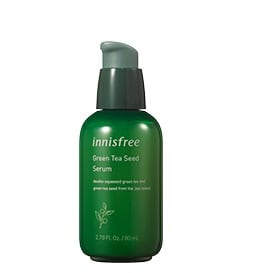 add_circle
Light yet moisturising
add_circle
Suits all skin
Having combination skin is a real challenge because different parts of the skin need different skincare routines –you might have an oily T-zone but very dry skin around the cheek area. Green Tea Seed Serum by Innisfree is suitable for combination skin types. It moisturises and hydrates without being too heavy for those with combination skin.
Promising review: "I've been using this product for years. It's light yet gives much moisture to skin." - Joy R.
---
More: 9 Perfect Face Moisturizer Picks For Your Combination Skin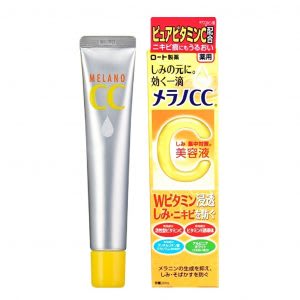 Melano CC Vitamin C Brightening Essence
RM 41.3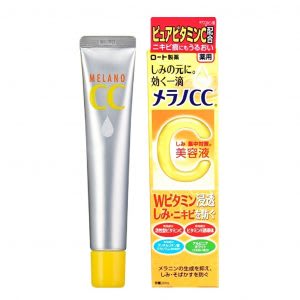 add_circle
Effective against acne scars
remove_circle
Results show commonly after 2 weeks of use
Vitamin C increases the level of collagen in your skin; hence it's an essential vitamin needed for your skin. Melanie CC's Pure Vitamin C Essence has a high concentration of Vitamin C which helps to build more collagen for younger looking skin, and brightens the skin complexion.
Promising review: "This is a product that I cannot recommend enough, if you're looking for a product that can help you fade those annoying dark spots, it is definitely worth trying and it won't break your bank." – Vic V
Our Review
The Melano CC Brightening Essence is a stable form of vitamin C that has been popularly claimed to even out skin tone, lighten dark spots and reduce acne scars. The packaging keeps it from oxidising easily - ensuring its effectiveness!
Read Full Review
---
More: 7 Vitamin C Serums To Boost Radiance To Your Complexion
More: 9 Korean Skin Care Products Essential for Everlasting Youthful Skin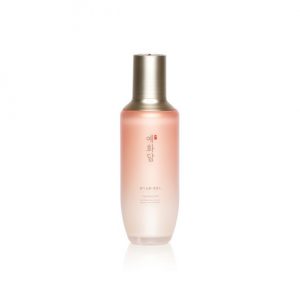 The Face Shop Yehwadam Revitalizing Serum
RM 226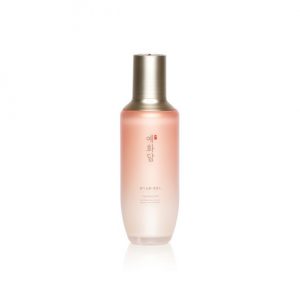 add_circle
Firms face without feeling too tight
add_circle
Doesn't leave face feeling oily
remove_circle
Smell may be unpleasant for some
Dull looking skin can cancel out all the makeup products on your face since your skin won't glow. Yehwadam Revitalizing Serum from The Face Shop comes with an extract of ginseng that helps to make skin look younger. It also includes goji berry that's believed to give the skin a glowing effect after several uses.
Promising review: "(This serum) contains lotus flower that soothes and honeysuckle flower that helps to remove puffy and red areas. My skin feels so supple, moist and pampered because I am feeding it with lots of nutrients." - SunshineKelly
---
More: Top 11 Skincare Products to Reinvigorate Your Dull Skin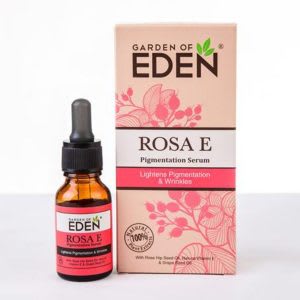 Garden of Eden Rosa E Pigmentation Serum
RM 24.9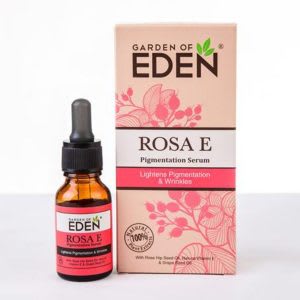 add_circle
Absorbs easily
add_circle
Little goes a long way
remove_circle
May smell unpleasant
If you think including face serum in your daily facial routine might end up burning a hole in your pocket, fret not! We've found you the best affordable face serum by Garden of Eden. This serum is infused with Vitamin E to ease the wrinkles on your face, and essential oils such as rosehip seed oil and grape seed oil, known for its ability to repair skin from sun damage.
Promising review: "I have been trying multiple products to lighten my pigments but so far this product seems to be the one that works best for me. Can see noticeable difference after 3 weeks." - Teng Teng
---
More: 9 Face Serums to Get Rid of Dry, Parched Skin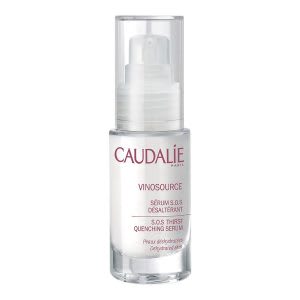 Caudalie Vinosource SOS Thirst-quenching Serum
RM 165.00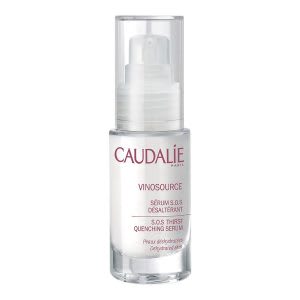 add_circle
Generous amount in a bottle
add_circle
Refreshing and hydrating
remove_circle
Bottle is not travel-friendly
Using the wrong products on your skin is dangerous especially when you have sensitive skin. This face serum from Caudalie is water-based, which means it's oil-free serum but still helps to retain skin's moisture. Due to its fine texture, it helps to penetrate the skin even better.
Promising review: "This serves my skin well in both my morning/night routine. Though the glass bottle is not very travel-friendly, I insist (on) bringing it with me to combat different climates/jetlag and to calm and hydrate my skin whenever I travel." - A.W
---
More: Nourish Your Sensitive Skin with these 14 Skincare Products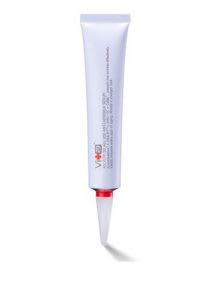 Swissvita Micrite 3D All Use Anti-Wrinkle Serum
RM 19.9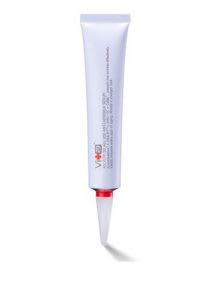 add_circle
Not sticky after use
remove_circle
Consistent usage is needed to see results
One of the most important thing about reducing wrinkles on your face is by ensuring your skin is firm. Firm skin increases elasticity, which prevents loose skin – this is when wrinkles happen. With this serum, it helps to firm up your skin from deep inside and helps to reduce wrinkles on your face.
Promising review: "Not oily nor dry to skin. Absorbs well into (my) skin. My acne marks (have) faded with consistent use of this serum. Recommended." - Eugene23
---
More: Be Forever Young with These 11 Anti-Aging Skin Care Products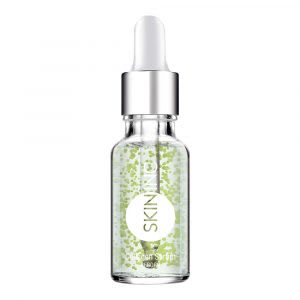 SKIN INC - Collagen Serum
RM 168.00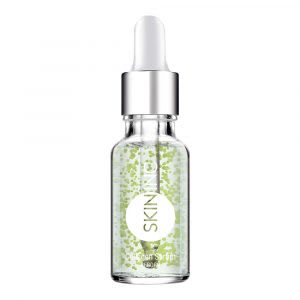 Collagen helps to increase the elasticity of the skin by replacing dead skin. Hence, a rich amount of collagen will result in a smooth and elastic skin condition. Skin Inc's Collagen Serum offers a high amount of collagen and elastin that are rich in amino acids, giving your skin structural support and plumping it to give you a youthful appearance.
Promising review: "This collagen serum feels very comfortable and light on the skin, absorbs very fast, and has really improved my condition. My skin is becoming tighter." - Joseph Lim
---
More: Wake Up Looking Flawless with These 9 Face Oils for Everyone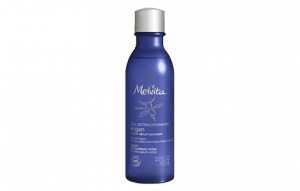 Melvita Argan Serum-Lotion
RM 118.00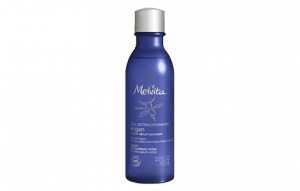 add_circle
Hydrating and soothing
add_circle
Fast absorbing
Some people are very particular about the products they use; not only for the body but for the face as well. This face serum from Melvita is safe and the ingredients are all organic such as organ leaf extract and a combination of 2 hyaluronic acids. All of these ingredients help to moisturize in order to gain a better skin condition especially for those suffering from dehydrated skin. Besides, it is also safe for normal skin type.
Promising review: "Superb toner! My skin feels much more supple now. It sinks instantly into my dehydrated skin and plumps it up instantly." - Li Ching
---
More: Hydrate Your Skin with these Top 14 Face Moisturisers for Every Skin Type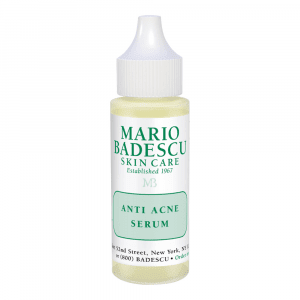 Mario Badescu Anti Acne Serum
RM 107.00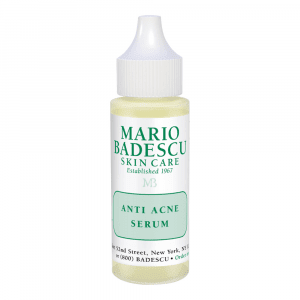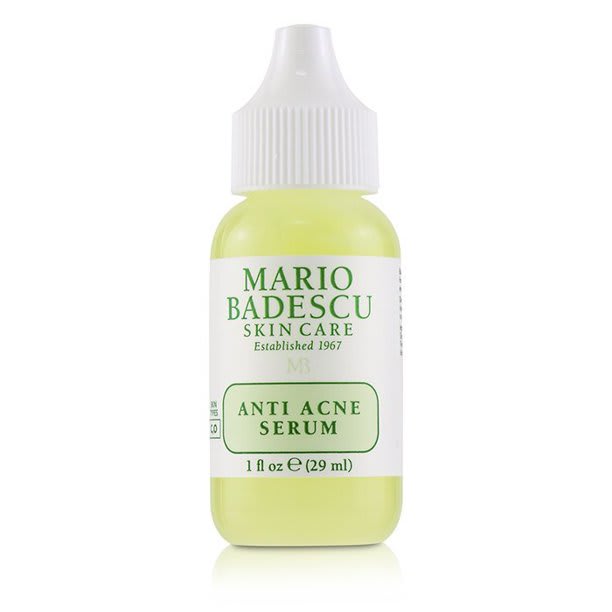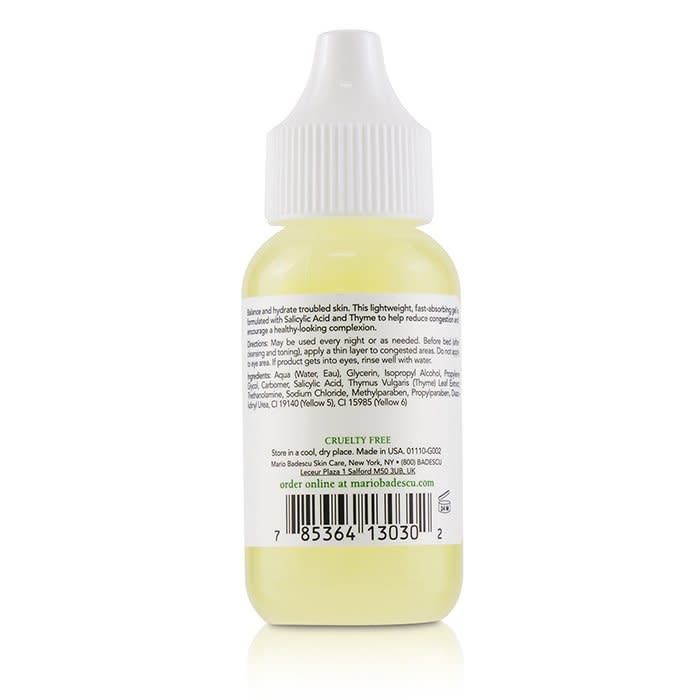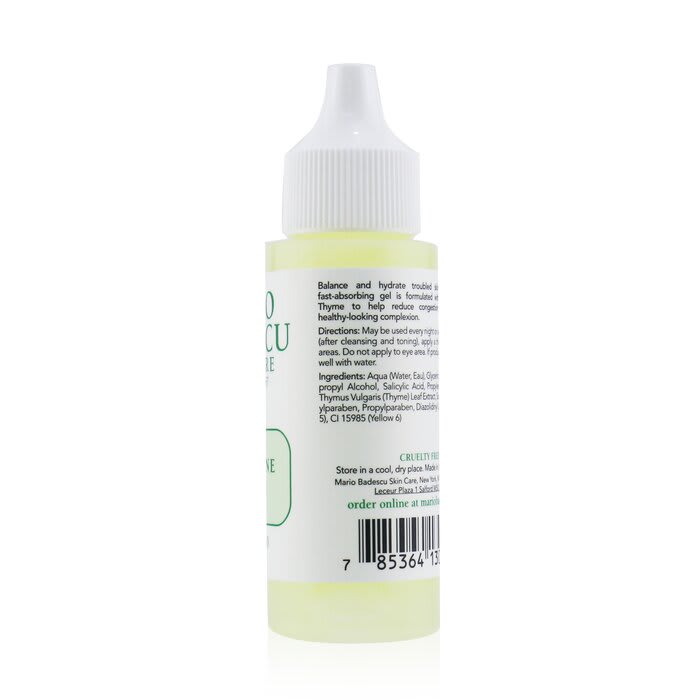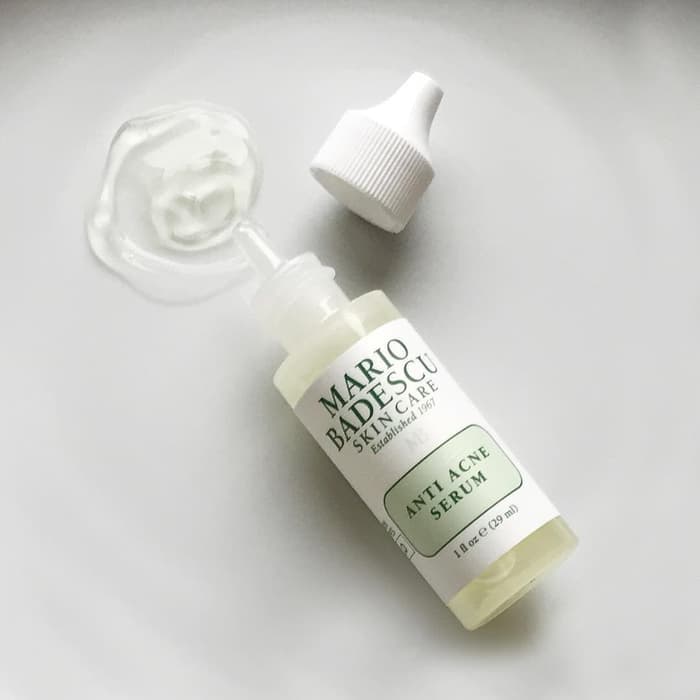 remove_circle
Doesn't absorb easily into the skin
Formulated with Salicylic Acid, this serum is effective to prevent and inhibit bacteria-causing acne. It also calms inflammation and dries up existing breakouts. People with oily skin types will find their skin's sebum production being controlled better with use of this product. However, this also means that those with dry and combination skin types will have to pack on the moisturiser. Despite this, it does not reduce the serum's efficiency in any way!
Promising review: "Cleared my acne within 4 days of application without drying my skin too much. I can usually see a difference within 1 application. This is the serum I will always reach out for when I'm breaking out." - Natasha Sazali
---
More: Get Spot-Free Skin with these Best 11 Serums for Acne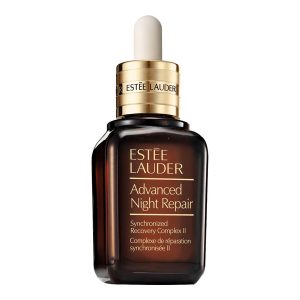 Estée Lauder Advanced Night Repair Synchronized Recovery Complex II
RM 70.00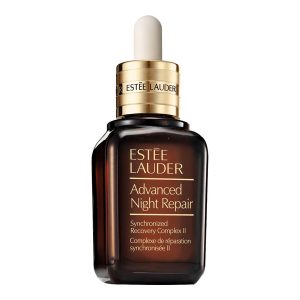 add_circle
Absorbs quickly into the skin
add_circle
Does not leave a sticky residue
add_circle
Soothing even for irritated skin
remove_circle
Some may not like its "grass" small
Why look your age if you can look much younger? This face serum is tested and proven to help reduce the ageing process of the skin. With the exclusive ChronoluxCB™ Technology by Estee Lauder, this serum locks the skin's moisture with the aid of Hyaluronic Acid, one of the main ingredients of the product.
Promising review: "This serum keeps my skin moist and prevents breakouts. (It) also helped (to) even out my skin tone. Possibly the only 'miracle' product I've ever purchased that ACTUALLY works!" - Mia
---
More: 10 Korean Skincare Products to Hydrate Dry and Sensitive Skin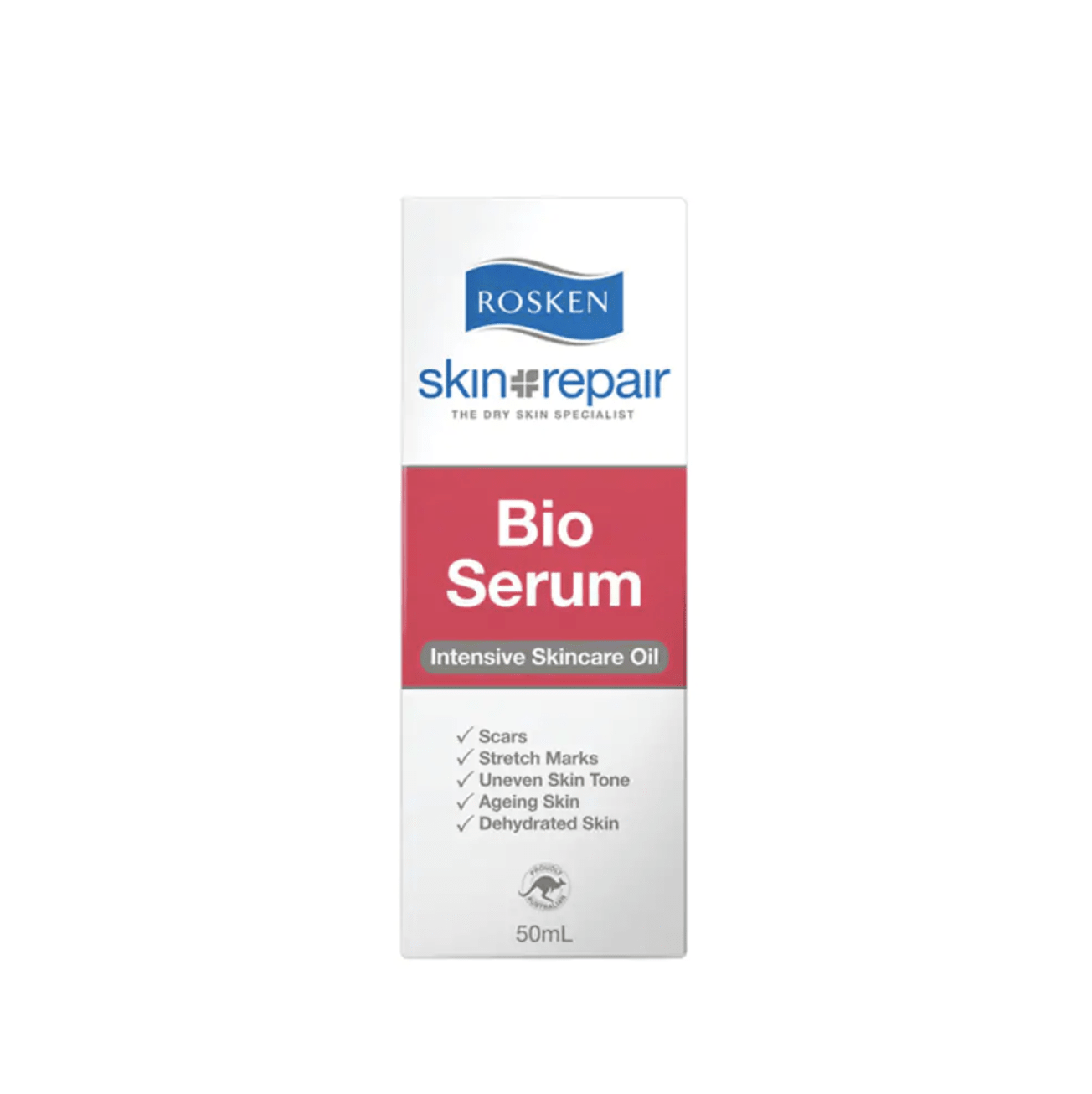 Rosken Bio Serum 50ml
RM 23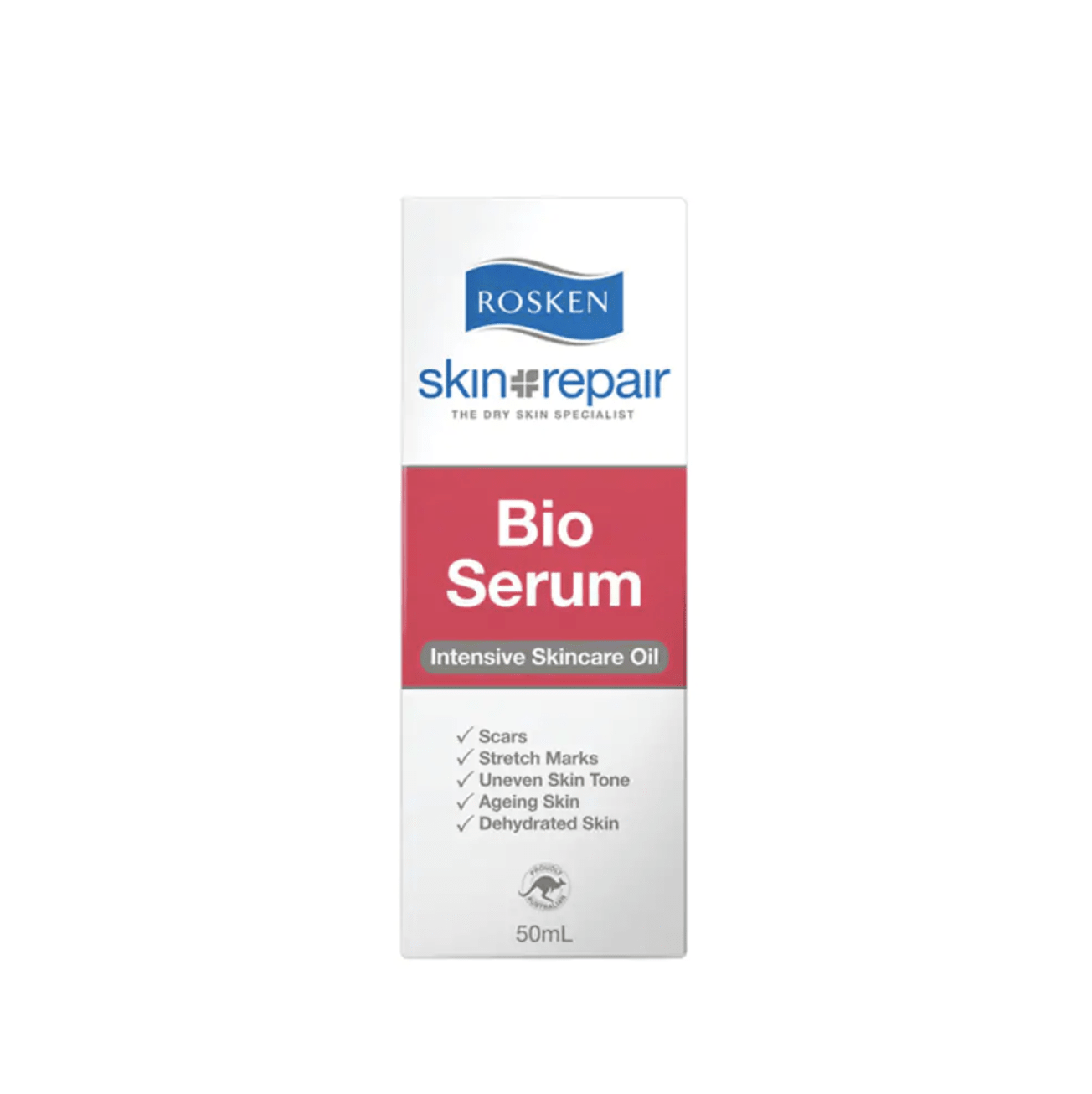 add_circle
Suitable for dry, flaky skin
remove_circle
Might leave an oily residue
It's common for us to have a few scars, stretch marks, and uneven skin tone, especially ageing skin, which we cannot run away from. However, these are mainly caused by very dry skin and worst, sensitive skin.
Get rid of these skin conditions with this serum from Rosken, which absorbs quickly, leaving no grease and trace behind. You can use this serum for both your face and body to get younger, even skin tone.
---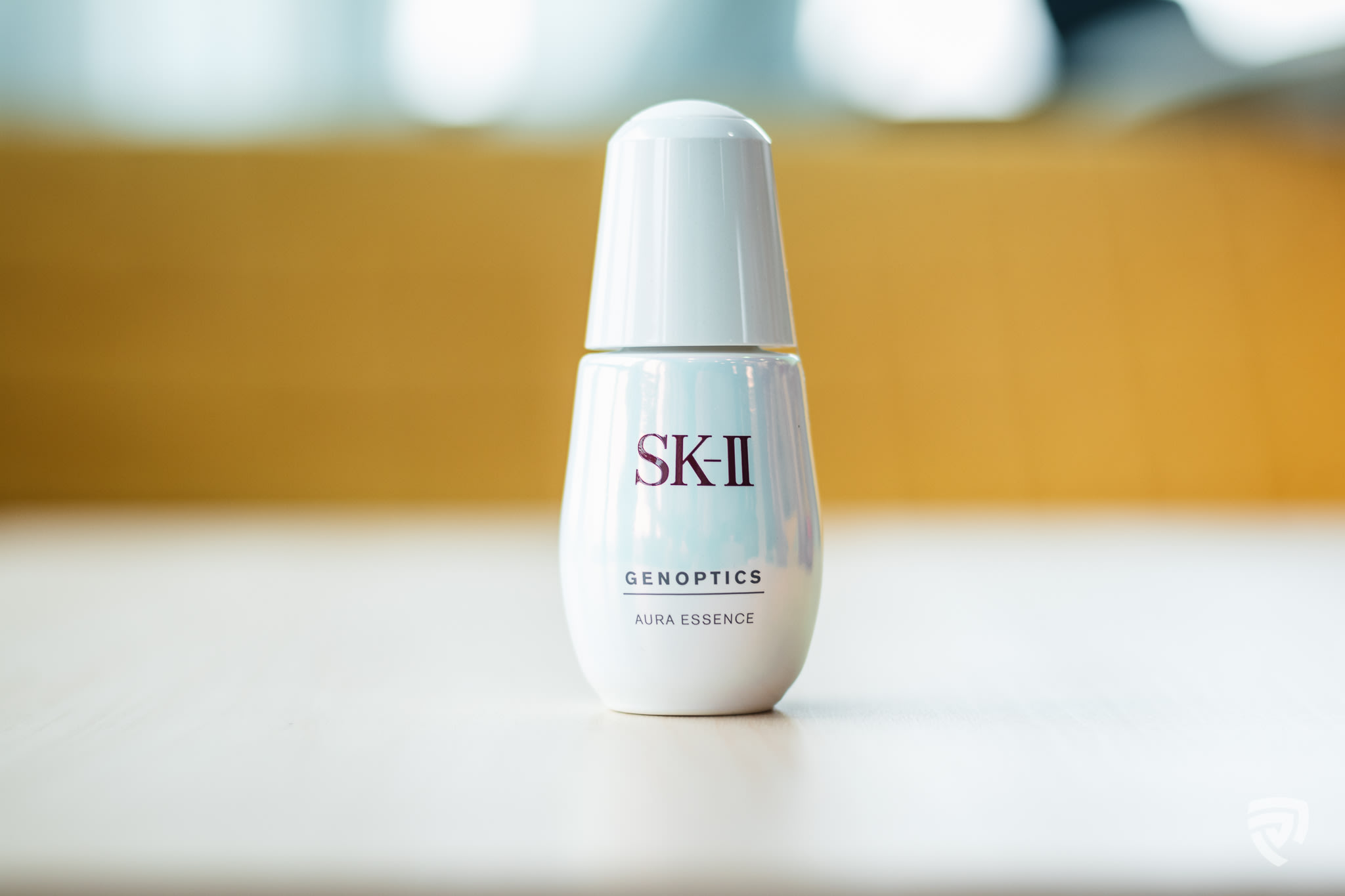 SK-II Genoptics Aura Essence
RM 695.54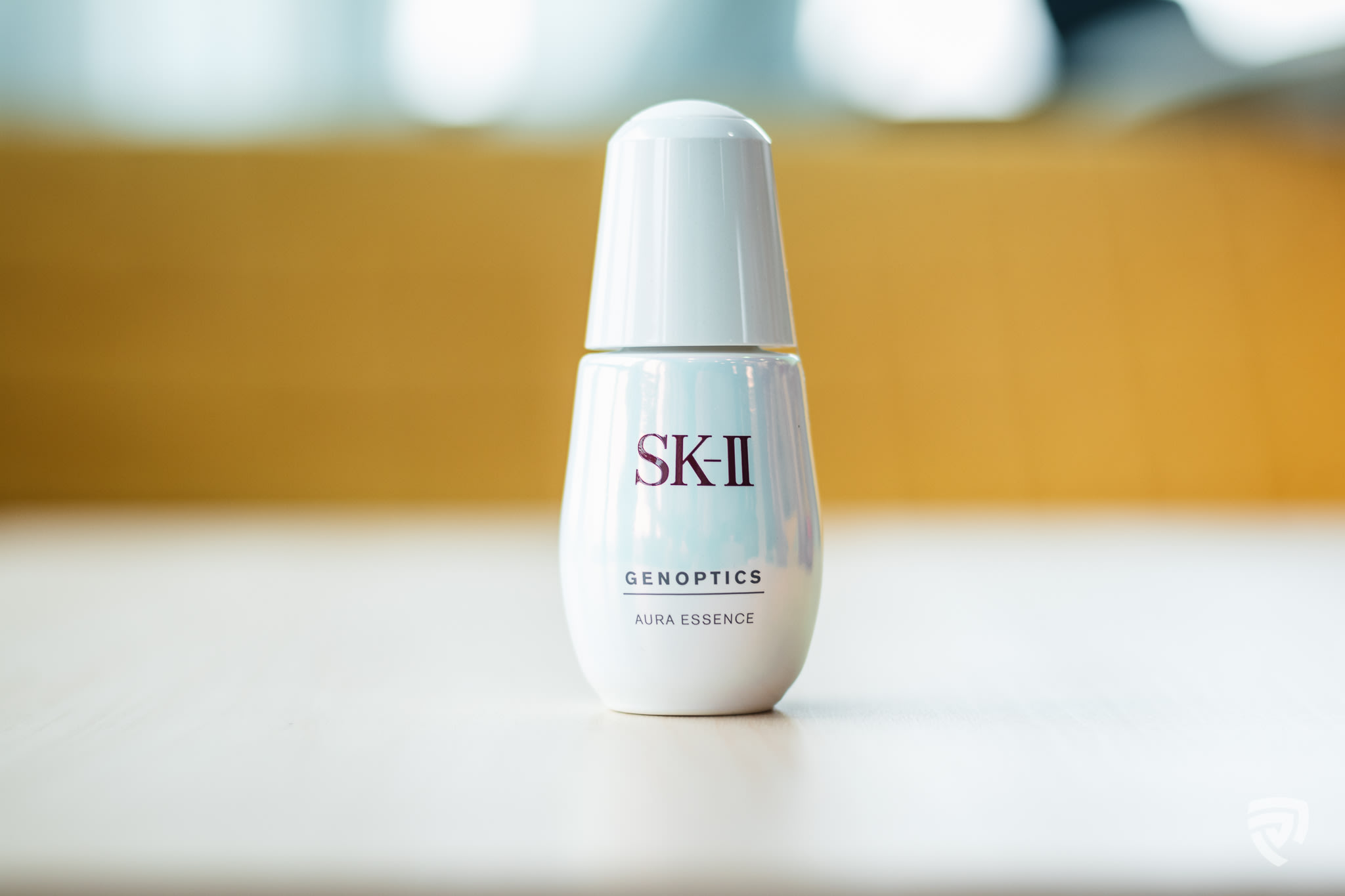 add_circle
Remove stubborn spots
add_circle
Lift skin from dullness
add_circle
Brightness and glow
add_circle
Easy to use auto-fill dropper dispenser
Environment aggressors and pollution can cause our skin to sag, look dull and wear out. This could also lead to premature ageing which we don't want. To counter this issue, using a good serum like SK-II's GenOptics Aura Essence can give your skin that dazzling brightness.
This GenOptics Aura Essence is engineered with SK-II's special PITERA blended with the GenOptics Aura Complex, that works to reduces skin's visible dark spots. It also shallows scars that you could hardly see with the naked eye.
As a result, your skin can achieve the glow and radiant that you normally see on celebrities and beauty gurus.
The bottle is designed with an auto-fill dropper dispenser, which you can carefully yet easily squeeze onto your palms. One full drop is more than enough to nourish your skin.
The texture of the lotion is lightweight and smooth, almost like milk. Hence why it spreads out easily on your skin and can be absorbed quickly.
A serum usually works to target a certain skin issue. So, after cleansing, tone your skin first with a good quality toner to prep your skin for more absorption. Then, apply the GenOptics Aura Essence right after you apply the toner.
Gently massage your skin and neck in an upward position until the product is fully absorbed. Don't forget to lock it all in with a good moisturizer.
---
More: Top 8 Korean Skincare Products to Make You the Fairest One of All
---
How do I choose a face serum?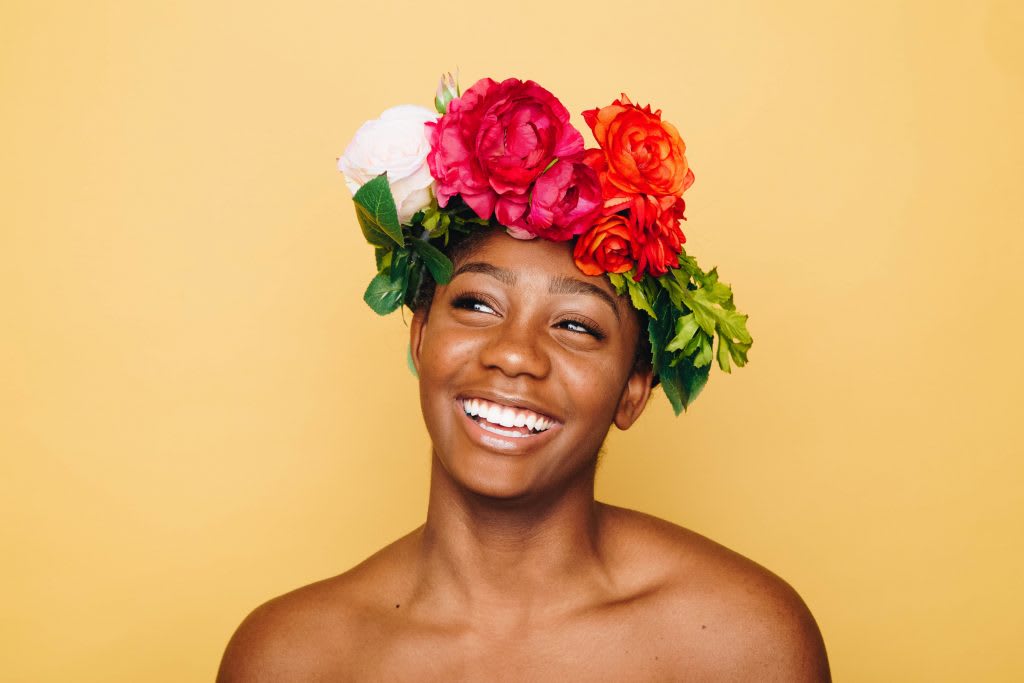 If it's your first time trying out a face serum, you can opt for one with hydrating properties. However, if you are looking to target specific concerns, look for serums with ingredients that work specifically to treat your problem. For instance, if you require more moisture, look for serums with hyaluronic acid. Serums with vitamin C properties are helpful to brighten your complexion, and those with peptides are effective to treat wrinkles.
---
Purchasing serums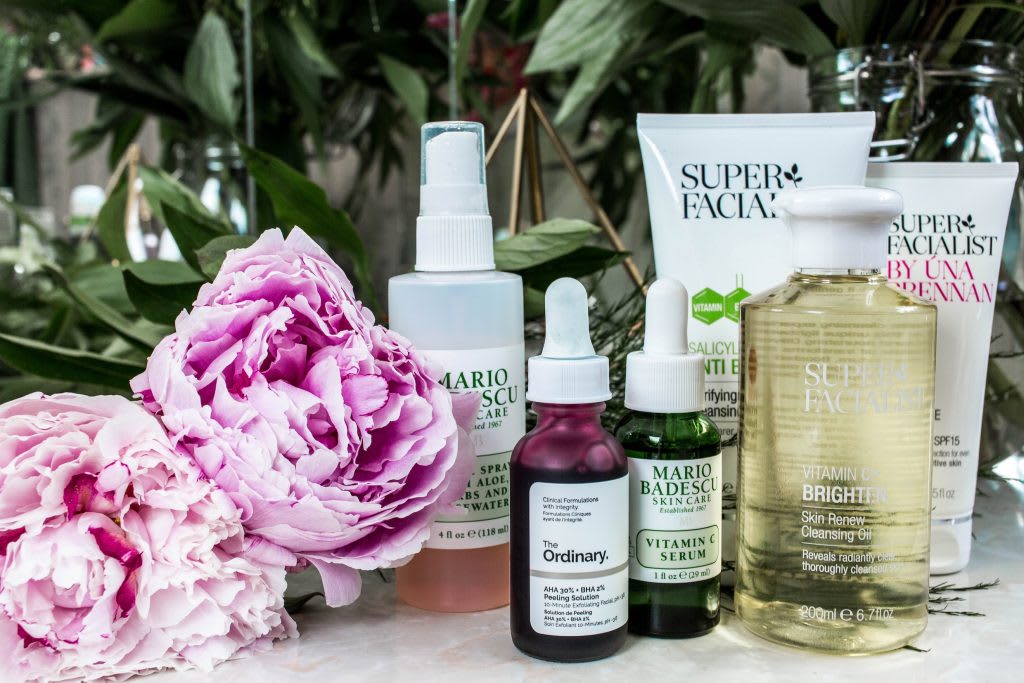 Ideally, you would want to find a serum that has a powerful list of ingredients. However, it is common that the more potent they are, the higher the price might be. Nonetheless, bear in mind to always look for serums with lighter colours first. The clearer they are, the more likely that they are made up of smaller molecules. This ensures that they penetrate easily through the skin's outer layer.
It is also important to know what your skin type is. Water-based serums are better for those with oily skin while those that are oil-based or have a richer texture will be more effective for those with drier skin.
---
Key things to remember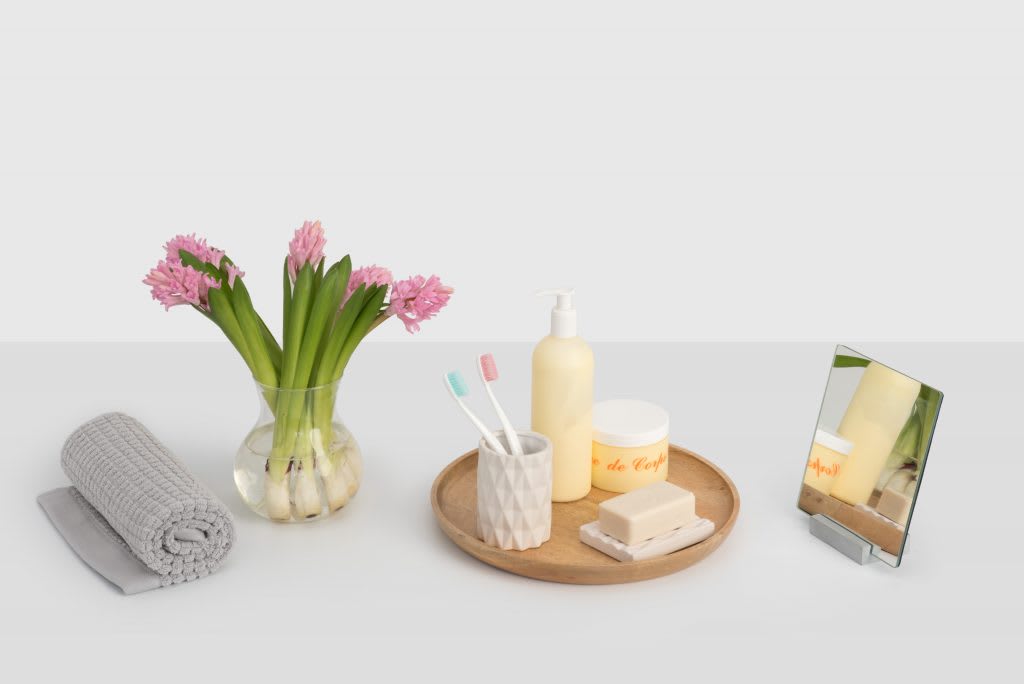 Face serums are a great way to really customise your skincare regime to work to your benefit depending on what you want to achieve. However, remember that not all serums are created in the same way. It is important to be mindful of the ingredients listed.
At the end of the day, skincare is definitely not a one size fits all. Therefore, find out what works for your skin and what does not, and build from there.
Disclaimer: The pricing shown is just a good indication of how much these products are worth. The prices could change based on the e-commerce promotions that are going on. If some of the products are not available, do email us at [email protected] Thank you!