Every shelf of every skincare departmental store is wallowing with bountiful skincare products from assorted brands. The only dilemma you will have to face is deciding the right one to pick to feed your skin's needs. 
This isn't as complex as it sounds. With just one click and you will be able to find a relentless search of varying beauty reviews and skincare choices online to help you make the right choice. The best bet is to always look for the ones that are highly recommended by dermatologists because hey; who knows better than them? 
Besides, forget dermatologists for a second. We've made it easier by listing down some of the best-selling facial creams, serums, oils, moisturizers and sunscreens to squash your skincare dilemmas.
---
What's the Best Skin Care Routine Order?
No matter what you've done or where you came from, whether you're a skincare beginner or a pro, you must do the basic three:
Cleanse
Tone
Moisturise (Use one with SPF during the day/for the morning, and a richer one at night)
From there, you can fill in more products as you wish whether there's any issue you may want to target. With that, here's the right way to do your skincare routine base on product types:
Cleanser
Toner
Ampoule or serum
Essence
Eye cream
Treatment (Like Boosters)
Mask or face oil (For night use only)
Moisturiser (or Night cream before bedtime)
Sunscreen (For day use only)
---
Here are some of the best skin care products available that will suit all skin types.  
19 Best Skincare Product Recommendations in Malaysia
---
FAQ:
- Why is skincare important?
The skin is the largest organ of our body and just like other organs, it requires love and care. This can be easily achieved by proper skincare which includes a good skincare routine and keeping our body healthy by eating clean and getting some sweat out from time to time.
There is a quote that says "look good feel good" which goes to show that healthy-looking skin boosts one's confidence as you are essentially preventing undesirable skin conditions like acne, pigmentation, skin texture and wrinkles.
Skincare helps our skin stay in healthy condition. There are plenty of environmental and endogenous factors that can be harmful to the skin. This is why we do our best to reduce as much risk as possible.
Other than that, skincare allows your skin to appear more youthful. This is extremely important for those who want to age like fine wine and honestly, who doesn't?
As mentioned, skincare provides your skin with ample nutrition which keeps it youthful and radiant.
One can easily prevent skin problems like premature ageing without having to burn a hole in the pocket in an effort to fix them.
---
- The Top 3 Ingredients To Have In Your Skincare Routine
As there are plenty of skincare products in the market, one tends to get easily overwhelmed in questioning the right one to pick. It all comes down to the kind of ingredients that are in these products. With the right ingredients, the particular skincare product will be everyone's holy grail, no matter their skin type. 
There are 3 main ingredients that are vital to have in your skincare routine:
1. Vitamin antioxidants (vitamin C)
Antioxidant vitamin C brightens your skin by preventing the production of brown spots. It corrects prior photodamage and offers coverage against daily stress factors, pollution and UV rays. Vitamin C is best applied in the mornings on a clean face, before the application of any heavy oil-based moisturizers, followed by sun protection.
2. Sunscreen
Most skin damage comes from daily exposure to UV rays. Slathering on a dollop of sunscreen daily, especially in our scorching climate, certainly helps to keep your skin in great shape as well as potentially protect the skin from skin cancers. 
There is a wide range of sunscreens that are available in the market; such as mineral powder, moisturizing ones, and even those that contain hyaluronic acid and niacinamide (vitamin B3).
3. Retinol
Retinols are natural occurring derivatives of vitamin A that work to improve your skin's texture, fine lines and unwanted brown pigmentation. A must-have for anti-ageing skincare routines, Retinols help to regulate skin turnover, increase collagen production and unclog pores.
---
- What's Your Skin Type?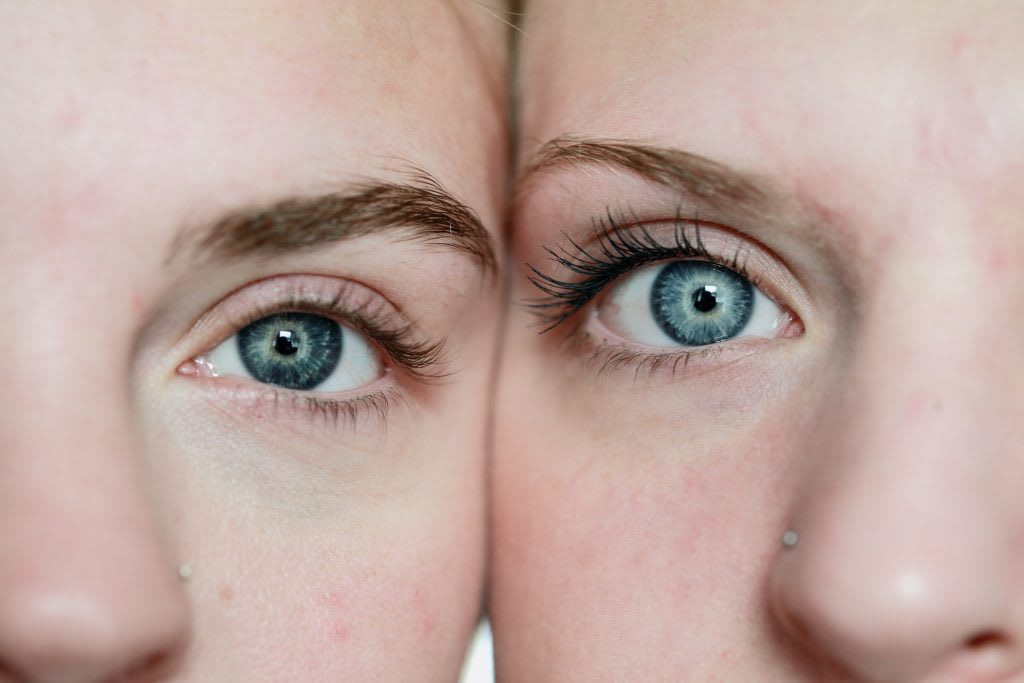 Oftentimes, we get caught up in trends and find ourselves wanting to try the latest products that people are raving about. But buying the correct skincare products starts with knowing what your skin type is. And trust us, this makes a huge difference. Here are the five main skin types, explained:
If your skin is neither dry nor oily, chances are that you have normal skin. Pores are usually small and not easily visible, and your skin tone is generally even, with few blemishes. In the rare cases when your skin is oily or dry to the point that it is flaking, it is also easy to resolve. Additionally, your skin does not exhibit an apparent amount of fine lines and wrinkles, nor does it display excess shine. 
Due to an increase in sebum production, your skin appears greasy and your pores appear larger and more visible. You commonly experience blackheads, whiteheads, pustules and other forms of acne blemishes due to the excess amount of oil that is produced and you find it difficult to make your makeup stay on all day without sliding off.
Your skin is patchy or flaky and you regularly experience tightness in your skin. Your pores are not visible and your skin is easily irritated. You may also be more prone to premature wrinkles. 
The most common skin type - your skin type is a mixture of two kinds of skin type, resulting in dry areas around certain parts of the face, and excessive oil on others. Often, the T-zone is the greasiest part while areas such as your cheeks remain generally dry.
Your skin could display the characteristics of oily, dry or combination skin, yet it is prone to redness and irritation. It is also easily inflamed, causing you to have to be extra cautious about the products that you use. 
---
- How to Choose the Right Products for Your Skin Type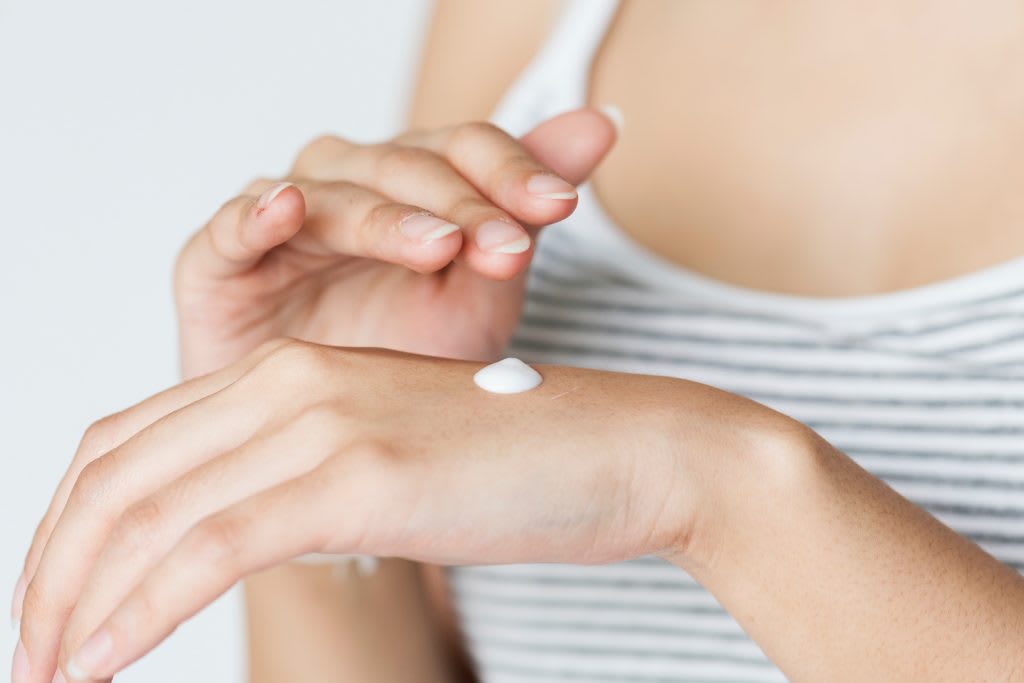 Now that you've identified your skin type, it is important to know which kinds of products would work best for your skin. This is especially so because no matter what skin type you might have, steps such as cleansing, moisturising and wearing sunscreen remains basic steps that ought to be taken. Here are things to take note of when putting together your skincare regimen:
The easiest skin type to maintain, simply avoid products that make your skin feel either excessively greasy or dry. 
Forgoing a moisturiser might actually make your skin oilier. Opt for one that is lightweight and oil-free. Do not immediately settle on products that dry out your skin as these might be harsh. Use products that contain gentle exfoliators and use Salicylic Acid to treat acne.
Cream moisturisers might be better than lotions as they have a higher volume of oil. Avoid harsh ingredients such as benzoyl peroxide that dries out your skin even further and stick to products with moisturising ingredients.
Stick to natural ingredients and products without fragrance. Use heavier products on drier areas, and lightweight ones on your greasy parts. Exfoliate regularly with a gentle exfoliator to unclog pores. 
At this point, we know that it can be slightly daunting to have so much to take into consideration. However, your skin will thank you for it. 
---
Conclusion: Give It Time
Overall, building a skincare regimen is a process that will require lots of trying to know what suits your skin best. But consistency is key. Bear in mind that it generally takes an average of 6 weeks for you to see visible results. So give it time. At the end of the day, there is no quick-fix to getting the skin that you want. 
---
More related recommendations