Expert In This Title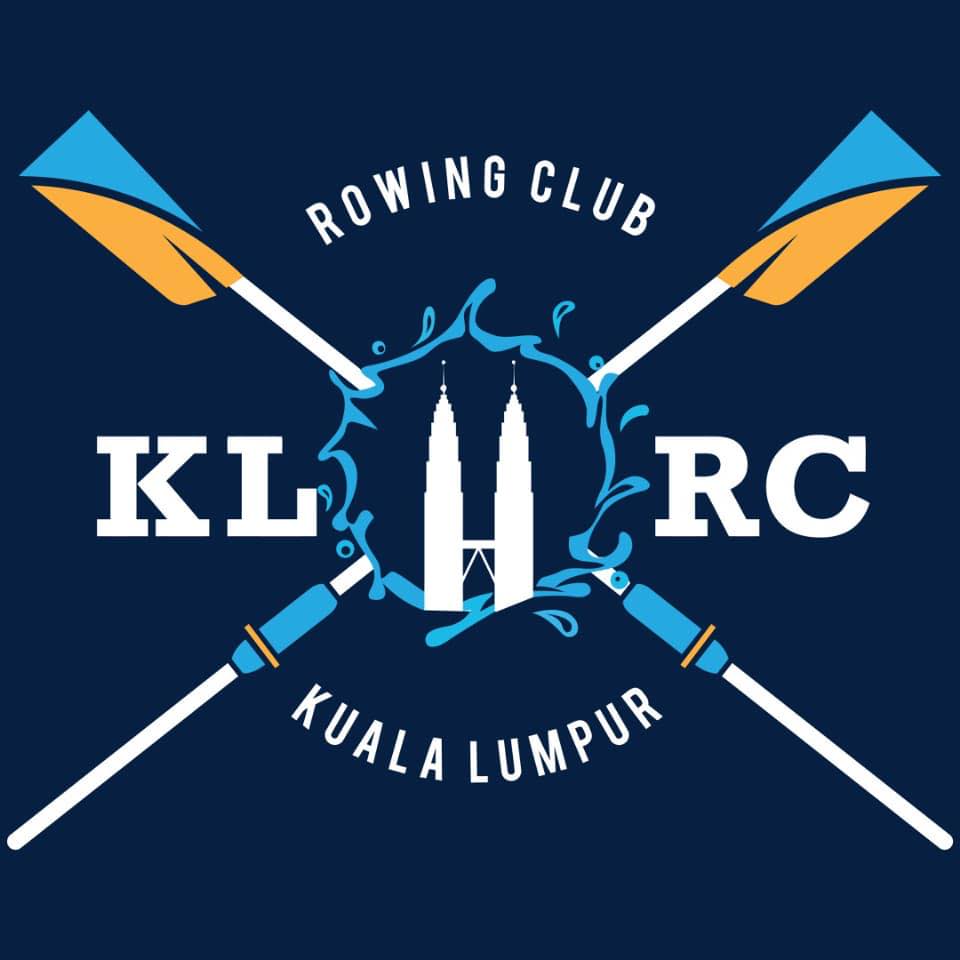 Member of Kuala Lumpur Rowing Club
Ben Stephens
Ben Stephens is an active member of KL Rowing Club (KLRC) and is a coordinator of the Learn to Row Program at KLRC. With years of athletic participation in rowing both in the UK and Malaysia, he aspires to continuously provide awareness on this aerobic and strength conditioning sports.
"Rowing is a low impact workout that reduces stress on joints since it is conducted while sitting. With a rowing machine, you'll get a full-body workout; with your legs, core, back, shoulders and arms, as well as your cardiovascular system engaged. This also means that more calories can be burned while rowing compared to a different workout of the same duration." - Ben Stephens
Home-based workout equipment is all the rage these days. It is just so much easier to hop onto your machine for a quick workout without having to get ready, dress up like you didn't spend the whole day on the couch, don your mask, and travel to the gym or the park. If you want a full-bodied workout without expending too much time on it, a rowing machine is the answer to all your questions – as it targets muscles on your entire body. 
Gyms usually provide rowing machines, and certain boutique gyms even offer rowing classes. However, you can pretty much achieve your daily workout quota by going on Youtube and working out alongside online trainers. Just remember to stay hydrated and maintain good posture to prevent any injury.
Check out our picks of the best rowing machines in Malaysia from brands such as X-Core, Decathlon, and more.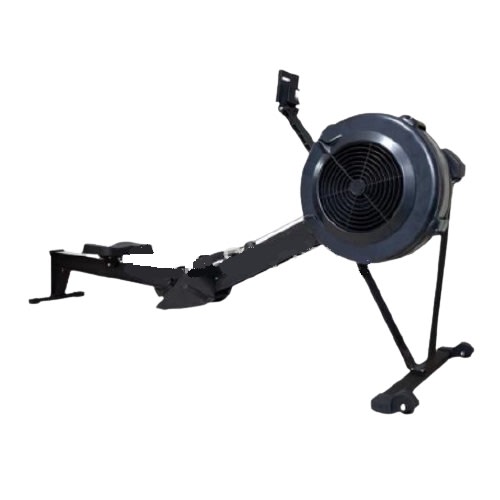 Check Chia Sports Air Rowing Machine price below:
add_circle
Easy to assemble
add_circle
Provides an experience of rowing on water
Why It's Our Top Pick:
"Air rowers are one of the most traditional types of rowing machines, and the most popular choice in gyms. It works on automatic force and speed, meaning that the harder and faster you pull on the handle and kick-off, the bigger the resistance.
Advanced rowers who are practising for competitions should get one for when they are out of the water, as it replicates that experience most closely.
Similar to Concept2 rowers, this air rowing machine by Chia Sports is a cheaper alternative that our expert recommends."
Overview:
Despite it being an air rower, Chia Sports have made the machine quieter. There are 10 levels of tension resistance on the machine, and its frame is made of metal. For storage purposes, the machine can be separated into two parts. The seat is well-padded, with adjustable pedals and non-slip handles. 
Testimonies:
Great for bodyweight and rowing training, the rowing machine also comes with tools for easy assembly. People of all ages can use this machine, as the resistance is adjustable – and it is quiet enough despite its being of air resistance.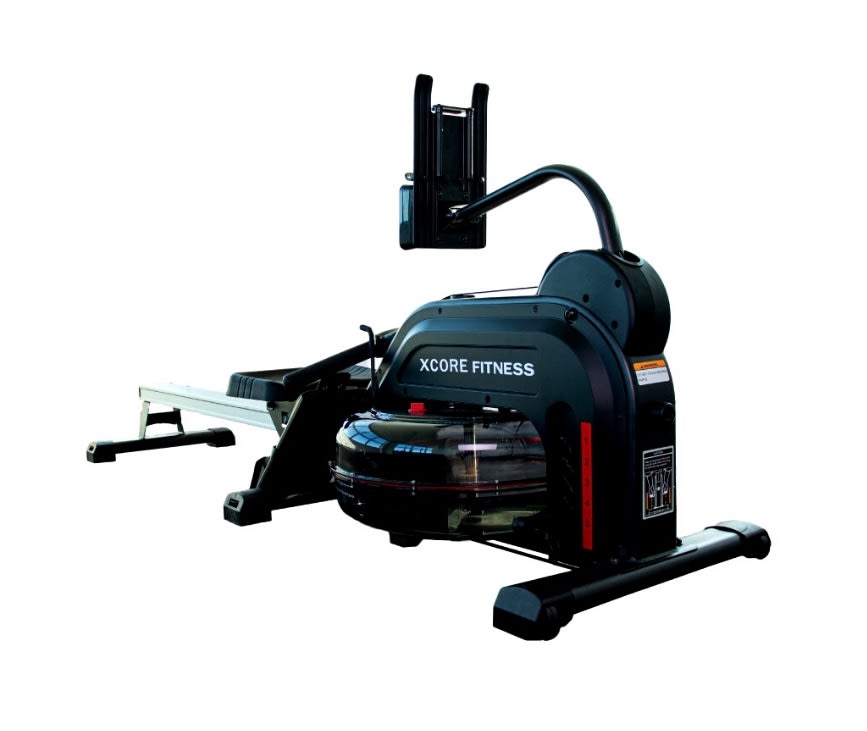 Check X-Core Semi Commercial Water Rowing Machine XC7116 price below:
add_circle
Provides a natural rowing experience
add_circle
Space-conserving
If you are from Malaysia, you may have heard of the annual Dragonboat tournament in Penang. Ever tried your hand at rowing an actual boat? If not, a water rowing machine, otherwise known as water resistance rowing machines, is a good way to start! Though not quite like the real thing, a water rowing machine will produce seamless resistance and train every muscle in your body, just like how it would be if you were to train on the water. 
Overview:
This machine offers a 5-level elastic rope resistance control. The pedals are adjustable, so it is suited for everyone. You can glide the machine from spot to spot as it comes with a transport wheel at the bottom and folds it up when you are not using it. Additionally, the machine is fitted with an LCD console to display your workout data, like distance, strokes, and number of calories burned. 
Testimonies:
Customers find that it is a very good piece of equipment to lose weight with and is suited for the whole family. It is easy to use and space-conserving, while also very easy to move around when you are cleaning the house.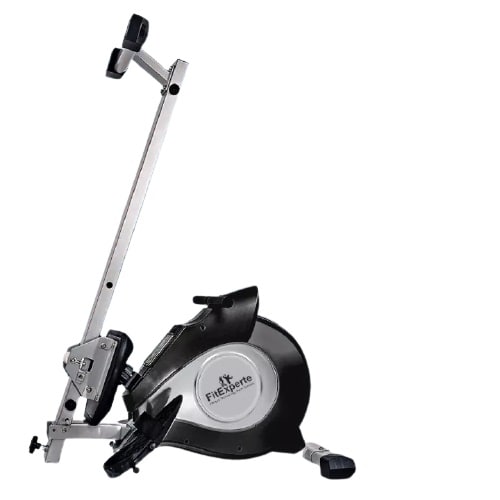 Check BPS FitExperte Rowing Machine price below:
add_circle
Foot support included
As you age, your muscles start to degenerate. This is why even older people should work out to maintain muscle mass and overall cardiovascular health. A rowing machine is good for lower intensity workouts that will not lead to overstraining of your body, and the BPS Fitexperte is marketed to improve posture as well, which will reduce the chance of back pain. 
Overview:
This machine uses magnetic resistance with 8 different levels for you to work on. The design is foldable for storage purposes, and also comes with a transportation wheel for ease of positioning. Progress can be tracked easily with the LCD screen accompanying the machine at the front, and the foot support comes with safety straps so you do not slip off during your routine. 
Testimonies:
At this price, it's an excellent buy for families as even older people can use this machine. The safety features like foot support are a plus, ensuring stability and balance for seniors who may need that additional bit of help.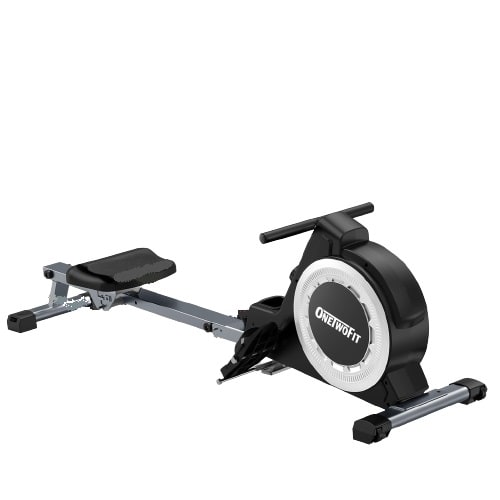 Check OneTwoFit Rowing Machine price below:
remove_circle
Manual can be hard to understand
Magnetic tension systems tend to be quieter when used on rowing systems and are a great addition to your home – allowing you to work out at all times without disturbing your loved ones. The slide rail made of steel also prevents loud noises during a workout, as users can glide seamlessly through it without a hitch. 
Overview:
One of its best qualities is the 16-level magnetic resistance, which means you can be more creative with your workout routine – even jumping on the progressive overload wagon for muscle mass. The flywheel is magnetic, which makes it a smoother pull. You can adjust the pedals for a safer rowing session, and fold up the machine when you are done. 
Testimonies:
Users enthuse about the ease of use and silent nature of the machine. The machine was easy to set up and the simple features are a plus for beginners. Some people complained about the manual that came along with the machine – that it was a bit hard to understand, but ultimately, they did not need it anyway.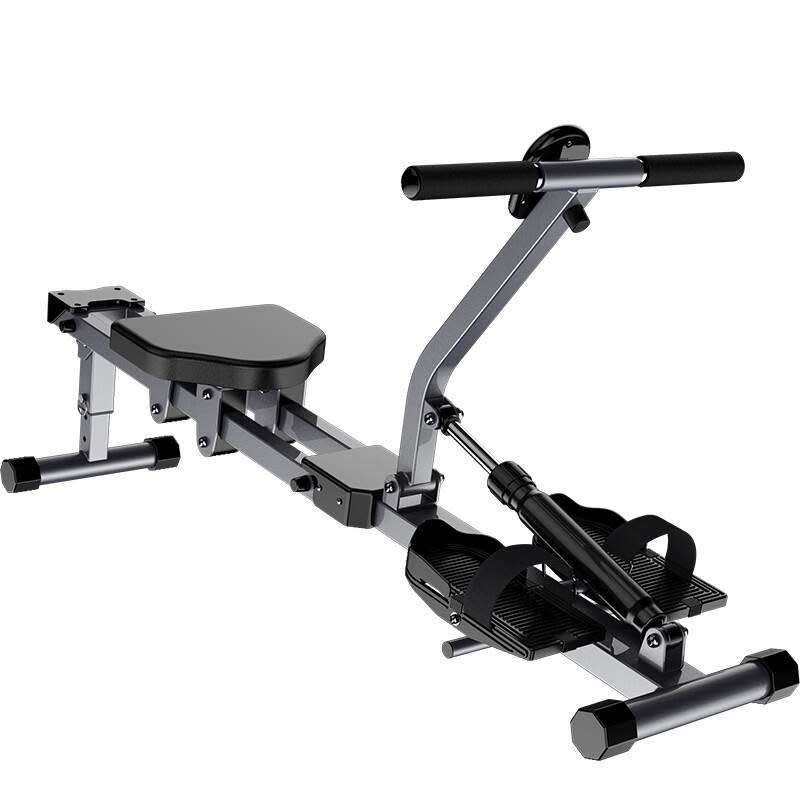 Check DFsports Indoor Adjustable Multi-Purpose Exercise Rowing Resistance Machine price below:
add_circle
Great value for money
add_circle
Equipped with a small LED display
remove_circle
Assembly could be slightly difficult
If you're looking for a basic, budget-friendly rowing machine, then this one's for you. It has all the features that you need, along with an LED display that helps count movement, time and even calories. There are also 12 levels of resistance so you can adjust accordingly to your exercise plan.
Overview:
This no-frills rowing machine isn't fancy but it comes with all the necessary features. The cushioned seat and handles are comfortable and the footrest is rather large with a non-slip base. It requires a bit of work to assemble but in the end, you'll get a sturdy machine that you can safely use in the comfort of your home.
Testimonies:
Most users are satisfied with this rowing machine and its great value. It's a fairly simple machine but it is sturdier than expected, especially given its low price. It's easy to use, doesn't take up much space and it's an overall good deal for those who want a full-body workout at home.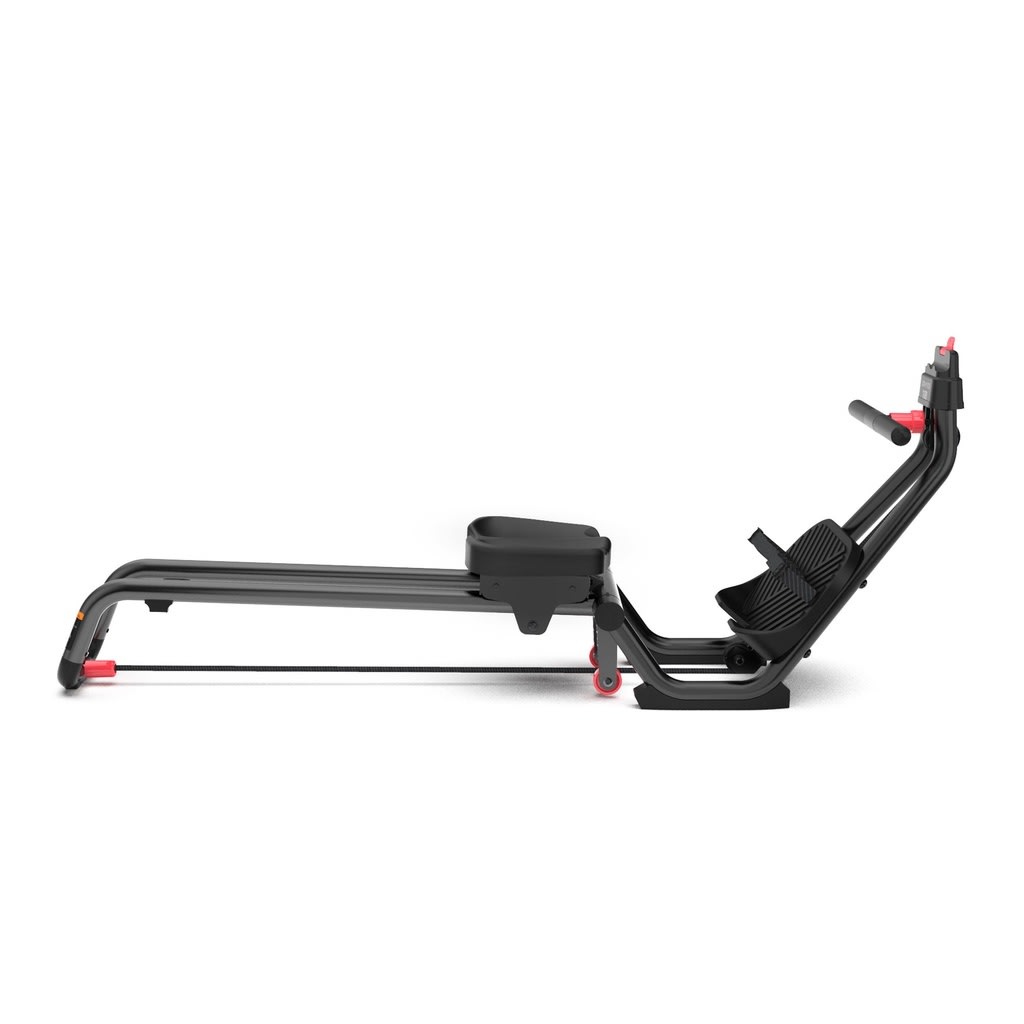 Check Decathlon Domyos Gym Foldable Rowing Machine price below:
add_circle
No assembly required
add_circle
Space-saving design
remove_circle
Slightly pricey
Rowing machines can be pretty bulky…but not this one. This ultra-compact rowing machine is great for small apartments and rooms because it won't take up much space. It works out of the box because there's no assembly required for this machine and when you're done with your workout, just fold it up and put it away.
Overview:
This machine is perfect for small spaces because it's compact and lightweight so you move it around without much hassle. The foldability is another plus and when it's folded, it's about the size of a chair. You can also choose either high or low resistance according to your need just by switching the elastic bands.
Testimonies:
There are tons of praises for this rowing machine and it's easy to see why. It checks off a lot of positive points - it's compact, has a sturdy build and is easy to use. It also doesn't require any assembly, making it great for beginners who just want to start working out.
---
How can rowing machines improve your fitness? 
Rowing machines are an alternative to high-impact cardio. This rowing exercise is suitable even for beginners who are starting their fitness journey, people with pre-existing health issues, and seniors. Many fitness enthusiasts slot rowing classes into their repertoire as a cardio alternative. 
In addition, rowing is not just a form of cardio, but also includes strength training;  muscles throughout your entire body are involved! From the arms and back during the pull and the legs when you push off of the base, and even your core, as you need to maintain a certain controlled tension to ensure that you do not hurt yourself while working out. 
---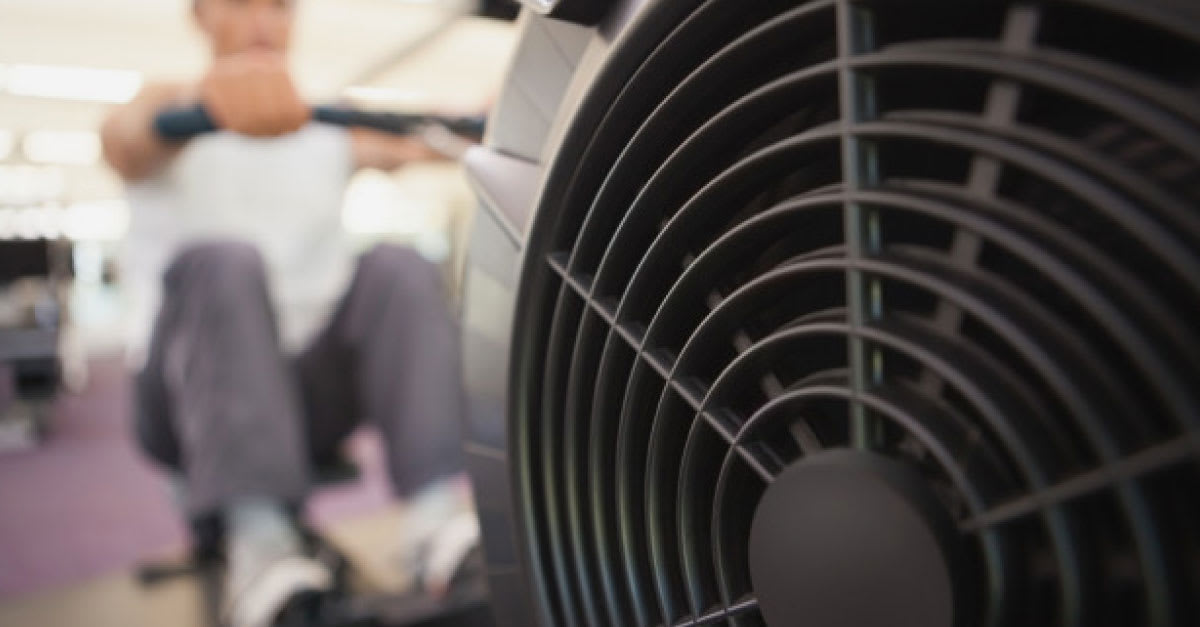 How to pick a rowing machine?
A few factors are involved here, the main ones being the type of resistance you prefer and the storage style of the machine. Most rowing machines come with adjustable resistance levels – so you must choose how many you need in your regime. If you live in an apartment, consider getting a foldable one so that you can save on space. 
The more specific features are embellishments you may be fond of having – a touchscreen, a machine that comes with an app to record your progress, the sound of the flywheel (you may not like the one that comes with the little screechy sounds), and the padding of the seat. The size of the machine, in general, is also important, as you may have a designated spot you want to place the machine in. Make sure you do the appropriate measurements before you make the purchase!
---
How often should I use a rowing machine?
According to Ben, this depends on your goal/training program. If it is the main focus of your training, then 3-4 times per week would be plenty. However, he says that it could also be done just once or twice per week if you incorporate other forms of training as well.
---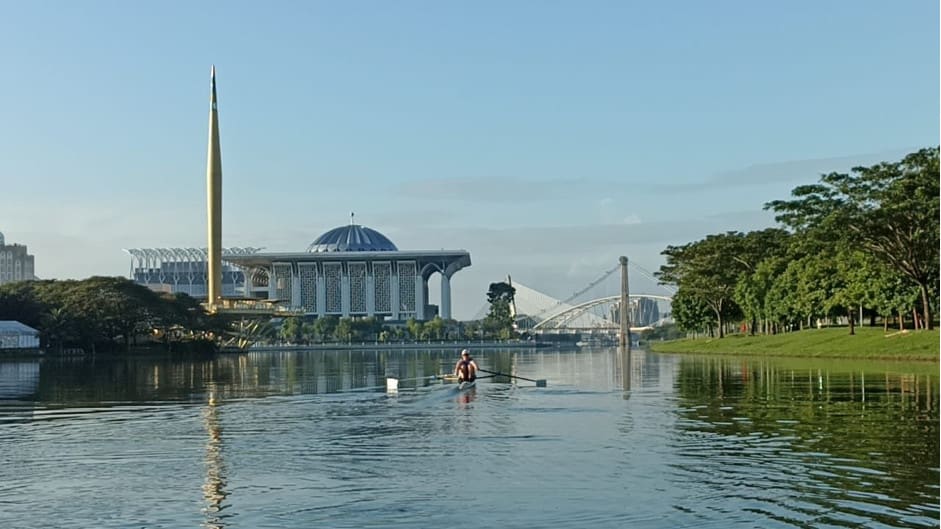 How will the rowing machine change my body?
Training with a rowing machine can be hard for some people, but one thing for sure is, one can see positive changes in their body after some time. The main effects can be seen in your aerobic capacity and muscular endurance. As a full-body exercise, it can burn a lot of calories which can help with fat loss too.
---
View this post on Instagram
What are the features to look for when purchasing a rowing machine?
For the casual rower, Ben believes that the price of the machine and your budget should be the main factor to consider. To him, all rowing machines work similarly (you pull the chord against some sort of resistance).
Personally, Ben has used air and water resistance machines in the past but has always preferred air resistance ones. He likes that the degree of resistance can be adjusted in the latter.
Hence this could be another factor for shoppers to consider too.
---
Do athletes have any specific preferences when it comes to rowers?
Most rowing clubs, high-level athletes and international teams use a brand called Concept2. They are the industry leaders and have a wide range of rowing machines that simulate being on the water more accurately. Concept2 rowers are also used for indoor rowing competitions. Ben recommends this brand.
---
Merrily, merrily, merrily, merrily – life is but a dream. 
Related Articles: