Vibration machines or shaking platforms utilize whole-body vibrations that force your muscles to contract voluntarily. Believe it or not, you can perform workouts such as squats, push-ups, and crunches on these machines while in vibration mode. 
These machines are known to help your muscles work harder, lose body fat and build strength. If you're dreaming of burning calories without performing cardio workouts, these machines require just 10 minutes of your time to give you the results you yearn for.
If that has already piqued your interest, then browse below for a list of vibration machines that we've highlighted to help you attain your fitness goals. 
10 Best Vibration Machines in Malaysia 2023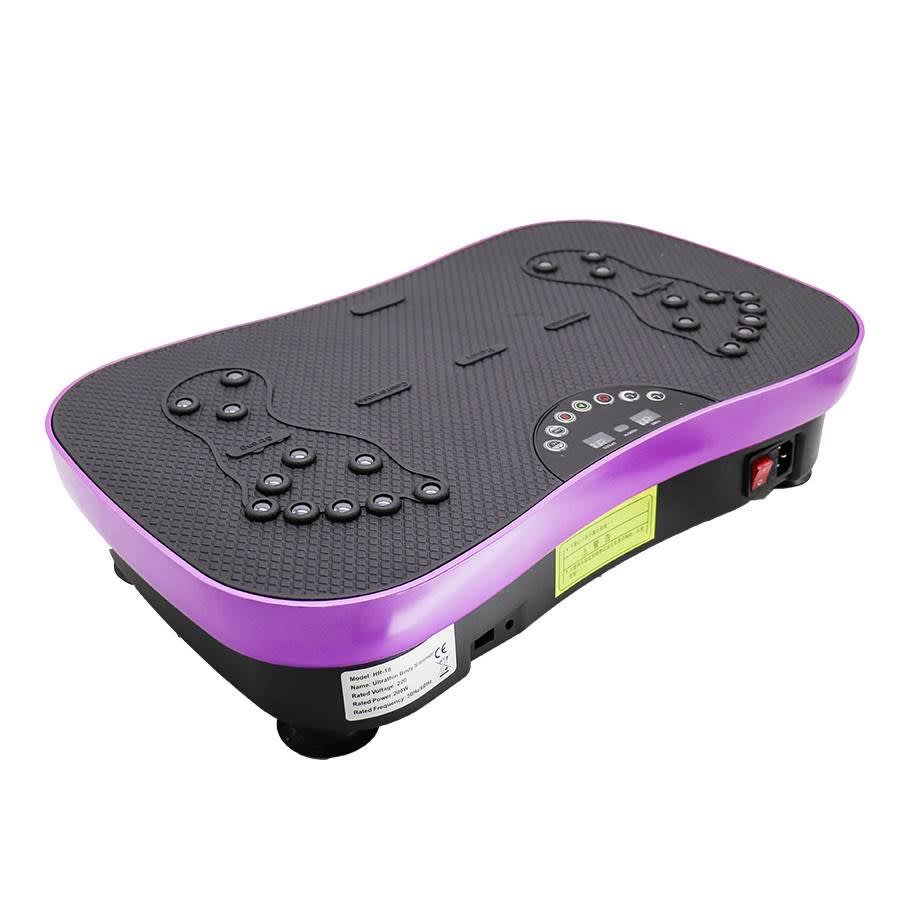 Check Vigor Fitness Slimming Easy Tone Vibration Plate Shaker price below:
add_circle
Easy-to-wipe interface
add_circle
Anti-static and anti-overload
add_circle
Ergonomic design
remove_circle
Not portable
Why it's our top pick? 
Vigor vibration machine offers a straightforward solution to work your entire body to achieve that physique build. It emphasizes both your upper and lower body and core workouts as well as accelerates fat burning and weight loss. Let's not forget that it also improves muscle strength, flexibility, and circulation. 
Overview 
Featuring one of the top exercise equipment on the market, Vigor's Fitness vibration shaker helps you burn 130 calories in 10 minutes. That's equivalent to a 1-hour workout in the gym! You can even adjust its speed up to 99 levels based on your needs. 
With regular use, this vibration machine helps strengthen neuromuscular bones. You can switch its various modes of exercise swiftly through its intelligent control panel. Not only that, its non-slip rubber pedals and firm suction cups at its base, ensure your safety. 
Details  
Has 120 vibration levels

Consists of 99-speed levels

Various exercise programs and modes
Who is this for?  
Great for slimming down and toning your physique, this vibration shaker is what you need. You can easily tone your muscles with the help of the stretching cord. With 10 exercise programs, you'll be working hard to reduce your body fats in no time!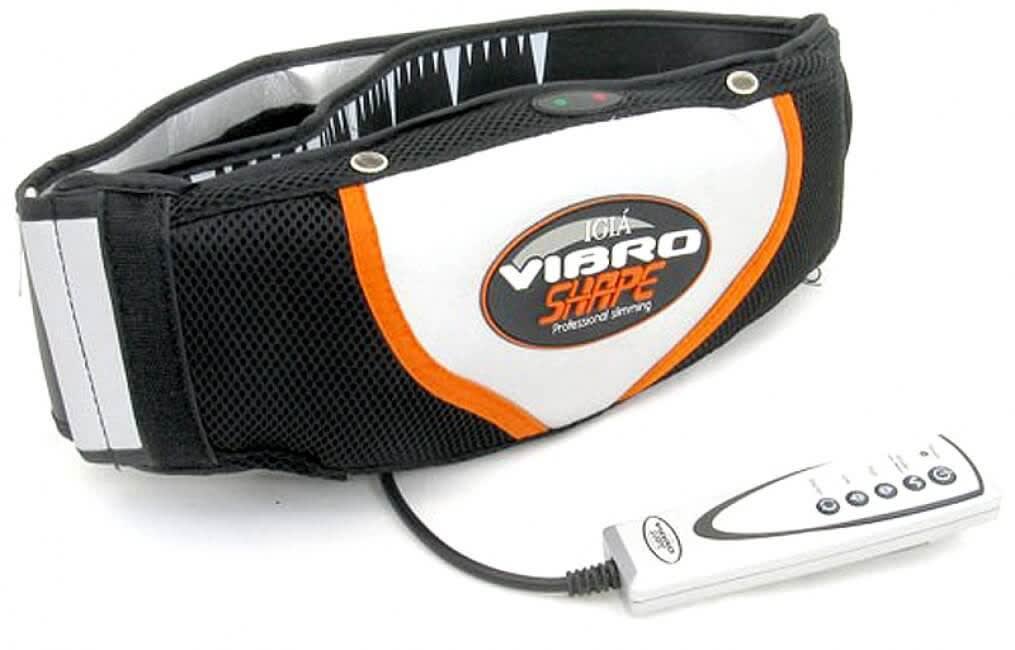 Check Vibro Shape Slimming Belt price below:
add_circle
Flexible bands to fit different sizes
add_circle
Can be used all around the body
Overview
If you're someone who is always on the go and rarely gets the chance to sit down for long, then the Vibro Shape Slimming Belt can be really convenient for you. It can double as a toning belt, as well as a vibration machine to massage different areas of your body, all while you could be in another country.
The Vibro Shape Slimming Belt not only assists in toning your body, it can also promote better digestion and provide relaxation after a long day.
Furthermore, rather than the conventional vibration plate that requires quite a bit of effort to bring around, this machine is easily portable, and can be used on other parts of the body, not just your waist so not only is it convenient to bring around but has a range of versatility.
Details 
Heat diffusion for blood circulation

Body toning

Improves digestion

Assists in slimming
Who this is for?   
The portability and convenience of this machine is good for those who are always traveling, as they can now enjoy the benefits of a vibration machine without having to constantly carry a bulky vibration plate.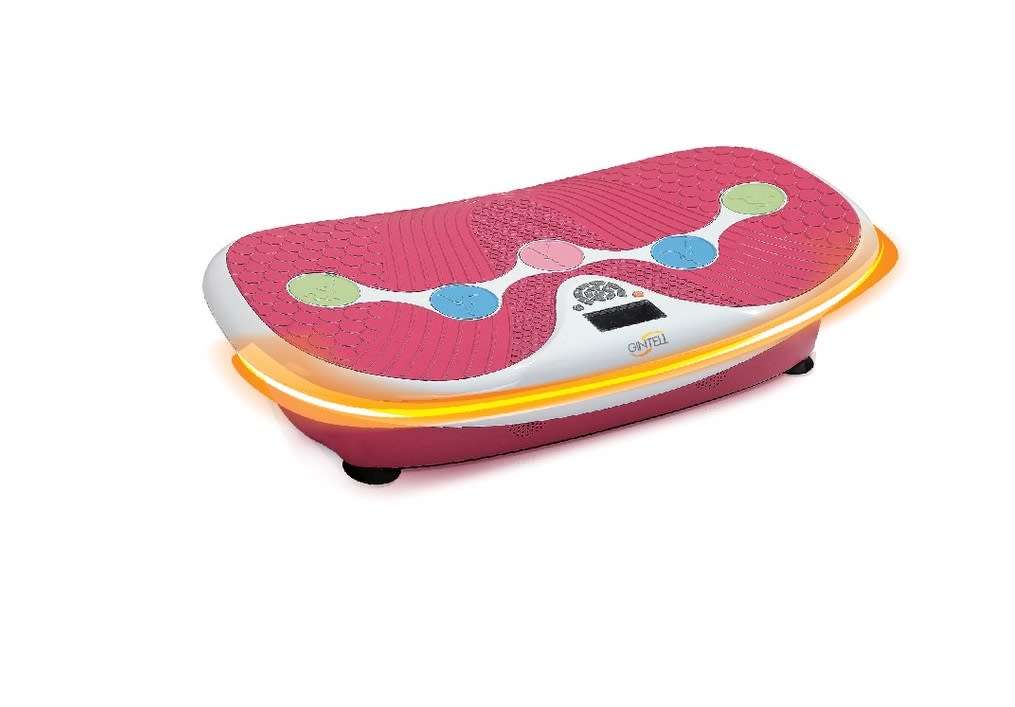 Check GINTELL Dancing Queen Magic Fitness Machine price below:
add_circle
Suitable for various body parts training
Overview 
Is your busy schedule stopping you from heading to the gym? GINTELL's Dancing Queen Magic Fitness Machine has got you covered to loosen your muscles from a hectic work day. With an ergonomic design, its curve shape offers better performance than its traditional vibration machine counterparts that have a flat platform. 
As you stand with legs wide apart, this vibration machine's curved platform creates more power at moving your entire abdomen to an "X-90 degree" vertical movement. Additionally, the curved design too protects your ankles and knee joints. Let's not forget how your spine too will be supported as your position is more relaxed. 
Details 
Works out the entire abdomen 

Provides ankle and knee joint protection 

Supports spine
Who is this for?      
Users praised the convenience of this vibration machine. It helps you lose weight anytime, any place.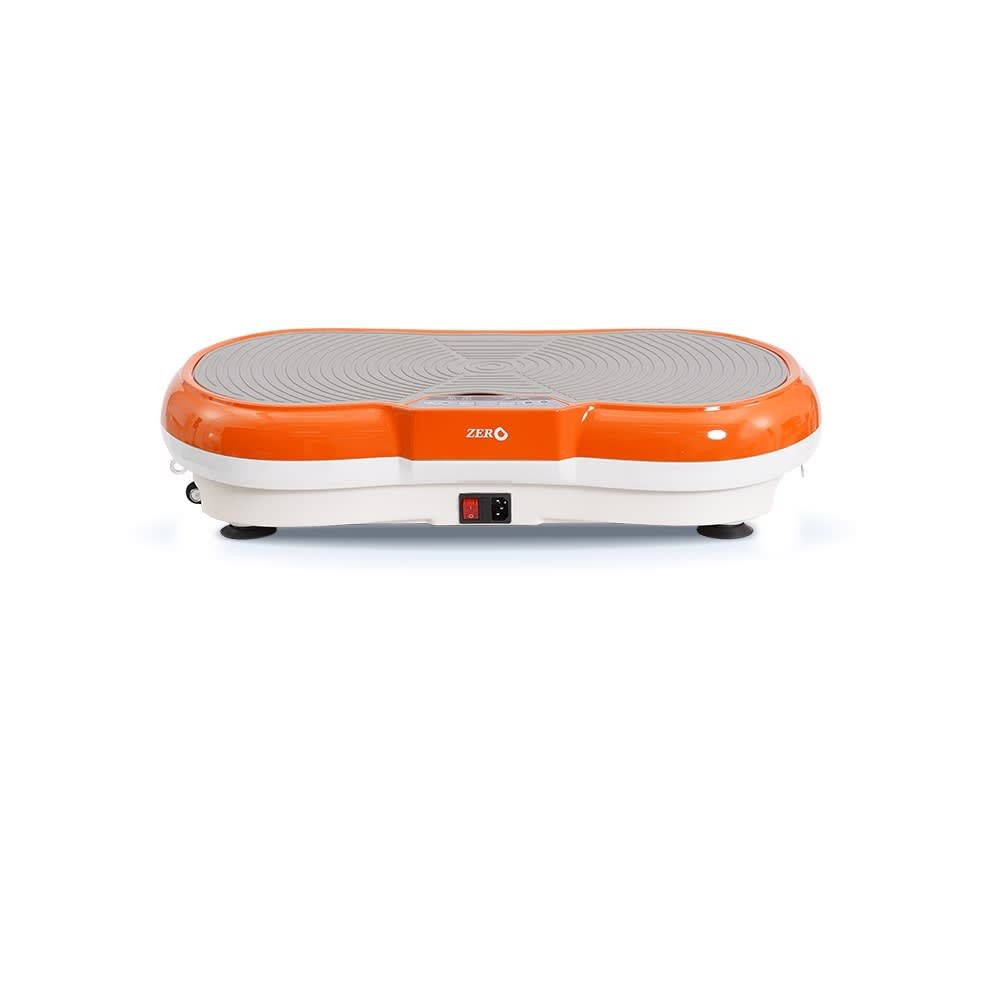 Check Zero Healthcare Slim & Shape Slimmer Vibrating Machine price below:
add_circle
Comes with remote control
add_circle
Reduces cellulite
add_circle
Improves metabolic rates
Overview 
Be it core or full body workouts, Zero's Zero Healthcare Slim & Shape Slimmer Vibrating Machine helps keep your fitness goal interesting and fun! 
Featuring up to 40 levels of vibration speeds, this machine gives you full control of your workouts. Its high-powered vibration accelerates fat burning that accommodates a 120kg maximum weight capacity. 
Not forgetting, its built-in pre-set workout program modes give you the choice to pick among its wide array of workout activities. All this is done on its digital LCD and touch button controls. 
Details 
Has 40 levels of vibration speeds 

Comes with built-in pre-set workout program modes

Equipped with a convenient carrying handle and rolling wheels
Who is this for?  
This vibration machine certainly comes in handy for home use. It comes together with detachable resistance band straps that give you the flexibility of performing versatile routines.  Not only that, its anti-slip surface board guarantees your safety while you do your workout.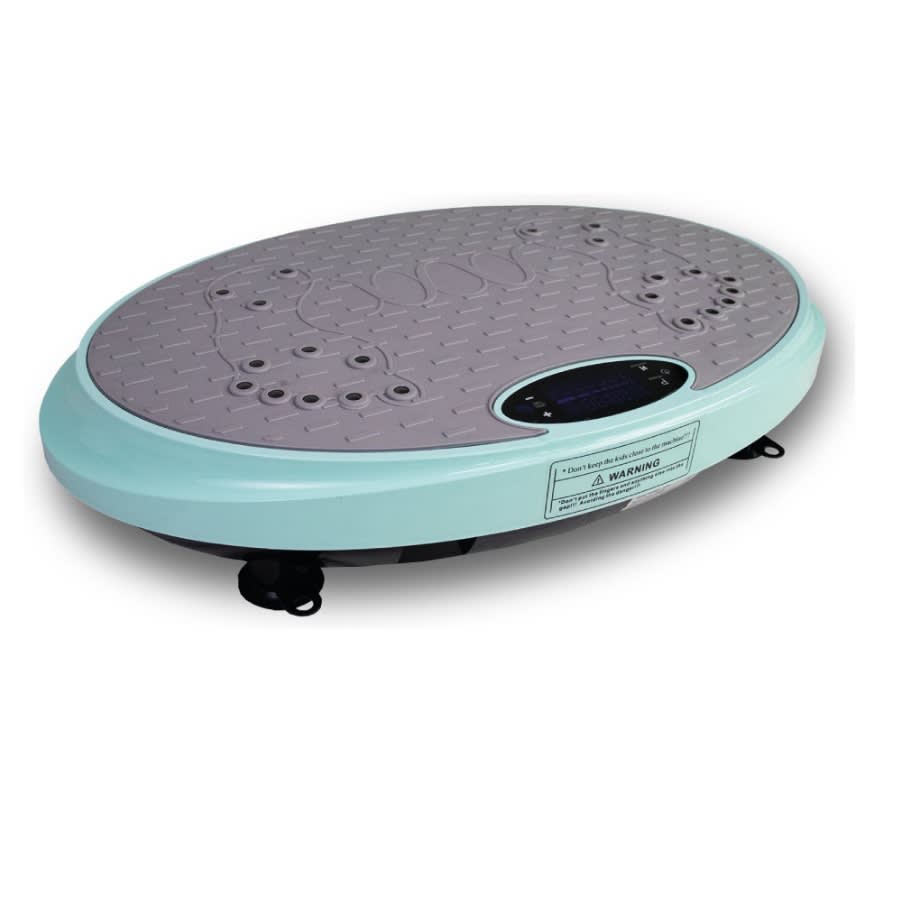 Check eZ Slim Slimming Shaker Vibration Platform eZ Slim price below:
add_circle
Comes with Bluetooth speakers with a touch panel
add_circle
Has 99 vibration speed levels
Overview 
The 3D whole body vibration power plate of eZ Slim's vibration machine helps improve lymphatic drainage and flexibility in the body. It also is effective at inducing healing treatments by alleviating any ailment and relieving core pain. 
The machine's distinct acupressure plate surface is complete with a strong vibration that instils pressure points on your feet, relieving back pain, headache, insomnia, blood circulation, and muscle and joint pain. Additionally, it can help relieve stress, thus, reducing anxiety to give you the complete relaxing experience. 
Details  
Increase bone density

Improves muscle strength  

Works as a foot reflexology  

  
Who is this for?  
Lose weight daily with eZ slims vibration machine. Its powerful vibration stimulates your muscles right from your feet to your head by working the muscle fibres throughout your body. From this, you know that this machine helps you burn fat, boosts balance, and tones your muscles.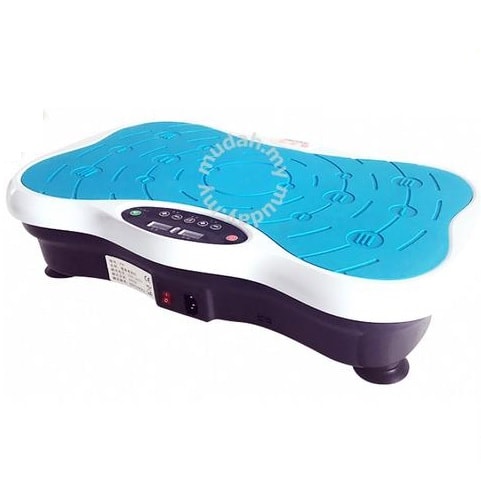 Check Adjustable Vibration Plate Slimming Machine price below:
add_circle
Comes with a remote controller
add_circle
Easy to handle
add_circle
Relieves stress
add_circle
Soothes muscle tension
add_circle
Comes with integrated wheel casters
Overview    
Strengthening our muscles is important in avoiding sedentary body movement that can eventually lead to back pain or arthropathy. This vibration machine consists of a powerful motor that conducts the vibration to be in sync with body movements. This means it causes the same tilting movement of the pelvis as similar to walking. 
In other words, this helps stimulate metabolism and improve blood flow, which in turn helps you achieve a healthy body and mind. 
Details 
Can support a maximum weight of 300kg

Strengthens muscles 

Improves balance and flexibility 

Reduces the appearance of cellulite 
Who is this for?  
One way to shape and tone your body the easiest way is by hopping onto a vibration machine and starting moving all while standing in place. This vibration machine increases your metabolism by accelerating the breakdown of your body fat.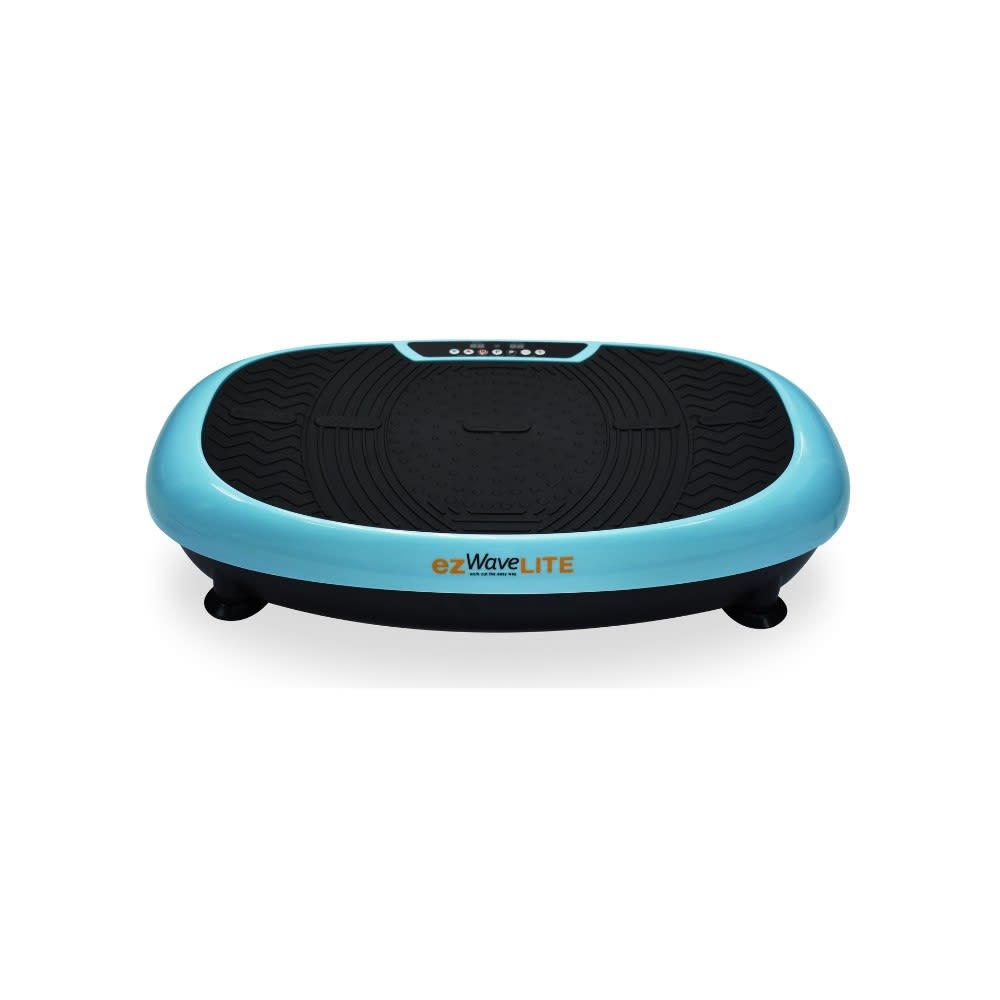 Check Ogawa EzWave Lite Oscillator Vibration price below:
add_circle
1-year warranty
add_circle
Comes with a remote controller and sport rope
add_circle
Shapes buttocks and legs
Overview 
Complete with multiple calorie-burning exercises, OGAWA's EzWave Lite vibration machine helps you lose weight effectively! This machine is designed with narrow simulation rhythm modes that have designated workout modes on each column. The rubber pedal on the platform provides a steady grip as you step on it to perform your workouts.
Besides, the assistance of the resistance cords to maximizes your workouts; its different speed and timer levels too allow you to adjust according to your preference in each exercise mode.  
Details 
Reduces inches on waist and tummy 

Improves metabolism 

Burns fats

Strengthens muscles
Who is this for?  
As the award-winning and globally recognized manufacturer of health and wellness products, OGAWA never fails in presenting yet another innovative tool for keeping your fitness in check. Users praised that they've noticed a remarkable decrease in their weight with the use of this machine.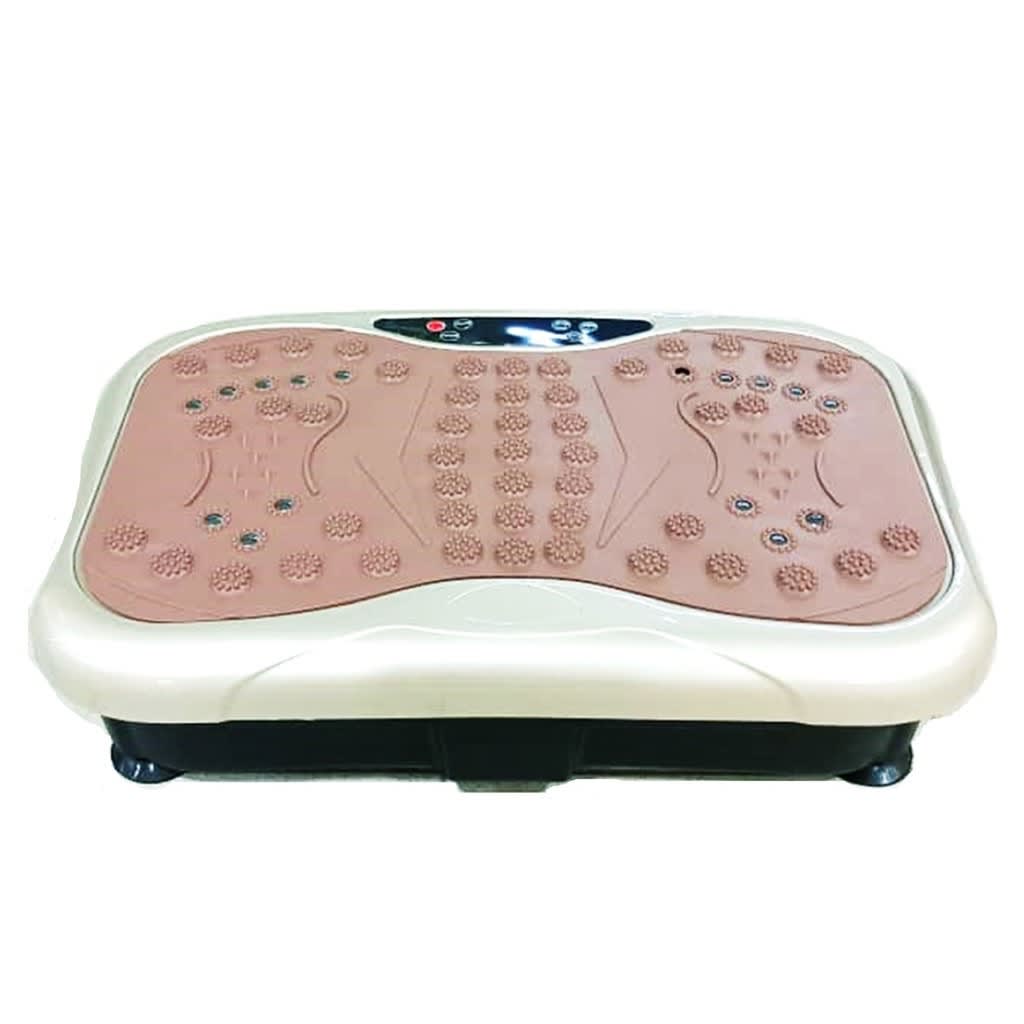 Check Magnetotherapy Whole Body Shaker Vibration Plate Body Shaper price below:
add_circle
Relieves stress
add_circle
Anti-slip surface
add_circle
Comes with a remote control
Overview 
Interesting fact; the use of vibration machine benefits from preventing the deterioration of bones which in other words, prevents osteoporosis. Optimizing a vibration machine such as Magnetotherapy's vibration shaker improves your performance, strength, elasticity, coordination, and endurance in just one step! 
It's powered by a powerful motor that vibrates the platform by synchronizing it to the movement of your pelvis as you would when you walk. As a result, the increased repetitions eventually cause an improved metabolism and increased blood flow. 
Details   
Increases metabolism that accelerates the breakdown of fat 

Strengthens muscles 

Improves balance and flexibility 

Has up to 99 vibration speed controls
Who is this for?  
This vibration shaker is built with magnet controls embedded on its platform which offers Magnetotherapy. This applies magnetic fields that help relieve pain and accelerate the body's healing process. 
To add, its 3D Intelligent Control Vibration zone allows you to adjust the distance between your feet to alternate the intensity of the different exercise modes; running, jogging, and walking.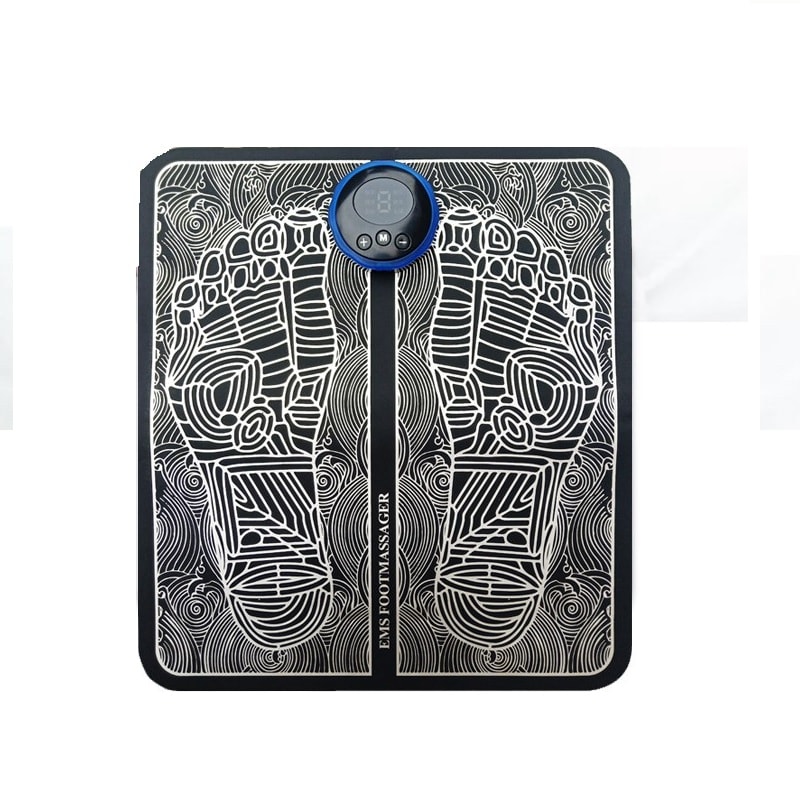 Check EMS Leg Reshaping Foot Massager price below:
add_circle
6 selective modes
add_circle
10 intensity levels
add_circle
USB-chargeable
Overview 
Do your legs often give you cramps when walking or standing too much? Consider this leg vibration massager as your new best friend! It utilizes Electrical Muscle Stimulation (EMS) technology that elicits muscle contraction with the use of electric impulses. Did you know that EMS has been proven to be as effective as a proactive tool for muscle strengthening? 
By applying a low-frequency pulse, the heat conduction technology stimulates your foot and leg muscles, promotes blood circulation, and thus, helps relax your feet and legs. 
Details  
Strengthens muscles 

Increases blood circulation

Relaxes muscles 
Who is this for? 
Imagine having your feet massaged after a long day at work. Sounds good, right? But wouldn't it feel even better if you could have a portable massager that massages your feet anytime? 
The EMS leg reshaping foot massager releases pulses that penetrate the cortex and stimulate the subcortical nerve lines. This then allows your muscles to voluntarily contract and relax hence, removing fatigue and promoting a good night's slumber.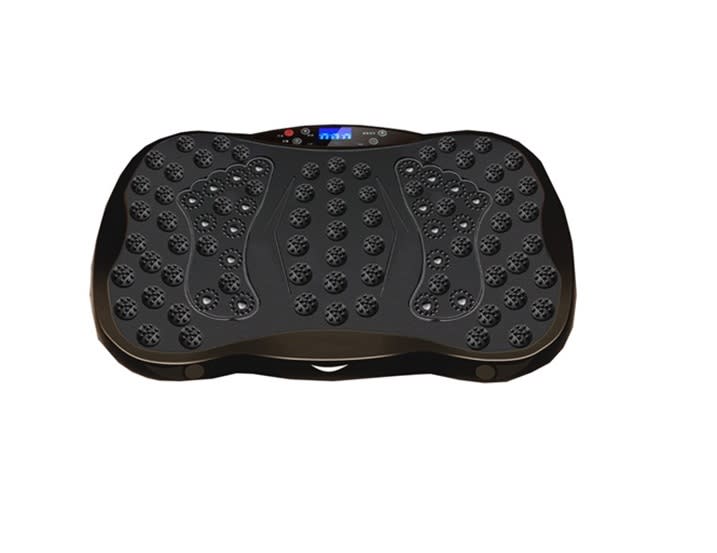 Check Mini Slimming Ultrathin Vibration Plate price below:
add_circle
Comes with a remote control
add_circle
Has 3 modes for the step board (walking, jogging and running)
add_circle
Comes with a detachable rope handle for additional workout styles
Overview
If you're looking for a vibration machine that you can use in the comfort of your own home, get this one. It has up to 99 vibration speeds so you can choose the one that fits you the most and you can also simulate walking, jogging and running on this machine.
You can also work out your arms with this machine and there is also a remote control so you don't have to keep reaching down to switch the modes. It's also pretty quiet so you can use this machine at night or in the early morning.
Details
Has 99 vibration speed levels

Comes with remote control and rope handles

Super-GRIP rubber step board to prevent slipperiness

Supports up to 200kg
Who is this for?
Working out at home has never been easier! All you need to do is pull out this vibration machine, place it on the floor and just turn it on. You can use it while you're watching the television and if you need to switch to another mode, you can just use the remote control.
FAQ: 
- Do Vibration Machines Make You Lose Weight?
Vibration machines are beneficial by offering a full-body vibration that has some fitness and health benefits. As it vibrates, it releases energy into your body, encouraging your muscles to contract and relax multiple times per second. 
Enthusiasts explained that fulfilling a whole-body vibration 15 minutes each day, 3 times a week may aid in weight loss and promotes fat burn. Not only that, but it also improves flexibility, enhances blood flow, reduces muscle soreness, builds body strength, and decreases stress hormones.
- What Are The Benefits Of Vibration Machines?
Stronger bones
Your muscles contract one or two times per second when you engage in typical kinds of exercise. Muscle contractions on a vibration machine range from 30 to 50 times per second.
Vibration machine training helps you strengthen muscles and build more muscular tissue by working on up to 90% of your muscle fibres, in contrast to other kinds of exercise that only target approximately 40% of your muscle fibres. This results in greater strength and improved muscular density.
Heightens metabolism
Incorporating a vibration machine into your lifestyle increases your metabolism just like any other kind of exercise. Your blood circulation will increase as your muscles become stronger and utilise fuel more effectively, giving you more energy.
Your metabolism will accelerate as a result of these factors encouraging your body to burn fat and calories from food more quickly. You will burn more fat when your metabolism picks up, even if you aren't exercising.
Reduces stress and increases serotonin levels
Your body will create more human growth hormone when you use a vibration machine, and this hormone aids in the repair and regeneration of worn-out muscles, bones, and other tissues. Additionally, your body will create less cortisol, the hormone that causes emotions of tension and worry, and more serotonin, the hormone that promotes feelings of happiness and well-being.
Related articles