Our perspective of foot massagers or any form of massaging device is probably that they are for older people (we have all seen those massage chair ads on TV, right?). That is not the case, however, as everyone should get a foot massager. We are on our feet most of the time, and our legs are a very important asset. It only makes sense to take good care of it. 
Massaging our legs will help to alleviate any pain and release fluid caused by inflammation, which can occur when we play sports, walk, or stand for long hours. These conditions can occur to people of all ages so a foot massager is a great investment for the whole family.
Disclaimer: if you have pre-existing health conditions like an injury or pregnancy, do consult your doctor before you use foot massagers.
---
Top 10 Foot Massagers in Malaysia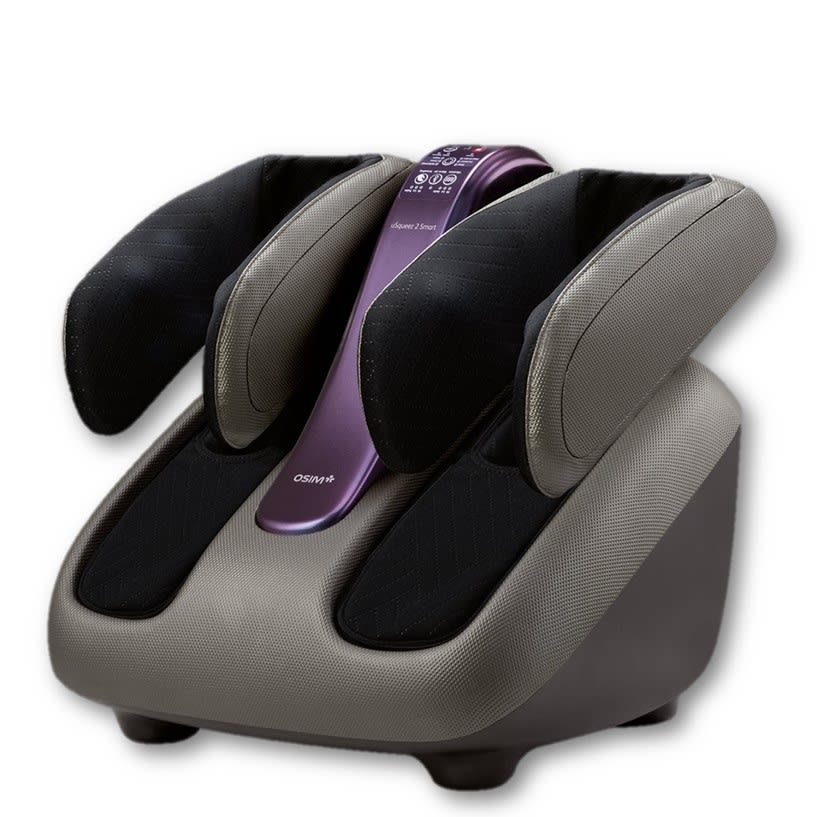 Check OSIM uSqueez 2 Smart Leg Massager price below:
add_circle
5 different massage routines
add_circle
Can be controlled with an app
Why It's Our Top Pick: 
Feeling like you want a different type of massage today? Or are you sharing the massager with your family who may have other needs? Osim's uSqueez 2 comes with an app that lets you personalize your massage sessions on your machine with a HarmonySync program. The program enables you to mix and match your sessions if you also have other massagers from Osim, like the uJolly 2 Smart. Additionally, it also comes with 5 different massage choices for all your massaging needs!
Features:
This massager comes with its app for you to control the massage routine you desire. The five different massages include kneading, acupressure, reflex rollers, warm air, and vibration – all in one. It also includes up to 158° of adjustment of 5 different positions to cover your feet up to your calves. 
Testimonies:
People love that the product can be synchronized with other massagers from Osim as it means that they can buy one massager first, and opt to buy another at a later date without having to use two different remote settings. The versatility in massage routines is perfect for the whole family.
Check GINTELL G-Beetle EZ Foot Massager price below:
add_circle
Feels like an actual foot massage
Shiatsu is a Japanese massage technique whereupon the masseuse utilizes their palm and fingers to target acupressure points. This technique is used to promote circulation on one's body, relieve stress and pain, and essentially allow your energy flow – or 'qi' to flow smoothly. One of our body's acupressure points is the soles of our feet, and this massager focuses on that area with the 3D guasa and Shiatsu methods. 
Features:
The massager uses an air acupressure system and comes with a heat function. There are three auto programmes, and a time set for you to keep track of your session without having to think too much about it. 
Testimonies:
Users of the massager are extremely pleased with their purchase, and some even likened the massage method to that provided by an actual masseuse. The machine is light and portable,  a favourite amongst the elderly as it helps with the reactivation of circulation.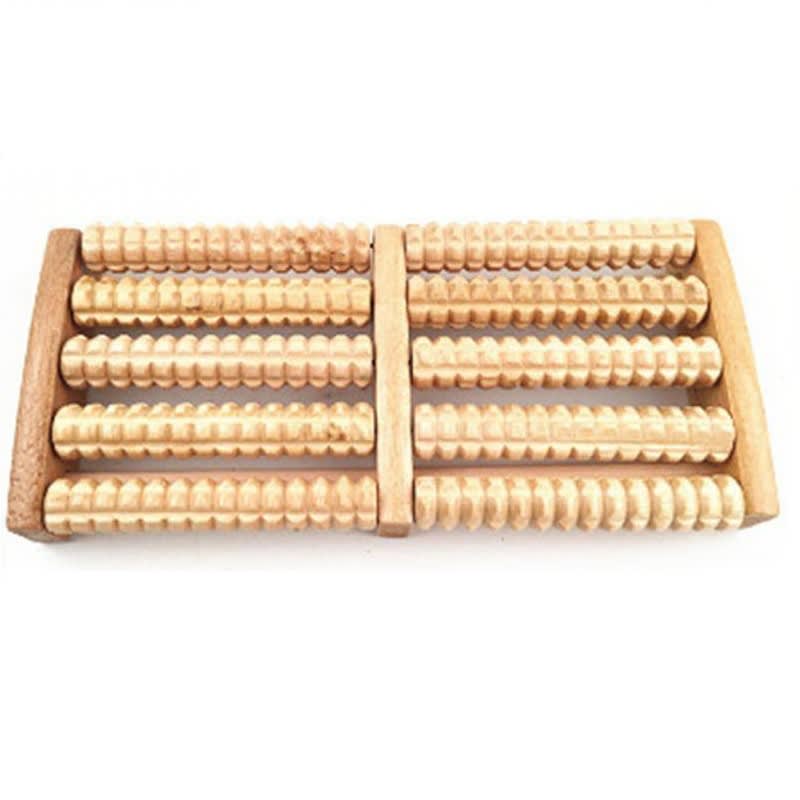 Check Wooden Foot Massager price below:
add_circle
Very affordable
add_circle
Incorporates some exercise into the massage
On a budget? We got you. You don't need to spend hundreds and thousands of ringgits to pamper your feet – just go old school and use a wooden foot massager! Bet you've seen those roller things on a stick at your grandparents' house!
These are the same except you can just roll your feet on top of it and get those nerve-endings nicely massaged, improving blood circulation. 
Features:
This little device is made out of real wood, with spike-like fixtures to activate your acupressure points. Aside from your feet, you can also use it for your back and arms to promote overall circulation. Plus, it's less than RM10!
Testimonies:
The fact that the device relies on manual labour to use is a plus point for users, especially those who are usually sedentary as it incorporates some form of exercise that is gentle enough even for the elderly. It is also very sturdy, and some reported that it could support heavier persons.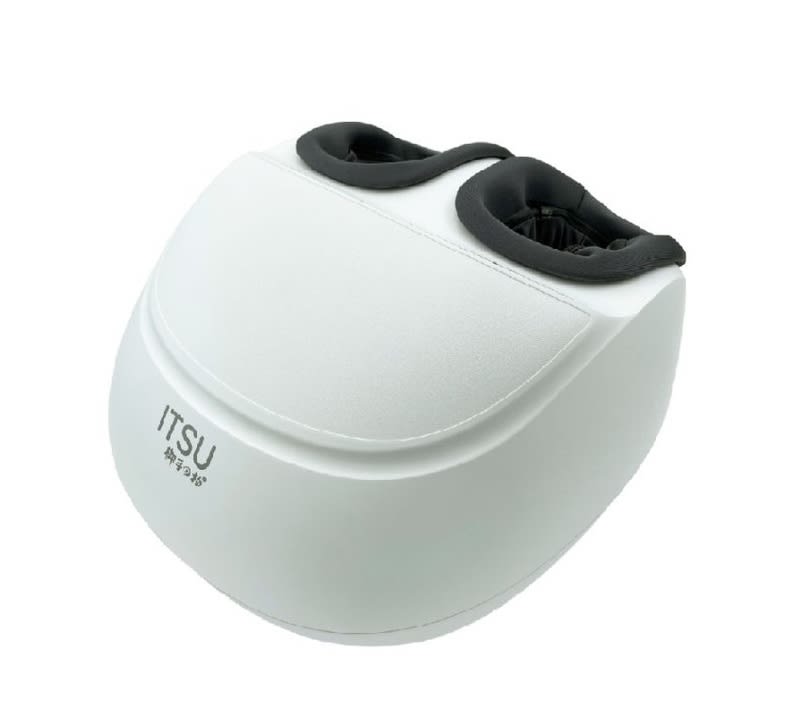 Check ITSU iChillax Heat Therapy Foot Massager price below:
add_circle
Thermotherapy massage
add_circle
Touch screen panel
Heat therapy has been used by many traditional healing methods as a way to promote circulation and release tension. In modern times, we use heat therapy to loosen up muscle spasms and also to control swelling if we get a sprain. 
Itsu's massager uses air pressure and thermotherapy to work those tense muscles – and you can adjust the strength of the massager and the air intensity. 
Features:
This massager is lightweight and easy to store. Three massage rollers work together to give you the ultimate massage, added with adjustable strength and air pressure, as well as heat. The control panel is a touch screen so it is easy to use. 
Testimonies:
Users found it very helpful after a long day of being on their feet as it relaxes their muscles and provides them with the relief they need. A timer setting is incorporated into the massager which means they can take a nap without worrying about over-massaging their feet.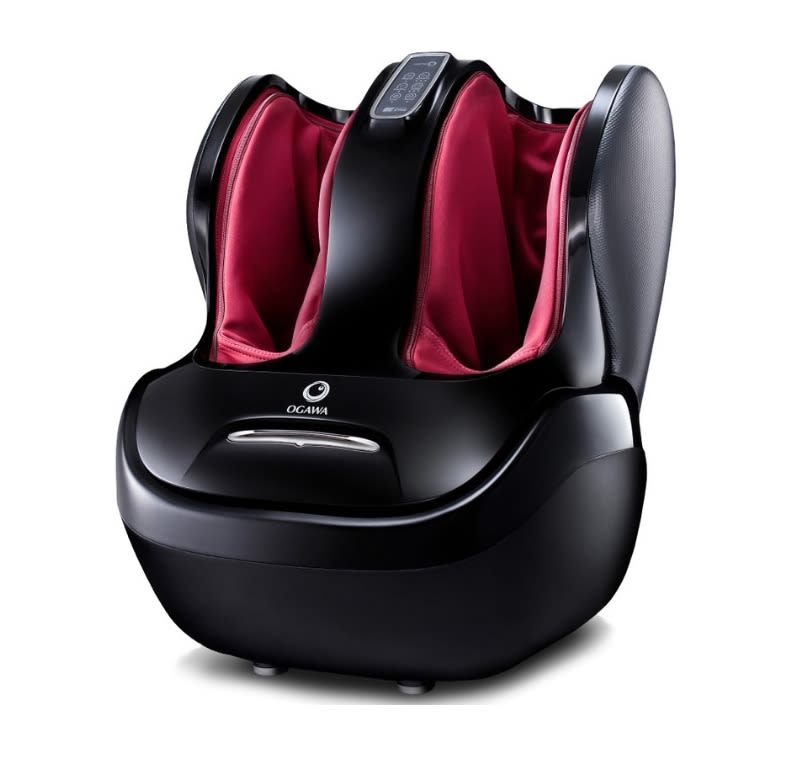 Check Ogawa EliteX 3D Foot Reflexology price below:
add_circle
3 massage modes
add_circle
Suitable for people of all ages
remove_circle
Buttons are hard to press
Get into your parents' good books and get them a foot massager! With age, one's muscles and circulation tend to slow down. A foot massager is an ideal tool to keep the health of your loved ones in check.
Older people tend to have issues like arthritis and joint pain during rainy seasons so the heat function can help to relieve them of their discomfort. 
Features:
You can get 3 modes of massage with this machine. Recovery mode is great for office workers who stand a lot, reflexology mode is recommended for sports junkies, while relax mode with milder strength is for the elderly. The massager combines calf tapping, rollers, air compression, and heat therapy for a full leg massage. 
Testimonies:
Many people bought this for their elderly parents. They reportedly experienced less soreness after using the machine regularly. There are some complaints about the buttons, as some older people found it difficult to press on embedded buttons – a touchscreen function would be easier to operate.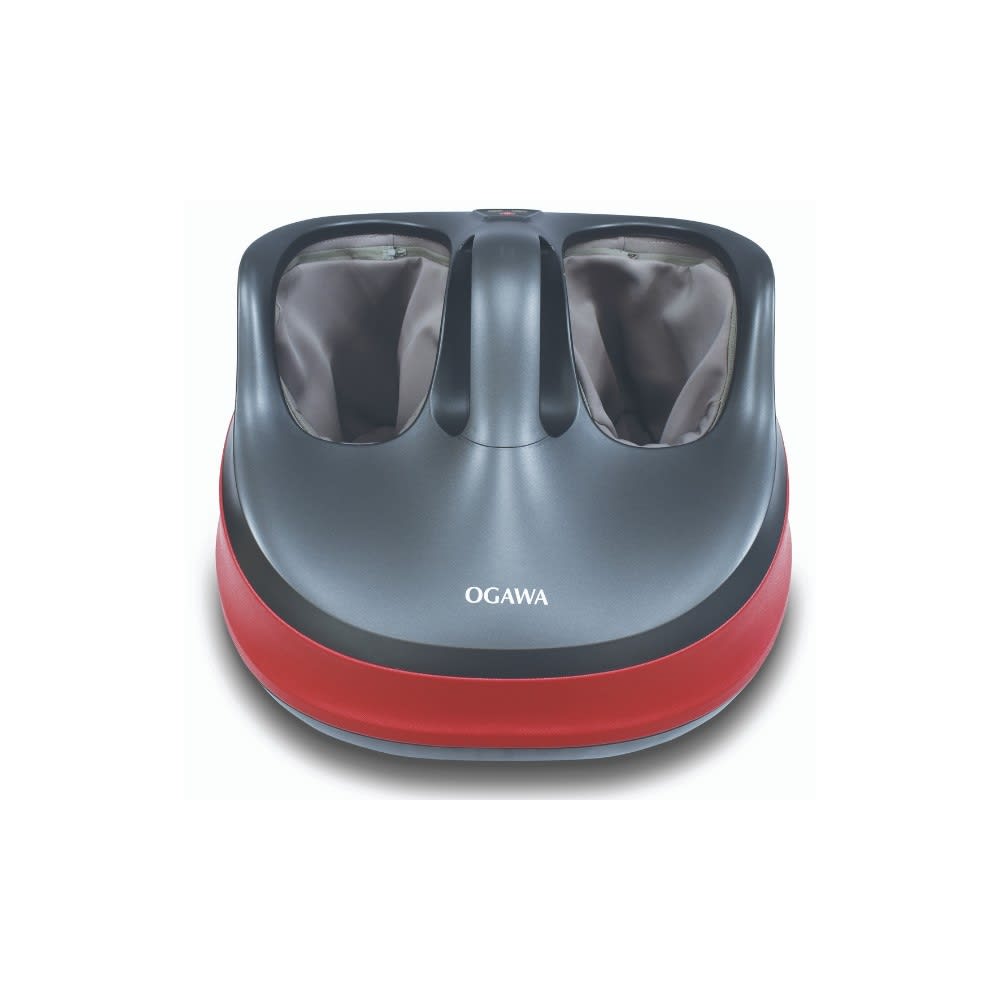 Check OGAWA O.M.G. Foot Massager price below:
add_circle
Very effective for leg pain
add_circle
3 massage modes
Blood circulation is vital for the body to function normally. Our blood carries oxygen and other components, essential for health – like vitamins and minerals throughout the body. Naturally, our organs will start to deteriorate if our circulation is poor, which is why we need a massager to aid in the pumping of our blood. Ogawa's O.M.G foot massager incorporates kneading, rolling, gua sha, and airbag compression technology to achieve the optimum massage for your blood to circulate smoothly. 
Features:
There are three modes of massage – relaxation mode, deep tissue, and fast kneading for a quick massage. There are built-in rollers for kneading, rolling, and gua sha, while an airbag compression function keeps your legs in place for a more effective session. This massager also comes with thermotherapy. 
Testimonies:
This massage is a popular buy for older people and families, with some claiming that they feel a lot more relieved after a massage, getting rid of the pain that has been there for many years. Some users even said it feels better than getting a real-life massage!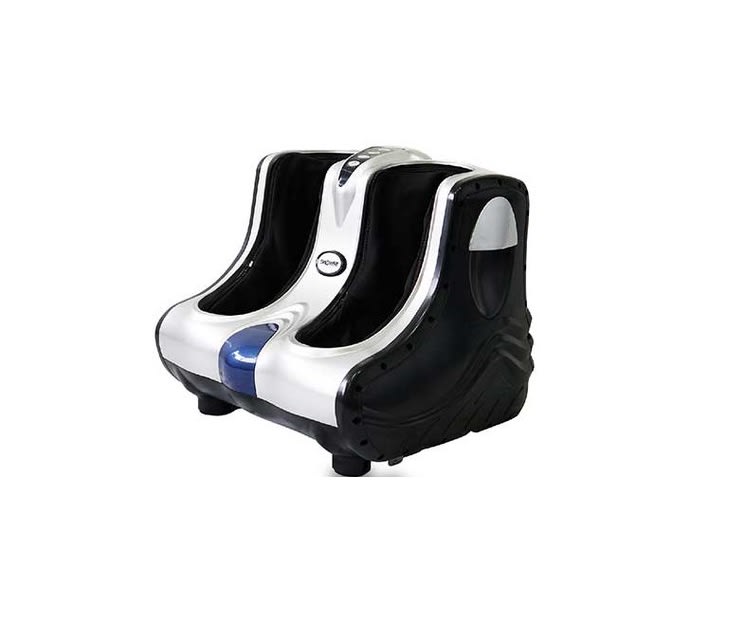 Check SNOWFIT SnowFeet PRO XL price below:
add_circle
Massages legs, calves, and the soles of feet
add_circle
Easy to use control panel
Pregnant mommies are very prone to edema, or swelling of the legs – especially during the end of the pregnancy or at the end of a long day. This is caused by extra fluid in the body and due to continuous pressure from their growing uterus. This massager will ease mom's discomfort by rolling and scraping techniques to soothe the feet and calves. 
Disclaimer: consult your physician before using a foot massager.
Features:
The machine operates using a simple control panel, and there are a few modes – roller, airbag, scraping, kneading, vibration, and calf mode. There is a detachable fabric foot cover that you can easily clean to ensure that the massager is always sanitary. 
Testimonies:
This product has been in the market for a few years now and is generally well-received. It covers a huge surface area of the legs during the massage making it worth the price. Plus, it's versatile as it's not only useful for pregnant mothers but also working adults and elders.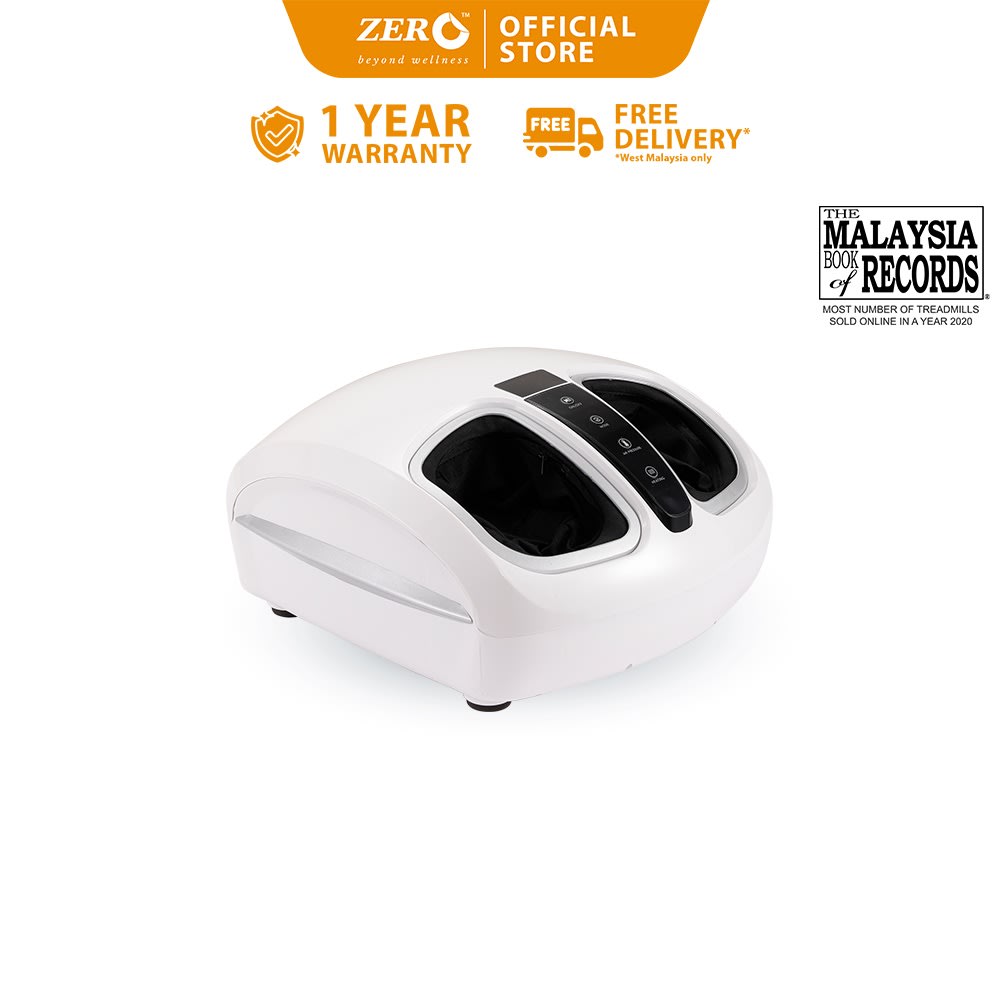 Check Zero Healthcare the White Foot Massager price below:
add_circle
Acupuncture technique combined with air compression and rolling
add_circle
Has a heat function
An air compression massager gets the job done by squeezing your legs and feet to stimulate blood flow. This is especially great for any swelling due to age or pregnancy.
This adorable egg-shaped foot massager has a 3D massage mode that combines scratching, rolling, kneading and warmth using a mixture of air compression techniques – guaranteed to give you relief.  
Overview:
This massager has 3 functions, with acupressure functions added with air compression and rolling. You can supplement these functions with heat as well – while also adjusting the intensity of your massage session. Plus, there are four suction cups at the bottom of the machine so it doesn't move around as you use it.
Testimonies:
This machine helped to alleviate the pain on the soles of users' feet. It also helps to relieve some of the tension and stress, lessening the effects of fatigue in the long run. Popular among the elderly, younger folk are gravitating towards it too.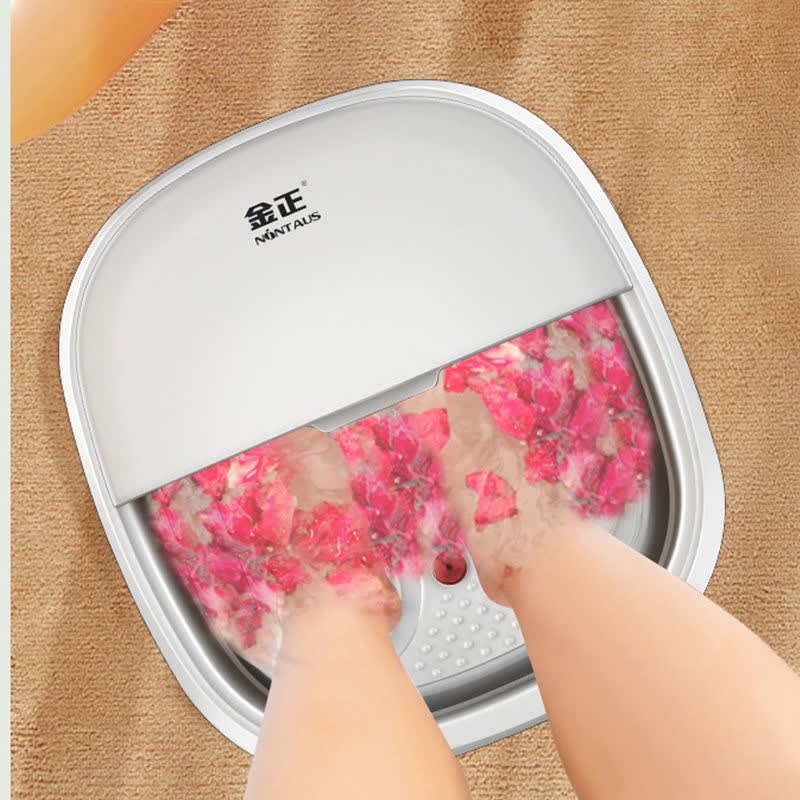 Check Foldable Foot Massage Machine price below:
add_circle
Foldable and easy to store away
add_circle
Has a handle for portability
remove_circle
Takes time for water to heat up
There's nothing more relaxing than a spa bath. The steam and heat relax the body while the water provides a calming and rejuvenating experience. If you want that spa-like experience at home, try this easy-to-use, foldable water foot massager.
Features
The massager is foldable so that it can be stored away when it's not in use and there's a handle so you can easily carry it. There are also water jets to mimic the feel of a spa and rollers at the bottom to help massage the pressure points and stimulate and promote blood circulation.
Testimonies
Many users love that the massager gives them the feeling of a spa right in their homes because of the heat and water jet functions. Filling up the massager is easy and convenient and it's foldable so you can easily store it away when not in use.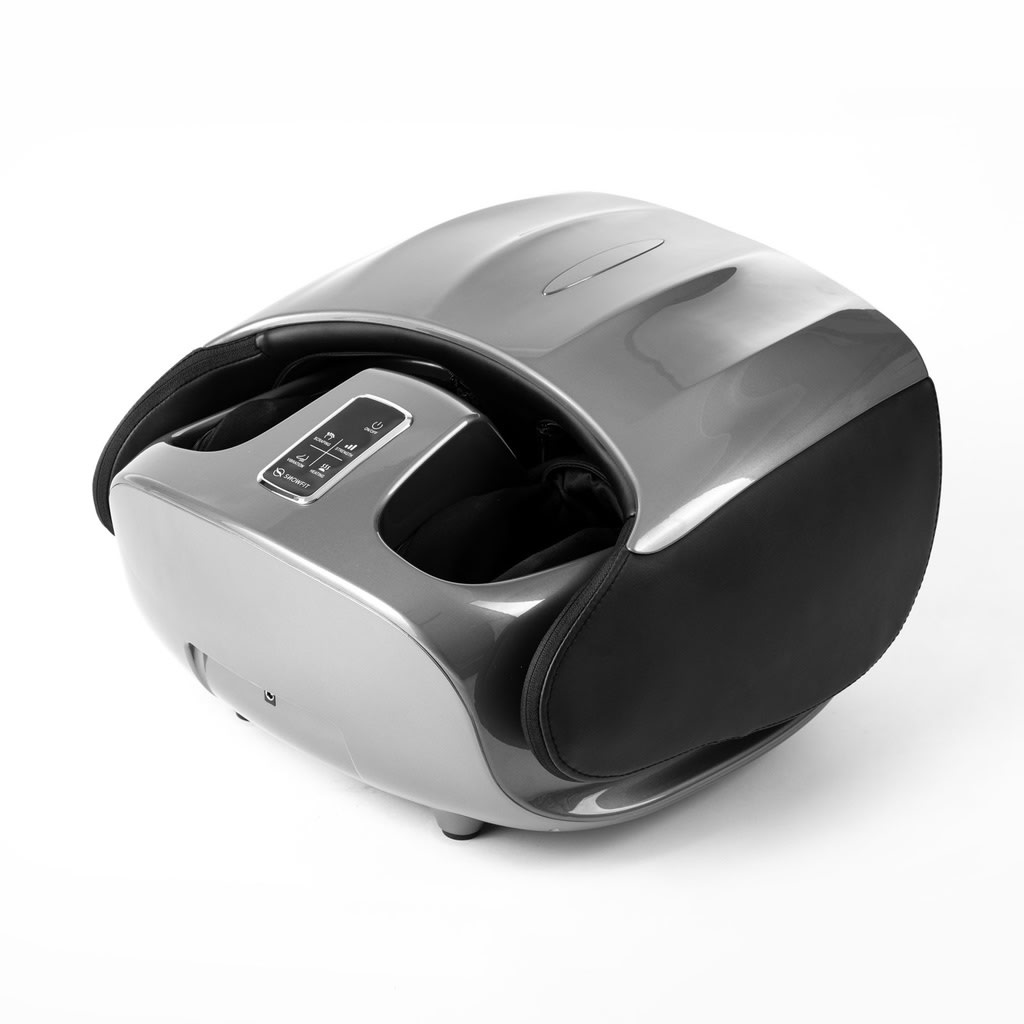 Check SNOWFIT SnowFeet Alpha Premium Quality Foot & Calf Massager price below:
add_circle
Massages both the feet and calves
add_circle
The foldable design makes it easy to store away
remove_circle
Compression may be too strong for some
After a long day of walking and running around, our feet aren't the only ones in pain because our calves can ache as well. This massager works great for both our feet and calves to loosen up muscles, alleviate aches, improve blood circulation and overall, bring back life to those tired legs.
Features
This foot massager comes with a variety of massage techniques including kneading, scraping and shiatsu. There is also infrared heat therapy which is a painless massage technic that uses light to treat pains and aches. Another great feature of this foot massager is the design because the top part is foldable, allowing for easier storage.
Testimonies
Customers who got this foot massager say that it's great for gifting to elderly parents. The massage is rather strong even when it's in the lowest setting so you can instantly feel the massager working on aching muscles and sore calves.
---
What are the benefits of a foot massager?
To cut a long story short – comfort! A foot massager can ease the pain caused by sore muscles, arthritis, oedema, and plantar fasciitis. Relieving your body from debilitating pain will help to improve your mood and your overall health. 
A foot massager also improves blood circulation throughout your body, leading to stable blood pressure and good heart health. People with plantar fasciitis or oedema could benefit from having their leg muscles massaged as it aids with fluid release and reduces inflammation. 
Besides, nothing beats dipping your feet into a heating device that gets rid of the knots that form on your muscles, especially if you've been on your feet all day.  
---
Is foot reflexology (by a massage therapist!) better than a foot massager?
The answer to this depends entirely on your preference.
Foot massagers provide comfort and relaxation without requiring you to make an appointment or travel anywhere.
On the other hand, a massage therapist can no doubt give you a more customised session, especially if you have a good rapport with them and can be open and honest about your needs. Plus, the human touch does inject a sense of tranquillity into the soul.
 However, for our readers who may have some anxiety being in public places or being touched in general, a foot massager is your best bet.
With the myriad of foot massagers offered out there, you can get one best suited to your requirements. Just test it out before you buy it!
Get you and your family pampered every day with a foot massager to soothe those muscles – you deserve it!
Related Article