In the current state of anxiety and distress that we constantly face in our lives, it is vital to look for an outlet to unwind for both our mind and body. What better way to do it than with yoga? 
With all that balancing and the yoga poses you'll be doing, a good yoga mat is a must-have! The idea is to get one that provides good cushioning and a good grip so it doesn't move much on the floor while you're working hard on your poses. 
Rest assured we have listed all the good yoga mats in Malaysia that you should consider buying for your next yoga session.
Check OneTwoFit Soft Yoga Mat price below:
add_circle
Moisture-resistant
Why It's Our Top Pick:
"What could be more peaceful than doing yoga among the birds and trees, breathing in fresh crisp?
You'll want to grab this yoga mat for your next camping trip. Its 10mm thickness provides good resistance against the cold and damp ground. Besides, the risk of sprains and fractures is prevented thanks to its non-slip feature.
To make it all the more convenient for your camping trip, this yoga mat comes together with a carrying bag and strap."
Overview:
This yoga mat is made from the environmental-friendly NBR material which is non-toxic. It has been well-designed to support various types of yoga. 
Not to mention, at 72 inches long and 24 inches wide, this yoga mat offers a wide space for you to share it with your friend or loved one when doing yoga. 
Testimonies: 
Users complimented the outstanding quality of this yoga mat. It is easy to clean and it's also very soft. Some even said that their knees didn't hurt when practising yoga on this mat due to its thickness.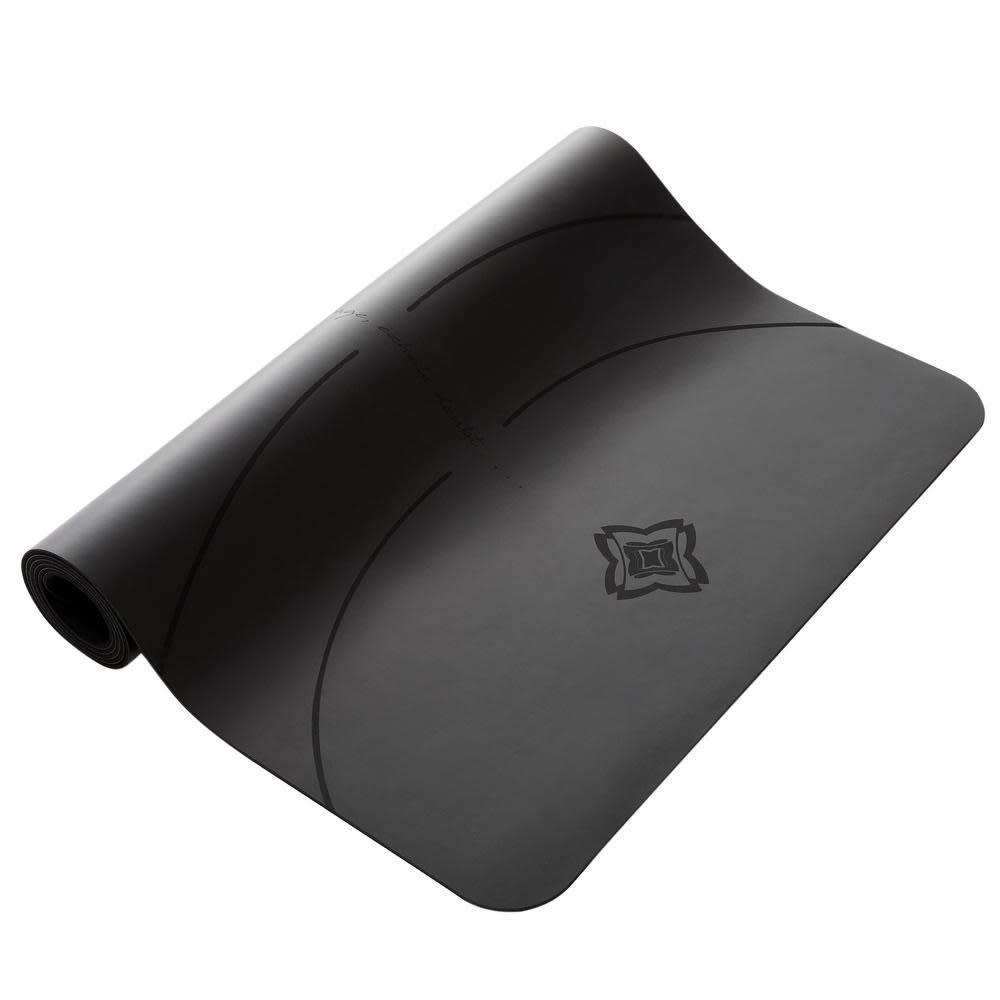 Check Decathlon Non-Slip Yoga Mat price below:
add_circle
Suitable for beginner
add_circle
Ideal for various types of yoga
add_circle
2-year warranty
If you're a beginner at yoga and are looking for the right yoga mat to start practising, Decathlon's Non-slip Yoga mat is for you. 
Overview: 
Made from conventional PVC, you'd be glad to know that this yoga mat is in it for the long run. It is 4mm thick which makes it ideal to conduct numerous types of yoga such as Hot Yoga, Ashtanga, Hatha, prenatal and many more. To add, it helps to relieve pain or pressure from any of the balancing poses. 
Testimonies:
Users praised that this yoga mat functions well. It is of good quality and good value for money.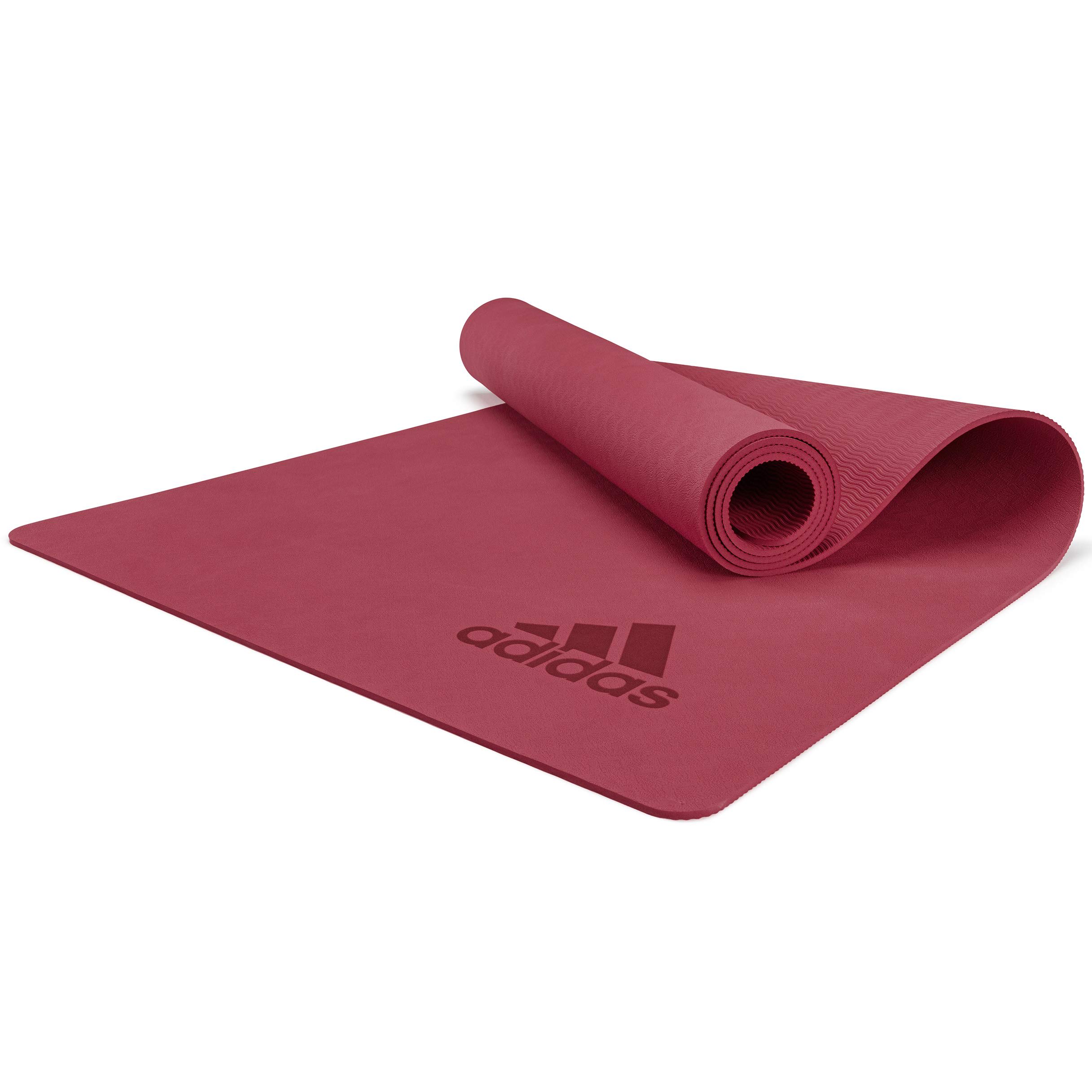 Check Adidas Premium Yoga Mat price below:
add_circle
Also suitable for Pilates
add_circle
Good stability
Lightweight and rollable, this yoga mat is convenient to carry along anywhere thus, making it an ideal travel companion.
Overview:  
This Adidas premium yoga mat is made from high-quality EVA material. It is designed to offer a firm foundation for much stronger and balanced yoga poses. Measuring 5mm thick, it provides a good grip and does not move easily. Also, this yoga mat prevents you from experiencing pressure on your joints. 
Testimonies: 
Users like this mat as it's firm yet soft. Based on reviews, it offers good grip even with a lot of movement, with one user mentioning that it didn't budge while she did mountain climbers.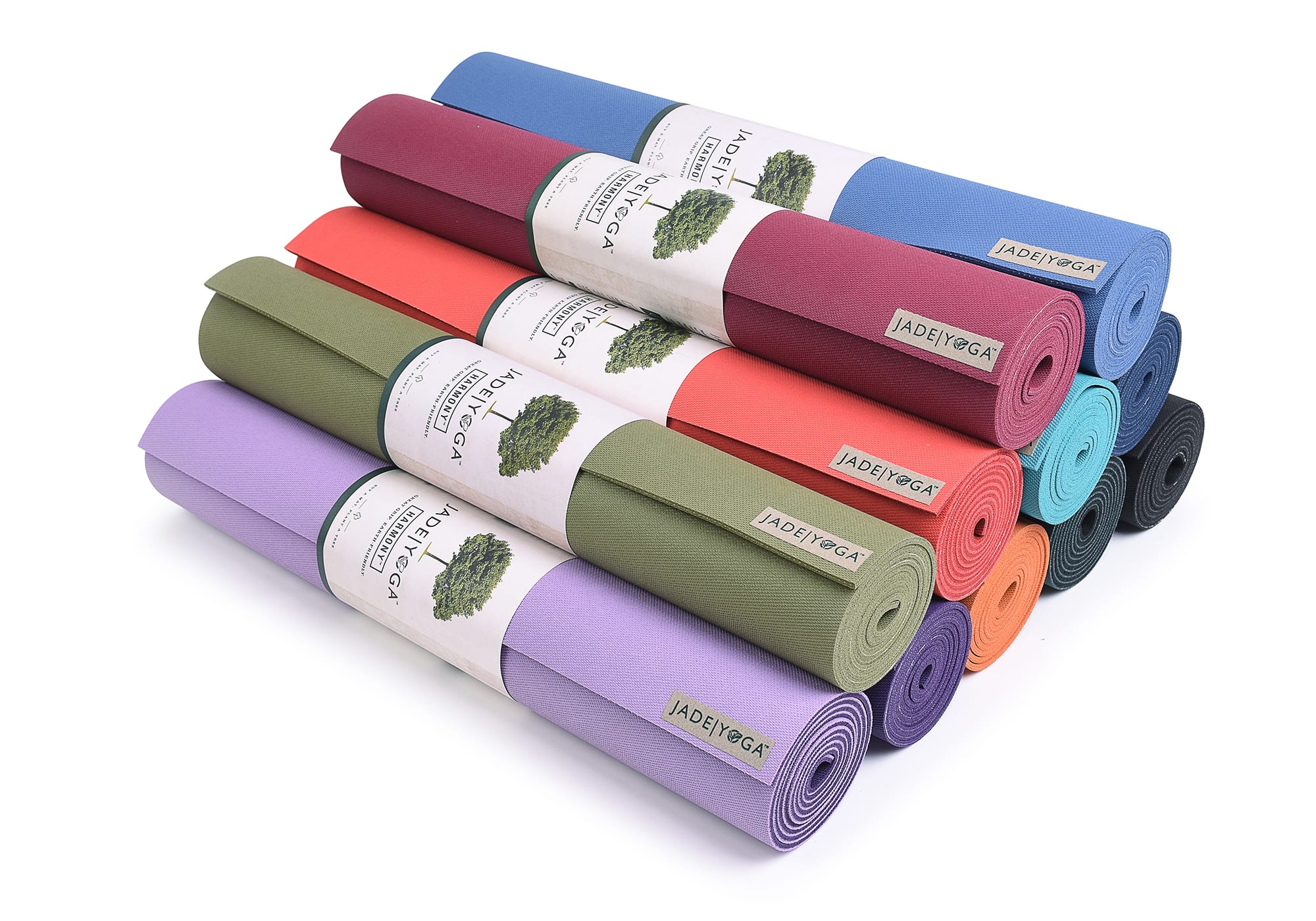 Check JadeYoga Harmony Yoga Mat price below:
add_circle
No PVC, EVA or other synthetic rubber
remove_circle
Has a strong odour
remove_circle
Has a long drying time
When practising hot yoga that is done under a much higher temperature, you would need a yoga mat that is non-slippery especially with all that sweat pouring out from you. 
Overview:  
JadeYoga Harmony Yoga Mat is made of natural rubber. This eco-friendly yoga mat offers greater durability.
Its quality makes it suitable for high-intensity workouts. This 5mm thick yoga mat also provides a strong grip and plush cushioning. This makes it all the easier to conduct your standing or balancing poses. 
Testimonies:
The JadeYoga Harmony yoga mat is of good quality and is good value for money. It offers remarkable grip and great comfort and is environmentally friendly as well.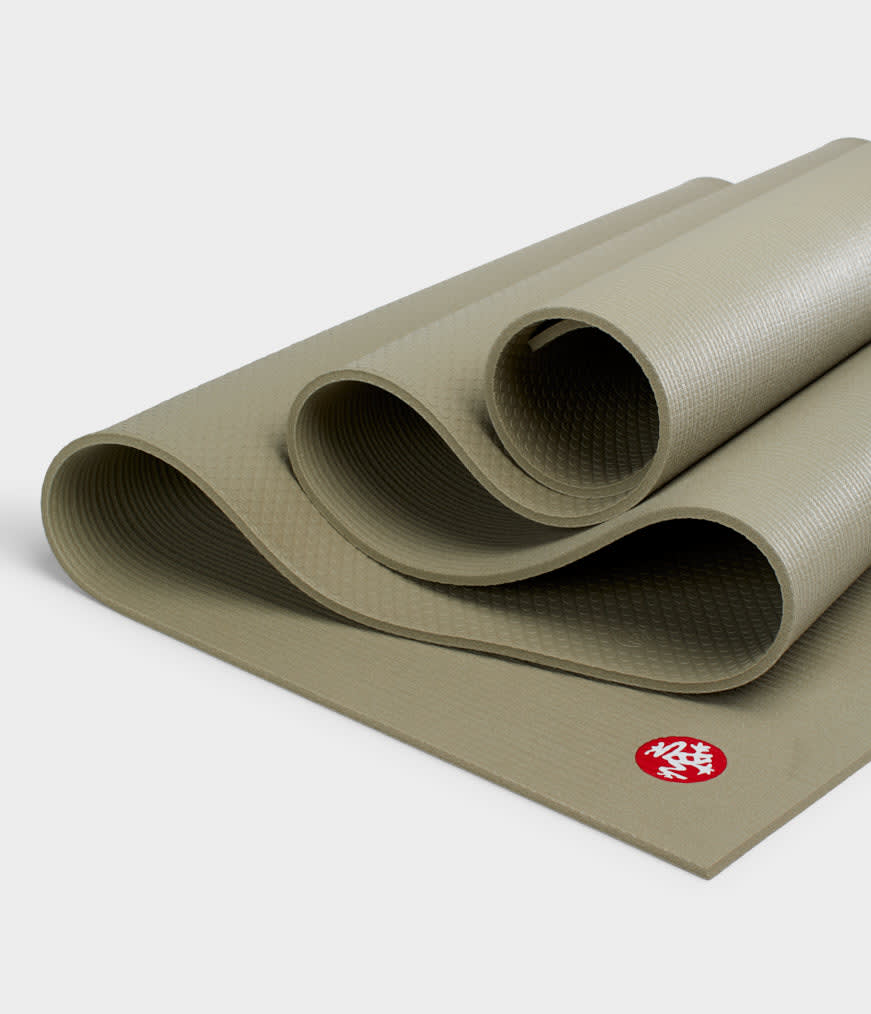 Check Manduka PRO Mat 6mm price below:
add_circle
Various colour option
add_circle
High-density cushion
add_circle
Protects joints
remove_circle
Slippery at the beginning
remove_circle
Very expensive
If you practise yoga daily, you may want to check out Manduka's PRO mat. 
Overview:
This incredibly dense and spacious yoga mat offers great comfort and cushioning. At 6mm thick, it promises to never wear out from your routine yoga practices. Its closed-cell surface prevents sweat droplets from seeping into the mat too. 
Plus, this yoga mat is non-toxic and 100% latex-free, certified safe for human contact by OEKO-TEX. 
Testimonies:  
Users were incredibly impressed with the quality of this yoga mat. It is true to its product description. Though expensive, it feels solid and offers a good grip.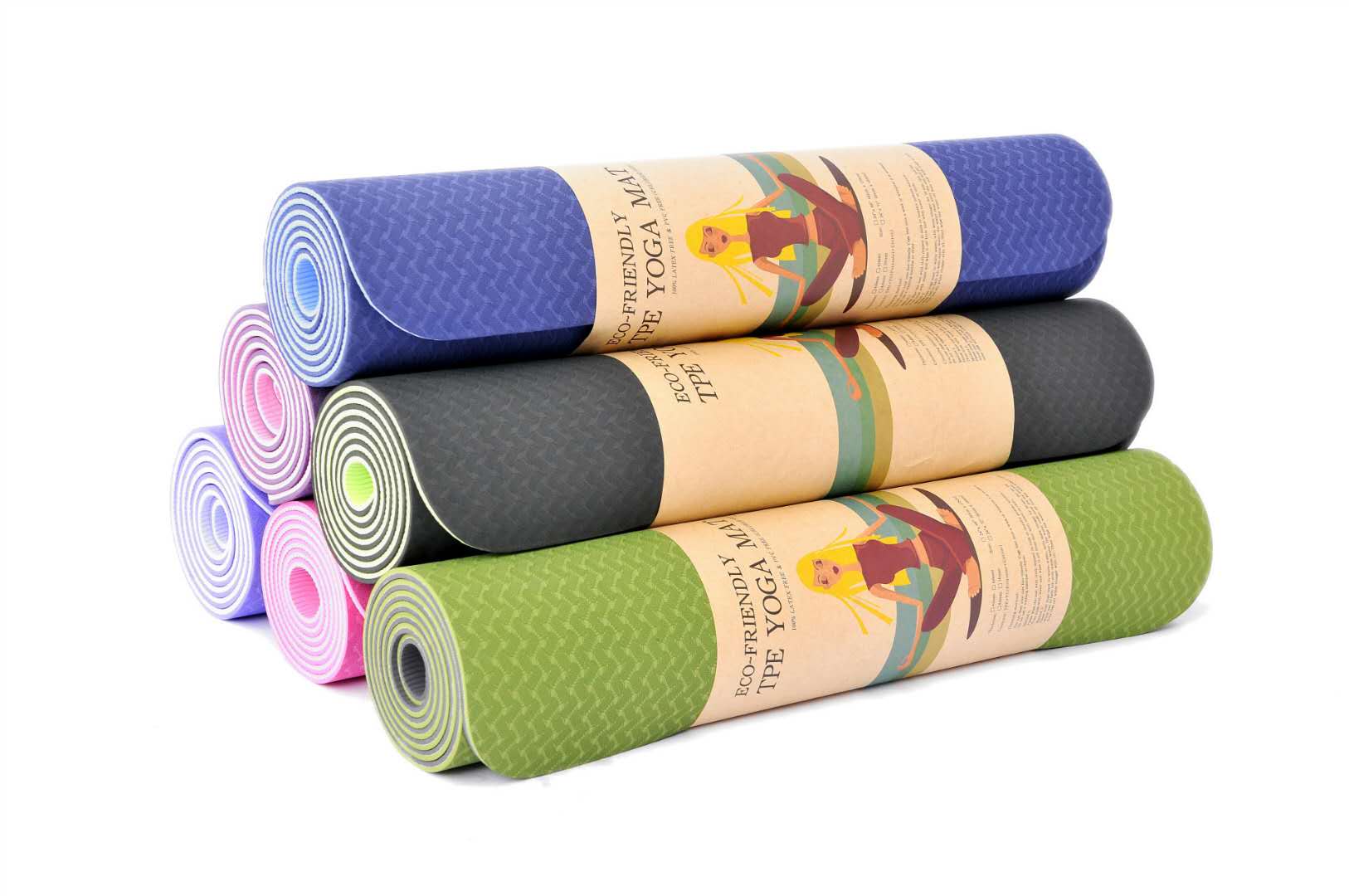 Check Premium Yoga Mat price below:
add_circle
Environmentally friendly
add_circle
Comes with a yoga strap
Suffering from painful knees each time you're putting pressure on them during your poses? Not to worry, Premium Yoga Mat offers you the perfect cushioning.
Overview:
Its TPE closed-cell foam technology offers suitable cushioning for your knees and back. Not only that, its tear-resistant mesh ensures that this mat is firm enough to withstand the most intensive of yoga sessions or even Pilates! 
Thanks to its good quality, this yoga mat will not look worn out. 
Also, you'd be pleased to know that this yoga mat is not made of PVC or rubber, thus making it suitable for those who are allergic to latex. 
Testimonies:
Users couldn't be more satisfied with this yoga mat. They complimented its good product quality. As it comes with a cover, it is convenient to carry along anywhere.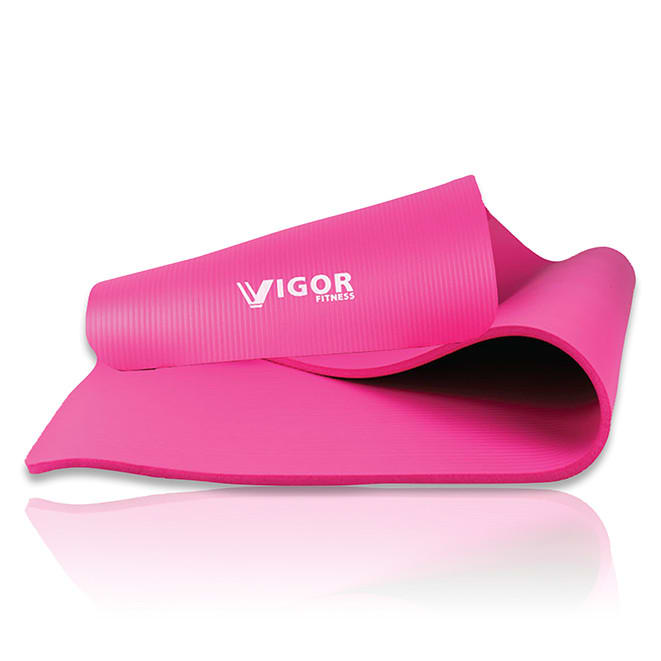 Check NBR Yoga Mat 10MM price below:
add_circle
Comes with a strap
Garnering more than 25k ratings on Shopee, this yoga mat is top-selling!
Overview:
Despite its affordable price tag, this yoga mat doesn't disappoint in terms of quality. It is made from NBR and has anti-slip features on both its sides. Its 10mm thickness offers great cushioning for all your balancing poses. 
The moisture-resistant technology is also incorporated into this yoga mat which makes it easy to wash with just soap and water. 
Besides, it is long and wide thus making it suitable for taller yogis too! Featuring an extremely lightweight convenient roll-up design, it is easy to both store and carry. 
Testimonies:    
This yoga at offers good thickness. It has been praised for its good product quality. It is thick enough which prevents injuries to your knees or elbows.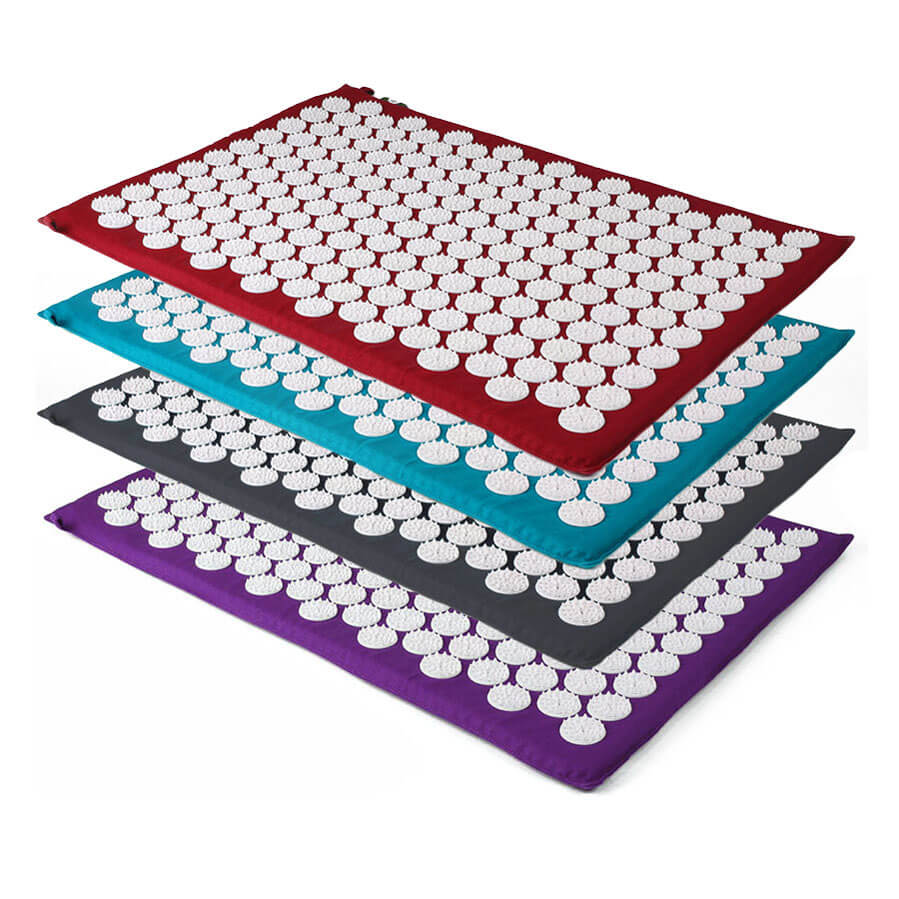 Check Acupressure Lotus Spike Yoga Mat price below:
add_circle
Release stress
Acupressure yoga mats serve as acupuncture therapy while you practise yoga! How interesting is that? 
Overview: 
This acupressure mat has 230 acupuncture points that offer relief for stress, aches, and muscle tension. It also helps with back pain, stiffness, insomnia, fatigue and lots more! 
Stretching your back never got easier with this mat's cervical vertebra support. Its plastic massage points offer greater massage acupoints for your yoga practice. Moreover, its cotton material and sponge-inside design provide more comfort for you. It is also a great treatment for spine problems if you're suffering from any backaches. 
Testimonies:  
This yoga mat has garnered positive reviews from users. Some have commented that their back pain has reduced and they found it much easier to sleep. The massage points certainly reduced muscle tightness.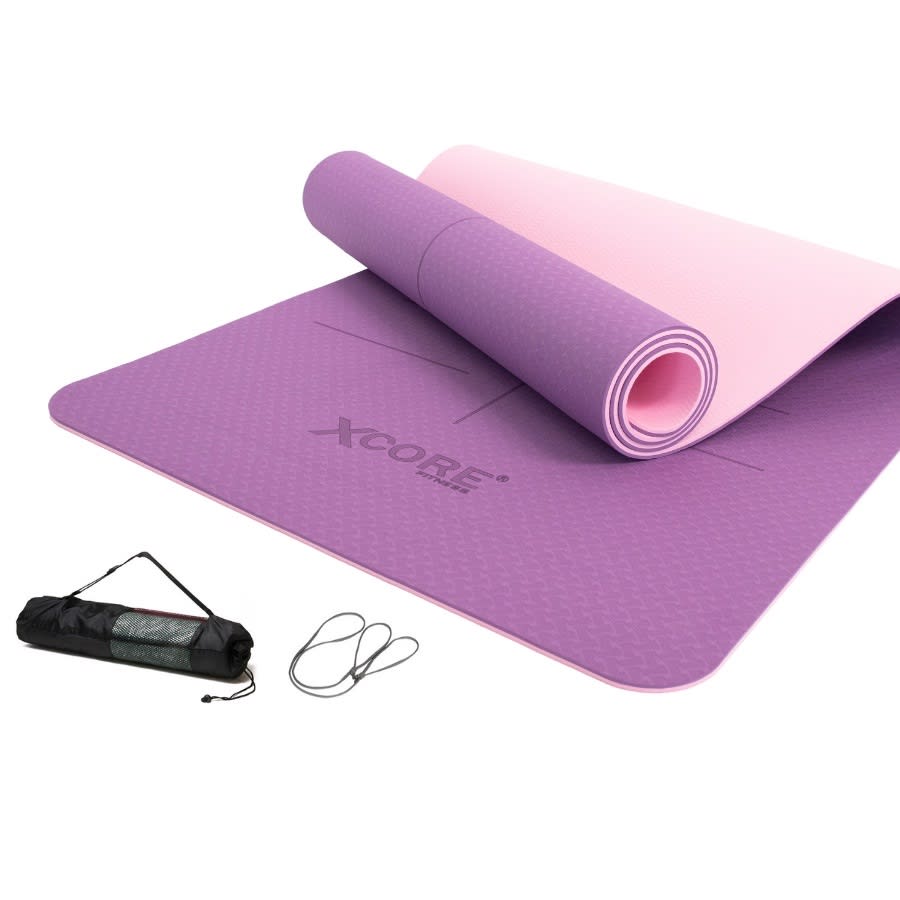 Check TPE Yoga Mat Anti-Slip price below:
add_circle
Comes with a free carry bag and strap
add_circle
Removable and washable
add_circle
Offers great cushioning
add_circle
Anti-tear technology
add_circle
No latex and no PVC
add_circle
Excellent grip
Yoga mats with alignment marks serve as a guide to help your body feel steadier and more aligned while you do your yoga practises. This way, you will less likely to suffer from an injury due to incorrect placement or alignment. 
Overview: 
This 6mm yoga mat's alignment lines help maintain the correct body posture during your yoga poses. It is made of SGS certified TPE material. This means it is non-slip, odourless and offers excellent cushioning. 
Go ahead and practise those balancing yoga poses whilst keeping your balance intact. Its dual-side anti-skid design offers optimal grip on both sides of the yoga mat. 
Testimonies:   
Users praised the quality of this yoga mat. It feels soft yet firm. It also has anti-skid qualities which make it great when conducting yoga workouts on it. Some reviews state that no fingerprints or marks were left on the mat post-workouts.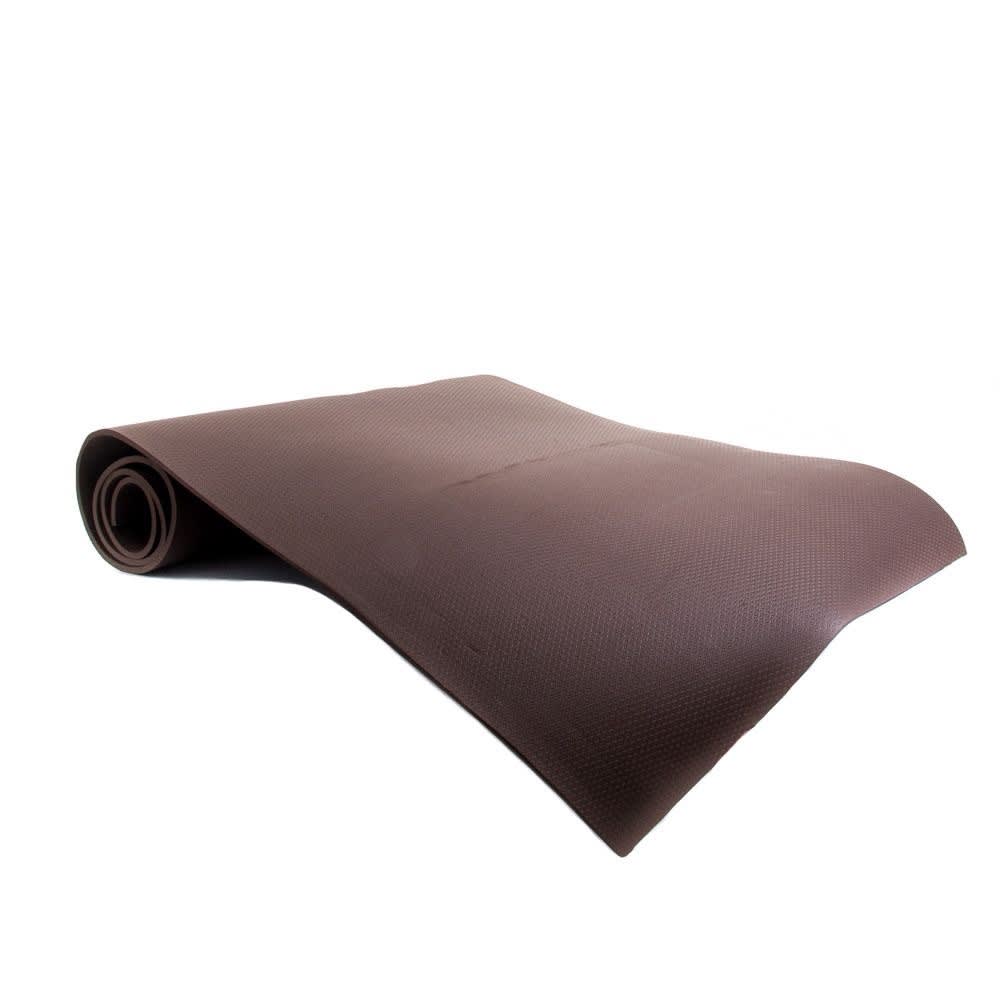 Check MR DIY Yoga Mat Extra Comfort price below:
add_circle
Non-slip on both sides
add_circle
Ultra-light 6mm thick cushioning
add_circle
Comes with a foam holder
Overview
What could be better than a high-quality comfort yoga mat at a low cost? This MR DIY yoga mat is made with a thermoplastic elastomer material to provide maximum comfort to whoever uses it. 
Furthermore, because this yoga mat is antibacterial, you can use both sides at any time. This yoga mat has an anti-slip feature to make your workout more comfortable and enjoyable without worrying if it will move out of place.
Testimonies
One user praised the quality of this yoga mat for providing them with the comfort they require while exercising. Best of all, it includes a foam holder for carrying the yoga mat anytime and anywhere.
---
What Is The Best Thickness For A Yoga Mat?

   
Essentially, the thicker the yoga mat is, the better. It is advisable to look for thicker ones to ensure that your body is properly supported while you're practising your yoga poses. Also, with extra cushioning, you avoid the risk of potential injuries that might occur while using a thin yoga mat. 
---
What Is a Yoga Mat Used For?

  
A yoga mat is made for the sole purpose of practising yoga. It provides a non-slip surface with cushioning for support. Using a yoga mat makes it easier to conduct your yoga asanas safely and comfortably. 
Related articles