Riding a manual bike can be both physically rewarding and tiring. But if the latter bothers you a lot, you can always consider investing in an electric bike (bicycle). While it provides the convenience of a pedal-assisting feature with the help of motor and battery power, it's also suitable for exercise, work or leisure.
Some of the other benefits you can get from an electric bike include better (and effortless) speed coverage capable of reaching up to 25-50 km per hour, depending on the model. Also, you can get these bikes with a lightweight build as well as a foldable design for easy portability.
Looking to buy one? We've rounded up the best electric bikes based on your respective needs.
---
Table Of Contents
---
Top 9 Electric Bikes in Malaysia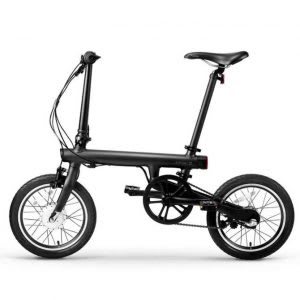 Check Xiaomi QiCycle Smart Folding Electric Bike price below:
add_circle
lightweight design
add_circle
reliable torque-sensing pedal assist
Available in black or white, the Xiaomi Electric Bike Qicycle sports a reasonably lightweight design at 14.5kg and can be easily folded into a compact size as well. Also designed for urban commuting, the 250W front-hub electric motor and TMM torque sensor makes your e-bike experience a pleasant one.
In terms of durability during rides, it provides smooth pedal assist up to let you travel a maximum distance of 45 km, complemented with its high-quality Panasonic 18650 lithium battery pack. The inclusion of Shimano Nexus 3-Speed gear comes in handy too, which allows you to switch gear effortlessly between the likes of acceleration and climbing.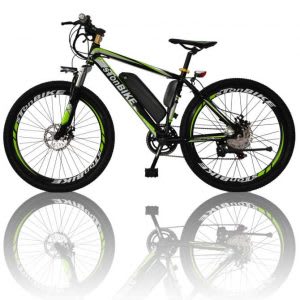 Check StonBike 26" Electric Mountain Bicycle (MTB2602/GR) price below:
add_circle
Stylish design
add_circle
larger wheel sizes for safer rides
add_circle
reliable disc brake system
The Stonbike MTB20602 comes with a black-and-red frame design that looks aesthetically pleasing to the eyes. Its 26-inch wheel sizes come in handy for better maneuverability, precision and generally more durable too. It also built tough with sturdy aluminium frame and runs on a decent 350W brushless motor.  
The 36V/8AH lithium battery can sustain up to max distance at 30 km per hour while riders can benefit from the bike's disc brake system, which has several advantages like better stopping power on long descents or riding in wet-weather conditions.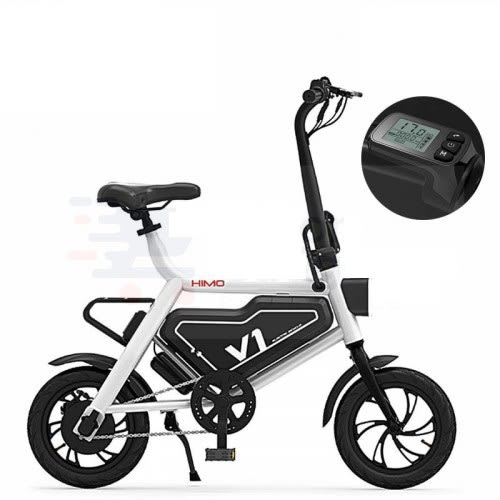 Check Xiaomi Himo V1 Plus Electric E Bicycle price below:
add_circle
Solid build quality
add_circle
intelligent battery management system
add_circle
easy-to-read dashboard display
remove_circle
Some people may find it heavy to carry the bike around on public transport.
This stylish-looking foldable electric bike from Xiaomi HIMO, runs on a 7.8AH lithium-ion battery which is capable of reaching a design speed maxed at 25km per hour. Despite its small frame, it has a robust build made from aluminium alloy. The only downside here is its 18.5 kg weight, which can be burdensome for those who will be taking the bike onto public transport.
Back to the battery, it uses the SMART-BMS Battery Management System to help monitor and protect the battery pack from overcharging. Moreover, the bike utilises a double braking system for handling different road conditions. For your convenience, the bike has a multi-function display for you to easily monitor the likes of speed, battery power and mileage record.
Check Stonbike 20" Electric 3-Wheel Bike (Bike-Tri/NB) price below:
add_circle
Comes with a rear basket
add_circle
reliable disc brake system
add_circle
durable battery
Looking for an electric bike with extra space for handling delivery service? You might want to consider Stonbike BIKE-TRI/NB; a tricycle that comes equipped with a basket at the rear, allowing you to transport foods or other deliverable items. 
Utilising a 36V/10AH lithium battery, you can travel up to a max distance of 30 km per hour. It also has 20-inch sized wheels to provide better efficiency and stability, particularly for long-distance riding. Moreover, the disc brake system on both front and rear assures safe braking of the bike effectively.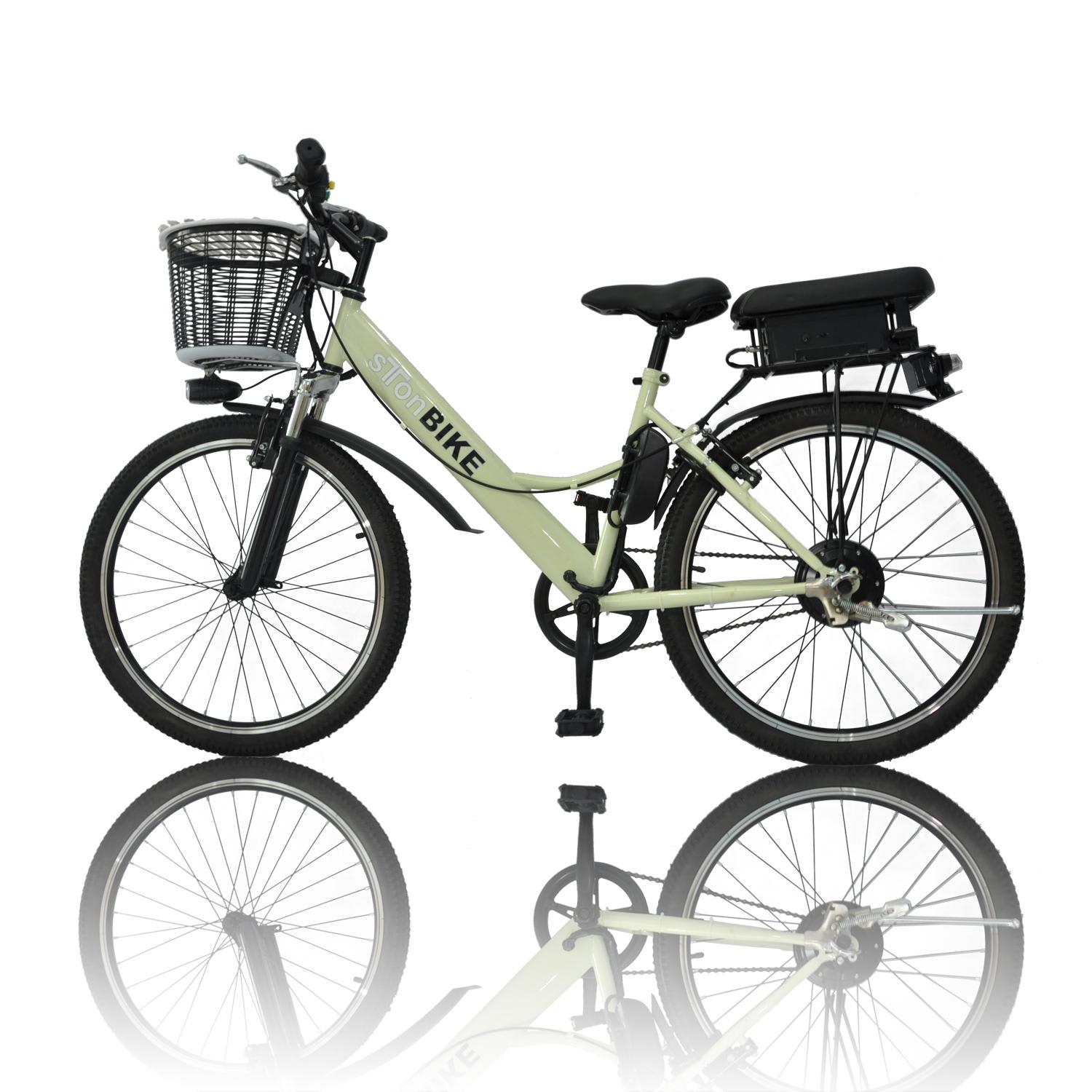 Check Stonbike 24" Electric Bicycle (2436/PREWHE) price below:
add_circle
Durable steel frame
add_circle
larger & more stable wheels
add_circle
powerful brushless motor
Whether you are riding on a flat surface or even uphills, this Stonbike 2436/PREWHE model makes your daily commute a breeze. With its frame constructed from steel, it provides better durability that makes it last longer even if you are using the bike in harsh conditions.
The 24-inch wheel sizes offer better practicality and stability, further paired with front and rear V-brakes that are easy to maintain and replace. On its 36V/10AH lithium battery, it's coupled with 350W brushless motor that can reach a max speed of up to 30 km per hour. There's even a front basket, where you can place your stuff conveniently.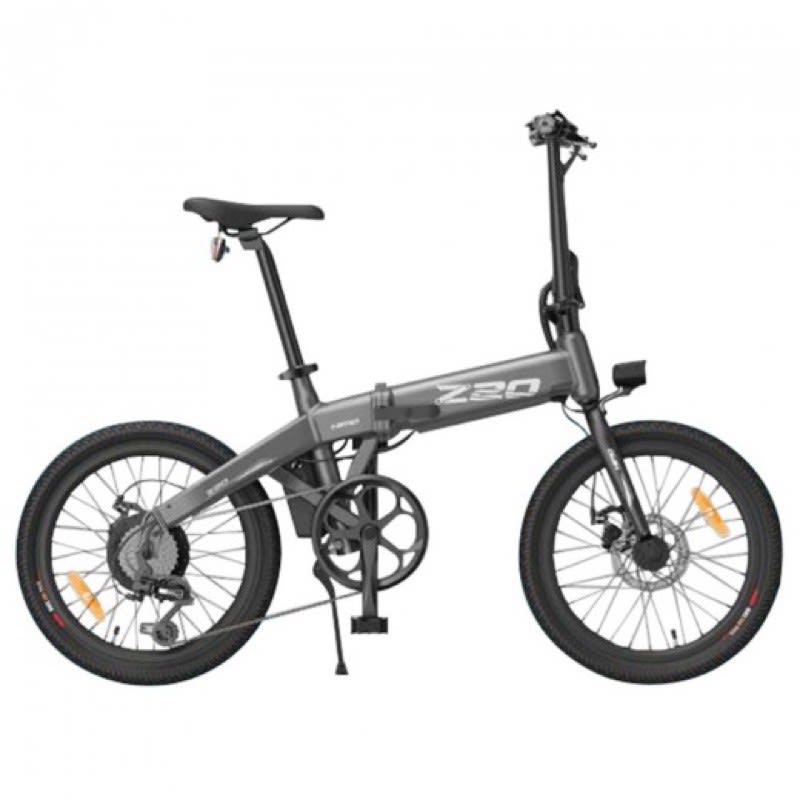 Check Xiaomi Himo Z20 price below:
add_circle
Can be folded easily
add_circle
solid build quality
remove_circle
The bike can be a bit heavy for some people
Suitable for everyday use regardless of work or leisure, the Xiaomi Himo Z20 can be folded easily into just three simple steps. While the 21.6 kg is a little heavy for some people, the Z20 is blessed with a sturdy aluminium alloy build.
With a combination of 250W motor power and 10AH lithium-ion battery, the bike is capable of reaching up to 25-30 km top. Its seat is also highly adjustable according to your height and preference. For your convenience, the LCD screen on the handlebars is easy to read, which displays the likes of speed and battery life.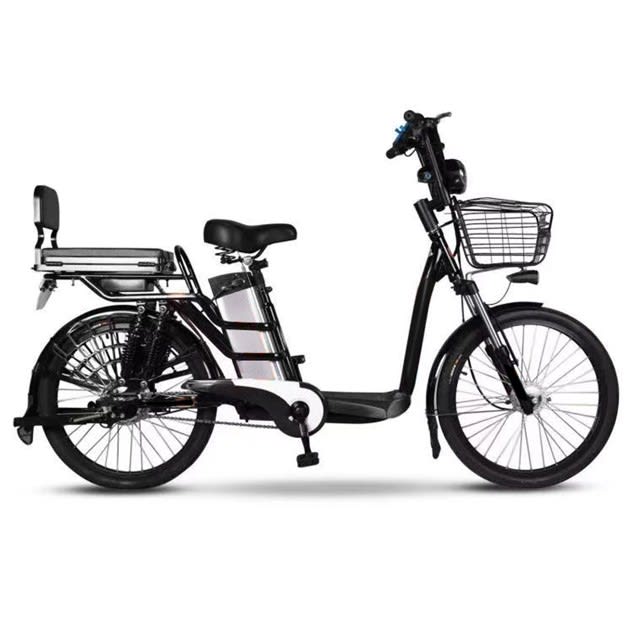 Check Zebra E-Bicycle Model X price below:
add_circle
Can carry both adult & child
add_circle
durable frame design
add_circle
powerful brushless motor
With a predominantly black design, the Zebra E-Bicycle Model X looks stylish for anyone. The bike has a max loading capacity of up to 150 kg, so it has no problem carrying an adult (young or old) and even a little one, thanks to the read child seat.
Built tough from carbon steel, its step-through frame makes it easier for the rider to get on and off. As for its speed, the bike uses a 350W brushless motor and 48V lithium-ion battery that's capable of reaching up to 35 km per hour. Also, the anti-theft lock for the battery, rear wheelset and saddle offers a peace of mind when not in use.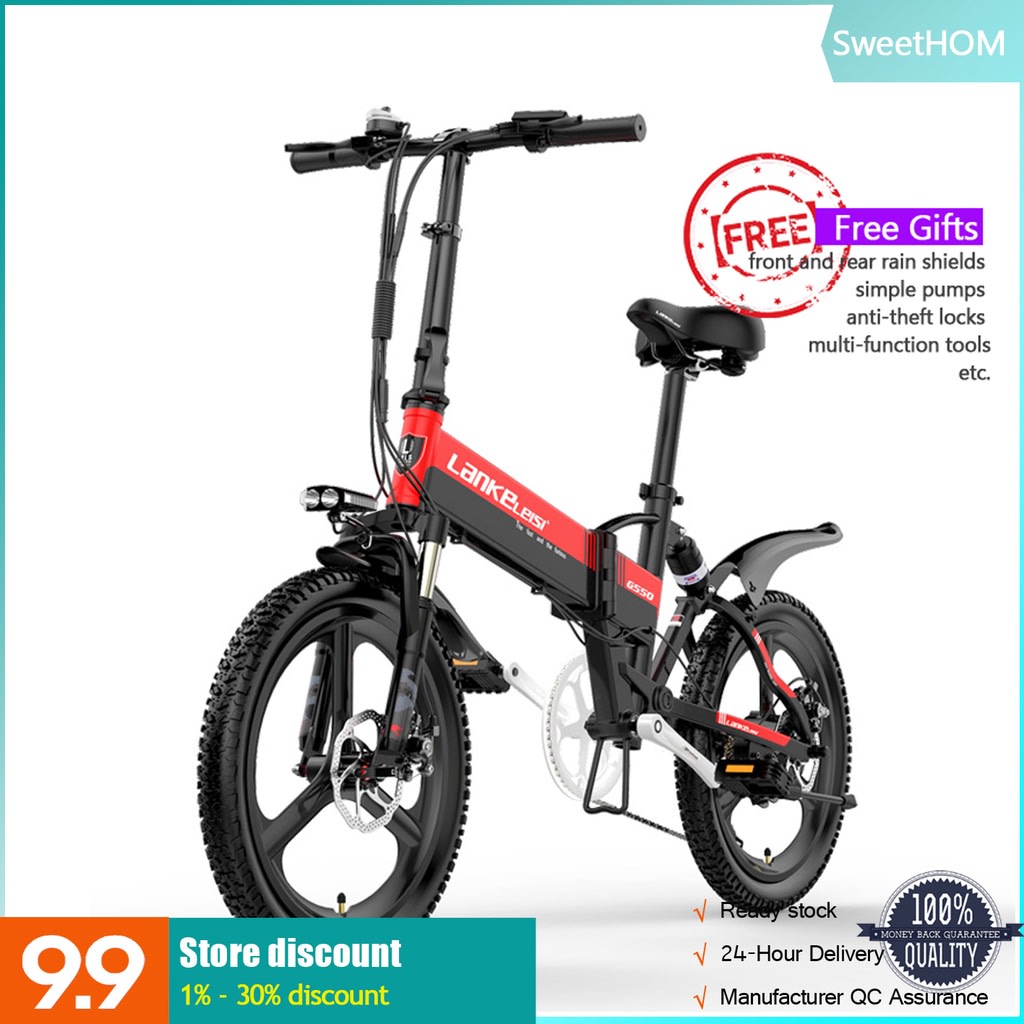 Check Lankeleisi G550 Folding Electric Bicycle price below:
add_circle
Low step-through frame
add_circle
12-point speed sensor booster
This Lankeleisi electric bicycle has a low step-through frame to make it easier for those with flexibility issues or even women in dresses or skirts to get on and off easily.
The Lankeleisi G550 Folding Electric Bicycle runs on a 400W brushless rear drive motor with 48V/10.4A lithium battery power which is capable of reaching a maximum speed of up to 33 km per hour. It comes with a 12-point speed sensor booster for a smoother ride and it is easily foldable, which is handy in terms of storage.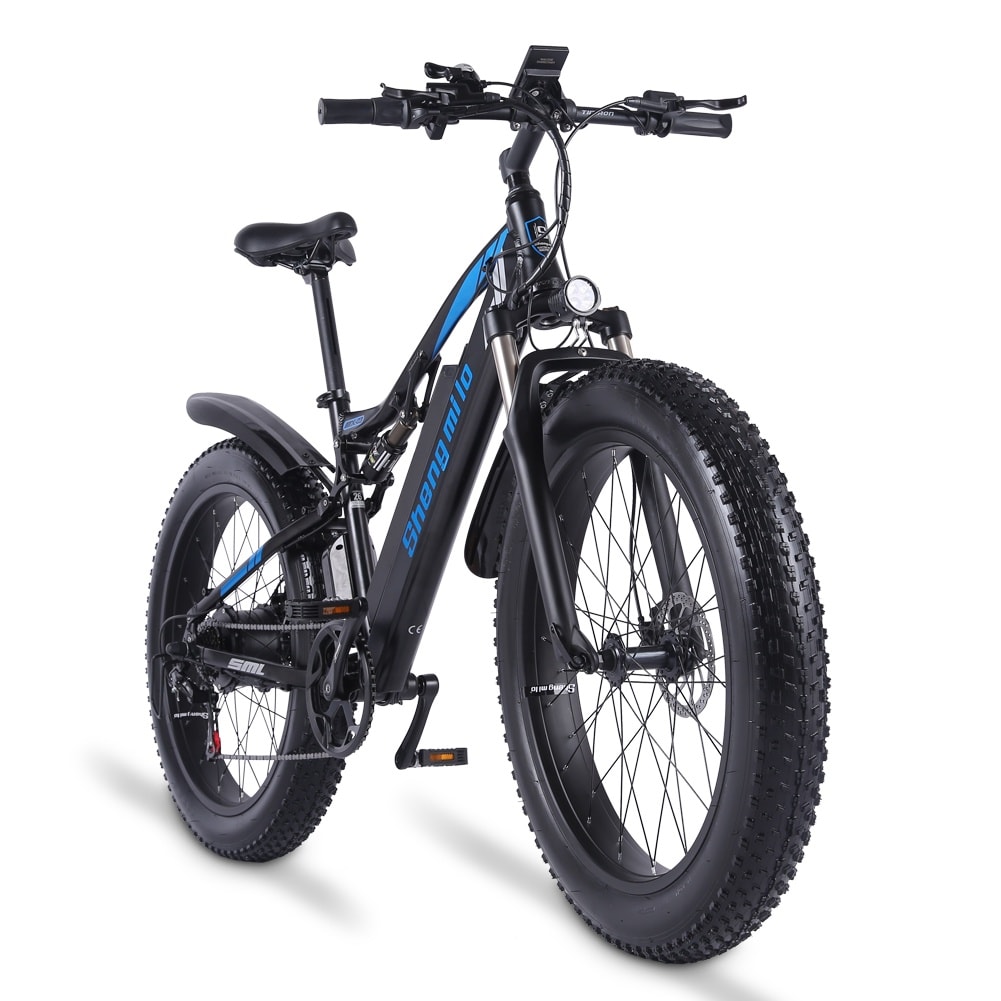 Check Shengmilo MX03 price below:
add_circle
7-stage speed change
add_circle
Double shock absorption
add_circle
Adjustable lifting seat tube
If you are looking for an electric bike that offers better grip and traction, consider getting one with fat tyres. The Shengmilo MX03 is a good option that's equipped with CST fat tyres that are known for their stability against the likes of slippery and uneven roads. Plus, it adds double shock absorption which is great for tackling bumpy roads.
It has a durable lithium battery too, which has a 48V/17AH capacity that can last you 40 km on a full charge. The bike runs on a powerful 1000W brushless motor that provides 95 N.M torque without deformation.
How To Choose An Electric Bike
Unlike your usual standard bike varieties, electric bikes are typically more costly due to the added features and conveniences. Below is a handy guide with three tips to help you make the right decision before spending your hard-earned money on an electric bike.
i) What You Need It For:
Just like the standard bikes, not every electric bike is created equal. For instance, are you using it primarily for your daily commute from home to work? If so, consider investing in a foldable electric bike that is easier to carry it around. But if you love outdoor bike sports, a mountain electric bike is suitable for handling rough terrains.
ii) Electric Bike Battery Capacity:
For electric bikes, they come with battery packs, typically lithium-ions, which help to power up the wheeled vehicles.
Here are the general rules of thumb: If you regularly ride on flat surfaces or terrain and uphill/downhill once in a while, a 24V battery capacity is just enough. However, if your frequent rides are more towards the mountainside area, consider getting a bike with a 36V battery onwards for uphill purposes.
iii) Fitting & Adjustability of Electric Bikes
When it comes to practicality, electric bikes aren't exactly universal for everybody. For instance, spend time checking out the specs and reviews such as how much maximum loading capacity a bike can support. Also, seat adjustability matters a lot since each rider has different height capacities.
Related Articles: