The right vacuum cleaner could be just what you need to achieve a sparkly clean home. With handheld vacuum cleaners, most of which are cordless, cleaning is made easier since it's portable so you never have to worry about tripping over wires or finding plug points in close proximity. 
Handheld vacuum cleaners are ideal for cleaning the interior of your car too. Below are some of the best handheld vacuum cleaners, from high-end models to affordable ones for your everyday cleaning needs. 
---
Top 12 Handheld Vacuum Cleaners In Malaysia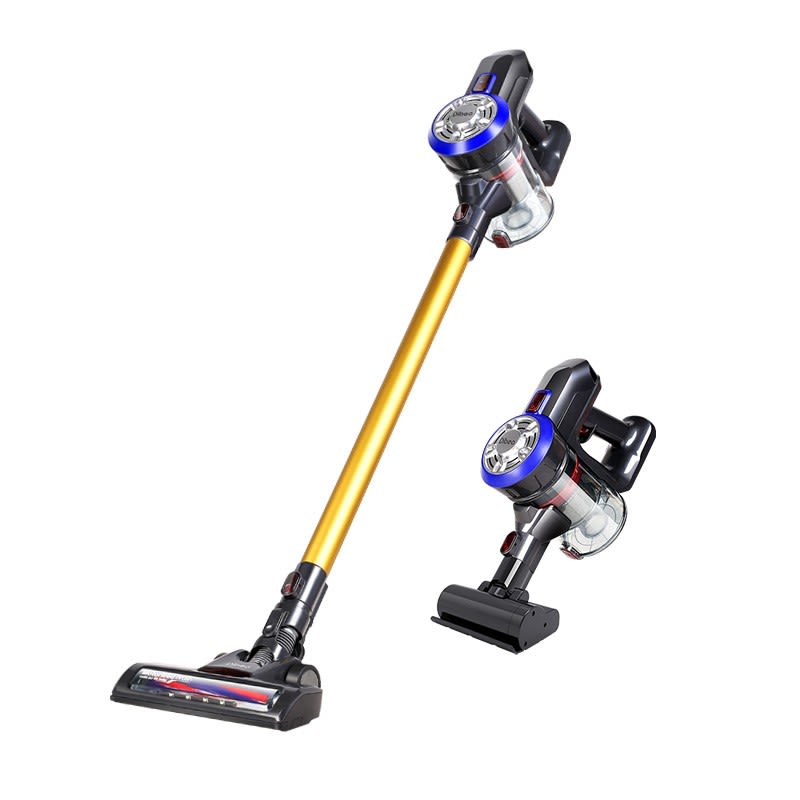 Check Dibea D18 Cordless Vacuum Cleaner price below:
add_circle
Perfect for larger homes
add_circle
Has a large dust bucket
remove_circle
No HEPA filter
The best.
Overview
Beautifully built with an ergonomic handle, the Dibea D18 Cordless Vacuum Cleaner easily removes dust and particles from furniture surfaces, beds, car carpets, and tile floors. It can be placed almost horizontally to the ground, allowing it to flexibly clean the difficult-to-reach area under most furniture. 
Its multistage filtering system absorbs all debris with its high-precision cotton filter. The particles then go through the cyclone separation system that separates dust from the other particles. Lastly, the stainless-steel metal filter collects larger pieces of particles. 
Other interesting features include the LED lights firmly placed on the main tube that provide a better view of the floor and particles while you are vacuuming. Additionally, the indicator power lights in bars easily show you the battery percentage so that you'll know when it needs to be charged. 
Details
- Rechargeable battery with ergonomic design handle
- 2-speed control for effective cleaning
- Wide floor brush with LED lighting lights
- Stainless steel mesh with fine filtering function
- Replaceable roller brush design
Performance
Overall, the Dibea D18 is somewhat similar to the Dibea F20 Max, but with weaker suction power. Do note that, in addition to being less suitable for carpeted floors, the D18 has been critiqued as having less-than-optimal battery life. Nonetheless, its performance is satisfactory at this price point. 
Power: 120W
Weight: 2kg
Capacity: 0.5L
Run Time: 45 minutes
Input Voltage: 22.2V
Suction Power: 9000Pa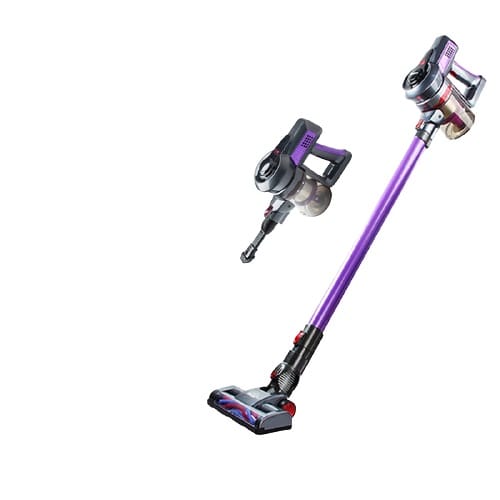 Check Airbot iRoom Cordless Vacuum Cleaner price below:
add_circle
Dual speed control
add_circle
2 suction pressure levels -- Eco and Turbo
add_circle
Washable stainless steel filter and HEPA filter
A lightweight vacuum makes cleaning easier as you won't have trouble lugging it around.
Overview
Say goodbye to blind spots in cleaning, because the Airbot iRoom CV100 Vacuum Cleaner has a slim and flat design that easily cleans corners. It helps that the vacuum also comes equipped with smooth wheels for ease of manoeuvring.  
In addition to its slim design, the Airbot is almost feather-light; weighing just 1.9kg. 
One interesting feature is that the Airbot has double-sided exhaust valves that cool the equipment easily, ensuring heat dissipation and preserving efficiency. This feature ensures that there's no need to worry about the vacuum cleaner heating up excessively.
Details
- Grip handle design that is optimized for ladies
- Noise-cancelling features
- LED light bar for easier monitoring
- Best for cleaning sofas, mattresses, curtains, keyboards, cupboards
Performance
The Airbot is frequently praised for being light, versatile and easy to manoeuvre. On the downside, the battery isn't very long-lasting and its suction is rather weak. With that said, the Airbot is best for light usage only.
Noise: 50-60dB
Power: 150W
Weight: 1.6kg
Capacity: 0.6L
Run Time: Lowspeed: 30-45 minutes; High speed: 10-15 minutes
Suction Power: 19000Pa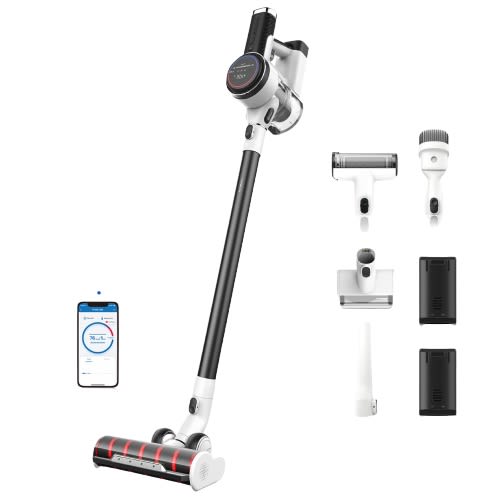 Check Tineco S12 Ex Smart Cordless Stick Vacuum Cleaner price below:
add_circle
Auto adjustment of suction power
add_circle
Self-cleaning filter
add_circle
Can be integrated with app for easy monitoring
add_circle
Premium material
remove_circle
difficult to manoeuvre due to its bulkiness
A great investment for your home.
Overview
What makes the Tineco S12 Ex Smart Cordless Stick Vacuum Cleaner so fascinating is its iLoop smart sensor technology that senses dirt in real-time and automatically adjusts suction power according to the varying dirt amount.
Because of its smart battery management system, the Tineco has an impressive runtime of up to 100 minutes whereas most vacuum cleaners have a runtime of only 45 minutes.
The vacuum cleaner can even be integrated with a mobile app to receive real-time updates, set cleaning reminders, and keep track of your cleaning reports. Up to 99.97% of particles are captured with its stringent 4-stage filtration system, consisting of a HEPA filter that expels non-allergenic fresh air, a pre-filter that blocks fine dust, and a mesh filter that blocks hairs and dust, and finally a cyclone system that separates large particles.
Details
- iLoop Smart Sensor Technology
- 6 times more powerful suction than ordinary cordless vacuum
- Soft roller power brush effectively deep cleans low pile carpets & hard floors
- Mini power brush easily grabs pet hair from upholstery and bedding
Performance
Users are impressed with its superior battery life, premium material, and top-notch smart technology. However, because of its weight, the vacuum cleaner is rather difficult to manoeuvre, especially in tight spaces like in-between chair legs.
Power: 500W
Weight: 3kg
Capacity: 0.6L
Airwatts: 145 Airwatts
Run Time: 100 minutes
Suction Power: 26000Pa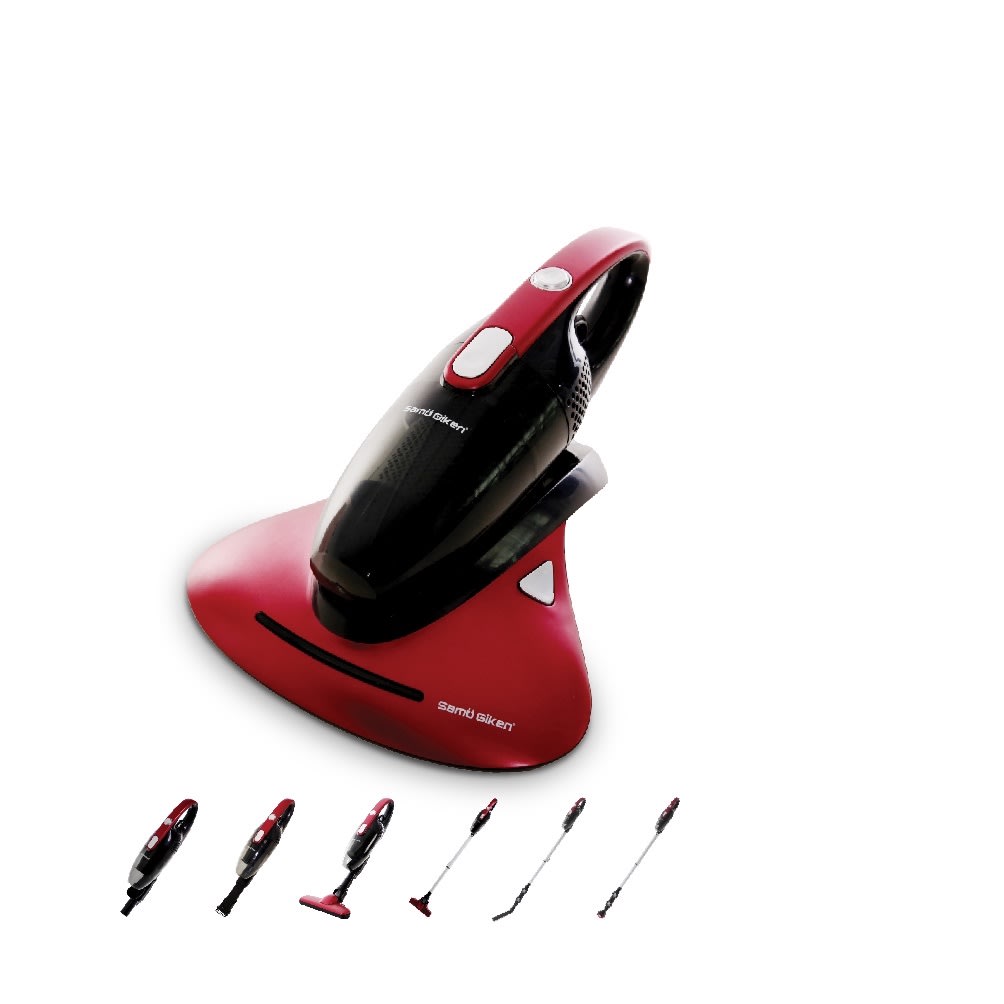 Check Samu Giken UV Vacuum Cleaner Dust Mite Killer price below:
add_circle
Large dust tank capacity
add_circle
Sterilising function that kills bacteria
add_circle
Suitable for cleaning fabrics
remove_circle
Not as powerful for heavy-duty floor-cleaning
Here's a value-for-money recommendation. 
Overview
As its name suggests, the Samu Giken UV Vacuum Cleaner Dust Mite Killer effectively removes mites, bed bugs, E. coli, salmonella, and other airborne allergens in your home. This is only possible because of its Germicidal UV Light Technology which can kill up to 99.9% of bacteria. UV lights are scientifically proven to kill bacteria by emitting radiation, thereby causing critical damage to the bacteria's DNA.
Therefore, the vacuum cleaner is perfect for cleaning fabric surfaces on sofas, curtains, and mattresses; home to a myriad of harmful bacteria. 
This handheld vacuum has a long stick body that makes it ideal for cleaning floors. Its desktop vacuum feature allows for easy cleaning of tabletops, cabinets, and wardrobe interiors.  
Details
- Can be used for thorough cleaning of cat's and dog's baskets
- Germicidal UV Light Technology
- 90% reduction in dust mite and bed bug infestation
- 99% removal of harmful airborne allergens and elimination of E. Coli
- Safety feature: micro motion switch
Performance
The Samu Gilken has received mixed reviews for its suction power; note that it's not the strongest. Overall, many recommend it, especially for those who are suffering from asthma or are allergic to dust mites as it can be used to eliminate the environmental triggers.
Power: 400W
Weight: 3kg
Capacity: 1.2L
Run Time: 60 minutes
Input Voltage: 220V
Suction Power: 10000Pa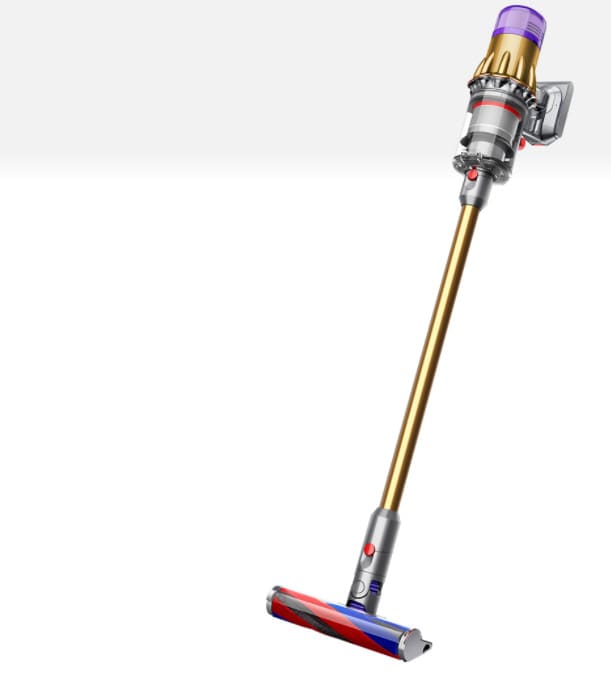 Check Dyson Digital Slim™ Fluffy Pro vacuum (Gold/Iron) price below:
add_circle
Intelligent real-time reports
add_circle
Advanced, whole machine filtration
add_circle
Comes with multiple tools for different cleaning tasks
add_circle
Made from high-tensile ABS for strength and lightness
add_circle
Slim Fluffy™ cleaner head is now 40% smaller and lighter
Overview:
A powerful 3-in-1 cleaning tool, the Dyson Digital Slim™ is a stick vacuum that can be transformed into a handheld one, allowing you to complete various cleaning tasks with just one device. Its versatility makes it a good investment in the long run. 
Weighing 1.9kg, it's 30% lighter than the Dyson V11™. Its Slim Fluffy™ cleaner head can capture large debris with soft woven nylon, and sweep fine particles from hard floors thanks to the black anti-static carbon fire filaments. In addition, it comes with a crevice tool with LED lights, for easy cleaning of dark spaces.
Though lightweight, don't underestimate its power. Equipped with a Dyson Hyperdymium™ motor, it spins at up to 120,000rpm to generate 100 Air Watts of powerful suction. Its 11 scrolled cyclones are designed to remove fine dust and dirt from the airflow.  On top of that, the Dyson Digital Slim™ has a 5-layer filtration system that captures dust and allergens. 
In terms of battery, this vacuum has up to 40 minutes of run time which puts it at the top of the spectrum as the average battery life of vacuums is between 15-40 minutes, though there may be outliers that can push a little longer than that. Further, the 3.5 hour charge time isn't really a concern as you just have to leave it at the wall dock while it charges.
It has an LCD screen that allows you to receive filter maintenance reminders which takes the guesswork out of things and is helpful if you're too busy to remember when it needs to be changed. It also displays the performance, settings, and blockage reports in real time. 
Key features of the Dyson Digital Slim™ Fluffy Pro vacuum (Gold/Iron):
Smooth bin emptying - The ejection mechanism with rotary catch enables no contact emptying of the bin 
Easy maintenance - The components can be easily washed and wiped to keep them clean
Removable battery - The battery can be replaced with an additional click-in one(sold separately) to instantly double the run time
The difference between the Gold/Iron variant and the Purple/Iron colourway is that the former is a direct exclusive to the Dyson Demo store and www.dyson.my, and it includes an additional floor dock.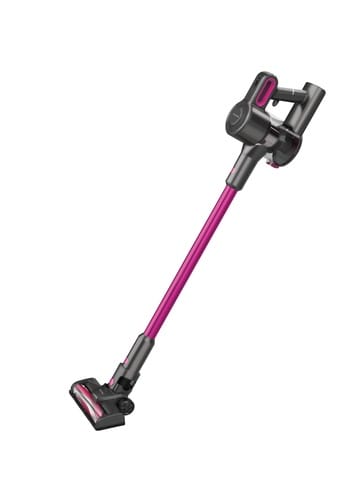 Check Corvan Cordless Vacuum Wireless Cleaner K6S price below:
Overview
Comes with 4 cleaning heads, this vacuum is suitable for various surfaces including beds, sofas, uneven floorings and carpets. You can also carry it around easily to clean your house and other places since it is designed to be cordless with the ability to clean a 2-storey big house within a charge. 
With such a lightweight body (only 1.2kg), an ergonomic handle and 1 press operation setting, cleaning sessions will be less tiring with this vacuum.
Details
HEPA Filtration: Yes, double HEPA, 3-stages

Light: LED

Speed: Normal, Turbo

Cleaning width: 23cm

Charging Time : 3-4 hours

Charger input: 100-240V

Runtime: 30-40min

Suction Power: 90AW

Dirt Capacity: 800ml

Body Weight: 1.2kg
Product Dimension (CM) : 23cm (W) x 19.8cm (D) x 115cm (H)
Who is this for?
This vacuum will come in handy for those seeking a multi-functional handheld vacuum that can be used on all surfaces for all types of debris including hair, pet hair, dust and dirt. It's especially a worthy buy if you wish to avoid fatigue and soreness of your arms during cleaning.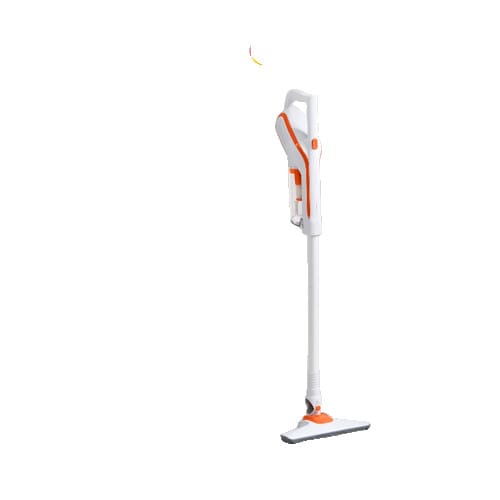 Check Gaabor 18500pa Corded Vacuum Cleaner GVCW-M12A price below:
Overview
Because of its tornado system, this corded vacuum cleaner from Gaabor has a highly persistent suction. Not only that; cleaning is made easier with its huge capacity which goes up to 1.2L, so that you can go about your house without worrying about having to stop halfway. 
The only thing you'd want to think twice about this product is that it is corded, which means you will be bound to electric plugs while moving around. On the bright side, you don't have to worry about running out of battery! 
Details
Model

:

GVCW-M12A & GVCW-M12B

Suction Power: 18500Pa

Power: 650W

Colour:  White & Black

Product Size: 1178*256*157 (mm)

Product weight: 1.6kg

Capacity: 1.2L

Modes: Pusher, Hand-held
Who is this for?
Parents with young children (and pets) who might be startled by vacuuming noises might want to consider this product to make cleaning quieter. Since the vacuum cleaner also has a brush rotation feature, those who find corners challenging to clean should also consider getting this one.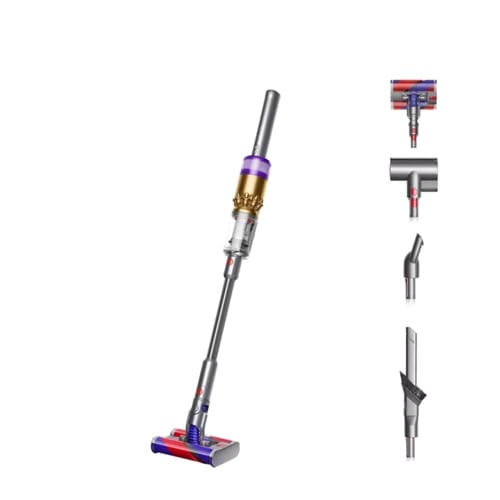 Check Dyson Omni-glide+ ™ Cordless Vacuum Cleaner price below:
Overview
This cordless vacuum cleaner by Dyson is designed to be easy to manoeuvre around with so you can clean more thoroughly than with other vacuum cleaners. The interior of the Omni-glide+™ is made up of its five-stage filtration system as well as the small and light Dyson motor and eight powerful cyclones to enable great, efficient suction.
With one click, the handle can transform from a stick handle to a handheld one which saves a lot of time rather than having to disassemble or assemble just to clean a small hidden spot. Other than the fact that it comes with 5 types of cleaning heads for different surfaces to clean better, the practicality of the design extends to being able to lie flat and reach narrow places.
Details
Suction power: 50AW

Bin volume: 0.2L

Run time: <20 minutes
Product Dimension: 1077mm (H), 92mm (L), 208mm (W).

Weight: 1.90kg

Charge time: 3.5 hours
Who is this for?
For those looking for a do-it-all vacuum cleaner, Dyson's Omni-glide+ is probably what you are looking for. The different cleaning heads can reach almost all surfaces and the Omni-glide+™ brush will get to the trickiest corner in your house.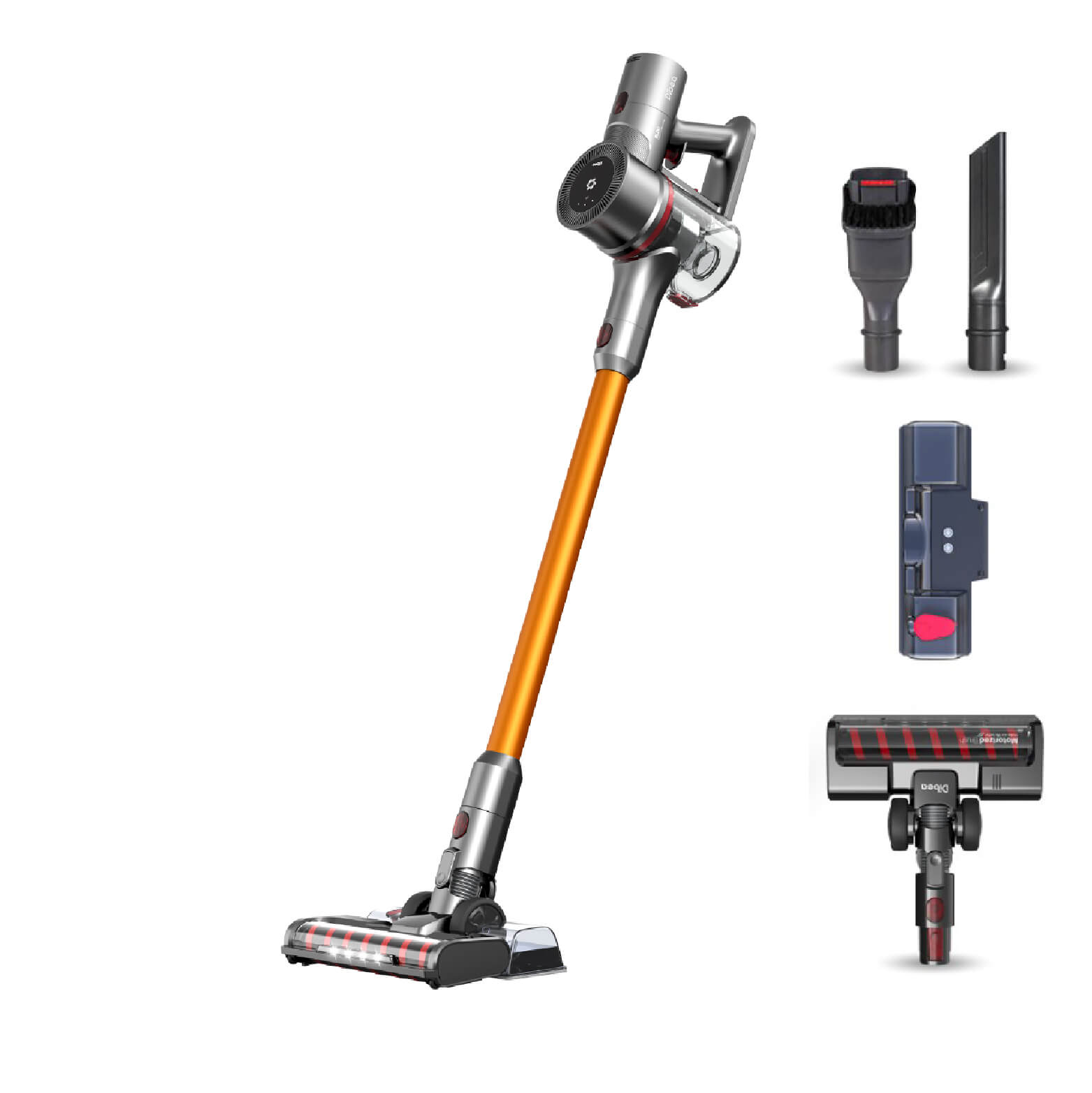 Check Dibea G20 Mini Vacuum Cleaner & Magnetic-Mop price below:
add_circle
Lightweight body
add_circle
Strong suction power
add_circle
Has an integrated water tank
add_circle
A built-in LED display for easy monitoring
remove_circle
Not suitable for covering the large area
Overview
The best feature of this vacuum cleaner by Dibea is its smart LED display which lets you view the vacuum's usage info easily. The display screen will show fault prompts, suction status and a battery power display to ensure the machine is recharged after use.
With a weight of less than 1kg, this vacuum cleaner has a powerful core motor built inside to produce a suction rating of 20,000PA. Being advertised as both a vacuum cleaner and a mop, this one can last up to 45 minutes in normal mode and around 15 minutes in power mode, which is ample time to deep clean your space.
Details
Suction: True 20,000PA

Rated power: 200W Max

Weight: 930g (Handheld)

Extension tube material: High-Grade Aluminium

Floor brush material: ABS

Rated voltage: 22V

Battery: 2600mAh Li-ion battery

Working time: Normal mode: Up to 45 minutes, Power mode: 10-15 minutes

Charging time:  3 - 4 hours fast charging

Dust tank capacity: 0.46L Max

Noise: 73dB

Motor type: Brushless motor

Filtering mode: Multi-stage cyclone and high-efficiency grade H13 HEPA filter
Who is this for?
If features like cordless, lightweight, 2-in 1 vacuum cleaner and mop, extensive run-time are in the list of your dream vacuum, this one will suit you well. Especially those who are looking for a vacuum cleaner with an LED display to ease the care for the cleaner will find this a true asset in their home.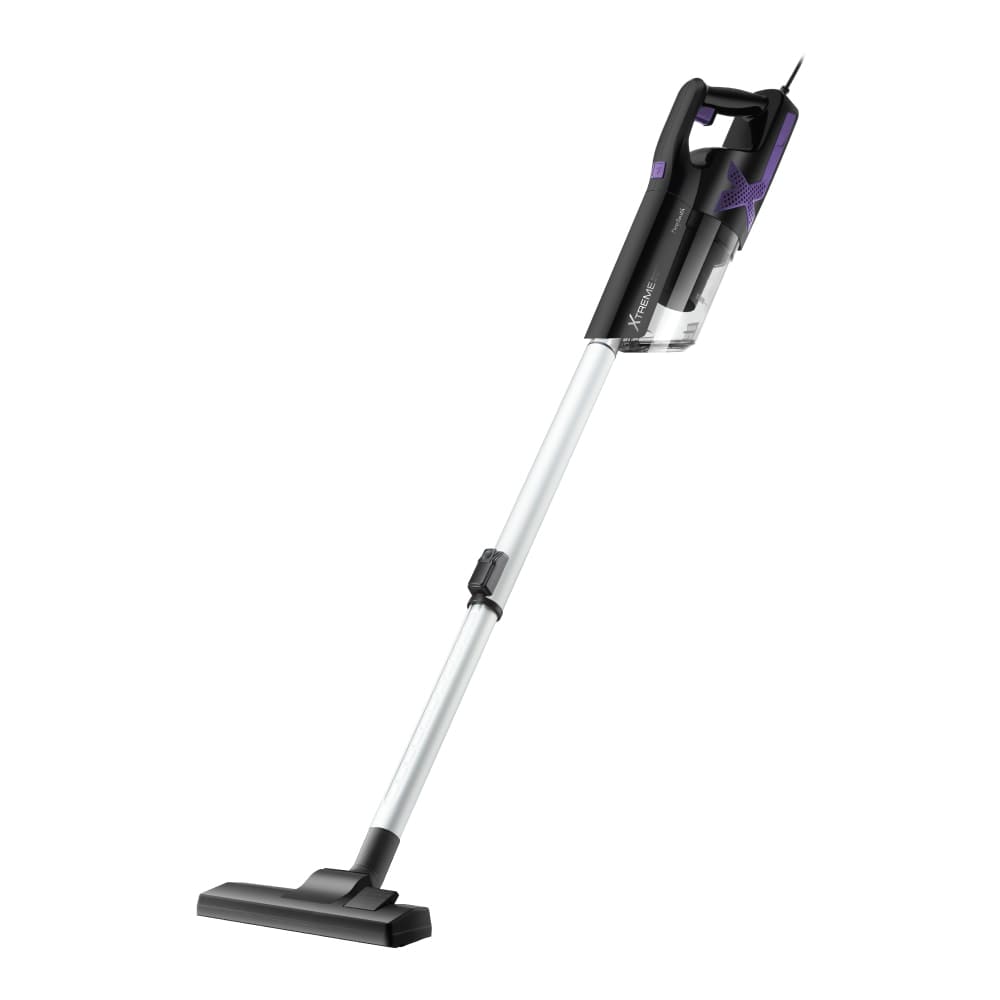 Check PerySmith Handheld Vacuum Cleaner Xtreme Series X10 Max (1000W) price below:
Overview
Within its petite size and light body, the power that this vacuum cleaner can supply is immense. First of all, the versatility of its 4-way floor brush and durable body will help you clean more efficiently to get to hidden corner dirt and dust that you might miss with other cleaners. Although corded, the 5-metre long insulated power cord provided is sufficient for you to move with the vacuum cleaner and get by.
With a HEPA filter and stainless steel mesh filter, this one will thoroughly clean your place without triggering allergies too much. And once you are done cleaning, the dust bin can be detached just with one push of a button, ensuring no dust will simply fly around in the process of you trying to remove the container.
Details
Power: 1000W

Voltage: 220V~240V

Suction power: 21000PA

Noise: 72dBA

Dust capacity: 0.8L

Certification: SIRIM Certified Product

Product weight: 1.0kg

Packaging Size: 460 x 180 x 250 (mm)
Who is this for?
For those who require more strength and time to clean because of heavy cleaning appliances, this vacuum cleaner is game-changing for its lightweight body yet very strong suction power. The 4-way floor brush is also a factor to consider since it means achieving quicker, easier and much more coverage during cleaning.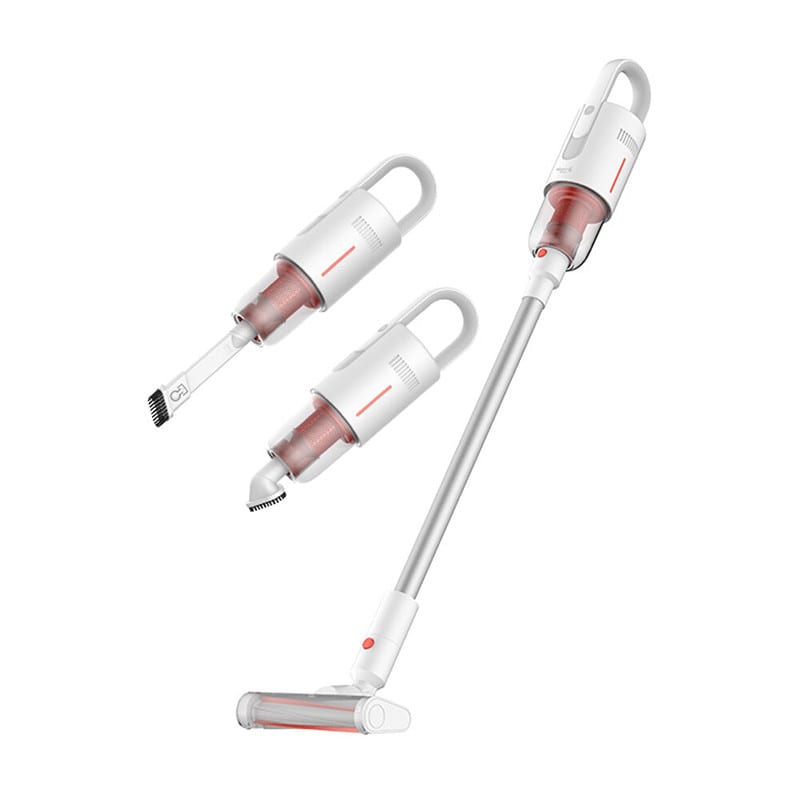 Check Deerma VC20 Plus Cordless Vacuum Cleaner 8000Pa price below:
Overview
If you struggle with untangling the wire of your vacuum cleaner or the hair found in it, this vacuum would be a good choice to counter those issues. The Deerma VC20 Plus vacuum cleaner is cordless and comes with 180-degree anti-winding gear to avoid clumped hair as well as strings inside. 
To maximise the run time so that your cleaning session is not interrupted, this cordless vacuum cleaner has a smart battery management system to lower energy consumption.
Details
Weight: 2.5kg

Rated Voltage: 14.4v

Rated Power: 150w

Battery Capacity: 2200mAh

Dust Tank Capacity: 0.6L

Charging Time: About 4.5 Hours

Run time: 30 Minutes (Standard Mode), 18 Minutes (Strong Suction Mode)

Noise: <80db

Suction: 8000Pa And More (Strong Suction Mode)

Material: ABS, PC
Who is this for?
For buyers seeking a simple-looking and convenient vacuum cleaner that is versatile for many uses, we recommend this vacuum. The brushes that come with it will help you get through all kinds of openings (including the small ones!) in your room, car and other spaces.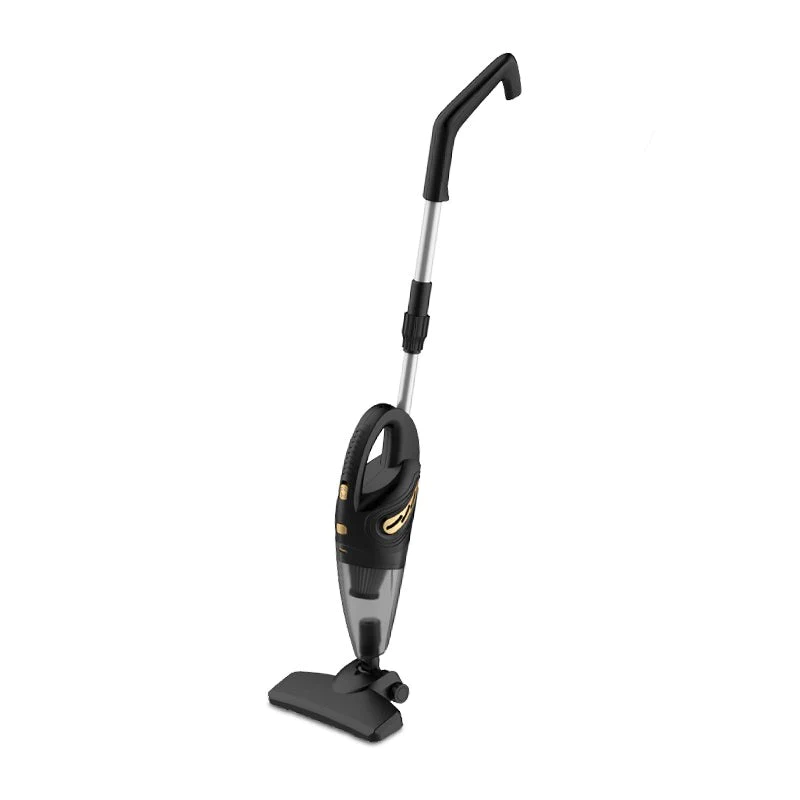 Check HAN RIVER 3 In 1 Wireless Handheld Portable Vacuum Cleaner price below:
Overview
With its three-layer high-density airtight filter, up to 99.7% of dust and mites as small as 0.3 microns will be trapped in this vacuum cleaner. Thanks to its suction power, handling debris, hair, cigarette butts and other garbage will not be a problem during cleaning.
Other than the washable filter, this user-friendly vacuum cleaner has a noise reduction mechanism, a single key for operation and a light body to optimise your cleaning experience. 
Details
Material: ABS

Voltage: 8.6V

Frequency: 50Hz

Power: 160W

Weight: 1kg

Capacity: 1L

Noise reduction: <50db
Who is this for?
Those who wish to make their lives easier should consider getting this light, cordless and quiet vacuum cleaner. This vacuum will also be great for those on a budget with a vacuum cleaner on their bucket list. 
FAQs
- How To Choose A Handheld Vacuum?
Here are some considerations when choosing a handheld vacuum:
Capacity
You'll want to take note of the dust capacity of the vacuum. A larger one would mean it wouldn't need to be emptied as often. This means you can go about vacuuming without having to stop to empty it.
You could even get a vacuum with an ejection mechanism so that no contact is necessary to empty the container.
Battery life
If you live in a large house, the runtime should be particularly important to you as you would have a lot of ground to cover and wouldn't want to have to stop in between to recharge your vacuum.
Most handheld vacuums have a runtime of up to 30 minutes before needing to be charged.
Size
You'll want a vacuum that's comfortable to handle and lightweight so that it's easy to carry around the house. Plus, vacuuming will be easier, unrestricted by a cord as you won't need to have a power outlet nearby. This will allow you to vacuum hard-to-reach spots too.
---
- What can you use a hand vacuum for?
You can clean every area of your house with a hand vacuum as well as difficult-to-reach areas. It can be used to clean up carpets, cushions, and upholstery as well as pick up pet hair.
Besides, hand vacuums can also be utilised to clean your car. Overall, a hand vacuum makes it easier for you to remove allergens from hard-to-reach areas.
---
- Handheld vacuum vs. robot vacuum
While both vacuums serve the same purpose — to clean your home — there are significant differences between the two.
Robot vacuum cleaners work independently, while handheld vacuum cleaners need to be operated and controlled manually.
This means that while robot cleaners are easier to operate and need no effort by the user, handheld vacuum cleaners offer higher precision and more thorough cleaning as you are in control.
Related articles