A vacuum cleaner is probably the most convenient equipment you can use to clean your home as it makes cleaning those hard-to-reach areas a breeze. You should make sure to invest in one that's of good quality to ensure effective cleaning and to avoid having to replace it if it breaks due to poor build. 
With that said, why not consider a Dyson vacuum cleaner? After all, Dyson invented the world's first bagless vacuum cleaner and is also a pioneer of cyclonic vacuum technology. The brand values innovation and quality as evidenced by its designs. 
Read on to find out about the best Dyson vacuum cleaners on the market. 
---
Table of Contents
---
Are Dyson vacuums really better?
A quick Google search will show you that Dyson vacuums don't come cheap, and for good reason. 
Dyson is the first brand of vacuum cleaners that utilises cyclones to separate dust, which ensures that no suction is lost. It is for this reason that Dyson vacuums are heavier, more powerful, have a longer run time, and have better suction than those of other brands. any users believe that Dyson vacuums provide better cleaning results.
Hence, although you'll be paying a higher price when buying a Dyson vacuum, the investment will definitely be worth it.
Related: Best Budget Vacuum Cleaners
---
Top 8 Dyson Vacuum Cleaners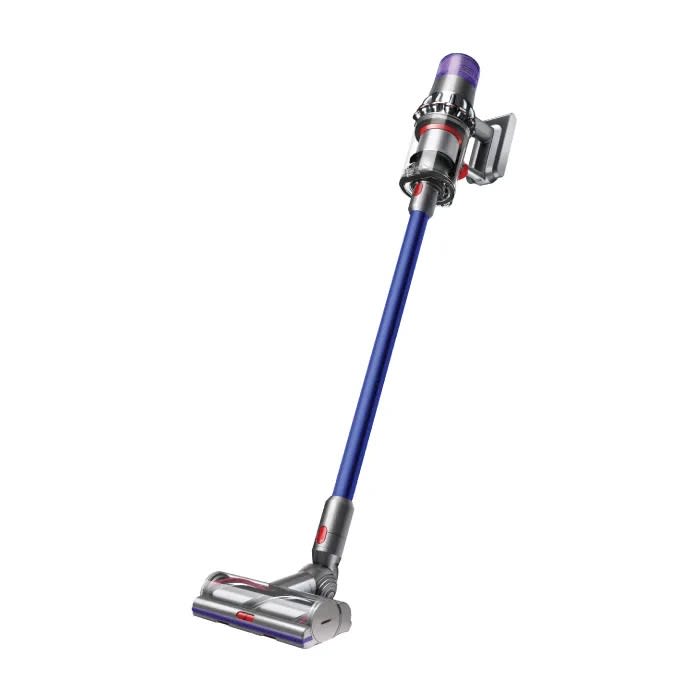 From

RM3,699.00
Check Dyson V11 Absolute Plus price below:
add_circle
Up to 60 min of running time
add_circle
Powerful suction
add_circle
Has a boost mode for intensive cleaning
add_circle
Has an LCD screen to report performance in real-time
Why It's Our Top Pick:
"The Dyson V11 Absolute+ Cordless Vacuum Cleaner is our favourite as it's able to intelligently adapt to different types of floors, be it hardwood floors, carpets, or tile floors."
Features:
You can easily switch between 3 power modes; auto mode which atomically adjusts suction power across different floor types, Eco mode which extends run time up to 60 minutes, and boost mode which is ideal for intensive cleaning.
Performance:
Powered by a powerful motor and designed with radical root cyclone technology, it has a powerful suction that enables deep cleaning. All in all, this vacuum cleaner speaks versatility and durability.
---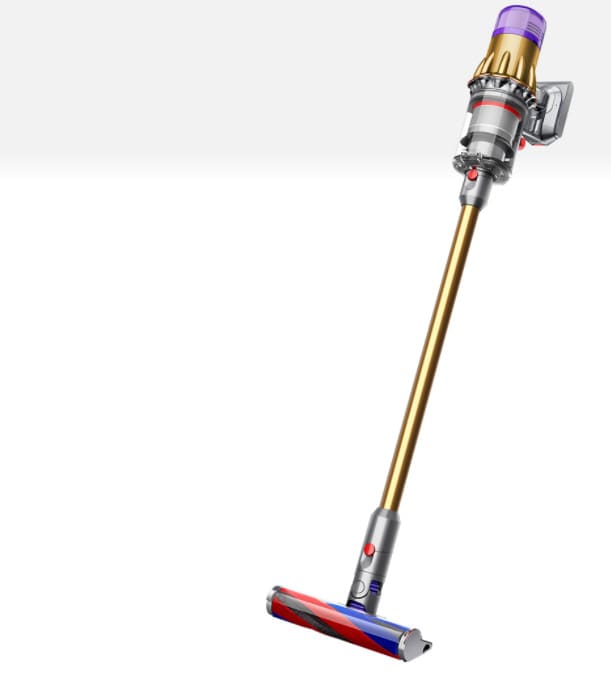 From

RM2,999.00
Check Dyson Digital Slim™ Fluffy Pro vacuum (Gold/Iron) price below:
add_circle
Intelligent real-time reports
add_circle
Advanced, whole machine filtration
add_circle
Comes with multiple tools for different cleaning tasks
add_circle
Made from high-tensile ABS for strength and lightness
add_circle
Slim Fluffy™ cleaner head is now 40% smaller and lighter
Overview:
A powerful 3-in-1 cleaning tool, the Dyson Digital Slim™ is a stick vacuum that can be transformed into a handheld one, allowing you to complete various cleaning tasks with just one device. Its versatility makes it a good investment in the long run. 
Weighing 1.9kg, it's 30% lighter than the Dyson V11™. Its Slim Fluffy™ cleaner head can capture large debris with soft woven nylon, and sweep fine particles from hard floors thanks to the black anti-static carbon fire filaments. In addition, it comes with a crevice tool with LED lights, for easy cleaning of dark spaces.
Though lightweight, don't underestimate its power. Equipped with a Dyson Hyperdymium™ motor, it spins at up to 120,000rpm to generate 100 Air Watts of powerful suction. Its 11 scrolled cyclones are designed to remove fine dust and dirt from the airflow.  On top of that, the Dyson Digital Slim™ has a 5-layer filtration system that captures dust and allergens. 
In terms of battery, this vacuum has up to 40 minutes of run time which puts it at the top of the spectrum as the average battery life of vacuums is between 15-40 minutes, though there may be outliers that can push a little longer than that. Further, the 3.5 hour charge time isn't really a concern as you just have to leave it at the wall dock while it charges.
It has an LCD screen that allows you to receive filter maintenance reminders which takes the guesswork out of things and is helpful if you're too busy to remember when it needs to be changed. It also displays the performance, settings, and blockage reports in real-time. 
Key features of the Dyson Digital Slim™ Fluffy Pro vacuum (Gold/Iron):
Smooth bin emptying - The ejection mechanism with rotary catch enables no contact emptying of the bin 
Easy maintenance - The components can be easily washed and wiped to keep them clean
Removable battery -  Battery can be replaced with an additional click-in one(sold separately) to instantly double the run time
The difference between the Gold/Iron variant and the Purple/Iron colourway is that the former is a direct exclusive to the Dyson Demo store and www.dyson.my, and it includes an additional floor dock.
Get this exclusive promo
Promo code: PN500
"RM500 OFF" the Dyson Digital Slim™ Fluffy Pro vacuum (Gold/Iron) only
Valid between 20th January - 31st January
Code is only valid on www.dyson.my upon checkout
One code is applicable for one transaction only
Not applicable on top of other promos(e.g. Grab PayLater) 
*This offer is limited to 50 redemptions only.
---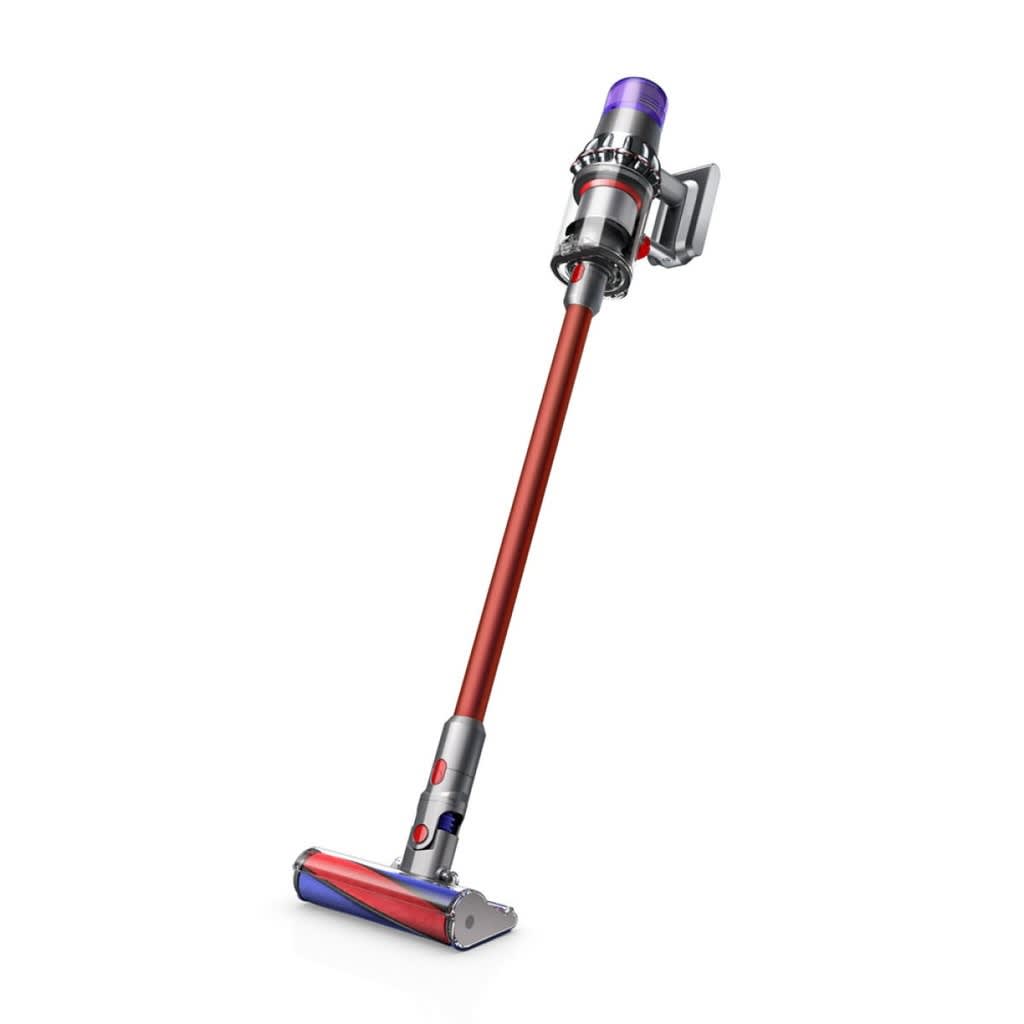 From

RM2,899.00
Check Dyson V11 Absolute Vacuum price below:
add_circle
Good for vacuuming pet hair; Good suction power
add_circle
Up to 60 min of running time
If your home or office has thick carpets and you're having difficulty cleaning them, you may want to consider the Dyson V11 Fluffy Vacuum Cleaner.
Features:
Coming with a drop-in docking station, the vacuum easily drops into the wall-mounted dock, tidily storing away.  Once it's recharged, it's ready to be grabbed and used.
It's also equipped with a fully-sealed filtration system that traps up to 99.97% of particles and expels cleaner air. With three cleaning modes to choose from, this vacuum is sure to fulfil all your cleaning needs.
Performance:
Acoustically engineered, this vacuum cleaner is designed to absorb vibrations and dampen noise, thus ensuring quiet operation. Reviewers have commended its powerful suction and its ability to collect pet hair and ground-in dirt from carpeted floors.
---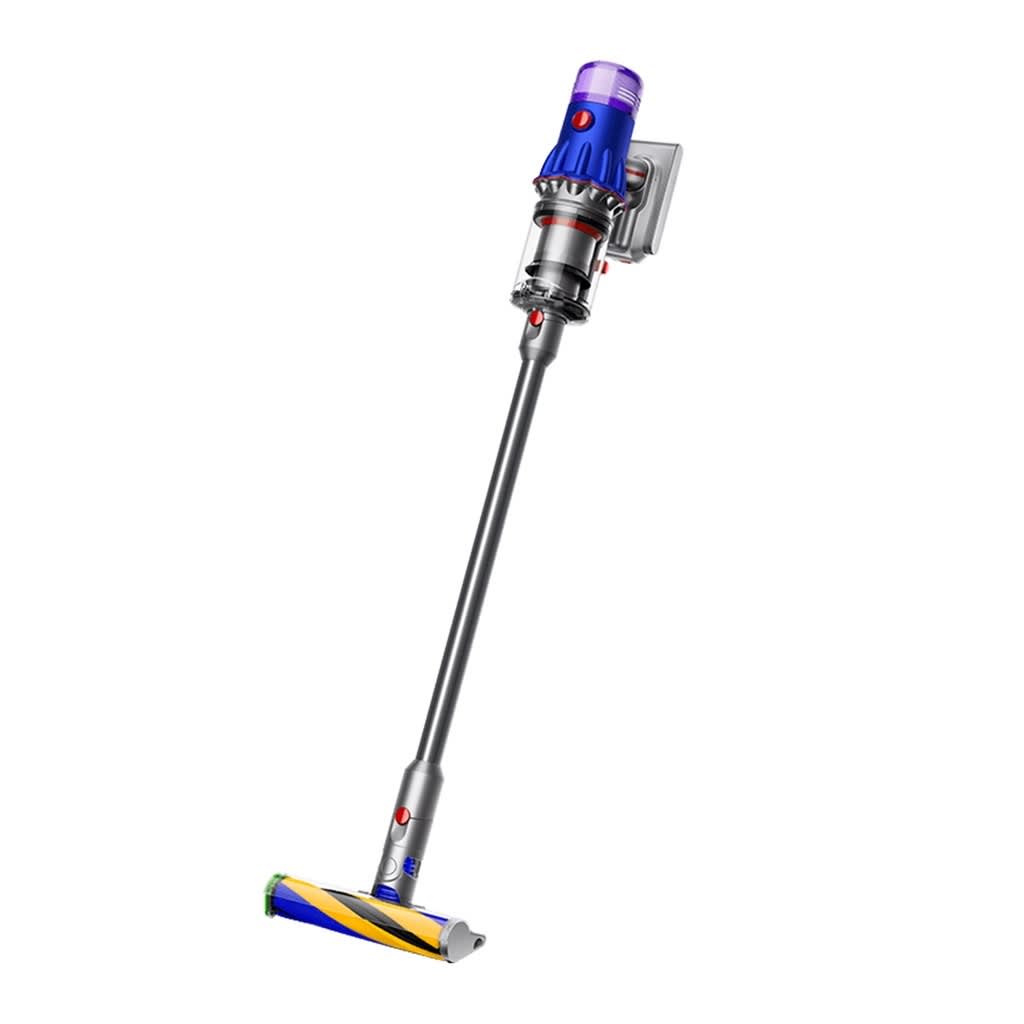 From

RM2,999.00
Check Dyson V12 Detect Slim Fluffy (SV20 FF) Vacuum Cleaner price below:
add_circle
Great for collecting hair
add_circle
Detects non-visible dust
add_circle
Automatic adjustment of suction power
add_circle
Up to 60 min of running time
You may think it's easy to vacuum tile floors, but there's always non-visible debris on the floor. This is where the Dyson V12 Detect Slim Fluffy (SV20 FF) Vacuum Cleaner comes in.
Features:
What sets it apart from other vacuum cleaners is that it's equipped with laser technology that can detect non-visible dust and other particles on the floor. Its sensors can detect the density of dust and thus automatically adjust the suction power accordingly.
Performance:
With a running time of up to 60 minutes and its anti-tangle tool, it's no wonder that this vacuum cleaner exceeds expectations. Its LCD screen even displays the debris count, showing you the particles being picked up.
---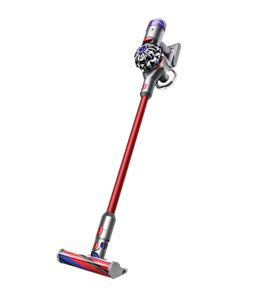 From

RM1,799.00
Check Dyson V8 Slim Fluffy Plus price below:
add_circle
Easily transforms into a handheld vacuum
remove_circle
High battery usage
Next on the list is the Dyson V8 Slim Fluffy+ Cordless Vacuum Cleaner.
Features:
With a weight of about 2.1kg, it's super easy to maneuver, especially between tight spaces. It has 2 power modes: "normal" for regular cleaning, and "max" for intensive cleaning.
Performance:
Although 40% smaller and lighter, it has the same power as any other vacuum cleaner. However, if you use the "Max" mode, the battery drains quickly. A full charge takes about 5 hours.
---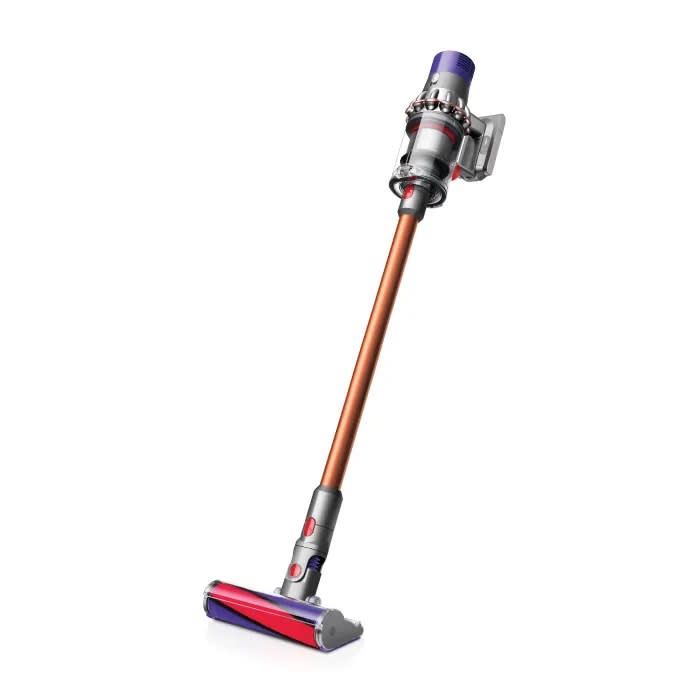 From

RM2,999.00
Check Dyson Cyclone V10 Absolute price below:
The Dyson Cyclone V10 Absolute Vacuum Cleaner is engineered for deep cleaning, thus making it heavy-duty and suitable for a big home.
Features:
With a fully-sealed filtration system, this cordless vacuum cleaner captures 99.97% of microscopic dust as tiny as 0.3 microns. Additionally, its cleaner head drives nylon bristles, removing ground-in dust effectively.
Performance:
Its suction power is extremely strong and its running time is an hour or more, making it ideal for cleaning a big house.
---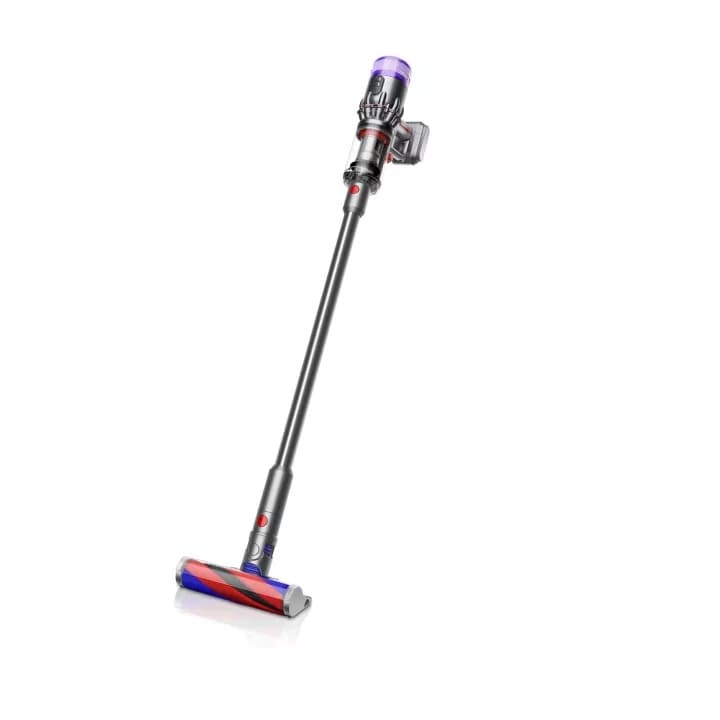 From

RM1,999.00
Check Dyson Micro 1.5kg Cordless Vacuum price below:
add_circle
Easily cleans the hard-to-reach places
add_circle
Good for picking up microscopic dust
add_circle
2-5 year warranty
remove_circle
Short battery life
The Dyson Micro 1.5kg Vacuum Cleaner is an upright vacuum cleaner that converts easily to a cordless handheld vacuum cleaner with just a click.
Features:
Thanks to its 5-layer whole-machine filtration, it's able to capture and seal in 99.99% of microscopic particles and simultaneously expel cleaner air. With a cleaning head that is 45% smaller than a regular cleaning head, this vacuum cleaner is able to reach further into tight spaces and pick up ultra fine particles from hard floors.
Performance:
Overall, this vacuum cleaner's advanced filtration and cyclonic separation system have won much praise. However, it is reported that battery life is rather disappointing at about 25 minutes, but this probably won't be an issue if you're getting this to clean small spaces.
---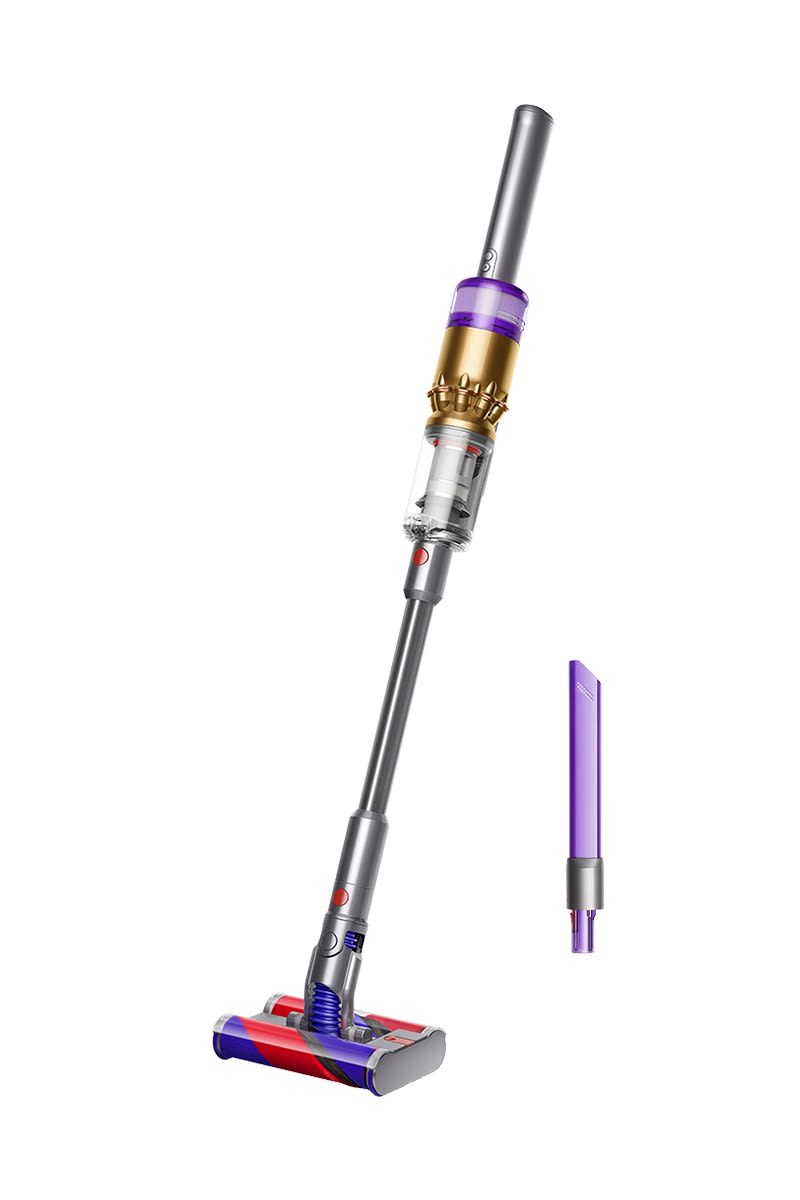 From

RM2,199.00
Check Dyson Omni-Glide+ price below:
add_circle
Lightweight - suitable for one-handed use
add_circle
Dyson five-stage filtration
Living up to its name, the Dyson Omni-Glide+ makes vacuuming as easy as gliding.
Features:
It easily floats and manoeuvres arounds obstacles, being aided by a light pipe crevice tool that penetrate small spaces to collect pet hair, dust, fine particles, and other debris.
Performance:
This vacuum cleaner has been dubbed "Dyson's most manoeuvrable vacuum". In spite of its lightness, it's powered by a Dyson Hyperdymium motor that creates powerful suction on hard floors. 
Though the Omni-Glide+ promises approximately 18 minutes of battery life when used in Eco modewith a non-motorised tool, there are additional click-in batteries available that can provide longer run time for prolonged usage.
---
More related articles:
Other articles:
Dyson Malaysia Discount Code