Hate cleaning? As in sweeping and mopping the floors? Yeah, we know how you feel about performing such a mundane and tiring task when you should be doing something more important. Moreover, these tasks are not exactly the fastest chores to do. 
But thank God for a certain value-added invention that uses robotic technology. These are called robot vacuum cleaners or simply robot vacuums.
Here is several top-rated robot vacuums from high-end to affordable varieties that we highly recommend. For more tips on choosing a robot vacuum, scroll all the way down!
---
List of Best Robot Vacuum Cleaners In Malaysia 2022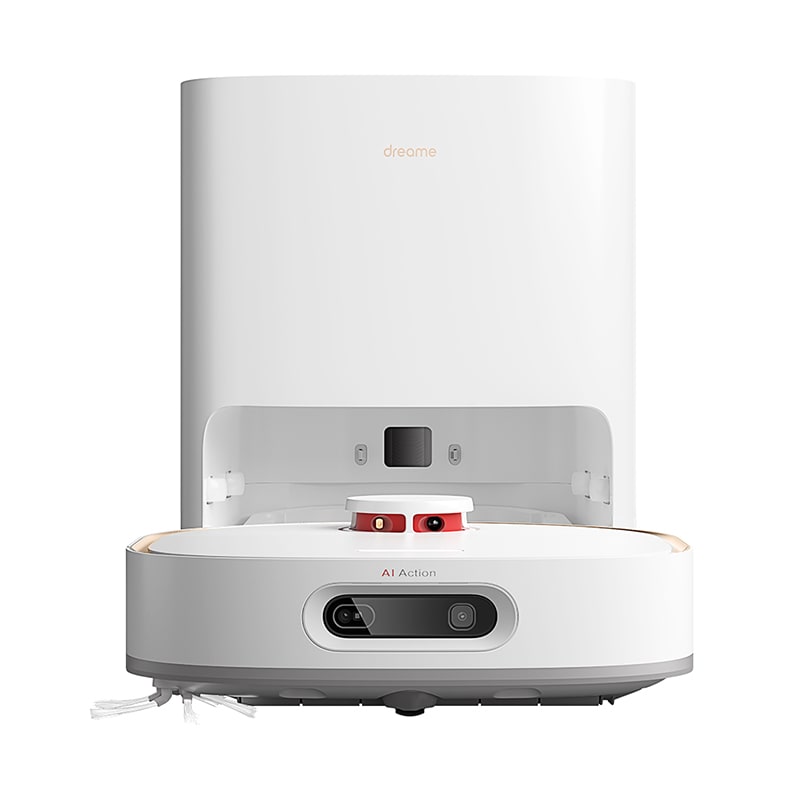 Check Dreame Bot W10 Pro Self-Cleaning Vacuum and Mop price below:
As a busy homeowner, do you find yourself needing a strong robot vacuum that mops just as well?
What caught our attention at first glance about the Dreame Bot W10 Pro Self-Cleaning Robot Vacuum and Mop is not just its strong 4,000Pa suction rating. It is the fact that it has a total of 8.5 litres of water capacity as well as the long 210 minutes runtime. This is also a self-cleaning robot vacuum, so it's perfect for super-busy medium to big households!
Overview
The Dreame W10 Pro is designed to clean up to 200m square (approximately 2150 square feet) of space on a single charge. Made to clean efficiently and quickly, the W10 Pro utilises a high-performing LiDAR-based SLAM navigation system together with an advanced AI Action camera. Together, the robot is able to map up to 12x faster than other Dreame Bots as well as with high accuracy in the dark.
When it comes to cleaning, Dreame Bot W10 Pro has a 450ml dust capacity which is sufficient for up to a week's worth of dirt for most home sizes (daily cleaning). Made in a D-shaped design, this also lets the robot hug corners of a room and clean them with its side brush which will catch tricky and stubborn debris.
Mopping will be seamless with the Dreame W10 Pro. Aside from its strong yet gentle rotating mopping pads optimised with 10N pressure, the robot has a  4-litre and 4.5-litre water tank for storing clean and dirty water respectively. This greatly reduces the number of times you'd need to refill and clean out water for mopping. 
Impressively, the robot will wash its own mopping pads thoroughly after every round of cleaning and then dry them with hot air to prevent the formation of mildew. 
Details & Highlights - Dreame Bot W10 Pro Specs
Power (Product):

55W

Working time

: 210 minutes

Charging time:

N/A

Battery Capacity:

6400mAh

Cleaning area:

200m square (approx. 2150 square feet)

Suction:

4,000Pa

Dust Box Capacity:

450ml

Water Tank Capacity:

4.0-litre for clean and 4.5-litre for dirty

Dimensions (Product):

334 x 314 x 105.5 mm

Dimensions (Base):

375 x 400 x 430mm

More:

Has Alexa and Google Home support, Advanced avoidance and app control, 180RPM scrubbing (mop), Built-in Ultrasonic Carpet Detection
Who is this for?
One can expect not just thorough vacuuming of dust and dirt, but also efficient mopping and long battery life; all of which are the main reasons for medium to big-sized households to consider the Dreame Bot W10 Pro Self-Cleaning Robot Vacuum and Mop. 
Especially for houses that have kids with grabby hands; you can trust the Dreame Bot W10 Pro to clear any dry and wet situations, be it a small or stubborn mess.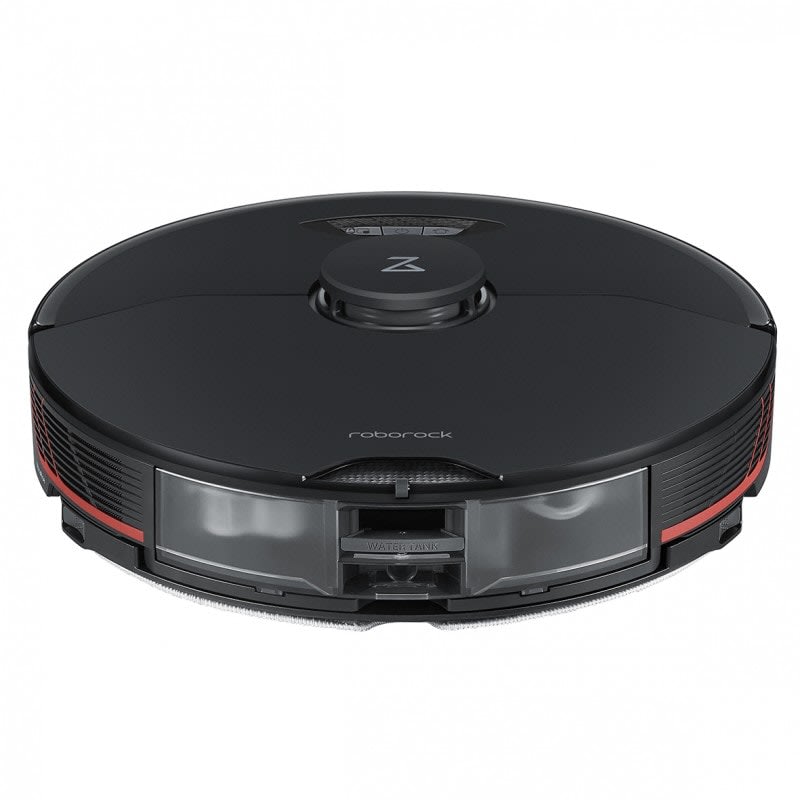 Check Roborock S7 MaxV Robot Vacuum price below:
add_circle
Great value for its features (ex. self emptying bin)
add_circle
Great suction performance
add_circle
Camera & movement control feature allows you to use it as a secondary security camera
add_circle
Advanced mapping capabilities
remove_circle
Requires a good amount of space to accommodate
Why It's Our Top Pick
Aside from its great suction power, we simply like the Roborock S7 MaxV for its advanced features such as live camera access, self-emptying bin capabilities and a mop-lifting feature that allows it to elevate itself when it detects a carpet so thorough cleaning. For its advanced features, being below RM3500 isn't too bad of a deal since you don't need to worry much about its reliability.
With all of that said, the Roborock S7 MaxV is easily one of the best robot vacuums with a camera.
Overview
For convenience, you can assign the Roborock S7 MaxV to perform the cleaning task accordingly using the Roborock app, which is available for download on Google Play and AppStore. This app lets you set up virtual No-Go and No-Mop Zones so that the robot vacuum will know which designated areas to avoid. 
What's changed from the S7 MaxV is that the robot has Roborock's VibraRise technology which lets it detect carpets when mopping, and then raises itself about 5mm in elevation. So not only can the robot mop hard floors, but also low pile carpets. Speaking of which, the mop utilises sonic vibration to scrub your floors gently yet effectively at up to 3,000 times per minute. 
Compared to a lot of brands for its price, the robot also has a pretty high suction rate at 5,100Pa with HyperForce suction. Combined with a rubber brush, the robot vacuum is capable of handling dust and hair pretty well. Not forgetting; the battery is good too, being able to last as long as 180 minutes on a single charge.
Details
Suction power: 2500Pa
Dust capacity: 400ml 
Water capacity: 200ml
Climb Capability : 2cm
Noise: 68db
Power: 74W
Weight: n/a
Working Time: 180 minutes
Dimensions : 13.78 in (w) x 3.8 in (h)
Who is this for?
One thing to note; the robot vacuum's total capacity is 400ml, which makes it smaller than many other brands and it requires to be emptied often. This is kind of mitigated a tad since the robot will go back to its dock to empty its own bin. So you're likely to empty the actual dock's bin at least once a week for maintenance.
Not to mention, the base of it is slightly bigger than many others. So if you can look past these shortcomings, the Roborock S7 MaxV remains a worthy investment for your cleaning needs.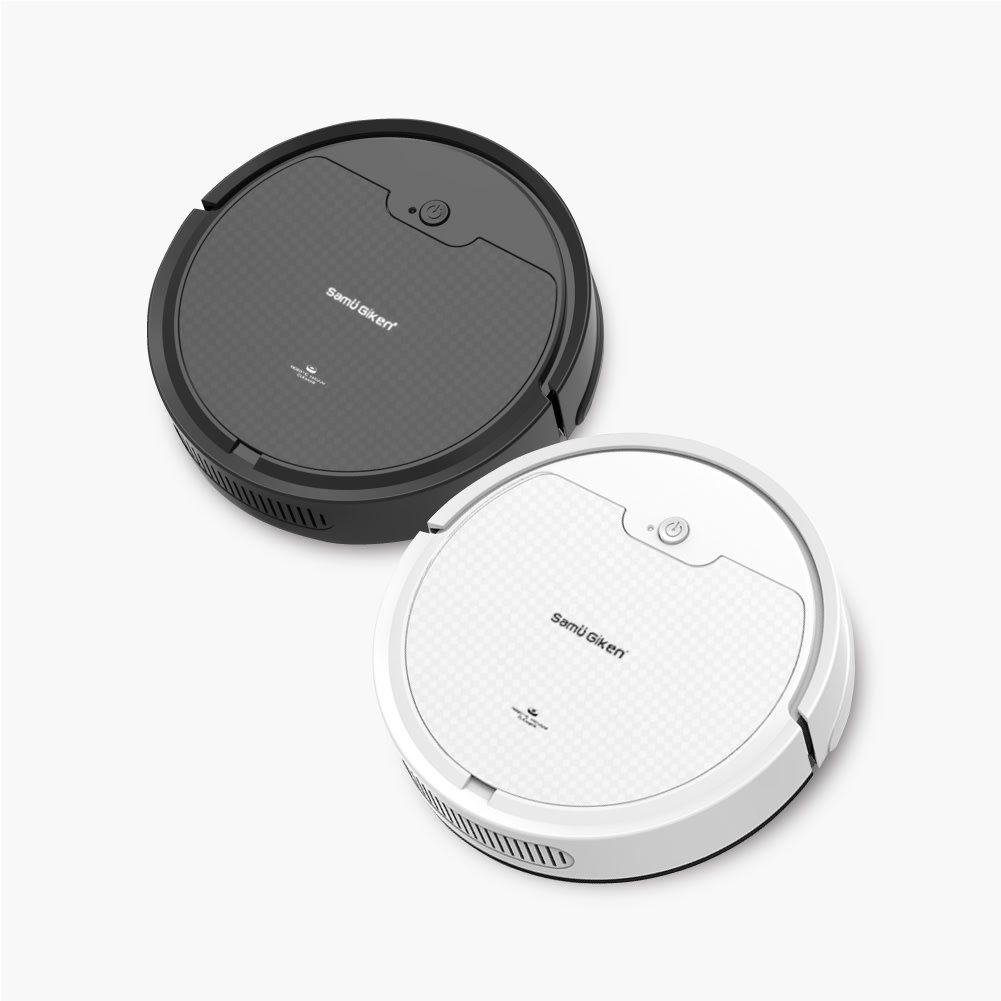 Check Samu Giken 3 in 1 Robotic Vacuum Cleaner - RVCOB8(S) price below:
add_circle
Can be operated via the app
add_circle
Pocket-friendly
remove_circle
Average cleaning performance
Overview
Want to get in on the robot vacuum hype without breaking the bank? This model by Samu Giken is a great option.
A 3-in-1 multifunctional machine, the Samu Giken RVCOB8(S) works on vinyl, marble, and tiled floors as well as carpets with 1200PA of suction power. Featuring a bilateral six-side claw brush with a wide rotating sweeping range, it has the ability to automatically change direction when it detects obstacles and its slim body allows it to clean narrow spaces effectively.
Moreover, battery life is rated to be decent, clocking in about 70-100 minutes of run time and it can be easily controlled through the SDJ app.
Details
Suction power: 1200Pa
Dust capacity: 400ml
Noise: <40dB 
Power: 3W
Weight: 565g
Working time: 70 mins
Charging time: 150-180minutes
Dimensions: 278 * 278 * 68mm
Who is this for?
Users say that the suction is not bad but don't expect the cleaning efficiency to be as good as those of higher-end models with far more impressive suction technology and design. Also, it might not work so well with thicker carpets but at this price point, its performance is acceptable and satisfactory.
Check Dreame D10 Plus price below:
Overview
Made to be (almost) independent, a durable robot vacuum is the Dreame D10 Plus which is designed to clean your space for 45 days without needing your supervision.
Powered with a 5,200mAh battery life, Dreame D10 Plus is built with a powerful 4,000Pa suction rating which is meant to suck up thin and tiny debris as small as dust and hair. Especially for dust, Dreame D10 Plus is designed with Dual Boost technology which aids in efficient dust collection as well as reduces odour causes while preventing any clogs.
Want to schedule auto clean-ups? The robot utilises a high-performing LiDAR navigation system that can scan obstacles up to 8 meters away, being able to map your home dynamically as fast as under 8 minutes. ​​After that, you can start customising schedules and vacuum or mopping modes via its dedicated mobile app.
In terms of being self-sufficient, the Dream D10 Plus is also able to self-empty its 400ml capacity bin into a 2.5L sealed dirt bag situated at the charging hub. With its smart design, this minimizes disruption while maximizing cleaning time for up to 45 days before you need to check the vacuum for bin-emptying.
Details
Suction:

4,000Pa

Dust Box Capacity:

400ml

Water Tank Capacity:

145ml

Power:

46W

Battery Capacity:

5200mAh

Cleaning area:

270m square

Dimensions:

350 x 350 x 97 mm
Who is this for?
A feature new owners must always watch out for is durability. Good battery life and bin capacity for a robot vacuum cleaner mean being able to clean bigger spaces without constant upkeep. This saves you time to do other stuff as well.
With that in mind, the Dreame D10 Plus is perfect for the neat freak or busy-bee. After all, this robot aims to help you clean your space without needing to be heavily monitored thanks to its high-battery capacity, high-technology navigation system and self-emptying bin system.
More: 15 Mops Which Clean Like a Dream for Every Floor Type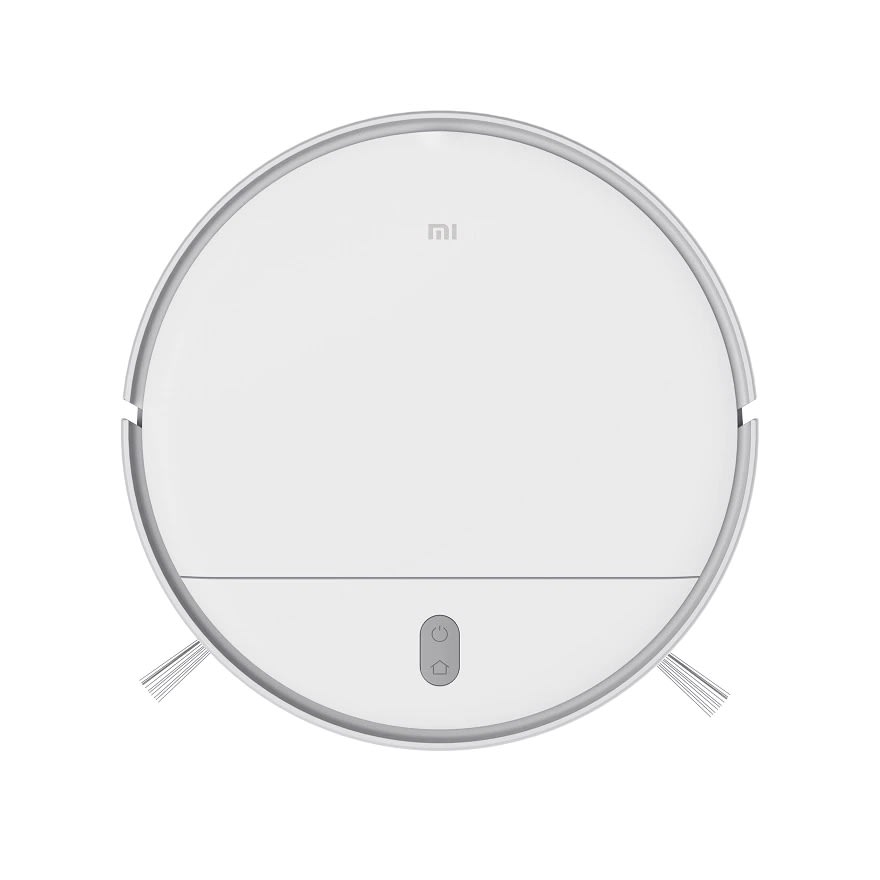 Check Xiaomi Mi Robot Vacuum-Mop Essential price below:
add_circle
Reasonably priced
add_circle
Mi AI voice control
add_circle
HEPA filtration
remove_circle
Small water tank
Overview
If all you want is to try out a robot vacuum, a mid-range one like this from Xiaomi should suffice. This robot vacuum has a minimalist design with 16 core features including 4 suction settings, a real-time mapping display, and infrared collision avoidance.
Although priced under RM500, you have the option to connect to the Mi Home App and control the robot remotely. For optimum performance and maintenance, you can also check the cleaning status, initiate cleaning, and switch between modes for effective cleaning via the app.
In terms of cleaning performance, it utilises a Japanese Nidec motor boasting 2200 PA suction power that clears dust, hair and debris.
Details
Suction power: 2200 Pa
Liquid tank capacity: 0.2L
Solids tank capacity: 0.42L
Power: 25W
Weight : 3.4kg
Working time: 90 minutes
Filter: Nylon + Sponge + HEPA – Triple Anti-dust, Anti-Mite System
Who is this for?
Despite the mop performing quite well, some users complain that the 200ml water tank is too small. Indeed, this robot is ideal for smaller spaces. One user reported that it takes 25 minutes to cover roughly 30m² on a 50% battery.
All in all, users are satisfied with its performance and ability to both vacuum and mop. So if you can overlook the less impressive water tank,  this is a value-for-money option that's easy to operate and gets the job done.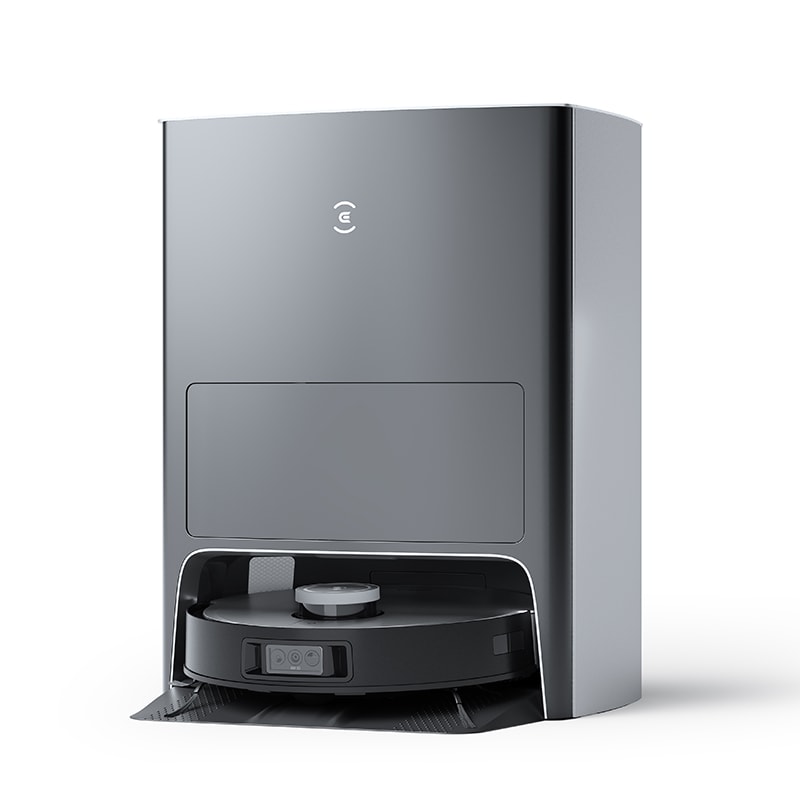 Check Ecovacs Deebot X1 OMNI Robot Vacuum Cleaner price below:
add_circle
Self-empty bin & self-replenish water capacity feature
add_circle
Strong suction power
add_circle
Can self-clean its own mop cloth
add_circle
AI powered & voice control available
remove_circle
Scrubbing when mopping isn't the best when compared to other competitors
Overview
Those who own a pet, notably long-fur cats and dogs; we know. Loose fur floating about can be a nuisance at times. Because pets shed fur all the time and all over the place, sweeping them up can be a real chore.
With a robot vacuum like Ecovacs' Deebot X1 OMNI, your problem is solved with its Dual Side Brushes, a Floating Main Brush and 5000Pa strong suction power to efficiently take in all hair and fur.
Aside from that, the robot vacuum's mopping capabilities are complemented with an OZMO™ Turbo 2.0 Rotating Mopping System which allows for a deep and efficient mopping session so that no stubborn remains.
Another reason why the Deebot X1 OMNI is a great option for pets is thanks to its OMNI station which offers a hands-free experience. Not only does it self-empty its own dust bin, but it also supports automatic washing & drying of its mopping cloths as well as replenishing the water reservoir itself for mopping. 
Details
Suction power: 5000Pa
Dust capacity: 400ml
Power: 1000W
Weight: 15kg (including docking station)
Working time: 180 minutes
Dimensions : n/a
Who is this for?
Those who have stubborn or playful pets and kids should opt for this robot vacuum, or even if you just can't upkeep the robot's bin and water capacity for vacuuming and mopping.
Not only that but the robot vacuum is designed for a total fuss-free experience. For safety use, the OMNI station has an optional Child Safety Lock to prevent your child or pets from activating self-refilling water or self-empty the dustbin.
More: Clean Your Home Freely with these 7 Cordless Vacuum Cleaners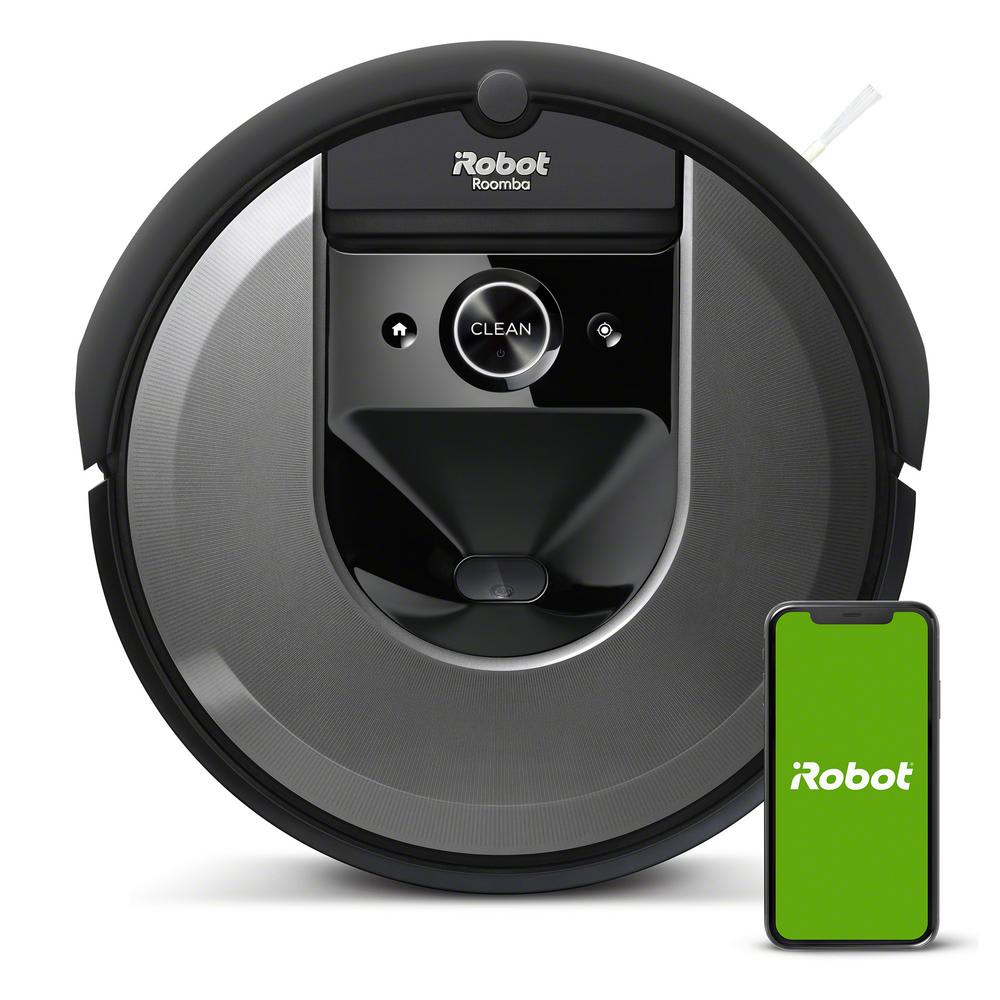 Check iRobot Roomba i7+ price below:
add_circle
Works well on hardwoods & carpets
add_circle
Great navigation system
add_circle
Self-emptying dirt disposal system
remove_circle
Loud noise while running
remove_circle
Doesn't clean thoroughly
Overview
The iRobot Roomba i7+ is almost perfect if you can see past its higher asking price. 
In terms of performance, it has a Smart Mapping system that allows you to map a maximum of 10 different floor plans and choose where it should clean. For instance, you can "instruct" the robot vacuum to focus on the bathroom floor. All this can be done using the iRobot app.
It also comes equipped with a cool Dirt Detect feature, where the robot vacuum can automatically identify dirty areas in your home and clean such particular spots. Apart from operating the robot vacuum remotely using the smartphone app, it also responds to voice commands via Google Assistant or Amazon's Alexa.
Meanwhile, the battery is alright, being able to sustain approximately 75 minutes on a single charge. Given the fact that it costs so much to own one, it's fair to expect the iRobot Roomba i7+ to come with a larger battery capacity.
Despite its high price, the iRobot Roomba i7+ does have some minor flaws, namely a loud Clean Base that is actually a combination of the automatic self-emptying bin and a charging stand. But the good thing is, the Clean Base can hold up to 30 bins' worth of dirt and debris. It also cleans fairly well, be it small dust or long hair.
Details
Suction power: n/a (can lift up debris as heavy as grains and cat litter)
Dust capacity: 500ml 
Weight: 3.4kg
Working Time: 75 minutes
Dimensions (robot) : 33.8 cm (w) x 9.2 cm (h)
Who is this for?
Overall, the iRobot Roomba i7+ scores high points in terms of its features and performance. According to one review, you can leave it to do the cleaning while you're out once you "train" it. This is most definitely due to its excellent mapping system.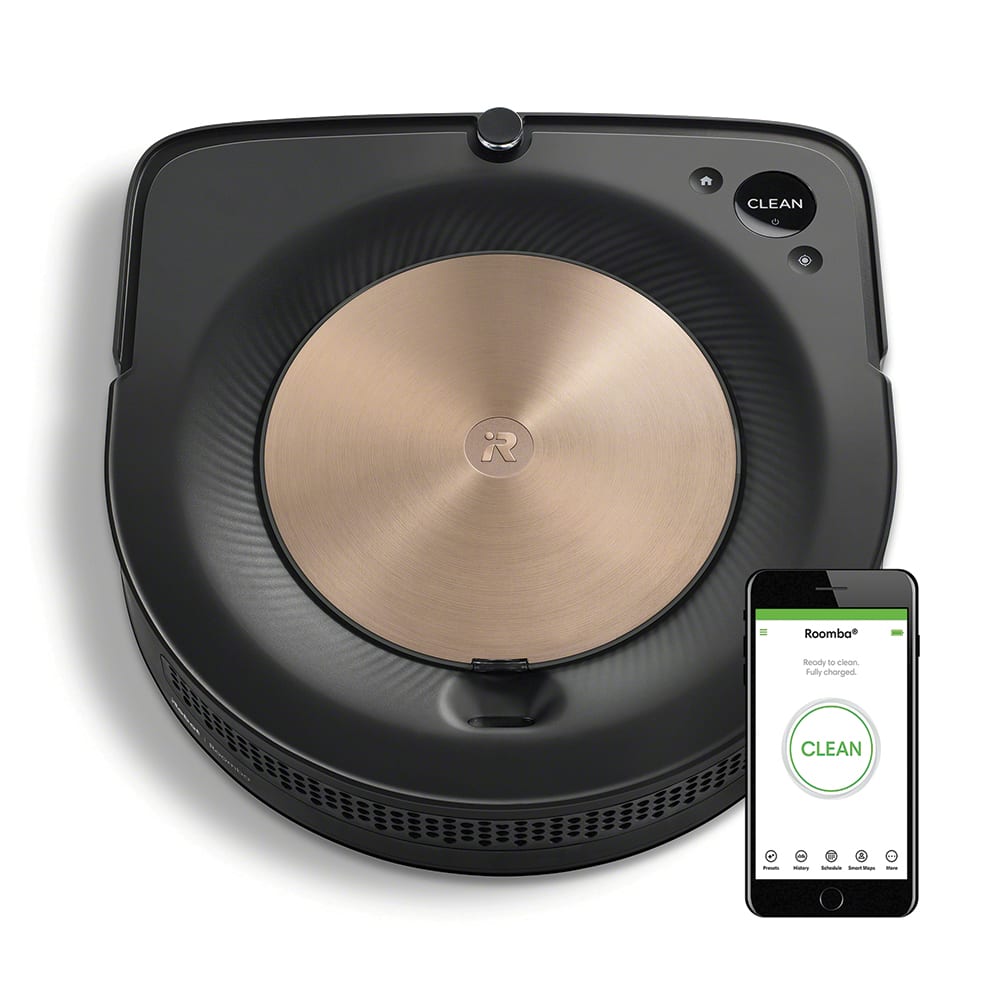 Check iRobot Roomba S9 price below:
add_circle
Superb build quality
add_circle
Handles carpeted & hard floors well
add_circle
Excellent filtration system
remove_circle
The robot vacuum feels kind of bulky if you tend to move it around
Overview
If budget isn't an issue, consider investing in the iRobot Roomba S9 - a high-end robot vacuum that has plenty of features you can count on. For starters, this vacuum has a front sensor that makes the mapping system all the more accurate upon its targeted cleaning process.
When it comes to spot-cleaning, this robot vacuum can cover an area in your home of over 12 sq. ft. It does a good job cleaning multiple rooms and you can make use of the app (iRobot Home App) to assign certain "no-go" zones for the robot vacuum.
If that's not enough, the iRobot Roomba S9 is also made compatible with smart home systems and voice commands including Google Home Assistant and Alexa.
Of course, for those stubborn carpets; the iRobot Roomba S9 has great suction power that's made up to 40x stronger than its predecessor. The suction power is good enough to pick up pet hair whether off soft and clean hard or carpeted flooring (best for low to medium-pile carpets)
Aside from scoring high in multiple tests online by other reviewers when it comes to carpet cleaning, the robot vacuum can also successfully collect up to 30% more pet hair than most like-minded robot vacuums.
Apart from pet hair, the test shows exceptional results in picking up different debris like rice, flour and oats. Other notable highlights include PerfectEdge technology capable of detecting dirty edges and corners that needs to be vacuumed.
The battery life is worth mentioning as well, as users love its longevity which can sustain up to 5 hours on a single charge.
Details
Suction power: 2200Pa
Dust Capacity: 0.1 gal
Power: 220-240V
Battery: 1830 mAh
Who is this for?
Overall, this is a high-performing robot vacuum. Based on one review, its suction power is strong and doesn't encounter any issue of hair getting stuck in its roller or wheels. Apart from that, it has a long-lasting battery and an impressive smart mapping system.
Despite its good points, there are mixed feelings regarding its performance on hard floors and laminated surfaces. This is particularly evident during a test where it somehow missed some of the leftover rice and oats on the aforementioned surfaces.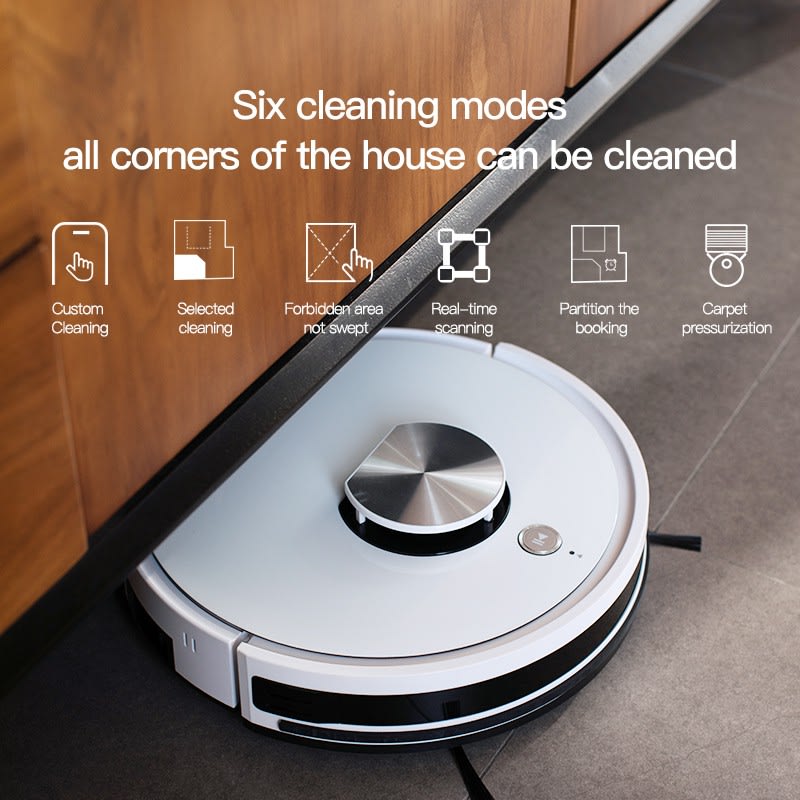 Check ILIFE L100 Smart Robot Vacuum Cleaner price below:
add_circle
Smart Navigation
add_circle
Automatic Recharge
add_circle
Pressurized mopping
add_circle
Convenient app control
remove_circle
Long charge time of between 4-5 hours
Overview
Those who are on the fence about spending on a robot vacuum can consider the ILIFE L100. Made to be beginner friendly; users can control the robot simply via its accompanying app, including choosing from its 6 cleaning modes; customised cleaning, selected cleaning, and more.
Equipped with 12 sets of sensors, it can self-navigate your home. Thanks to LDS laser mapping, a more accurate path can be determined, and restricted areas can be drawn out via the app. Another great thing about the robot? It can save up to a total of 3 maps, letting you use it on multiple floors if you wish.
A versatile machine, the ILIFE L100 can be used for wet mopping too. While you can only use water with it to mop, the motor provides pressure to stimulate manual mopping for thorough cleaning. You can even go as far as to adjust the amount of water used via the app to ensure uniform water supply and prevent excess water that may damage wooden floors, for instance.
Details
Suction power: 2500 Pa
Dust Capacity: 450ml
Water capacity: 300ml
Power: 22W
Weight: 2.65kg
Battery: 2900 mAh
Dimension: 330x320x9mm
Who is this for?
Users have sung high praises for this robot vacuum. It picks up tiny dust particles leaving the surface spotless! However, do be mindful of leaving items on the floor as it sucks up cables and clothes too. 
Based on reviews, the laser sensor is quite high so it may not detect things that are lower and may occasionally get stuck under furniture. With that said, being on uneven ground does not deter it from getting the job done.
Overall, the robot is user-friendly and convenient to control through the app. For a price of under 1 grand, it mops and vacuums well, making it a value-for-money investment for your home.
 Top 3 Best Selling Robot Vacuums in Malaysia - June 2022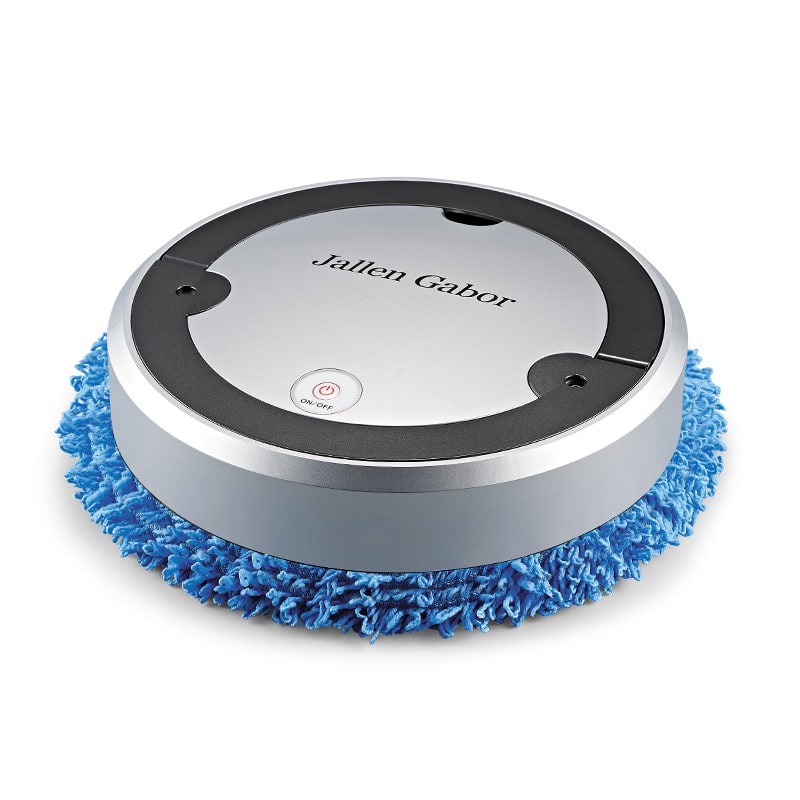 Check MKB Robot Vacuum Cleaner price below:
add_circle
Easy setup and maintenance
add_circle
Comes with a cleaning cloth, brush, and side brush
add_circle
Cheapest model around - great for very small rooms
remove_circle
Not waterproof
remove_circle
No warranty
Overview
MKB robot vacuum is a very cheap but promising alternative that offers you 3 main functions in a single body. For vacuuming and sweeping, the MKB robot vacuum can alternate its directions for tight spaces and climb with no hassle. Thanks to being designed with Japanese technology, it has excellent transitions and smart sensors to easily clean your house with lesser help.
MKB robot vacuum is also equipped with a decent battery life that allows for continuous cleaning of an acceptable duration. Also, its automatic vacuum cleaner air filter helps store fine debris and particles while collecting garbage.
Details
Noise: 55dB
Power: 3.7V
Weight: 580g
Working time: 120 minutes
Charging time: 3 hours
Who is this for?
This vacuum is a wonderful pick for you to get started with smart home appliances. The machine itself is easy to control and has multiple functions interchangeable in between cleaning. A good starting point for a cheap alternative.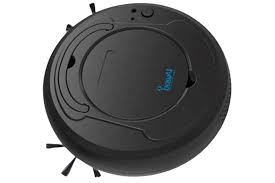 Check NINJA 3in1 Vacuum Cleaner price below:
add_circle
Minimal maintenance
add_circle
Rechargeable battery
remove_circle
Not suitable for long hair clean-up
Overview
This robot features a one-button operation as a solution for your simple cleaning goals. Great for cleaning just one room; this vacuum cleaner offers basic modes of sweeping, vacuuming, and mopping. Best to use only on flat ground, it can manoeuvre its direction for multiple flat surfaces such as marble, tile, and wooden floor.
The battery size is good for a basic machine as well. In fact, it's said that the NINJA vacuum cleaners can last for up to 150 minutes without interruptions. With automatic vacuum cleaner filters, debris and fine particles are easily collected.
Details
Power: 3W
Suction Power: 900Pa
Weight: about 565g
Dimensions: 26 cm× 26 cm× 6.5 cm
Battery: 1200mAh
Working Time: about 60 minutes
Bin Capacity: about 400ml
Anti-fall sensor that automatically avoids wide gap area
Dual spinning side brush
Who is this for?
Great for small spaces, the NINJA vacuum cleaner is perfect for residents renting small rooms, small (studio) apartments or hostels. For a durable and basic mode of operation, this vacuum comes at a relatively affordable price.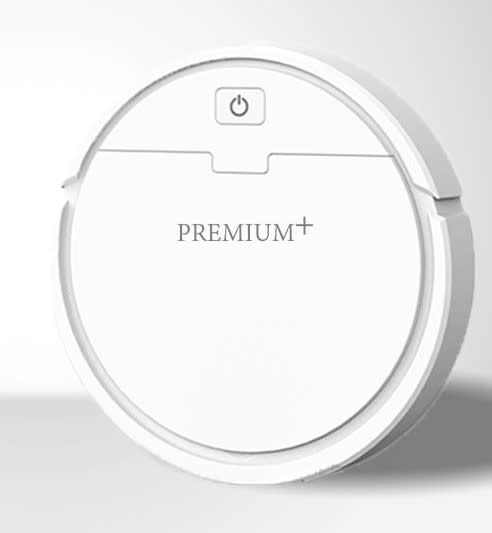 Check Premium+ 3in1 Smart Robot price below:
add_circle
Dry and wet mopping
add_circle
3 model variations
add_circle
Easy to set up
Overview
The Premium+ vacuum comes offers a one-stop solution to your cleaning woes. With a click of a button, it will first collect all dirt and debris.  and later provide a mopping mode to finish the job. Its four modes; active cleaning, focus cleaning, edge cleaning and automatic avoidance ensure that this robot won't miss a spot!
Also, a single charge offers you up to 120 mins of operating time.
Details
Power: 2000Pa / 1800Pa / 1500Pa
Dimensions: 25cm x 25cm x 6.5cm / 22cm x 22cm x 6cm
Battery: 1200mAh
Run time: 90 – 120 mins
12 months warranty
Climbing function
Easy one-button operation
Equipped with a long brush for better cleaning
Anti-crash design and strong suction
Who is this for?
While one may question the durability of this robot vacuum which sells for only under RM50, many found the robot to be working in good condition (as promised). Overall, it's a great affordable vacuum robot for students or small households. It sweeps, mops, and vacuums, talk about bang for buck!
FAQ:
- Tips For Choosing A Robot Vacuum
Unlike purchasing a broom and a mop, a robot vacuum typically comes with a higher price tag, even though there are few brands out there selling budget-friendly varieties. Before you spend your hard-earned money on a robot vacuum, here are several things you need to take into consideration:
a) Size Matters
Here's the thing about robot vacuums; not every one of them is created equal. Depending on the brand and model, you will find that some are short while others have a taller build. For instance, those with a short built are more capable of moving under furniture (e.g. bed and cupboard or storage cabinet with legs).
You also need to consider the size of your living space as well. For example, if you live in a big house, investing in a robot vacuum that carries a larger dustbin and a long-lasting battery life would be a better choice.
b) Know Your Floor Type
Again, we want to stress that not all robot vacuums are the same. This is especially true when it comes to the floor type of your home. Are your floors layered in the likes of hardwood, tile or laminate? It is highly advisable to find a robot vacuum that can perform efficiently on one of them or perhaps both.
Don't forget about the carpeted area(s) as well if you have any at home as some robot vacuums do not clean the carpet well. This is because vacuuming on such a floor covering requires not only good suction power but also the ability to move and pass smoothly on the surface. If possible, look for one that can deal with floors and carpets as well.
c) Choose The One That Can Map Your Home
You simply want your robot vacuum to perform efficiently as it should. Cheaper models might only clean the area in a random pattern, and there's nothing wrong about settling for such a robot vacuum. But if you want your robot vacuum to perform a thorough clean, look for one with a mapping function.
Mapping is a setting commonly found in the vacuum app, which you can download it on your Android or Apple smartphone. From there, you can map your home and save them accordingly. Doing so will determine which area you want your robot vacuum to clean in a more organised manner.
d) Your Pet(s)
As cute as they may seem (read: cats and dogs), among the most dreaded things about them is that they are shedding hair all over the place. So if you happen to own one (or more) of them, choose a robot vacuum that can pick up pet hair easily and efficiently with the brush function that does not crumple or tangle them all around.
e) Battery Life
Since robot vacuums run wirelessly, that means they rely on the battery capacity to perform their cleaning duties. Depending on the size of your home and the areas you want to cover, a typical robot vacuum operates a minimum of 60-75 minutes to a whopping 3 hours on a single charge. For the latter, investing in such a robot vacuum with a longer battery life would be able to cover more floors without the need of returning to its dock and do a full recharge.
---
- Is a robot vacuum worth it?
Robot vacuums are quite common in households these days. Given that even the entry-level models can be quite pricey, it's reasonable to question whether it's worth splurging on.
Essentially, a robot vacuum is a hands-free device that you can program to do your bidding, i.e clean dirt and dust off floors or carpets. It's pretty compact and is thus easy to store even if you are low on space. It also comes in handy for cleaning hard-to-reach places and spaces that even regular vacuums might not be able to or that older folks can't bend to reach. Plus, robot vacuums aren't as noisy so you can get away with watching TV or having a conversation while it's on.
If you find yourself vacuuming frequently throughout the week, perhaps to get rid of pet hair and dust, then a robot vacuum can reduce your cleaning workload. You may even find yourself dispensing with the need to hire a cleaner with a more manageable workload and thus, save on cleaning costs.
It'll also save you time which you can spend doing something more meaningful. As the saying goes, time is money. If you've got money to spare, it could be a worthy investment.
---
- How does a robot vacuum work?
Robot vacuums are just like your regular vacuums. Essentially, sucking up dust using suction power. That, as well as the rotating brushes, can lift the dirt off your carpets and floors.
The dirt travels through the filter into a dust container which can either be easily emptied via ejection. Pricier models may have a self-emptying function so you won't have to lift a finger!
Equipped with various sensors, these robots usually have a 'mapping' function that allows them to learn which routes to take and areas to cover or avoid. While it can detect objects in its path, it's best to have minimal clutter on the floor for smoother operation.
---
Related articles