Mopping floors is a step usually done after sweeping dirt and dust. However, mopping can be tricky as different houses may have different floors. Check out the mops in the list below and be ah-mazed by the different mops that cater to an array of floors.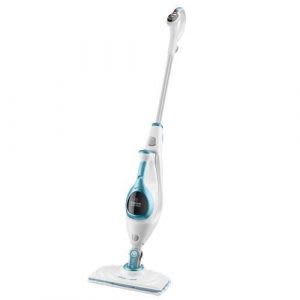 Just when you thought 5-in-1 is a crowd pleaser, this steam mop has a whole new wow factor with its 10-in-1 versatility. By using its digital handle command, you have the flexibility to select the floor types and the right amount of steam will be released, cleaning and drying your floors in seconds. It has an in-built water filtering system that protects the steam mop for a longer period of time from limescale.
---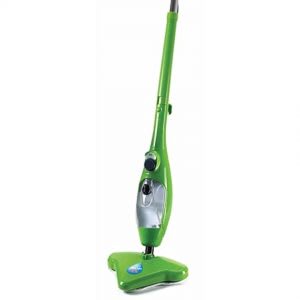 This mop copes with the many-in-one addiction. It cleans your floor, windows and even garments! Unlike traditional mops, this mop uses steam to clean floors and it's suitable for any floor types. With its hand-held steamer, this mop can clean even the trickiest of places and leaves your windows streak-free and spotless.
---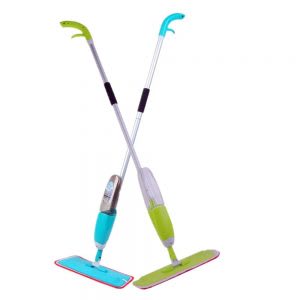 The best mops that pick every bit of your pet's (or pets') hair from the floor are the ones with a microfiber cloth. This mop's superfine microfiber cloth is known for its ability to decontaminate thrice more than cotton. Its 360-degree swivel joint helps the mop to reach areas that are near impossible.
---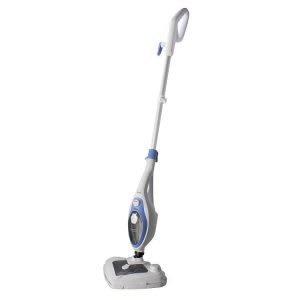 The special triangular mop head of this mop is designed to clean every nook and cranny of your apartment. At a high temperature of 110-degrees Celsius, the steam of this mop helps to sanitize the floor and its quick steam boiler makes this mop ready to be used in just a short amount of time. And because it can be left standing upright, this saves a lot of storage space in your apartment.
---
The best way to clean amtico floors is to remove the slurry with a mop and a bucket of water. Just add the amtico floor care solution into the bucket and let this magic mop do its magic on your floor. This magic mop comes in an array of colourful selections and it has a mop head that spins 360 degrees.
---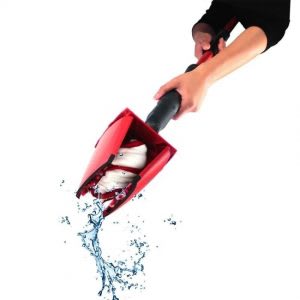 This mop is called the easy twist because of its improved wringing mechanism that keeps your hands dry without having to hand-wring the mop pads. The mop pad is far from the ordinary microfiber range; it has PowerZone fibres, which makes it more absorbent and is able to remove stains easily. Due to its flat mop head, this mop is suitable for floors like vinyl and linoleum.
---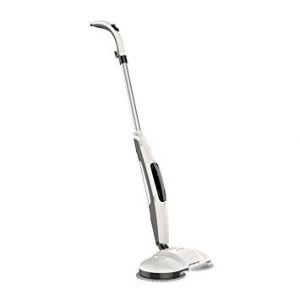 add_circle
Cleans quickly and easily
add_circle
Micro-fibre pad attracts dirt and dust efficiently
add_circle
Spin action removes stains well
remove_circle
Battery might die out fast
If you would like to clean the corners of your house that have not seen light for ages, then it's time to own one of these helpers. From sticky messes to old, stained tiles, this mop can clean it all in no time! It does not only mop your floors, it scrubs, polishes and waxes them for you too. The special microfiber mop head enables it to remove stubborn dirt and stains easily while remaining gentle on your floor.
---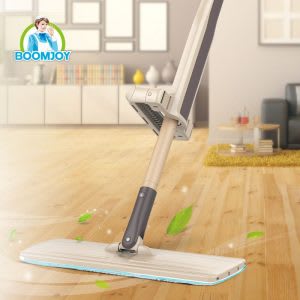 This mop makes cleaning liquid messes a lot easier and quicker as it has much to do with the mop's special duo fibre mop pads. Whether it's the bathroom or kitchen floor, these duo fibres create a cross pattern that contributes to this mop pad's high absorption quality and makes it a great stain remover. Its large 13" x 4" microfiber pad can be washed over a hundred times and still remain super absorbent.
---
Too busy with work but need to mop around the house too? This calls for an Everybot! With its obstacle and bumper sensor, this mop auto cleans stains that it senses. It has various cleaning mode starting from its Auto mode to Corner and Zigzag mode. The 2 spinning mop heads allow it to clean more effectively and its short height helps it to reach tricky places.
---
Related: Enjoy a Dust-Free Home with the 7 Best Vacuum Cleaners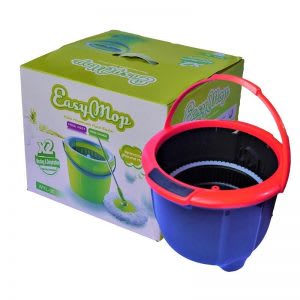 To avoid scratching your tile floors, a mop with a microfiber mop head is the best solution to your house cleaning matter. Its microfiber mop head has super water absorption ability and its compact size helps save storage space. With less than RM50, you can get yourself this convenient and simple mop that keeps your tile floors squeaky clean.
---
Unlike the ordinary steam mops, this mop produces drier steam which means floors will dry quicker without signs of blotches of water. This steam mop is ideal for houses with non-porous floors and that is stone floors. IMAXX helps save time and water as it consumes very little water and simply requires no detergent to clean your floors. Environmental friendly indeed!
---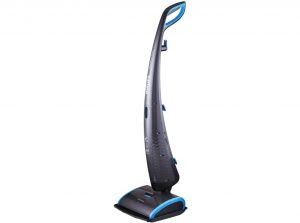 The microfiber brushes in this pro cleaner clean floor efficiently by applying a mist of clean water and counter-rotate the dirt to a separated tank. Thanks to the airflow motion created by the swift-rotating brushes, floors are able to dry way quicker. And the last thing anybody would want to do to timber floors is leaving them soaking wet.
---
In the commercial world, time is of the essence and this bucket-free mop helps save time because you just need to fill the water tank with water and floor detergent. It is best to have such an ergonomically designed and light-weight mop when it comes to cleaning outside of the home. The microfiber cloth can also be washed up to 100 times without losing its cleaning ability. This plus point definitely helps save cost in many ways.
---
Sponge mops are the optimal option for uneven floors. With this mop, there is no such a need to mop back and forth; just one single swipe motion and the wet sponge will clump the dirt together. This butterfly mop is said to be 35% more absorbent than ordinary mops due to its highly absorbent sponge that has a built-in butterfly squeeze system. The thick spongy head will not tear off easily and this lengthens its lasting period.
---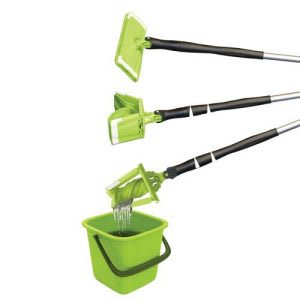 You don't need an overly priced mop to clean marble floors. This right here is just under RM30 and it is certainly gentle on your marble floors. Its flat mop head will prevent your floors from scratches and it also fits easily under furniture. With a single twist of the pole, this mop wrings out 90% of the water and this quality makes it the ideal mop for marble floors.
---
Disclaimer: The pricing shown is just a good indication of how much these products are worth. The prices could change based on the e-commerce promotions that are going on. If some of the products are not available, do email us at [email protected] Thank you!