A good cordless vacuum cleaner is a useful addition to any household cleaning arsenal. This lightweight vacuum option can be converted into a handheld design. But best of all, it certainly will not trip you over like those tangled corded vacuum cleaners.
We've come a long way where most today can offer you powerful cleanups. Together with flexibility and convenience, cordless vacuum cleaners today have incredible battery life too.
Down below listed are some of the best cordless vacuum cleaners in Malaysia that we've found on the internet, all waiting for you to purchase them. So head on down below and have a read at something that may just suit your needs!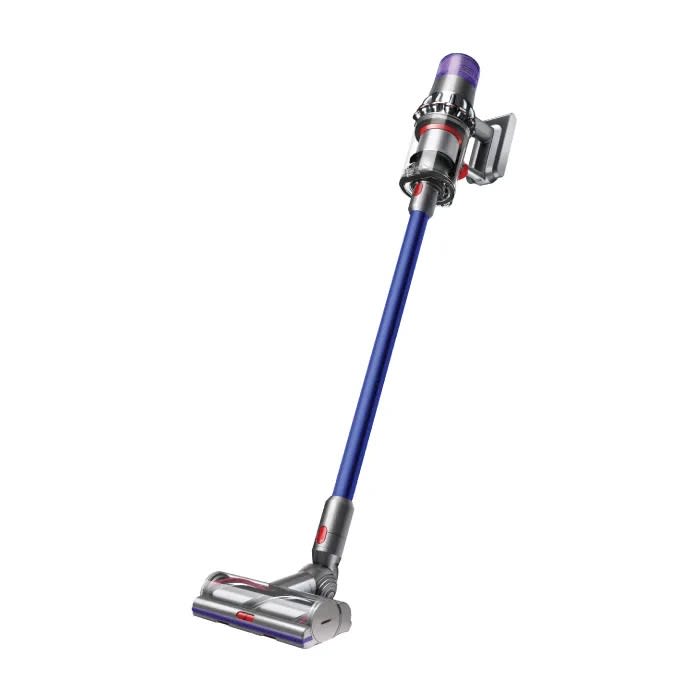 add_circle
Up to 60 min of running time
add_circle
Powerful suction
add_circle
Has a boost mode for intensive cleaning
add_circle
Has an LCD screen to report performance in real-time
Undoubtedly one of the best premium and best designed cordless vacuum cleaners, the well-designed Dyson V11 Absolute Vacuum Cleaner is powerfully built to satisfy all of your household cleanings.
Features:
The Dyson V11 is equipped with Dynamic Load Sensory Technology that cleverly detects and chooses the right motor speed for a specific cleaning task. It also comes with a high torque cleaner head that adapts well onto any surface type such as hardwood and tiles.
Apart from a boost mode, an eco mode is available which can be activated for up to 60 minutes. That's enough to clean a two-storey house! Also, when the battery is running low, you get a special wall-mounted charging dock that'll let you store away and charge it safely.
Performance:
Users find it highly convenient in its cleaning process whereby afterwards, they can 'point and shoot' the dust compartment to the nearest bin without having to touch it at all!
Suction power: 185W

Noise: 70-78dB ( Eco-Boost Mode)

Working time: 60 minutes
---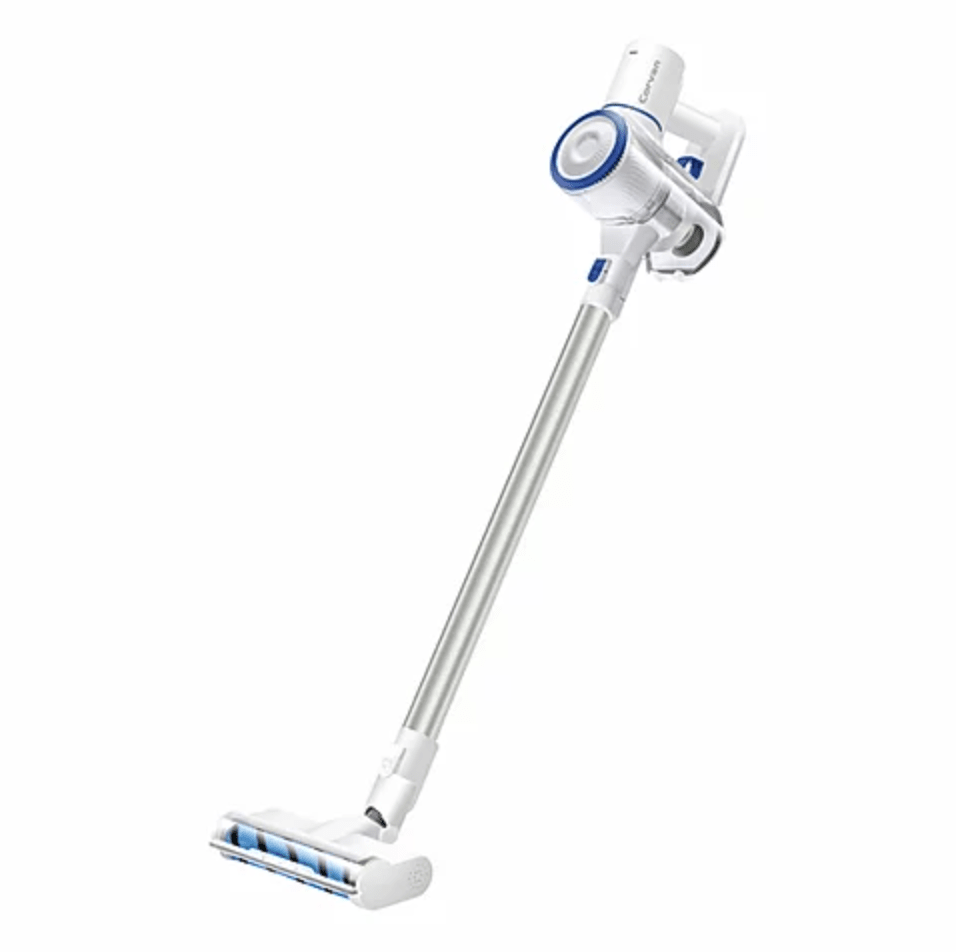 add_circle
Quiet operation
add_circle
Extra high reach
add_circle
Has a HEPA filter
add_circle
Charges faster than other vacuum cleaners
remove_circle
Does not work as a mop
remove_circle
Slightly short battery life
We get how uncomfortable it can be to move around a heavy vacuum cleaner when you're cleaning the house, even a cordless one. So how would you feel about a lighter cordless vacuum that weighs just 2 kg? The Corvan Cordless Vacuum will make cleaning very much pleasant for you.
Features:
With an ergonomic handle to comfortably hold during cleaning, the vacuum is also designed with a 1-press operation so you wouldn't need to constantly hold the trigger down to vacuum. Don't be taken away by its light feature; this vacuum is just as efficient and powerful for great cleaning too.
The vacuum is designed with a 3- stage HEPA filtration system, 2 types of mode for cleaning, a strong suction power (say, 17,000 pa) and LED headlight for dark area cleanups.
Performance:
Users are all in praises for this lightweight beauty as it's easy to move about anywhere in the house without tiring the arms.
Suction power: 105W

Noise: 65dB

Working time: 40 minutes
---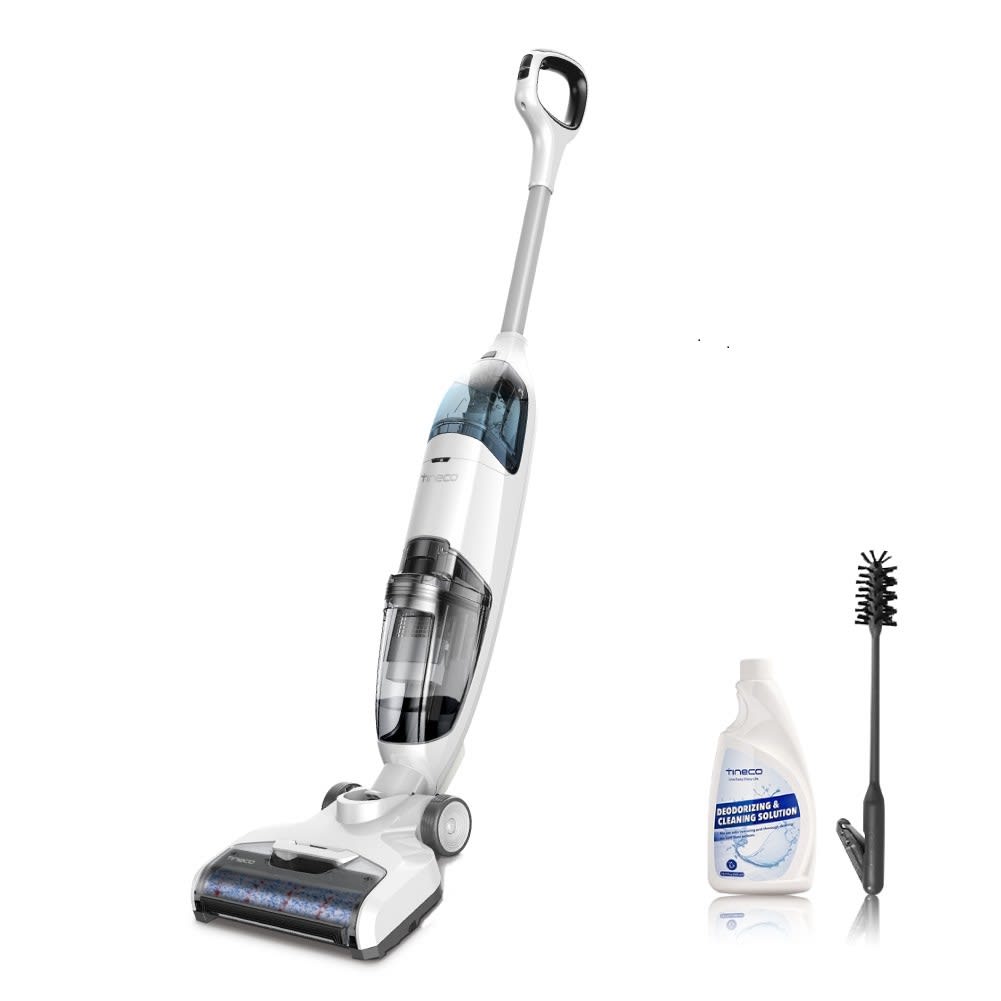 add_circle
Very efficient in quick cleaning with dual-feature
add_circle
Has a self-cleaning function
add_circle
Said to be less noisy than the average vacuum cleaner
remove_circle
A little pricey
remove_circle
Short cleaning time
remove_circle
Not suitable for heavy-duty cleaning
Vacuuming and mopping have never been easier with the Tineco iFloor Cordless Wet Dry Vacuum Cleaner. Especially when you're in a hurry, it saves you time and effort as you do not need to wash your floor separately.
Features:
With a function that allows for vacuuming or washing at the same time, it is able to capture the dust of large particles and clean up the messes made by sticky liquids. The vacuum cleaner's usefulness is more evident when it comes to big houses as its cordless and lightweight design makes it easy to manoeuvre around with.
Additionally, the vacuum is built with a self-cleaning function so you don't have to worry about cleaning the bin capacity often!
Performance:
The dual design makes it very easy to clean with for most users. Cleaning chores have also been much easier to complete.
Suction power: 8.5 W

Noise: 82 dB

Working time: 22 minutes
---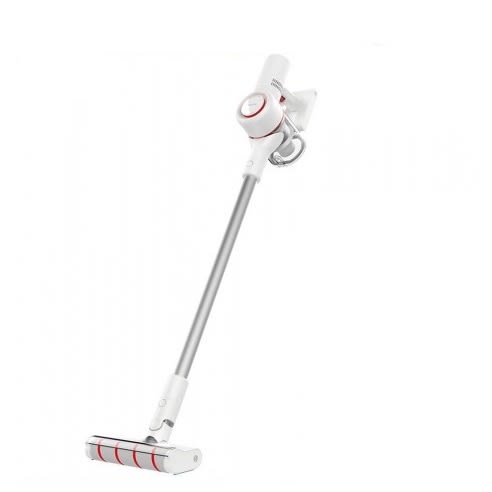 add_circle
Able to capture hair from carpets
add_circle
Comes with multiple brush heads
add_circle
Contains a five-fold filtration system
add_circle
Works well on soft materials such as sofas and mattresses
add_circle
Multiple speed modes
remove_circle
Long charging hours ( 5 hours )
remove_circle
Small dust capacity
Having pets can be a delight but when they start to shed and there's fur all over the sofa, carpet and even the bed, a strong vacuum would be best to quickly clean up that mess. The Dreame V9P Handheld Cordless Vacuum Cleaner aims to clean up all that stubborn dirt from your house!
Features:
With a high suction power of 120W and a high speed brushless digital motor with multiple cyclone separator, the vacuum works to pick up dust and hair debris efficiently. Also built in a nice sleek white exterior, it contains a five-fold filtration system, with the last layer being a HEPA filter to filter small particles.
Performance:
Good value for money, users were fascinated with the fact that it works well to remove the hair stuck in the thickest carpets!
Suction power: 120W

Noise: 78dB

Working time: 60 minutes
---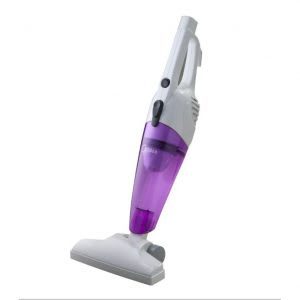 add_circle
Transparent HEPA filter
add_circle
Travel-friendly
remove_circle
Not for heavy duty cleaning
With over 10,000 reviews on Lazada Malaysia, it's no surprise why the Midea Handheld Vacuum Cleaner MVC-SC861B is highly picked among many budget users. Despite its very affordable pricing, this vacuum cleaner is still a steal for its many functions.
Features:
With a transparent HEPA filter that allows you to see how much dirt and debris that the vacuum cleaner picks up, its double design makes it easy for one to use it in stick option and clean the floor or in handheld to clean the sofa and mattress. Plus, its detachable dust cup makes it easy to clean the bin too.
Performance:
Evidently a common top choice among many Malaysians, most find the vacuum to be compactly built, making it easy to pack away to anywhere!
Suction power: 600W

Noise: 69dB

Working time: n/a
---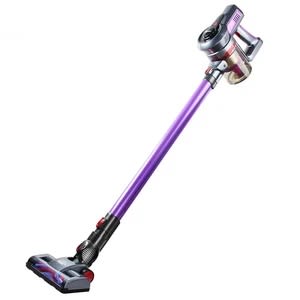 add_circle
Dual speed control
add_circle
2 suction pressure levels -- Eco and Turbo
add_circle
Washable stainless steel filter and HEPA filter
Why settle for a mediocre vacuum cleaner when you can get your hands on this powered beauty? The Airbot iRoom Cordless Vacuum Cleaner is a great option for your home as it tends to all your different situations and needs.
Features:
This vacuum has two operating modes; a high spin for a thorough cleaning throughout the whole house and into even the tightest spaces, and a low spin for say, a daily quick cleanup. Able to be used up to 45 minutes without any interruption, this one also has quick a strong suction pressure, rated at 19kPa.
Performance:
Being lightweight at 2 kg, like all Airbot products, this one is also well-made in quality, adding to the fact that users trust it to last for years.
Suction power: 150W

Noise: n/a

Working time: 45 minutes
---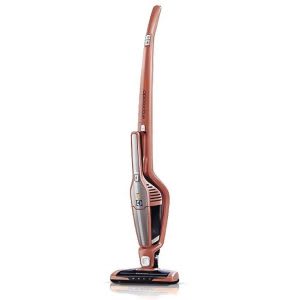 add_circle
Detachable option available
add_circle
Works well on fabric materials like carpets and mattresses
add_circle
Can stand on its own without handheld support
remove_circle
Contains a small bin capacity
remove_circle
Slightly bulky design
Compared to other stick vacuum cleaner models out there, the Electrolux 2-in-1 Allergy Ergorapido Vacuum Cleaner is a conventional purchase for you and your family that may be allergic to dust.
Features:
Specially designed to clean small particles of dust that are not visible to the naked eye, its allergy filter is tested to have the ability to capture up to 99% of micro dust. There's also the feature called a dust spotter LED lights and a 180° suction head to help you clean out the dark corners and hard-to-reach surfaces.
Thanks to its HD lithium battery, you have an adequate long running time and a faster charging time.
Performance:
Aside from its 2-in-1 design that allows for a hand stick-free option, some users pointed out this nifty feature whereby the head cuts off hair stuck on the bristles. This would allow for easier cleanups and avoidance of hair tangles.
Suction power: 150W

Noise:79dB

Working time: 50 minutes
---
More: Best Vacuum Cleaners That Are Highly Rated - For Different Uses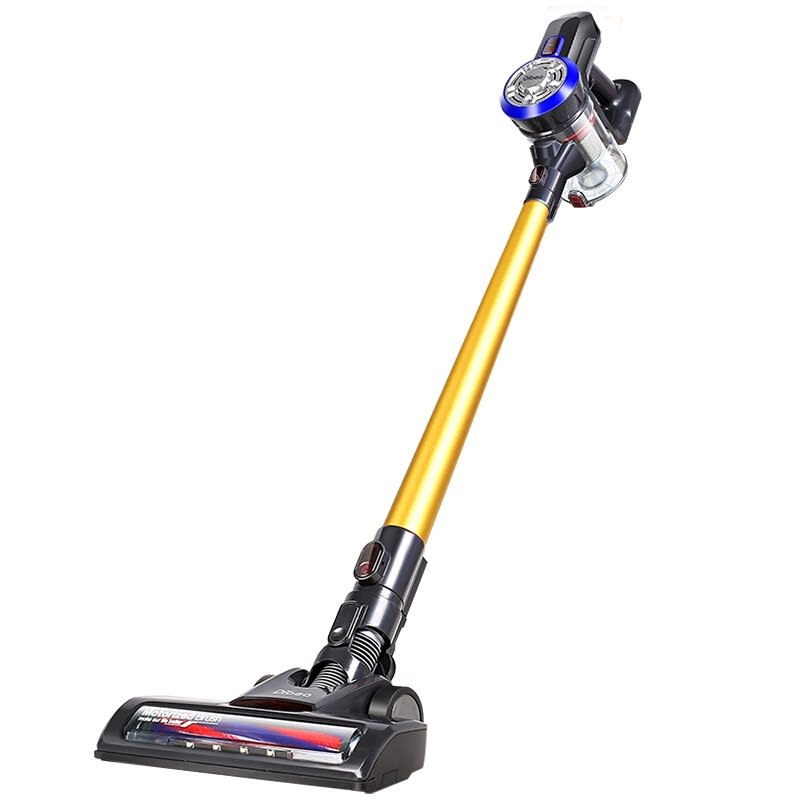 add_circle
Perfect for larger homes
add_circle
Has a large dust bucket
remove_circle
No HEPA filter
Dibea is no stranger in the Malaysian market and so is not the Dibea D18 Cordless Vacuum Cleaner Handheld Stick. Works well in doing general vacuuming works, this one is a must-have on the list.
Features:
A cheaper option on the market, it is lightweight and has a great battery life when used. Albeit cheaper than the rest, it still is good value for your money with the help of its 3 essential brush heads catered for every type of cleaning, one even with LED lights to help clean up dark areas.
Also equipped with a larger dust bucket, the vacuum is good and reliable to eliminate dirt and debris.
Performance:
A recommended buy for new cordless vacuum buyers, users only have one problem with this- it does not come with a HEPA filter.
Suction power: 120W

Noise: 75dB

Working time: 45 minutes ( standard mode )
---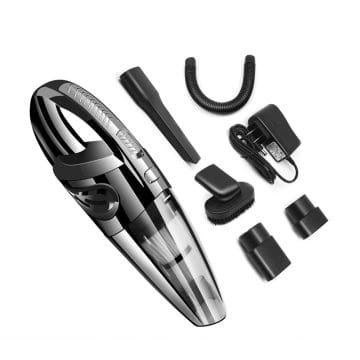 add_circle
Small and compact design to make it travel-friendly
add_circle
Contains a washable HEPA filter
add_circle
Comes with 5 different nozzles
remove_circle
Warranty is short
A great option for cleaning out cars should always be something small, compact and travel-friendly. And that something should be the iSweep Car Vacuum Cleaner R-6053.
Features:
Equipped with 5 different types of nozzles, cleaning is catered for every part of your car, even in the smallest corner that could've not been cleaned. With a battery that can last up to 30 minutes uninterrupted, it is more than enough time to clean up the important parts in the car.
Also with a strong suction power and cyclone technology system, dust and tiny particles are thoroughly removed from your car's mat.
Performance:
Affordable and right for the job, users are happy that they get to travel with it anywhere without a hassle in operation and portability.
Suction power: 120W

Noise: 65dB

Working time: 30 minutes
---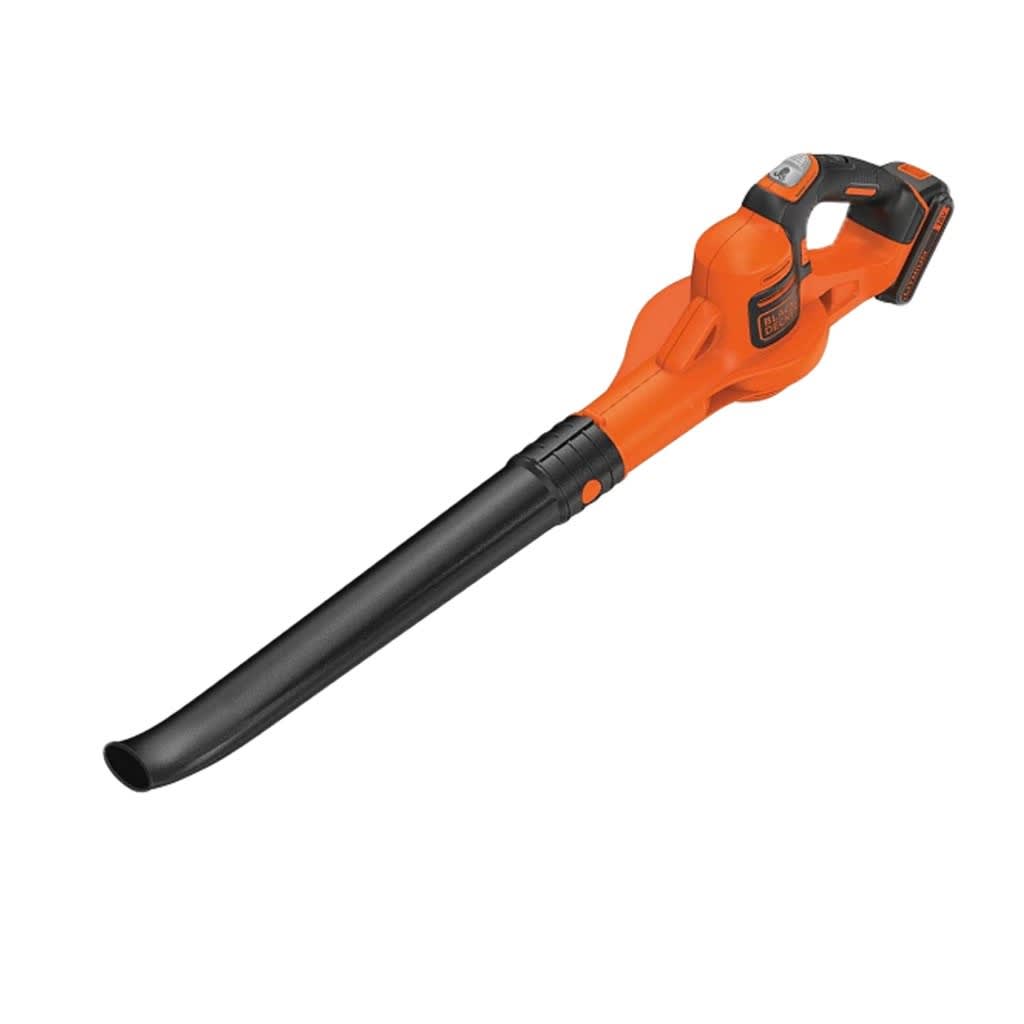 add_circle
Travel-friendly
add_circle
Claimed to have long battery life
The perfect cordless leaf blowers should be able to give you all the versatility and manoeuvrability and the Black + Decker 18V Cordless Blower can provide you with that.
Features:
Perfect to extract waste from sidewalks, its versatile and compact structure operates well to clean grass cuts. With a power enhancement button, this makes work cleans up much faster. Powered by lithium-ion battery, it also allows for a fairly adequate amount of cleanups too.
Performance:
Thanks to its lightweight design, users have claimed that it's easier to clear away the mess and travel far due to its cordless and low-noise factor.
Suction power: n/a

Noise: Low

Working time: Up to 25 minutes
---
More: No More Cleaning Blues With These Recommended Robot Vacuums
---
What are 3 tips on choosing a cordless vacuum cleaner?
It is obvious that a cordless vacuum cleaner is able to provide you with a quicker and further reachable cleaning experience compared to a corded one. However, choosing one can be confusing.
Here are some tips for you to look out for when choosing a cordless vacuum cleaner.
This tip makes sense; a good cordless vacuum cleaner for your home should be able to work for at least 30- 40 minutes straight on low suction mode. But smaller vacuums mean a shorter time. Of course, reaching up to 60 minutes for full-fledge vacuums are ideal. So no matter how you are choosing your cordless vacuum cleaner, never compromise on this tip.
Many people fail to realise that with the lack of built-in filters, dust particles may tend to escape from the vacuum. If this happens, it'll make no difference whatsoever after cleaning as the whole room will be covered with microparticles that you cannot see. Thus, a HEPA filter is always necessary and is especially helpful for those who suffer from bad allergies.
To put it short and simple, a cordless or stick vacuum cleaner is a preferable choice as they are more ergonomically designed and makes it easy to reach tight spots around your house. Plus, you won't need to worry about a cord tailing after you and tripping over it!