A portable vacuum cleaner is a useful appliance around your house and in your car. Most decent handheld vacuums offer speedy cleaning for little areas and messes without requiring much heavy lifting or storage space.
These small vacuums are great for quickly cleaning up dry spills, tracked-in debris, and pet hair that has become attached to just about anything. Interested? Below is a list of the best portable vacuum cleaners in Malaysia that'll suit your needs.
Top 10 Best Portable Vacuum Cleaners in Malaysia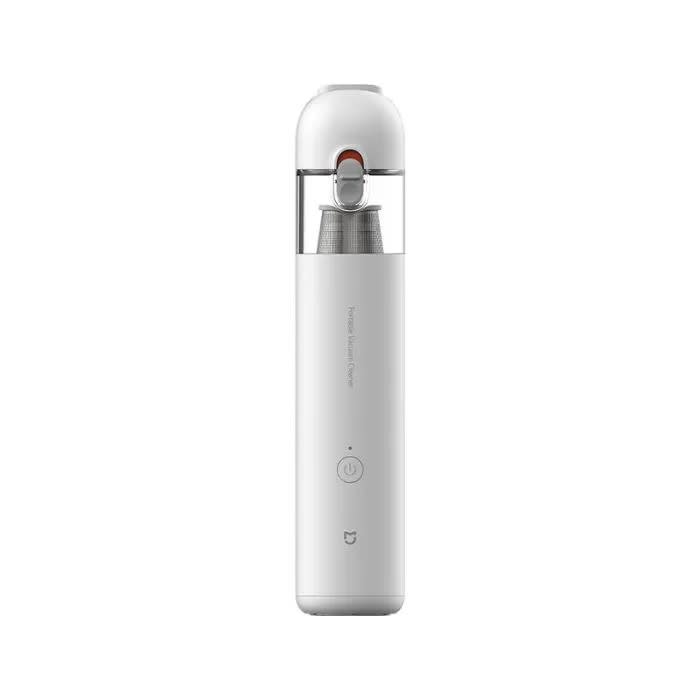 Check Xiaomi Mi Vacuum Cleaner Mini price below:
add_circle
Lightweight and compact
add_circle
Decent working time
add_circle
Easy to use and maintain
remove_circle
Has small capacity of 0.1L
Why is it our top pick?
Xiaomi never fails to amaze with its smart home appliances. Here, we have their portable vacuum to add to our list of likes. It is compact in size and works wonderfully for any messy cleanup.
Overview
Xiaomi Mi Vacuum Cleaner Mini is the best choice for many due to several reasons. Despite the sleek and sophisticated design, it is one of the portable vacuum cleaners that has everything you need.
For starters, there's great suction, a multi-function nozzle, and an easy click to remove dust. You can even place it in one of the cup holders for easy access!
Details
A vacuum cleaner that is slimmer than a vacuum flask

Brushless motor with strong power, double air ducts for efficient cleaning

Built-in HEPA high-efficiency filter element
Who is this for?
The Xiaomi portable vacuum cleaner is for small cleaning jobs, either on your couch or your desk. Its mini aspect makes it perfect for reaching intricate areas and corners.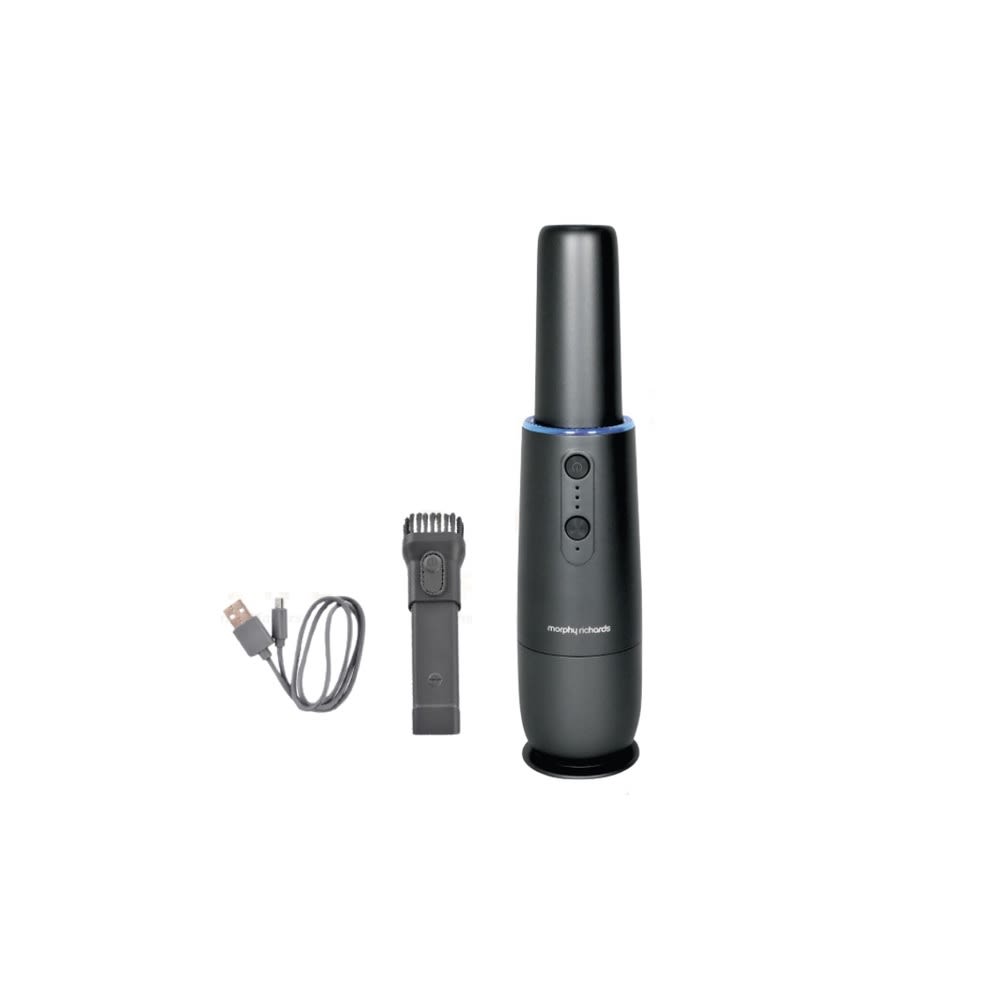 Check Morphy Richards Portable Car Vacuum (Ozone 732PV1) price below:
add_circle
Strong suction suitable for cars and desks
remove_circle
Lasted only up to 22 minutes per use
Overview
Need a budget option? Try Morphy Richards brands for home appliances. Their score of customer satisfaction is high, with common praises for their products' durability, versatility and more.
All of those praises extend to its car vacuum too. This one is small but powerful enough to do its job. As it is cordless, you can keep it wherever you need it and use it when necessary.
The only one thing you need to upkeep is make sure to charge it regularly so you can benefit from its full potential.
Details
Washable HEPA filter net

Handhold size, lightweight, easy to carry

One button operation
Who is this for?
This product is perfect for travelling buddies or e-hailing drivers who need a quick cleanup for their cars. Also, if you are a family with kids who regularly eat in the car, a quick vacuum can get the job done.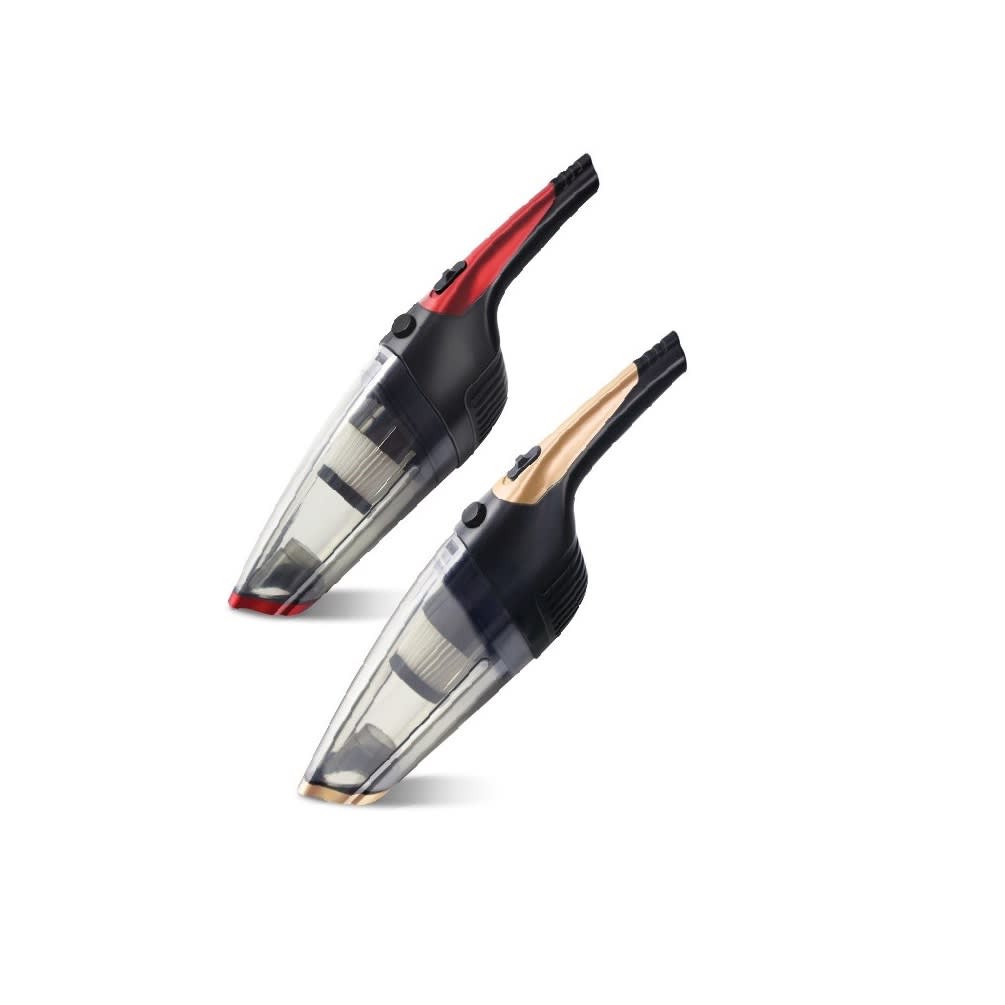 Check Samu Giken Wireless Vacuum Cleaner price below:
add_circle
Very affordable
remove_circle
Lasts for only 20 minutes per full charge
Overview
Samu Giken is an upcoming budget brand that has established itself in the hearts of Malaysian customers with its products. They aim to provide affordable, well-working home appliances that are perfect for any household.
Their portable vacuum cleaner we have here is a great example of a good, multi-functional appliance that you need. It has a rechargeable battery function with multiple nozzle options to help you cleanup your space efficiently.
Details
Works with any USB cable

Utilises a washable HEPA filter

Comes in two colours; red and gold
Who is this for?
This product is the best vacuum option for a budget-friendly situation. With Samu Giken, you can get the best outcome for half the price of most vacuums. While its battery life is not the best, constant charging is all it takes for you to make full use out of it.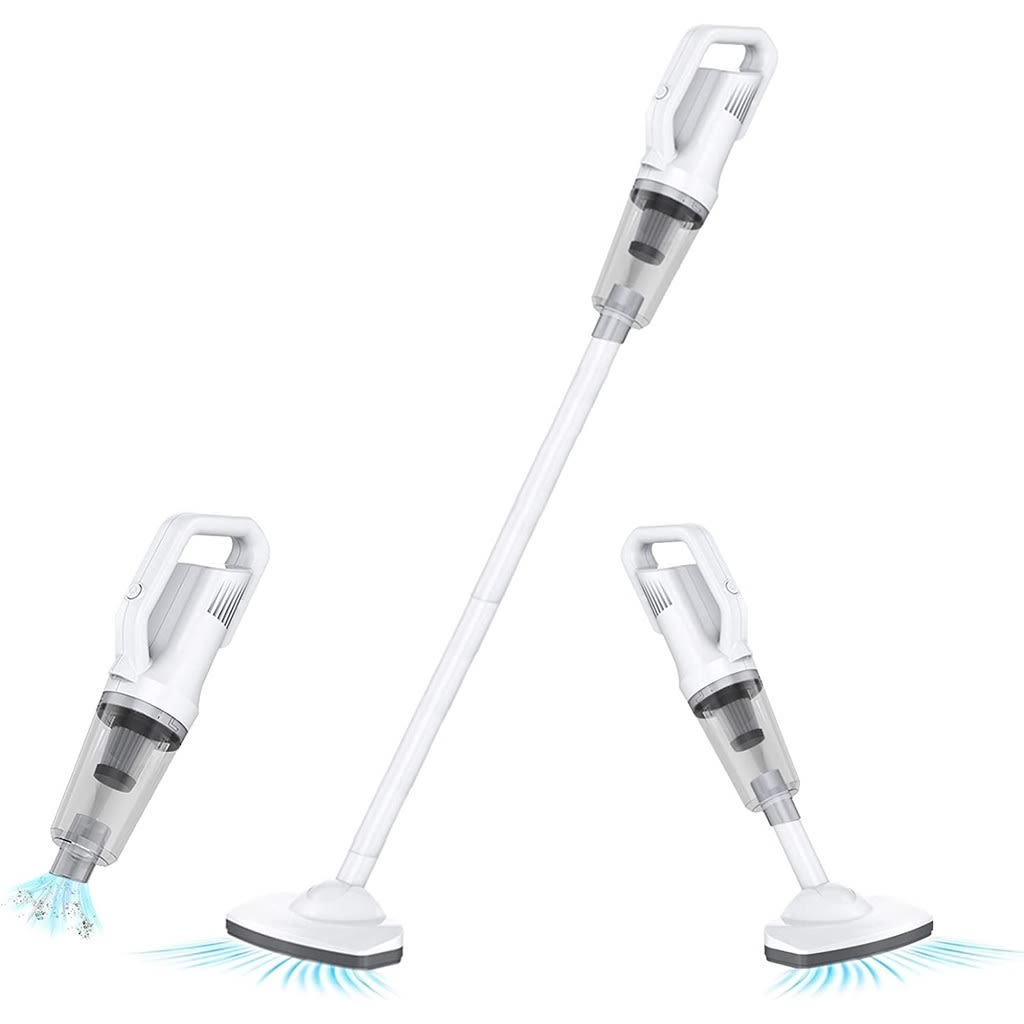 Check Khind ST6101 Wireless Car Vacuum Cleaner price below:
remove_circle
Suction can be a little weak
Overview
Consider the KHIND ST6101 Wireless Car Vacuum Cleaner if you want both convenient and quick cleanup jobs for your space.
The Khind vacuum has a long neck floor extension, which makes it simple to convert into a regular household vacuum. To accommodate various cleaning tasks, a quick change of extension heads makes it easy to reach various corners.
Details
Multiple cleaning modes

Easy to use and detach

Washable and removable HEPA filter
Who is this for?
These vacuum cleaner prides itself on its dual function which is best used for room and car cleaning. With the interchangeable nozzle, it also makes it easy to manoeuvre into different surface areas, be it small or large.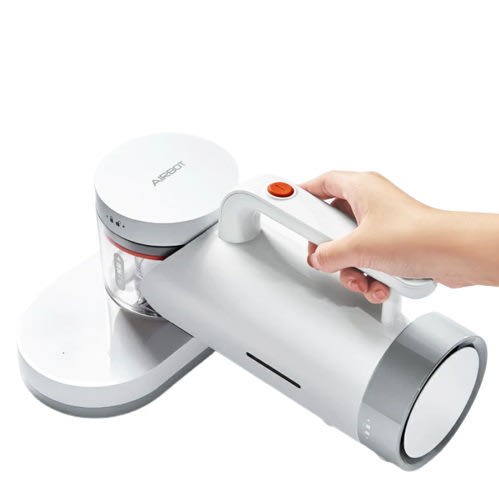 Check Airbot CM900 Dust Mite Vacuum Cleaner UV Disinfection price below:
add_circle
Easy to operate
add_circle
Has a useful UV light steriliser
remove_circle
Not cordless
Overview
Nowadays, we can never be too sure about the surface around us. Lucky for you, the Airbot Dust Mite Vacuum Cleaner comes with UV disinfection that helps retract small particles the naked eye can't see. In addition to being transportable, it also makes sure to remove any dust mite eggs and other debris from the targeted surface.
Details
Germicidal UV Light Disinfection Technology

17kPa Suction Pressure

Smart Detection Sensors
Who is this for?
This device is perfect for pet owners who need that extra protection for their living conditions. Some hair, particularly from pets, can float around and create a great mess (of a hairball). With the Airbot dust mite vacuum, pet hairs will not be a problem anymore.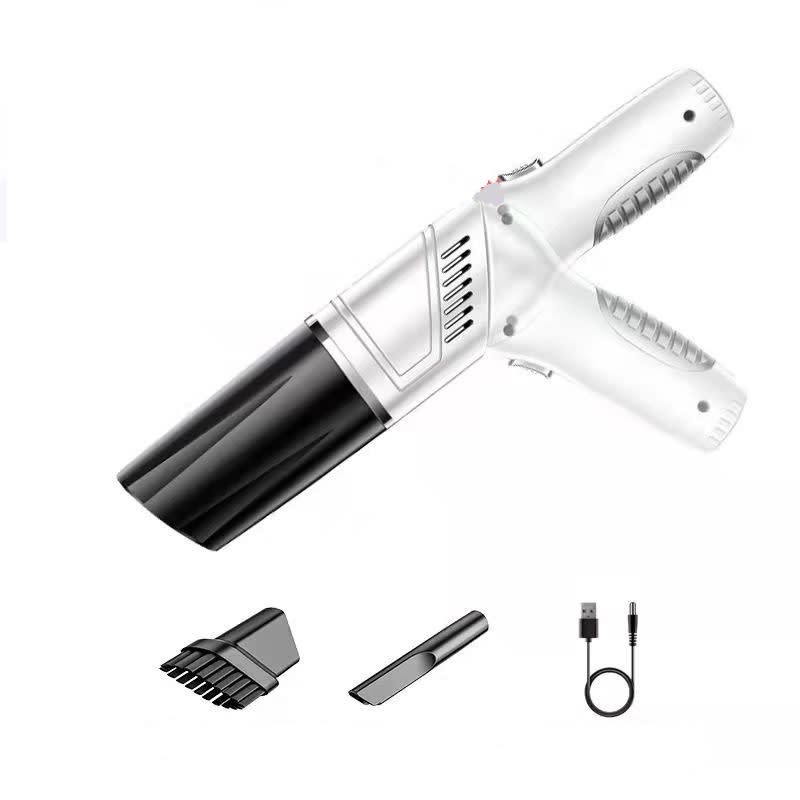 Check JAMAY 12000Pa Portable Car Vacuum Cleaner price below:
add_circle
Easy-to-use functions
remove_circle
Hard to store due to bulky design
Overview
Consider purchasing this mini Jamay portable vacuum cleaner if you frequently need to vacuum your space. Simply connect it to any USB charging pot from your car or laptop to get quick, on-the-go cleaning for your area. Additionally, it also has a multi-function two-in-one vacuum cleaner that can be instantly flipped 180 degrees to a straight stick type.
Details
12000Pa suction power

Replaceable HEPA filter and dusting brush

Large capacity dust basket
Who is this for?
This is a good portable vacuum cleaner for small crevices and corners. The rotational system makes it easy to handle and reach any corner or top shelf. Also, with such powerful suction, you are guaranteed a quick cleanup for each use.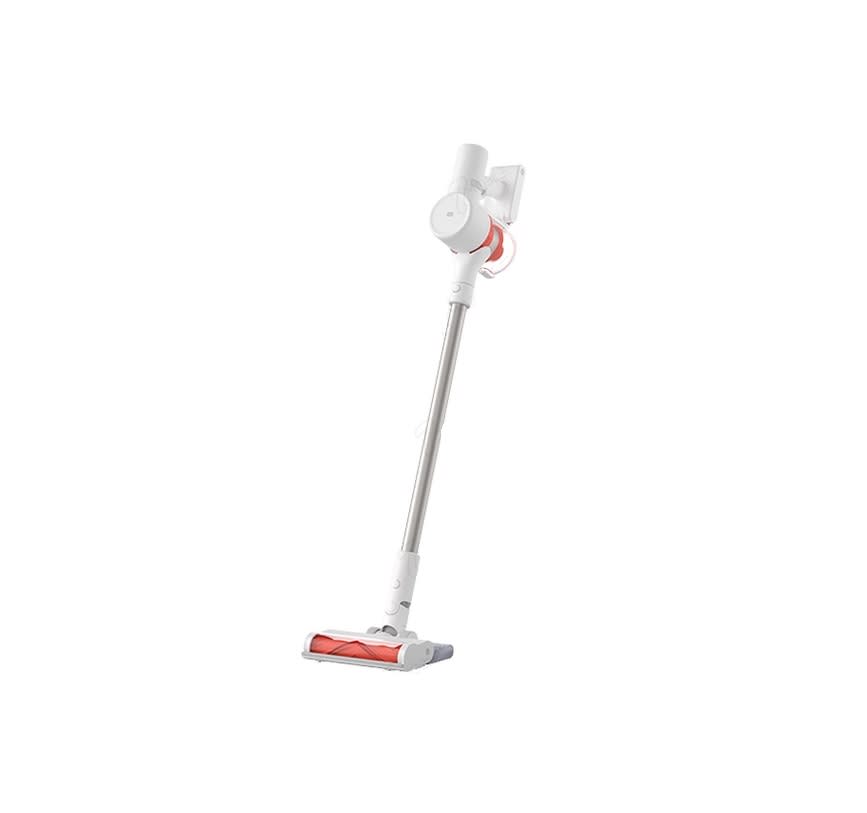 Check Xiaomi Mi Handheld Vacuum Cleaner G10 price below:
add_circle
Washable HEPA components
add_circle
Charging station can accommodate two batteries
Overview
With up to 65 minutes of battery life and 150 AW suction power, the Mi Vacuum Cleaner G10 easily picks up dirt and dust off your floors, making it squeaky clean. It also comes with a 12-cyclone dust-separation system, making it capable of filtering out 99.97% of dust particles. 
For those who want to make quick work of their floor, the vacuum also doubles as a mop with its magnetic tank that holds 230ml water, as well as being able to adjust the water flow rate on the display. Now that sounds like convenience packaged all in one!
Details
Weight: 4.0kg

3000mAh Battery Capacity - up to 65 minutes battery life

3.5 Charging Time

12-cyclone dust-separation system

HD TFT colour display to show information like battery status, current mode, and more

0.6L removable cup which collects whatever dust and dirt you vacuum, making for easier cleanup
Who is it for?
This portable vacuum is a great option for busy people looking for a quick and hassle-free vacuum, especially those with large spaces in their house, as its vacuum and mop combination cleans up your house while reducing the amount of work you need to do.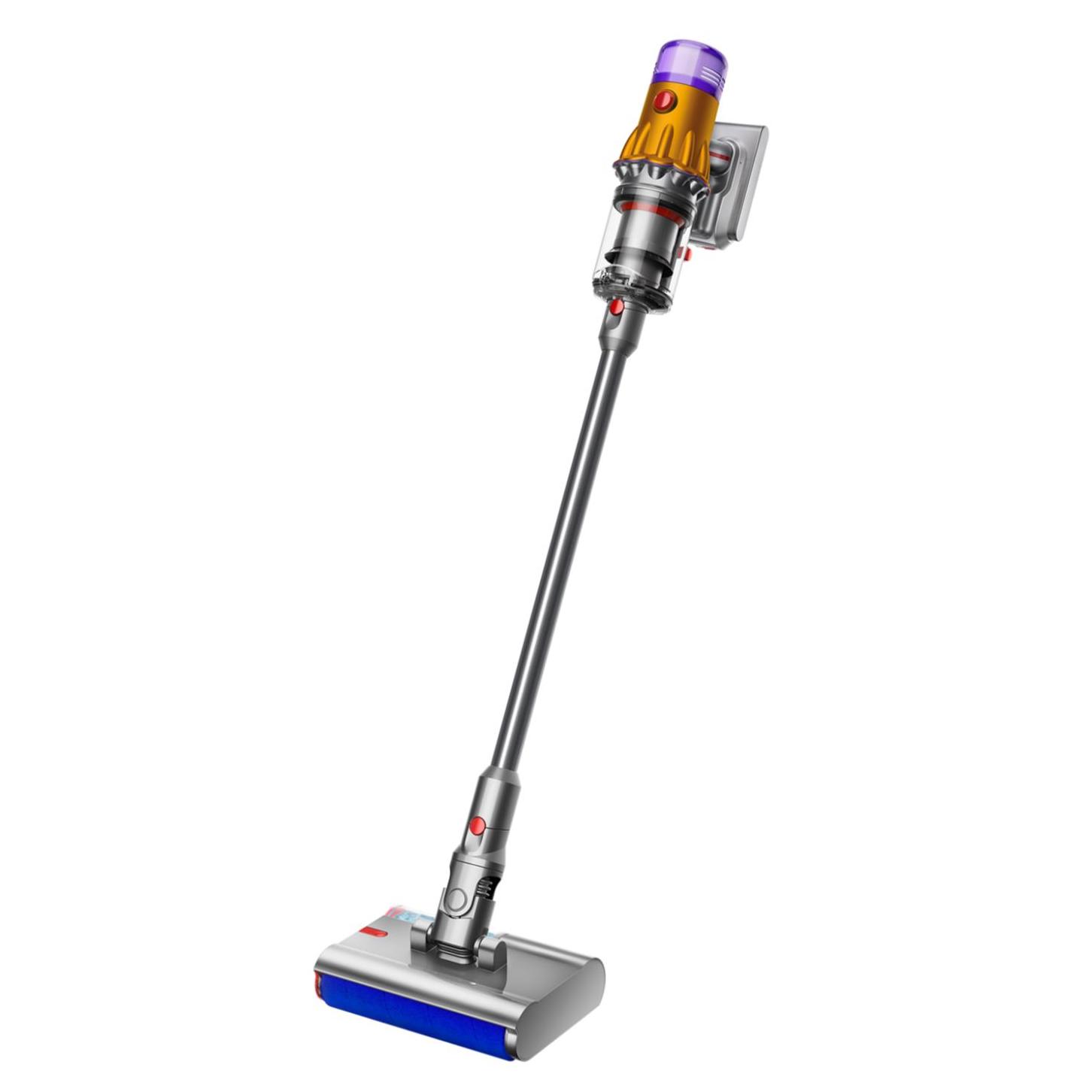 Check Dyson V12s Detect Slim Submarine price below:
add_circle
Drip tray to collect water droplets
add_circle
No-touch bin emptying
add_circle
Able to collect dirt debris (separated from water)
add_circle
Great for heavy-duty cleaning
add_circle
Able to use detergent for floor-mopping in the water tank
remove_circle
Can be heavy to use for long term in a session
remove_circle
Might not have enough battery to do both vacuuming and mopping in one session
Overview
Meet the Dyson V12s Detect Slim Submarine, the ultimate portable vacuum cleaner that is capable of handling wet and dry cleaning. For 60 minutes of run time, you can expect to vacuum and mop up any dirt and spills on your floor, all with one device!
If you're wondering how it achieves this, it's thanks to the main feature of this vacuum –  the Motorised wet roller, which washes the dirt or stains off your floor and is even capable of getting rid of that dried-up stain that you find hard to get rid of. 
Details
Weight: 3.1kg

0.35L bin capacity

60-minute runtime

Intelligent power diversion and mode detection

125,000rpm motor spins provide powerful suction

Multi-stage & Advanced HEPA filtration
Who is it for?
You won't even have to worry about mistakenly using different attachments with the wrong settings, as this vacuum is intelligent enough to detect when you're using its wet roller attachment, and allows for worry-free mopping.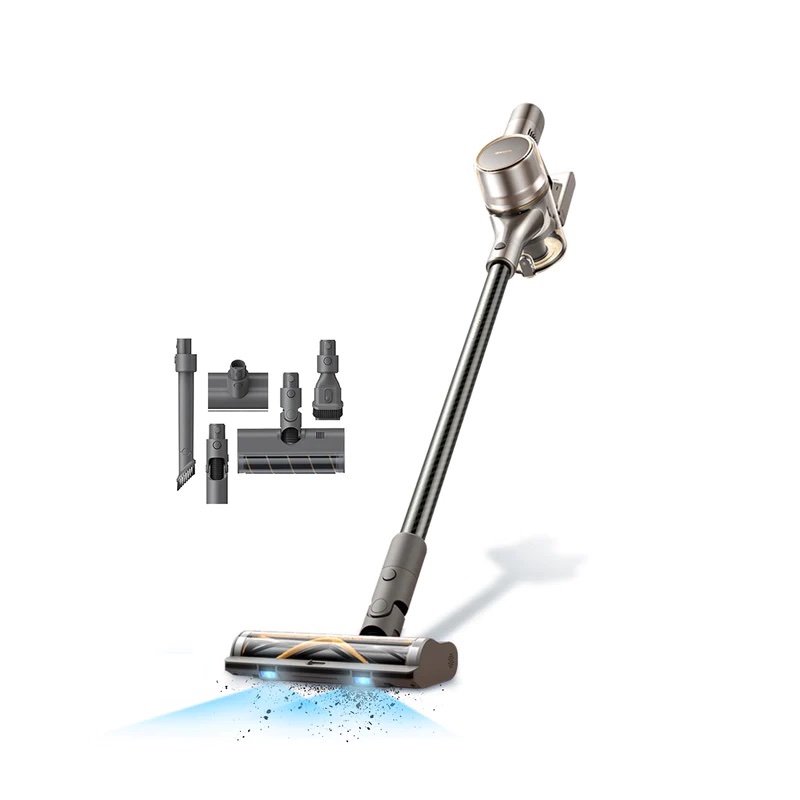 Check Dreame R20 Cordless Vacuum price below:
add_circle
Ultra-light design
add_circle
High-speed motor
Overview
In need of a high-power vacuum cleaner to clean up never-ending dust? Then the Dreame R20 might be a life-changer for you. It gives you 5x the suction power at 190AW, which means not only will it be faster, but you can also get a thorough cleaning whenever you use it.
What makes this vacuum even better is the Intelligent Dirt Detection function, which detects dirt at the micron level, detects dust in the area, and automatically adjusts suction power according to the amount of dirt detected. This means you won't be wasting any power while efficiently cleaning up the floor!
Details
Weight: 1.67kg

0.6L bin capacity

8x2,900mAh battery pack - up to 90 minutes of run time

Blue illuminating LEDs on brush head

LCD screen allows you to change modes and debris detection levels, cleaning status, after-use maintenance, and intelligent help 
Who is it for?
This vacuum would truly be a dream for those who always find themselves complaining about limited run times, as the interchangeable battery pack allows you to double your cleaning time with just a press to swap the battery pack for convenience.
FAQ:
-
How do I choose a portable vacuum cleaner?
Sometimes it doesn't make sense to use your huge vacuum when you're trying to remove small debris or food crumbs from the couch. A strong handheld vacuum can be a much easier option when it comes to rapid spot cleaning or difficult-to-reach areas. So if you aren't sure, here are some tips on how to choose the best portable vacuum cleaner for your quick cleanup session:
1. Portability
The best option for a portable vacuum should be… portable. If any of our isn't to your liking, you may need to scour the website a bit to find the best vacuum that comes with a rechargeable battery and is small in design for easy storage.
2. Run time
Be sure to know if it's for a quick pet hair cleanup or 10 minutes of surface cleaning because this is a crucial note when you are ready to purchase a vacuum. Most portable vacuums aren't known to have a durable running time. They are after all, meant to pick up small debris in small spaces.
3. Filter system
Different vacuums have different filter systems. These days, HEPA filters are recommended as they can remove dirt, pollen, mould and other similar debris down to 0.3 microns in size.
Additionally, you must be aware if it's washable or replaceable so that in the future, it will be easier for you to change any necessary attachments.
4. Tools and attachments
You should also think about whether a portable vacuum has a turbo rotating brush, a crevice tool, or an extension hose wand while looking for one. Having multiple head attachments means better efficiency in cleaning every nook and cranny.
5. Warranty and shelf life
If you're worried about cutting down on unnecessary spending and having access to customer support, it is best to invest in a better-quality or at least a trusted brand. These really make the difference when it comes to any malfunctions or failures you may face in the future.
Related articles