Want to take cleaning to another level? Then you should seriously consider a pressure washer. Pressure washers are what you think they should do; using high pressure water spray to remove stubborn dirt, mud, grime, and mould from hard surfaces.
They're not only effective in cleaning large surfaces such as driveways, patios, and fences, but also in cleaning smaller items such as garden tools.
With so many brands out there such as Karcher and Bosch, and with so many choices online, it's easy to feel overwhelmed. To make matters more confusing, there are various types of pressure washers such as electric pressure washers and gas pressure washers.
Here, we review the 8 best pressure washers by breaking down their main features and performance.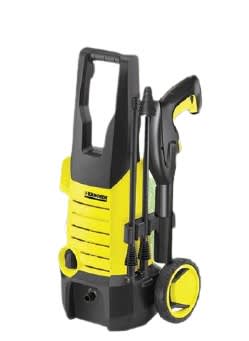 add_circle
Has wheels that make it easy to move
add_circle
Ergonomically-designed trigger gun
add_circle
Has a safety valve to prevent pressure overload
remove_circle
Spray gun is not very robust
Equipped with a one-jet spray lance, dirt blaster, and water filter, the Karcher Electric Pressure Washer 1600 Psi K2.350 is like no other.
Features:
This pressure washer has a detergent injector system, which allows you to put in detergent. This means that you can now clean more effectively.
Not only that, but the washer has an ergonomic trigger gun to make sure that you'll feel comfortable when operating the machine.
Performance:
Aside from the detergent and ergonomic design, this washer is designed with smooth-running wheels, so it's super easy to transport the pressure washer around. The washer is found to be quite a suitable one for cleaning cars and patios.
Water pressure: 110 bar

Hose length: 4m

Weight: 5.7 kg
---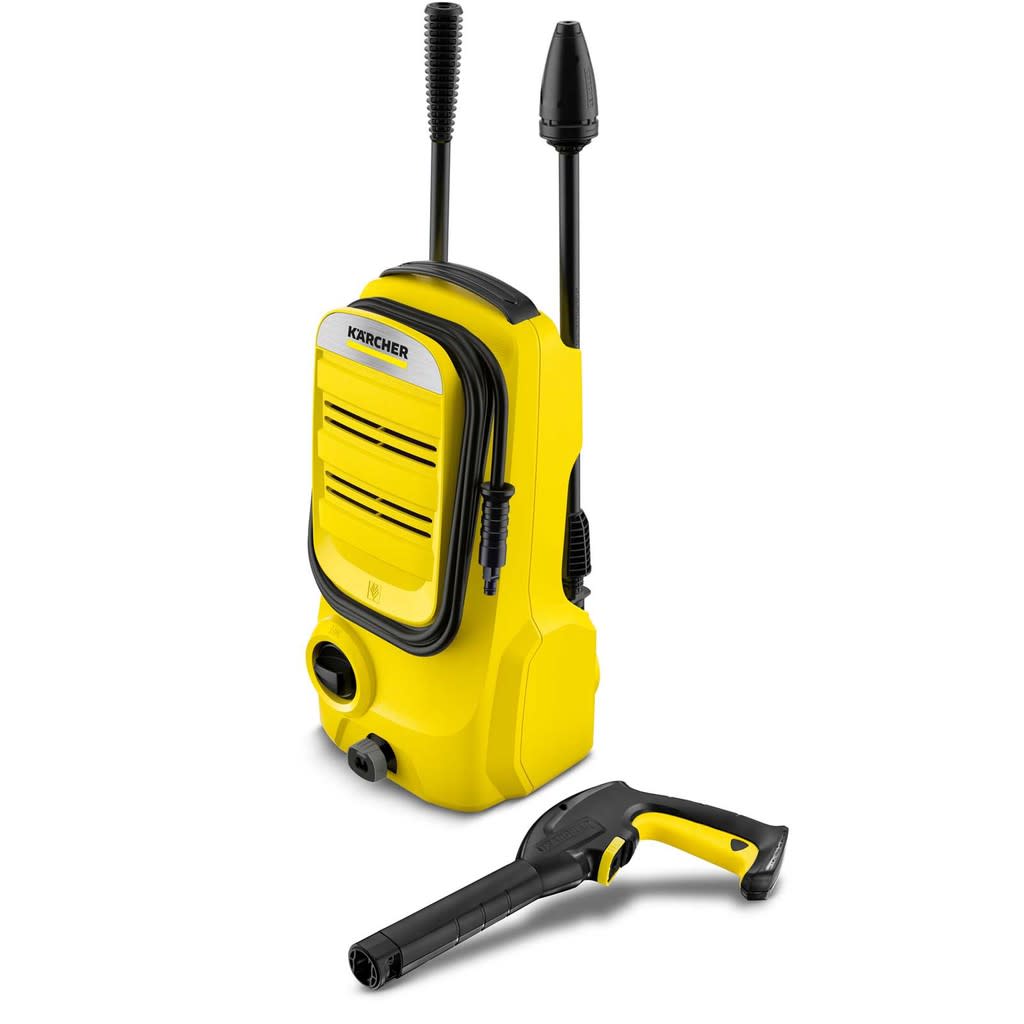 add_circle
Takes up very little space
add_circle
Flexible and mobile
add_circle
Can apply detergent
remove_circle
Best for light usage only
The Karcher K2 Compact High Pressure Washer may be small, but it's as powerful as any other pressure washer, providing up to 110 bars of water pressure.
Features:
While remaining flexible and mobile, this pressure washer takes up very little space in your home so you will have no trouble storing it. It also has a trigger gun, dirt blaster, water filter, and a single spray lance, all designed to clean surfaces effectively.
Performance:
With its small size, however, this washer is best use for removing light dirt on garden tools, outdoor furniture, and bicycles.
Pressure: 110 bar

Hose length: 4m

Weight: 4kg
---
add_circle
Ergonomic carrying handle
add_circle
Easy to transport
add_circle
Has a safety valve that prevents pressure overload
add_circle
Has a hook to easily store the hose and cable
remove_circle
Best for light usage only
If you're looking for a pressure washer for occasional use such as to clean your home, then the Karcher Home High Pressure Cleaner Washer K1 is your best bet.
Features:
Fully encased in a solid, recyclable plastic casing, this way the pump unit is well-protected from dirt and damage. And if you're someone who likes tidiness, you'll appreciate that it has a hook for easy storage of the cable and hose, directly placed under the machine.
Performance:
With an ergonomically-designed handle that fits comfortably in your hands, the pressure washer is great for cleaning cars, terraces, and floors. As its size is on the smaller side, however, the washer would do best in removing light dirt.
Pressure: 100 bar

Hose length: 3m

Weight: 5.2kg
---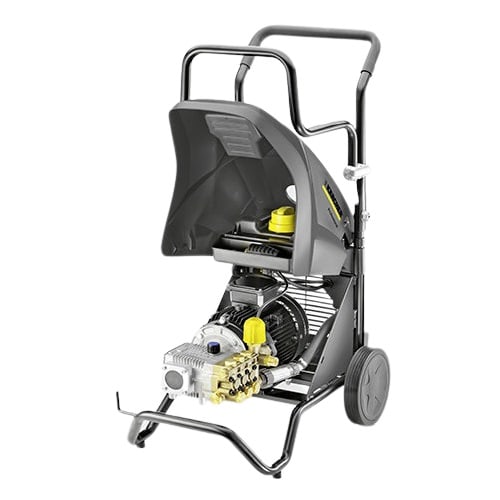 add_circle
Durable and robust
add_circle
Has large wheels that ensure good mobility
add_circle
Easy to maintain
add_circle
Wide area coverage
add_circle
Thorough dirt removal
Running a commercial business means getting an efficient and reliable tool. And we can't recommend the Karcher HD 2.9kW 110Bar Classic Commercial Pressure Washer enough. It's great for extremely heavy-duty cleaning thanks to its maximum pressure of 150 bars.
Features:
This pressure washer is very easy to maintain, owing to its wide-opening machine cover that grants easy access to maintenance-relevant components. Not only that but it is designed with ceramic pistons for reduced wear and tear and longer working times.
Performance:
With its thorough dirt removal, high area coverage, and a nozzle that has 40% extra impact force, all of these should definitely lend you towards a superior cleaning experience. However, note that it's quite a heavy machine to work with.
Pressure: 150 bar

Hose length: 10m

Weight: 49.1 kg
---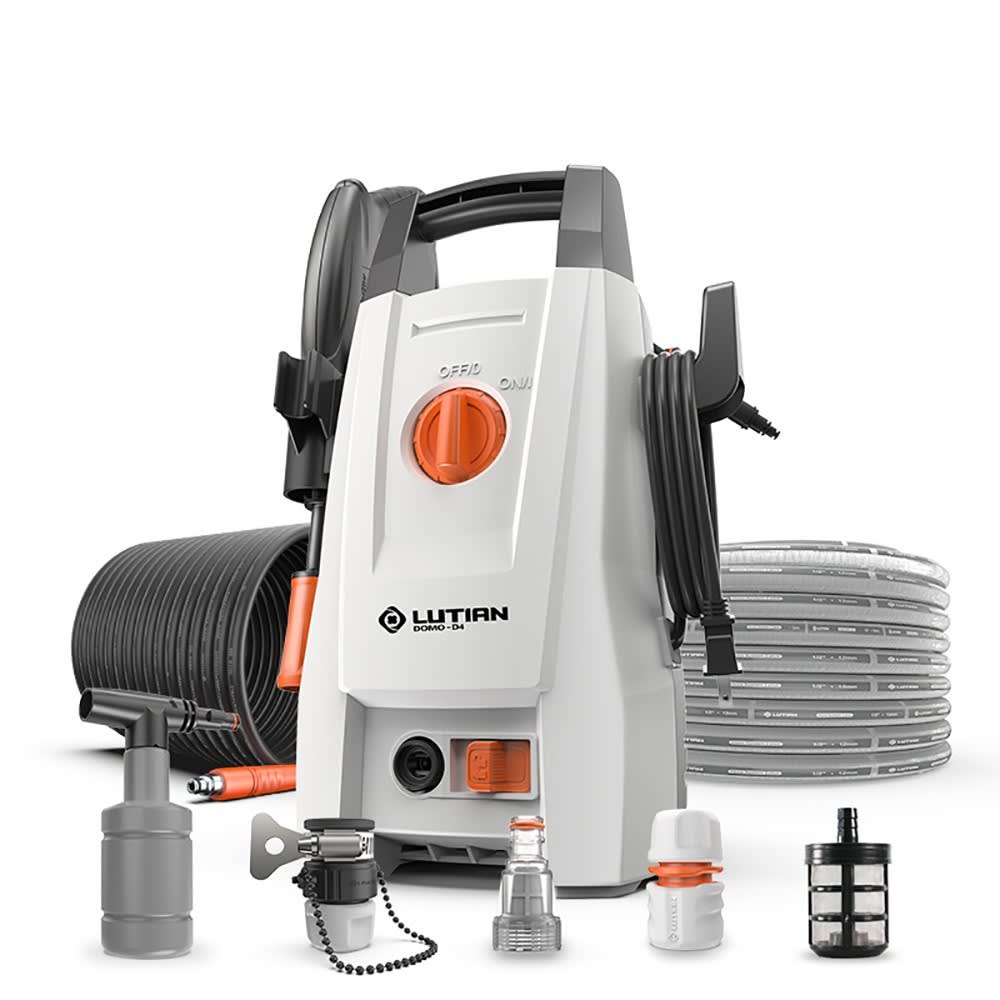 add_circle
Comes with car wash accessories
add_circle
Waterproof and electric shock proof
add_circle
Dual water intake modes
"Small body, big power" best describes the Lutian Portable High Pressure Cleaner Car Wash Machine, which has an energy-efficient motor that ensures high power output.
Features:
This pressure washer has 2 water intake modes, which are faucet and self-priming, the pressure washer is highly suitable for use in different environments. On top of that, it's very compact, making it easy to store and transport.
The package includes a comprehensive range of car wash accessories, such as fan head, rotating brush, long hair brush, and foam watering.
Performance:
Perfect for cleaning cars, bicycles, and even garden watering, most users find it easy to use, powerful enough and that it can be used on the floor without making a mess.
Pressure: 100 bar

Hose length: 6m

Weight: 4.5kg
---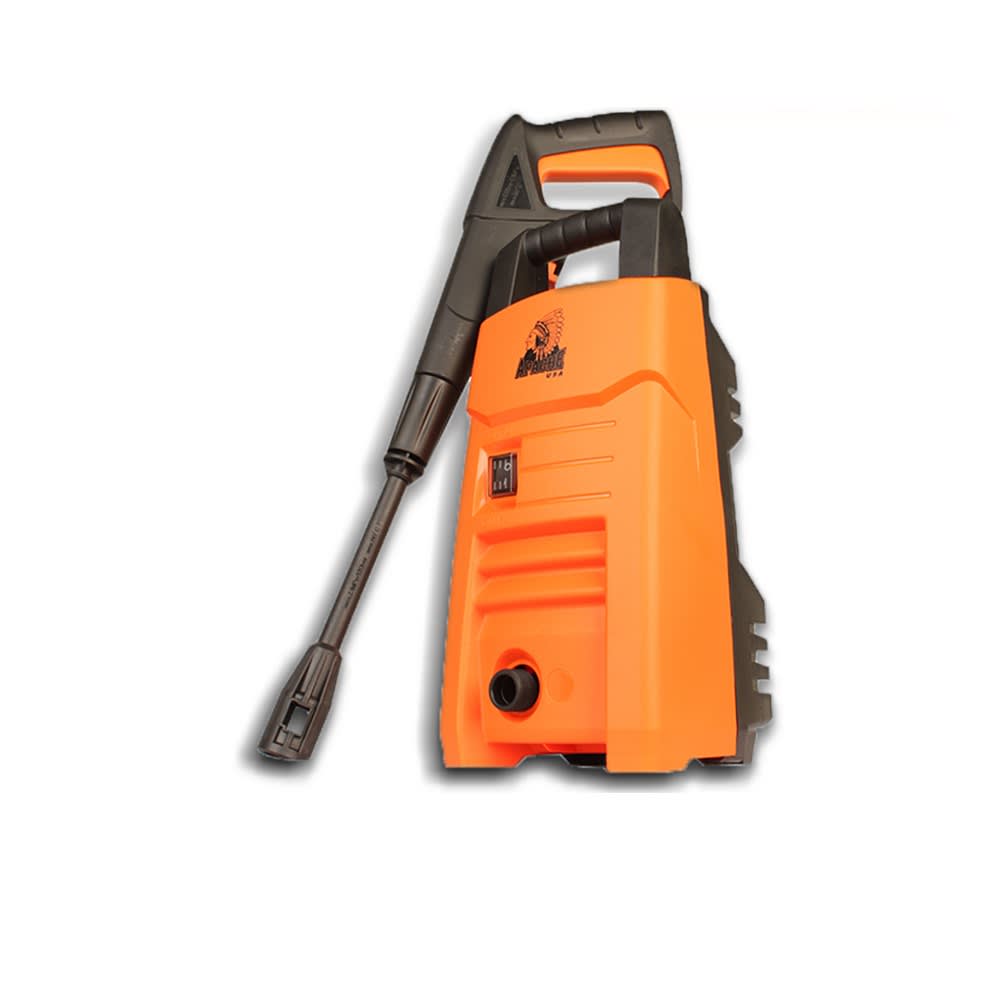 add_circle
Has an adjustable nozzle
add_circle
2-year warranty
add_circle
Has a safety lock switch
remove_circle
Short hose length
Without requiring too large of an investment, the Apache TurboSpray HM3709 100 Bar High Pressure Cleaner is able to tackle a variety of cleaning tasks in homes, cars, boats, driveways, patios, etc.
Features:
Its selling point is in the FlexiSpray, an adjustable nozzle that enables the pressure washer to tackle light, medium, and even heavy-duty cleaning tasks. The washer is also built with a safety lock function that automatically shuts off the pump if the trigger is not engaged in order to save energy consumption.
Performance:
With a 1200-watt motor, rest assure that you can achieve a very strong and high-performance pressure washer without relying on using too much water.
Pressure: 100 bar

Hose length: 3.5m

Weight: 5kg
---
add_circle
Adjustable pressure settings
add_circle
Provides different spray patterns
add_circle
Has a self-priming function
remove_circle
Not heavy duty due to low bar pressure
Corded pressure washers can be quite messy to work with or if you have a large outdoor space to work with. In such cases, this 20V Portable Cordless Pressure Washer should do the trick.
Features:
It not only has an adjustable working pressure, which are 6.5 bars for low pressure and 40 bars for high pressure, but also multiple sprayer modes such as 0 degrees direct spray and 25 degrees wide spray.
With a self-priming function that makes it easy to draw water from pools, rivers, and buckets, the pressure washer is extremely versatile. Its 3kg body also makes it easy to carry around.
Performance:
Due to the fact that it can only go up as high as 40 bars in its pressure, this washer is best for lighter work. On the other hand, it's highly convenient to work around with and makes a great addition to an existing pressure washer that you may already have.
Pressure: 40 bar

Hose length: N/A

Weight: 3kg
---
add_circle
Design makes it ideal for cleaning vertical surfaces
add_circle
Reduced cleaning time
add_circle
Has an ergonomic handle
add_circle
Easy to manoeuvre around with
With the Karcher T 350 T-Racer Surface Cleaner, no splashing is involved, and you can now easily clean vertical surfaces.
Features:
Its twin-jet rotation arm makes sure that dirt is thoroughly removed. Not only that, but it provides continuous pressure adjustment, making it effortless to clean sensitive and hard surfaces such as stone, concrete, and wood.
Performance:
Compared to cleaning with a spray lance, most find that cleaning with this pressure washer reduces cleaning time by about 50%. And because it's only 1.5kg, it's super easy to manoeuvre!
Pressure: N/A

Hose length: N/A

Weight: 1.5kg
---
---
FAQ
How to buy a pressure washer:
Light-Duty vs Heavy Duty
Whether you end up choosing a light-duty, medium-duty, or heavy-duty pressure washer depends on the size of your cleaning task.
A 1300 to 1900-PSI pressure washer with low pressure is perfect for smaller jobs in the home, such as cleaning patios, driveways, bicycles, fences. On the other hand, for large-scale cleaning tasks, you may want to opt for a commercial grade 2800-PSI pressure washer.
Type of Nozzle (Spray)
Pressure washers come with either a single all-in-one spray wand or a set of interchangeable nozzles. If you prefer versatility, the latter option would be better, since nozzle settings can include 0 degrees, 65 degrees, and anywhere in between. These different spray patterns make it easier to handle a variety of cleaning jobs.
Portability of Pressure Washer
Of course, you'll have to consider its portability too. There's no point owning a powerful high-performance pressure washer, only to discover that it's a pain to move around. It's best to opt for one with wheels so that you can more easily tackle any cleaning task.
Disclaimer: The pricing shown is just a good indication of how much these products are worth. The prices could change based on the e-commerce promotions that are going on. If some of the products are not available, do email us at [email protected] Thank you!