Expert In This Title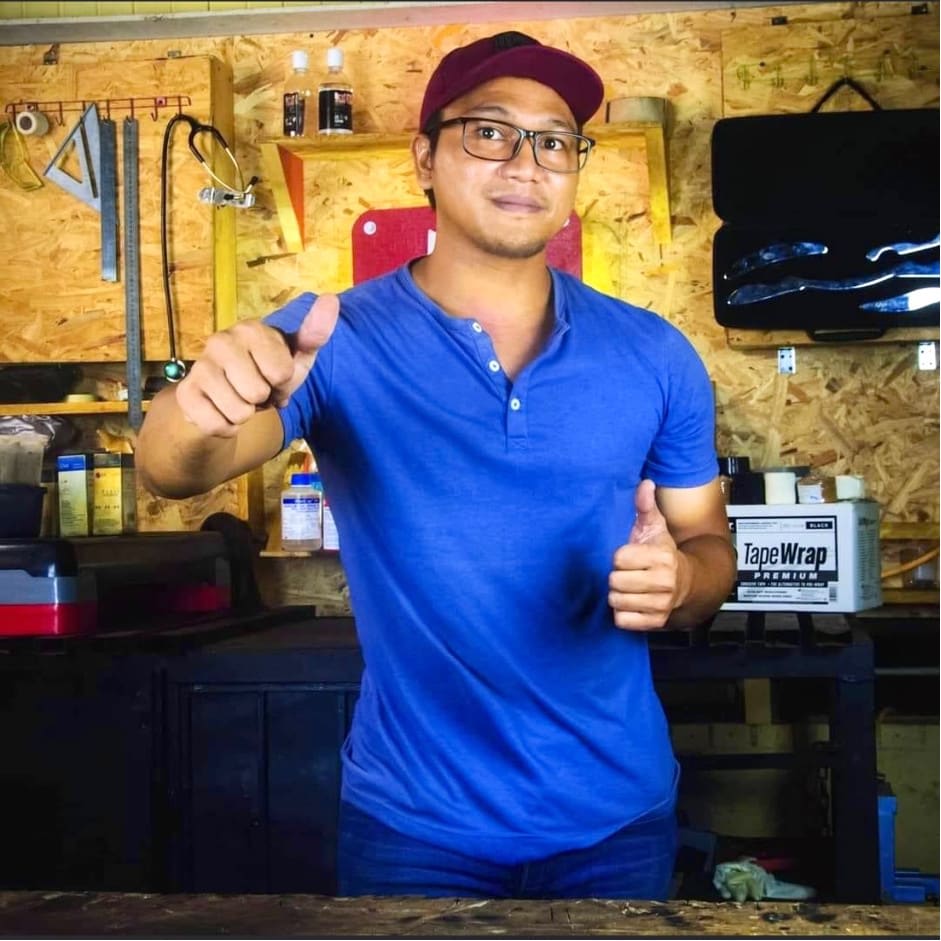 DIY Content Creator, YouTuber
Ainuddin Kamarudin
Ainuddin Kamarudin, or better known as Caong is a qualified hardware technician who runs his own machine repair shop for a living. In his free time, he enjoys creating content on his social media platform to feed his interest and share tips and tricks for DIY projects.
"A good pressure washer is an underrated cleaning appliance. Not only does it ease cleaning tasks, but it's easy to maintain too. You won't regret owning one." - Ainuddin Kamarudin
Want to take cleaning to another level? Then you should seriously consider a pressure washer. Pressure washers do exactly what you think they should; use high pressure water spray to remove stubborn dirt, mud, grime, and mould from hard surfaces. 
They're not only effective in cleaning large surfaces such as driveways, patios, and fences, but also in cleaning smaller items such as garden tools.
With so many brands out there such as Karcher and Bosch, and with so many choices online, it's easy to feel overwhelmed. To make matters more confusing, there are various types of pressure washers such as electric pressure washers and gas pressure washers.
Ahead, we take a look at the best pressure washers right now.
---
Disclaimer: The products listed in this article do not constitute any endorsement by Ainuddin Kamarudin.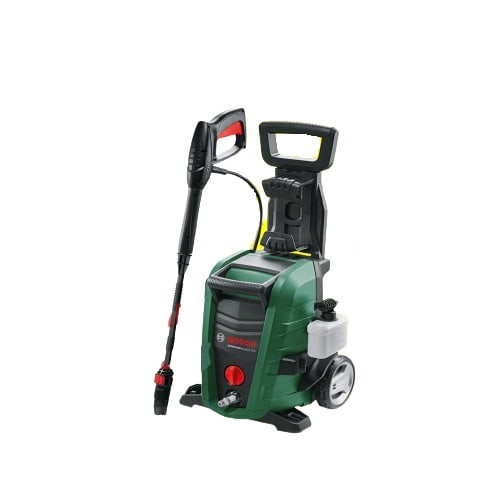 Check BOSCH High Pressure Cleaner AQUATAK 125 price below:
add_circle
Easy to set up
remove_circle
Only for light duty
remove_circle
Quite pricey
If you are looking for all light-duty cleaning tasks, Bosch's Aquatak high-pressure washers are the best option you can find. From a simple machine, you will get quick and easy installation, different nozzle attachments, and powerful pressure to your liking.
Features
A number of outside cleaning activities can be quickly and easily solved with the help of this Bosch pressure washer. It has a 3-in-1 nozzle with settings for a fan, rotary, and pencil jet that helps you to handle a range of cleaning tasks fast and efficiently. Besides, it is ready to use upon unboxing to ease your set up.
Performance
The pressure cleaner has push-fit connections that are simple to use and quick to set up which boost cleaning performance by 10%. Additionally, it comes with a high-pressure detergent accessory for quicker detergent application.
Pressure: 125 bar

Hose length: 5m

Weight: 6.8 kg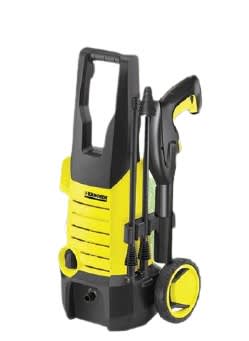 Check Karcher Electric Pressure Washer 1600 Psi K2.350 price below:
add_circle
Has wheels that make it easy to move
add_circle
Ergonomically-designed trigger gun
add_circle
Has a safety valve to prevent pressure overload
remove_circle
Spray gun is not very robust
Equipped with a one-jet spray lance, dirt blaster, and water filter, the Karcher Electric Pressure Washer 1600 Psi K2.350 is like no other.
Features:
This pressure washer has a detergent injector system, which allows you to put in detergent. This means that you can now clean more effectively. 
Not only that, but the washer has an ergonomic trigger gun to make sure that you'll feel comfortable when operating the machine.
Performance:
Aside from the detergent and ergonomic design, this washer is designed with smooth-running wheels, so it's super easy to transport the pressure washer around. The washer is found to be quite a suitable one for cleaning cars and patios. 
Water pressure: 110 bar

Hose length: 4m

Weight: 5.7 kg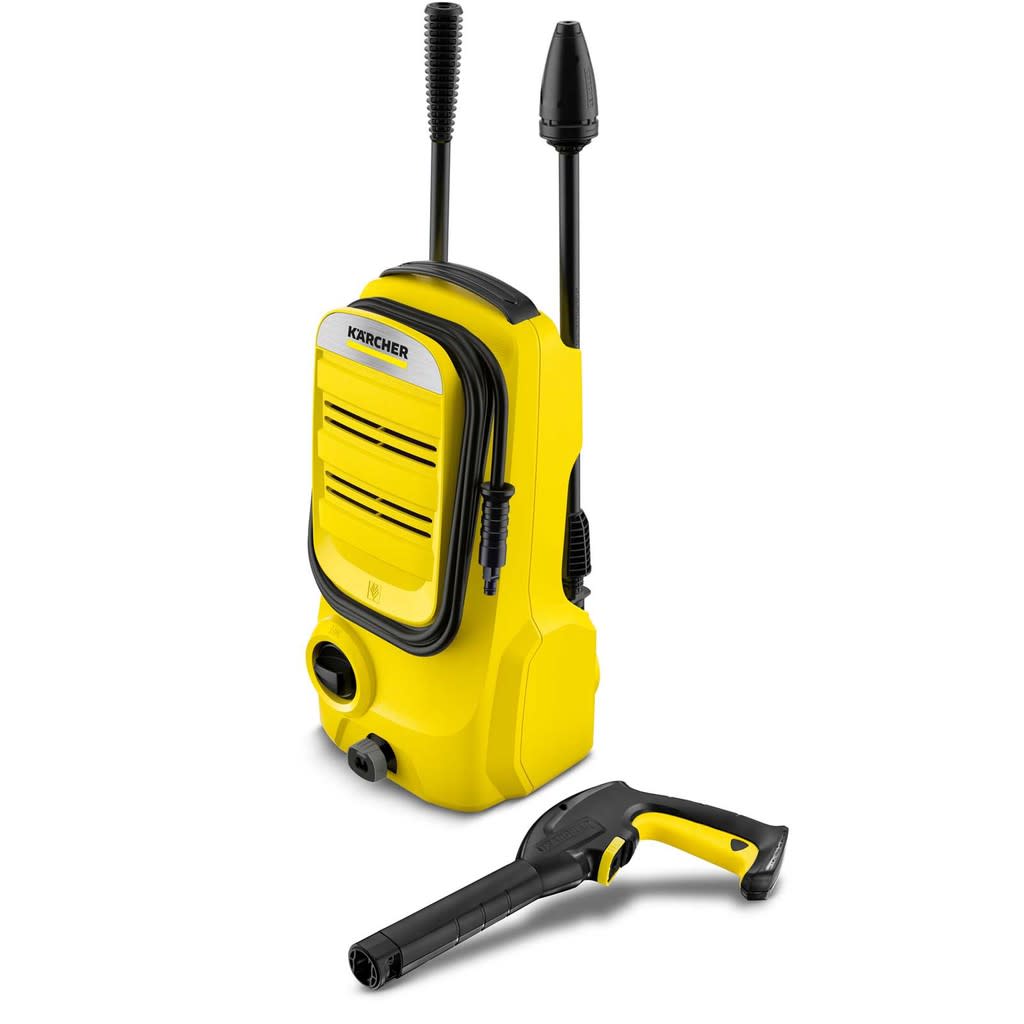 Check Karcher K2 Compact High Pressure Washer price below:
add_circle
Takes up very little space
add_circle
Flexible and mobile
add_circle
Can apply detergent
remove_circle
Best for light usage only
The Karcher K2 Compact High Pressure Washer may be small, but it's as powerful as any other pressure washer, providing up to 110 bars of water pressure.
Features:
While remaining flexible and mobile, this pressure washer takes up very little space in your home so you will have no trouble storing it. It also has a trigger gun, dirt blaster, water filter, and a single spray lance, all designed to clean surfaces effectively.
Performance:
With its small size, however, this washer is best use for removing light dirt on garden tools, outdoor furniture, and bicycles.
Pressure: 110 bar

Hose length: 4m

Weight: 4kg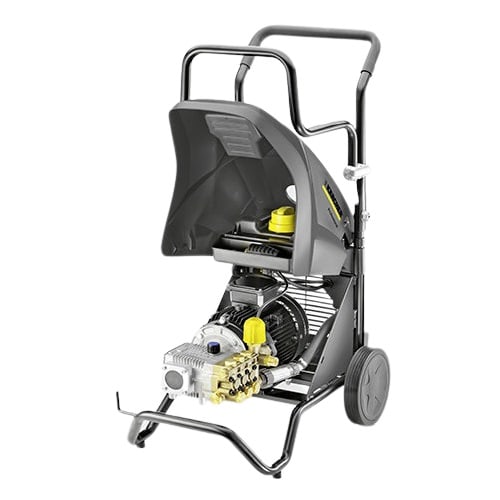 Check Karcher HD 2.9kW 110Bar Classic Commercial Pressure Washer price below:
add_circle
Durable and robust
add_circle
Has large wheels that ensure good mobility
add_circle
Easy to maintain
add_circle
Wide area coverage
add_circle
Thorough dirt removal
Running a commercial business means getting an efficient and reliable tool. And we can't recommend the Karcher HD 2.9kW 110Bar Classic Commercial Pressure Washer enough. It's great for extremely heavy-duty cleaning thanks to its maximum pressure of 150 bars. 
Features:
This pressure washer is very easy to maintain, owing to its wide-opening machine cover that grants easy access to maintenance-relevant components. Not only that but it is designed with ceramic pistons for reduced wear and tear and longer working times.
Performance:
With its thorough dirt removal, high area coverage, and a nozzle that has 40% extra impact force, all of these should definitely lend you towards a superior cleaning experience. However, note that it's quite a heavy machine to work with. 
Pressure: 150 bar

Hose length: 10m

Weight: 49.1 kg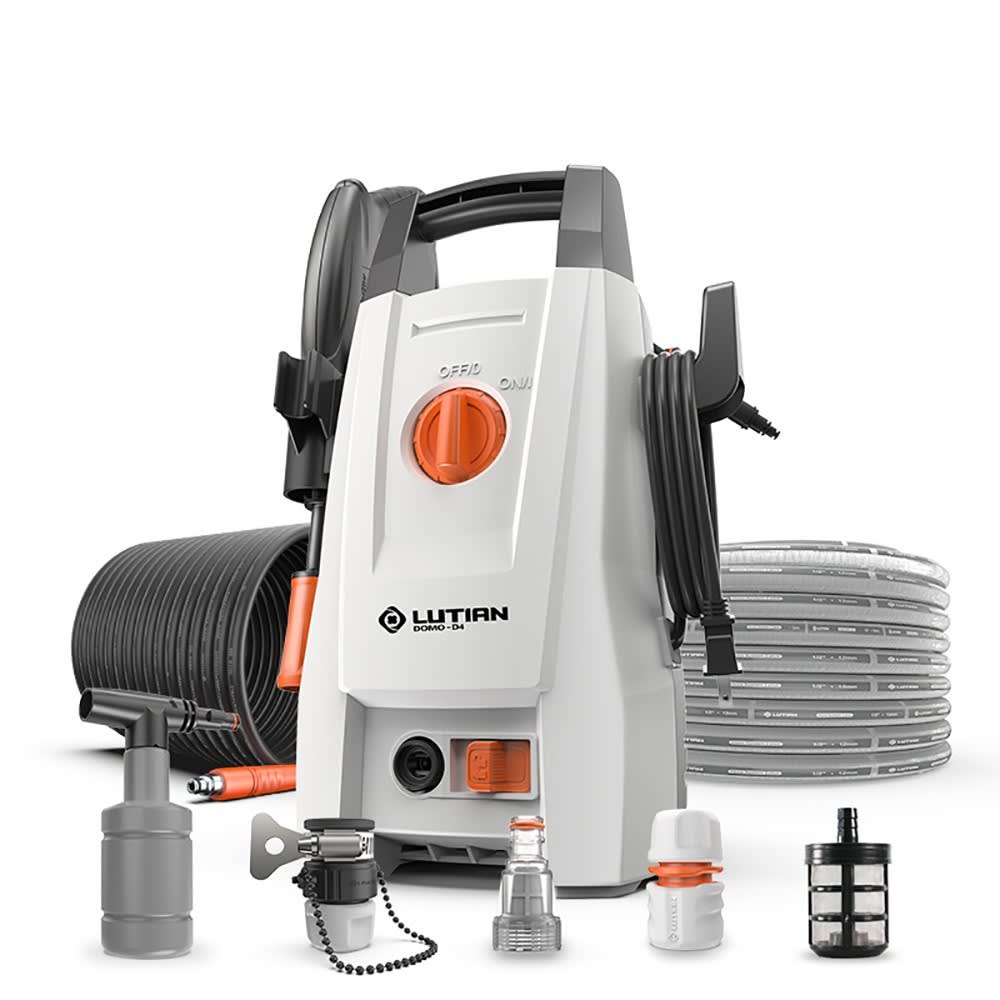 Check Lutian Portable High Pressure Cleaner Car Wash Machine price below:
add_circle
Comes with car wash accessories
add_circle
Waterproof and electric shock proof
add_circle
Dual water intake modes
"Small body, big power" best describes the Lutian Portable High Pressure Cleaner Car Wash Machine, which has an energy-efficient motor that ensures high power output. 
Features:
This pressure washer has 2 water intake modes, which are faucet and self-priming, the pressure washer is highly suitable for use in different environments. On top of that, it's very compact, making it easy to store and transport.
The package includes a comprehensive range of car wash accessories, such as a fan head, rotating brush, long hairbrush, and foam watering.
Performance:
Perfect for cleaning cars, bicycles, and even garden watering, most users find it easy to use, powerful enough and can be used on the floor without making a mess. 
Pressure: 100 bar

Hose length: 6m

Weight: 4.5kg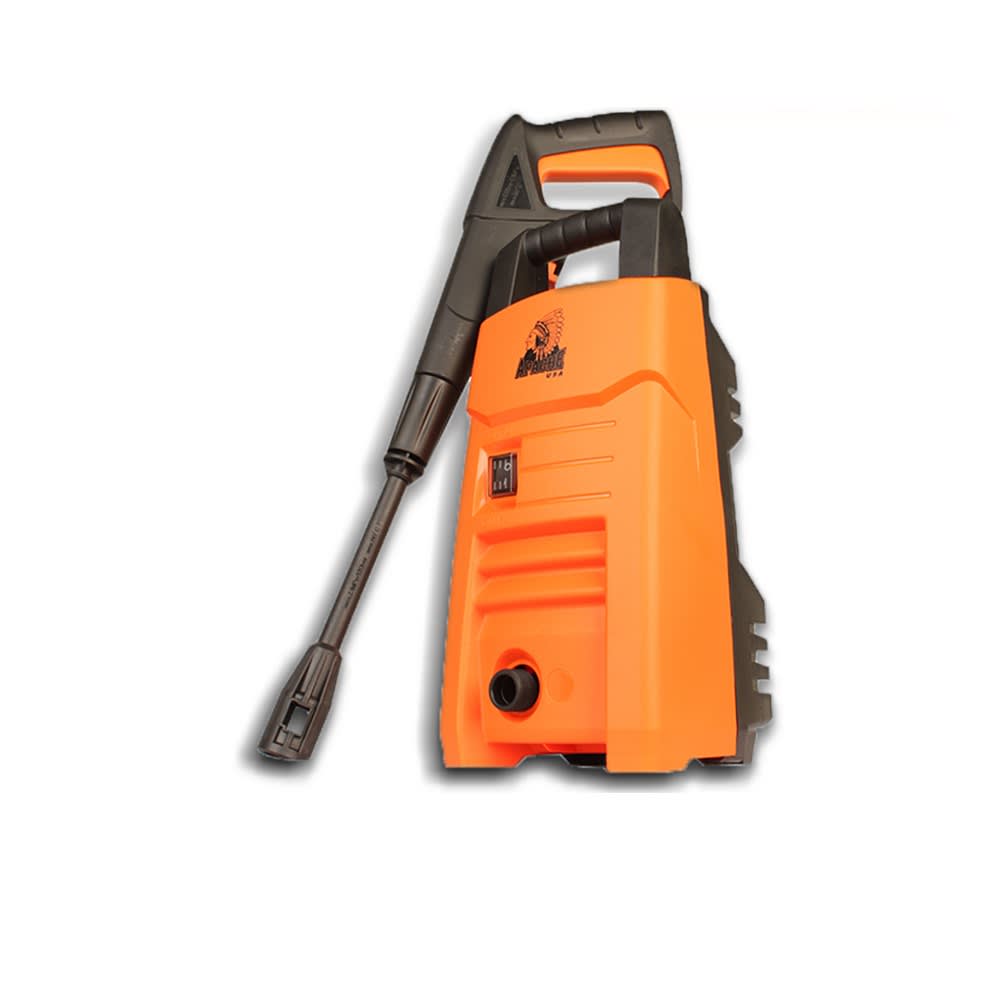 Check Apache TurboSpray HM3709 100 Bar High Pressure Cleaner price below:
add_circle
Has an adjustable nozzle
add_circle
2-year warranty
add_circle
Has a safety lock switch
remove_circle
Short hose length
Without requiring too large of an investment, the Apache TurboSpray HM3709 100 Bar High Pressure Cleaner is able to tackle a variety of cleaning tasks in homes, cars, boats, driveways, patios, etc. 
Features:
Its selling point is in the FlexiSpray, an adjustable nozzle that enables the pressure washer to tackle light, medium, and even heavy-duty cleaning tasks. The washer is also built with a safety lock function that automatically shuts off the pump if the trigger is not engaged in order to save energy consumption.
Performance:
With a 1200-watt motor, rest assure that you can achieve a very strong and high-performance pressure washer without relying on using too much water.
Pressure: 100 bar

Hose length: 3.5m

Weight: 5kg
Check 20V Portable Cordless Pressure Washer price below:
add_circle
Adjustable pressure settings
add_circle
Provides different spray patterns
add_circle
Has a self-priming function
remove_circle
Not heavy duty due to low bar pressure
Corded pressure washers can be quite messy to work with or if you have a large outdoor space to work with. In such cases, this 20V Portable Cordless Pressure Washer should do the trick.
Features:
It not only has an adjustable working pressure, which are 6.5 bars for low pressure and 40 bars for high pressure, but also multiple sprayer modes such as 0 degrees direct spray and 25 degrees wide spray. 
With a self-priming function that makes it easy to draw water from pools, rivers, and buckets, the pressure washer is extremely versatile. Its 3kg body also makes it easy to carry around.
Performance:
Due to the fact that it can only go up as high as 40 bars in its pressure, this washer is best for lighter work. On the other hand, it's highly convenient to work around with and makes a great addition to an existing pressure washer that you may already have.
Pressure: 40 bar

Hose length: N/A

Weight: 3kg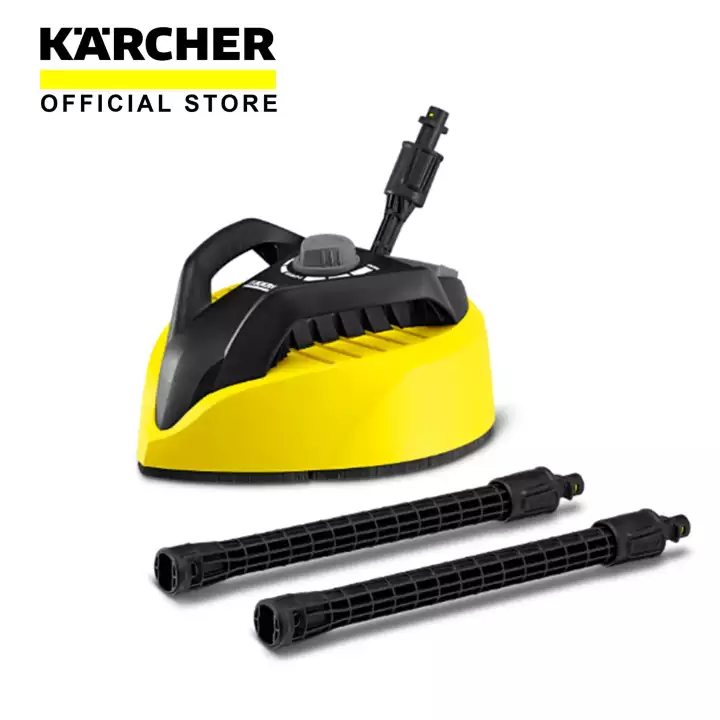 Check KARCHER T 7 PLUS T-Racer Surface Cleaner price below:
add_circle
Adjustable nozzle
add_circle
Easy to manoeuvre
add_circle
Reduced cleaning time
add_circle
Integrated rinsing nozzle
With the Karcher T 7 PLUS T-Racer Surface Cleaner, you can easily clean vertical surfaces with no splashing involved thanks to the splash guard.
Features:
You'll get your cleaning done in a shorter period thanks to the rotating twin jet arm that removes dirt from large surfaces efficiently. Plus, the additional power nozzle coupled with an integrated rinsing nozzle allows for the effective cleaning of corners and edges.
Besides, the hovercraft effect makes the T 7-PLUS east to manoeuvre while the settings can be adjusted via the convenient footswitch.
Performance:
Not only can you clean hard surfaces such as stone and concrete, but wood surfaces can be tackled too. Its fine-meshed protection grid also makes cleaning gravel surfaces possible.
Pressure: N/A
Hose length: N/A
Weight: -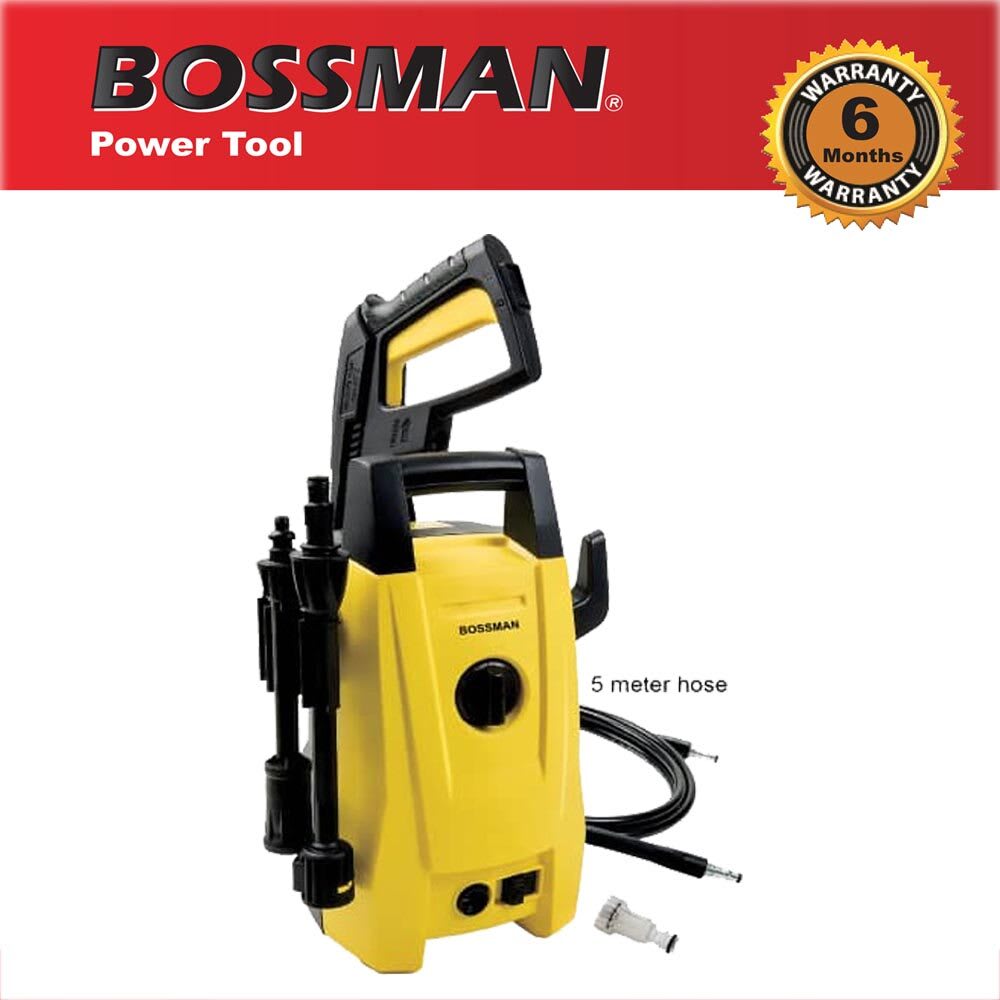 Check BOSSMAN BPC-117 Waterjet High Pressure Cleaner  price below:
add_circle
Space-saving storage
If you're looking for a pressure washer to clean your home, the  Bossman BPC-117 is a great option.
Features:
This mobile high-pressure cleaner makes it easy to clean your home as it has a 5m cable as well as a 5m high-pressure hose which makes for easy manoeuvring. With a maximum pressure of 110/bar, its high-pressure nozzle and gun are adjustable. Plus, it has an integrated water filter that prevents the entry of dirt.
Performance:
According to reviews, this pressure washer is great for cleaning your house after a flood. It easily washes away the dirt on the driveway that normally takes a lot of effort to get rid of when cleaning manually.
Pressure: 110 bar
Hose length: 5m
Weight: 5.7kg
How to choose a pressure washer?
Light-Duty vs Heavy-Duty
Whether you end up choosing a light-duty, medium-duty, or heavy-duty pressure washer depends on the size of your cleaning task. 
A 1300 to 1900-PSI pressure washer with low pressure is perfect for smaller jobs in the home, such as cleaning patios, driveways, bicycles, fences. On the other hand, for large-scale cleaning tasks, you may want to opt for a commercial grade 2800-PSI pressure washer. 
Type of Nozzle (Spray)
Pressure washers come with either a single all-in-one spray wand or a set of interchangeable nozzles. If you prefer versatility, the latter option would be better, since nozzle settings can include 0 degrees, 65 degrees, and anywhere in between. These different spray patterns make it easier to handle a variety of cleaning jobs. 
Portability of Pressure Washer
Of course, you'll have to consider its portability too. There's no point owning a powerful high-performance pressure washer, only to discover that it's a pain to move around. It's best to opt for one with wheels so that you can more easily tackle any cleaning task. 
---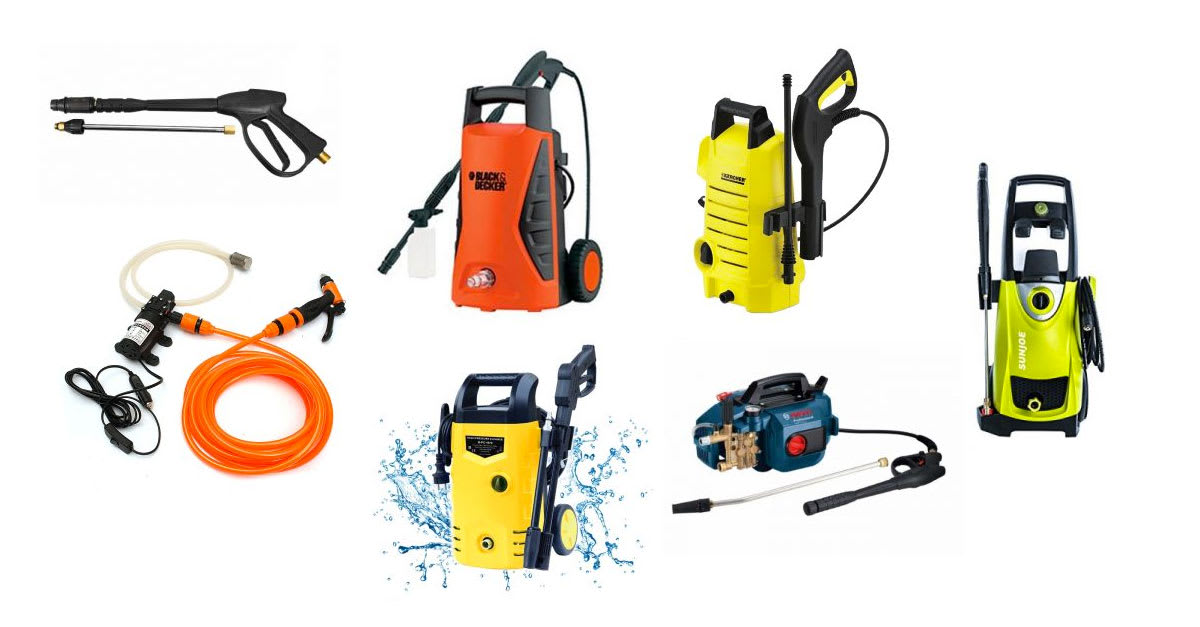 Tips to buy a pressure washer: What to look for?
As advised by Ainuddin, to make sure you're happy with your purchase, here are a few things to consider before shopping.
Have a goal
Make sure you know exactly what you need it for.
Are you investing your money for consumer use or professional purposes? For the latter, it should withstand tougher environments but consumer pressure washers are offered at a better price.
Look for specs
Find a pressure washer that has the highest GPM at the PSI settings you'll need for the job.
You'll need between 2,000 and 3,000 PSI to quickly clear moss off an asphalt driveway.
Budget
As it's important to not overspend, it's wise to make sure that you compare prices from different stores and look for discounts to get the best deal. There's always a product for every budget.
Most importantly, warranty and after-sales services
This is crucial to ensure that you get the help you need should something go wrong with your purchase.
You don't want to be spending hundreds of ringgit for a product that barely lasts a month.  
---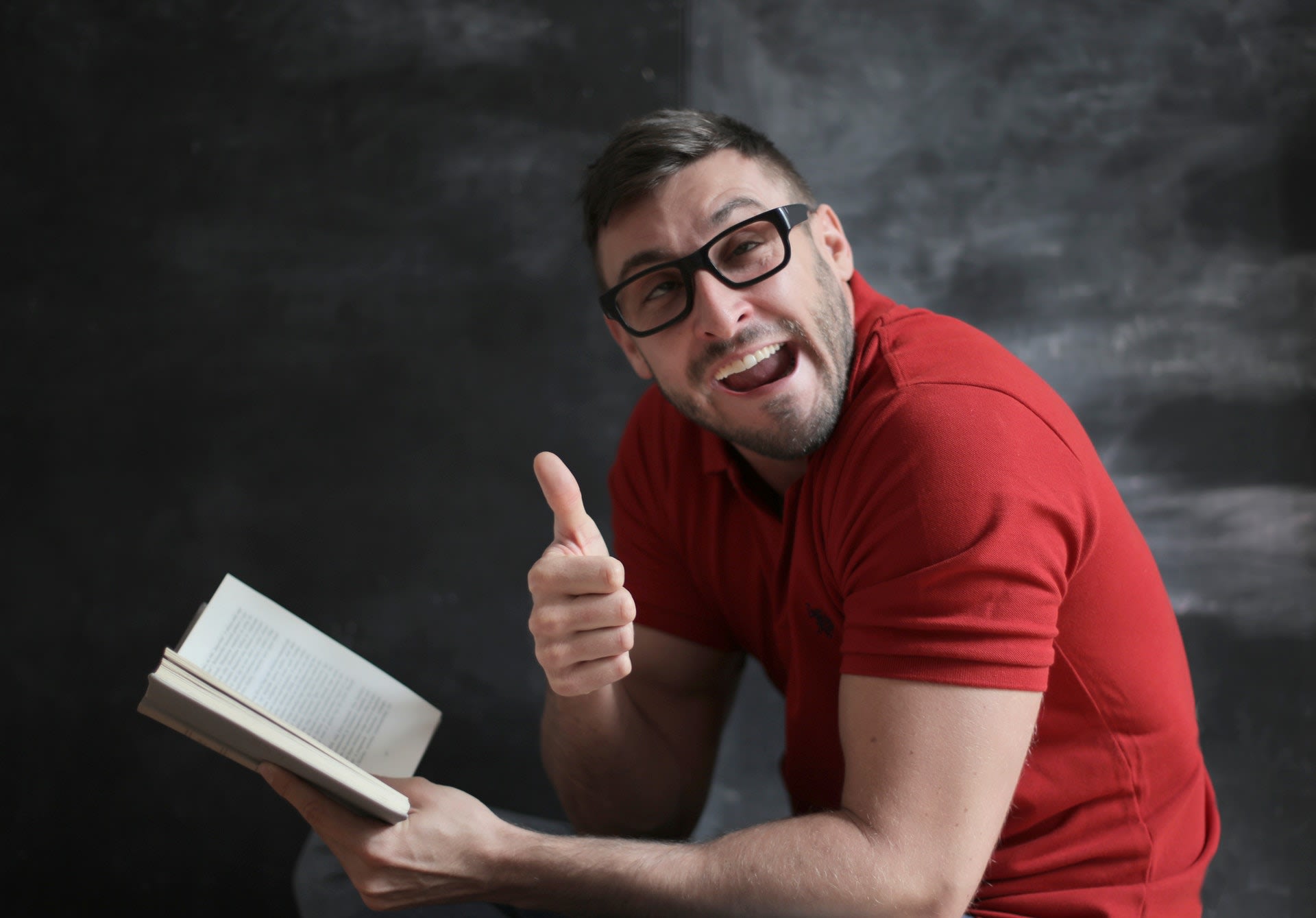 How do I know if I need either light duty, medium duty or heavy-duty pressure washer?
Ainuddin recommends going for a heavy-duty pressure washer if you need to remove highly stubborn dirt or substances. Otherwise, a light duty one will suffice. You should search for a pressure washer that offers a range of 1300-2300 PSI depending on the work at hand. This pressure range should be sufficient for handling common issues such as dirt, filth, oil, and stains.
---
View this post on Instagram
How long can I continuously run pressure washers?
Pressure washers are typically used for up to 2 hours, according to Ainuddin. Some can last up to four hours, although this varies on the brand and specifications. Depending on the type of equipment, you can run it constantly for 5 to 10 minutes and then take a break to avoid overheating.
Note: The power washer may be too hot if it's not working properly. If the washer starts to cavitate, sputter due to air bubbles, or operate poorly after a lengthy time, it may be time to take a break and look at a few things.
---
What is the most common problem with a pressure washer?
One of the most common problems faced by pressure washer users is water pressure drop. To avoid this, Ainuddin suggests that users make sure that there is sufficient water supply before usage, and check the valve, nozzle and hose if they're worn or clogged.
If it gets too technical, you might want to consider getting after-sales services.  
Related articles